Canopy Growth Corporation (NYSE:CGC)
Bands Volume 200 SMA 50 SMA 20 SMA Videos Alerts Articles Events

scottrades: Hey team, just a quick note with some things I was thinking about last night. I did some chart analysis on $CGC and mentioned Winners and Losers. This is something that I learned from @Dan and wanted to expand on it a little more and hopefully it w ...
bRobert: $CGC . Still have $15 . short target . Long puts . ....for a while
bRobert: $BYND .Squeeze out pouring out the bottom Bear flag target $100 . H&S . top target in the neighborhood of . $60 . SMALL partial put position $CGC . $15 bear flag target . Watching for trigger to add to PUT position . $DVA . >50d . $62/$70+ Long calls
bRobert: @Bob G $CRON I have been short $CGC and $CRON for a bit using options. I trade around a core and have been taking profits several times. Good profits booked even if current options go under water. Will consider shift to Bull put spread if positive price action persists
Bob G: @bRobert $CRON $CGC Thanks for the tip bRobert. The volume is crazy on this one right now and the trades are big. I know we are trading the open this morning so I will likely exit the put and see if the stock sets up for a 59 minute trade and maybe make back a bit of the loss
DAN: Good morning. Stocks are up just a bit this morning. Did you notice that a Brexit deal has been made...though there's no telling whether the UK Parliament will ratify it. But it's big news...and the major indexes aren't reacting much at all. Not ...
bRobert: $CGC Looking for failed bounce to short $15 target
bRobert: $CGC short Added puts $CRON Sold into $6 target Good 59er
baronp0329: @bRobert $CGC $CRON Robert, Nice add on your CRON Puts. Ugly reversal. Look at the $CRON Oct 9.50 Puts, 10,700 Vol, only 166 OI. Looks enticing for more dowside! NP for now missed entry this morning, was busy with other day trades.
bRobert: $CRON Closed short for $$$ Watching for move < LOD to develop and falg breakdown $CGC short on tighter leash
scottrades: ...
COTD: $CGC Short covering into the close. This may give us a swing. Watch above 21

$SPY Top of the range. Trying to keep an open mind.
$QQQ Ditto
$SMH Going sideways
$COST Broke out of a small base this morning.
$V Above the 50 Day. Support at 17 ...
bRobert: $CGC Short via puts Stops raised $15 potential $CRON $6
bRobert: $CGC $CRON throwbacks in long short trade I have been short from above. Trading around a core
bRobert: $CGC $15 $CRON $6 Short trades continue $SAM Short squeeze $ALGN breakout continues $ABMD Partial from $160 will add on pb/bounces $HOV Continuation c&h $LGIH WEEKLY breakout tight consolidation $DRIP W Long $GDX W higher right leg Long leap calls WEEKLY flag. Monthly c&h
bRobert: $SAM . Triggered . $440 target . Long from below . Look for pb/bounces . short squeeze $ALGN . breakout continuation . Long swing trade with extra benefits Trailing stops $JPM . $140 . WEEKLY breakout target . Long leap calls $CGC . short continues . $15 . target . Stops raised $CRON . $6 . $BX . Add . Monthly c&h . $75 . target $NVCR . Long . $SLB . swing trade . Day 2 . partial .
bRobert: $CGC $15 . $CRON $6. Still short trades
bRobert: $CGC Daily . H&S top . Very good short . trade continues $15 . target Long puts $CRON . Same . $6 . target Both with very scary weekly charts . Stops raised
Herb: @bRobert $CGC $CRON $TLRY has gone from 300 to 20.65 in 13 months. Probably not returning to 300 any time soon. . . . .
bRobert: @Herb $CGC $CRON $TLRY Better chance of 0 than $300
spmeyers: @bRobert $CGC $CRON hard to borrow for me; works for you? or you do options instead maybe
bRobert: @spmeyers $CGC $CRON Options
baronp0329: @scottrades, $CGC with a little bounce today in a down market. Looks to have support at 21.50. Now above 8ma. MACD nearing crossover. Stop at 22. Cannot find any news though. Decent entry for a 2-3 day swing trade?
champ: @baronp0329 $CGC --- A little positive news today...by Alliance Global Partners, check-it-out.
scottrades: @baronp0329 $CGC Still in a daily downtrend, but I think you're on the right track. I'd likely put a stop at LOD.
champ: @scottrades $CGC ---- The smart trade might be...No-trade. It is hard to trust the buyers in this sector, because they are all just mostly traders, looking for anything that is green.
baronp0329: @scottrades $CGC Thanks Scott!
scottrades: @champ $CGC True as well @Champ. I also wouldn't have high expectations for any swings in the sector.
baronp0329: @champ $CGC Thanks Champ. You trading the downside today? Nice short setups yesterday at the close with the $SPY Bearish Harami, $NVDA Inverted Hammer, $XLNX Bearish Engulfing. All setups confirmed at the open. Made decent money Oct Puts on all 3.
baronp0329: @scottrades $CGC Scott @champ, not swing trading $CGC to upside. Was just interested on your opinions so I can include it on my Near Term Upside watchlist. For today, all my trades are short trades with Puts and all are working very profitably.
scottrades: @baronp0329 $CGC Good Stuff. I never want to assume what someones strategy is.
champ: @baronp0329 $CGC $SPY $NVDA $XLNX --- #Thanks but I'm just a watcher for now...hard to short anything, RHRN. going into a News-Event...Powell, will be speaking, moving his mouth soon, words could be spinning..? We just saw a positive move, traders are at work.
baronp0329: @champ $CGC $SPY $NVDA $XLNX #Thanks Agree, traders at work. SPY had a nice bounce from LOD and VWAP. Nice Green bars on 5 and 15 minute chart. Maybe Powell will bounce the market to upside. We'll see. As I said earlier, I took profits from my short trade Puts on SPY NVDA and XLNX
scottrades: ...
$CGC Saw some volume come into some pot stocks, but still in a daily downtrend.
$CCS Back near it's highs from July of last year. Want to see this grind around here. Watch for a move above 31.25
$AWR Defensive sector, above all the moving av ...
Henry: $STZ reported this am. $CGC did not help matters. Anyone know what beer "depletion growth" is? It sounds like a positive, but the press release leaves a lot to be desired..
Sluggo: @Henry $STZ $CGC It sounds like I am not drinking enough.
Henry: @Sluggo $STZ $CGC Depletion growth excludes broken bottle or samples, give aways
Sluggo: @Henry $STZ $CGC I didn't know that. Thanks, Henry. Too early for funny sarcasm, I would suppose.
bRobert: $CGC .$15 . $CRON .$6 . target Looking to add short exposure on failed bounces
bRobert: @Henry $STZ $CGC Short . $CGC . and . $CRON . Adding on failed bounce/pb. WEEKLY is hideous pour out
bRobert: $CGC . I have been short the name . Daily h&s top . Throwback to $23ish neckline . $29 . head . $17 measured move target . Watching for failed bounce and continuation . I will entertain long trades only if the bearish pattern is killed and positive price action develops. Lot of pain in the chart and many unhappy owners. $CRON . WEEKLY h&s . top measures to $6
scottrades: ...
$CGC Some PotStocks are waking up. Good volume yesterday and some follow through today. Trend hasn't changed, so keep your time frame tight until it does.
$ACB Rejected at the 8 EMA
$HEXO Ditto
$OGI Still sleeping.
bRobert: $CGC $15 $CRON $6 Long puts
bRobert: $CGC $15 target $CRON $6 Looking for failed bounces to add Short exposure Partials taken $HCA $102 h&s target Many HMOs with WEEKLY h&s tops Looking for failed bounces Long puts Can't fight the tape Value down the road when the Warren short is complete
scottrades: $CGC Continues to break down.
baronp0329: @scottrades $CGC Scott, do you have short term puts on $CGC or other Pot Stocks?
scottrades: @baronp0329 $CGC Not at the moment. I've been super busy in life lately and haven't had time to trade much. I'm watching for an entry right now.
bRobert: $CGC Double bottom TRADE Bullish RSI divergence . Stop <LOD yesterday $CRON bouncing off the lower channel Hideous chart. WEEKLY has been pouring out and has been a good short . Bounce trade . Prefer $CGC
Bob G: @bRobert $CGC $CRON trying to get into either of these trades for a swing trade will test one's patience because of the banking news
bRobert: @Bob G $CGC $CRON I would prefer to trade a long term trend. For $CGC $50 peak, that has been decidedly short I was timely in exiting long strategies. I failed to go the extra step and take advantage of the obvious weekly breakdown and go short. I've been working on that . If these companies start to print higher highs and lows from a good reversal base, I'll adjust my strategy.
Bob G: @bRobert $CGC $CRON I dabbled in the pot stocks months ago and found they take way too much of my time and they have to be babysat or in my case, you will lose your a**. I prefer to look for a trade (usually something you post), make it and then go about my day and do it again tomorrow. But winter in Montana is coming tomorrow meaning more screen time and maybe I will give the pot stocks more of my money
Sluggo: @jr3345 $HIIQ $CGC $CRON $CGC $CRON $CGC $CRON $KBH $LGIH $FB $BYND $MCD $BYND $MCD $BYND $MCD $BYND $MCD $SPR $BA $QQQ $QQQ $ITB $LGIH $HOV $JBL $BA $SPY $XHB $ITB $SPY $XHB $ITB $SPY $XHB $ITB $CGC $CRON $HEXO $TLRY $VFF $URI $HRI $I $VMI $ALGN $I ...
Sluggo: @bRobert $HIIQ $CGC $CRON $KBH $LGIH $FB $BYND $MCD $SPR $BA $QQQ $ITB $HOV $JBL $SPY $XHB $HEXO $TLRY $VFF $URI $HRI $I $VMI $ALGN $BX $KKR $SYK $KLAC $LRCX $TLT $XLU $GDX $XLF $JPM $GS $C $NOW $GOOS $ZBRA $psx $GOOGL $GLD $MTUM $FND $ESNT $CPRT $HX ...
bRobert: $CRON Look to add puts on bounce /pb $CGC $TLRY No bounce Watching for short entries
scottrades: Hey Team! Keep an eye on #PotStocks tomorrow. The House Of Representatives passed the #SafeBankingAct today which protects banks that work with Cannabis companies. Now, most of the charts aren't great and in significant downtrends, but we might be able to trade some momentum in the morning. Most are up modestly AH. $CGC $CRON $HEXO $TLRY $VFF News story: https://www.marketwatch.com/story/house-expected-to-pass-cannabis-banking-bill-but-getting-senates-ok-still-looks-tricky-2019-09-24
bRobert: $CGC WEEKLY bear flag/phase 3 could test $10 if triggered < $22.50 Evaluating short $TLRY Could test $10 with move < $23.50 $MJ $19 Support broken These stocks have gone to pot. Soon not a pot to piss in
debeers: ...
$CGC-Canopy Growth Corp (TSE:WEED) Senior Officer Ru Wadasinghe sold 33,334 shares of the firm's stock in a transaction that occurred on Friday, September 13th. The shares were sold at an average price of C$35.28, for a total transaction of C$1,176, ...
scottrades: Watching $CGC for a break of 28.75
bRobert: @scottrades $CGC $33+ target 1 reversal Long leap calls
bRobert: $CGC $33+ target 1 $LGIH add Long term hold $UPS add stop < 20d $MA small add $GS will add again > $220
bRobert: $SNAP $TWTR Long term bullish when Short term potential bearish h&s patterns resolved $CGC Looking for reversal trigger/follow through $33 target 1
bRobert: $CGC good set up Multi day bullish $SNAP MACD cross $TWTR bullish price action
bRobert: $CGC Add Leap calls
bRobert: $CGC bullish price action Reversal base test of 50d next step $33+ target 1 $SLB added back some calls on bounce /gap fill
scottrades: $CGC is squeezing out of a wedge.
bRobert: @scottrades $CGC Flag trigger close $33 reversal target
bRobert: @scottrades $CGC $TLRY same
bRobert: $CGC flag trigger /reversal $34 Target 1 $TLRY close to trigger $40 target 1 reversal
bRobert: $MJ flag $CRON reversal Coiling Washed out cannabis names coming back Early Long $CGC leap calls
bRobert: $TLRY $CGC Watching for flag triggers Long CGC leaps partial
bRobert: $CGC $TLRY $CRON Flag watch $CGC 5/13 ema cross $33 with trigger Stop just below 20d good risk/reward
efrain007: @bRobert $CGC $TLRY $CRON What's your trigger on $CGC
bRobert: $HIIQ Will add > $20.1 $23 target 1 $TRHC $EHTH no triggers yet Will follow next week Same with $CGC $$TLRY
bRobert: $EXAS . Bottom of box. Bought the big dipper Stop on new add $107.40 . Below flag $CGC . Waiting for this flag to trigger/add .to small leap call position 5/13 ema cross $33+ . with flag trigger
bRobert: $CGC flag I'm watching Partial long via leap calls $34+ with trigger $TLRY $CRON same set up. Flag Trigger will move them and attract attention
bRobert: $CGC $TLRY $CRON Set alert s for bullish flag trigger/Defined low risk entries with upside
bRobert: $CGC $CRON $TLRY Monitoring the pullbacks for higher lows and more evidence of trading bottoms. Patience will be rewarded if correct. Capitulation leads to good trades
DAN: ...
Trading what you are a fan of. $UBER $LYFT $ACB $TLRY $CRON $CGC
$SPX -- Sputtering rally. Fed next week.
$DJI -- same.
$DJT -- nice move today.
$MDY -- money rotating into mid/small caps.
$IWM -- testing 50dma.
$NDX -- reversal today.
$FFTY -- an ...
Rjeletrik: @scottrades $HEXO $ACB $CGC $CRON $CTST $GWPH $OGI $TLRY $APHA #PotStocks can you please explain you the short interest relates to the stock price ?
Richlion1: @scottrades $HEXO $ACB $CGC $CRON $CTST $GWPH $OGI $TLRY $APHA #PotStocks Thank you Scott. I have some VFF after listening to you a few nights ago. Will add this week.
scottrades: Hey Team! We saw some bounces in #PotStocks this week. A lot of it, triggered by short covering. I'm looking for some follow thought next week. Here's some current short interest on the majors: $HEXO: 7.9 Days $ACB: 9.6 Days $CGC: 7.1 Days $CRON: 9.4 Days $CTST: 2.5 Days $GWPH: 9.0 Days $OGI: 2.8 Days $TLRY: 3.6 Days $APHA: 6.1 Days
bRobert: $CGC $CRON . $TLRY . Strong moves . testing 20d . MACD crosses . Extended Look for pb/bounces . Higher lows to start a position . Bottoms in .
Pcdentist: $CGC $$CRON. @Scott's swing trades doing
scottrades: Nice Flag on $CGC. #PotStocks going today. Long $CGC 2020 Calls. Still long $HEXO as well.
bRobert: @scottrades $CGC $HEXO #PotStocks Bottoms are forming in the usual suspects . $CRON . $CGC $TLRY . etc . Looking for the next pb/bounce to confirm and start printing higher highs/lows . Lots of upside possibility with a confirmed move TLRY testing 20d . Notorious resistance $40 . possible with reversal trigger move > 20d .
bRobert: @scottrades $CGC $HEXO #PotStocks Love leap calls . $27.50 . CGC . target 1 with reversal
bRobert: $TLRY $CGC Monitoring the bounce. for Higher low. Evidence of bottoming $STZ reversal triggered $225 target 1 Partial
bRobert: @champ $TLRY Looking to evaluate the pb/bounce for more evidence of bottom . Same with $CGC . No longer short . np
bRobert: $IIPR . $85 . h&s . target on breach $100 . Short via puts $CGC $TLRY . Not short currently . Can easily trade lower . still oozing out WEEKLY . chart bottom. Getting Closer to the bottom
bRobert: @bsafriet $IIPR . Technical H&s . top . triggered < $100 . . Bearish sector Look at WEEKLY . $CGC $TLRY . $CRON . $MJ Short
bsafriet: @bRobert $IIPR $CGC $TLRY $CRON $MJ Thanks @bRobert. I've been trading puts on $MJ, out for now, Looking at major support at the Dec 2018 low ($23.01). If this breaks I'll be buying puts again. Back to $IIPR - look to be bottoming out. We've hit the H&S PT which also happens to be the higher side of support centered at 84.25. I'm gonna wait for confirmation, then may enter a long trade, stock or BuPS. Have a great weekend!
scottrades: @Spotdog $CURLF I saw part of the interview actually. I think if the chart settles down it'll be one to watch. Interesting that CNBC is calling them the Biggest Cannabis company in the world...big kick in the pants to $CGC..haha
scottrades: ...
$CGC - Yikes. Don't try and pick the bottom.
$GDX - I like the metals right now.
$NUGT - Fun!
$KL - The Golden Goat
$GOLD - The Trend is your friend.
$GCM - On The Toronto Stock Exchange. I like this base.
$EGO Another #Gold Miner that's ...
scottrades: @brett_anderson $CGC $ACB #POTSTOCKS My friends use www.stockwatch.com.
brett_anderson: @mopick $CGC $ACB #POTSTOCKS wasn't me. i'm much better looking than that guy! :)
bRobert: $CGC $20 $TLRY Still short via puts Trailing stops
bRobert: $CGC $TLRY Puts sold for $$. Watching for possible bounce failure. trade closer to the end than the beginning. Diminishing returns
captron: @brett_anderson $CGC $ACB #POTSTOCKS I use https://finviz.com/ for a quick reference to many things. Don't know how up to date they are but they do show % owned by institutions.
JoeTrader: @Sluggo I just figured you had a big position in $CGC! : )
Sluggo: @JoeTrader $CGC You know me too well. Again, I grew up in SF in the 60s. Some habits never die ;-)
Sluggo: @Sluggo $CGC However, that has nothing to do with my energy. I quit those things decades ago.
Visit the Trading Forum to join in the discussion.
| | |
| --- | --- |
| Stock Price | $USD 24.89 |
| Change | 2.43% |
| Volume | 12,442,500 |
Canopy Growth Corp through its subsidiaries is the licensed producer of medical marijuana in Canada. The company grows, produces and sells medical marijuana. It sells medical marijuana under various brand names including Tweed, Bedrocan, and Mettrum.
Request Video of CGC
Already a member?
Sign in here.
Earnings
February 14th, 2020 - 2020 Q3 Earnings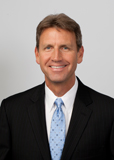 Dan Fitzpatrick
Stock Market Mentor gives you EVERYTHING you need to succeed in the market; all in one place. How easy is that? Dan Fitzpatrick and his elite community of traders share trading ideas, strategies and much more. Dan Fitzpatrick--a world class Technical Analyst, trading coach and regular CNBC contributor--gives you access to all of this with a 14 day FREE membership. Get started TODAY and start trading better TOMORROW with the following premium content:
Nightly video Strategy Sessions with a game plan for tomorrow
Got a stock you want Dan to look at? Just ask.
Patent pending video alerts instantly delivered to you when one of Dan's trading signals is triggered. This is not your typical price alert. This is a short video explaining the action you need to take to make money. No more "Woulda, coulda, shoulda"
Access to over 67,400 stock analysis videos
Access an ever expanding library (67,400) of educational videos that will save you time and make you money
Join a team of friends and traders that have one thing in common; a burning desire to succeed.

Become a Member Today!
Gain immediate access to all our exclusive articles, features, how-to's, discussion group and much more...
Satisfaction Guaranteed!
Your Stock Market Mentor membership comes with a 14 day, no questions asked, 100% money back guarantee!