Canopy Growth Corporation (NYSE:CGC)
Bands Volume 200 SMA 50 SMA 20 SMA Videos Alerts Articles Events

Cokeman1959: $CGC Broke a down trending tops line from the beginning of the month. Today's pullback is testing that line. If the overall market would cooperate, this could be a buy point.
geothrills: $CGC Insulated from trade, pulled back to weekly trend support over the past month, showing sins of life with the 50 day and 200 day pretty tight. Had been stopped out of my trading positions, but adding back yesterday and today.
geothrills: @DAN Indeed, even if you weren't particularly crazy about $CGC, it's keepin me in the game this morning. There is a longer term weekly support line that it tagged two days ago, retaking its 50 day on volume today (likely spurred by acquisition news). Added to a core position this morning on the move above yesterday's high. This story seems to have a lot of growth ahead of it. Seems like $CGC is looking to be the constellation brands or diageo of cannabis.
DAN: @geothrills $CGC Daily chart on CGC looks really good. Stay long. I was looking at it quickly without much time to study it. I think you're good. In fact, I'll join you. Just bought a small position.
bRobert: $CGC . WEEKLY gives more clarity. Low risk entry on daily. MACD cross soon. These make $$$ . here
bRobert: @geothrills $CGC WEEKLY pinching . Shows you the huge upside possibilities with a break of the $50+ ceiling. $75 . measured move target
Nepenthe: @geothrills $CGC I've been searching for a reliable earning's date. Yesterday, Earnings Whisper had an unconfirmed 5/30, and today its 6/26; Merrill has 6/27. Any substantiated dates out there? Cheers.
Robert1965: @DAN $CGC where did you buy, have order at 45.87
DAN: @Robert1965 $CGC 46.79
bRobert: $CRON up 4%. $CGC . Look for move >50d / MACD cross. Test of upper range $50+
bRobert: $CGC LONG TERM HOLD Looking for the zig/MACD cross. Gap filled $75 long term target
bRobert: $CGC WEEKLY my main view/time line $75
bRobert: $CGC MACD cross and move > 50d will be a good entry with stop just below One could take an entry here with a stop just below yesterday LOD Long term hold Trading around a core
bRobert: $CGC Look for MACD cross . and $52 . target 1 . WEEKLY target $75 . Long term hold
bRobert: $CGC WEEKLY Small bounce off the 20 WEEK Ascending triangle with $75 target breakout target. That's the long game
Cokeman1959: @bRobert $CGC id like to see that downward sloping resistance line get taken out before i buy.
bRobert: @Cokeman1959 $CGC There is no urgency. It's a WEEKLY chart. With 50% upside you don't have to be early.
traderbren: $CGC - just FYI - Canopy Growth started at buy with C$75 stock price target at Alliance Global Partners
bRobert: $CGC . WEEKLY . Ascending triangle. $75 . target with trigger . Long term hjold
Cokeman1959: @bRobert $CGC when are earnings do you know? I've looked but can't find.
bRobert: @Cokeman1959 $CGC June 26. Didn't you get an invite to the post earnings party? ;)
bRobert: $CGC Successful test of prior flag area $48 . Look for follow through of the positive price action and move into the $50s
bRobert: @ag1 $SPY No problem . Years ago, Dan always started his analysis with WEEKLY chart to find a stock you want to own. . Used the daily chart to better time an entry. I use WEEKLY and MONTHLY charts to find stocks that I would like to own for a while. I try to find charts of stocks that have very large measured move technical targets. That makes the wait worth while. eg . $ED . $CMG . $MELI $BABA $DE . $CGC . $C . .$FLT . $CTAS . .........
Cokeman1959: @bRobert $CGC now that its bounced from phase two, where would you put a stop on new position? Under todays low?
bRobert: @Cokeman1959 $CGC More of a flag/phase 2 . Needs follow through above the flag for me to consider it a real bounce.. Stop just < breakout area. = . <50d. Loose but appropriate. Longer term hold. Not a short term trade for me. WEEKLY chart is my guide and time frame.
sierramp: $CGC acquires Germany's C3 Bionorica SE, a top global herbal medicine company that makes cannabinoid compounds for pharmaceutical sales and global clinical research. C3 supplied approximately 19,500 patients with their compound dronabinol achieving a YOY increase of 85%
bRobert: $CGC flag test $48. If fails 50d test likely
bRobert: $CGC Flag test/bounce for now.
bRobert: $CGC I will add if a phase 3 type move. materializes $56 with flag trigger. $65/$75 to follow. One domino at a time
bRobert: $CGC Flag $56+ with trigger Long term hold. Overweight with shorter dated calls
traderbren: $CGC -- looking constructive here. Primed for a move higher. Long, with alert set at $52.74 to add.
bRobert: @traderbren $CGC Every ones pager will go off
Cokeman1959: @traderbren $CGC why do you say constructive? Closed in the middle of the day's range.
traderbren: @Cokeman1959 $CGC - it was looking that way after rebounding off the low this morning, and when I posted at 10:54 am, but with the broader swoon this afternoon, thanks to JP, which has become the norm, anything goes, as nothing is immune if the market is spooked. As you know, its all about risk management, and as I mentioned, I'd wait for it to take out $52.74-ish.
Cokeman1959: @traderbren $CGC makes sense, thx
bRobert: $CRON $PYX . Added yesterday. Both were relatively flat compared to $CGC . $HEXO. ALL will move up .
bRobert: $CGC . flag at breakout zone. $56+ . with trigger .
bRobert: $STZ . Tremendous recovery. C&H . $225 target . 1. Highly likely to own $CGC in its entirety.
bRobert: @Bob G $TYPE With so many stocks with bullish charts setting up , eg $CRM . $WDAY $HUBS ., $BABA $DE .$LMT . $FB $C $MAN . $FLT . $MA . $DIN . $CGC $DG . $COST . $ULTA $PANW $GTLS $KL . . $SLCA . $AXON . $BCO . $USCR . $CP . $UNP . $CSX . $R . MANY OTHERS why look at counter trend trades in broken stocks like this?
Bob G: @bRobert $TYPE $CRM $WDAY $HUBS $BABA $DE $LMT $FB $C $MAN $FLT $MA $DIN $CGC $DG $COST $ULTA $PANW $GTLS $KL $SLCA $AXON $BCO $USCR $CP $UNP $CSX $R. I was looking for that quick blood in the streets trade. That being said, I don't have the time other than this morning to be sitting in front of my computer so I will heed your suggestion for longer term trades as you suggest. Thanks!
bRobert: @Bob G $TYPE $CRM $WDAY $HUBS $BABA $DE $LMT $FB $C $MAN $FLT $MA $DIN $CGC $DG $COST $ULTA $PANW $GTLS $KL $SLCA $AXON $BCO $USCR $CP $UNP $CSX $R Usually I watch (and post) . much more than I trade, churn stocks.
scottrades: $CGC Breaking out of an Hourly base.
bRobert: $CGC . $51 . flag target close. $56/$75 . Reversal target 50% . upside is not too shabby. Overweight .
StreetMadeTrade: $cgc What a beast. Enjoy the ride up
bRobert: $CRON . $PYX . Added to these last week. Along with $CGC . Long term holds The 3 Musketeers of cannabis. $IIPR wedge . The land lord of cannabis. $SMG .Cannabis viagra
StreetMadeTrade: @bRobert $CRON $PYX $CGC $IIPR $SMG LOL. Well said. Im on the same page with these cannabis plays. Ready for $cron to step up today.
scottrades: $CGC This is a Weekly view of Canopy that a buddy of mine sent. Sorry to flood the feed with the same stock, but this chart gives you a weekly price target with a break of R1.
bRobert: @StreetMadeTrade $CRON $PYX $CGC $IIPR $SMG $cron They are well sponsored with cash war chests, and except for $PYX have excellent WEEKLY charts $PYX . 29% short interest has this rocket fueled for launch.
bRobert: @scottrades $CGC $75 target Hasn't changed . . I like WEEKLY charts . You see the big picture without the background short term noise
michaelH: @scottrades $CGC Looks promising. Thanks
justinp: @scottrades $CGC $ACB still marking time in a squeeze. Nice alert on $HEXO!
StreetMadeTrade: @bRobert $CRON $PYX $CGC $IIPR $SMG $cron Yes $PYX is primed for take off soon. Really enjoy the weekly charts as well, gives better idea of big picture. Appreciate all your insight.
StreetMadeTrade: @scottrades $ACB I just did as well, held a small amount on @dan advice a few vids back....just in case. Sector is strong right now thanks to $cgc. Appreciate all you do for this community.
bRobert: @StreetMadeTrade $CRON $PYX $CGC $IIPR $SMG $cron Glad to help. I just have to remember to wear the right glasses and have the charts right side up. ;)
scottrades: @StreetMadeTrade $ACB $cgc The thing I like about $ACB is the fact that it's getting nice and tight, that means a big move could come. So it's one I have an alert on. Hard to front run right now with Earnings coming up. A disciplined move is to wait for confirmation of a breakout. That said, if #PotStocks continue to run and this becomes a laggard AND has good earnings, it'll catch up.
StreetMadeTrade: @bRobert $CRON $PYX $CGC $IIPR $SMG $cron LOL That will help. Good man Charlie Brown
StreetMadeTrade: @scottrades $ACB $cgc #PotStocks I agree and waiting for confirmation as well, learned many a hard lesson trying to gamble in the past.
StreetMadeTrade: @StreetMadeTrade $CRON $PYX $CGC $IIPR $SMG $cron Quick question, I have been wanting to add to my $IIPR positon, any advise for a good spot? @bRobert
bRobert: @StreetMadeTrade $CRON $PYX $CGC $IIPR $SMG $cron Flag trigger >$88.10 . Stop just below flag.
Sluggo: $ACB $CGC $IIPR I posted on 2-27 that I had read an exhaustive report on the pot stocks (@Scott has been doing a wonderful job since then doing a weekly report on all of them) and $ACB and $CGC came up with the best fundies and catalysts. Looking today, $CGC has been breaking out and $ACB is stuck at $9 . And, no, I haven't been holding these stocks since 2-27. I had them prior to that date and cut out when they started to not work. We are still kind of in that camp. I am waiting for $ACB to pop but will wait until it's earnings to see what they say and what the stock does.
scottrades: @Sluggo $ACB $CGC $IIPR Thanks Sluggo! We all appreciate the work you do as well to cover the sector. Let's hope the moves continue!
bRobert: $CGC 4 month consolidation looks ready for significant upside. $51/$56 daily targets. $75 WEEKLY target with a sustained move >$50 Long term hold. Added $CRON Daily MACD cross These aways make money. Small c&h $20 target 1 Move . 20d to sunny side of the band Added to a long term hold. $PYX 30% bounce > 50/200WEEK Early WEEKLY /daily MACD crosses these make money. $25/$30+ / $44 Longer term Added to a long term hold.
traderbren: $CGC -- keep an eye on $CGC
scottrades: $CGC trying to squeeze above 49
efrain007: $CGC in 49.10, starting small
scottrades: @traderbren $CGC LOL! Looks like we're watching the same thing...at the same time..
StreetMadeTrade: @scottrades $CGC Looks good. $Hexo ATH. Need spy to stay with us and will be great day for sector
efrain007: $CGC added 50.05
PJMR11: $CGC Pot stocks up across the board
Vhuante: @scottrades $CGC just cleared $50. Are you adding/initiating here?
StockMarketMentor: A Price Alert has been triggered for $CGC Canopy Growth Corporation. Click here to view associated video clip: http://stockmarketmentor.com/stockanalysis.html?ticker=CGC&clip=111279
bRobert: $CGC $52/$56 / $75 WEEKLY target Long term hold Added on flag trigger
Vhuante: @scottrades $CGC rookie move...i was in at 47, tried to set a stop but set limit order that got filled at $50. I'll look for a retest of $49 for a possible re-entry
geothrills: @bRobert $CGC This one has been quite a giver. Added at the open with some June calls to boost a core position of January calls.
bRobert: @geothrills $CGC This has been a long term hold.Trading around a core I use WEEKLY charts to guide me Added on the 20 week bounce and now WEEKLY MACD cross/daily flag trigger This stock trades in a very polite technical manner. I like polite stocks
scottrades: @Vhuante $CGC I started a small position yesterday and added today. If you're starting today...I'd keep a stop just below 49...because that would mean the breakout has failed.
PJMR11: $TLRY $CGC Stopped Out on both at break even
scottrades: Hey everyone! I'm keeping a close eye on $CGC. It hasn't been able to crack the $49 level I mentioned in my last video. But also isn't breaking down. Just building a flag on the daily chart. It currently has 4 days of short interest and over 50% of the float is being shorted. If this breaks to the upside, I'm expecting a nice squeeze. No trade here right now, but just something I'm watching.
justinp: @scottrades $CGC Thanks. $SPRWF not doing much apart from forming a base in a sideways pattern. Any thoughts appreciated.
scottrades: @justinp $CGC $SPRWF I love Supreme fundamentally - Super HQ Products. Chart-wise I can't buy it while it's under the 50 SMA.
justinp: @scottrades $CGC $SPRWF Gotcha, thanks very much.
bsafriet: $SBUX $ATHM $IRDM $OLLI $PYPL $OKTA $LRC X $PFPT $AYX $CGC $IIPR
As I was reviewing my accounts early this morning well before the open, I discovered that I was significantly overextended/margined in one of our accounts. Even though I had sufficient ...
lostsheep: $CGC - nice recovery from the early profit taking. looking to break above yesterdays high
sierramp: $CGC upgraded to Buy at GMP after buying rights to acquire US multi-state operator Acreage Holdings, $ACRGF. Acreage is in 20 states with 87 dispensaries and 22 cultivation and processing sites. Canopy is paying $3.4B = valuation multiple of 21.5 times consensus EBITDA for 2020 which GMP feels is low given the strategic nature of the acquisition and potential for strong growth. I am back in on this day 2 above D50. It has broken above upper trendline from Feb - Mar.
traderbren: $CGC - looking constructive here. Would like to see it clear $47.71
scottrades: $CGC poking above resistance.
bRobert: $CGC . Like $CRON . Likes the 20WEEK trampoline. LONG TERM HOLD . $75 . WEEKLY target MACD cross. Will add on pb/bounces > . $48 .
rachel: ...
$CGC – Setup: Gap back above 50-day MA. Trigger is close higher than prior day's high. Alert $50
$VRNS – Setup: pullback to 50 DMA. Trigger: Above $63.80. Lower probability...but wanted to show it. Alert $63.80
$AYX – set ...
scottrades: Most of the major #PotStocks that I'm looking at aren't holding their gap-up. $CGC $CRON $ACB
scottrades: $CGC is up after hours. There's rumors they are buying or getting into the U.S. market via an MSO (Multi-State Operator) called Acreage Holdings which is $ACRGF . #PotStocks might catch a bid tomorrow. Story: https://www.cnbc.com/2019/04/17/weed-giant-canopy-growth-closing-in-on-deal-to-buy-acreage-holdings.html
smeat2817: @scottrades $CGC $ACRGF #PotStocks Trying to figure out a gameplan for tomorrow. Should be interesting
champ: @smeat2817 $CGC $ACRGF #PotStocks .....#WHY..?...I see the reason now...
smeat2817: @champ $CGC $ACRGF #PotStocks #WHY ....CGC news should give a sector a short term boost. IMO
champ: @smeat2817 $CGC $ACRGF #PotStocks #WHY ---- Thanks and Yes, I see what you are planning.....LOL.
traderbren: $CGC - FYI -- Canopy Growth to join the S&P/TSX 60 large-cap index
scottrades: #PotStocks for the most part are continuing lower today. Articles like this aren't helping the space. When the market leaders aren't pulling in the "expected" numbers, it brings everyone else down. $CGC https://ca.finance.yahoo.com/news/canopy-growth-heading-large-earnings-misses-next-quarter-scotiabank-134145965.html
champ: @scottrades $CGC #PotStocks ---- This shouldn't be a real surprise, that estimates are to high. Now that pot is legal, they are just growing there own. Is what I have read, the taxes are too high. Pretty soon they will be taxing toilet-paper. Really hard to believe but it is true, anything that sells, the loud mouth idiots... would like to taxed at a higher rate. Everybody will be in trouble, if they get their way...just saying.
MikeL: @champ $CGC #PotStocks Have you heard New Jersey is trying to pass a Rain tax?
gwenzee: @MikeL $CGC #PotStocks How can you tax rain? It doesn't even have a bank account. I get it that it needs $$$ to handle all the pollutants picked up by rain water and runs into sewer, etc. etc.Next they will be taxing the air people breath. Or do they do that already? Estate taxes tax you even when you're not breathing.
Vhuante: @scottrades $CGC #PotStocks I got stuck holding a starter position... it looks like it's holding around 40, near the 200 day. Would you continue to hold here?
Visit the Trading Forum to join in the discussion.
| | |
| --- | --- |
| Stock Price | $USD 24.89 |
| Change | -0.96% |
| Volume | 7,204,180 |
Canopy Growth Corp through its subsidiaries is the licensed producer of medical marijuana in Canada. The company grows, produces and sells medical marijuana. It sells medical marijuana under various brand names including Tweed, Bedrocan, and Mettrum.
Request Video of CGC
Already a member?
Sign in here.
Earnings
November 14th, 2019 - 2020 Q2 Earnings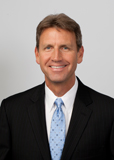 Dan Fitzpatrick
Stock Market Mentor gives you EVERYTHING you need to succeed in the market; all in one place. How easy is that? Dan Fitzpatrick and his elite community of traders share trading ideas, strategies and much more. Dan Fitzpatrick--a world class Technical Analyst, trading coach and regular CNBC contributor--gives you access to all of this with a 14 day FREE membership. Get started TODAY and start trading better TOMORROW with the following premium content:
Nightly video Strategy Sessions with a game plan for tomorrow
Got a stock you want Dan to look at? Just ask.
Patent pending video alerts instantly delivered to you when one of Dan's trading signals is triggered. This is not your typical price alert. This is a short video explaining the action you need to take to make money. No more "Woulda, coulda, shoulda"
Access to over 64,300 stock analysis videos
Access an ever expanding library (64,300) of educational videos that will save you time and make you money
Join a team of friends and traders that have one thing in common; a burning desire to succeed.

Become a Member Today!
Gain immediate access to all our exclusive articles, features, how-to's, discussion group and much more...
Satisfaction Guaranteed!
Your Stock Market Mentor membership comes with a 14 day, no questions asked, 100% money back guarantee!