Coherus BioSciences Inc. (NASDAQ:CHRS)
Bands Volume 200 SMA 50 SMA 20 SMA Videos Alerts Articles Events

DrScience: $IBB nice volume pushing the Biotechs through the 200 DMA in second day of phase 3 of VS breakout. The 50 DMA starting to turn up, CMF turning positive, and a PPS buy signal on the daily chart. Here are some biotech stocks to research over the weekend, paying special attention to where the stock is and why -- $ARWR $ODT $RARX $RGEN $ZLAB $SRPT $CERS $CLVS $CLDX $CHRS $BLUE $MYRA$ $ALNY $CYTK $ACAD $RGEN $NVTA
indigo1948: @DrScience $IBB $ARWR $ODT $RARX $RGEN $ZLAB $SRPT $CERS $CLVS $CLDX $CHRS $BLUE $MYRA $ALNY $CYTK $ACAD $NVTA - thanks for the information - I own $ARWR, $CLVS, and $NVTA. Will research the others.
etmagic: 2 speculative positions: $CHRS a biotech reapplying for approval of a very promising cancer therapy headed by former $AMGEN folks. $CBL a beaten down reit with a 17% return may be on the way up
issues: @etmagic $CHRS $AMGEN $AMGN?
DrScience: $CHRS yesterday the stock held and bounced from the 50 DMA; now up $2+ (almost 10%).
DrScience: $CHRS prices 1.25M Secondary at 24.25, 2.40 below yesterday's close. Price targets range from $36 to $40. The company makes biosimilar, awwww! Cut & Paste is faster. ;-) Coherus BioSciences, Inc. is a late-stage clinical biologics platform company. The Company is focused on the global biosimilar market. The Company operates through developing and commercializing biosimilar products segment. Its business is organized around therapeutic franchises, including Oncology biosimilar candidates pegfilgrastim (Neulasta), in late clinical-stage, and bevacizumab (Avastin), in preclinical-stage; Immunology (Anti-TNF) biosimilar candidates, etanercept (Enbrel) and adalimumab (Humira), which are both in late clinical-stage; Ophthalmology biosimilar candidate ranibizumab (Lucentis) in preclinical stage, and Multiple sclerosis small molecule therapeutic candidate, CHS-131 (formerly INT-131), in Phase II proof-of-concept trial. Its long-acting granulocyte colony-stimulating factor (G-CSF) product candidate, CHS-1701, is a pegfilgrastim (Neulasta) biosimilar. Its clinical-stage pipeline consists of two anti-Tumor Necrosis Factors (anti-TNFs).
DrScience: $CHRS trying again to reach escape velocity from a month-long Volatility Squeeze.
DrScience: $CHRS popping from a VS.
coldevinc: @DrScience $CHRS What's a VS?
Forexpro: @coldevinc $CHRS Hi, Coldevinc, Please pardon the intrusion; it's a "volatility squeeze". Hope you're doing well; all the best!
coldevinc: @Forexpro $CHRS Duh!!!!! I call them consolidations and drew a complete blank on VS, but Duh. Thanks
DrScience: $CHRS reported earnings last night and has recovered from Humira patent hoopla; back to 50 DMA and up 20% from the lows.
DrScience: ...
$CBM, $CBMG, $CHRS, $DERM, $EBIX, $EDU,
$EGRX, $EPAM, $EXLS, $FIX, $FIZZ, $FPRX,
$GLOB, $HCKT, $HRL, $HSKA, $HUBS, $IPHI,
$IRMD, $ITCI, $LOXO, $LXFT, $MANH, $NBIX,
$NDRM, $NHTC, $NTES, $NVRO, $OLED, $OME,
$OPHT, $PFNX, $PRTA, $PTLA, $QUNR, $RARE,
$R ...
pcotton: #IPOs update - Some I've mentioned, esp the healthcare ones have done poorly during the correction. I use stops to prevent big losses, and don't take big positions. Because they are IPOs, I regard some as having large growth potential, so I keep tabs to buy back if indicated. Some that have fared pretty well or are recovering and look promising (including some healthcare) are below. The weekly charts are more important, fyi. $BRSS, $CHRS, $ITCI, $PTLA, $CONE, $QTS, $GLOB, $AAOI , $FCB, $FLTX, $IRMD, $JRVR, $LGIH, $LXFT, $MPG, $MRKT, $NSA, $SABR, $STRP,
pcotton: ...
Current IPOs I own: $AAOI $ATRA $BFAM $CARA $CDK $CHRS $CMRX $CONE $DPLO $EGRX $FCB $GLOB $HUBS $IBP $INCR $INGN $INOV $LOXO $PRAH $PRTA $Q $RDUS $SAGE $SEDG $STRP $TWOU $ZIOP
IPOs I'm watching: $ADMS $AFMD $ANET $AXTA $BLUE $CLLS $CYBR $DBVT $ERI ...
clefferts: $CHRS - Nice chart, back in.
pcotton: ...
$AAOI $BFAM $CARA $CHRS $CMRX $DBVT $DPLO $EGRX $ERI $GLOB $GWB $HAWK $IBP $JRVR $LOXO $NCLH $OPB $Q $RH $TWOU

Here's my notes on the non-obvious ones:
AVOL - leases commercial aircraft. PE 9, PEG 0.36
CONE - data center real estate
DBVT - Epicuta ...
clefferts: $CHRS - leg 2 of IPO strategy starting? Started a position, reports Aug 10th. Also might be a runup to earnings.
woodman: $CHRS continues up.
woodman: $EPRS - picked itself up off the mat. This is its 5th day up nicely. Yesterday's reversal candle is being ignored today, but 8.10 or thereabout remains new resistance. In general, it looks like #Biosimilars are working along with many biotech stocks(see $CHRS mentioned below).
woodman: $CHRS - holding up well despite big move on Friday. It hit my target of $33 which I mentioned back on 6/22. Still holding this as long as it holds above $33.16.
woodman: $CHRS - has about $5 back to its highs if it can get above ~$28.
woodman: $CHRS - mentioned this morning to watch $28.00 level. Added to mine on the move above.
DrChucky: $CHRS - secondary offered at 29. down 3% to 29.6 pre market
woodman: @DrChucky $ADXS, $CHRS, $DPLO - sorry man. I'm still in ADXS but I've had that happen to me many times. I almost sold CHRS yesterday, but instead, I lowered my stop to give it more rope to hang itself and me. Turns out it was the difference betwee ...
lostsheep: $CHRS- @woodman- thoughts on buying this pullback
woodman: @lostsheep $CHRS - its in a box and going sideways. Top is 33 and change, bottom is 25 and change. Look for an opportunity at the 50 day or bottom BB. FD - I have a long position.
woodman: @TRICIA $CHRS - biosimilar company, down hard today, but is back on support right now.
woodman: $CHRS - Btw, this reoprts earnings, and whatever news along with it, on 3/23 after close.
moneyHoHo: $CHRS is getting it done. $BABA calls bought this morning. $WBA added on break.
woodman: @moneyHoHo $CHRS - bought back most of my prior position last week. :-)
woodman: $CHRS - bought some back, but needs to get above the 8dEMA.
vblegacy: @woodman $CHRS: started a small position because on move above inside day. Certainly would like to see a move above the 8 dma.
RON: @woodman $CHRS
woodman: $CHRIS [edited: $CHRS] big bounce following a 3 day pullback.
tjv821: $CHRS Woodman r u still in this
woodman: @tjv821 $CHRS - No. I sold last week.
tjv821: $CHRS anyone know why this is getting killed today
moneyHoHo: @tjv821 $CHRS they are taking it now off the trend line.
tjv821: $CHRS woodsman u still in this time to sell?
woodman: @tjv821 $CHRS - short term, if trading it, sure it could pullback. It's right at "double top" resistance and looks like it will pullback. I've also seen some chatter that it's "fully valued." Longer term, if not in it for a trade, that's a different matter.
woodman: $CHRS - touch and go off the 8dEMA. Biosimilars.
woodman: $CHRS - inside day #2. Watch for a move above $28.47. Long $CHRS.
tjv821: $Chrs woodsman I guess we were early
woodman: $CHRS - been trading this. Last buy was at 22.99 and sale at 30.47. Pulled back to the 8 dEMA over the last couple days and bouncing a little today. I was hoping for a greater pullback closer to the breakout level, but perhaps ready to move back up? We'll see.
tjv821: $CHRS time to get back into to pool
woodman: @tjv821 $CHRS - I did buy back this morning some of what I sold up around $30.50, but it may not be ready yet. Today's action was hard to tell and non-decisive I think. We'll see. :-?
woodman: $CHRS - This trade worked out well. Sold this morning and will watch for another shot. Hopefully will keep pulling back to breakout level.
woodman: $CHRS - still in lift off but Day 3.
woodman: $CHRS breakout.
woodman: $CHRS - nice pop today. Long.
clefferts: $CHRS- nice bounce today, considering adding end of day depending on where it ends up.
woodman: #Biotech - a lot of bounces following pullbacks as well as continued moves at higher parts of uptrends today. $GILD, $ISIS, $CLVS, $CLDX, $CLDN, $CHRS, $AGIO, $TTPH, $NVAX, to name several....
woodman: $CHRS - ipo success, having a nice day. I entered back into this one today. Decent volume for about 1.5 hours or so into trade.
woodman: $CHRS - bought some earlier today. Over 20% drop in two days (and off the 21dEMA), like $KITE I figured it could be bought.
woodman: $CHRS - keep watch for potential breakout of pennant.
moneyHoHo: @woodman $CLVS That's about where I bought it. Pissed I let myself get stopped out of $CHRS before traveling and missed getting back in. Watching now tho.
woodman: $CHRS - ipo that is working. Forming a pennant after a nice move to a new ipo high.
woodman: $CHRS - I know I posted about this one, but still it got away from me. Ugh.
Trackdad: @woodman $CHRS- I did some research based on you mentioning this stock. I picked up a small position @ 16.00. Thank you for bringing this stock up and all your efforts you do in the forum!,
woodman: @Trackdad $CHRS - Well, I'm glad at least someone got it. Congrats. My pleasure. :-)
Auto: $CHRS IPO on the move... :>)
woodman: $CHRS - I mentioned this one about a month ago at much lower levels. It has retraced back up to its ipo high (on 2nd day of trade). Now stalling some at that resistance, but it's still hanging around. May want to watch it for a move above the old highs and onward.
LMReeder: $CHRS crossed abv IPO high, biotech stock, thinly traded though
moneyHoHo: $CHRS not sure where I got this from but looking good.
woodman: @moneyHoHo $CHRS - Me.
woodman: $CHRS - ipo, looks like it has found a short term bottom, and now is on the rise. Looking for a test of its all time high from about 3 weeks ago.
Visit the Trading Forum to join in the discussion.
| | |
| --- | --- |
| Stock Price | $USD 19.27 |
| Change | 0.42% |
| Volume | 716,182 |
Coherus BioSciences Inc is a late-stage clinical biologics platform company. The Company is engaged in developing biosimilar therapeutics.
Request Video of CHRS
Already a member?
Sign in here.
Earnings
November 6th, 2019 - 2019 Q3 Earnings
November 7th, 2019 - 2019 Q3 Earnings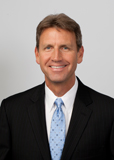 Dan Fitzpatrick
Stock Market Mentor gives you EVERYTHING you need to succeed in the market; all in one place. How easy is that? Dan Fitzpatrick and his elite community of traders share trading ideas, strategies and much more. Dan Fitzpatrick--a world class Technical Analyst, trading coach and regular CNBC contributor--gives you access to all of this with a 14 day FREE membership. Get started TODAY and start trading better TOMORROW with the following premium content:
Nightly video Strategy Sessions with a game plan for tomorrow
Got a stock you want Dan to look at? Just ask.
Patent pending video alerts instantly delivered to you when one of Dan's trading signals is triggered. This is not your typical price alert. This is a short video explaining the action you need to take to make money. No more "Woulda, coulda, shoulda"
Access to over 65,300 stock analysis videos
Access an ever expanding library (65,300) of educational videos that will save you time and make you money
Join a team of friends and traders that have one thing in common; a burning desire to succeed.

Become a Member Today!
Gain immediate access to all our exclusive articles, features, how-to's, discussion group and much more...
Satisfaction Guaranteed!
Your Stock Market Mentor membership comes with a 14 day, no questions asked, 100% money back guarantee!