CIT Group Inc (DEL) (NYSE:CIT)
Bands Volume 200 SMA 50 SMA 20 SMA Videos Alerts Articles Events

scottrades: Some #Earnings to be aware of this week. $TSLA $MSFT $KO $SNAP $LMT $HAL $TWTR $T $AAL $LUV $INTC $BMRC $PM $CMG $VZ $PLD $NDAQ $NVS $UAL $MAN $LOGI $IBM $CALM $OGI $AXP $PHG $BIIB $TSCO $LII $ONB $TMO $SYF $TXN $KEY $CIT $MKTX $CTXS $ISRG $CMA $CHKP $LLNW $HCA $CDNS
bRobert: @scottrades $TSLA $MSFT $KO $SNAP $LMT $HAL $TWTR $T $AAL $LUV $INTC $BMRC $PM $CMG $VZ $PLD $NDAQ $NVS $UAL $MAN $LOGI $IBM $CALM $OGI $AXP $PHG $BIIB $TSCO $LII $ONB $TMO $SYF $TXN $KEY $CIT $MKTX $CTXS $ISRG $CMA $CHKP $LLNW $HCA $CDNS #Earnings Welcome back Scott !. You were missed. Dan sang O Canada on one of his strategy sessions in your https://www.youtube.com/watch?v=kRPGPAnPNa8 $SWKS. 7/23. Large position. Great set up. and 5G play. If you're board buy some $OSB. and support your Toronto peeps. $50 target Get some $VFF. too. Nice tight wedgie. They're smokin. https://encrypted-tbn0.gstatic.com/images?q=tbn:ANd9GcTHpPgdKrV44EL_4ZYMVCN0ziP32Gk7fPo3b-p7QE-Wvg&s
Michael_L: @captron $VIAC ... I've been accumulating shares of this from 14-15.. it's been nerve racking, but I have a long term outlook on it. I've even been selling OTM puts. Nice to get a little breathing room today. I've been doing this with $CIT, $XOM, $ET, and $ALK also. All long term looks for me that I think will at least double over time.
captron: @Michael_L $VIAC $CIT $XOM $ET $ALK You are not alone on $VIAC. It is 83% institution owned. Not bad company to be in. I took a small position to keep it on my radar.
1winkie: ...
$CIT was raised to Buy from Neutral at UBS. Shares closed at $41.19, with a consensus price target of $54.15. The stock has a 52-week trading range of $35.50 to $56.14.

$CLF was started as Market Perform at Cowen. Shares closed at $8.56, in a 52-we ...
wijimmy: @1winkie $ADBE $AKAM $ADSK $BAC $BKNG $ELY $CGC $CIT $CLF $CL $DE $EXPE $FB $FCX $HSBC $MA $MTB $NKE $NBL $TRGP $TRV $UAL $URBN $WEN ...@1winkie... Thanks for posting all that info... plenty to look at now
audrina0904: @champ $XLF $FAS $BAC $TNX The $XLF is about a day away from making a new higher high after creating a higher low 4 days ago. Financials work. I like $CIT. They are likely to get a boost tomorrow from the numbers after the bell.
audrina0904: $XLF just made a nice intraday higher...we might make the higher high today the way the financials are trading... $GS $JPM $CIT $RF
Bridget: I have quite a few stocks on my watch list from yesterday: $VZ, $SHW, $GLW, $FAST, $MFRM, $CIT, $BSX (down), $BRCM are the ones I like the best.
issues: Cramer prefers regional banks. He likes $FHN. But I noticed that our bank $ZION reports after the bell. So I did some research and found the following were recommended $ALL $CB $CIT. Anyone have any thoughts to share?
Tim S: Notable earnings before Tuesday's open $AAL, $AHGP, $AKS, $AOS, $APD, ARLP, $AVX, $CHKP, $CIT, $CMCSA, $DD, $DHI, $DHR, $F, $FCFS, $FMER, $GLW, $HMST, $HRS, HUB.B, $IIVI, $ITW, $KLIC, $LXK, $NEE, $NUE, $OSIS, $OSK, $PCH, $PFE, $PHG, $PII, $PNR, $RDWR, $TROW, $WAT, WRLD
Tim S: Notable earnings before Tuesday's open $AKS, $ARMH, $CIT, $CNC, $COH, $CSL, $DAL, $DD, $EMC, $ENTG, $FCX, $FMER, $FRX, $GNTX, $HOG, $IDXX, $IRWD, $ITW, $KMB, $LMT, $LRY, $LXK, $MHFI, $NUS, $NVS, $PCH, $PII, $PNR, $R, $RAI, $RF, $RSH,SIAL, $SNV, $STT, $TRV, $UTX, $WAT, $WHR, WIT
bxshin: ...
$CIT Group (CIT) has reinstated its #dividend, with the financing company declaring a quarterly payout of 10 cents per share.

$QEP Resources (QEP) now has hedge fund Jana Partners as its largest shareholder, with an SEC filing indicating Jana ha ...
:
Tim S: $JCP - just got schmeissed ... news out that $CIT has cut their credit rating
:
bxshin: ...
Dish Network (DISH) will not raise its bid for Sprint Nextel (S), citing Sprint's decision to "prematurely terminate the due diligence process" and "accept extreme deal protections in its revised agreement with SoftBank". Dish will instead concentra ...
Poppy: EARNING season is upon us, here's a short list from SA: Notable earnings before today's [4/23] open: $ACI, $AKS, $AOS, $APD, $ARMH, $CIT, $CNC, $COH, $DAL, $DD, $DFS, $EAT, $ECA, $FMER, $FRX, $GCI, $GNTX, $IDXX, $IIVI, $IR, $IRWD, $ITW, $JCI, $JNS, $LCC, $LECO, $LMT, $LXK, $MOLX, $PCAR, $PCH, $PII, $PMT, $PNR, $R, $RAI, $RF, $RSH, $SNV, $ST, $TRV, $UTX, $WAT, $XRX Notable earnings after today's close: $AAPL, $ACC, $AMGN, $AWAY, $BCR, $BRCM, $CREE, $DV, $EW, $FBC, $FTI, $HA, $HBI, $HLIT, $HTS, $IRBT, $ITC, $JNPR, $LIFE, $NBR, $NFX, $NSC, $OI, $OII, $OMI, $PACB, $PLCM, $PNRA, $RFMD, $RHI, $T, $UIS, $USNA, $VMW, $WRB, $YUM, $ZIXI Any of these one of yours? @poppy
DragonFly: $CIT - well I wanted to buy citigroup and I bought $CIT and now I see $C is also Citigroup. I read both and can't understand what the difference is. $C has higher volume but $CIT has better fundies. Which is the bank? which is the credit card? Which is which I'm confused. Any help appreicated.
BinaryJay: $CIT v. $C - Found this explanation http://answers.yahoo.com/question/index?qid=20081023110702AAus3hi
fstern601: $CIT is a totally different company. I purchased their bonds before the "financial meltdown" and I was burned badly. To my shame, I must admit that when I purchased the bonds, I thought I was buying Citigroup/Citicorp bonds. I believe they went Chapter 11, then reorganized.
DragonFly: $CIT - bought some $CIT today. Looks like it was in a #squeeze and then came down to test the breakout and now movin higher. Looking for some serious upside
parrothead11: $CIT - a #squeeze that is expanding
Tricia: Earnings before:AKS, ARLP, $ASH, $BSX, $BTU, $CIT, $CP, $DHI, $EDU, $EMC, $F, $GLW, $GNTX, $HOG, $HRS, $HW, IP, $ITW, $JBLU, $KLIC, $LLY, $LXK, $NEE, $NUE, $PFE, $PHG, $PII, $PNR, $TROW, $TUP, $TYC, $VLO, $WRB, X
moneytaker: ...
$CIT,113,96,39.71
$CLI,107,99,27.77
$CTSH,113,97,68.7
$CVE,118,97,35.83
$DLX,116,98,31.26
$DOV,109,98,60.6
$DRH,112,99,10.35
$F,114,99,10.42
FCE.A,113,100,16.83
$FLS,107,98,131.88
$FMC,111,99,57.96
$FNF,107,100,19.93
$GE,109,100,22.24
$ ...
bxshin: ...
Companies reporting during the U.S. trading session include bank holding company $CIT Group and investment firm Franklin Resources.

U.S. macroeconomic news out on Monday includes the Chicago Fed Midwest Manufacturing Index for June and the Texas ...
Poppy: ...
Earnings:Cal-Maine Foods (CALM), $CIT Group (CIT), Loews Corp. (L), Anadarko Petroleum (APC), Cirrus Logic (CRUS), Herbalife (HLF), Hologic (HOLX), Seagate Technology (STX), and Texas Roadhouse (TXRH).

Tuesday

Personal income and spending, ...
JohnMT: $CIT - Short term upside is only around 3% unless you have a long term outlook I think its a wait and see
Neil: $AAPL - I was a long term stock investor until 2008. Fortunately I sold my business in December of that year. Waiting for $CIT to finance the purchaser was nerve racking. Having a large cash hoard at a time of crisis is very calming. Today I have a trading style & I am learning to exit positions quickly to protect profits & limit losses. I believe that the world has changed since 2008. Cash is becoming more valuable. The $JPM news from last week illustrates that the financial system is fragile. IMHO we must prepare for a decline in our standard of living.
gold2stocks: ...
$CIT
$CIT Group upgraded at @Morgan Stanley
$CIT was upgraded from Equal-weight to Overweight, @Morgan Stanley said. $48 price target. Company is moving back toward an investment-grade credit rating.

$CMP
Compass Minerals downgraded at JP @Mo ...
gold2stocks: ...
Sears representatives played down the decision by $CIT Group, the largest U.S. provider of what are known as factoring services for vendors, saying the payables the firm had financed amounted to only about 5% of the retailer's inventory.

"We disa ...
gold2stocks: ...
$CIT Group estimates lowered at Sterne Agee
$CIT estimates lowered through 2011, Sterne Agee said. Incorporating debt repayments. Maintain $50 price target and Buy rating.

Clean Harbors upgraded at JP @Morgan
$CLH was upgraded from Neutral t ...
gold2stocks: ...
Regeneron Pharmaceuticals downgraded at Citigroup
$REGN was downgraded from Buy to Hold, Citigroup said. $60 price target. Valuation constraints.

$EPS CHANGES


Bank of America estimates lowered at Goldman
$BAC estimates were cut through 2 ...
jververis: ...
New 52 week lows include: $ACW, $ADM, $ADVS, $AEIS, $AF, $AFAM, $AFL, $AGII, $AGO, $AIG, $AKAM, $AKS, $ALL, $ALNY, $ALR, $AMCC, $AMED, $AMKR, $AMSC, $ANAD, $ANR, $ANW, $AOL, $ARAY, $ARC, $ARI, $ARRY, $ART, $ASEI, $ASIA, $ATHX, ATPG, $AUO, $AUXL, $AV ...
bxshin: ...
Earnings: BEFORE - $CIT Group, CenturyLink, Fossil, $HCP, Host Hotels & Resorts, InterContinental Hotels, Qwest, Warner Chilcott ; AFTER - Analog Devices, Dell, Allscripts Healthcare, Nabors Industries, Rovi, Tesla Motors
Other: Retail Sales, Empi ...
Henry: $RF XLF The $XLF is looking a little perky on a 5 min chart. Found the news on $RF on thestreet.com, merger rumor from hedge fund manager Berkowitz: #CNBC interview "Berkowitz replied "We own Regions. Great low cost deposit base. We also have CIT. We're the largest owner. $CIT is a great business. What a sweet spot they're in: small business loans. Medium business loans. If there's any company that's needed today it's CIT. The only thing $CIT needs is a low cost deposit base. Gee I'm going to have to think of some candidates on that one." Is that the same Berkowitz that was #Cramer's partner
brwnilocks: $CIT - jmh1077, welcome to SMM. Looks like it did come out of a #squeeze with earnings and yesterday bounced off 20 ma and there is some follow through today. I see nothing wrong with this one technically imho. You may want to use yesterday's low as your line in the sand if you are a shorter term trader. I know nothing about the fundamentals of this company but the chart looks good to me. Best of trading to you. By the way, its best to start your post with the ticker in caps just ease of reading the posts for everyone.
GARY: ...
$CIT any thoughts on this volatility expansion



Reply Delete Edit

Posted by
imortalz

Oct 28,2010
7:30 AM
$LOJN Huge volume,



Reply Delete Edit

Posted by
joanie

Oct 28,2010
8:03 AM
$LOJN - be carefu ...
GARY: $CIT Posted by jmh1077 Oct 27,2010 6:10 PM Any thoughts on this volatility expansion
taylor: ...
Earnings: Before - AK Steel, BE Aerospace, $BP, $CIT Group, Cummins, Ceradyne, Deutsche Bank, Domino's Pizza, DuPont, Ecolab, Energizer, Kansas City Southern, L-3 Communications, Lockheed @Martin, Lexmark, Nasdaq $OMX Group, Office Depot, Occidental ...
joanie: Money Flow Current Data - @atrucano, I bookmarked the page out of curiosity. Went back to it a little later this morning. Lo and behold, it was giving me TODAY's data! It's not real-time, perhaps a little more than an hour old, but it sure beats waiting till end-of-day. I thought that was pretty cool. I literally just stumbled across this page. I was at finviz.com running some screens and I think $CIT came up in one. When I was checking the news on it the headline said something about money flow. After last night's video I thought this particularly interesting and was really tickled when I saw the tables. You can tab over to sectors too.
dr.orangejuicer: $CIT - Shot up to 43 this morning on earnings, traded back to the open price (41.08), slightly higher right now. Vol. expansion on the daily. Not sure if the broader market is taking this down or if the big move was a fakeout. Torn on this one.
cmac: $CIT Dr, I took small trading position just under $41 this morning with a stop under 40.50. They have $10B of cash on b/s, but currently the mkt value is around $8b. Worth a small, well controlled bet. That vol #squeeze on daily chart is appealing.
dr.orangejuicer: $CIT - Looks like it's breaking out of a #squeeze on the daily, reports tomorrow morning. That Scaramuci (sp?) guy on Fast Money recommended this not too long ago, trades at about 1.0x book value according to Morningstar. $CIT emerged from bankruptcy with new shares at 25.00ish, currently trading at 40.50. Very strong uptrend, has been consolidating for about a month. Lots of calls trading, very few puts. I might take a nibble. Any thoughts on the company's fundamentals?
kirk999: $CIT - All I know is that this company ran itself into bankruptcy hard. Crammer was yelling screaming buy because the government was bailing everyone out but they decided to pass on these guys and take the 5 billion dollar loss of our tax money that we had already lent them. If the same Management is in place then I think we have investors betting on a recovery of small business and their associated loans. Trade it but don't buy the story. Too many other #financials that @Dan has mentioned that look good for me to dabble with this one. disclaimer-newbie
Henry: $CIT They have new management, Thain, the guy with expensive taste in furniture from Merrill Lynch. Of course you can argue that he left ML worse for wear. @Henry
NTrdr: The only banks worth having are the Canadian & regional banks $TD RY $BNS BMO $CIT imho.
CallaLilly: $CIT - trading, out of bankruptcy (go CIT) ... opened at 26.92 and trading 1.00 up
JamesLutfy: ...
I find it hard to believe there is going to be legitimate strength in the $USD without an unpredictable, exogenous event. The bears are underestimating the power of the weak dollar for stocks. The short term bulls on $USD believe that the charts are ...
binvestt: $CIT - Good morning. I am wondering if $CIT is filling for bankrupcy why the stock is still trading? Is people still think there is hope for the common stockholders? Thank you for your explanation.
bernsteinbears: ...
Geithner has been on the talk show circuit talking about the economic progress / $CIT is looking more and more like a certain bankruptcy before 9:30 a.m. (although I think that is largely in the market's pricing) / ISM numbers come out at 8:30 and i ...
CallaLilly: $CIT - WASHINGTON -- Lender $CIT Group(CIT Quote) has filed for Chapter 11 bankruptcy protection, a potential blow to the thousands of small and mid-sized businesses that rely on the company for loans to keep their operations afloat. $CIT made its filing in New York bankruptcy court Sunday, after a debt-exchange offer to bondholders failed. $CIT says the majority of its bondholders have approved a prepackaged reorganization plan which will reduce total debt by $10 billion while allowing the company to continue to do business. CIT's move will wipe out current holders of its common and preferred stock, likely meaning the U.S. government will lose the $2.3 billion it sunk into $CIT last year to prop up the ailing company. The Chapter 11 filing is one of the biggest in U.S. corporate history.
bernsteinbears: @Moso > They react to our last trading day. I wish they were a good "tell" on how to play the market every day. Keep an eye on oil, gold and the dollar for tomorrow's open. ISM at 8:30 will be huge. Anything over 50 will be liked by the traders. They finally did with $CIT what needed to be done a year ago. They got this one right. They were a quiet, usurious lender. Their rates were outrageous but they made loans nobody else wanted to make.
CallaLilly: And my last sunshine bulletin ... http://www.artinfo.com/news/story/33101/healthy-results-at-christies-prints-and-multiples-sale/ The evening auctions ... well, we finally have good pieces selling and exceeding estimates, which I think is also about having a frail dollar. Question, if a wee stock (KOG) is still in a #squeeze, does a down morning change anything or just make it more attractive? Wow - $CIT is making people rich with its swings.
bhaden: CallaLilly - Your observation is spot on regarding the weak dollar. I have just returned from 3 weeks in Europe and my friends are all licking their chops and buying dollar denominated anythings right now as they believe the party wont last forever. I follow the art auctions as well and have noticed the same thing and have close relationships within Christies and Sothebys. The buying is coming from abroad. If I were a better trader, I would venture into $CIT, but that stock terrifies me. Have a great day. Not doing anything today as I believe there will be some profit taking after the rally.
CallaLilly: $CIT - is this blood day because of ... $CIT still "very likely" to file prepackaged bankruptcy on Sunday, #CNBC says #CNBC's David Faber reports that $CIT is still "very likely" to file a prepackaged bankruptcy on Sunday, even with the news just announced regarding the company's reorganization plan with Carl Icahn. Which brings up a more relevant question, I think. Does it make a difference in plotting why the market does hard shifts like this week or just remember this, and that, to maintain discipline?
Iron Condor: CIT- bankruptcy; I have the misfortune to hold a small postion in the widely institutionally owned $CIT GROUP internotes. My Schwab account is currently showing $0.57/$1.00 value. Could be a reason for Banks raising cash.
dennis: 3 Stocks I Saw on TV http://bit.ly/XsclP $CIT C $CSCO
CallaLilly: $CIT - warning again of bankruptcy possibility ...
phxpeh: $CIT, $HIG, $C - #Cramer - he is so right...but so wrong as well. On the first two he was completely on the wrong side. With $C, I think he's right and am trading so...@Dan's rule rules: trade your own money, make your own decisions. Our own Critical Thinking is the only thing we can go to.
JamesLutfy: $CIT @Dan, Do you think the price action of $CIT would apply to your techniques that will be learned in the 59 minute trade? It fell to the 1.10s and low 1.20s and is now in the 1.40s - it seems like this could have been a good trade for the quick flipper. Just curious - do you support doing anything more than day-trading stocks like FNM, FRE, $CIT, $AIG, etc. or are they just too speculative/dangerous given the fact they can gap down at any time?
phxpeh: $CIT - very dicey, prefer $C, $HIG or $HTS imho
dennis: CIT- alerts going up for CIT. Are people thinking what is happening to $AIG can happen to CIT? JAN 10 $1 calls. Pretty low risk. 90 cents per contract. Delta is 85 right now. Each $ $CIT does up the call goes up about 100%. @Gamma is 14 cents. High implied volatility stock so if IV drops it will hurt this call but I see it being volatile for a while.
CallaLilly: $MEA - sigh. A bottomfisher's fave. It's been available under 4.00 (actually under 3.00, too too divine) and it's just a question of buying it well (well, representing bottomfishers, I think so.) I have my 15yr old in thirds in $MEA, $CIT and (gulp) $RTK ... because I don't look at every tick, his account does so much better than mine.
JamesLutfy: $CIT - Volatility #squeeze Trading in mid 1.40s to low 1.50s for the past week - looks like a disciplined entry to me.... http://stockcharts.com/h-sc/ui?s=CIT&p=60&b=4&g=0&id=p85814295740 (Jan, thanks)
ronaldrussell: $CIT - Would scare me here. There is a #squeeze but overall trend is still down. This puppy dumped 80% of it value in 1 day! someone made a bunch and someone lost a bunch. This is trading 70M shares daily, to move a market like that somebody?? I am just an old fraidy cat!
JamesLutfy: $CIT - I actually disagree - the trend is up. I drew some lines on a chart if you want to take a look.... http://stockcharts.com/h-sc/ui?s=CIT&p=60&b=4&g=0&id=p35387834361&a=177807141
rmacgurn: $CTIC - $CIT calla still playing with these? i do not like what $CTIC did friday, but was surprised when i came home and it was back to support, so today i increased 3x my holdings at 1.44 (using the lower BB as rational). trying to do the same with $CIT but not cooperating...your thoughts...
CallaLilly: $CIT - good morning. I'm holding $CIT in my 15 year old's account (along with $RTK and MEA) because I don't look at it every day, lol, and of course it does better. I think $CIT is important and if it evades bankruptcy will survive and do better with the economy. That's a longer term outlook and I'd expect it to keep moving in that 1.29 to 1.80 range with news and rumors. It's purely a lottery ticket which I think is suitable for my kid.
CallaLilly: $CIT, $ETFC ... Well, yes. I own them ... I'm not uncomfortable holding because, if they don't go out of business, I think they meet my criteria of reasonably appreciating 20% or so within twelve months. But I've learned the value of checking my belief at the door and simply asking what you all see. Thanks.
hts45241: ...
Notably, today's move lower is being led by the stocks that have shown the greatest momentum over the past week, namely the lower quality #financials. We've highlighted the strong recent rallies/squeezes in low-quality financial stocks such as $AIG, ...
CallaLilly: $ETFC - Sold half at 1.87 ... trying to be prudent. Holding all of $CIT in my skater-boy's account ... I think if it stays around, it goes up in time, more than a little bit. WAVE - someone mentioned it earlier - congratulations, that is such a nice move.
CallaLilly: $ETFC - me: I'm in, and in on sweet $CIT, the poor man's $AIG, lol. I'm in because of the level of heat, the conversion and the #options story (someone mentioned the extreme action in #options, I can't read #options). Someone called these little events in cheap stocks "degenerate gambles." Love the name ... Viva Las Vegas (is anyone coming in Friday afternoon early, like me)
CallaLilly: @dennis - could I pretend to be lulabelle, lol? RTK. In down low and sold up high ... success. Waited until there was a new high after the secondary, all good. In at 2.29 and flinching (I strongly believe this is a stock, as someone way sweet and smart said - southern - someday when this is a 30. stock, we'll remember when we could have been in under 3.00. OK. I did add at 1.91 because I forgot to make my add order at 1.87 GTC. What in the world should have been done. (doing this without a stop while it finds a base and maybe, please, a buy-out) I think this is one like $CIT ... too cheap really to buy #options and just consider it an option, in this case maybe a leap. after all the discipline I've used, I'm just mortified at this amateurish entry ...
dunsek: It would be interesting to know how much that advance decline volume picture changes if you strike out the volume of $C, FNM and FRE. I've been reading that those 3 have become upwards of 40% of the NYSE volume. Add in the up volume on $CIT as well, and then couple that with the fact that only 16 stocks in the S+P 500 made a new high on Friday and the picture doesn't look so strong.
dennis: $CHU news- China Unicom's first half profit down 42.1 percent but its still a premarket gainer Premarket gainers: $SVA +19%. $OVTI +15%. $ARUN +14%. $CIT +12%. JCG +8%. $AIG +8%. $TIF +7%. $MRVL +7%. ABK +7%. $MBI +5%. PMI +5%. $ZQK +5%. $DELL +5%. $CHU +4%. $C +4%.
CallaLilly: Good morning, clicking for emails. Junk longs are rocking, $CIT is the cheapest.
dennis: FRE might be speculative like $AIG and now CIT. Looks at what has happened to $CIT in two days after a couple of scary days earlier this week. Its gone from 1.21 to 1.76. 200 day $MA looms sight overhead.
CallaLilly: $RTK - Happier, yes. Not as happy as I would have been selling HGSI at 24yesterday. Lessons, lessons, lessons. I am a better person for being humbled and am grateful, well not exactly .... @Dan did a post a bit ago on $CIT, that it was a lottery ticket and to consider it that as well as being as cheap as #options. (yes, of course, I bought it for my son's account) Just thinking that the companies that skipped away from bankruptcy (F, $AXL, $AIG etc etc) that once were lottery tickets are now making their owners happy.
CallaLilly: $OGXI - nicely up 1.90 today with that very nice 60. target. Just saying ... $CIT - up a nice thirtycents today.
CallaLilly: $CIT - I know some of us have been in and out and @Dan even did a piece on it for Real Money. What needs to happen to get it to do one of those crazy good turnarounds? Thanks .... love the little lotto tickets and getting harder to find any.
dennism: ...
I've taken the same trade now on CIT. I've placed my covered calls and placed some of the puts, still waiting for a few extra pennies to write the others. My Enron case would be if the stock ran to 0 but after my premiums my cost will be about $1.18 ...
Erin: @Dennis, I just looked at your $CIT trade. It might be too risky for my tastes# .I'll have to think about this one. But the interesting thing is that if the stock can hang in the $1 to $2 range for a few months, you might be able to get your cost basis to zero! I'll keep an eye on this. Thanks for the trade# .@Erin
dennism: $CIT my risk play is CIT. After todays news that they have submitted a plan to the Fed the stock popped 17%. I'm banking that bankrupcy is not going to happen. Huge moves in OBV - @Dennis
CallaLilly: $AXL - American Axle makes interest payment, continues negotiations, DJ reports. these "degenerate gambles" $CIT may slip a little on Fed order to "shore up finances."
dmooney9: $CIT for those who got burned in last two days the stock on 15 minute chart is in the green, 13 crossed 34 with confirmation
CallaLilly: Good morning - $CIT Group (CIT) delayed filing its quarterly 10-Q report with the SEC. The company said it sees filing the report by Aug. 17. Hmmm. Hard to think this early, and read properly. Reuters has an article this morning that $CIT may again face bankruptcy. The stock price will be down and volatile today, I think. Nice note on $DF than the recent selling was an overreaction, buy on weakness, target 26. (I like food ...)
CallaLilly: $CIT - I can't resist one more time. Pure spec, pure gamble. I have an order for 1.16. Does anyone else have any thoughts on this? I just (a) want them to survive and (b) think a little gamble to pay for Las Vegas is appropriate.
cmac: re $CIT Calla, spec plays can be fun. But, you still need to trade smart. Make sure you have an exit plan, and profit target. Just because its a small $ stock doesn't mean you can't trade without a plan. %age losses add up quicker on these, even though on an absolute basis what's losing a penny. I don't like $CIT personally, as they are delaying #financials, which I've never seen workout very well. This means mgmt has no clue how the business is doing imho.
CallaLilly: $CIT - thanks @cmac. The little specs have been rewarding and there's now six days to the new #financials to exit. It's a tight leash, but for now a not-so-hard twenty percent up quickly and unless it declares bankruptcy, not so much down.
Texan: $CIT They discontinued paying their Preferred Stock Dividends. But their bond holders aren't pushing for bankruptcy. (I'm sure you already know that.) Good luck with the trade. Hope it works out for you.
rmacgurn: $CIT right behind you Calla today, at 1.17 with plan to exit at 1;45 unless it can go strong past there...also back into GNBT which suffered little during the big push down, still holding your BFRM? finally out of the basement. stoped out of 4 others today, including $MEA, $MGM and C. rick
CallaLilly: $CIT - grrrr, I missed my 1.16 entry but have an order for it. In $AXL, holding BFRM and $EBS and little NEPH. Sold $MEA in the aftermarket yesterday and bought some today (I think it's strong).
CallaLilly: $AIG - just to make sure this is seen ... $AIG price target lowered to $10 from $20 at Bernstein. I'm guessing that this will take $CIT to a standstill.
rmacgurn: CIT-BFRM-TIVO-AMZN goodmorning all. why no earnings on $CIT seems to be holding to last friday close, but where is the report? anyone else take my advice on BFRM? moving up nicely again today, where do you see resistance? looking for better entries on $AMZN and $TIVO at 50dema...maybe this week? thx rick
CallaLilly: BFRM - I'm in. $CIT - I'm out and not sure. $EBS is moving nicely towards 16. I think I'm unsure and neurotic today ... nothing is indicating a direction and I don't like buying on whims.
rmacgurn: $CIT anyone figure out what happened to $CIT earnings which were to be released today before open? took them off the briefing.com screen too...thought it might be a good one day up/dn play based on their report.... thx
check: $CIT 12-Aug-09 Earnings Next earnings release: Aug 12 before market, unconfirmed. First Call Research estimate: -1.83
rmacgurn: $CHU - yeah i am still long a full position, thinking of adding more, but then i remember its Friday so i would rather go work out and then get a massage...i an think about this again on monday, my FSIN, $RMD, $CIT and BFRM are all working well today..
KwikiBoy: $CIT suspended #dividend on preferred shares to preserve capital. This does NOT include CITPrZ. http://ir.cit.com/phoenix.zhtml?c=99314&p=irol-newsArticle&ID=1318672&highlight= Just following up as I had mentioned the high #dividend several days back.
Visit the Trading Forum to join in the discussion.
| | |
| --- | --- |
| Stock Price | $USD 30.02 |
| Change | 7.68% |
| Volume | 4,044,440 |
CIT Group Inc. provides commercial financing and leasing products and other services to small and middle market businesses across a variety of industries.
Request Video of CIT
Already a member?
Sign in here.
Earnings
January 26th, 2021 - 2020 Q4 Earnings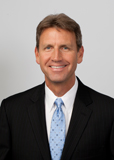 Dan Fitzpatrick
Stock Market Mentor gives you EVERYTHING you need to succeed in the market; all in one place. How easy is that? Dan Fitzpatrick and his elite community of traders share trading ideas, strategies and much more. Dan Fitzpatrick--a world class Technical Analyst, trading coach and regular CNBC contributor--gives you access to all of this with a 30 day trial membership for just $7.77. Get started TODAY and start trading better TOMORROW with the following premium content:
Nightly video Strategy Sessions with a game plan for tomorrow
Got a stock you want Dan to look at? Just ask.
Patent pending video alerts instantly delivered to you when one of Dan's trading signals is triggered. This is not your typical price alert. This is a short video explaining the action you need to take to make money. No more "Woulda, coulda, shoulda"
Access to over 74,800 stock analysis videos
Access an ever expanding library (74,800) of educational videos that will save you time and make you money
Join a team of friends and traders that have one thing in common; a burning desire to succeed.

Become a Member Today!
Gain immediate access to all our exclusive articles, features, how-to's, discussion group and much more...
Satisfaction Guaranteed!
Your Stock Market Mentor membership comes with a 30 day, no questions asked, 100% money back guarantee!