Cloudera Inc. (NYSE:CLDR)
Bands Volume 200 SMA 50 SMA 20 SMA Videos Alerts Articles Events

antfarm: $CLDR Continues its walk up the UBB after earnings. Long a small position and looking to add.
GOOSE: TRADES: $CLDR BTO STOCK @9.14 An add. $OSTK BTO STOCK @22.12, 22.68 to cover some calls. $STNE STO 9/20/19 32.0 CALLS @.70 Covered
GOOSE: #Having a hectic morning personally and stock wise, so I'm tardy, ;>), in posting. $OSTK BTO STOCK @20.71 & 21.14 $OSTK STO 9/13/19 21.0 CALLS @.90 & .60 $OSTK STO 9/13/19 21.5 CALLS @.55 $OSTK STO 9/20/19 21.5 CALLS @ 1.02 $OSTK STO 9/20/19 22.0 CALLS @.90 $GOOS BTO STOCK @41.23 & 41.36 $CLDR BTO STOCK @9.13 $GME BTC 9/13/19 got out + or - a dime. Earnings tonight.
Sher: $RAD - This thing's been on a tear, lately - Up another 10.5%, today - New CEO, mid-Aug. - Multiple failed turn-around attempts, in the past so, hopefully, he'll break that long-standing trend - Picked up a few Oct. $9.00 calls, to which I'll be adding... $SNAP - Nice snap-back from day's $14.57 low, despite pretty muted vol. - Rooting for completion of a "hammer" candlestick print before day's end - Long Oct. calls. $FLR - BTO several Sept. $20 calls, at yesterday's close, which are currently up 51% - Recently upgraded to a "Buy" with a $25 PT (currently @ $21.71) - Nice increase in money flow and stock has recaptured VWAP. $CLDR - Took nice gains in Oct. $7.50 calls, this morning - Have been in and out of this one several times - Just got back in, on intraday PB, with Jan. $10 calls.
champ: @Sher $RAD $SNAP $FLR $CLDR --- Great post....$RAD, just about all Bounce-Candidates are working, new CEO. Just about a double in 9-trading days.
DavidM: After hours trade does not necessarily mean much, but $CLDR is up over 9% after earnings announcement, smaller loss than expected and a good pop in revenues.
champ: @DavidM $CLDR ...But positive news does, nice post.
Sher: $CLDR - Replaced below with Jan. $7.50 calls on intraday PB. $CLDR - STC entire Sept. $7.50 call position, earlier - Out @ $.95/share, HOD for the moment - Bid/ask currently $.65/$.75...
GOOSE: $CLDR Reports after market!!!!
GOOSE: TRADES: $YETI STO 9/13/19 28.5 PUT @1.25 Over 20% for a week and a half hold, IF it's over 28.50 of course. ;>) $STNE BTO STOCK @32.46, To cover some OTM CALLS. $PLAN STO 9/20/19 55.0 CALLS @1.50, Over 20% in less than 3 weeks $CLDR STC STOCK @7.27 Reports after market.
CraigReynolds: @GOOSE $YETI $STNE $PLAN $CLDR Pete Najarian just pushed your $YETI higher. Focused on Nov 35 calls -- 11,000 contacts traded. Looks like you are ringing the cash register pal.
lostsheep: @CraigReynolds $YETI $STNE $PLAN $CLDR $YETI back to the 20 day and vwap after the half time pump curious to see how it behaves here or at the 8ema at 27.6 holding so far
GOOSE: A TRADE: Speculative I THINK mentioned by @gwenzee recently, unusual Bullish Call activity. Riding the 20 Day MA, above the 50 day. $CLDR BTO STOCK @7.08 1/2 Position.
shoredriver: @GOOSE $CLDR ...earnings9/4 after....
GOOSE: @shoredriver $CLDR Yah, thank you, it's checked on my calendar, though I wasn't thinking about earnings when I did the trade. Thank you again for the wake up call. Hey, have a great Holiday Weekend.
Sher: $CLDR options update (per Schwab): September weekly $7 straddle priced for a move of 14% into the expected release of quarterly results - Projections are for a 65% increase in revenues, but an earnings decrease of 21%, YOY...

Comparing to post below ...
Sher: $CLDR - Notable Call Activity: Some unusual call activity (~50:1 over puts) is coming up on the radar on Cloudera Inc. (CLDR + $0.02 to $8.85) which is primarily being driven by activity on the September 20th 7.50 call. Volume on this contract is 9,966 (vs. open interest of 13,376) which mostly consisted of various-sized blocks that were being bought at various times for between $0.48 and $0.50 each. Today's volume at this strike is now at 16,231 – I've been long these calls and just added several contracts at $.40/share – Earnings are 9-4-19, A/C - Carl Icahn recently increased his active stake from 12.6% to 16.48%...
kt4000: added $LABU selectively over the past few days - just got back and saw the bump - all good. Just Holding small positions in $MA, $CLDR, $BURL, $AAPL, $TWLO, $ULTA, $ZS
Sher: $CLDR - Carl Ichan increased active stake to 18.36% (prior 16.48%) - Long, though unhappily so, at the moment...
kt4000: @Sher $CLDR Long Jan Calls - + the stock.....
Sher: @kt4000 $CLDR - Not loving today's bearish engulfing candlestick - You were smart to go out to Jan. - I opted for Sept.
kt4000: @Sher $CLDR I too was hoping there would be progress on it or inflation on the stock price by Sept.
kt4000: added small tracking position in $ZS - Also a Bull Put on $ZS, added $CLDR stock to the longer term accounts also. Trying to stay away from $AMZN
DavidM: Not sure why I do not see the chat option in the webinar. I hoped to ask Dan to look at $CLDR
brice: @DavidM $CLDR It is in the GoTo Webinar panel. Lower half - Question field.
KenB0707: @DavidM $CLDR I sent your question out to him-may or may not get to it
DavidM: @KenB0707 $CLDR thank you
DAN: @DavidM $CLDR Sorry. Didn't have time to get to all questions. Only positive thing I could say about the stock is that it's already come down quite a bit. It has been creamed, and they are losing money. Right now the top of the channel is 6 bucks. So you're looking at 22 cents of headroom. Not my kind of trade. Too much resistance, David. Does this help?
baronp0329: @CraigReynolds $GME $PVTL $CCXI $PVTI Craig, you may want to look at $CLDR also. Way below 3BB. Started a position at 5.12 and will hold overnight. Stop set at 4.97.
CraigReynolds: @baronp0329 $GME $PVTL $CCXI $PVTI $CLDR $CLDR -- Have on list for tomorrow. Down $.73 from 3BB, almost to 4BB. May buy a little going into tomorrow.
Brian_M: Took the 1st 1/3 of a position on $CLDR at $15.06. It is back to the breakout area and has held $15ish the last few days. Putting a stop at $14.65
kus123: $HDP $CLDR Cloudera and Hortonworks announce $5.2 billion merger
kt4000: glad we are recovering - adding two starter positions - $NEPT, $CLDR tracking both for a few days.....
MBWS2018: @kt4000 $NEPT $CLDR Am I seeing a Cup and Handle w/ this chart?
MBWS2018: @kt4000 $NEPT $CLDR Sorry with NEPT chart
kt4000: @MBWS2018 $NEPT $CLDR Yes
phgruver: @MBWS2018 $NEPT $CLDR According to Wm. O'Neil, it's not a valid handle until it goes above the previous high, in this case, $4.75. Then, the buy point is 10 cents higher, or $4.85. Before that, the chances of failure are too high.
MBWS2018: @phgruver $NEPT $CLDR Thanks for the follow up.. always appreciated.
eacain: @Dan I bought $CLDR into the close yesterday with the intentions of a snapback trade in the near-term. It opened up today, and so far it's up over 3%. Should I move my stop-loss up to yesterday's intraday low (13.20) or below where it opened up today (13.54)?
DAN: @eacain $CLDR Hi eacain. I would just keep the stop below yesterday's low. If you bought the closing price, then placing a stop just below the intraday low gives you a super low risk of loss. I don't have an opinion about how much upside there is in the stock. But I wouldn't put a stop based on today's price. That's way too tight. Hope that helps.
eacain: @DAN $CLDR thanks Dan, helps a lot!
eacain: @all would appreciate any help/insight. I bought $CLDR yesterday near close for a quick trade expecting an oversold bounce today. Am up over 5% in one day and contemplating if I should sell out completely and net the 5%, sell 1/2 of position, or just move my stop-loss up to below today's low? Any thoughts/comments/past experiences would help out greatly - thanks!
eacain: anyone else considering $CLDR down here at a (seemingly) potential double-bottom after big earnings drop?
traderbren: $CLDR - up in AH due to ER.
cmac: $CLDR watching for Dan's IPO strategy....flirting with new high territory
Bridget: @cmac $CLDR I would not recommend holding the stock through its first earnings report. On 6/8 after market close.
cmac: @Bridget $CLDR missed that...ty
Visit the Trading Forum to join in the discussion.
| | |
| --- | --- |
| Stock Price | $USD 11.56 |
| Change | 0.00% |
| Volume | 3,192,840 |
Cloudera Inc sells subscriptions and services for its data management, machine learning and advanced analytics platform. This platform delivers capabilities for data management, machine learning and advanced analytics.
Request Video of CLDR
Already a member?
Sign in here.
Earnings
March 11th, 2020 - 2020 Q4 Earnings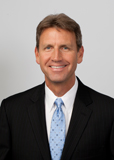 Dan Fitzpatrick
Stock Market Mentor gives you EVERYTHING you need to succeed in the market; all in one place. How easy is that? Dan Fitzpatrick and his elite community of traders share trading ideas, strategies and much more. Dan Fitzpatrick--a world class Technical Analyst, trading coach and regular CNBC contributor--gives you access to all of this with a 14 day FREE membership. Get started TODAY and start trading better TOMORROW with the following premium content:
Nightly video Strategy Sessions with a game plan for tomorrow
Got a stock you want Dan to look at? Just ask.
Patent pending video alerts instantly delivered to you when one of Dan's trading signals is triggered. This is not your typical price alert. This is a short video explaining the action you need to take to make money. No more "Woulda, coulda, shoulda"
Access to over 67,400 stock analysis videos
Access an ever expanding library (67,400) of educational videos that will save you time and make you money
Join a team of friends and traders that have one thing in common; a burning desire to succeed.

Become a Member Today!
Gain immediate access to all our exclusive articles, features, how-to's, discussion group and much more...
Satisfaction Guaranteed!
Your Stock Market Mentor membership comes with a 14 day, no questions asked, 100% money back guarantee!