Clean Energy Fuels Corp. (NASDAQ:CLNE)
Bands Volume 200 SMA 50 SMA 20 SMA Videos Alerts Articles Events

1993dean: $CLNE Amazon has warrants clean energy huge volume
AdrenalineTrade: $CLNE anyone have any thoughts?
scottto_2: #InsideBarList - My OCD kicked in hard on this one - Thanks Sir @Aragorn - $AAL $AAOI $AAPL $ABC $ABT $ABUS $ACAD $ADI $ADS $AEM $AES $AFL $AGCO $AGIO $AIG $AKAM $AKTX $ALE $ALGT $AMCX $AMN $AMP $AMT $AMZN $AN $ANET $ANGI $ANTM $AON $APA $APD $APRN $ ...
Wykeman: $CLNE vol spike
lostsheep: @Wykeman $CLNE daily reversal above 10.98
lostsheep: $CLNE if this infrastructure bill has ev charging build out in it this could be a benefactor and apes love it too
dagdog: $CLNE Large volume here
dagdog: $CLNE Like the way this is setting up for a potential end of day trade...call me crazy
dagdog: $CLNE Nice afternoon move. 8ma holding a support. (Trade)
Sher: $CLNE - Picked up a few June $11 calls, yesterday... Wishing I'd grabbed gains at the opening print!
Carpe_Diem: $CLNE - closing strong
DAN: Good morning. Futures are up just a bit this morning. I've got just a few stocks to note this morning.

Tesla ($TSLA) is up this morning, and it's all making sense now. On May 19th, Tesla reported that its April sales in China were down by quite a ...
lostsheep: @DAN $TSLA $GME $BNGO $AMC $BB $CLOV $WKHS $CLNE $CLOV I advocated buying it yesterday
DAN: @lostsheep $TSLA $GME $BNGO $AMC $BB $CLOV $WKHS $CLNE Ha! Well you are our designated Superstar today, lostsheep!!! Awesome job -- I missed it, but I'll bet others did not. Great call. :-)
lostsheep: @DAN $TSLA $GME $BNGO $AMC $BB $CLOV $WKHS $CLNE Attributed to the blind squirrel theory
DAN: @lostsheep $TSLA $GME $BNGO $AMC $BB $CLOV $WKHS $CLNE I am that squirrel beside you. ;-)
Margi1983: $CLNE This name also bounced at the 50 ma of 11.6, but will it hold
champ: $CLNE....working nicely
JohnGalt: Good day to harvest gains. Still long $CLNE $UCTT $NAIL $NOVA
Sher: Market feels a bit frothy, to me, so happily harvesting great gains on several sizeable call positions: $BLDP, $CLNE, $HPQ, $MGM and $WRPT, to name a few...
Sher: $CLNE (Provider of natural gas for vehicle fleets) - Also up 14% AH on Amazon news - Back in with long calls, mid-week...
loser: @Sher $CLNE I was looking at both of these recently. My timing leaves a lot to be desired. I might just buy 10 shares of $CLNE and $WPRT just to have it on my radar screen, and add when the initial euphoria from this news event settles down.
Corinne: @DAN $TDOC I'm going to attend the live session but I had my list of stocks that I had added to my watch after the close y'day for potential scalp today, wonder if any look decent to you for a the type of trading you do on these morning sessions. I'm still working on my process for building quick watchlist for scalping opportunities $UPWK $CLNE $LAZR $OMI $CRSR $SPCE
Sher: Shuffling the deck some... Aggressively taking profits on a slew of long call positions expiring tomorrow:$ARKK, $EWZ, $GNOG, $GCI, $GT, $RADA, $RIOT, $SOLO. Position adds: $CLNE, $ICLN, $NNDM, $XNET New call positions: $AAL, $CARS, $CGC, $CLF, $MTDR, $WPRT
veghead: $CLNE moving again on nice volume on 10 minute chart
CdrJake: It was yesterday that was the great day....Got my first SARS CoV-2 vaccine, everyone so excited that its here. Nurse who gave it to me said she gives around 80 a day. Government-funded capitalism at its best. Thank you , Pfizer. $CLNE Still going bonkers, premarket indicates vertical open $BEEM, $BEEMW Still going bonkers, taking a little bit off the table if it moves below open. My 3rd biggest gainer ever. $NNDM gonna take a breather after a secondary announcement. $EDIT strong pre-market $QCOM same $WPRT same $SKLZ same
martyrb3: $CLNE Up another 10% this morning!
dmurphy68: $CLNE Stopped out for what I thought was a pretty decent gain only to watch it go another 20% after that. Monster move.
debeers: $AAPL/$CLNE/$CRWD/$ENPH/$FEYE/$RCII/$SHOP/$SQ/VLDR- Here's the statement of $CLNE-FYI Clean Energy Fuels issues statement following passage of alternative fuel tax credit by Congress 2:36 PM ET, 12/22/2020 - Briefing.com Clean Energy Fuels applauds the passage by the US Congress of an alternative fuel tax credit which will continue to support the expansion of renewable natural gas (RNG). President Trump is expected to soon sign the legislation, which extends the credit through 2021 and applies to RNG in compressed natural gas or liquefied natural gas applications.The legislation includes the Alternative Fuels Tax Credit, which extends the $0.50 per gallon fuel credit/payment for the use of RNG as a transportation fuel, and the Alternative Fuel Vehicle Refueling Property Credit, which extends the 30 percent/$30,000 investment tax credit for alternative vehicle refueling property. LONGS ALL
tommymac: @debeers $AAPL $CLNE $CRWD $ENPH $FEYE $RCII $SHOP $SQ $CLNE $WPRT long and adding.
Bs7518: @debeers $AAPL $CLNE $CRWD $ENPH $FEYE $RCII $SHOP $SQ Welcome back missed your post
dmurphy68: $CLNE Friday's breakout still holding.
Herb: $CLNE (2.91 +31.23%): Spiked to its highest levels in about two years on above 50x average volume. Co this morning announced that it will partner with Chevron ($CVX) on Adopt-a-Port, an initiative that seeks to provide truck operators in Los Angeles and Long Beach ports with cleaner, carbon-negative renewable natural gas to reduce emissions; Chevron will provide funding and supply renewable natural gas to co's stations; co will manage the program, including offering fueling services for qualified truck operators. I wonder what carbon-negative renewable NG is. . . . .
CdrJake: @Herb $CLNE $CVX Carbon-negative renewable natural gas is gas from trash and organic waste that would normally just leach carbon in the form of methane, into the atmosphere... so by collecting it, it is considered carbon-negative.
Herb: @CdrJake $CLNE $CVX Thanks Jake.
woodman: #Refiners - Here are some grabbing my attention: $PBF $VLO $HFC $DK $CLNE $CVRR $BPT $INT $PSX. And these are nice but would have to chase: $MPC $ANDV. I like $CVI too but it's topping today.
rj7150: @woodman $WPRT Yikes - Reminds me of zombies from Thriller. Next thing you know $CLNE will crawl out of the grave!!!
stevef214: @woodman $CHK $CLNE I think the same for this one. I also have a position in $CHK. Both are actually NG plays, but $CLNE has less debt/equity and I think has more potential to be profitable in 2017-2018.
stevef214: $CLNE B.O. I have a bid in to add to my position
stevef214: $CLNE $GME CLNE still moving up, now parabolic. GME PB to 200DMA and bounce should run into ER 8/25. I actually don't know what to do with $CLNE, its moving too fast to keep going but I think it still has a way to go. @DAN maybe you can talk about these two in the SS.
DAN: @stevef214 $CLNE $GME on CLNE, try using a 15-minute chart. You'll see the stock typically resting until the 20-period moving average (the middle Bollinger Band) catches up with the stock. Once that changes, it's time to go.
stevef214: @DAN $CLNE $GME Thanks Dan
stevef214: $CLNE Moving up nicely as posted last week they are finally profitable and have reduced operating costs and debt. They are due to open more NG stations and NG tractor trailer truck fleets are increase. It is extended here but I think their long term prospects are very good.
stevef214: $CLNE ER last night. Beat by $.17 and revenue grew 24%. I have not read the call yet but they are starting to be profitable and that should keep growing. This one could have a nice move off of this ER. I have had a position for a long time which is currently at a loss (before SMM days and setting stops) but will probably add since the chart looks to be at a low risk entry point.
Paddleboard: ...
$AAPL $ABUS $ACAD $ADRO $ADXS $AEGR $AEM $AIG $ALE $AMBA $APC $APOL $ASH $AU $BDSI $BG $BHI $BHL $BIN $BITI $BMY $BRCD $BYD $CASY $CAT $CBRL $CL $CLF $CLNE $CMI $CNP $CNQ $COG $COP $CORE $CRM $CRUS $CSCO $DANG $DDD $DJ-30 $DLTR $DO $DPLO $EBIX $EBS ...
prockow: $CLNE - added yesterday , today looks like it was a good move
prockow: $CLNE- mentioned yesterday to add on pullbacks and it is up 20% today. Looking at 10.00 stock here.
prockow: $CLNE- had a good day yesterday and i believe it is worth adding to if you have a longer term position
Bridget: $CLNE is riding up the 50MA really nicely. This is an oil/energy play and one of the best performers in the sector.
prockow: $SNTA $CLNE - both working well on additions a few days ago
tejas7: $CLNE is going up parabolic, Intraday
Jadee: $CLNE watching may move up more
prockow: $CLNE- added today
msb: $CLNE - bouncing off the 50 day sma, but hasn't regained the 8 day ema yet.
prockow: $CLNE- I like gathering more in the low 7.20 range as I believe this will be up near 10.00 in the next year.
stairm01: $CLNE At a good buy point. Of course, I thought that on May 21 when I wasn't the first out of the fox hole. Bounced off of the 50 dma yesterday. Stop just below $7.20.
tejas7: $CLNE lost all heights it gained.
Bridget: $SSYS - bit up day, seems to have found a bottom. buy here with a stop at 33.95 or I'm looking at possibly selling a put. $TTPH - nice pop yesterday and a nice pullback today giving you a good entry Oil also having a good day, Looking at $UWTI, $CLNE, and $HES.
prockow: $CLNE- Adding on pullback today , longer term hold for me.
janner0814: From @ginny: Early premarket gappers: Gapping up: $CALI 38.8%, $WIN 12%, $SSRI 11.1%, $VALE 3.5%, $GRPN 3.2%, $SDRL 2.6%, $RIO 2.4%, $CBK 2.4%, $SFUN 2%, $MNST 1.7%, $VOD 1.3%, $GSK 1.1%, $NGG 1%, $BP 0.9%, $CSCO 0.9%, $SYT 0.8% Gapping down: $LACO -49.5%, $FXCM -12.6%, $NBG -9.5%, $FTR -7.7%, $GFI -4.9%, $CHK -4.6%, $TNK -4.3%, $CRM -3%, $MGIC -1.9%, $STO -1.8%, $UN -1.6%, $SAN -1.4%, $QGEN -1.4%, $ERIC -1.1%, $TOT -1.1%, $BBRY -1.1% Notable earnings after Monday's close $AMBC, $APEI, $ARCW, $ARNA, $ASEI, $ATHX, $BDE, $CALL, $CHMI, $CLNE, $CYTX, $DEPO, $DRYS, $DTSI, $EAC, $ELON, $FF, $FMC, $FMI, $FTEK, $FXEN, $GBDC, $GTY, $HALO, $HI, $IPAR, $IPXL, $JUNO, $LPSN, $MBI, $MCC, $MDR, $MNTX, $MODN, $MR, $MTZ, $MVNR, $OME, $OMER, $ONTY, $OPK, $ORIG, $PAAS, $PEIX, $PINC, $PVA, $RAX, $REN, $SCLN, $SF, $SFXE, $TCRD, $TEP, $TRQ, $TTEC, $UNXL, $VRTU, $XON, $YY, $ZGNX thanks ginny!
prockow: $CLNE- I am back in on a starter position after claiming some nice gains last week. I see this as a 10 dollar stock soon
Bridget: @prockow earnings are set for today after close. $CLNE.
tjv821: $CLNE time to jump off the train?
Bridget: @tjv821 I sold my $CLNE shares last week when it went parabolic. Will be looking to get back in after a bit of consolidation.
Persistant1: I am a newbie..but I am in $OAS, $BAS and looking at $GNW and $OCN it looks like they just broke out with lots of volume. Waiting for $CLNE to pull back and maybe enter.
mradams0621: $CLNE wow look at that old Boone Pickens run!
TRICIA: $CLDX, $CLNE, $CLVS, $CEMP ... bought or added this morning ... I can C clearly now .. love these mornings ..
hunter2: @traderbren #Boone $CLNE - Ref Boone: wish I had seen the pop from a volatility squeeze in Boone's company $CLNE . What a rocket.
traderbren: @hunter2 $CLNE ...me too. I missed that move.
Bridget: All my energy stocks are doing well as the market is dropping. It is more obvious that money is moving out of winners (biotech) into prior losers (energy and oil). $UWTI $CLNE $ECA $NJR $HAL $JASO
Bridget: @tnt I also like $CLNE in the energy sector. Dan has covered it and this cheap stock is performing great.
Bridget: $CLNE pulling back to $7, finally giving a decent entry.
GreenGhost: @Bridget $CLNE stock has doubled in a few months wicked overextended still ; wouldn't touch it from long side until successful retest of breakout of resistance which IMO is highly likely that's all the way down to 6.84 ( the 200DMA) ; second many technicals are very extended and rolling over here ; could be long way down especially if oil can't hold it's recent gains; that heading back down too. I'm looking at poss short on break and continuation down through 200DMA.
DrChucky: $CLNE looks to be breaking out of the penalty box. I believe @DAN covered this recently. no position. looking for a possible entry, seems to be testing resistance at 7.30 to 7.50, looking at the weekly chart. using patience here.
Bridget: $CLNE Dan mentioned this stock in this Strategy Session as being a leader in the gas/oil sector. If you are bullish on oil I recommend looking into this stock for strong moves upside.
prockow: $CLNE- started a position a few days ago and looking to add , this will be a nice stock to watch this year
tejas7: $CLNE @Dan mentioned this before going on week-long leave. I pulled trigger at 5.24. If it gives back a dime or two, I will double the position.
captron: @tejas7 $CLNE- Looks like it is making a nice cup. Will be waiting on the handle to enter.
tejas7: Bought some $CLNE and $PDCE at the close. Dan covered it yesterday.
rj7150: @hwyflier $WPRT Maybe if it is just a quick day or swing trade. This company has been around for 19 years. It has negative operating cash flow equal to 25% of the market cap. Other than fleet vehicles that come home every night and have a short range, this will be a hard sell. Boone Pickens $CLNE may get a bunch of big rigs on natural gas, but it limits the trucks range. Much like propane. I had a propane vehicle 20 years ago. It as a pain in the a__. Very limited refill locations and not allowed in parkades. Good luck and trade safe.
hackerman1: $CLNE-could use some help on this one. Bought on 8/12. Truly believe in the long term story and want to add. 5min chart looks like a cup and handle if their is such a thing as a cup and handle on a 5 min chart? Want to add around 9.88 looking for a move above 10. Thanks for any input
zozo: $CLNE Just hold ,I'm not adding,I've trailing stops at 9.65 Until any movement (up or down) ,sit and wait,oil sector is not working
hackerman1: $CLNE- my trading leaves much to be desired so its tough to post when I take a position. But bought this yesterday for a longer term hold. 9.1stuck 2X. deliveries were up 23 percent and opened 27 fueling stations. Also revs were up and spending down. This is the research of a want to be investor/trader so take it with a grain of salt. I do believe this is in the early stages of growth. IMHO
clefferts: $CLNE - Is this a buyable bounce? Seems like a well defined risk.
woodman: ...
$CLNE - coiling at the 50/200 day after a break through the 200 day and pullback to nearby 50 day.
$EPB - another break thru the 200 and pullback to test.
$PER - coiling between the 50 day and 200 day. Perhaps basing and ready to move higher out of ...
dmgrevas: $CLNE - Bouncing off the 8 Day
clefferts: $CLNE - Watching to see where it closes today, Dan said if it goes above 11.21, it should break-out.
grcjr: $CLNE gapped up. Sitting outside the 2SD upper BB, near the 3 std dev upper BB. Morgan Stanley initiated with overweight.
grcjr: $CLNE with all the gas news is CLNE just going to suffer? Been consolidating since February. Looks constructive but could continue to churn.
SierraJW: @grcjr $CLNE daily chart looks like some big player (or group) is playing the stock. 3 quarters of increasing losses does not look good to me. If the sector is recovering (I did not look), but $CLNE isn't, perhaps you need to look elsewhere if you are long, IMHO.
Tim S: EARNINGS AFTER MARKET CLOSE: $AHT, $AIRM, $AL, $ALIM, $AMRN, $APEI, $ARNA, $ATLS, $AVD, $BAGL, $BCEI, $BID, $BIO, $CEMP, $CHUY, $CLNE, $CRM, $DCO, $DECK, $ELGX, $EPR, $EVC, $GPS, $HALO, $HTGC, $KBR, $KOG, LINE, $MDVN, $MELI, $MENT, $MNST, $MTZ, $NGD, $NMBL, $NOG, $OLED, $OVTI, $PKT, $PODD, $REGI, $ROST, $SD, $SFM, $SLXP, $SPLK, $SPNC, $SQNM, $SWN, $TESO, $TUMI, $UHS, WES, $WG, $WTR, $XTEX, YOKU
mradams0621: Nat Gas- nice plug from POTUS but deeds never seem to align with words so I won't rush out to repurchase $CLNE, $WPRT, etc. just yet.
Tr8dr: $CLNE Info -- http://investors.cleanenergyfuels.com/releasedetail.cfm?ReleaseID=806848
Tim S: Notable earnings after Thursday's close $ADES, $ADUS, $AIRM, $AL, $ALJ, $ANAC, $ARAY, $AREX, $ARNA, $ATLS, $ATW, $AUQ, $AVG, $BCEI, $BEBE, $BIO, $BNNY, $BPZ, $CFN, $CLNE, $CUBE, $DAR, $DIS, $DMD, $EAC,EBS, $ECPG, $ELON, $ENOC, $EZPW, $FEYE, $FF, $FUEL, $FXEN, $GERN, $GRPN, $GXP, $HTGC, $IL, $KRO, $KTOS, $LCI, $LFVN, $MCP, $MDRX, $MITK, $MNST, $MNTX, $MSCC, $NES,NFG, $NKTR, $NOG, $NVDA, $OCLR, $OLED, $PCLN, $PEGA, $PODD, $RNDY, $SF, $SGMS, $SLXP, $SNTS, $SQNM, $SWIR, $TSRO, $TUMI, $UBNT, $UNXL, $VVC, $WIFI, $WR, $WTR, $XNPT,XTEX, YRCW
ccrown4: $CLNE - real bad drop along with GTLS. Glad I'm out of CLNE
racebane: $CLNE - some help from the many more experienced than I.....is this a short #squeeze setting up for CLNE? I see 23%+ of the float is short. The stock is up 5%+ today on the news that an important announcement will be delayed to Thursday. Should I take this gain or play it out hoping to #squeeze more out of the shorts? Thanks.
ccrown4: $CLNE $WPRT - These companies have only hit 1% of the market. With other countries further ahead than us especially China, I think both of these are at a good buy point fundamentally. That said I temper my support with news on Syria and wait for some resolution with Putin. Have a good weekend.
MissMet: $CLF, $CLNE - I made very poorly executed trades on these during the past year. $CLF was low risk though, and I feel good about it anyway. I think $CLF is an easier trading stock. For $CLNE I made rookie option mistakes, and rookie chart reading mistakes. I know this isn't what you were looking for, but fundamentally, I don't really have anything.
prockow: $CLNE - Im picking up shares below 13.00
mradams0621: NES- @dkall- it is for sure a "goofy little stock" but if you need a speck position in your diversified goals, this is my favorite. But it is a political stock as well, which we are not allowed to discuss in this forum, but you better look at that a ...
Visit the Trading Forum to join in the discussion.
| | |
| --- | --- |
| Stock Price | $8.17 |
| Change | -1.21% |
| Volume | 2,469,700 |
The Company is engaged in the business of selling natural gas fueling solutions to its customers mainly in the United States and Canada.
Request Video of CLNE
Already a member?
Sign in here.
Earnings
November 3rd, 2022 - 2022 Q3 Earnings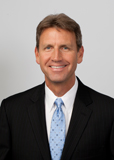 Dan Fitzpatrick
Stock Market Mentor gives you EVERYTHING you need to succeed in the market; all in one place. How easy is that? Dan Fitzpatrick and his elite community of traders share trading ideas, strategies and much more. Dan Fitzpatrick--a world class Technical Analyst, trading coach and regular CNBC contributor--gives you access to all of this with a 30 day trial membership for just $7.77. Get started TODAY and start trading better TOMORROW with the following premium content:
Nightly video Strategy Sessions with a game plan for tomorrow
Got a stock you want Dan to look at? Just ask.
Patent pending video alerts instantly delivered to you when one of Dan's trading signals is triggered. This is not your typical price alert. This is a short video explaining the action you need to take to make money. No more "Woulda, coulda, shoulda"
Access to over 88,500 stock analysis videos
Access an ever expanding library (88,500) of educational videos that will save you time and make you money
Join a team of friends and traders that have one thing in common; a burning desire to succeed.

Become a Member Today!
Gain immediate access to all our exclusive articles, features, how-to's, discussion group and much more...
Satisfaction Guaranteed!
Your Stock Market Mentor membership comes with a 30 day, no questions asked, 100% money back guarantee!