Continental Resources Inc. (NYSE:CLR)
Strategy Session

April 5th, 2018

01:09

Strategy Session

December 26th, 2017

00:25

Stock Watch

December 1st, 2017

00:34

Strategy Session

November 6th, 2017

00:08

Strategy Session

October 26th, 2017

01:20

Strategy Session

May 26th, 2016

00:14

Strategy Session

May 11th, 2016

00:12

Stock Watch

January 29th, 2016

00:38

Strategy Session

January 21st, 2016

00:20

Stock Watch

January 31st, 2015

00:27

Stock Watch

October 31st, 2014

00:23

Strategy Session

August 12th, 2014

00:05

Sector Spotlight

March 28th, 2014

00:40

Sector Spotlight

January 31st, 2014

00:14
Bands Volume 200 SMA 50 SMA 20 SMA Videos Alerts Articles Events

DAN: ...
Mitchell $HCA $LLL $LMT $PFE $TLT $TRIP $YY $ABG $AJG $ARNC $CLR $CNK $DLB $DWDP $ENB $GD $HRS $MTDR $RGA $SAH
06:33 PM 04/14/2019 Daily Chart List

$HCA - closed below the 200-day SMA

$LLL $LMT - continuation after aerospace & defense br ...
Mitchell: ...
$CLR - recent uptrend now taking out the $49 level

$CNK - weekly close above the $42 level

$DLB - watch for a breakout above $66

$DWDP - major resistance at the 200-day SMA and the $40 level

$ENB - watch for a weekly close above $38 (near-term r ...
1winkie: ...
$CLR was started as Overweight and was assigned a $52 price target (versus a $44.23 close) at KeyBanc Capital Markets.

$CCI was downgraded to Neutral from Outperform at Macquarie. Shares closed at $118.44 and have a consensus target price of $118.5 ...
traderbren: $CLR - looks to be squeezing here. Stock above the 50, and edging above the 8ema today, although vol is light. NP as yet.
CraigReynolds: @bRobert Would like your take on $TGI a small Aero/Def 1 million dollar company and $ABT? Another $CLR?
champ: $CXO --- Positive earnings numbers and production but I posted on 7/30, that I took profits.... on that bounce a few days back...NP but watching because this is a sell the news event going on but ....can't really get into Oil producers, when the President is talking to the Saudi's, they are both talking the price of Oil down....they hate the Iranians also. I also sold $PXD $EOG $FANG and $CLR. I'm only still holding $PBR, for now and Oil service names.
champ: $PXD and $CXO ...took profits on the highs this morning but still holding $CLR, for now...they are #not-hedged
champ: $CLR @ $63.50 ---- This big Oil company is one of the few that #does-not have a Oil hedge.....that should have a positive effect on their earnings..on 8/7/after/confirmed.....could have a nice move into earnings....because the price of Oil, ran up last quarter, higher than all the hedges.....all the names are working today in the sector.....a few had upgrades and that is where the spec-traders are...be-aware.
champ: $CLR ---- HOD...this is working ...Oil is zig-zagging around a little and you can sure see the names that the traders are in....and mostly they are chasing upgrades. I had a post on why I'm holding this position.
grcjr: @champ $CLR (I just posted also) - I'm holding off on a nibble of $CLR to see if I can get it closer to the Lower BB. BBs are beginning to close. Good pick IMHO.
grcjr: #OIL $PXD $CLR - Some 1 year forecast of ~$90 for oil. I'm watching $CLR. Own some $PXD
champ: @grcjr $CLR --- CEO/owner...Harold Hamm, is working without Oil hedges....so his earnings will OutPerform, all the others. On 5/29 he added 136,000 shares at $65.30. ....They just had another new Upgrade...#RHRN by KLR Group ...they move the stock-up ...
champ: $FRAC ...this Oil Fracker beat on earnings...had a great report and I'm still holding my ...full position...long term investment position. Need to see their website for info....on what they do. This stock is going much higher. All oil companies are a ...
champ: $CLR @ $66.50 ..at 3 1/2 year high....they report earning after the close. I will be be holding a position into earnings.
michaelH: $CVX $CLR CVX breaking out of a base, CLR on the verge of doing so. Ready to add to both if I see some conviction and volume come in! Blowing up Syria is the catalyst.
michaelH: $CLR Looks to be coming out of a cup and handle today. Anyone have thoughts on this?
Gary: ...
16. $CLR – look like breakout from C&H? Buyable? Where would you put a stop?
17. $FB – Specific question on trading $FB to Zuckerberg's testimony next week: It seems like the "obvious" move would be to "buy-the-news& ...
michaelH: @petros06 $CRZO My 2cents, buying crzo is dumpster diving. The charts of $APC or $CLR look much better!
petros06: @michaelH $CRZO $APC $CLR thx
champ: @bigbartabs $CLR $APC $ERX $GUSH --- #Energy-Sector-Positions --- I'm in on lows and the management time is controlled by Bracketed trailing stops and stock names are investments and my ETF position in $ERX, is a trading tool for day and swing trade ...
michaelH: $CLR $APC , #OIL seems to be off everyone's radar, but looks to be coming back. Best charts are clr and apc. waiting for breakouts brfore buying
optionswealth: @michaelH $CLR $APC #OIL Maybe not on the "have to do it right now" radar, but it has been mentioned in the forum that $APC is in a VS. We are watching it.
champ: @michaelH $CLR $APC #OIL --- I'm holding 17 positions in the sector.
bigbartabs: @champ $CLR $APC #OIL ... 17 positions... how come you don't just pile into $ERX and $GUSH instead, and reduce your ticker managment time and broker cost load?
michaelH: @champ $CLR $APC #OIL Despite the uptick in crude , I'm not seeing a lot a of good looking charts, but I like these 2.
michaelH: $CRZO $CLR bouncing nicely off 20 dma, adding to both
issues: @michaelH $CLR Good tip. Started a position. No stop and will add over $58 as Dan has taught. Earnings 2/20 - time for an earnings run.
champ: $LBRT @ $23.. New IPO --- Day-5....Hydraulic Fracturing Driller, with crews in the Permian Basin and other Oil/Gas field basins. A few of their customers are ...$CLR $APC $NFX $DVN $NBL $SM and others. New IPO on 1/12, they are in the right sector, at the right time...this stock should go much higher, I'm guessing. Take a look at their WebSite, for info and a few Photo's. I have a position....
michaelH: @champ $DJI $JPM $WFC $PNC #indices #Political Oils have been doing great. Didnt see too much here today on the sector. I know you have your share. Looking to add to my oil names but everything looks over extended. Looking at $CDEV and $XEC as 2 I own that still look to have room to move higher. Fundies on CDEV are good but chart not showing much of a breakout. Still very long $CRZO, and $XOM, $CVX, $EOG, $NOV, $CLR, and $APC
champ: @michaelH $DJI $JPM $WFC $PNC $CDEV $XEC $CRZO $XOM $CVX $EOG $NOV $CLR $APC #indices #Political ---- I had a post today on $PXD and info. I took profits on a few positions...but only 1/2..$PXD was one on the high turn....and I'm holding all of my 22 positions.. in the sector and I did not add to any today but I posted the other day, that I added to all of my position, before and after the API inventory report....I posted I was taking profits, in names in other sectors and was rotating more $$$ into my energy positions, most all. However, I'm trading $ERX, with size daily, around my Core position but only if and when the sector looks positive.
michaelH: @champ $CRZO #Sand #MyEnergyPositions Champ: Yesterday I took my tax loss on OAS, and looking to buy something else in the space as a substitute that has some upside. I already own $APC $EOG $XEC and $CLR and CRZO. Which of those would you add to? I'm thinking clr or apc on a pull back. Your thoughts?
marrit: @michaelH $CRZO $APC $EOG $XEC $CLR #Sand #MyEnergyPositions $CDEV try this one. GL
champ: @michaelH $CRZO $APC $EOG $XEC $CLR #Sand #MyEnergyPositions ---- For me...I always look for the lagger...$CRZO $APC and $XEC are the laggers, if you look at the 52 week highs.... but $XEC has recent upgrades and targets at $137 and $141 and has mome ...
michaelH: @champ $CRZO $APC $EOG $XEC $CLR #Sand #MyEnergyPositions Thanks for your feedback. Have a nice new year!
michaelH: @marrit $CRZO $APC $EOG $XEC $CLR $CDEV #Sand #MyEnergyPositions Have owned cdev in the past and made out ok w/it, got stopped out in Dec on the downdraft. Will ck it out. Thanks and happy new year
cmaxwel1: @Bridget $XLU $SMH $IYR $NKE $DK $CVX $LEN $BX $X $TIF $IR $CRZO $APC $PXD $CLR $LNG $PTEN $XEC $CXO $CTXS $LEA $CCL $RCL $ACN $DQ $DOV $PCG $EWW $KMX $TTD $SOI $GOOS $HOME $GDI $WTTR #Notes $XLU buy limit order 50.16, 76 day avg seems to be support for the index. and has a yield.
Bridget: ...
Energy stocks that aren't as extended - $CRZO $APC $PXD $CLR $LNG $PTEN $XEC $CXO

$CTXS - in a squeeze
$LEA - channeling stock, at the top of the range
$CCL $RCL - failed breakout
$ACN - blow off top?

$DQ - IBD50 stock at a good buy point
$DOV - ...
debeers: @Bridget $XLU $SMH $IYR $NKE $DK $CVX $LEN $BX $X $TIF $IR $CRZO $APC $PXD $CLR $LNG $PTEN $XEC $CXO $CTXS $LEA $CCL $RCL $ACN $DQ $DOV $PCG $EWW $KMX $TTD $SOI $GOOS $HOME $GDI $WTTR #Notes Bridget $MRO not too shabby either +4.47% today.
champ: @BigOx $GUSH $PXD $FANG$CXO $PDCE $EOG $CRZO $XEC $CVX $XOM $CLR ---- These names and the sector follow the price of Oil and they are now back at or near their November highs, most but not all. When the traders get out of these names, they will rotate back into the #Sand stock. Traders are at work, they buy the lows and they will not sell until Oil turns.... and investors are still holding their investment positions in this sector. The Tax Bill is also helping out this sector, so their are 2 strong reasons to have new positions and that started on 12/18 and I posted on 12/8 and 12/19.
Bridget: $CLR another energy stock breaking to new highs here.
Gary: ...
$CLR – higher highs/lows. 9 days to cover.
$HK – squeezing. Has potential…but wait for it. Alert at $7.60
$MTDR – look at weekly. One month to cover. 26% of float is short. Alert $32.
Industrials:

$CAT – Rev -13/+4/10 ...
champ: $CLR also had a nice 25% move over the last 10 days, earnings were this morning and they beat also but I have NP.
champ: $USO ---- WTI-Oil is climbing to a new recent 8 month high RHRN... in the AH's and is now at $54.77 but will zig-zag ....the API oil inventory numbers show a #Draw of 5.087m/b and Gasoline also had a big #draw of 7.687 m/b along with Distillates a #Draw of 3.106, these are really positive. More News on WTI-Oil...#exports are now climbing fast and they are up 2 million barrels per day now....this is really positive, for the price of Oil. $CLR reported selling their first 1 million barrels of oil to China on 10/17 and this News was posted on Schwab and briefing...along with $PXD and others.....all aboard these energy trades.
BigJack: are we to early for gas stock like $CLR
spmeyers: @BigJack $CLR why mess with a stock in down trend when so many are in up trend?
DAN: @spmeyers $CLR I think this is good advice. @spmeyers, I understand what you're saying about summer driving. I'd suggest just watching the stock. They report on 5/3. Not sure that any aspect of the summer demand for gas would be mentioned in their earnings b/c it's a future event. But the stock is still in a $43-$47 range. Might break out...but has a lot of supply to chew through between $45 and $47. Hope that helps.
BigJack: @DAN $CLR Thanks Dan just thinking down the road
champ: $XLE $ERX $OHI $XOP #EnergySector is slowly moving up. --- Nothing but good news coming out from the entire Fracking sector stocks....and it all started with $HCLP on the 3/22...then the others followed and $BHI also turned up again from a 4 day drop ...
spmeyers: @champ $XLE $ERX $OHI $XOP $HCLP $BHI $PXD $FANG $EOG $CLR $WPZ #EnergySector waiting for XLE to close above 50-day
champ: @spmeyers $XLE $ERX $OHI $XOP $HCLP $BHI $PXD $FANG $EOG $CLR $WPZ #EnergySector --- Yes, looks like that happen yesterday but turned back. LOL
BigJack: any thoughts on $CLR
champ: $CLR ...the CEO had a big buy yesterday....these oil men are really smart or very dumb....but I added to $CLR and $PXD
champ: $PXD and $CLR ...out 1/2 on ea... near the highs...taking profits but swinging all fracking stocks
champ: @Robert1965 $FANG - I'm holding small position in the names that I have been posting about....I sold 70-90% of my positions...that started bouncing on 3/14. Still holding small size in $EOG $FANG $PXD $CLR $COP $CRZO and $OXY....with safety stops ...all small.....plus the frackers...and others like $MDR and some refiners and pipeline names.........I'm just waiting too add.
inthesticks: @champ $FANG $EOG $PXD $CLR $COP $CRZO $OXY $MDR Don't you still hold $OCLR?
Bridget: ...
Oil is plummeting $XLE $WLL $SLB $USO $OIH $MRO $CLR $EOG $MMP as inventories are up http://www.economiccalendar.com/2017/03/08/eia-reports-crude-oil-stockpiles-rise-8-2-million-barrels-wti-oil-price-rallies/

$HYG continues to fall



champ: @issues $EOG $CVX $SLB $APC $HCLP $EMES ----- I'm holding $EOG $CLR $FANG $COP $OXY $PXD $PBR $HCLP $EMES $FMSA $CRR $BHI $NOV $ALJ $PBF $ETP $KMI $WPZ $NAT in the entry sector...I could have missed a couple. Watching many others...
Alexandra: @champ $PXD $FANG $CLR $EOG $SPX #Watching Thanks Champ. I'm on board.
champ: $CLR $EOG ------ $PXD @ $196.50 up $4.70 ...my # one pick is still climbing. I'm holding $CLR and $EOG going into earnings....posted info on why yesterday....for those who are interested in these 2 trades.
michaelH: @champ $CLR $EOG $PXD $CDEV Another oil you may want to check out is $CDEV. Papa's new venture. I have a position and will be adding if it pulls back to the 17.80 area.
champ: @Alexandra ---- $PXD $FANG ---- #Watching...$CLR and $EOG ---- Thanks, nice article....sorry I din't get back to you sooner but my power when down near the open on Friday morning....clocked the winds at 72/m/per/h....but I'm now back up. I posted on ...
cmac: @champ $USO $CLR #oil Closed my $CLR long position for small loss this morning. Will use @Dan's 1% rule to get back in.Oil somewhat troubling.
champ: @cmac $USO $CLR #oil - Yes, Oil is troubling at least 2 out of every 7 or so days it seems like. I did sell...took small profit on $CLR $COP and $APC all on difference days ....because I added to fracking stocks...like $EMES and $FMSA. A lot of zig-zags going on in this sector....really hard to trade.
cmac: $USO #oil price holding gains despite crude oil supplies increasing. When bad news = higher price, maybe the bottom is near. Adding to $CLR
champ: @cmac $USO $CLR #oil --- On Oil...it's not only holding... it's now HOD @ $53.70 up $0.89 for now...after a lot of selling in the Oil names....and the price is reacting because of Imports..the price of Oil should hold these level...a lot of past politics...was involved in the EPA....but all that is now changing....and this is Why the Rig count keeps climbing....this news should be good for the Oil trade...as long as traders can handle all of the zig-zags....they... the A team just need a little time....all will be getting better...is my guess.
BigJack: anybody looking at $clr
cmac: @champ $FANG #EnergyThoughts #oil #Fracking I agree with long term holds and thanks for sharing your thoughts.....I did trim $CLR and $BBG earlier in the week, but am holding $FANG from last Nov. The commodity volatility has been frustrating lately, but I'm hoping for a wash-out under $50 where I can add back some long term positions.
champ: @cmac $FANG $CLR $BBG #EnergyThoughts #oil #Fracking --- I have read in the past that both these CEO's are some of the smartest oil men in the business but they have more Patiences and unlimited $$$$'s and they understand whats going on ...a lot more than I do. I'm holding both of these stocks....and I have safety stops on all..
cmac: managing risk in #OIL and letting $BBG and $CLR go. Still overweight energy names, but don't like how the commodity is trading the past several weeks.
vfr777: $CLR sold position at a loss today gap down below the 50 day. I guess I should have seen the signs 2 days ago
cmac: $CLR nice bounce today right off the 50dma
tnt: $CLR chart https://www.tradingview.com/x/bra59MFj/ $CLR. Buying here at 20 day sma & trend line support. Highly levered oily name in the Bakken.
cmac: @tnt $CLR Dan Dicker over on RM is saying buy oil stocks now. He made me a lot of money on his call about the recent OPEC meeting. So I'm adding to my CLR here too.
tnt: @cmac $CLR I couldn't agree more. Pulling up long term chart views shows names just getting started
traderbren: $CLR -- nice ride from the open.
orpheusredux: Oil stocks look like they can fall a good deal from here. $SLB $HAL $CLR to name a few.
champ: $CLR @ $53.60 ---- I'm looking for $55 here this morning....that high was 10/6.
Bridget: Notes: A couple stocks breaking down - $FIZZ, $FIT, $DKS, $FIVE, $AMGN $LN - holding up well $CLR - bullish candle $ELLI - working $CAG - big move after earnings $OAS - breaking out on volume $EZPW - break out on volume $PI - ipo, new high $CDW - at a low risk buy point, long term hold $RIG - break out of the downtrend, bottom is in $NXST - gap and run on volume
issues: @woodman $UVXY $SVXY #Market Yes me too. I agree with you. Not only costing money but look at the loss of time too! These are the stops that I got hit today: $MNST $CRZO $MTDR $XEC $CLR etc. We did buy another 1/4 position on $FB today. Just couldn't resist. At least it's not at the very tippy top, right? Still holding 1/2 position in $ULTA and 3/4 position in $NVDA. No stops on these two since they're LTH.
stevef214: @champ $WLL $BHI $XEC $CHK $PXD $MMP $CLR $SLB $FMAS $CRR $KMI $CRZO $CIE $UGAZ Hi just getting back that I have not yet found $XEC exact cost yet but I have had a busy weekend. Had to travel from NY to NC for my mother-in-laws funeral. Won't be back ...
champ: @stevef214 $WLL $BHI $XEC $CHK ---------- $PXD $MMP $CLR -Thanks, for the heads up on $XEC...I haven't done any research on it yet but I will today. I have it on my watch list but never follow-up and checked it out. Do you know what their breakeven p ...
champ: @Lou $FANG $EOG - Yes, hold both are climbing now. $EOG is at the Conference this morning and they had a lot to say. A few of the things that they said were that $60-65 oil is ideal for them. They are largely unhedged now and they have no hedges for ...
Lou: @champ $FANG $EOG $COP $MRO $KMI $PAA $CLR - nothing but admiration for your perspective and picks. Wish I had room in my portfolio for $CLR. In addition to $FANG and $EOG (EOG is one of my larger positions) I own (in the energy space) $CNX (had to grind my teeth to see it through the recent decline and recovery), a little $CXO and, as previously posted substantial positions in $ETE and $ETP. In addition to $CLR I'd have liked to have owned $APC but no room for that either. Note that I don't own any Oil Service names. May be a bit too soon for me but I'm watching a few. My overall objectives are to pick up some premium from sale of options while holding core positions for the long term. I don't trade out of positions if my original premise is unchanged. Cheers!
champ: $UWTI $USO $UCO - API Oil data was released in the AH... showed a draw of 3.86m barrels vs last weeks draw of a 5.2m. Aug crude bounced 26 cents to $48.18 following this data. Could be good for tomorrow....have to wait and see. New positions going in ...
champ: $USO - Reading this morning that Oil wells Drilled But Uncompleted...DUC's are now being worked on at $EOG $OAS $CLR WLL and others....at $50 oil. Aug WTI -Oil was at $50.54 this morning and its now at $50.18 +0.33. My Spec oil play in this sector ...on oil rebounding is $PXD and I have been posting.
champ: $PXD at $155 - I added this morning...near todays low. Building a core position that I will be trading around in this stock....going forward. The low was $152.75 this morning. If WTI-Oil holds around this $50 level or goes higher this stock should ou ...
michaelH: @champ $PXD Harold Hamm is not the founder or CEO. Wrong company, try $CLR. In any case PXD is pumping oil like crazy increasing capital expenditures etc. This will only work if oil keeps moving higher. I'd rather own the seller of that acreage, $DVN whos chart looks much better. FWIW!
champ: @michaelH $PXD $CLR $DVN - You are absolutely right I should have said the CEO of $CLR and that he said Oil was going to $60-$70. My mistake... Thanks for pointing that out....Sorry. I will edit and change my post.
champ: @RePostEdit........ $PXD at $153.75 - News...Cramer said that PXD is the lowest cost oil producer in the US on 6/17. I have not found their break even price yet but its under $50.... I'm reading on Yahoo. I think I remember reading it was around $32 ...
champ: @michaelH $PXD $CLR $DVN -- On $DVN I do own it and posted on 6/16 and Thanks again for pointing out the CEO of $CLR... they say that he is one of the best oil men out there...is why I was posting his name.
janner0814: Wrote this after getting out of a late night meeting in Houston. To unwind 'Listened to @Dan's video regarding $XOP. Good Stuff @Dan!. http://tinyurl.com/smm20160613strat , ' From my database, I think these are the current holdings for the $XOP ETF (ranked in descending order, according to %): $SM, $SWN, $WPX, $CLR, $QEP, $RICE, $WLL, $DVN, $RRC, $EGN, $CRZO, $OAS, $PE, $MUR, $NFX, $XEC, $MRO, $GPOR, $RSPP, $CXO, $AR, $MRD, $PXD, $FANG, $HES, $COG, $APC, $COP, $APA, $EOG, $XOM, $NBL, $CVX, $OXY, $PDCE, $CHK, $MPC, $PSX, $LPI, $TSO, $MTDR, $VLO, $PBF, $DNR, $HFC, $WNR, $CPE, $INT, $GPRE, $DK, $SYRG, $CIE, $CVI, $KOS, $ALJ, $SSLXX, $PARR, And.... U.S. Dollar -2.309401% Please refer to the imbedded graphic for a descending order of the 42 day trend intensity.
Ajax4Hire: $OIH (Oil field services) is breaking out but $XOP (Oil & Gas Exploration) is not. what gives, love for the well maintenance but not for the scouts. ahhh, I see, $OIH = $SLB $HAL $NOV $BHI $XOP = $SM $SWM $WPX $CLR $QEP $WLL(and lots of others)
stevef214: @Ajax4Hire $OIH $XOP $SLB $HAL $NOV $BHI $SM $SWM $WPX $CLR $QEP $WLL I think oil services is moving because the rig count has moved up. These ad lagged the XOP but it makes sense that they would not go up until the E&P's started to drill more. $CLB is another one moving
champ: $DVN $RRC $CLR adding these 3 back now at lower price ...about 25 minutes ago....ahead of OPEC...sold on Thursday. Spec day trades...would like to swing part but not going to give these much room....trailing stops in place.
champ: $AGN $MDY $IWM $SSO $LABU $TSLA .....banking profits OUT all on the close and also.....OUT 1/2 of $DVN $RRC $CLR $PAA going into OPEC and the data #'s.
Dw19ht: $CLR.TO Hello Team, For any fellow Canadians take a look at Clearwater Seafoods Inc. CLR.TO. Appears to be moving higher out of a tight volatility squeeze and close to making new 55 day highs. Dwight
SADL: @Dw19ht $CLR Hi fellow Canadian. I like the chart but not the volume. it is less than 15k today. Any one trade could trigger a substantial movement up or down
Dw19ht: @SADL $CLR.TO The level 2 bids look decent, so far today its been institutional firms buying off the ask vs retail houses. Currently hold 500 shares with a bid in for another 500 (doesn't look like I'll get filled). Managing my risk with the 2hr chart. As you've stated volume is thin, position size is definitely important.
issues: Bought $CLR and added to $LUV. $TGT would have been a good short. I knew it, but couldn't pull the trigger. Oil small (starter) holdings; $SN $WMB $MTDR $CRZO.
issues: Trying to decide on an oil stock. I compared these: $CRZO $XOP $GPOR $MUR $NBL $CLR $APA $SN $MTDR. On the three month chart the highest was $SN up 195%, then 2nd, 3rd etc in descending order $CLR $CNX $MUR.

The bottom group was $CRZO $APA $NBL. Al ...
Visit the Trading Forum to join in the discussion.
| | |
| --- | --- |
| Stock Price | $USD 36.83 |
| Change | 1.60% |
| Volume | 1,962,530 |
Continental Resources, Inc. is a crude oil and natural gas exploration and production company with operations in the North, South and East regions of the United States.
Request Video of CLR
Already a member?
Sign in here.
Earnings
August 5th, 2019 - 2019 Q2 Earnings
August 7th, 2019 - 2019 Q2 Earnings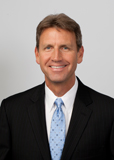 Dan Fitzpatrick
Stock Market Mentor gives you EVERYTHING you need to succeed in the market; all in one place. How easy is that? Dan Fitzpatrick and his elite community of traders share trading ideas, strategies and much more. Dan Fitzpatrick--a world class Technical Analyst, trading coach and regular CNBC contributor--gives you access to all of this with a 14 day FREE membership. Get started TODAY and start trading better TOMORROW with the following premium content:
Nightly video Strategy Sessions with a game plan for tomorrow
Got a stock you want Dan to look at? Just ask.
Patent pending video alerts instantly delivered to you when one of Dan's trading signals is triggered. This is not your typical price alert. This is a short video explaining the action you need to take to make money. No more "Woulda, coulda, shoulda"
Access to over 63,800 stock analysis videos
Access an ever expanding library (63,800) of educational videos that will save you time and make you money
Join a team of friends and traders that have one thing in common; a burning desire to succeed.

Become a Member Today!
Gain immediate access to all our exclusive articles, features, how-to's, discussion group and much more...
Satisfaction Guaranteed!
Your Stock Market Mentor membership comes with a 14 day, no questions asked, 100% money back guarantee!