Calpine Corporation (NYSE:CPN)
Bands Volume 200 SMA 50 SMA 20 SMA Videos Alerts Articles Events

champ: $SPX --- #MyStockPositions ----- $AAPL and on these type of stocks, it looks like most all the big names started to sell off around 10:45 and then maybe #CopyCat traders jump on board, could be that some traders just wanted to sell out of the big tec ...
traderbren: $CPN -- looks like some buying pressure on $CPN. np.
champ: $CPN @ $13up about 5%.....moving up again on more news about M&A...I had a post a few days back at around $10....and I'm still holding my full positions.
champ: $CPN @ $12.50 this morning....I posted News yesterday....I have a swing working.
DAN: @champ $CPN Nice job, champ. You've been trading well lately. Lots of good ideas that have worked out. $$
champ: $CPN moving up going into the close on News...I'm going to swing this new....Spec position.
champ: $CPN @ $11.88 up 18% on the close and the volume was 3.750 m shares in the last 5 minutes.....the news was reported by a WSJ Article and you can see that bounce on the daily chart @ 2:55 ET....that the company is considering a sale...new spec long swing, on that news that I saw.....and I posted.
stevef214: $CPN STC 9/16 $13 Calls for large loss. Entered this trade back in June and it got away from me. It is one that really begs to be examined to learn from. Like a couple of other positions 'I have and now am closing it fell below my metal stop and I did not sell. So much for mental stops at least for my mentality??? Anyway closing it and the others to raise cash to hold and to add to winners.
stevef214: $CPN Bought this on the dip this morning. It has a daily and weekly VS going and 8DEMA cross over 21DEMA
dunsek: @DrChucky $CPN Thanks DrChucky. The interesting thing is that the drought is pretty old news and the stock still made a 16% run from March 9th to the recent high. I like @Aragorn 's pattern because intuitively, it makes some sense to me. There's a nice run up, then a pull back to test the mettle of both sides and see who wants it more. But, as it pulls back the momo of the sellers starts to wane. It hits an identifiable uptrending MA, and if it reverses the decline, then it might just be the buyers who are going to be in control. Today will tell. Go, green candle!
DrChucky: @dunsek - $CPN FWIW has exposure to the california drought as it supplies a mix of hydro and geothermal. with less water the hydro will reportedly have to be (or already is being) cut back. This characteristic may be related to the recent pullback. Not an investor, so I am sketchy on the details, sorry.
dunsek: $CPN Potential "Completed Aragorn" alert. For those in the crowd who chase the pattern, $CPN is one step away from the fabled Completed Aragorn. Fabled, in that lately it's occurred relatively rarely in the wild. Correct me if I'm mistating it please @Aragorn, but it's a 3 bar pullback, on declining volume, to a rising moving average, after a pronounced uptrend, with the third bar being an inside bar. IF it's followed by an up bar, there's your signal to go long. Calpine has done all of the above*, less the final 'up' bar. Looks like it might, on successful completion of the pattern, have a move to 24.5 in the tank. May not make you rich, but there's room for singles and doubles in the playbook, right? *the rising moving avg is the 8day ema.
champ: $DRN - $SSO - $WLL - $NFLX - $AA - $AAPL- $IBM- $HAR - $SONC - $CPN- $DIS -$INFN - $TASR - $PAA -$OA - $CIB - $YHOO - all HOD or very close.
champ: $CPN - Calpine... take a look at this strong cash flow free... power generation utility company that pays no dividend. Returns all cash to shareholders through buybacks. Moving up over the 50day..should keep climbing. Plants are primarily all natural gas-fired. Has a fleet of 88 new top of the line plants in the US and Canada... also has geothermal power plants. I have a position...very low risk stock at this entry level IMO. Easy stock to hold.
DrChucky: $CPN - also gapping up. 23.81 to 24.99 on positive earnings report
Tim S: Notable earnings before Thursday's open $ABB, $ABX, $ACOR, $AFSI, $APA, $ASPS, $AVP, $BBW, $BG, $BKW, $BWA, $CAB, $COR, $CPN, $CRNT, $CVE, $DBD, $DISCA, $ECA, EQM, $EQT, $FAF, $GG, $GNC, $GNRC, $GT, $HIMX, $HOT, $IFF, $JAH, $LPX, $LYG, $MFA, $MFC, $MPEL, NGLS, $NLSN, $NTWK, $O, OAK, OMG, $ONE, $ORB, $OWW, $PAG, $PDS, $PEP, $PES, $PVR, $Q, $RTIX, $SHPG, $SKYW, $SON, $STC, $SYNT, $TAP, $TCK, $TRGT, $VNDA, $VNTV, $WBC, WSO
:
Tim S: Notable earnings before Thursday's open $AAWW, $AEE, $AES, $AMCX, $AMRC, $AMSC, $ANSS, $APA, $APO, $ARQL, $ATK, $BCE, $BDBD, $BKCC, $BR, $BZH, $CBB, $CCO, CMLP, $CNK, $CNQ, $CNSL, $COTY, $CPN, $CQB,DYN, $EOG, $FCN, $FLO, $FLY, $FNP, $FSYS, $FUN, $FUR, $FWLT, $FWM, $GLP, $GOLD, $GTN, $HII, $HNT, $IGT, $IRC, $IT, $JRCC, $KIOR, $KLIC, $LNT, $LRN, $MFC,MLM, $MT, $MWIV, $MWW, $NVAX, $NWN, $NXTM, $RDN, $RGEN, $RGLD, $ROK, $SFUN, $SMG, $SNI, $SSYS, $STWD, $THI, $TICC, $TK, $TTI, $TW, USAC, $VC, $VNDA, $VTG,WEN, $WIN, $WLK, $WMC, WWAV
Tim S: Notable earnings before Thursday's open: $ABB, $ACT, $AEP, $AIXG, $ALK, $ALKS, $ARG, $ASH , $ASPS, $BC, $BG, $BIIB, $BLL, $BMS,BMY, $BSX, $BWA, $CAB, $CAM, $CCE, $CELG, $CFX , $CL, $CMS, $CNX, $COR, $CPN, $CRI,CRR, $CS, $CHS, @DAN, $DFT, $DHI, $DLX, $DNKN , $DO, $DOW, $DST, $EQT, $ESI, $FAF,FLIR, $GG, $GM, $GNC, $GPK, $GRA, $HNT, $HOG , $HOT, $HSY, $IDCC, $IMAX, IP, $JAH,JNS, $KEM, $KMT, $LAZ, $LL, $LM, LO, $LUV , $MDP, $MDSO, $MGI, $MHFI, $MJN, $MMM,NBL, $NMM, $NXTM, $ODFL, $ORI, $PACR, $PCP, $PDS , $PHM, $PNK, $POT, $PTEN, $QSII, $RCL,RDWR, $RS, $RTN, $RYN, $SIRI,SLAB, $STC, $STRA, $SUI, $TKR, $UA, $UFS, $USG , $UTHR, $VCI, $VDSI, $VLY, $WAB, $WCC,XRX, $YNDX, ZMH
Tricia: Earnings before the bell: $ACI, $AON, $CCJ, $CFX, $CPN, $CVH, $CVX, $DHI, $DTE, $EGO, $FNFG, $HP, $KKR, $LM, $LYB, $MRK, $NEM, $NVE, $OHI, $TOT, $TRP, WY
gold2stocks: ...
$CPN
Calpine Corporation upgraded at Jefferies
Shares of $CPN upgraded to Buy from Hold, Jefferies said. $21.50 price target. Valuation and higher estimates.

$EME
Emcor upgraded at Stifel
$EME was upgraded from Hold to Buy, Stifel Nicolaus s ...
Tricia: Earnings for Friday: PreMarket : $AAN, $ACO, $ALV, $B, $COV, $CPN, $CVH, $CVX, $DTE, $F, $GT, $HELE, $HMSY, $IMAX, IP, $KKR, $LPNT, $MGLN, $MRK, $NEM, $NWL, $PG, $PVR, $SPG, $TOT, $VFC, $VTR, $WY, $XLS, $ZBRA PS. Make it a GRAND day....... TGIF!
davewells: $ERF,PGH...@dana ,i owned both of these for the last year or so as part of my #yieldhog portfolio ,but bailed in late march as they started making new lows....i think the prices of both are telegraphing a #dividend cut and the question is how much ?? ...
davewells: $CPN,LNG,WMB....if you are over 40 ,you probably lost $ on $CPN ,dynegy ,enron --the whole indepedent energy producer complex---in the early 2000's...BIG PICTURE -wise ,i think it is time to look at who benefits from the explosive growth of energy pr ...
gold2stocks: ...
$CPN
Calpine Corporation target raised at Jefferies
Shares of $CPN now seen reaching $16.50, Jefferies said. The increase in hedging helped the company to narrow its adjusted EBITDA. Hold rating.

$DE
Deere estimates, target increased at @Morga ...
Bobo: $CPN MM-Pattern just breaking out, I'm not good at judging how far it can run. Long $CPN
Bobo: $CPN (patricia) Thanks for your response, I am still learning and it is nice to have a sounding board just to confirm I am learning. Hope your doing well, @Bob
Bobo: $CPN $MM Pattern weekly just out upper BB Band - Daily looks kind of extented. Any Thoughts? Thanks, @Bob
rcline: $CPN - Contrarian Money Maker? We all know that utilities have been way in the dog house. They have been on the bottom of my weekly relative strength analysis for 9 weeks now. So, imagine my surprise as I was trying various weekly #squeeze filters when I ran across CPN. Bankrupt a few years ago, Calpine has been "coming back". By one measure this stock has been in a weekly time frame #squeeze for 9 months! They recently acquired more generation capacity from PEPCO and it looks as though they may be ready to move, stock price-wise. You need to look at weekly chart on this and long-term daily chart. This would definitely be a contrarian play, but that could promise more upside. That is my view, not sure I am ready to go in on this one just yet. What do you think? Cheers, @Ray
jasper: $CPN - What isn't working today? My only losing position is CASH!! @Bonzo could pick winners. But why wait for a possible trickle up with the safety plays like UTES or STAPLES when there are far better ways with stocks that are in accumulation and will power up. We've left the "return of investment" phase and have entered the "return on investment" phase. Now that I've jinxed the market, I will sign off and wait for the markets to crash on Monday.
hcanfly: $CPN - It looks like the stock was flat for pretty much the last year and has spiked on the purchase. Earnings are on May 5. Interesting, but a bit too much so for my conservative soul.
rcline: Jasper, no apology necessary. I don't particularly like the utility sector at this time either. Sometimes the bigger moves are on contrarian plays. Given the overall poor showing of utilities, the long #squeeze on $CPN, and the upward move on their acquisition, I just thought that it might be worth watching. Buy right here right now, I don't think so. I need more confirmation than a one day pop. But if it starts to move in a money maker pattern it could move for a while. On a general comment, I am always open to good debate on these positions. I in no way took your comments personally. Better to be a skeptical bull than to blindly rage into a losing trade. ;) Cheers, @Ray
cmac: $NFLX CPN $NFLX strong today, higher high and low on intraday basis over the past week or so (with the exception of yesterday's consolidation). I see a short term trend line which intersects right at 57.40 or so, so I have an alert set to add to my starter position on a break above this. I know many people here follow this stock. I've also taken a starter in $CPN - its a utility with a somewhat dark past, but my take is that it has broken out of a well defined long term downtrend going back to early June. Its a utility, which we know has been a strong industry from @Dan's videos. And its hovering right at its #200ema. This makes it a somewhat low risk entry right here. Its also in a nice vol #squeeze. Stop under #200ema
elwood: Utility Stocks are getting a nice pop this morning from earnings reports. $CPN, @MIR, DYN# . I think where will be some consolidation in this sector. Long and large $CPN
elwood: (ASH) Just a side note on ASH. When this stock was mentioned a few days ago, I started researching/analyzing the company. One thing that stood out was a hedge fund name that owns a stake in the company, Harbinger. Over the past few months I have been ...
elwood: $BNI # Also, I mentioned last Friday that railroad stocks will probably be under pressure because of what I heard listening to $CPN earnings conference call, the CEO mentioned 30% of the utility companies in the southeast are replacing there coal with cleaner burning emissions because of Washington DC, discussion of emission caps on utilities. I think emission caps would be good because new power plants would need to be built, sounds stimulus to me. back to $BNI, I will be looking for candle sticks above 57.50-60.00 for a possible short opportunity because I believe 60 should be the new resistance. Open to any comments#
elwood: $CPN # Anyone following utilities that could benefit from carbon emissions legislative if passed by congress?

After listening to $CPN earnings conference call this morning they seem to be in a position to benefit if this does occur because they ...
smugglers1: $CPN by far my best performing position today. It was a tip from sizzle a few days ago. Stores not open yet here in california. Seems odd tradeing without #CNBC in my ear.
Visit the Trading Forum to join in the discussion.
| | |
| --- | --- |
| Stock Price | $USD 0.00 |
| Change | 0.00% |
| Volume | 0 |
Calpine Corp is wholesale power generation company, which owns and operates natural gas-fired and geothermal power plants in North America.
Request Video of CPN
Already a member?
Sign in here.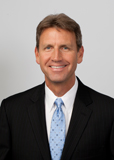 Dan Fitzpatrick
Stock Market Mentor gives you EVERYTHING you need to succeed in the market; all in one place. How easy is that? Dan Fitzpatrick and his elite community of traders share trading ideas, strategies and much more. Dan Fitzpatrick--a world class Technical Analyst, trading coach and regular CNBC contributor--gives you access to all of this with a 14 day FREE membership. Get started TODAY and start trading better TOMORROW with the following premium content:
Nightly video Strategy Sessions with a game plan for tomorrow
Got a stock you want Dan to look at? Just ask.
Patent pending video alerts instantly delivered to you when one of Dan's trading signals is triggered. This is not your typical price alert. This is a short video explaining the action you need to take to make money. No more "Woulda, coulda, shoulda"
Access to over 58,600 stock analysis videos
Access an ever expanding library (58,600) of educational videos that will save you time and make you money
Join a team of friends and traders that have one thing in common; a burning desire to succeed.

Become a Member Today!
Gain immediate access to all our exclusive articles, features, how-to's, discussion group and much more...
Satisfaction Guaranteed!
Your Stock Market Mentor membership comes with a 14 day, no questions asked, 100% money back guarantee!