Carter's Inc. (NYSE:CRI)
Bands Volume 200 SMA 50 SMA 20 SMA Videos Alerts Articles Events

champ: $PLCE, still holding, $CRI, is also working.
debeers: $LULU-decides to back out of the clothing market for children. So, when this happens what do you do? Well, if you like $LULU--leave it alone but consider (qui bono-who benefits? $CRI -Carter's does because all it does is children's clothing). NP in either but that is the way the large buyers think.
champ: $CRI...Day-1, might continue..?
champ: @bRobert $XLV $CURE $SPY ----Yes, I agree...watch for entries ...and there are entries in all the sectors.....all members should look at ....sectorspdr.com, to see what is working....but I'm looking for bounce-trades....and honestly I know what is working...and I'm taking profits, on certain stocks like $MSFT, $STNE and other tech stocks, but I will add-back but only if I see timing. .........Had timing this morning on $URI, $HRI $CRI and others this morning.
champ: @wijimmy--- $PLCE ---- Been watching and $CRI is also dropping, CopyCat-sellers, taking profits, NP's...let them drop...but watching.
wijimmy: @champ $PLCE $CRI ... Thats the plan ... watch and wait ... Thanks ... $CRI on the screen now
champ: @wijimmy $PLCE $CRI--- On $PLCE @ $81.00, that could have been entry, LOD was $79.84, I have a new Spec-position...Bounce-Spec-Trade.
bRobert: $PLCE setting up this value play may follow in $CRI footsteps Low risk/high reward trade
bRobert: $PLCE . Value play I like to swing trade off the canvas. It has a good chin and always gets off the mat swinging. $CRI . pin action in children's ware $ANF . nice base. 3/6 reports .
champ: Retail names that are strong today...$GOOS $LULU $OLLI $BURL $CRI and I'm also holding $KSS $PLCE $DLTH...and $PVH is also working. today....these are the ones that I have posted on.
champ: $KSS --- I was wailing for $BURL, they had a nice earnings report and that news was positive ....they are now #in their best quarter of the year....and $DKS also beat. This news this morning was positive for my Retail positions....$PLCE $LULU $PVH $D ...
champ: $PLCE up around $10 now of the recent low ....but $CRI, is lagging...#Today.
champ: $GOOS...... is just taking a little needed rest today and that is positive, needs to level out... as traders and investors are still holding positions but are now looking for other low risk entries... maybe like.... $KSS $OLLI $LULU $PVH $DLTH $PLCE $CRI....all are targets now, plus others....off of positive retail news...and $AMZN, is the main diver. You can clearly see the ones, that are building a base.
champ: @mopick $GOOS #News #Emerging-Growth-Stock-list #5th #Chinese-market #OnLine #OutDoor-and-Industrial-footwear--- I like #Ugly, the uglier it is, the better it is, for entries, it is all about #entry-timing. It is a stock-pickers market but all entrie ...
champ: @woodman #Good-Work --- #Retail-Sales-Reports --- Thats for sure, real interesting. Monday is a test day...off around this current support level....and the $DJI...is sitting right above support. Need positive #Black-Friday-sales-news and weekend sale ...
champ: $PLCE $CRI ---- Posted on these retailers.....could work...they were talking about retailers this morning and $PLCE was one of the top picks on the list...in the pre-market on CNBC.....but #be-aware....like everything else, they will also zig-zag...on all entries.... have to be able to handle the zig-zags...and the retail sector investors/traders.....are more or less waiting for News...on sales....before the sector starts to settle-in....and $AMZN is the leader of the pack...but some of the others could be a little easier to hold....however, all entries are really hard....and #nothing is easy.
champ: $PLCE and $CRI....both of these retailers might work....but the retail sector is zig-zagging....going into the largest Holiday sales season, in many years...waiting for news about the sector, any #Positive-News will bounce the sector and I really do believe the news is on the way.....mothers and grandma's shop at both of these retailers, you have to have children clothing....these are must have items.....for X-Mas.....and grandmothers love to spoil their grandkids, know question about that. Waiting and watching to add at some point....taking it easy, as the retail sector moves into their best quarter of the year. Both are moving up a little off the lows....but you could say that about all the stocks in the retail sector.
1winkie: ...
$CRI - added to the B. Riley FBR Alpha Generator List. The 52-week trading range is $88.98 to $129, and the consensus price target is $104.89. The stock ended Monday's trading at $96.49.
Brian_M: @1winkie $AKAM $JBLU $JWN $CRI Nice summary thanks for posting!
champ: $PLCE @ $123 ...dropped a little this morning because their competitor $CRI beat but guided lower .... and their international stores in Mexico and other locations aren't doing well....and they were tie into Toy's are Us in some-ways....locations....but Toy's are US just when under. $PLCE is the place to be and they have been stealing $CRI customers...#PLCE is a buy.....especially at this level...I'm back-in....earnings are on 8/9, they guided higher and they should beat their numbers.
bRobert: $PLCE $CRI Child's play working
bRobert: $CRI $PLCE Child's play $CRI Better manners
champ: @bRobert $CRI $PLCE ---- I trade both ....$CRI had a nice 12-day run in May...and in the last 12-days it is up around $10, with one bad day and $PLCE is up $12 in 3-days.....volume on both were about the same today.....but #Entry is always the Key. $CRI will be reporting on 7/26 and $PLCE.. earnings are on 8/9.....I believe both will beat on earnings. However, I like $PLCE ...better because this is #still-a-Bounce-Trade and is also still off $38, from the January high and $CRI is only off $13, from the high.....as you can see... $PLCE has more room, to move and they guided higher on their last earnings call and for me, after my research.. this stock really does have more positive reasons, to move higher, than $CRI...IMO.
bRobert: @champ $CRI $PLCE #Entry #still-a-Bounce-Trade I trade both. Entry is key
rachel: ...
11. $CRI – Buy? It's up 20% from the breakout at $100.
12. $WLFC – aircraft engine leasing. 43% growth rate 3-5 years.
jleccia: $CRI - Been holding since 88, montly, weekly and daily charts bullish. Today all time high... Any thoughts? Have a trailing stop below 10D MA...
Bridget: # Notes: Sector Rotation Today Out of: $SMH $LRCX FAANG stocks Tech $ALB $GWRE $CGNX $VMW $AMAT $IPGP $ADBE Into: Banking/Financials $XLF $KBE $SCHW $ETFC $BK (Except $PYPL $V and $MA) Health Care/Insurance $ESRX $UNH $AFL $PRU Transports $XTN $CHRW $CMA Airlines $FDX $UPS $CSX Retail $M $ANF $TJX $BBBY $LOW $TGT $COST $SHAK $FIVE RVs - $THO $WGO $PII XLI - $FAST $SNA $URI $GLW $ADSK - down big after earnings, will likely find support at the 200dMA Other stocks that are working: $SIVB $WM $CRI $EBIX $POOL
champ: @bRobert $PLCE --- I was waiting for a miss and I also trade $CRI....be Aware, $PLCE is...a major, a big Zig-Zagger....I have posts on both.
bRobert: @champ $PLCE $CRI PLCE has been a favorite of mine for several years. Solid brick and mortar retailer. 200% run over the past few years.
Bridget: $CRI breaking out of a tight squeeze
Bridget: #Notes: Earnings moves today: AAOI GPRO ATVI YELP WTW TRVG ANET PI ETSY Banks saw a bump this morning but then stalled. I like $KRE, $MS $BAC, and $JPM $PNC. Also, $ZION Internet stocks working: $W $ZAGG $YELP $GRUB $GRPN $XRT - retail recovering some $TGT $FIVE $PVH $DKS $FL $FOSL $TJX $HD $TECK - bought this today, nice uptrend $KBR - breakout, inside day, now moving higher. Target of $18 Currencies $UUP up and $FXE down $ESNT breaking out $AL - weekly breakout on earnings $HCC #ipo new all time high after earnings $GME - coming out of squeeze with earnings coming up $SAGE - break out $CRI - breakout short set-up $FNSR - this short is working $EW $ILG
debeers: $CRI-champ, isn't it nice when a little bit of homework pays off despite the stock looking like "its going down hard?" Too bad the insti support was so strong regardless. Would have been nice to see the shorts get what they deserved.
debeers: $CRI-Carter's (NYSE:CRI): Q4 EPS of $1.79 beats by $0.12.
Revenue of $934.2M (+7.8% Y/Y) beats by $18.32M.
In reviewing the Walmart AND Costco calls, one of the few things they had in common was the solid sales of the Carter's brand: In Walmart its ...
champ: @debeers $CRI - Yes, it is....it's all about research. I did hold my position going into earnings. I'm also still holding my position in $PLCE....and I'm expecting a bounce this morning. I have been posting on both.
debeers: $CRI from the call. 4 things will save them: 1.Moving biz away from malls: brick &mortar is dead2. AMZN biz is growing very nicely.3 Expansion into China. The Chinese would far rather buy Carter's. Very nice 500 bps increases in profits and smart management. Nevertheless I cashed for $93 this am as most of the growth in the back half Very nice reception from the analysts 7 congrats
champ: @debeers $CRI --- Thanks, for taking the time to post....I'm long and I posted...was higher today. ER 2/15/after....I'm also holding $PLCE both are big time zig-zaggers because volume is always low.
Trixie: @debeers $CRI been hearing its the time for the unexpected ones too.. At least in the little circle of people I know.
debeers: @champ $CRI $PLCE -When the high and low end of retail both do well, I look for commonalities. And, you are welcome champ. I looked at $PLCE and the 2 of them dominate the baby space for sure but I think the move in $CRI offers a little more once it gets going. And thank you champ for always being so kind and so polite.
debeers: $CRI-Carter's, Inc. is a marketer of apparel for babies and young children in the United States and Canada. The Company operates through five segments: Carter's Retail, Carter's Wholesale, OshKosh Retail, OshKosh Wholesale and International. Its int ...
champ: $DLTR $DG $OLLI $CRI $PLCE ...all working
champ: $CRI @ $84 --- Day 3 now going into earnings on 2/23....a few nice upgrades by $MS ,$C and others....I have been posting and I added this morning...this stock is a zig-zagger...just like all the others.
debeers: @champ $CRI $MS $C -I sure would like to see a baby boomlet, wouldn't you for the Carter's/
champ: $PLCE and $CRI is bouncing off the low...day 2 now...both are working and Plce is up over $3.
champ: $DECK $BIDU $FANG $PXD $VLO $CRI $PLCE.....took profits on 1/2 going into the close...swinging the other 1/2 on all....this is what I always do on all of my trades....but I held my full position of $PBF.
champ: @Aragorn $XRT--- Thats for sure their.... getting killed....I took profits on $WMT $PLCE and a small loss on this new position $CRI....but still holding others and all are down but not by much.
Aragorn: @champ $XRT $WMT $PLCE $CRI $CRI looks like it is going down hard from ere it is below every single moving average. I saw WMT earlier Nice on he profit thing always good
champ: @Aragorn $XRT $WMT $PLCE $CRI ---I'm looking now after selling $WMT and I thought I had a profit but it looks like I loss a little on this second 1/2 of my position but out all now.
champ: $CRI @ $91.50 is a...... Bounce Candidate ------ $PLCE @ $109 up $13 since my last post on 11/17.....still holding position....but now watching $CRI in this same retail sector ....babies and young children....upgrade today to a Buy ...at $C. Both stocks have volume around 450k - 500k....CRI missed a little on earnings revs were in=line but guided higher.....CRI has a lot of room to climb ....has bounced thru the 50 day....now looking at the 20 and 100 day....for the next leg higher. I'm holding a New swing position...but I have a safety stop.
Trixie: @champ $PLCE $CRI outa a vs crossing the 50ma.. hard to by up this much
champ: @Trixie $PLCE $CRI $BAC $WFC $WFC - It's really hard to add to anything....but I did add to $KRE $WFC and $BAC ....I doubled up on all on the open this morning because of the 10 year $TNX and the dollar $DXY.
Aragorn: $CRI above yesterdays highs and looking very solid walking up the 8ema on a 5
debeers: @Aragorn $CRI --All those snowstorms with all those folks snowed in. I guess they all made babies instead of snowmen huh?
Trixie: @issues $SFM Can't hit the buy button w/o some kind of idea where it could go.. So no purchase for moi.. I can move past this one.. I just have to figure out what to target for these type of trade/charts.. I had missed a lot of the retail/apparel ideas b/c I had thought they would fail at the 200ma and that hadn't been the case.. ie $WMT, $COH,$CRI come to mind.. maybe I'm not too late for them.. but i'll need some kind of p/b before I can get onboard.. Um maybe a little smidgent of $SFM could be required.. To watch more carefully..
issues: The IBD 50 sure changed dramatically this week. There are 25 new stocks replacing 25 from last weeks. The new ones are ones that didn't go down as much (more than going up so much) This shows a very defensive stance the market has taken. Here's the IBD 50 list for today $ABC $AET $AMCX $ANET $CALM $CDW $CELG $CNC $CPB $CRI $CRL $CTXS $DG $DY $ELLI $EPAM $EQM $EW $FL $GGAL $HA $HAWK $HII $ICLR $IDTI $ITC $LGND $LNKD $MYGN $NKE $NTES $NUAN $OLED $PLAY $PRXL $REGN $RHT $ROST $SIG $STE $STZ $SWHC $TDG $TSO $ULTA $VEEV $WBMD $XRS $YY
Aragorn: @issues $ABC $AET $AMCX $ANET $CALM $CDW $CELG $CNC $CPB $CRI $CRL $CTXS $DG $DY $ELLI $EPAM $EQM $EW $FL $GGAL $HA $HAWK $HII $ICLR $IDTI $ITC $LGND $LNKD $MYGN $NKE $NTES $NUAN $OLED $PLAY $PRXL $REGN $RHT $ROST $SIG $STE $STZ $SWHC $TDG $TSO $ULTA ...
Trixie: $COH and $CRI getting some bids.. $COH back over the 200ma, and CRI good bounce from the 50ma.. $CRI kind of looks like $LULU had.
issues: IBD 50 new additions this week $AKRX $ALXN $ENDP $HRTG $ICLR $NKE $PGTI $SBNY $SSNC $TMH $WETF. Discards $CRI $ELLI $NLNK $OUTR $RYAAY $SCI $SPR$TASR $TSCO $VDSI $WAL. It's curious that some good stocks are discarded and others that aren't so good are added. I wonder how they IBD determines which to add and which to discard...
debeers: $CRI-Reports Q2 (Jun) earnings of $0.73 per share, $0.10 better than the Capital IQ Consensus Estimate of $0.63; revenues rose 6.7% year/year to $612.8 mln vs the $609.27 mm consensus.Great stock has now beat 8 quarters in a row up well over 20% for the year so far. GS reduced the rating from conviction buy to buy with a 127 price target. The only reason the conviction buy was changed to buy is because CRI has already come so far. Another 14% up is just fine with me.Household formation continues and the birthrate is up after a generation of being stagnant. I joked to Gary that last winter was too cold for folks to go outside and build a snowman so they stayed inside and made their own. Mommy may skimp on many things to keep a family budget but her firstborn's clothing isn't one of them.
debeers: $CRI should be renamed CRY today but I am going to give it through the holidays. 3 congrats on the call, 2 good luck's and 2 just questions. Mixed. Just started up with Ali Baba's e-commerce site as theChinese Mommies don't trust Chinese goods. (Gee, I wonder why).
gwenzee: @debeers $CRI $WOOF Research asst. on my lap again today. WOOF is making me happy today. What happened to CRI? Waiting for $FB to make me happier. Sold 1/2 position in $VDSI which has been a real drag recently.
debeers: $CRI- OK- step one: get the millennials out of their parents' basement into a newly remodeled apartment with Mohawk rugs or Mohawk tile or Mohawk engineered plank flooring and remodeled bathrooms with Dal Tile also from MHK. Step two, would it kill ...
Jorma: @debeers - actually, for our first, 15 years ago, we literally lived at Babies R Us, my wife couldn't stop buying outfits for my daughter. Now, both daughters and my wife are strictly Lulu and Lily Pulitzer, at least of late. Luckily, my son is a Polo and Vineyard Vines little boy, looks so cute on the golf course it makes me cry… Anyway, we certainly contributed our share to $CRI way back when.
Bridget: $CRI breaking out RHRN
debeers: $MHK/$CRI-contrast this move with $HD. That is the power of the millennial move. Out of their parents' homes, renting new apartments or at least refurbished ones, and yes, having babies.$MHK for the millennials multifams doesn't even include the commercial construction. It doesn't matter that back to school might be a little light. The birthrate is up for the first time in 20 years and that is the $CRI market.
EasyOut: @Aragorn IBD stocks INSIDE DAY -$ AMBA $CRI INSIDE WEEK - $AMBA $TMH INSIDE MONTH $AGN $LCI $NLNK $VRX Thank you for this information. Kathy
debeers: $CRI-Because​ here in the USA​ the birthrate is actually going up for the first time in 10 years! Where is Oshkosh and Carter's market? Here, babies!
Trixie: @debeers Baby boom, the fundies aren't as good as $CRI, yet I think the chart of $PLCE shows potential.. Lots of little ones coming into the world that I know of within the last month or so..
debeers: @Trixie$PLCE- This was an old Finerman holding which is trying to find a buyer. Meanwhile $CRI has a new FBR upgrade to $125. Trixie, I want an entity that can play in Walmart and Costco without all the accompanying sturm und drang. $CRI works for me.
debeers: $MHK/$CRI/-Well according to the IBD today, Millenials now making their move into housing and want to buy and not rent.These two have success all over them. Not sure about marriage being back in favor-- but having babies is. You have a job, you wan ...
debeers: @Jorma $CRI-$CRI- up 23.53% this year. What does it think it is, a biotech?LOL
debeers: Best state for business?$MHK/$CRI- Any guesses? My top pick would be Georgia, nicely below the Federal Minimum wage followed by South Carolina. Of course I am prejudiced: $MHK is in Calhoun , Ga., and $CRI is based in Atlanta. Now all thin gs being equal, which of course they never are, its not a major mental stretch to see that a state that pays $7.25 an hour might be a tad more competitive than one where the push is $10-$15.
Forexpro: ...
Long article updating the magazine's January "Investment Roundtable" in which a colorful cast of characters offers their best investing ideas. Scott Black's picks have done well thus far this year; $CUBI and $MSCC are up nicely, $ARCC is h ...
debeers: $MHK, $CBRL,$CRI, $ULTA, $LAD Not OT-My favorite ad is the one where. 1.the millennial having a brew with his buddies and they all say, "I'm never getting married ." 2. The millennial is in a store buying an engagement ring 3. He is with his wife on a plane and he says, I'm never having kids 4. Cut to the delivery room 5.He is never going to move to the burbs 6. He is washing an SUV in front of his house and she's having another baby and 7. He's "never letting go." The nice thing about being a millennial? You get to grow out of it and still want to look good for yourself and/or your significant other.
debeers: $CRI/$MHK/$GILD/$SWKS/$PANW-C​onstruction and housing are higher. Where there are houses, babies for all the folks who were getting busy last winter. $GILD--Tricia's-stock and the biotech class, PANW and SWKS what's not to like?. Tomorrow adding to MU. (Why? Because I am a crazy lady who needs to have her head examined, that's why). Also adding to $LUX)Luxxotica makes more sunglasses than anyone else and more folks and parents learning to take care of eyes.. Note to champ: Get out of LL while you can, IMHO.No leadership here, Do you know something the CEO who quit doesn't know? Didn't think so.
AlanB: $CRI - Breaking out
debeers: $CRI,$MHK,$SIVB,$AMAG,$SRPT, $ONCE-The trend is your friend: here's what I am owning now and what I hope to own in a downdraft: Marriage is up and divorce is down: if DAN and Cramer can do it,anyone can. Do you know 2 more diverse people?I don't.All ...
pcotton: #scan #rightUpper pullbacks - $ABC $AGEN $AMZN $CBM $CORT $CRI $FTNT $GIII $HILL $ITG $MDSO $MRH $SHOO $SIG $TASR $TXMD $ULTA
pcotton: #scan #rightUpper pullback to 20 or 50, bounce $CORT $CRI $DNKN $HAS $INSM $NAT $SHOO
pcotton: #scan #upperRight - uptrend, pullback to the 20, bounce - $BRKL $CLGX $CRI $DST $ELLI $ESPR $FTNT $GPN $HAS $INCY $SABR $SCI $STRZA
debeers: $THRM/$HAR/$ORCL/$CRM/$CRI-Well, after returning from the vomitorium, was relieved to see that HAR was down to a 4.49% loss, exactly equalling the 4.49% gain in $THRM. Sold both and considered myself lucky. $CRI-is a winner and kept it. Also, regarding $ORCL/$CRM-CRM/ORCL- What the guys on TV weren't comprehending is that $CRM's Benioff has always been a cooperator: he wants to win and inspire and lift up everyone else to win too; Ellison is an insecure narcissist: he not only wants to win, everyone else has to be crushed because he cannot tolerate anyone with a divergent opinion and that's the only way he can feel ok about himself. He can only be secure if he puts others down. I know people like this; they are to be avoided.
debeers: $CRI-CRI-Now 36 cents from its forever high and then all those infants clothing bought at baby showers will need to go from newborn (lasting about a minute and a half) to 3 months to 6 months to 12 months and so on and so on. You can choose to forego a clothing purchase for yourself but the adorable snowflakes become snowballs and then full fledged snowmen.Babies and toddlers are different from children who can always wear hand-me- downs.I have n idea why infants and toddlers are different from full blown thinking little people. They just are. The little buggers won't stop growing and grow at a very rapid rate-to which I say YAY!
debeers: $CRI($MHK, $LAD) et al-Are you really going to live in your parent's house? Not even get your own apartment? Regardless of the price of gas, the dealers have at least 1 more good Q and you need a SUV more than a sports car right now. Oh, and when you leave your parent's house, because you are a parent, are you going to let the kid crawl around on an LL floor? Here's a million dollar Q. What do consenting adults do when it's a cold and snowy night?? Yep, Carter's figured it out!
farview: @debeers $CRI Liver pills came to mind.
Bridget: Vol Squeeze pops today: $MET, $TSS, $HOT, $XPO, and $CRI. I currently have no positions but will look to open some tomorrow.
debeers: $ULTA-ULTA-Will all those women in this forum (except for Gwenzee, who is naturally ​gorgois​) please let me know if they consider that skin and haircare are discretionary?? And if it is discretionary, is it discretionary the same way as oh, gee, clothes for an infant??Do you understand why $CRI-Carter's did well? Well, my gay (and by gay I am SURE he meant happy) stylist would say, you are really cray cray, honey.
jonwest88: $CRI Consolidated on the 100 day MA, now broke out above Bolllinger bands, 50 day, and cup high back in January. Baby needs and got new shoes and overalls and pi's!
Tim S: EARNINGS BEFORE THE OPEN: $AEGR, $AES, $AG, $ANF, $ARCC, $AVA, $BCRX, $BKS, $BUD, $CHK, $CLH, $CNP, $CRI, $CVC, $DGI, $DIN, $DLTR, $JAKK, $LITB, $LOW, $MDXG, $NXST, $PKD, $RY, $SNH,SODA, $STWD, $SUSP, $SUSS, $TASR, $TDS, $TGT, $TJX, USM
grazpa: $CRI While the down move a few days ago was a high-volume down move, $CRI seems to be stabilizing right at the 200-day, and may be at a low-risk buy point with a tight stop under the 200-day. I bought.
Tim S: Notable earnings before Thursday's open $AB, $ABB, $ACAT, $AIXG, $ALK, $ALV, $ALXN, $AN, $ASPS, $AVT, $BC, $BEN, $BG, $BLL, $BMS, $BSX, $CAB, $CAJ, $CAM, $CCE, $CELG, $CFX, $CL, $CLI, $CMS, $CRI, $CS, $CSH, $CVE, $CWEI, $DFT, $DLX, $DNKN, $DO, $DOW, $DST, $ELN, EQM, $EQT, $ERIC, $ESI, $F, $FAF, $FLIR, $GG, $GNC, $GNRC, $HERO, $HOT, $HSY, $ICLR, $IMAX, IP, $JNS, $KKR, $KMT, $LAZ, $LEG, $LTM, $LUV, $MCK, $MDP, $MDSO, $MGI, $MJN, $MMM, $MO, $NBL, $ODFL, $ORI, $PACR, $PCP, $PDS, $PHM, $POT, $PTEN, $PVR, $QSII, $RCI, $RCL, $RDWR, $RS, $RTN, $RYN, $SEIC, $SHPG, $SIRI, $SJR, $SLAB, $STC, $TDY, $TKR, $TROW, $UA, $UFS, $USG, $VCI, $VDSI, $VLY, $VNTV, $WAB, $WCC, $WRLD, $XEL, $XRX, $YNDX, ZMH
rah: $KORS - (same industry as $UA, $CRI, $GIL, $RL and a few others worth looking at) looks like it is inching closer to the $75.77 area again, the 50% Fib Retracement of the 9/19/13 move back down to support. An easy look back shows $73 as the breakout & current strong level. It is in a BB Vol. #Squeeze and $IF it can break this level with some Volume, I think it could be a decent entry or add spot. Next Earnings 11/13/13. @debeers (and my girls) like this one. (I have a long option on) rah
Tim S: Notable earnings before Thursday's open: $ABB, $ACT, $AEP, $AIXG, $ALK, $ALKS, $ARG, $ASH , $ASPS, $BC, $BG, $BIIB, $BLL, $BMS,BMY, $BSX, $BWA, $CAB, $CAM, $CCE, $CELG, $CFX , $CL, $CMS, $CNX, $COR, $CPN, $CRI,CRR, $CS, $CHS, @DAN, $DFT, $DHI, $DLX, $DNKN , $DO, $DOW, $DST, $EQT, $ESI, $FAF,FLIR, $GG, $GM, $GNC, $GPK, $GRA, $HNT, $HOG , $HOT, $HSY, $IDCC, $IMAX, IP, $JAH,JNS, $KEM, $KMT, $LAZ, $LL, $LM, LO, $LUV , $MDP, $MDSO, $MGI, $MHFI, $MJN, $MMM,NBL, $NMM, $NXTM, $ODFL, $ORI, $PACR, $PCP, $PDS , $PHM, $PNK, $POT, $PTEN, $QSII, $RCL,RDWR, $RS, $RTN, $RYN, $SIRI,SLAB, $STC, $STRA, $SUI, $TKR, $UA, $UFS, $USG , $UTHR, $VCI, $VDSI, $VLY, $WAB, $WCC,XRX, $YNDX, ZMH
Tricia: Earnings: Before the Bell: $CCE, $ETN , $CCE, $ETN, $HAL, $HAS, $ITMN, $MCD, $PHG, $SAH, $RPM Other: AMLN, $AGO, $CIM, $CRI, HGSI After the bell: $BIDU, $CE, $CLGX,CR, $FNF, $HLX, $HMA, $IEX, $STLD, $STM, $TXN, $VMW,VNTV, $WCN, $WWD, $WIT, $ZION Make it a GRAND day!
gold2stocks: ...
$CRI
@Carter's upgraded at Citigroup
$CRI was upgraded to Buy from Neutral, Citigroup said. $62 price target. EBIT margin trumps competitors and still expanding.

$CRM
Salesforce.com upgraded at Oppenheimer
Shares of $CRM upgraded to Outper ...
gold2stocks: ...
$CRI




@Carter's rated new Market Perform at $FBR

May 15, 2012 | 7:13 AM EDT


$CRI was initiated with a Market Perform rating, $FBR Capital Markets said. Valuation call, based on a $54 price target.



$D




Dominion Resour ...
fhsavidge: Trending Stocks@joebob--they're all "trending" today. But for a few which have performed reasonably well during the past few weeks, I'd look at $LEN, $ALK, $CRI, $LLY and GE. None of which I own, of course; they don't cause enough pain for my masochistic portfolio. But I'd defer to others in the forum for better performing stocks, i.e., those that are trending higher during a tough market. I'm looking at a lot of mine that are right at, and a bit below, support and wondering when the hell I'll have the guts to pull the trigger. This market has me thoroughly flummoxed. $BEAV is another one I'd throw in the mix, though it seems to be in a defined trading range at the moment. Good luck.
gold2stocks: ...
$CRI
@Carter's upgraded at Goldman
$CRI was upgraded from Neutral to Buy, Goldman Sachs said. Company is raising prices in its wholesale business. $46 price target.

$FRX
Forest Laboratories rated new Buy at Cantor
Coverage of $FRX was starte ...
gold2stocks: ...
$CRI was downgraded from Buy to Neutral, Sterne Agee said. $43 price target. Valuation call.

Chevron downgraded at BofA Merrill
$CVX was downgraded from Buy to Neutral, Bank of America Merrill Lynch said. $127 price target. Production stal ...
tnt: $CRI, Berkshire Part. has accumulated a 9.4% stake recently and is offering a long entry here. http://chart.ly/oa8l9sh
tnt: $CRI, Building a position here . Berkshire partners continues to accumulate a large stake here and I think they are going to push for a LBO
NCDad: $CRI - my lone shining star. I am long overpriced childrens clothes!
Visit the Trading Forum to join in the discussion.
| | |
| --- | --- |
| Stock Price | $USD 81.52 |
| Change | 0.00% |
| Volume | 402,904 |
Carter's, Inc. is a branded marketer in the United States of apparel exclusively for babies and young children.
Request Video of CRI
Already a member?
Sign in here.
Earnings
July 23rd, 2020 - 2020 Q2 Earnings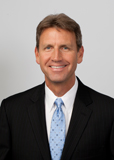 Dan Fitzpatrick
Stock Market Mentor gives you EVERYTHING you need to succeed in the market; all in one place. How easy is that? Dan Fitzpatrick and his elite community of traders share trading ideas, strategies and much more. Dan Fitzpatrick--a world class Technical Analyst, trading coach and regular CNBC contributor--gives you access to all of this with a 30 day trial membership for just $7.77. Get started TODAY and start trading better TOMORROW with the following premium content:
Nightly video Strategy Sessions with a game plan for tomorrow
Got a stock you want Dan to look at? Just ask.
Patent pending video alerts instantly delivered to you when one of Dan's trading signals is triggered. This is not your typical price alert. This is a short video explaining the action you need to take to make money. No more "Woulda, coulda, shoulda"
Access to over 70,700 stock analysis videos
Access an ever expanding library (70,700) of educational videos that will save you time and make you money
Join a team of friends and traders that have one thing in common; a burning desire to succeed.

Become a Member Today!
Gain immediate access to all our exclusive articles, features, how-to's, discussion group and much more...
Satisfaction Guaranteed!
Your Stock Market Mentor membership comes with a 30 day, no questions asked, 100% money back guarantee!