Cronos Group Inc. (NASDAQ:CRON)
Bands Volume 200 SMA 50 SMA 20 SMA Videos Alerts Articles Events

bRobert: $IIPR nh . Their profits go up in smoke . Long term hold. Wait for pb $CRON . Healthy retest at $14 breakout. Set stop 13.90 or 10d moving avg
bRobert: $CRON $20+ .Long term target
bRobert: $CRON Weekly my view I like the view. $20+ . Look for move >16.10 . next. nh blue sky . $20 . Long via leap calls . and . bull put spreads $CGC . Love this tight flag. WEEKLY MACD cross. Will add >45 . aggressively .trade flag. Playing from strength Long term hold
GOOSE: TRADES: $CRON STO 2/1/19 14.5 PUTS @.40 $CRON STO 2/1/19 16.5 CALLS @.50
bRobert: $CRON . Bullish looking candle and 5 min chart. Wants to explore nh's . $17+
woodman: $CRON - liking the action.
bRobert: @woodman $CRON Added leap call spreads
bRobert: $CRON . Throwback/flag to $14 . prior resistance . Watching for bounce. Long term hold
Robert1965: @bRobert $CRON would you add around $14.00
bRobert: @Robert1965 $CRON I need to see a firm bounce first to trade against. I don't have price for an entry on a pullback..
bRobert: $CRON . healthy positive retest of $14 breakout . area . $13.90 stop on new positions
Robert1965: $CRON hit ATH 15.75
wijimmy: @Robert1965 $CRON ..running.. higher highs
Robert1965: @scottrades $CRON looking for entry with action today UP to a ATH 16.07, then sudden drop to 14.92 the close, now back 15.30 where would pick an entry point
GOOSE: SOME TRADES: $SFIX BTO STOCK @22.10 $HIIQ BTO STOCK @34.50 $CRON BTO STOCK @15.40
Sher: $SFIX, $CRON, $DBX, $IQ, $SGMS, $ADNT, $OSTK, $CLVS, $KEM - 9:05 AM... "Upside movement in several underlying call options indicates further near-term gains ahead" (SSE news post)
GOOSE: TRADES: 2nd tranche. $CRON BTO STOCK @15.80 $CRON STO 1/25/19 16.0 CALLS .70 Expires Friday.
scottrades: Here's a view on $CRON that caught my eye. Needs to break through or it could break down or just go sideways.
billk: @Scottrades $CRON - What other direction can it go? :-)
bRobert: @billk $CRON Dimensional time travel to an alternate universe.
scottrades: @billk $CRON Ha! Stating the obvious I know, but there's traders of all different levels here. Didn't want to leave any questions and be open to all possibilities.
Robert1965: @bRobert @scottrades Where would you add to either $TRLY or $CGC I looking to reenter these or $CRON, $TLRY is off 27% resent high the others are less
bRobert: @Robert1965 $TRLY $CGC $CRON $TLRY $CGC . I would have a small place holder position in the big 3 . (TLRY CRON CGC) . $CGC Scale in if the flag fires. Stop just below the flag. Straight forward. $TLRY SMALL position now with stop just below the 20d. Scale in with move >50d . and with take out of recent high. Looking for $120+ $CRON . Resistance is obvious on the chart. Wait for confirmed breakout >14.25. to add to position. Stop below the breakout area $13.90
scottrades: @Robert1965 $TRLY $CGC $CRON $TLRY I like to either use a base of support to define my risk or a pullback to support.
Robert1965: @bRobert $TRLY $CGC $CRON $TLRY thanks
bRobert: $CRON . Crack in ceiling . Long from below . Will add with sustained bo
captron: @bRobert $CRON If it looks like its going to close above the previous high, Will be adding also. Would like a little more volume.
bRobert: $CRON . $20+ . target . Like the WEEKLY high base . Long term hold via leap calls/bull put spreads
bRobert: $CRON . Trailing stop $13.90 . Enjoy . $GWPH . Slow boil
bRobert: $CRON . Up 9% .
petros06: @bRobert $CRON CIBC initiates coverage. $CRON Outperform, $22 price target. $CGC Outperform $65 price target
scottrades: @bRobert $CGC For what it's worth, CIBC (Canadian Imperial Bank of Commerce) Initiated coverage on them and $APHA and $CRON. Keep in mind this is Canadian Dollars, but never a bad sign to see banks step up. Personally, I would like to see the sector rest a bit before the next leg up.
traderbren: @scottrades $CGC $APHA $CRON - agreed, I think the group needs a rest regardless of the Loonie getting behind the group. ;-)
scottrades: @traderbren $CGC $APHA $CRON Funny how "Price Targets" always come out near the end of the moves..lol
kus123: @scottrades $CGC $APHA $CRON Scott, what is "Initiated Coverage" means?
Robert1965: @scottrades $CGC $APHA $CRON Question I have why is $CRON up % wise from its peers $CGC, $TLRY $CRON near HOD, 8.8% and near YDH of 15.30
traderbren: @scottrades $CGC $APHA $CRON - yep. dollars to doughnuts, you can pretty much bank on it. Very comical.
scottrades: @kus123 Coverage initiated occurs when a brokerage or analyst issues his or her first rating on a particular stock. $CGC $APHA $CRON
Suz: @kus123 $CGC $APHA $CRON Initiated Coverage means the brokerage is now following the stock and will be making comments and price targets and more than likely took a position.
scottrades: @Robert1965 $CRON Had a nice pop when $MO took a stake in the company. It's held up better than a lot of the stocks even when the sector was falling. Also important to note that traders love stocks close to their All Time High because there's less upside resistance. $TLRY $CGC $APHA
wijimmy: $TLRY,$CRON... $CRON is High... up 9% for day and $TLRY is at Low of day down 10%.... shouldn't they be trading close together ??
scottrades: @wijimmy $CRON is near it's All Time High. $TLRY is near it's 2019 Lows. $CRON is making Higher Highs. $TLRY is Making Lower Highs. No reason (imo) for them to be correlated.
bRobert: @wijimmy $TLRY $CRON Same family Different Technical picture. $TLRY needs more work.
wijimmy: @scottrades $CRON $TLRY ... THANK YOU SIR
bRobert: @woodman $TLRY Stopped out. on small . Did well on the initial pop >100. Still watching. Time will fix this one. Pendulum swings both ways. $CRON is a home run for me. $CGC not too shabby.
rachel: ...
$CRON – nice breakout today.
$HLF – still consolidating in a base. If this pulls back, it's a buy – established support at 50-day MA.
$ORLY – consolidating. Watch for break out at $355 on volume.
$INSP – should ...
bRobert: $CRON breakout/retest bounce.. Is this time the charm? Long 2020 Leap call spreads and Bull put spreads ....for a long time $CGC flag $52 measured move with trigger
scottrades: For those who missed the Webinar.. @Dan mentioned $CRON and $CGC as some potential #PotStocks to look into because of the volatility. Resistance for $CRON is currently at $14 From my view these should be short term holds only. Respect your stop.
bRobert: @scottrades $CRON $CGC #PotStocks $CGC Flag trigger could take it to top of range $57 Good risk/reward. $CRON You batter something enough times, it will crack. Then it will move . High risk entry now.
steve71: @scottrades $CRON $CGC #PotStocks Excellent videos yesterday.
baronp0329: @scottrades $CRON $CGC #PotStocks Scott, closed my $ACB and $CGC positions yesterday at the close to lock in profits. I saw that ACB went down to last night due to private offerings. Is it a good time to re-buy ACB? Thanks.
scottrades: @baronp0329 $CRON $CGC $ACB I'm waiting for a short term base to develop where I can define my risk. As @bRobert mentioned, a lot of High Risk entries right now.
champ: @scottrades $CRON $CGC $ACB --- Yes I agree...extremely high risk. However I'm positive on $GWPH and I have been posting...what do you thinking about $GWPH...? I'm holding a position...and I'm waiting for M&A....could breakout.
bRobert: @JBed $TLRY Retest breakout area. Bounce Same with $CRON Technically appropriate
bsafriet: #marijuana NY Governor Cumo expected to outline line plan to legalize recreational pot use - MarketWatch $ACB $APHA $CGC $CRON $GTBIF $IIPR $ITHUF $NBEV $TLRY ETF: $MJ Warning: These names are not for the faint-of-heart! Holding a core position in most of this group and swing trade the news.
bRobert: @bsafriet $ACB $APHA $CGC $CRON $GTBIF $IIPR $ITHUF $NBEV $TLRY $MJ #marijuana $IIPR is a bit different from the rest. Real and Very transparent earnings/revenue growth. Dividend. Polite WEEKLY chart that rewards holders. The 3 major players $TLRY $CRON $CGC have all had monster moves over the past year. Their WEEKLY charts are consolidating those moves and should reward patient long term holders scaling in with good entries. . Huge upside for all of them.
Robert1965: @bRobert $ACB $APHA $CGC $CRON $GTBIF $IIPR $ITHUF $NBEV $TLRY $MJ #marijuana In $CGC looking at $TLRY for entry around $95. your thoughts
bRobert: @Robert1965 $ACB $APHA $CGC $CRON $GTBIF $IIPR $ITHUF $NBEV $TLRY $MJ #marijuana I don't have a specific entry price to recommend. Bearish Intra day chart / price action could make any entry price risky. I could see a pullback to $85 and not be concerned. Move >$106 is what I'm watching for or a significant pullback/bounce off support /retest breakout area. I've been trading around a core and have an entry price in the 70's. My position size is appropriately modest
bRobert: $TLRY Looking interesting on breakout retest. Following to add with perky bounce on intra day. $CRON retest breakout healthy $CGC buyers underneath.
bRobert: $TLRY . Continues to set up. Squeezing just below UP CURLING 50d. Small base with flag. WEEKLY bullish engulfing. Small position . Watching for confirmation. Squeeze breakout >50d could be explosive. $CGC . Looking for pullback/bounce to add. Bottom in. $CRON . Long term hold . Top of range. $PYX . Basing. Watching
bsafriet: #marijuana @woodman @champ Some more that are working - $ACB $CGC $CRON $GTBIF $NBEV $TLRY
woodman: @bsafriet $ACB $CGC $CRON $GTBIF $NBEV $TLRY #marijuana - thanks. I'm in CGC.
bRobert: $CGC .Nice pop. Bottom in .$CRON . Long term hold . WEEKLY target $19+ . $TLRY . continues to set up nicely for bullish pop from gentle down sloping consolidation of the massive move last year. 50d curling up. Easier to blast through from below. Squeezing. You don't have to be early. Set an alert. $KSHB . I like the WEEKLY . Watching. $IIPR . Long term hold. Transparent earnings/revenue. growth dividend . $NBEV . Consolidating for next move. tightening up.
rachel: ...
$CRON – only pot stock that's working...and it's volatile.
$TEAM – tightening up. Good price action last week.
$HLF – Acted well today.
Robert1965: $TLRY, $CGC, $CRON up in PM $CGC up 3%
bRobert: @Robert1965 $TLRY $CGC $CRON Still long CRON via leap calls 2020 and short put spreads . Pure profit above $5 share price
champ: $CRON $NBEV....Positive News on the sector today...Denver, Co.
spmeyers: $CRON has pulled back on low volume; watching for buyers
PJMR11: @spmeyers $CRON Added to my 1/2 position
rachel: ...
6. $CRON
7. $IIPR – the only thing I see that works in this space. More on this over the weekend.
8. $LFVN – tiny position
9. $HLF – needs to squeeze a bit more.
kt4000: Nice Altria makes a 1.8B investment in $CRON..... 16.25 a share CD
captron: @kt4000 $CRON Now we wait for the analyst to take this apart and downgrade both companies.
kt4000: @captron $CRON I sold it all on the news.....
jwstich: @kt4000 $CRON how did you arrive at 16.25 number. ?CD
captron: @kt4000 $CRON I still have 1/2 position with a tight stop. Also have MO in long term.
kt4000: @jwstich $CRON 16.25 CD was at the amount they valued $CRON at - it was on the news feed. So the market is bidding it up as the conversion rate is around .75
jwstich: @kt4000 $CRON Here is an article about the purchase: https://tinyurl.com/y7dwd7tm Thanks for the quick response
schartline: $cron up about 30% pre market, long leaps
PJMR11: $CRON Took advantage of this PB to get in for long term. Altria interest makes this interesting.
KemoSabe: $D $DUK $CRON $SQQQ Only positives I have. All the rest are dark red.
PJMR11: $CRON 5% down now. Looking for this to bounce
PJMR11: $CRON Took a 1/2 position with tight stop
PJMR11: $CRON stopped out for small loss.
Kasey: $TLRY AND $CRON GAPPED UP AT ABOUT 11:52AM TRADING WAS PAUSED BECAUSE OF IT ON TOS
baronp0329: @Kasey $TLRY $CRON From RevShark tweet: Weed stocks popping on rumor that $MO in talks with $CRON
bigbartabs: $CRON ... just jumped 5%. Got high faster than their customers. Looked like one trade. I now see no ask price on Etrade, bid price same as the pop. Huge volume. Maybe some institutional trader is getting fired as I write this. Now its up 20%. I guess I should have bought more than a half position this morning when it went half mast of last week.
bigbartabs: @baronp0329 $TLRY $CRON $MO ... oh, so now my last post is answered.
Kasey: @baronp0329 $TLRY $CRON $MO THANKS, ABOUT WHAT TIME WAS THE TWEET? I'm TRYING TO FIGURE IF THIS WILL RUN OR CR_P...
baronp0329: @Kasey $TLRY $CRON $MO over 10 minutes ago
baronp0329: from CNBC: $MO $CRON Altria reportedly in talks to buy cannabis company Cronos Group Marlboro cigarette maker Altria is in early talks to acquire Canadian cannabis producer Cronos, people familiar with the matter said on Monday. Cronos has not agreed to any deal and there is no certainty it will do so, the sources said. https://www.cnbc.com/2018/12/03/altria-reportedly-in-talks-to-buy-cannabis-company-cronos-group.html
bigbartabs: @Kasey $TLRY $CRON $MO ... didn't see the tweet, but I took my 20%.. Will try again with a pullback.
PJMR11: @gmj $UNG $UGAZ The other side of the coin is that I set too tight a stop on $CRON and got stopped out before the big move up. Setting stops is a real art, and one which I am learning, sometimes the hard way.
Gary: ...
13. $CRON – Alert $9.40

Robert1965: $tlry $cron $cgc all pot stocks up 4. to 5%
audrina0904: @Robert1965 $tlry $cron $cgc - and all in pretty sizable down trending channels...trade lightly.
DAN: $CGC -- Watch Canopy Growth for an oversold bounce trade. It's down big after hours, and it's one of the Big Three pot stocks ($CGC, $TLRY, and $CRON). Always "buy the dip" buyers out there.
DAN: @DAN $CGC $TLRY $CRON CGC -- working. Rubber Band Snapback. Stop at $35.20
Reif99: @DAN $CGC $TLRY $CRON Feels like it's done to me?
DAN: @Reif99 $CGC $TLRY $CRON Looks like it.
bigbartabs: Pullbacks... if you have been waiting for pullbacks to buy something... you might want to look at $TLRY $GVA $FEYE $DATA $CRON $CHEF These are from the list of stocks on the right of the forum. FWIW...
Visit the Trading Forum to join in the discussion.
| | |
| --- | --- |
| Stock Price | $USD 16.64 |
| Change | 0.31% |
| Volume | 1,096,490 |
Cronos Group Inc is a diversified and vertically integrated cannabis company. It produces and sells legal marijuana in the Canadian medical market.
Request Video of CRON
Already a member?
Sign in here.
Earnings
May 9th, 2019 - 2019 Q1 Earnings
May 14th, 2019 - 2019 Q1 Earnings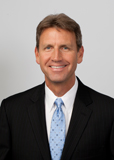 Dan Fitzpatrick
Stock Market Mentor gives you EVERYTHING you need to succeed in the market; all in one place. How easy is that? Dan Fitzpatrick and his elite community of traders share trading ideas, strategies and much more. Dan Fitzpatrick--a world class Technical Analyst, trading coach and regular CNBC contributor--gives you access to all of this with a 14 day FREE membership. Get started TODAY and start trading better TOMORROW with the following premium content:
Nightly video Strategy Sessions with a game plan for tomorrow
Got a stock you want Dan to look at? Just ask.
Patent pending video alerts instantly delivered to you when one of Dan's trading signals is triggered. This is not your typical price alert. This is a short video explaining the action you need to take to make money. No more "Woulda, coulda, shoulda"
Access to over 62,000 stock analysis videos
Access an ever expanding library (62,000) of educational videos that will save you time and make you money
Join a team of friends and traders that have one thing in common; a burning desire to succeed.

Become a Member Today!
Gain immediate access to all our exclusive articles, features, how-to's, discussion group and much more...
Satisfaction Guaranteed!
Your Stock Market Mentor membership comes with a 14 day, no questions asked, 100% money back guarantee!