Changyou.com Limited (NASDAQ:CYOU)
Bands Volume 200 SMA 50 SMA 20 SMA Videos Alerts Articles Events

tri2insite: $CYOU 59 min trade
DAN: @tri2insite $CYOU Cash dividend of $9.40. Today is the ex-date, which is why the price dropped. Doesn't change the trade, though. Just nice to know why the stock fell so much.
tri2insite: @tri2insite $CYOU nevermind. Ex-div today $9.40
tri2insite: @DAN $CYOU thanks @Dan. just saw your post after my update
spmeyers: $CYOU pretty good phase 3 setup: big volume on phase 1, low volume phase 2
Bret: Any opinions on $MLCO or $CYOU?
spmeyers: @Bret $MLCO $CYOU I saw CYOU breakout, decided to wait for pullback
woodman: @Bridget $SINA - $CYOU, another #Chinese stock, looks okay on the weekly - drifting to the rising 50 week.
woodman: $CYOU long squeeze. Waiting for some news to propel it one way or the other, such as ... say ... earnings? 10/27 bmo. For you gamblers. No position.
thehook1: $CYOU making pre-earn run
DAN: @thehook1 $CYOU NIce. Thin stock...but strong breakout above $40.
spmeyers: $CYOU gently pushing the upper BB up from tight squeeze
woodman: @audrina0904 #Chinese - watchlist (in order of today's performance as of a little while ago): $TCEHY $MOMO $NTES $BITA $JD $CTRP $SOHU $SINA $EDU $BABA $TAL $WB $BIDU $YY $CYOU
audrina0904: @woodman $TCEHY $MOMO $NTES $BITA $JD $CTRP $SOHU $SINA $EDU $BABA $TAL $WB $BIDU $YY $CYOU #Chinese THANKS!
mharps: $CYOU- sold some but it's still strong
mharps: $CYOU-moving up-took small bit
MayoEng.: $CYOU had my alert set for $22.20 break out.
Bridget: Have a great weekend everyone. I'm out all next week, going camping in the desert :), but I will be back for all the fun after Labor Day. Notes: $SWN - still range bound, this is one I would sell puts on over buying covered calls $STZ - failed breakout again $LN and $YRD - #ipos finding support after flag $BETR - coming out of cup and handle $MOMO $BREW - breaking out to all time highs $DD $DOW - failed breakout, but I would still watch this for a move higher $ULTA - don't buy this just yet $HRC - good momentum here $CYOU - VS breakout $CMCSA - weekly looks toppy $WTR - failed again at 200MA $RAX - this move is over, take profits In a squeeze: $GE, $MSFT, $FB, $GILD, $NFLX, $MDLZ, $GIS, $MMM
Trixie: @Bridget $SWN $STZ $LN $YRD $BETR $MOMO $BREW $DD $DOW $ULTA $HRC $CYOU $CMCSA $WTR $RAX $GE $MSFT $FB $GILD $NFLX $MDLZ $GIS $MMM #ipos Enjoy the last wk of summer, Thanks for all you do. :)
garymeisel: @Bridget $SWN $STZ $LN $YRD $BETR $MOMO $BREW $DD $DOW $ULTA $HRC $CYOU $CMCSA $WTR $RAX $GE $MSFT $FB $GILD $NFLX $MDLZ $GIS $MMM #ipos Great job Bridget! Burning Man is the best! Have lots of fun!
mradams0621: ...
$CYOU Changyou.com Limi... 19.00 -9.52%
$SPHS Sophiris Bio Inc ... 2.31 -7.97%
$NSR Neustar Cl A 21.11 -7.82%
$IILG Interval Leisure ... 15.00 -5.99%
$HOT Starwood Hotels &... 70.53 -5.95%
$MNKD Mannkind Corporat... 2.30 -5.74%
$LABU Dire ...
traderbren: @rck89 -- $BABA may be a little soft today due to $SOHU and $CYOU.
tina: Notable earnings before Monday's open $ACW, $AHGP, $ARLP, $AWI, $CALM, $CMI, $CMP, $CRNT, $CYOU, $DCIX, $EDR, $LECO, $MCY, $NTLS, $ONB, $ROP, $RPM, $SIR, $SOHU, $STNG, $TEN, $TSN Notable earnings after Monday's close $ADVS, $AFG, $AFOP, $AGNC, $AMKR, $ARE, $BOH, $CGNX, $CR, $DCO, $DENN, $EMN, $EXAC, $GGP, $GHL, $HLF, $HLIT, $HLS, $IDTI, $IPHS, $JEC, $JJSF, $KN, $LMNX, $MAS, $MERU, $MSTR, $NCLH, $OMI, $PCL, $PRE, $PSMI, $RRC, $SIMO, $SSW, $TTS, $WRB, $XL
Tim S: Notable earnings before Monday's open $BWP, $CNA, $CYOU, $HAS, $L, $MCY, $MNTA, $SFUN, $SOHU, TTI
:
scottto: #RoundedBottoms - Here are some promising patterns (although recently this hasn't been as fruitful as it was during the summer/fall): $WTW - A seasonal thing I think. I remember @Aragorn, I believe, saying earlier in the year he would be looking for this one nearer to the holidays. $SOHU - Watch for a move above Friday's high $NSM $FTI $CYOU - see $SOHU comment This pattern has been a big money maker for me the last 6 months. Less in the last month, more takeouts as volatile moves get you in and stop you out a couple days later.
scottto: $CYOU - #countertrade - A little crazy given it's a Chinese internet gaming company but sometimes ya gotta take a shot. Pretty close to the stop level so the overall risk per share is pretty low and favorable....
Tim S: Notable earnings before Monday's open ARLP, $AWI, $BIIB, $BKW, $BOH, $BWP, $CNA, $CYOU, $EDR, $EW, $KEX, $L, $MCY, $MRK, $ROP, $SOHU, $STNG, TEN
DAN: $QIHU -- that's a tough one to analyze right now, @luongobill12. With $CYOU and $SOHU down so much, $QIHU is down in sympathy. And those two stocks are going lower, so I'd expect $QIHU to decline more too.

If you're uneasy about the position but ...
1Boston330: $RENN, $SFUN, $CYOU & HMIN. Also, add HMIN.
:
Tim S: Notable earnings before Monday's open $BEN, $BWP, $CALM, $CNA, $CYOU, $DCIX, $EDR, $HTZ, $L , $LECO, $MCY, $NCLH, $ROP, $SOHU, $SPG,TEN, $WYNN
philharmonic: $CYOU - Looks to be breaking out of 6 month consolidation. http://www.flickr.com/photos/52283452@N06/9272101380/
wesley: $CYOU and $TRLG ugly
bullmoose: $CYOU - While everyone was jumping on $DANG this morning, I pounced on $CYOU (mainly because I missed the initial pop in $DANG by not having a buy at open order in). The $CYOU buy has worked out nicely so far. $CYOU bounced off the 20-day on Friday and continued the bounce today. I'm looking for it to get up near $30 before encountering resistance. I also bought a Rev Shark stock of the day pick: EPAM. Nice flag pattern breakout.
hooked1: $CYOU - @Bullmoose - I'm in there with ya baby!
bullmoose: $SFI - One of my stronger performers (along with $EPAM, $TNK, $RGR, $CYOU, CPWM, $HOS, $AAPL and ANH). I bought Thursday's bounce off the 50-day and have a stop under that.
MSL: China, @jolinla I like your thesis are you going to throw $CYOU DANG $SINA into the mix ?
ronnygj: $CYOU just starting to break out #RHRN
bullmoose: ...
Play stocks, some of which I trimmed today, include $CYOU, $SOL, ZNGA.

I also trimmed some TEX.

That pretty much sums up my day.
bullmoose: $RENN / $CYOU / $SINA - $RENN is consolidating. I'm long $CYOU, which looks like it's coiling to pop, similar to $TSL did last week. I also own a little $SINA, which is attempting to base along the 20.
nwsvndr: I think $CSX, $NSC and $CYOU were 3 of them, $RENN also but that was in the free video. The other 2 were less clear.
bullmoose: $NVDA - Missed it while gobbling up others like $WLL, $CYOU, $POT and CLF
bullmoose: So Much To Buy, So Little Time - Man, so much happened at the open today, I couldn't catch it all. I missed $NVDA even though it was on my buy list and cued up on my 1-minute charts. That's because it shot up so fast while I was buying $WLL, $CLF, $C ...
jmcgee66: $CYOU Yes, sold half this am. I might buy what I sold back if it closes over $27. Looks like it could run.
jmcgee66: $CYOU Starting to break out.
DeanB: $CYOU Looks like a good setup. Fundamentally, this stock is super cheap. Bottom of the long term channel, downside looks small which I like. The 50 day is looming right at the top BB...the BB's are relatively tight for this stock. A volume move over the 50 day puts this in play for a nice move into earnings on Jan 30. #Options have no volume, so you have to play the stock.
Aragorn: $CYOU - good morning Elektra - I have been following it as well this morning and it gave us a chance at 49.80 - that acted as support all morning. Not much but it was a fairly low risk entry as a day trade entry. I ma sure you are looking at this longer term but it is above the upper BB and has come off of the highs and todays volume looks to be above average already so maybe the buying is over for the time being. It has made a monster move in the last 2 days. Wait for a $PB or continued strength before entering here. IMHO GL
eleKtra: $CYOU - @aragorn, thanks..will keep watching..
Aragorn: $CYOU - elektra - - it is acting really strong. Note I show that it has and $ATR of 2.26 so there could be some room for a continued move up today. and it did make a new intraday high since I had posted my earlier one to you. Now I am really gone for at least a few hours. GL
DeanB: $CYOU IPO's in 2009, spun off by SOHU. Hit $48.38 in july 09....retraced, and is now passing that high...going into blue sky territory....looks to be catching a little fire here.
cmac: $CYOU if someone doesn't like this market, $CYOU is setting up as a potential triple top. I'm short via some puts.
jolinla: $CYOU I realize that Chinese stocks are off the table for the moment but when I was reviewing my lists I thought that this one looked interesting. What particularly attracts me other than the defined risk is that on a three day chart the bounce seems to be holding and on a weekly chart the uptrending channel is intact. I recall that this company has about a 35% growth rate but I haven't looked at the fundamentals...wouldn't trust them anyway. I think the next earnings report is at the end of July. It obviously had a good earnings report at the end of April.
Splendor: $CYOU - clear support at $40. what do descending triangles do when they resolve? seems like less buyers are coming in but then again it looks like a nice consolidation on lower volume. but if it does move it seems it does most of its move in one or two days then rests. going to watch for a day trade.
hambone: $CYOU - sold $CYOU Jun 37 puts @ .40
taylor: $SINA, $MOBI, Chinese stocks- even with the recent sharp pullbacks some of these have done really well this year. Once they stabilize, they should be worth a look. I would set alerts for when they cross back above short term moving averages. Top 10 Best-Performing U.S.-Listed Chinese Stocks Year-to-Date: $ATAI, $MOBI, $SINA, $MPEL, $BNSO, $SMI, FMCN, $CNTF, $SSW, $CYOU
glengain: $CYOU - out too early -- +.80
glengain: $NPSP - this was the better candidate for a daytrade - better than $CYOU -- was not on my radar for some reason
jmcgee66: $CYOU Strong on a down tape.
kappy12: $CYOU Any thoughts on todays movement?
kappy12: $CYOU Any thoughts on todays movement? Thanks in advance
jmcgee66: $CYOU Big breakout yesterday on good earnings. A pull back today to test. I'm in. Thanks Deanb!
DeanB: $CYOU Being bought strong today after earnings. Bands on the weekly chart expanding upwards, daily chart extended....but action today is quite bullish. This company is very cheap on a valuation basis...owned by SOHU. This could go a long way just to get to a 1 peg.
DeanB: $CYOU One more VS (weekly chart). Not the greatest buy point on the daily chart, but the VS on the weekly is looking early still. Earnings on monday...cheap stock on a valuation basis. Chinese gaming company. Volume has been increasing last several weeks. If they report good earnings, and sell off.....that could be a good entry. This company was spun off and is partially owned by SOHU.
ssguy: $CYOU, $PWRD - Gap Downs, Potential 59 Minute trades. I initiated short on CYOU. StopMarket at 29.82. ... $PWRD getting clobbered on earnings.
DAN: Guys, $AAPL has been an amazing performer here. Most, though not all, have made a lot of money on $AAPL just by remaining long (something that I have been quite vocal about). I don't think it is excessive to discuss this stock when it is on the front page of the financial newspapers and is making people rich. I thought all the talk about some of the other stocks that people get caught up on is excessive. $CYOU and some other random ticker that I forget come immediately to mind. You always want to avoid "group think" because it can lead you off a cliff like a herd of buffalo. But unhealthy group-think is different from what's happening with AAPL.
DAN: RINO: Hi cking. It would be a mistake to say that I "don't like RINO."

1. I don't know the company. It's not on my radar screen.

2. I didn't like it when it was correcting after a move from two bucks to $35. I saw nothing but buyer ...
CallaLilly: DeanB - nice to see you here, it's been a long time ... since the good old $CYOU days.
Tradervic: Stops: @Manhat10 I did pull stops selectively as mentioned. i.e. #financials and tech which I felt were due to improve after todays downdraft. let my stops on Trannies go as I am looking for better entries. Also let my stops go on metals and $CYOU in light of todays news. It is also related to how well I am positioned relative to the 50 day. I am looking for strong entries only over the next few weeks with stocks trending off base supports. Getting chewed and stopped out of positions with less than superlative entries lately.
larry c: i am new to the S.M.M. and just wanted to introduce myself, have been trading for a while. i received @Dan's free video and it didn't take long to realize that this site was more then special. So now i am veteran of 1 week. My thanks to you @Dan for giving us a place to learn to trade stocks and manage our money. On friday @Nina SF16 mentioned a stock $CYOU and i picked up a few shares. planning on selling 1/2 my position unless this stock turns around. So my thanks to @Nina SF16 on my first stock purchase...@larry c
NinaSF16: $CYOU Looks like it's getting some buying activity/support. This stock is at the bottom of it's channel. Upside targets/possible resistance: 50dma = 33 ish Then 34 - 35 Happy & Profitable Trading everyone...
Tradervic: $PSEC ITWO $MELI $FCX $SPX $LIFE $NVDA $WFT $XLK $XLI $AAPL RTP RIMM $C $BAP $SPY $CMG $HTS $CME $FXI $FSLR RGFAX $MLM $GOOG HGSI EXM $DRYS $QQQX $CYOU LINE $RDC $IYT $IPI $TCAP $CRM $HPQ $PVR MEE CHTRQ $QCOM $AXP $IRR $RIG PCX $GS $VMW some of the stocks I am following today. Most are topping out on today's 200 min ma. Except for the following which are showing continued strenght (-2 spelling) strength. Rimm HGSI $AXP The others are flattening and I am watching for directional signs on the last half hour before making any buys. They may pull back but close over the open and afford a little better buying opportunity. IMHO @Tradervic
dennis: $CYOU anyone still in this stock? Analysts say Citigroup maintained Buy rating and reduced price target from $45 to $43. Susquehanna Financial Group upgraded $CYOU from Neutral to Positive, with $46 price target. Roth Capital Partners reiterated Buy rating and $40 price target on CYOU. ThinkEquity maintained Buy rating on CYOU. Piper Jaffray maintained Overweight rating on $CYOU, and reduced price target from $44 to $38. Brean @Murray downgraded $CYOU from Buy to Hold.
DeanB: $CYOU I got back in a little while ago around $30 ....sold half on the earnings run up. Nice growth rate...so as long as we don't breach that $29 level...I'm in. Dean
CallaLilly: Small caps are just getting picked on. Does this historically mean anything? And I think at first glance $CYOU did fabulously well, I guess not meeting the analysts estimates? I hate waking up an hour late, lol (well, I love it but ...) $BCRX - congratulations. Hard to play with these flu plays way up here but this really is nice, and saving lives. $TIF reported it's doing its own diamonds and so are some other companies. That seems to me, sleepy me, to be saying hmmm, things are better and we want to take a position here. Wonder if this news will harm sweet little HWD, my favorite.
cmac: $SOHU $SOHU at 16x earnings seems attractive to me. Waiting for some stabilization, but the reaction seems overdone. Maybe a tag of the #200ema will be a good entry. I think normalizing for $CYOU spinoff may be creating some opportunity here.
rainlily: $BIDU trading up or flat basically while $CYOU and $SOHU are down. $SOHU guidance was down on 4th quarter revenue and earnings due to CHinese internet gaming, and so 4th quarter guidance was weak compared to expectations. 3rd quarter revenue and earnings were OK. $BIDU not in the gaming sector, but I think caution probably a good idea if you have a $BIDU postion ahead of earnings.
dennis: Key earings this week for SMM watchers Monday- $CYOU FLEX $SOHU VZ TUESDAY- $ETFC $LIFE OCX $TXT $V $WYNN WED- $HES Q $TCK THURS- $ABX CLF $GFI K $MGM NBL $PG FRI- $ACI SPG
Tradervic: ...
Bought back my put on $CYOU for a profit this am.
Still working this one.
@Tradervic

CallaLilly: $CYOU - so sad to see a faithful friend, err I mean stock, go down. Crazy down. It's looking like it could breach 30. (there's nothing wrong, just the vagaries of the market?) Dean????? Poor CYOU??
strucman: $CYOU - Calla - I found some notes in Google Finance chat about this one. Apparently, today is the day when people who received shares as a part of compensation (i.e., free) were able to sell. They also went on to talk about the disappointing gaming results and pipeline. Finally pulled the trigger and dumped my horribly loosing position. Didn't get a stop set a while back and have been waiting only to shoot myself in the foot day after day. First loss is the best loss and this was a costly lesson. The price action on this one has been so bad that I couldn't even get a decent premium by selling calls against it. Live and learn.
CallaLilly: $CYOU - thanks, I didn't see anything but the price action has been so awful. It was such a go-to stock. Love stops. Sorry, been there too many times.
CallaLilly: @dennis, lol. Goofy ... I'd rather talk about $CYOU, go figure. Why why why? All good and way outside the playing field. Ah, discipline.
CallaLilly: $CYOU - I'm thinking it meets the requirements of beaten down and should bounce because it's a fine company and this is way down, way. And I do think there's some buying interest, albeit skittish? I am now Ms. Calla De Discipline of the Las Vegas kind, lol.
DeanB: $CYOU I'm not in, but I did notice that almost exactly 6 months has passed since the IPO...that means institutions can sell now. IPO price was $16, even at $32 that is a quick double. This could be one explanation for the decline.
CallaLilly: $CYOU - that would explain it. But there was some volume, thank you Las Vegas, to go up. It just feels so nice to have little leashes on everything except dndn and hgsi (choice, just not going to manage to @zig and zag yet, oh well).
CallaLilly: $CYOU - Dean ... just got an alert that it was below 36.25. I can't find a reason for it to slump. What do you think? Market boredom? It already ran so much from the IPO? Surprised.
DAN: Hi Calla! Nice to see you. I'm thinking that $CYOU might be down in sympathy to $GAME (new IPO that's just started trading a couple of days ago). If/When $GAME starts trading above the opening day's high, I'd look for $CYOU to follow. But the chart does look a bit ominous and it looks like $CYOU -- a perennial Forum fave :o) -- is falling below support.
DeanB: Calla - @DAN Out of $CYOU at the moment....have been watching today. $GAME is the issue. $35 area has been the buy point....lets see if some buyers show up.
MattACarter: Today is a good day for me :-) I set my stops within the past couple of days, and moved some up last night in anticipation of the pullback, so I am happy today. I'm looking to put in buy orders tonight and maybe tomorrow to get back in :-) $CYOU - not working for me :-\ $DRYS - stopped out ~$7, looking to get back in later. I'll be watching to see what it does tomorrow. $ATI - still looking for an entry point BUCY - looking at somewhere between $30-$32 to get back in $LVS - stopped out, I'll probobly set my buy limit at ~$16.75 (prior support at the 20DMA) $BEAV - stopped out, probobly set my buy limit at ~$19
strucman: $CYOU - Up almost 2.00 today. Anyone hear any news? I'm finally in the green from my undisciplined buys.
Badger27: $CYOU - I like the beta on this one. Add the China factor and the fact that online gaming is strong in the East. Is anyone following this puppy? What would be a good entry point?
CallaLilly: $CYOU - long 1/3 at 37.89 .... historically excellent opportunity 35-37 ...
CallaLilly: Dean, haven't added to $CYOU just added to $OGXI at 40.01, dropped off my 15 year old at school and down 1.00. Stopped out of things and watching $MPEL give and take.
CallaLilly: $CYOU - it's been my favorite trade when it falters (oh love momo stocks and their swoons) to 35-37 and wakes right back up again. $BIDU huge $GS upgrade to 455. - wish we all owned it from 100.
tjaramil: $CYOU - started at piper jaffray @ overweight
CallaLilly: $CYOU - The target made me very cross ... Changyou.com initiated with an Overweight at Piper Jaffray Target $44.
Tradervic: $CYOU fyi.
Posted yesterday on IBD site:

Changyou.com
By Kate Stalter
Posted 02:26 PM ET
Stocks often notch their biggest price gains within eight years of an IPO. That's why you'll
see so many newly public firms on IBD screens. One stock tha ...
bhaden: $CYOU - Agree Calla. Boy they really went out on a limb! Have 2 previous highs in last 90 days of 46ish. Is it too late to get in or do you have a price target North of 46?
CallaLilly: $CYOU - Dean mentioned his target is close to 50. based on their growth. I have trouble getting in here and feel more comfortable around 36 - 37 - @Dan featured this last night because it's moving on up on some volume after a forever expansion (I hope I said that right).
Visit the Trading Forum to join in the discussion.
| | |
| --- | --- |
| Stock Price | $USD 9.50 |
| Change | 0.00% |
| Volume | 88,998 |
Changyou.com Ltd is an online game developer and operator in China. It develops, operates and licenses multiplayer online role-playing games, or MMORPGs. It currently operates 11 MMOGs and three web games.
Request Video of CYOU
Already a member?
Sign in here.
Earnings
November 4th, 2019 - 2019 Q3 Earnings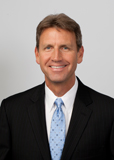 Dan Fitzpatrick
Stock Market Mentor gives you EVERYTHING you need to succeed in the market; all in one place. How easy is that? Dan Fitzpatrick and his elite community of traders share trading ideas, strategies and much more. Dan Fitzpatrick--a world class Technical Analyst, trading coach and regular CNBC contributor--gives you access to all of this with a 14 day FREE membership. Get started TODAY and start trading better TOMORROW with the following premium content:
Nightly video Strategy Sessions with a game plan for tomorrow
Got a stock you want Dan to look at? Just ask.
Patent pending video alerts instantly delivered to you when one of Dan's trading signals is triggered. This is not your typical price alert. This is a short video explaining the action you need to take to make money. No more "Woulda, coulda, shoulda"
Access to over 65,300 stock analysis videos
Access an ever expanding library (65,300) of educational videos that will save you time and make you money
Join a team of friends and traders that have one thing in common; a burning desire to succeed.

Become a Member Today!
Gain immediate access to all our exclusive articles, features, how-to's, discussion group and much more...
Satisfaction Guaranteed!
Your Stock Market Mentor membership comes with a 14 day, no questions asked, 100% money back guarantee!