Cytokinetics Incorporated (NASDAQ:CYTK)
Bands Volume 200 SMA 50 SMA 20 SMA Videos Alerts Articles Events

tradeforfamily: @orpheusredux $KITE $OPHT Yes, The only one working for me today is Biotech $CYTK.
tradeforfamily: $CYTK is working. I added today right before the $LABU spike.
Squid: $CYTK up 17% on earnings
traderbren: $CYTK - nice pop and PT raised to $13. no position
funbum58: @traderbren $CYTK Sold the pop this morning. Couldn't make the same mistake again. Will be getting back in after the selloff.
DrScience: $CEMP $CYTK Jackie Wilson playing in the background. $CEMP PT raised at Steiffel to $33. $CYTK up 5% PM on PT boost at Roth Capital.
DrScience: $CYTK moving again today. Up another 10% on news related to amended collaboration agreement with Astellas.
DrScience: #JICYMI $GILD at 120%, $CELG at 102% -- have traded over 100% of 14-day average already (and that factors in yesterday's huge volume) $IBB at 75% of average daily volume. Guess Biotech traders forgot to take the week off, huh? So much for low volume. :-S On a brighter note, $CYTK is tops with 236% average daily volume, but its up 8%
TRICIA: @tjv821 $BEAT -- I missed this completely grrrrrrrr ...$CYTK another cardiac play did well today also grrrrr .. good for you !! Yea Yea!
DrScience: $CYTK upgraded at boutique firm, MLV. PT $9. Stock now strongly above downsloping 50 DMA.
Tricia: $CYTK: some move today ... I followed this one very closely for a long time ... Zacks tied to the Paradigm HF study .. but it doesn't make sense to me .... oh well .. no position .. and no interest
steveo: @Tricia $CYTK molecular therapeutics most drugs in phase 2, reports AM today, with some earnings whispers saying -.32 any thoughts on catalysts turning share price?
steveo: @DrChucky $CYTK My thoughts too, don't win too often holding over this is a small short put probably take the loss. Thanks
steveo: @steveo $CYTK Kicked it to the road...took a fair premium so only down ~9%
Tricia: Hi Friends I hope everyone had a productive day ....I understand people want info on $GALT, $GILD,$TKMR $ARWR, $ZLTQ and $CYTK. I had a long day with PT, MRI and jail after I had to hurt the therapist again ..just released on bail... $EDAP did not pass the adcomm and my brother and his whole damn team have entered the witness protection program. (Dear Santa ..Leave presents, take brother) My current significant other just left a message he is at JFK and heading off to Europe for an emergency board meeting. All I said was "don't make me get my flying monkeys". Even Nugget is no where to be found. My mood indicator on a scale of 1-10 has now gone into negative territory. What were your questions again?
Tricia: $CYTK --- this makes me crazy ... but http://www.cytokinetics.com/press_releases/release/pr_1398742382 Pre-market webcast will disclose if the company's experimental drug tirasemtiv will move to phase 3 trial Webcast Image Webcast - Live Cytokinetics, Inc. Investor Breakfast and Webcast Following Presentation of Results from BENEFIT-ALS 04/30/14 at 7:00 a.m. ET
ginny: @GOOSE $CYTK. We are in trouble on this. Trading halted ALS endpoint not achieved
Esslinger: $CYTK plunging this morning, as they publish the results of their BENEFIT/ALS phase llb trial with no effect on primary endpoint and mixed effects on secondary endpoints. PM indicated CYTK down $8 to $5. http://finance.yahoo.com/news/cytokinetics-announces-top-line-results-113201630.html
Tricia: $CYTK: there was no warning that results would be out today - they were not expected until Tuesday 4/29 .... thus there was no way anyone could decide to hold or not hold over a catalystic event. And becasue they did it afterhours ...no stops could protect you. Roth Capital is beyond contempt and CYTK management belongs in jail .. At least the whole market ISN'T RIGGED SAID NO ONE EVER!!!! April 22, $CYTK anounced this Platform Session Presentation at the 66th Annual Meeting of the American Academy of Neurology Title: The Effect of Tirasemtiv on Functional Status in Patients with ALS Presenter: Jeremy M. Shefner, M.D., Ph.D Date: Tuesday, April 29, 2014 Presentation Time: 4:15 PM (Eastern Time) Session: S16.005 - 5LB.001 - Platform Session: Neuromuscular and Clinical Neurophysiology Later ROTH CAPITAL announced this stock should be held going into the presentation
mradams0621: @Tricia $CYTK- What is your guess longer term? Any chance of a come back? Or is it going to nothing? I need to decide what to do with my mombo, combo- $10.put is killing me, but could it come back some by May 17? Or just take the pain now and get out of it? Any thoughts appreciated. MikeMikeMikeMikeMike
mradams0621: @GOOSE- $CYTK- #FALLING KNIFE- what you doing with it? Do you know the fundamental story on this one? Hold for a comeback or bail before it gets even worse?
RedLeaf1: @Tricia I would appreciate your thoughts about holding over the weekend or cutting losses as well, @Tricia. $CYTK did bounce back a bit from the before-market trading.
Tricia: $CYTK @ Mr. Adams, GOOSE, and REDLEAF 1 - I am out - on to the next. Very unhappy with this.
mradams0621: @Tricia $CYTK- THANKS for your response but sure wish you would answer the question- is this just a one trick pony or does it have potential in the future? I'm not good at fundy's but from what little I do understand, they have a few other iron's in the fire. How good the prospects I do not understand. It droped quickly but stabilized quickly, which tells me it may be done going down for a while. I know from following you that you do not suffer bad news lightly - your consistent warning to use stops, etc. Not at all surprised you would cut it loose. But my specialty is holding loosers, like DNDN, waiting for the comeback that never comes. hmmm, I think I just answered my own question. Time to take my beating and move on I guess. but, but, but--lol
antfarm: $CYTK Stopped out at 5.20. So much promise so much disappointment. On to the next one.
Tricia: $CYTK @Mr. Adams - if they have a another candidate ( they do) and it is partnered with big Bioech ( it is) ... do I trust what they write or say ........... big fat no... Look Needham and Smith on stocks say buy @ 5 ..b/c they have cash, and they have a cardiac candidate with $AMGN .. I don't trust them now .. show me first ..
woodman: @philharmonic #Biotech - Phil, biotech has had an incredibly tremendous run since, what, 2009? Since Feb. 2014 it has been pulling back, now back to the 200 day on the IBB, but the magnitude of this pullback from Feb. 2014 to present is, relatively ...
GOOSE: #A TRADE: $CYTK Sold to Close May 17 2014 Stock @4.89 $CYTK Bought to Close May 17 2014 7.50 Puts @2.60
snmtraders: $CYTK - Up 5% today while biotech index falls. Thanks Tricia!
GOOSE: ANOTHER TRADE: $CYTK Bought to Open Stock @12.01 $CYTK Sold to Open May 17 2014 7.50 Puts @1.07 $CYTK Sold to Open May 17 2014 15.0 Calls @2.57 30% ROI for the month.??
GOOSE: $CYTK #Combo Mambo CYTK Bought Stock @ 11.01 CYTK Sold to Open May 17 2014 7.50 Puts @1.25 CYTK Sold to Open May 17 2014 15.0 Calls @2.14
tejas7: @GOOSE $CYTK Followed you partially here STO May 7.50 puts for 1.05 STO May 15 calls for 2.45
mradams0621: @GOOSE $CYTK- I joined your formation on the pullback @11.14
GOOSE: $CYTK just zoomed. Broke out of its channel.
ginny: @GOOSE $CYTK bought stock 10.55 and sold may 15 C @2.30. May just get called away. On the other hand, it is outside 3BB and may p/b into channel.
Tricia: $CYTK - three days of high volume buying .... this is a perfect take over candidate ,,,imho - also a good company!
GOOSE: $CYTK Earnings are May 6. Don't think it will affect price of stock. These small pharma's are not expected to make money. IMHO, of course.
scottto: @GOOSE $CYTK - Presenting data 4/28 at Neurology Academy meeting.... Catalyst with 9 lives....
Lindag: $CYTK Bought stock @ 10.09 STO May Put@7.5@ 1.15/STO Call@ 15 @ 2.30 Thanks @Goose
mradams0621: @Lindag $CYTK- how did you get that fill? I tried all day to get the 7.50 put and finaly gave up and took the $10 for 2.30. More likely to get it put to me, but I wouldn't mind taking more at that price. Wish I could have got yours though, a lot better cost basis.
Tricia: $CYTK: squeezing up 10% so far
scottto: @Tricia - $CYTK - A big dog in here with us..... http://finance.yahoo.com/news/cohen-point72-asset-management-buys-194504548.html
scottto: $CYTK - @Tricia - Do you know if there is a binary event coming up with this one, other than earnings? The May $20 calls are giving $1.30 premium each. If the stock doesn't hit $20 by 5/17, you keep the $1.30 and your stock..... That's huge premium on a $10 stock for 4 weeks time....
scottto: $CYTK - Sold May $20 calls for $1.30 each against my long stock position.... It can take me out for a double from here, no problem!
scottto: $CYTK - Folks on Twitter mentioning data release on 4/29. Company website mentions presenting at the American Academy of Neurology Meeting in Philly. There's the catalyst....
Tricia: $CYTK: pps $10.74 - up 13% - good pipelin in cardilology and neuromusclar disease

makes Tirasemtiv - in 2 diff studies .
Most immediate - on Earnings call - advised closed enrollment of its Phase IIb trial for tirasemtiv called BENEFIT-ALS. This t ...
scottto: @Tricia - Thanks for the terrific overview of $CYTK!
moneyHoHo: $CYTK breakout
Tricia: COWEN Healthcare Presentations & SMM BIOGeru Volunteers .... for next 2 days use this format to let me know which if any of these 30 min webcasts you can attend and then post a brief concise summary ... BioGeru@Tricia : $ISIS 8:40, $HALO 9:20, $CYTK 2: 10 ( this is only an example post) There are 4 presentations every half hour ... can't be in all of them ...no worries ... I wrote a long post with the names of the volunteers and a list of questions but I guess it was too long so I lost the darn post ......grrrr ...... SMM Site is prickly sometimes ...
Tricia: $CYTK ---- another Cardiac Stock ... another shelf .... I will be adding a wee bit Cytokinetics offers 4.375M at $8 each; stock prices tumbles Cytokinetics (CYTK) raises gross proceeds of $35M by pricing an offering of 4.375M shares at $8 each.There's also a greenshoe option of 656,250 shares.Cytokinetics expects to close the offering on Tuesday.The company plans to use the money for R&D and other general corporate purposes.Shares are -9.5% at $8.91.
Tricia: $CYTK ... added as planned
Tricia: SMM Cardiac Stocks .... $BEAT reports 2/26 , $CRME MArch 7 $HTWR is 2/24b, $SSH March 10 ---- http://finviz.com/screener.ashx?v=151&ft=4&t=CSII,$ABIO,ABT,$BEAT,BSX,$CRME,CYTK,$HTWR,MDT,$RMTI,SSH,$STJ,THOR,OXBT&o=ticker $CSII,ABIO,$ABT,BEAT,$BSX,CRME,$CYTK,HTWR,$MDT,RMTI,$SSH,STJ,$THOR,OXB in this group ...looking to add some stem cell companies that are working on cardiac tissue repair ..
issues: $AUXL Idiscovered a good stock! Really! It's got a Zacks rating of 1, IBD rating of 96 A+ and in ind grp 3 (excellent)/ The eps increase .17 .22 to .30 .35 quarter over quarter. That has everything I am looking for. I bought a partial position. I compared it to TKRM OHRP $CYTK HIMX $RMTI and $NWBO and my choice over all was AUXL. They do report eps next Wed 2/25. This is a winner.
dmgrevas: $CYTK - Forming pennant breaking out to the upside. Good Luck/@Denise
Esslinger: $CYTK - up 25%, but off it's high this morning after earnings AH...Cytokinetics, Incorporated (Nasdaq: CYTK) reported total revenues of $24.3 million for the fourth quarter of 2013, compared to $2.2 million during the same period in 2012. Net income ...
scottto: $CYTK - @Tricia stock - Up nicely on good earnings report.... Been holding for a few months...
Tricia: SMM Cardiac Stocks: Here are the 14 I follow very closely. I hold $SSH, $BSX, and $ABIO, $CRME ..... I will discuss these these later this week. I day trade $OXBT cause it has more mood swings than @Mike Tyson .... I got bounced out of $CYTK today ... will look to renter .... http://finviz.com/screener.ashx?v=151&ft=4&t=CSII,$ABIO,ABT,$BEAT,BSX,$CRME,CYTK,$HTWR,MDT,$RMTI,SSH,$STJ,THOR,OXBT&o=-perfytd
scottto: $CYTK - Another @Tricia stock booming. Held this one with big losses but nothing changed with their story and @Tricia had pounded the table on this one when it went down on known news.
msb: $CYTK - breaking out above the upper BB
Esslinger: CARDIAC STOCKS - $SSH, $BEAT, $CYTK, all up today, take a look at their charts. Also of note, I see $ABT (14th), $STJ and $THOR (both 13th) are presenting at JP @Morgan Healthcare Conference in San Francisco starting January 13, 2014 . I'm sure we'll see many others, so let's share and mark our calendars for stocks to watch.
Tricia: SMM CARDIAC STOCKS: $BEAT,CRME,$CYTK,HTWR,$THOR,SSH,$MDT,STJ,$BSX,CYTK,$ABT,OXBT Watching all ...check this screener several x'x a day ( I think Richard did the papaer trade last week and found a surprising increase ... $RAH to you... lol) Invested in $SSH, $BEAT, $BSX,CYTK , $CRME .. my returns are not unpleasant ... thank you 8ball ... and of course homework Trading OHBT ... my price target was hit at $4.80 .. so I may iniate a new position .. worried about a wee the shorts getting into this one ...I entered last week on Cyndy's notes .. thank you. I am continuing to watch but
Tricia: ...
http://finviz.com/screener.ashx?v=151&ft=4&t=BEAT,$CRME,CYTK,$HTWR,THOR,$SSH,MDT,$STJ,BSX,$CYTK,ABT




Tricia: $MDT - @ $RAH - Hi Richard ... $MDT got several expanded use approvals. Here is my very own screener .... if you click the Tickers - it will take to you to news reports as all these guys are at TET where Sunshine is Shining! and there is lots of news .... I prefer BSx to $MDT and $STJ --- I am long in BSX1/2 , $BEAT 1/2 , $SSH full, CREME 1/2, and $CYTK 1/4 positions ..http://finviz.com/screener.ashx?v=151&ft=4&t=BEAT,$CRME,CYTK,$HTWR,THOR,$SSH,MDT,$STJ,BSX,$CYTK,ABT
scottto: $CYTK - Nice to see another day of follow-through rally given the overall market action.
scottto: $CYTK - Finally getting some relief on this one. It's been the house of pain.... http://finance.yahoo.com/news/cytokinetics-data-omecamtiv-misread-market-122641476.html
scottto: $CYTK - Man they keep beating the heck out of this one (no pun intended).
scottto: $CYTK - No idea.... Once I decide to sell, then it goes up....
scottto: $CYTK - @Tricia - I know you like this one. It's had a rough run. I sold mine last week (with everything else due to the government garbage). The price is significantly lower now. Wondering whether we should grab some up?
scottto: $CYTK - Regardless, it sets up like a very low-risk countertrade, so I bought back in at $7.62. C'mon good news!
dmgrevas: @Tricia - Hi @Tricia, can you tell me whether the recent price action and violation of the flag/triangle of $BEAT and $CYTK changes your viewpoint on these stocks? Thank for your input.
Tricia: OMER: I learned all of this stuff about trading RIGHT here - SMM ..... @Dan has technical trading courses - I took both and have them on my computer .... Not expensive and they helped me learn some of the terms - then you can advance to some of the others .... ie 59 minute Trade etc, Seriously, give yourself some grace and go slow ...... don't pile in ...rather scale in ..etc. $CYTK - I like it but it is difficult to hold - I may cut the position. If I may suggest, try not to jump at too many spec stocks .... yes Biotechs are for the most part spec stocks.... I also follow @Jim #Cramer and read his book several years ago ... Getting back to even.... his definitions and explanations helped me. Good luck.
Aragorn: ...
$CYTK has not regained the 8ema it is just consolidating here. Once it does I will be in

$FIO above the 8 firmly. Notice the 3 bar pull back to a rising 8 a @textbook setup fir me then an inside day and up this looks very healthy

$FRAN has ...
Tricia: ...
I could go on and on but I am going to have a coronary and then will be monitored by $BEAT, taking $CYTK and needing a $SSH CPulse .... oh wait ... I am f$kED ... I have no health insurance ( other then Catastrophic) because I have Lupus and Thyroid ...
Tricia: CARDIAC STOCKS: Currently hold $SSH, $BEAT, and CYTK. I also follow closely $HTWR, and THOR. This morning $BEAT gave a nice opportunity to add or enter ... dropping over 5% just after opening, $SSH is holding its 6+% in upgrades and $CYTK is turning red to green. http://finviz.com/screener.ashx?v=151&t=CYTK,$BEAT,THOR,$HTWR,SSH This link will let quickly check articles etc ...to learn more about this area ...
Aragorn: $CYTK - @Tricia and anyone else looking at this one - this is one of Scotto;s plays but until it regains the 8, I am not touching it. But only because it is a @Tricia pick would i consider it early. Just adding to the discussion on the 8ema as a tool for trading both intraday and daily charts
Tricia: CARDIAC PLAYS: SSH: added today, added $CYTK, holding BEAT. These are my cardiac plays .. I am investigating one more... will advise...

http://finviz.com/screener.ashx?v=151&t=CYTK,$BEAT,SSH Take a look at these performances by week, month qtr e ...
scottto: ...
$CYTK - Cost basis $8.20. Price target $11 and $14. This was also a @Tricia stock on SMM, so has 2 reasons to own.

$FIO - Cost basis $10.89. Profit target $15. This was one of the "better lucky than good" stock catches I posted last week. En ...
Tricia: Cardiac Stocks ..... $SSH, $CYTK and $BEAT have all done well - Since July ... $SSH is up 79%, $BEAT i sup 79% and $CYTK is recovering from its failed trial .... ( this was expected to fail and the mkt still punished the stock sending it down 30+% - the conf call was horrendous .. ( I can't get a job and I have to listen to these morons as they fail articulate the most basic facts regarding the science etc.... ) anyways ... as I advised ... this will retrace as there are some important catalysts in the next 6 months ... I added yesterday and will do so again. Some one asked about $SSH ... re good entry point ....
Tricia: $BEAT, $CYTK , $SSH - cardiac trio .... long all 3 ...
Tim S: $CYTK - awesome!! Congrats!!
scottto: $CYTK - This is a @Tricia-approved biotech and it also came up as a #countertrade in my screener. For the fundies, you'll have to search @Tricia's old posts. Here's the countertrade data (and technique): Recent low = stop price = 7.62 Current price = 8.56 Max loss/share = 0.94 Profit targets: $11 and $13. (These are just based on the chart. Again, you'll have to search through @Tricia's posts for any fundamental price targets.) Reward: $11 target gives 2.44 upside and $13 target gives 4.44 upside. I'll take an average and say $3.44/share Reward/risk = 3.44/0.94 = 3.6 to 1 ratio How I am trading this is I have a fixed max risk per trade. Let's say it's $200. So I can buy $200/0.94 = 212 shares. My max loss would be $200. My profit target would be 212 x 3.44 = $729 Nice when 2 trading philosophies agree on a stock. Gives the possibility of success a bit of a boost. Cheers, @Scott
Tricia: $CYTK - the misunderstood report --continues to fill gap ... ( this dropped 40% Tuesday ...no time to explain now ... the drug candidate is strong )
Tim S: $CYTK - wow @Tricia, that chart is frightening ... but the 200ma is holding firm so far. Intriguing. If you have time to talk about this company over the weekend, that would be most appreciated
ccrown4: $CYTK @ timS - http://seekingalpha.com/article/1672892-cytokinetics-clinical-investigators-opinions-on-atomic-ahf-trial-results?source=yahoo Good explanation on news release. The last paragraph is very interesting. Long $CYTK as of this morning.
Tricia: Cardiac plays for weekend: $CYTK, $BEAT, drugs & device $THOR,HTWR, $BSX, $ABT, $MDT and $SSH - I am holding $SSH, $BEAT, and CYTK.... debating kicking $BSX to curb - but I liked their earning call for the first time in years...maybe I am too optimistic about these guys... Will be watching for sympathy moves Tuesday premarket ....
woodman: $CYTK @Tricia, et al. - article: http://smithonstocks.com/cytokinetics-previewing-the-release-of-data-from-the-atomic-ahf-trial-of-omecamtiv-mecarbil/
Tricia: European Society of Cardiology Meeting - starts Friday ...with full sessions all weekend ... On Deck and will generate a buzz: $BEAT, $THOR, $ABT, $MDT, $BSX, $CYTK and of course SSH. I will post each ticker later today with news and expectations ....
Tricia: $CYTK Cytokinetics Price: $13.82 Market Cap: $362 Phase 2b (BENEFIT-ALS) Clinical Trial update $CYTK has (ClinicalTrials.gov ID NCT01709149) with results expected during 4th quarter of 2013 for Phase 2B trial for amyotrophic lateral sclerosis (ALS) (@Lou Gehrig# s disease). In July13, they announced over 90% of 500 patients enrolled and was informed of programming error in data collection system resulting in 58 patients receiving placebo by error with no safety concerns following DSMB review. ----This is good news .... They are in regulatory discussions and may amend protocol to enroll more patients. They have a 3rd quarter of 2013 estimate for update on trial timeline. F/D 1/2 position
Tricia: ...
... # This is a pass for me ..... (but I am watching what happens with $CYTK and Servier ....)

Below are my notes ....... from many sources but you can see the effect of each event ....on the price action ....

Four Months ago, Amgen's ...
:
Tricia: BIOTECH Performance for 1ST 6 months of 2013 -http://www.forbes.com/sites/matthewherper/2013/07/01/the-best-and-worst-performing-biotech-stocks-in-the-first-half-of-2013/ - I have postions in $CLVS,ACAD, $CYTK, $ISIS, $AEGR -
Tricia: $CYTK : This stock went crazy last week .... LAst night the board voted for a 6-1 reverse split .... On the call now .... no position last week or this but I am curios .....
Tricia: CYTK: $CYTK +9.8% PM... grants Astellas (ALPMF.PK) an exclusive license to co-develop and commercialize Cytokinetics' CK-2127107 treatment for muscle weakness, which is in Phase I trials. Cytokinetics will receive $16M up front and is eligible to receive over $24M in reimbursements during the first two years. Astellas could also pay $450M in R&D and sales milestones and royalties, as well as make other milestone payments.
tbrajk: @fhsavidge--No, no, don't up the Paxil (although from the looks of the $GSK charts, they need someone to...) Stay away from those Chinese stocks...check out $CYTK for a low-priced winner (at least of late)--search for their recent news about their continuing partnership with Amgen. I opened a small position today when I tired of seeing so much idle cash in my account. Quien sabe? Cheers
fhsavidge: @tbrajk--won't at the moment; just upping my dosage of @Dan; he's a better prescription. Ah, that idle cash; great problem to have. I used to have some, and actually still do thanks to @Dan, but quite a bit was gobbled up by the likes of AOBI, ESLR and a few others I'd rather not remember. And regarding Chinese stocks, I just got very fortunate with $PWRD after months and months of it languishing in purgatory, and have now actually made money on the damn thing. Looking now to get rid of it. Appreciate the tip on $CYTK and will look at it over the weekend. Qui sait? Cheers.
Tricia: ...
$CYTK opened PhaseIII enrollment for acute heart failure - put on watch.
I have no positions in any of these ...I sold $EXEL last night at the reopen. May pick up some $PGNX and $SUPN today. Have a grand weekend .....

Will update and com ...
CallaLilly: Biotech - HGSI belongs on the list along with $VRML (lost its Q). Studying some charts of the participants in the BioCEO Conference next week (February 8-9). Biotech usually moves on good news (or bad). Last week savaged biotech but still ... Some I'm looking at are $CERS, $PPHM, $IMGN, $ACHN, $KERX, $SCLN, $CVM (most think this is pumped), $CHTP, $BMRN (nice, very nice), $OREX,OPXA, $ARIA, $ACAD, $ALKS, ISPH, $RPRX, ALTH, $CRIS, $PDLI, $ACOR ( on fire), $GNVC (good entry), SUPG (still in uptrend), MRNA, $ALNY, $ATHX, $CYTK ... well there's more but this is more than enough to look at pipeline and charts. DDSS as a February 11 FDA date for Trazadone, which is getting a lot of attention.
CallaLilly: And every other country ... peace and civility would be nice. Clicking for emails, so glad the market's up because I didn't hear my alarm. $CYTK - breaking out on pretty volume. I mentioned it last week, it had gotten a nice 18.00 target and is also Rev Shark's stock of the week. Good day for checking stops and evaluating sluggish stocks.
Visit the Trading Forum to join in the discussion.
| | |
| --- | --- |
| Stock Price | $USD 6.75 |
| Change | 4.01% |
| Volume | 320,076 |
Cytokinetics Inc is a clinical-stage biopharmaceutical company engaged in discovery and development of novel small molecule therapeutics that modulate muscle function for the potential treatment of serious diseases and medical conditions.
Request Video of CYTK
Already a member?
Sign in here.
Earnings
February 14th, 2019 - 2018 Q4 Earnings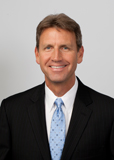 Dan Fitzpatrick
Stock Market Mentor gives you EVERYTHING you need to succeed in the market; all in one place. How easy is that? Dan Fitzpatrick and his elite community of traders share trading ideas, strategies and much more. Dan Fitzpatrick--a world class Technical Analyst, trading coach and regular CNBC contributor--gives you access to all of this with a 14 day FREE membership. Get started TODAY and start trading better TOMORROW with the following premium content:
Nightly video Strategy Sessions with a game plan for tomorrow
Got a stock you want Dan to look at? Just ask.
Patent pending video alerts instantly delivered to you when one of Dan's trading signals is triggered. This is not your typical price alert. This is a short video explaining the action you need to take to make money. No more "Woulda, coulda, shoulda"
Access to over 59,300 stock analysis videos
Access an ever expanding library (59,300) of educational videos that will save you time and make you money
Join a team of friends and traders that have one thing in common; a burning desire to succeed.

Become a Member Today!
Gain immediate access to all our exclusive articles, features, how-to's, discussion group and much more...
Satisfaction Guaranteed!
Your Stock Market Mentor membership comes with a 14 day, no questions asked, 100% money back guarantee!