The Walt Disney Company (NYSE:DIS)
Bands Volume 200 SMA 50 SMA 20 SMA Videos Alerts Articles Events

jonwest88: @wanda1616 $SNOW $MNDY $HUBS #Bullard $HUBS up to $561-566 a.hrs. Maybe tomorrow it will react similar to $TWLO or to a lesser degree, $DIS
1winkie: $DIS - reports after the close - Long
Jazman0013: @1winkie $DIS I picked up some OTM lottery ticket calls. My position in $DIS is minimal.
1winkie: @Jazman0013 $DIS By the numbers: The consensus EPS estimate is $0.63 (+96.9% Y/Y), while the consensus revenue estimate is $20.96B ( 29% Y/Y). Disney streaming subscribers are anticipated to grow by about 7M on a Q/Q basis, compared to the just 2.1M new subscribers brought on during the prior quarter (which sent the stock down 7% on Nov. 10). The company is also expected to see its theme parks, experiences and consumer business grow sales by 72% to reach $6.2B as mobility picked up at live events and locations globally.
CSD: @Jazman0013 $DIS YOLO nice
Jazman0013: @CSD $DIS I bagged over 80% on half of them. Letting the rest ride until tomorrow. Go Mouse go!
jonwest88: $DIS ramping, $TWLO ramping. $ENPH just displayed a death cross with the 50 slicing downward through the 200; at the same time, today it jumped above the 50 and the 13 has penetrated above the 20. $ENPH price is now above all m.a.'s of note.
Pokersmith: @Jazman0013 $DIS congrats , I know you've been in this one for a bit. Finally payday for ya.👍
Motorman: @jonwest88 $DIS $TWLO $ENPH I think it went through on the pop but settled below the 50 and 200D. of note 50W is above.
debeers:
indigo1948: @debeers $ADBE $GOOGL $AAPL $DIS $FB $NFLX $NVDA $CRM $TSLA $V - my sister-in-law was just in from San Francisco - you people appear to live in an alternate universe from the Midwest - after talking with her I am now convinced and with your bacon comment and I am sure.
Jazman0013: $DIS any thoughts on this? I have a few shares left so as not to lose track of it. Looks more like the dog house and not one in a good yard. When it looked like it was bottomed and forming a W there was some good price action and money made. I like their catalog. I'm sure theme parks have the same pressures and problems as they have since the beginning of COVID regardless of tue vaccines. I can see pitching it completely to look back and say 'why did I do that?' But is there truly a case for it now?
Jazman0013: @champ $CZR I have not been in Reno in ages. I had owned this one and like with $PENN got out. Apropos to my $DIS post above I have tended to focus on the ones I know. It has only been recently that I have had access during the day and can keep a more watchful eye open and net cast. I'm not sure I want to look at the price of $CZR now compared to what I owned it at. I have a feeling I won't be saying nice things about selling it then… lol
bRobert: @Jazman0013 $DIS reversal base early 20d target Short term swing and or long term project Bullish long term but patience
champ: @Jazman0013 $CZR $PENN $DIS ....$ERI bought $CZR....and my entry was at around $27, with and on both of $ERI and $CZR, after the buy out and I posted.... and the 2020 low on $CRZ.. was $6.03, however I got back in at around $7. LOL
bRobert: $DIS $145 + with flag trigger Be realistic if you like these type of trades np
vitoB: $DIS HOD longer term, out of $M trade
Jazman0013: @scottrades $AMZN $SQ $PYPL $AAPL $TSLA $NVDA $AMD know the feeling with not expecting as much downside. I got lucky with $DIS. Exited my BuPS trades before it got nasty. I didn't believe it would break $150 and head lower and yet here we are. Tiny common position and I had bought a single leap. As earlier dark before dawn or a trip lower into the mine… don't know. Waiting for the signs to show but too much ugly and I'm glad I'm heavy cash.
wanda1616: $DIS absolutely torched
Jazman0013: @wanda1616 $DIS yes, the recent move off the lows looked like it was starting to come back. 'Looked like'
DAN: Good morning. One of the first things I look at during bloodbaths like the one we are seeing now is the number of posts in the forums during premarket trading. Why? Because it's natural for traders to hide in the bunker when the lead is flying. T ...
indigo1948: @Pokersmith $DIS - you are far from alone in that award category - in the same "foxhole" with you.
DAN: @Pokersmith $DIS Clean that mantle, Pokersmith. 8-)
Pokersmith: @DAN $DIS Only reason I didn't post anything this morning was because I was working my " other " job. As you know, I rarely post ( bwhahaha ) If they ever had an award for selling off losers, I think I would have a mantel full of trophys😬😒 Stops hit left and right, beaucoup cash now. Good luck today Sensei
Pokersmith: @DAN $DIS spellcheck...meant "mantel"
champ: @roddog101 $NFLX ....this is also going to hurt the Markets and $DIS also, for sure, big time.
metal: @champ $NFLX $DIS Maybe we get a big down open so that it can recover and get a tradable bottom.
scottrades: My notes: $SPY Lower Low $QQQ Nothing Good happens under the 200 Day $DIA is DOA. $SMH Heavy Selling $XLK On the way….to the 200 Day. Hey that Rhymes! $IYT Under the 200 Day. $XLU Nowhere to hide. $GLD Still ok good day for partials. $SLV Speed bump at the 200 Day #Bitcoin Nice pop but weak into the close. Gold Miners were Hot yesterday here's how I would trade these $KL Still above the 50 Day $NEM Still above the 8EMA $GOLD Speed bump at the 200 Day $AEM Same. 200 Day Above $WPM Sloppy $FNV Watch for a weekly reversal at 139 Let's go through the leaders… $AAPL Under the 50 Day $AMZN over 10% under the 200 Day $DIS Almost 20% under the 200 Day $NVDA Breakdown out of the channel $TSLA Rejection at the 50 Day Just for fun… $PTON If you know you know. $NFLX Bad Earnings.
MmaxX: I saw this tweet a while back about #crypto and stocks related to the metaverse and thought is was pretty good so sharing: NATΞ R◎TH @NathanCRoth Oct 30, 2021 METAVERSE ETF Games: $U $RBLX $ILV $WILD $ATLAS $AXIES $AURY $NAKA Coins: $ETH $MATIC $DOT $LINK $ATOM $SOL $RAY VR: $FB $SNAP $DIS $NVDA $AAPL $MTTR Land: $SAND $MANA $BLOK $REALM Market: $COIN $META $RH $DIS $GME Chips: $NVDA $AMD $TSM $ASML What did I miss? Thinking face
Jazman0013: $DIS mousetrap. Closing my BuPS trades yesterday was prescient. Too bad I didn't closer to the highs of the day Nice being lucky.
bRobert: $DIS Flag over the 50d Daily W $165 target 1 20W ceiling /speed bump $175 when cleared 50W $200+ when cleared Expanding reversal base $250 potential long term Pullbacks Longer term swing trade around a core $ZS $MDB and related clouds Great bounce trades off 50W 200d Trail up stops Hitting potential speed bumps
champ: $DIS...HOD-L....investment position.
Jazman0013: Not bad. Nothing gang busters but a good turn around. Swung some positions in $ZIM and $DIS. $AAPL and $HTZ the only two real downers for the day. Missed the pop to sell some more calls on $F but it looks to be coming back within the BBs so I may just close the short calls for a nice gain and reload later.
bRobert: $DIS W $165 Daily 5/13 ema cross Patient investment $200/$300 long term Trade around a core if you like Speed bumps
Jazman0013: @champ $DIS thank you mouse :)
champ: $DIS...is HOD-L and it sure looks like I will be swinging this position again. 12/20 was also the turn on this stock, could be a nice stock for 2022....however there is no-way to know that Yet....the company just confirmed that they will be reporting earnings after the close on 2/9.
champ: @Jazman0013 $DIS ...I'm still a Member of The Mickey Mouse Club...
Jazman0013: @champ $DIS Mickey Mouse Club… good times :) Own the common from long below
Jazman0013: $ZIM not bad. $DIS too
Wykeman: $DIS Nice vol
Jazman0013: @Wykeman $DIS I was debating on a spread trade here. May still
Bwhitty: @Jazman0013 $DIS I sold some 150 Put back when we were chatting about it. Some Jan 2023.
Jazman0013: @Bwhitty $DIS good deal! I didn't… bad me!
Bwhitty: @Jazman0013 $DIS Hey My $PATH and $NVTA LEAPS got hammered. Flying close to the sun over here. I get burned too LOL
wanda1616: @Bwhitty $DIS $PATH $NVTA cathywoodstocks. icarus
Bwhitty: @wanda1616 $DIS $PATH $NVTA Yea I think they are good long plays, I just took a seat to early.
champ: $DIS....HOD-L...investment position.
Jazman0013: @Bwhitty $DIS $PATH $NVTA we all get our share of positions that either don't work as well as we want or don't do well. Hate missing the winners. Had some recent flops too.
Bwhitty: @Jazman0013 $DIS $PATH $NVTA Just trying to keep it real. If they don't bleed, then they are not human. And I don't think we have any AI bots in here yet. Those who only have great trades everyday are full of crap 😁
Wykeman: $DIS Hotd
bRobert: @Wykeman $DIS Long a few. leaps. Patience on slow. retrace. Many speed. bumps 20W. soon. $300 long term
Wykeman: @bRobert $DIS How do you deal with leaps that explode in 2 days? Buy farther out? $F $GM $DE.
bRobert: @Wykeman $DIS $F $GM $DE You have to define. explosion. 300%? 100%? 50%? You can roll it up and pull some profit out but you are still buying at. an extended stock position. Consider buying a BCS. Partial with new roll up Unless I have. a. 300%. explosion. eg. HD. last. year. I prefer to hold. I. may. Sell. short or. long term premium and create. a. BCS. If it's short term., I pick a strike that is likely to expire worthless. Sell a. leap call and. create. a long term BCS. Taking profits and providing a long term hedge. Set it and. forget. it. Loose Trailing stop on the spread. and hold as long as the trend remains intact. Ideally 1+ years out.
bRobert: @Wykeman $DIS $F $GM $DE I am using. leaps as. long term stock replacement. The long term returns as. potentially. ridiculous. eg. $DE. $GM . 300%+ I don't. try and over manage them. They are. LONG TERM INVESTMENTS. You get the right employee and let them work without much meddling. Don't. over. trade something that is working well and has. high long term targets.
Coolex: @bRobert $DIS $F $GM $DE Do you buy leap option expiring in 1 yr time frame or you prefer even longer eg.2-3 yrs?
bRobert: @Coolex $DIS $F $GM $DE Minimum. 1. year if. available. Depending upon the target projection and time frame. I may go out. longer. Liquidity of the options a. factor. Obviously I can roll up and out. after a. year. and the trend is intact. Bull call spreads. can make these. plays. very reasonably priced. for set it and forget it. holding I bought $BX. Leaps 1. and. 2. years out. when the stock was. $55. in. Nov 2020. They were. VERY cheap.
Jazman0013: Nazdaq or Nazgûl? Somebody missing a ring? $DIS, $F still holding. $ZIM flat but I like it here at the 8 day. I may take a couple more short puts. May just sit tight.
seank: $DIS looking interesting this morning, has been showing strength off of a W bottom. Approaching its big gap-down level from 11/11.
bRobert: @seank $DIS Daily w. reversal base. Gap fill. 165 - $167. $200/$300+ long term. potential.
Jazman0013: $F, $DIS decent premarket for what it is worth. $HTZ too
bRobert: @Jazman0013 $F $DIS $HTZ $DIS long term Just a partial $200/$300 Just under ceiling right now Patient investment Many swings expected
champ: $DIS...HOD-L
bRobert: $DIS at a speed bump Look for pullback bounces Posted on this long term patient trade with many small swing trades through speed bumps $165 w target 1 when 50d is cleared Take a small piece on pullbacks and let it work Trade around a core if you play that way $200/$300 long term Not straight up
Firemedic: @bRobert $DIS like the chart . Looks like a potential break out of W formation on daily
BocaRick: $DIS + $NFLX #CNBC both fell off the 10 most downloaded streaming services. HBOMAX a leader now
bRobert: @BocaRick $DIS $NFLX #CNBC DIS is the king of all media Owns Every major movie franchise except the Sony characters ESPN and of course the resorts Huge rebound at some point with strong demand Where are you going post Covid.? .............DIS Commercials coming
bRobert: $DIS at speed bump 50d ceiling Expect the expected if trading around a core Long term bullish $200/$300 as this builds a reversal base
champ: $DIS @ $155......small Spec...they might buy for window dressing....Testing-Testing, might swing.
bRobert: $DIS $165 W daily target Bullish 5/13 ema cross and move > 20d I posted this ticker yesterday Something for short and long term traders with patience $180/$200/$300 Stepping stone targets NOT straight up Speed bumps on route will set up pullback bounces that favor trading around a core until $200 cleared and that big weekly base can flex its muscles Long term investment Just a piece No hurry
Jazman0013: @bRobert $DIS closed my January 2021 BPS today for a nice gain. Still long common. Might add leaps at some point
bRobert: @Jazman0013 $DIS If you use leaps. Employ a spread. To reduce costs and buffer the zig zags until $200 cleared
Jazman0013: @bRobert $DIS what do you normally use with the leaps? Weekly or monthly calls?
bRobert: @Jazman0013 $DIS Usually the Monthly is most liquid I like my liquids
Pokersmith: @bRobert $DIS stay hydrated ☝️💧
bRobert: @Pokersmith $DIS single malt hydration A small ice cube if more hydration needed
Jazman0013: @bRobert $DIS I ask as I see some use weeklies. I don't. I prefer liquid as well. My worst options mistakes were on thinly traded strikes… a lesson learned early on
Pokersmith: @bRobert $DIS It's better not to dampen your spirits 😉
bRobert: @Pokersmith $DIS I enjoy some neat
Wykeman: $DIS Moving a bit here.
Pokersmith: @Wykeman $DIS certainly is ...not the recent goofy action
bRobert: @Wykeman $DIS Slow. development reversal base. W. $163. 20 week/50d. ceiling. Early rehab Long term. $300. investment.
Pokersmith: @bRobert $DIS speaking of slow development bases...see: $DE🦌
bRobert: @Pokersmith $DIS $DE Long. term. investment. WEEKLY is. very bullish set. up. $400/. $600+. Long. leaps. partial. I like the WEEKLY a bit better than $CAT. A bit. more. sideways. consolidation. although $CAT will work. $CAT. $250/$350.
Jazman0013: $ZIM, $DIS others. Much of the morning strength diminishing. Lunchtime malaise most likely. $F as well. $MTTR getting sold. I don't see doing too much this week. Looking for opportunities to add short calls perhaps.
bRobert: $DIS Define your time frame There are short and long term trade targets Short term w reversal $165 Retest of W top coming 50d ceiling $165 when cleared = the WEEKLY 20W ceiling Long term $200 with move > 50 WEEK /$300 WEEKLY breakout potential target as the reversal base grows Many speed bumps will set up swing trade partial sells Reload on the bounces $SPY up 27% + YTD LEAPS 150% Both winning plays just holding Long
Jazman0013: $DIS might be carving out a base here. Nice day today for Mouse so far.
bRobert: @Jazman0013 $DIS It is. trying to form a. W. bottom. Baby step
Jazman0013: @bRobert $DIS I may pick up some leaps soon. Sell short dated calls against them. Long common from way below
Bwhitty: @Jazman0013 $DIS 😁👍
Jazman0013: @Bwhitty $DIS I like their catalog of content. Waiting for the moment. But so far I'm liking the present attempt at stabilizing.
bRobert: $DIS $162 daily reversal base/flag with trigger Patient rehab $300 long term investment $200 interim NO HURRY
Jazman0013: Swings… wow. Small or not at all for me here. $DIS… some of the best trades were none at all.
vitoB: @Jazman0013 $DIS I'm long here. Personally had been an annual pass holder for years but haven't gone since 2019. Will be going back June of next year. Vaccine gets okay for all ages and this gets a bump but this will get hit if we have bad hospital headlines
Jazman0013: @vitoB $DIS I'm long common and was debating leaps and or Bull Put Spread. The company has far more than theme parks and it is the content library I'm most interested in. That said I think it pays to be patient here. Let it prove it put a bottom in. Probably has. But… wouldn't be the first whack across the hand for being early and impatient. Lol
Bwhitty: @Jazman0013 $DIS Sold 140 puts 2 years out. Even if it dips a little more they have all cylinders firing way better than even before Covid.
Jazman0013: $DIS eye on whether it holds $144. There is a gap going back over a year ago below this. Ahead of the dog and pony show today I'm not looking to do much. Flea circus is probably the better name for it.
Jazman0013: @Bwhitty $DIS I'm still waiting on this one. Let it do it's thing for a bit. Nice idea there though. I'll have to consider it
Bwhitty: @Jazman0013 $DIS Well the world thought it was worth 140 before Disney plus and when they were burning money out their backside for ESPN. Have way more going for them now and parks are packed.
Jazman0013: @Bwhitty $DIS agree completely. A massive catalog of media, parks and content. Just a chart out of favor at the moment. Turning here? Not sure yet. Unfortunately, I see too many risks to economic activity in the current landscape. TINA, FOMO etc go so far. Talk of lockdowns, and other prohibitive activity makes life and business extremely difficult. There is a new game console coming out that has been plagued by issues because of lockdowns, chip shortages and other issues. From working in this the whole time and dealing closely with our purchasing people I have been given the endless earful of how difficult it is to get the inventory right. We hope this console is coming out soon. I preordered well over a year and a half ago.
Jazman0013: $PSEC, $NLY, both down again. I had all I could do not to chase and get back in the other day. $DIS and $F also down. Pondering some spread trades on $F. More inclined to wait on the Mouse. $F still working its way lower.
Visit the Trading Forum to join in the discussion.
| | |
| --- | --- |
| Stock Price | $105.75 |
| Change | -1.14% |
| Volume | 6,635,080 |
Walt Disney Company is a diversified worldwide entertainment company with operations in five business segments: Media Networks, Parks and Resorts, Studio Entertainment, Consumer Products and Interactive.
Request Video of DIS
Already a member?
Sign in here.
Earnings
August 11th, 2022 - 2022 Q3 Earnings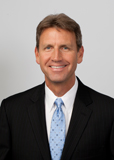 Dan Fitzpatrick
Stock Market Mentor gives you EVERYTHING you need to succeed in the market; all in one place. How easy is that? Dan Fitzpatrick and his elite community of traders share trading ideas, strategies and much more. Dan Fitzpatrick--a world class Technical Analyst, trading coach and regular CNBC contributor--gives you access to all of this with a 30 day trial membership for just $7.77. Get started TODAY and start trading better TOMORROW with the following premium content:
Nightly video Strategy Sessions with a game plan for tomorrow
Got a stock you want Dan to look at? Just ask.
Patent pending video alerts instantly delivered to you when one of Dan's trading signals is triggered. This is not your typical price alert. This is a short video explaining the action you need to take to make money. No more "Woulda, coulda, shoulda"
Access to over 86,900 stock analysis videos
Access an ever expanding library (86,900) of educational videos that will save you time and make you money
Join a team of friends and traders that have one thing in common; a burning desire to succeed.

Become a Member Today!
Gain immediate access to all our exclusive articles, features, how-to's, discussion group and much more...
Satisfaction Guaranteed!
Your Stock Market Mentor membership comes with a 30 day, no questions asked, 100% money back guarantee!