VelocityShares VIX Variable Long/Short ETN (:DWT)
There are currently no videos for this stock.
To request coverage of this stock, please click the green request video box on the right.
Bands Volume 200 SMA 50 SMA 20 SMA Videos Alerts Articles Events

debeers: $DWT-Another day, another 6% for this one as crude continues falling as stockpiles swell.
Ajax4Hire: ...
$ABT $ABUS $ACIA $ADRO $AEM $AFL $AGCO $AGX $AIG $ALGN $ALKS $ALL $AMP $AMT $ANAB $ANF $ANTM $AOBC $APA $APT $APYX $ASH $ASIX $AYI $BAX $BCRX $BEAT $BIDU $BIIB $BKD $BKNG $BLMN $BLOK $BMY $BOOM $CACC $CALA $CARS $CCI $CDE $CELG $CENT $CGEN $CHK $CLV ...
Aragorn: @Ajax4Hire $ABT $ABUS $ACIA $ADRO $AEM $AFL $AGCO $AGX $AIG $ALGN $ALKS $ALL $AMP $AMT $ANAB $ANF $ANTM $AOBC $APA $APT $APYX $ASH $ASIX $AYI $BAX $BCRX $BEAT $BIDU $BIIB $BKD $BKNG $BLMN $BLOK $BMY $BOOM $CACC $CALA $CARS $CCI $CDE $CELG $CENT $CGEN ...
champ: $DWT...I posted about this Oil-ETF....I have a position. The President, is talking down Oil, just like we knew he would.
champ: $DWT...@ $5.14....Day-Trade...this is an Oil short hedge.
Robert1965: @champ $DWT So you are holding you oil positions and trading $DWT for a slight pullback in a OIL,
champ: $XLE, my energy positions, had a strong close and my account closed on the YTDH, with a huge gain today.. $DWT....I close this Oil hedge
DAN: @champ $XLE $DWT Congratulations Champ. Your handle is well deserved. 8-)
bRobert: @champ $XLE $DWT Just to prove you can get high without cannabis.
bRobert: @DAN $XLE $DWT No TKO's . All wins by knockouts.
champ: @bRobert $XLE $DWT --- I agree and I'm, always high....because I like what I do.
DAN: @bRobert $XLE $DWT Love it!!
champ: @DAN $XLE $DWT --- #Thanks...but as you know, it is not over yet....because I'm still swinging risk. However, my risk-management setting, is on high alert status...and I always make my swing decisions, twice daily....before the open and going into the close.
bRobert: @DAN $XLE $DWT Dan,, I see you in the octagon. Here comes the boom.
bRobert: @champ $XLE $DWT A person who likes what they do and gets paid is doubly blessed. Most days don't FEEL like work .
champ: @bRobert $XLE $DWT --- Yes, but it is all about #Understanding-Risk, the risk of the investment or the trade.
......It is, what it is and I always expect the unexpected.
My training wheels, came off, many years ago...and I have had many detours, al ...
champ: $BAC and $DUST...Spec day trade on the open on $DUST ------- Banks are up and Gold is down because interest rates are moving up and the reason why is....the employment numbers, pointed out that earnings are rising......I added to both positions and when you are trading gold, you never know but the 10-year is up 0.50 +2.13% ...for now........and on $DWT.. I'm also holding a Spec Day-Trade in this ETF.
champ: $UVXY @$31.15 --- Added back to my swing Hedge from yesterday....just adding back protections. Markets are still strong but zig-zagging around the line flat. Tech stocks are down, $AAPL and others. Oil, is tanking but both of these ETF's are working....$DWT $SCO. $XME....metals are down, $X $TECK and others. However, going into the close today, the markets could get a little selling pressure but theirs no real way to know.... but #Korea is back in the News yesterday.
champ: $USO --- $ERX or $DWT --- We need a little good news, maybe the EIA oil inventory numbers might help, they will be released in about 6 minutes at 7:30 ET but on this report, these numbers are not really expected to be all that good because the summer demand is only just now stating.
T-RideCOHarrison: @champ $USO $ERX $DWT it's a one day pull back. Relax. LOL. Wow. Add to VEEV, add to $VSTO, add to $MZOR, add to $GG add to the ones that work. One day doesn't make a trend or a shock-sell.
Aragorn: @champ $UWT $DWT Thanks Champ I was just about to post that in here as well. If oil continues higher DWT will have to do a reverse split soon. UWT opening up 1.20 higher than the close
champ: $UWT @ $28.44 ...this is the new 3x long crude.........and $DWT is the 3x Inverse short crude.....just pointing this out for WTI - Oil traders...
Visit the Trading Forum to join in the discussion.
| | |
| --- | --- |
| Stock Price | $USD 3.87 |
| Change | -1.02% |
| Volume | 7,553,020 |
The investment seeks to replicate, net of expenses, three times the opposite (inverse) of the S&P GSCI® Crude Oil Index ER. The index tracks a hypothetical position in the nearest-to-expiration NYMEX light sweet crude oil futures contract, which is rolled each month into the futures contract expiring in the next month. The value of the Index fluctuates with changes in the price of the relevant NYMEX light sweet crude oil futures contracts.
Request Video of DWT
Already a member?
Sign in here.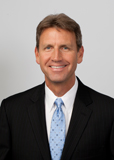 Dan Fitzpatrick
Stock Market Mentor gives you EVERYTHING you need to succeed in the market; all in one place. How easy is that? Dan Fitzpatrick and his elite community of traders share trading ideas, strategies and much more. Dan Fitzpatrick--a world class Technical Analyst, trading coach and regular CNBC contributor--gives you access to all of this with a 14 day FREE membership. Get started TODAY and start trading better TOMORROW with the following premium content:
Nightly video Strategy Sessions with a game plan for tomorrow
Got a stock you want Dan to look at? Just ask.
Patent pending video alerts instantly delivered to you when one of Dan's trading signals is triggered. This is not your typical price alert. This is a short video explaining the action you need to take to make money. No more "Woulda, coulda, shoulda"
Access to over 67,400 stock analysis videos
Access an ever expanding library (67,400) of educational videos that will save you time and make you money
Join a team of friends and traders that have one thing in common; a burning desire to succeed.

Become a Member Today!
Gain immediate access to all our exclusive articles, features, how-to's, discussion group and much more...
Satisfaction Guaranteed!
Your Stock Market Mentor membership comes with a 14 day, no questions asked, 100% money back guarantee!