Electronic Arts Inc. (NASDAQ:EA)
Bands Volume 200 SMA 50 SMA 20 SMA Videos Alerts Articles Events

BocaRick: #Earnings pop? $EA $WEN $QRVO $MTCH $AVLR $CBRE ???? will watch the open.#FWIW Cramer says do nothing on news this morning of a China deal
Forexpro: @BocaRick $EA $WEN $QRVO $MTCH $AVLR $CBRE #Earnings #FWIW Thanks, BocaRick, I'm not sure that there's any evidence of a deal; all we know is that the Chinese haven't cancelled their shopping trip to DC. Plenty of goods made in China at the Tysons Galleria. We'll see what transpires once they arrive. All the best!
BocaRick: @Forexpro $EA $WEN $QRVO $MTCH $AVLR $CBRE #Earnings #FWIW I am not sure of a deal either, but these stocks may pop at the open and take a risk if you want to, buy at your own risk.
DrScience: #Gamers $EA hit a homer, and $ATVI and $TTWO are running the bases.
Herb: $EA $RVO $OUT $MTCH up.
DrScience: #Gamers $ATVI back to the 50 DMA and $TTWO falling below on $EA report that their newest game has security flaw. Oops! Online gamers are subject to hacking. But, the probably the best news is that the maker of 'Fortnite' is licensing their game engine, and the Big Three are making use of it. Psst! $TCEHY owns a stake in 'Fortnite'.
DrScience: #Gamers $SNE got a $4 (7%) boost on news that Third Point hedge fund is building a stake. $EA pulling back to 50 DMA support on note about FTC investigations, bouncing now. $TTWO in a similar technical setup. $ATVI holding the 8 EMA in the middle of the 45-50 range. $GME's business model is crumbling, but stock is still holding a buck above earnings low.
DrScience: Video #Gamers are still floundering below the 200 DMA. $GME earnings in two weeks, APR 2. Activist want stock price performance, but business model is a dinosaur. Mom's don't have to drive to the mall in the internet age where gamers need only download, subscribe and play. $EA upgraded at Morgan Stanley PT $88 (from $80). But, hot new game "Apex Legends" has some flaws, and Weibo users ask for China region to be blocked. https://technode.com/2019/03/19/weibo-users-support-apex-legends-blocking-china-gamers/. I'll bet traders would like to exploit some of those features! $ATVI back above the 50 DMA on news that Tencent $TECHY $TTWO Niggling rumor of buyout "just keeps me hangin' on!" The 50 DMA and $100 resistance levels to overcome.
traderbren: $EA - looking constructive here...especially if it clears the 20d overhead. Long.
DrScience: $EA $ATVI $TTWO What's $EA got that the others don't? It looks like EA may have the top new game of 2019 with "Apex Legends." But, if $EA succumbs to the pull of gravity, an APR 110/120 BeCS @ 1.10 with a stop above the 200 DMA works.
debeers: @DrScience $EA-You nailed it, Dr. Sci-they have the top new game.
traderbren: $EA - day 6 of a pull back, but looks to be turning back up after testing the 20d. Took a pilot position.
DrScience: $EA Their tagline is "Get in the game!" So, if you want to get in on some of the action, write a MAR 100 Covered Call @ 93.77 for an 18-day hold. Capital Required: $9,377.00 Cost Basis (Break Even): $93.77 Maximum Gain: $623.00 Return: 6.64% Annualized: 268.54%
DrScience: $ATVI $TTWO $EA continuing to fall after yesterday's data release in video game space. $GME is at a fish-or-cut-bait point. A move below $11 could signal much more downside -- about $11 -- as the brick & mortar model gives way to online pressures. Could be the next Circuit City or Radio Shack.
DrScience: $ATVI $EA $TTWO $GME Dive! Dive! Dive! Voyage to the Bottom of the Sea. Been reading the news on video gaming at https://twitter.com/MatPiscatella/status/1098239904855797765
issues: @DrScience $ATVI $EA $TTWO $GME Stopped out of TTWO at $90.47 but still holding a 1/4 position hoping for a bounce.
DrScience: $ATVI The stock is performing similarly to $EA upon its earnings release, shaking off the overly Bearish sentiment here in the short-term. Price targets have come down to current levels, and below. And, while I expect some rebuilding and (probably) the next earnings release before the video game cohort moves back above the 200 DMA, this offers enough time to write a covered call, or three. Three up days and testing the 50 DMA, $ATVI is back in the middle part of range. Looking at covering some stock with the MAR 47.50 Calls @ 1.50.
DrScience: $EA seems to have issues with $106.00 -- Bears blocking the road to the 200 DMA. Well, rather than try to bull through, might try a detour around the blockage. But, be aware that the alternate route could have some large potholes. NOTE: IV is inflated by recent events (IV 47% and IVRank 63) and will be influenced by cohort $ATVI earnings report after the bell. Buy MAR 100 Covered Call @ 95.00-95.50. Structure offers almost a 5% return (75% annualized) for a 31 day hold. For premium sellers: Sell MAR 100 Puts @ 5.00 Similar risk as covered call, stop on stock price below 20 DMA. -- or -- Sell MAR 95/100 BuPS @ 1.90 Defined risk/reward 3:2
DrScience: $EA another blast higher this morning. Sold the remainder of my position at $106. $ATVI reports tomorrow AMC, small position looking for a bit of a lift into the event.
DrScience: $EA $ATVI $TTWO investors https://www.youtube.com/watch?v=7FPELc1wEvk
CraigReynolds: @DrScience $EA $ATVI $TTWO Believe this was Cramer's half time CNBC trade at end. Buy Buy Buy???
DrScience: $EA Groundhog day? Shaking off 10% earnings disaster. Stock back in the range.
shoredriver: ..$EA...sold half position from 80 and change.....
DrScience: $EA going out on the highs, up 16%. Selling some @ 97.50, bought @ 90.50
rachel: ...
Notes: Easy to overtrade here. Give your stocks time to work...BUT be quick to sell if they move against you.
Be patient...AND proactive!
VIDEO ONE:
$SPX – little pullback. Settling in. Are you frustrated b/c not correlated? Don't be. Y ...
Obsxllc: $EA thoughts on this move from the bottom?
Terry: @Obsxllc $EA Thank you for mentioning this one. I forgot to put it on my watch list for today. The gap down and spring back up is working.
DrScience: $EA Stock is down 10% on disappointing financial results and guidance. Competitors in the videogame space, $TTWO and $ATVI, sank 3% on the news, while $TCEHY (which has a stake in "Fortnite"-creator Epic Games) finished on the highs.

$TT ...
indigo1948: @DrScience $EA $TTWO $ATVI $TCEHY -off topic -are you still involved with $BLL? I wanted to thank you for your posts on this one as I got involved with puts and now am long the stock-many thanks.
traderbren: $EA - coming off the bottom now...may be good for a short-term trade
debeers: $DATA & $EA-If you got sucked into these stocks, never read anything, and relied on TV hype the after hours might be a shocker, i give you no refuge, no quarter which is more than these stole from you today. Blecch!! Idon't mean to rap your knuckles but consider it a learning experience and resolve to do the work in the future. Consider= 1. How is this stock any different from others in the group? 2. What does it do via management in both sales and projections that makes it excel? 3. How will it grow its brand on going forward basis? 4. How is the free cash flow and ability to consolidate debt?
Forexpro: @Forexpro $ATVI $EA $NFLX Hi, Friends, Here's the daily chart for $EA. All the best!
debeers: @Forexpro $ATVI $EA $NFLX - OT-The Pats can sneak up on anyone--no need for apology. Despite continual "zebra" errors, the following stats certainly bolster the case for a deserved win. Because i am a fundie girl, if i look at the statistic ...
Forexpro: Re: $ATVI, $EA

Hello, Friends,

I have some writing to do, and since it has to be done, I would of course prefer to do almost anything else, within reason. The latter activities include going through this weekend's edition of Barron's. Tae Kim, in t ...
stox: @Dan Can you provide your current thoughts on $PYPL and $EA. Thanks
DrScience: $GME Black Friday sales numbers and an upgrade appear to have forestalled the 😲eminent😲 collapse of gaming, at least, until Thursday when the company reports. Console makers $SNE and $MSFT stabilizing more-or-less around the 200 DMA; and game-makers $ATVI and $EA could be at tradable lows, but $TTWO might be in no-man's-land in its recovery. Waiting for Cyber Monday reports before dipping into the waters, but cautious for the time being.
Brian_M: $EA is in a nice intraday squeeze on the 15 min chart if you are day trading there may be a decent size move coming into the close there. (Long calls from yesterday)
issues: @Brian_M $EA we prefer $ttwo & $atvi
Brian_M: @issues $EA $ttwo $atvi very similar look I didn't think to check the others. Thanks
shoredriver: $EA.....POSSIBLE 59'r
BocaRick: $TTWO $EA $ATVI really falling??
jwstich: @BocaRick $TTWO $EA $ATVI Yes and I have been unable to find a reason. Do you know why? Want to add them to my watch list.
DrScience: @jwstich $TTWO $EA $ATVI All three (basically) fell from a bearish wedge pattern. Buzz surrounding Fortnite has diminished, but, for investors, stocks are in show-me mode. $EA will be the first to report at the EOM, with $TTWO and $ATVI a week later. Also, when $MSFT reports, we should get a clearer picture of what game console makers are expecting for the holiday season. IV for earnings in all three is quite high, excellent time to sell OTM BuPS to play an earnings run. For example, $ATVI NOV 65/70 BuPS @ 1.30 looks good. If the stock does as expected, it should test the 50 DMA before $EA reports -- maybe sooner. That's when I'd look to sell the NOV 80/85 or 85/90 BeCS to hold over earnings. Unfortunately, the stock looks like it wants lower prices in the next week, so we may be looking at selling the call side of the iron condor first!
BocaRick: @DrScience $TTWO $EA $ATVI $MSFT on #StockTwits?? #Forbes article on ATVI units sold less than expected, pulled sector down.
jwstich: @DrScience $TTWO $EA $ATVI $MSFT Really like your idea. Are you going to buy the BuPs today?
jwstich: @BocaRick $TTWO $EA $ATVI $MSFT #StockTwits #Forbes I think this ia the article in Barron's. https://tinyurl.com/yauc8dzw
debeers: $BA/$BOOT/$BURL/$CRM/$EA/$GOOS/$MTN/$LULU-Winter in the Northeast is going to be wet and cold. $GOOS is not a value play. Its a common sense one. (Just like my kid_).Gwenzee--looks like your j hook to me on the GOOS. Also, bought $ANF at a tad less than 21. i just forgot about it.
DrScience: $ATVI gamer getting some love today. CMF is off-the-chain as this week-long consolidation just above the 200 DMA unfolds. Even $EA is starting to look better after its new game release snafu. Long both.
steve71: $ATVI $TTWO $EA Nice to see follow through on the gamers. They may be less at risk to further China tariffs. Tech and China tech are all bouncing. Will that last to the bell with another $200B in tariffs possible at any time?
steve71: $ATVI $EA $TTWO The gamers are all outperforming today. Maybe some FANG money rolling in to new positions.
DrScience: $EA Gamer appears to have found the bottom and stabilized. Might look at selling the OCT 105/110 BuPS @ 1.33ish. Structure offers a 26% return on $500 margin. Putting a stop on stock price below $111 [the structure would be worth about 1.65], current risk is about .32 for a 45-day option. Recommend closing at 50% (.60ish).
rachel: ...
COTD: $CGC – Looking for $60 as a measured move.
$SPX – bulls taking a breather. August Jobs Numbers out Friday. That will be a big catalyst. After that...elections.
$DJI – pause.
$DJT – all indexes look the same
$NDX &nda ...
shoredriver: $EA....moves back release date...slightly lowers guidance on bookings...maybe a 59'er....
shoredriver: $EA...still down..... maybe 59'er Fri or Tues
DrScience: $GME falling 10% as buyout deal appears to be out of play. Game-makers $ATVI and $EA pulling back in sympathy.
grcjr: $ATVI $EA $TTWO $AMD $NVDA $INTC - given the gains in the gamers I'm surprised that $AMD and $NVDA are not showing a tag along. The home game platform of the future may be a stripped down system compared to today that is mostly a high definition 3-D display/visor and a fast internet connection. The game processing will be in the cloud. $AMD could have the home system while an $INTC/$NVDA combo has the cloud. For a good fiction (but not completely) read, find a copy of "Ready Player One". IMHO the book is better than the movie.
bRobert: $TTWO had a low expectations set up into earnings with bad news priced in after $EA news triggered a dive to the 200d. Top/bottom line beat . Up nicely ah
Ajax4Hire: @PJMR11 $T Same here. $T - AT&T is above 5% dividend(/year) and at a multi-year low. $T-AT&T acquisition of $TWC - Time-Warner is the realization that Internet Service Provider and Content Creator combination is a "greater than the sum" solution. $VZ-Verizon, $TMUS-T-Mobile, $S-Sprint, $CMCSA-Comcast, $CHTR-Charter will hungrily troll the land looking for Content Creators to buy. Just as $APPL-Apple, $AMZN-Amazon and $NFLX-Netflix are doing now. This is on the heals of $CHTR-Charter acquiring $TWC-Time-Warner Cable(the ISP/Cable part). Something to keep in mind; Video games is big business new(bigger than movies). Expect deep-pocket ISP/communication companies to lust after Content Creators like $EA, $TTWO, Valve/Steam, $ATVI-Activision $TCEHY-Tencent holdings, $NTES-NetEase, $UBSFY-Ubisoft, $SQNXF-SquareEnix. As a reminder; GTA-V(Grand Theft Auto #5) grossed $800M in the 1st 24hrs of release.
steve71: @Kjksm1 $ttwo $TTWO $EA $ATVI The gamers continue to work. Business is great. The drop in baseball attendance, soccer watching etc. is thought partly due to people gaming instead. $TTWO is triple toppy, and I was just thinking about writing some 17Aug 130 calls over my position. Wouldn't add shares unless it breaks above those tops.
justinp: @steve71 $ttwo $TTWO $EA $ATVI Yup eSports is growing as well. Huge in Korea (the south one).
bRobert: $SNE $EA $TTWO not playing games. Going higher
bRobert: $TTWO $EA $ATVI $SNE Not playing games. going higher
steve71: $EA $TTWO $ATVI Gamers working. Viewed as potential buyouts as big media compete to lock up content.
bRobert: $ATVI another set up alert > 78.. $EA $TTWO $SNE Not playing games
debeers: $ATVI-Multi year ESPN Disney deal for gamer audience LONG. $EA is good as well.
bRobert: $TTWO not playing games. Going higher $EA also
issues: @bRobert $TTWO If you compare TTWO to $EA and $ATVI what do you come up with? All three have similar chart patterns. Hard to pick. OK I see TTWO is up a little more than the other two so I bought a starter position. Thank you Rob!
bRobert: @issues $TTWO $EA $ATVI I like them all. I've been in TTWO a while . Closer to support. I think they all will work
issues: @bRobert $TTWO compare to $EA and $ATVI. The best may be EA but its up only 4% while the others are up just 2% on 10 day chart.
grcjr: $EA $TTWO $ATVI - $ATVI has made another nice move up just shy of previous resistance. A break above $79.64 is a new all time high. Currently $79.04. $EA at another all time high. $TTWO moving up also, not far from a new all time high.
grcjr: @Wolf $AMD $EA $TTWO $ATVI - I recall hearing something out of the E3 conference in LA. I took a quick look at the reports but just too much for a quick hit. It was something about a specific game and a specific hardware vendor. Might have been a game or games not being available on a platform (perhaps using $AMD). Morgan Stanley upgraded $ATVI and $TTWO, not $EA. $EA has drifted down toward yesterday's close beginning about 1PM EDT.
bRobert: $EA Target $155. Video gaming strong. Who makes the chips......NVDA
grcjr: @bRobert $EA $NVDA does make chips for some of the gaming platforms, not all. The Sony PlayStation 4 Pro has the $AMD CPU and GPU. The Nintendo Switch uses $NVDA. The Xbox uses an $INTC CPU and $NVDA GPU. This can and does at times change from one generation to the next. Gamers building their own machines can use either $NVDA or $AMD. One source for details is https://www.pcmag.com/roundup/355217/the-best-graphics-cards
traderbren: $ATVI - looks constructive here given the move in $EA this morning following ER.
grcjr: @traderbren $ATVI $EA - (I was just about to post again when I saw yours) Both are moving up. My position is with $ATVI. Have a trailing stop.
grcjr: @traderbren $ATVI $EA - $TTWO also moving up nicely.
baronp0329: @grcjr @traderben $ATVI $EA $TTWO I have ATVI stocks and June 70 calls bought 2 days ago. Also, keep an eye on financials. I added to my financials (stocks and options) at the open today $BAC $JPM $GS. They all look good today.
traderbren: @Aragorn $ATVI - yep, I was wondering why $EA and $TTWO did a zig then a zag.
CHOFF: $NVDA - CEO presenting at Goldman Sachs Conf today. $GS removed them from their Conviction Buy List a couple weeks ago but still lists them as a Buy. Might be awkward given the fact that $NVDA reported a monstrously good quarter a few days ago beatin ...
steve71: $EA BTO @ 123.68. Gapped up on earnings, filled gap, reversed back up making a higher low.
1winkie: Stocks have proven that they can sell off when they want to again, but the reality is that the markets were barely 2% off of last week's all-time highs. And strong earnings and strong ADP payrolls were both pushing the markets back up on Wednes ...
bsafriet: @1winkie $AET $AKS $AAL $AAPL $ALLY $ALV $BIIB $EA $ESRX $FIT $FL $IMGN $MCD $MET $NGVC $NKE $PFE Thanks for the updates!
ROSEY: @bsafriet $AET $AKS $AAL $AAPL $ALLY $ALV $BIIB $EA $ESRX $FIT $FL $IMGN $MCD $MET $NGVC $NKE $PFE DITTO. 8 )
issues: @DAN $TTWO Which do you prefer $ATVI $EA or $TTWO?
grcjr: $EA wow. Up ~$8 in after market. Earnings were so-so but Q4 guidance up.
rachel: ...
COTD: $EA – missed quarterly revs...but guided higher. In this market, you probably want to be selling into this...at least some.
Selloffs of more than 1% don't happen in this market. Something is changing?
$SPX – took a big bre ...
issues: Earnings mañana = $OSTK $AAPL $EA $AEIS $CHRW $NUE $AKS $ALGN $PKG. We will continue to hold OSTK AAPL NUE. Added to $OSTK (probably a mistake - but ?) $SKYW $EXEL $CVGI. Sold $IVR $XEC $HFC $LRCX $LGIH
baronp0329: Today closed a lot to lock in profits. $BLUE, $BX, $FND, $BAC calls. Yesterday at the close, STC $THO calls, $COST calls, $EA calls, $IIIN calls, $AKS calls. Just bought $IWM Feb Puts and $QID in case the market has a couple of down days.
grcjr: $ATVI $EA $TTWO all moving up. CNBC traders about to announce two they like.
bwcarnation1: @grcjr $ATVI $EA $TTWO would you please post that info I don't have access to the site where I am now...thanks
grcjr: @bwcarnation1 $ATVI $EA $TTWO - sorry. I caught the teaser but had to run downstairs. I'm hoping I did not miss the review. I am long $ATVI
grcjr: @bwcarnation1 $ATVI $EA $TTWO - I'm searching cnbc ... will get it eventually.
bwcarnation1: @grcjr $ATVI $EA $TTWO that's ok I'll watch the stocks see what happens...I like $ATVI too
baronp0329: @bwcarnation1 $ATVI $EA $TTWO - got the $EA Feb 115 Calls at 3.90 last week. Ask/Bid now at 5.90. will hold for now until stock price gets close to 120
baronp0329: Yesterday added to $KEM, $IIIN and $EA Feb 115 Calls. Today started initial position on $FND @50.45.
Bridget: $EA is breaking above the 50 and 200dMA. The stock still has a lot of overhead supply so be patient and buy near support levels.
Bridget: ...
$NKE - great example of a bearish/neutral earnings trade. If the stock is at an extreme going into earnings, sell the move. Then at the open, gap and reversal.

$ERJ - up big on $BA acquisition news
$PVG - down big on cutting dividend
$XPO - up big ...
etmagic: any thoughts on $ATVI and $EA?
Bridget: @etmagic $ATVI $EA both appear to be rolling over. Forming a topping pattern. I wouldn't look at these until they make a new high.
issues: @etmagic $ATVI $EA ATVI making that broadening formation (not good). $EA not as good as $TTWO IMO.
Visit the Trading Forum to join in the discussion.
| | |
| --- | --- |
| Stock Price | $USD 92.91 |
| Change | -1.81% |
| Volume | 4,141,650 |
Electronic Arts, Inc. develops, markets, publishes and distributes video game software and content that could be played by consumers on a variety of platforms.
Request Video of EA
Already a member?
Sign in here.
Earnings
October 29th, 2019 - 2020 Q2 Earnings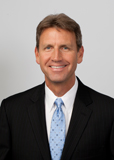 Dan Fitzpatrick
Stock Market Mentor gives you EVERYTHING you need to succeed in the market; all in one place. How easy is that? Dan Fitzpatrick and his elite community of traders share trading ideas, strategies and much more. Dan Fitzpatrick--a world class Technical Analyst, trading coach and regular CNBC contributor--gives you access to all of this with a 14 day FREE membership. Get started TODAY and start trading better TOMORROW with the following premium content:
Nightly video Strategy Sessions with a game plan for tomorrow
Got a stock you want Dan to look at? Just ask.
Patent pending video alerts instantly delivered to you when one of Dan's trading signals is triggered. This is not your typical price alert. This is a short video explaining the action you need to take to make money. No more "Woulda, coulda, shoulda"
Access to over 64,300 stock analysis videos
Access an ever expanding library (64,300) of educational videos that will save you time and make you money
Join a team of friends and traders that have one thing in common; a burning desire to succeed.

Become a Member Today!
Gain immediate access to all our exclusive articles, features, how-to's, discussion group and much more...
Satisfaction Guaranteed!
Your Stock Market Mentor membership comes with a 14 day, no questions asked, 100% money back guarantee!