Endo International plc (NASDAQ:ENDP)
Bands Volume 200 SMA 50 SMA 20 SMA Videos Alerts Articles Events

traderbren: $ENDP - popped above the 50 dma . Long from lower level.
Trendrider: $endp $mnk $teva all breaking out. Read an article in barrons. More pricing power for generics. Bringing drug manufacturing back. To the states. Especially since bernie sanders dropped out. I think these go alot higher. $endp $mnk heavily shorted. 4 to 5 days to cover.
DAN: ...
$ENDP -- Lesson. When 50-day MA fails as established support, take action.
$MASI -- Needs to hold the 50-day MA.

CraigReynolds: $ENDP up this morning, earning tomorrow mornings. I have a position I have been holding. Planning to sell 3/4 before the end day and see if my hope will hold up. Plans may change, will see.
CraigReynolds: $ENDP Acting well today.
iamchaoticcoder: @scottrades @DAN $ENDP moving hard today - any feedback? Tempted to add after a breakout about the JAN high.
DAN: @iamchaoticcoder $ENDP Working well. I think it's buyable here.
DAN: ...
$ENDP -- does this match criteria for "trending."
$CSPR -- IPO implosion.

Trendrider: $endp @dan Does this stock qualify your criteria for trending. In a channel from the bottom. Above the ema 8 . Above the sma 50 and 200
Trendrider: $endp phase 3
Geewhiz: $ENDP @DAN Finally bucked off stock. BTO 12/20 at 4.98 and STC on 1/24 and 1/27 for 6.18 and 5.78 respectively. Stops work well especially with good setups. Thanks for setting us up. ;-)
Slomo: $ENDP Big selling
mradams0621: $ENDP could bounce here at the 8 maybe. Sure an ugly day. No news. About to cut it loose if no bounce at $6. big round number
Mikev200: $OC $BMY $STNE $ENDP $BOOT all got stopped today. Sold 1/2 $DOCU Mar $75 calls and 1/2 $PG Feb $120. calls
DAN: A few stocks I am looking at -- $MANT is squeezing within a solid uptrend. Near 50-day moving average. Thin. $THC -- pulled back to test 50-day MA. $ENDP - Phase 1 continuing after breakout last week. Dan
bRobert: @DAN $MANT $THC $ENDP Long $THC $46 WEEKLY W /flag targets Higher long term and $HCA $175 weekly range breakout targets Long both for a while Very hospitable stocks
derda: @DAN $MANT $THC $ENDP $82 for $MANT and $37,75 for $THC seems good entry as a newbie decision!do u think am i right?
derda: @DAN $MANT $THC $ENDP $82 for $MANT and $37,75 for $THC good entries?do you think this newbie is right?
bRobert: @derda $MANT $THC $ENDP Not DAN but both are good entries for PARTIAL positions with stop just below 50d Add in scales on confirmation of your bullish thesis with pullback bounces/higher lows
derda: @bRobert $MANT $THC $ENDP thnx
mradams0621: $ENDP Still working well. This was a "live trade with Dan and friends" last week with a $6 target for a day trade, but I'm keeping it till it bucks me off. Thanks @Dan @Scott
scottrades: @mradams0621 $ENDP Great job!! That was a fun session. Looking forward to the one on Thursday.
Richlion1: Scott from your video last night $endp is holding up.
scottrades: @Richlion1 $endp Yep, it broke the high! The ride continues.
86944T: $ENDP Stopped out. Good trade.
scottrades: Volume coming into $ENDP to close the day. Watch for a potential gap up open tomorrow.
DAN: ...
$ENDP -- Breakout still working on strong volume.
$OGI-- massive volume. Overbought and super speculative. Draw your box.
$TLRY -- Phase 2?
$CGC -- Phase 2
$CRON -- Phase 2.

$WWD -- Rebound off pullback to trendline.
$CSL -- volatility squeeze. ...
scottrades: $ENDP Is moving
mradams0621: @scottrades $ENDP you in? stop? lost the 50emi and vwap. Give up at low of day?
scottrades: @mradams0621 $ENDP I wasn't able to buy because I was in the live session. I think a stop at LOD is the right move.
mercury6s: Live Session update SOLD $ENDP for $300 gain. Trial member but I'll probably stick around. Thank you @Dan, @Gary et al, positive in $ALB, $CGC, $PAYX. new entries pending. Maybe there is hope for me after all
mradams0621: $ENDP @Dan took some this morning in "live trade with Dan and Friends" and I followed along. But I think this break out was an ADD for Dan, and he mentioned a target of $6.00. I'm guessing if you took it for a day trade, it's time to sell. But for a swing, if it holds strong into the close, maybe keep some on? Or because its day 5 up, sell and buy back in lower? What are others doing with this one?
Mikev200: @mradams0621 $ENDP , I am holding , stop at lod
mercury6s: @mradams0621 $ENDP Sold 6 dollar target. Grateful and in no position to be bold
dpierce3326: @mradams0621 $ENDP I just sold at $6. Will see if I can get back in on a pullback
86944T: @mradams0621 $ENDP I have been in this a couple of weeks while it went no where. Out of the office when it hit 6, so missed the sell opportunity. Just moved my stop below VWAP and R1 at $5.74. Not going to let this turn into a loss.
DAN: @mercury6s $ENDP $ALB $CGC $PAYX Hey mercury. Plenty of hope for you. I suggest that you resolve to stick around for at least a couple of months. I'm glad that you're making money, and you might just think of that $300 as a way to justify sticking for at least one month, maybe two. It takes more than a few weeks to change poor trading habits and make new ones. It's just a process of repeating the same good things again and again. If you stay at the table, I promise that I'll keep feeding you. 8-) Dan
mercury6s: @DAN $ENDP $ALB $CGC $PAYX Thank you Dan.. So far its been inspiring. I'm trying to be on top of everything you share
scottrades: ...
$ENDP Congrats to the traders who grabbed this in the live session today! Watch for a test of the high tomorrow.
mercury6s: @DAN $ENDP $ALB $CGC $PAYX I believe you
traderbren: $ENDP -- pushing above $5 and up against upper BB.
Herb: @traderbren $ENDP $TAN has been strong.
Tlluride: @traderbren $ENDP crossing 200 day, let's see if it hold.
DAN: ...
$ENDP -- Low dollar stock. Breaking out of a VS. Note convergent moving averages.
$JC -- Popping out of a squeeze on low volume. This is not a "base". It's something else.
$KL -- Consolidating at the 50-day moving average. Aler ...
jjohn: $ENDP Good action on decent volume
Nepenthe: @DAN $FLT So true; news events, that is. I had the smallest of positions that I thought I had gotten stopped out on yesterday, but...I haven't traded this well, so I've moved on. Other fish to fry and gobble. $ENDP, for example. Thinking of adding once if it breaches the 200ma., which it has. Cheers.
Scruffy: $ENDP - Keep an eye on this one. Might be popping out of a squeeze. If it clears the 200 DMA, it could run a little bit.
DAN: @Nepenthe $FLT $ENDP ENDP works here
Richlion1: @Scruffy $ENDP Thanks for the info. I see they received approval on another genetic. Have a small spec. position.
Scruffy: $ENDP - Continuing it's bounce off of the 50 day, but running into resistance at the 200 day. Might require one more pullback to the 50 to gather enough force to push through the 200.
DAN: ...
$ENDP -- Good entry here at $4.50 support. Alert $5.10
$MTCH -- Breakout. Strong volume.
$CHWY -- Holding up nicely. Alert $29.00

$TTC -- yesterday I suggested holding it. Working on a close above 50-day MA.
$ZIOP -- from yesterday...Breakout abo ...
DAN: ...
$ENDP -- recently covered. This is still at a good buy point.
$INMD -- Left this on the list and that's a good thing. 50-day MA is holding. You should have plenty of time to buy this -- it is in a wide pattern. Stop just below last week& ...
rverkamp: @DAN $CROX $SPX $DJI $BA $MDY $IWM $NDX $FFTY $SMH $XLF $TXG $TPTX $ENDP $INMD $DSGX $FLT $AVLR $PLAN $TPX $PLMR $SEDG $SHW $AUDC $GNTX $UEIC $TTWO Thanks @DAN for posting these early before the close, this is really helpful. Please continue to do this if time/schedules allow in the future.
DAN: ...
$ENDP -- pullback buy at 50-day MA. Alert $4.70
$TXG -- still tightening up into a squeeze.
$BNTX -- running outside the upper BBand.
$APRE -- Very strong move. Illiquid biotech stock exploding on increased volume. High risk...but so far, high re ...
DAN: $ENDP -- last night a new member asked a question about whether he should buy stock in ENDP or buy the options, which provide a lot of leverage.

When the stock is $5 bucks, I think it's always a good idea to buy the stock. The options might seem li ...
justinm89: @DAN $ENDP Are you looking for an entry on this pullback?
JoeTrader: $ENDP Stopped out...not going in the right direction today...in earlier at $5.47...thought I had a good entry :(
sierramp: @JoeTrader $ENDP I was stopped out too and you had a better entry than I did.
JoeTrader: @sierramp $ENDP My tolerance for pain is lower with the market at these levels, lol!
sierramp: @JoeTrader $ENDP Agreed. My "I'm wrong" stop is pretty tight to limit risk.
indigo1948: @sierramp $ENDP -ditto to above on stop out-tight leash on most positions right now.
djmurph: @JoeTrader $ENDP Rough. Looked like it was going to work for the first five minutes. If it can hold the 8-day it might provide a good re-entry.
Tango: @JoeTrader $ENDP out, stop hit
Herb: $ENDP stopped out at 4.96. Chased a false breakout. Ugh!!!
agiaccag: @Herb $ENDP You have company. I did the same.
djmurph: $ENDP Once again my stop winds up being the LOD. I'll keep watching to see if it gives another entry but brutal movement today.
bRobert: @djmurph $ENDP Patience and a small position until breakout confirmed It is doing nothing wrong Just not ripe yet
djmurph: @bRobert $ENDP Thanks bRobert. Went small at the open and almost added once it broke out but the inner SMM voice told me to hold off. Glad I didn't go big. But 12% down in a day does seem a bit out of norm.
bRobert: @djmurph $ENDP Looking at the WEEKLY, pullback from the 50 WEEK would have been expected. In general. buying breakouts is higher RISK than buying pullback/bounces .
DAN: ...
$ENDP -- Complete failure and bearish engulfing pattern. There is no such thing as a sure thing.
$SAGE -- great trades in the forum today.
$BOOT -- Working really well. Forming the bottom of a cup/base.
$RH -- Big move today rewarded those who hel ...
bill52: $ENDP made a solid push above $5 today. @Dan mentioned this one a couple of weeks back to see how it behaves around $5. It might be worth keeping an eye on.
DAN: @bill52 $ENDP It's the first stock in the video tonight. 8-) Nice of you to remember.
DAN: ...
$ENDP -- breaking out of a 6 week base. Went from $2 to $5. Want to get the $5 to $10. Alert $5.60
$FRPT -- Solid rebound off 50-day MA. Alert $55.00
$BOOT -- Same type of trade. Yesterday's low is "the" low. Stop either below ...
JBed: $ENDP completing a nice cup - or maybe an elongated handle to a prior cup - anyway, up nicely today and I am long the stock.
petros06: $ENDP off and running, Thx @Dan
DAN: @petros06 $ENDP You are most welcome, petros06. 8-)
AlexJFraser: $ENDP making a run for 5 bucks....
petros06: @AlexJFraser $ENDP Nice, raising my stop
DAN: $ENDP -- holding the 50-day MA on this pullback. Very speculative -- it's a four buck stock. But technically, a good low-risk setup.
success: @DAN $ENDP need a little fun . . very small position $.50 trailing stop
bill52: @DAN $ENDP Thanks for the idea. Agree, looks like a solid setup and good earnings report to back it up.
DAN: ...
$ENDP -- Not my kind of trade, but watch how this behaves at $5.00.
Rodo: $ENDP - holding up well
petros06: $ENDP holding up. Starter position.
petros06: $ENDP, ATH
Sher: ...
$ENDP – Took profits on long Oct. call position, following AM pop – Nice gains after being underwater, forever - BTO Jan. $17.50 calls on afternoon PB.

$CTL – 50% retracement off 9-26-18 low (fueled by CFO departure) – Reac ...
DAN: @Sher $BX $UTX $CSX $VEEV $ROKU $ENDP $CTL Nice trading, Sher. 8-) Dan
Sher: @DAN $BX $UTX $CSX $VEEV $ROKU $ENDP $CTL - Thank you...
Sher: $CRBP - "Jumpin" - Stock up 12% - Took profits on Oct. $7.50 calls... kind of accidentally. $MDT - Took profits on long call position, early AM, in anticipation of PB. $ENDP - Long-term squeeze looks to be resolving to the upside - Long Oct. $17 calls.
justinp: @bRobert $AGN Yep $AGN $ENDP behaving well today. Positions on both.
ATX17: @issues $CBPX $WDAY $ENDP has a similar setup and is starting to breakout. I agree with a tight stop, these pattern can really go any direction within the sideways trading channel.
ATX17: @ATX17 $CBPX $WDAY $ENDP Also watching $CNC $ADM as they are looking nice on the 50MA bounce.
audrina0904: $ENDP - Keep your eye on this...getting perky.
audrina0904: @Sher $ENDP - I am currently long 09/28 16.5 calls
Sher: $JCI - Starting to come to life... finally - Long Jan. $39 calls - Back above 20-day and VWMA... $CRON - Adding to Oct. $12.50 call position. $CTL - Picked up a few Oct. $21 calls on intraday PB. $ENDP - Added to long call position, below - Due to participate in Morgan Stanley's 16th Annual Global Healthcare Conference in New York City, Wednesday, September 12, 2018 - Also, the U.S. Food and Drug Administration recently proposed excluding three substances including Vasopressin, which is an ingredient in $ENDP's blood pressure drug, from a list of ingredients that could be used to manufacture compounded medications in bulk for use by hospitals and doctors' offices - Early squeeze underway... $ENDP - Interesting... Dec. $16 call volume, today, 25,045 against OI of 106.- Stock down 2.65% - Currently long Oct. $17 calls.
audrina0904: $ENDP - Really liking the action here...
audrina0904: $ENDP - Took a starter
Sher: Position adds, yesterday: $IQ – Jan. $30 calls $JCI – Jan. $39 calls $MPC – Oct. $82.50 calls $ROKU – Oct. $60 calls $ENDP – Oct. $16 calls: OI of 17,723 (huge for this stock) following news below. Endo Intl's Vasopressin in FDA's Exclusion List of Substances Used to Make Compounded Medications: 02:28 PM EDT, 08/27/2018 (MT Newswires) -- The U.S. Food and Drug Administration on Monday proposed excluding three substances - including Vasopressin, which is an ingredient in Endo International's (ENDP) blood pressure drug - from a list of ingredients that could be used to manufacture compounded medications in bulk for use by hospitals and doctors' offices, according to a report from Reuters.
mikeo561: @Sher $IQ $JCI $MPC $ROKU $ENDP -- Hi @Sher. I follow your posts. Thank you for your contributions. I sell vertical options spreads for premium (why else?). I'm always interested in investigating new ideas, so if you run across any, please do post them. I'm mostly into $AMZN, $GOOGL, $ISRG, $SHW, $NDX, and $SPX. I look for good premium or liquidity, depending on how a chart looks. Thanks again for sharing. Cheers!
numbers:
Visit the Trading Forum to join in the discussion.
| | |
| --- | --- |
| Stock Price | $USD 3.39 |
| Change | 0.00% |
| Volume | 4,620,530 |
Endo Health Solutions Inc operates as a specialty pharmaceutical company. The Company researches, develops, sells and markets branded and generic prescription pharmaceuticals used to treat and manage pain.
Request Video of ENDP
Already a member?
Sign in here.
Earnings
November 2nd, 2020 - 2020 Q3 Earnings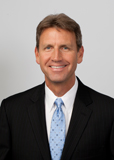 Dan Fitzpatrick
Stock Market Mentor gives you EVERYTHING you need to succeed in the market; all in one place. How easy is that? Dan Fitzpatrick and his elite community of traders share trading ideas, strategies and much more. Dan Fitzpatrick--a world class Technical Analyst, trading coach and regular CNBC contributor--gives you access to all of this with a 30 day trial membership for just $7.77. Get started TODAY and start trading better TOMORROW with the following premium content:
Nightly video Strategy Sessions with a game plan for tomorrow
Got a stock you want Dan to look at? Just ask.
Patent pending video alerts instantly delivered to you when one of Dan's trading signals is triggered. This is not your typical price alert. This is a short video explaining the action you need to take to make money. No more "Woulda, coulda, shoulda"
Access to over 72,800 stock analysis videos
Access an ever expanding library (72,800) of educational videos that will save you time and make you money
Join a team of friends and traders that have one thing in common; a burning desire to succeed.

Become a Member Today!
Gain immediate access to all our exclusive articles, features, how-to's, discussion group and much more...
Satisfaction Guaranteed!
Your Stock Market Mentor membership comes with a 30 day, no questions asked, 100% money back guarantee!