Endo International plc (NASDAQ:ENDP)
Bands Volume 200 SMA 50 SMA 20 SMA Videos Alerts Articles Events

Rodo: $ENDP - holding up well
petros06: $ENDP holding up. Starter position.
petros06: $ENDP, ATH
Sher: ...
$ENDP – Took profits on long Oct. call position, following AM pop – Nice gains after being underwater, forever - BTO Jan. $17.50 calls on afternoon PB.

$CTL – 50% retracement off 9-26-18 low (fueled by CFO departure) – Reac ...
DAN: @Sher $BX $UTX $CSX $VEEV $ROKU $ENDP $CTL Nice trading, Sher. 8-) Dan
Sher: @DAN $BX $UTX $CSX $VEEV $ROKU $ENDP $CTL - Thank you...
Sher: $CRBP - "Jumpin" - Stock up 12% - Took profits on Oct. $7.50 calls... kind of accidentally. $MDT - Took profits on long call position, early AM, in anticipation of PB. $ENDP - Long-term squeeze looks to be resolving to the upside - Long Oct. $17 calls.
justinp: @bRobert $AGN Yep $AGN $ENDP behaving well today. Positions on both.
ATX17: @issues $CBPX $WDAY $ENDP has a similar setup and is starting to breakout. I agree with a tight stop, these pattern can really go any direction within the sideways trading channel.
ATX17: @ATX17 $CBPX $WDAY $ENDP Also watching $CNC $ADM as they are looking nice on the 50MA bounce.
audrina0904: $ENDP - Keep your eye on this...getting perky.
audrina0904: @Sher $ENDP - I am currently long 09/28 16.5 calls
Sher: $JCI - Starting to come to life... finally - Long Jan. $39 calls - Back above 20-day and VWMA... $CRON - Adding to Oct. $12.50 call position. $CTL - Picked up a few Oct. $21 calls on intraday PB. $ENDP - Added to long call position, below - Due to participate in Morgan Stanley's 16th Annual Global Healthcare Conference in New York City, Wednesday, September 12, 2018 - Also, the U.S. Food and Drug Administration recently proposed excluding three substances including Vasopressin, which is an ingredient in $ENDP's blood pressure drug, from a list of ingredients that could be used to manufacture compounded medications in bulk for use by hospitals and doctors' offices - Early squeeze underway... $ENDP - Interesting... Dec. $16 call volume, today, 25,045 against OI of 106.- Stock down 2.65% - Currently long Oct. $17 calls.
audrina0904: $ENDP - Really liking the action here...
audrina0904: $ENDP - Took a starter
Sher: Position adds, yesterday: $IQ – Jan. $30 calls $JCI – Jan. $39 calls $MPC – Oct. $82.50 calls $ROKU – Oct. $60 calls $ENDP – Oct. $16 calls: OI of 17,723 (huge for this stock) following news below. Endo Intl's Vasopressin in FDA's Exclusion List of Substances Used to Make Compounded Medications: 02:28 PM EDT, 08/27/2018 (MT Newswires) -- The U.S. Food and Drug Administration on Monday proposed excluding three substances - including Vasopressin, which is an ingredient in Endo International's (ENDP) blood pressure drug - from a list of ingredients that could be used to manufacture compounded medications in bulk for use by hospitals and doctors' offices, according to a report from Reuters.
mikeo561: @Sher $IQ $JCI $MPC $ROKU $ENDP -- Hi @Sher. I follow your posts. Thank you for your contributions. I sell vertical options spreads for premium (why else?). I'm always interested in investigating new ideas, so if you run across any, please do post them. I'm mostly into $AMZN, $GOOGL, $ISRG, $SHW, $NDX, and $SPX. I look for good premium or liquidity, depending on how a chart looks. Thanks again for sharing. Cheers!
numbers:
thehook1: $ENDP a little forward motion on this rarely mentioned fella
tjv821: $endp making a run after a 3 month base on volume huge option interest
Bridget: $ENDP breaking down out of this squeeze. In a long term downtrend.
tejas7: $ENDP Speculative long.
issues: Today we bought $TMUS (bounced off 50 d)$NVDA $VEEV and stopped out partials or whole on $WLDN $WB $MXL $IPHI $ENDP
Won23: @Sher $ENDP $TRVN is in the non-opiate pain reliever drug development . At only $2.50 a share it could be considered a long "call". NP.
PRK: @Won23 $ENDP $TRVN You can also add$EGLT to the list of drug companies developing a pain killing type of drug that will not become addictive. N P at this time, but did own it a few months ago.
Sher: $ENDP - Just FYI... NP Endo: Plunges after FDA asks Co to pull its opioid painkiller 5:09 PM ET, 06/08/2017 - Reuters ** Endo shares sinks 11.4 pct to $12.21 in extended trading after FDA asks Co to pull its long-lasting opioid painkiller Opana ER from the market ** FDA expresses concern that benefits of the drug may no longer outweigh its risks; three months back an independent panel to FDA made the same conclusion ** This is the first time the FDA has moved to pull an opioid painkiller due to the public health consequences of abuse ** Shares of other painkiller makers dip: Depomed and Insys Therapeutics both down ~2 pct after the bell ** Opioid abuse, overdose, addiction have assumed epidemic proportions in the US, partly due to unrestricted prescriptions
tri2insite: @Sher $ENDP just when it was poised to break out of multi month consolidation..
Gblair: $ENDP with $VRX wow. Shorts weeping
Bridget: Notes: $WB $EDU $SINA $BIDU $BABA - chinese internet stocks up today $AMZN $SHOP $W - internet shopping still growing $SMH - new 52 week high, but lacking volume, $XLY at new high $LITE - moving up above $50 but on light volume $RL - breaking out, $UAA also looking ready for a breakout, $XRT up today $ENDP - breaking out of base on volume after earnings $PTLA - breaking out of squeeze on earnings $ATVI & $BYD - working, $GME also moving up into ER on 5/25 $AMAT - working
stevef214: @Bridget $WB $EDU $SINA $BIDU $BABA $AMZN $SHOP $W $SMH $XLY $LITE $RL $UAA $XRT $ENDP $PTLA $ATVI $BYD $GME $AMAT You can add $JD to the internet shopping list
tri2insite: $ENDP I'm predicting the low... somewhere between here and zero....
shoredriver: @tri2insite $ENDP was almost 100 about a year ago...sheesh....
Bridget: Notes: Healthcare stocks were the story today. $XLV is going parabolic IYT - moving higher. Airline stocks up on news from Berkshire Hathaway $CAR $MGM and $GDDY - report earnings and could be good 59 min trades tomorrow $WIX - web services company, earnings today, hit new all time high Dumpster Diving - $HTZ $TEVA $ENDP $INSY showing some life and coming off the bottom $EDIT - won patent case $WCN - garbage stock breaking higher $NRP and $NRG - Vol Squeeze breakouts IPOs at new highs- $ASIX, $CWH, $BATS
JJT1: $ENDP $AGN $INCY Sold my stock for 30% loss as I am almost out of Biotech. Good riddance. Need a rest. $AGN still in Feb 215 calls and will wait till it stops bumping head against 100 day SMA. $INCY Little B/O today from couple week consolidation. Am positive on Feb 115 and 120 Calls.
JBed: @JJT1 $ENDP $AGN $INCY Ouch! The only bio I'll trade these days is $CLVS. It seems to quickly recover from the sector downdrafts, which make good buying opportunities. Unfortunately, I missed today's entry.
JJT1: @JBed $ENDP $AGN $INCY $CLVS Yeah I keep watching $CLVS go by my high low ticker screen. Kind of a daily event.
woodman: @JJT1 $ENDP $AGN $INCY - The odds are much better at the casino than with small biotechs. Sure, any one may be a lottery ticket, but eventually you'll give it back and much more. They suck, to put it plainly.
JJT1: @woodman $ENDP $AGN $INCY I pretty much spread my losses between small and Large Biotech so I kinda think they all suck.
Gary: ...
$ENDP – tight little flag pattern. $17.00 is support.
$COR –still moving higher.
$FN – this is what a top looks like. SATB in late October.
Geewhiz: @Gary $MDY $IWM $COMPQX $SOCL $AMZN $BIDU $YNDX $FB $BABA $NFLX $AKAM $ULTA $ANET $CLVS $TSRO $AGN $VRX $ENDP $COR $FN #NOTES Fast video has not been available more frequently than usual. Not a good trend. :-) Any reason for this issue. Thank you
JJT1: @champ $AGN It just about tagged the 100 day SMA on daily from below. Might be start of phase 2? I was out yesterday. Looking for entry but added to $TEVA (Jan 38 calls) and $ENDP (Jan 17.50 calls) instead.
Gary: ...
$ENDP – strong sales. Still doesn't make money.
Requests:

AMGN
$GIMO -- Strong sales/EPS growth. Watch 200-day MA
$ANET – 30-50% sales/EPS growth. Good stock to own.
$UVE – Steady EPS/Rev growth. Just a steep stock.
$NFX -- ...
JJT1: $AGN $MYL $DEPO $ENDP $TEVA $VRX As $VRX and $MYL helped to get these stocks hammered last year, $AGN may be helping to bring these off their bottoms...? $ENDP stock back to my Breakeven price. $AGN put stops in after initial pop then had to remove as too tight. Added to my $TEVA Jan 37.50 with Feb 37.50 calls. I am aware I am one tweet away from these all going red from green, so mum's the word, eh?
geotheo: @JJT1 $AGN $MYL $DEPO $ENDP $TEVA $VRX Add $ABT to the mix. Almost ready to move above the 50MA. Looks like you can get in here (I'm in via options) with a stop below 38.20. When it breaks over the 50MA I'll add more.
DAN: @JJT1 $AGN $MYL $DEPO $ENDP $TEVA $VRX JJT1 -- really great stocks. Some are coming out of really nice volatility squeezes. Looks like they have some upside.
Gary: ...
15. $ENDP – volatility squeeze
Merger:
16. $NRF – all merging. Pick 'em. All look good.
17. $NSAM
18. $CLNY
Spec:
19. $CETX – blasting off.
20. $MBLY – chasing now.

Request:
21. $AZPN – use 20-day MA as support ...
Gary: @Gary $IRDM $SPX $DJI $DIS $MDY $IWM $DJT $USO $DJUSRR $COMPQX $DJUSBK $NFLX $NVDA $Z $TSLA $CTL $LVLT $COR $IBB $BIIB $CELG $MYL $VRX $AGN $TEVA $ENDP $NRF $NSAM $CLNY $CETX $MBLY $AZPN #NOTES I'm getting videos ready now. They should be out in just a bit :)
Esther: $XPH $IBB $ENDP started some positions, we'll see how long this move lasts
JJT1: $IBB $TEVA $ENDP $CEMP $ALXN $ACAD Took opportunity of big jump in Biotech to put stop limits on several bad trades so back to B/E.
bnnybklyn: $ENDP rebounding, but still under investigation.
JJT1: $RDY $TARO $VRX $ENDP $TEVA $AGN $MYL #DOJ investigation on collusion. IS it a coincidence that all the generics drug companies are HQ outside US? Or that almost all report in next 10 days.?
JJT1: $ENDP This is down 15% today and I can find no news. Anybody find anything? edit DOJ probe on pricing, taking down $TEVA and $VRX and other generics.
skyrunner:
JJT1: @skyrunner $ENDP $TEVA $VRX Thanks for info. And I thought yesterday news re: $CEMP was the worst day I ever had.
issues: @champ $LABU Some of the most amazing down drafts I've seen since 2008; $ANIP (Down 22%) $AKRX (-20%) $DPLO (down 42% in a DAY!) $FIT (-32%) $ENDP (down 20%) These are HUGE losses! For what reason? That the government might scrutinize their drug prices? Crazy. We still hold a large position in $ibb and many drugs stocks. No position in ANIP AKRX DPLO... There is coming a bounce. But how high? It will take years, if ever, to see these come back. We are making some peanuts on $BIS that won't compensate for the huge downdrafts. Wish I had more. I was thinking of LABD but I noticed you think tomorrow it will bounce. I don't know. There may not be a bounce until after the election.
JJT1: @issues $LITE $JAZZ $VRX I have big L on my forehead as I have $ENDP, $TEVA, $CEMP, and to prove I am not total biotech loser recently bought $NKE and $XOM.
issues: @JJT1 $LITE $JAZZ $VRX $ENDP $TEVA $CEMP $NKE $XOM You are a true friend for helping me today realize I am not alone. Thanks your help, I needed that. Reassurance! Encouragement! and HOPE! Are one of the best things I get out of the Forum members comments. Thank you one and all!!
JJT1: @issues $LITE $JAZZ $VRX $ENDP $TEVA $CEMP $NKE $XOM Well we (or I) are learning as positions are Small and have a plan to enter and exit. Or in my case 2 out of 3. Still learning on stopping out or exit.
bwcarnation1: $ENDP stopped out
TunaHelper: @kcar21966 $HCHC Better example is $ENDP bc it has volume. $HCHC doesn't really have the volume behind it.
kcar21966: @TunaHelper $HCHC $ENDP Thx TunaHelper
TunaHelper: @kcar21966 $HCHC $ENDP You're welcome. Volume is my favorite indicator. It helps gives one more confidence about a move / pattern and whether it is real or not. In this case, $HCHC has very little volume, so that even if it was breaking out, it would be really hard to make any good trade on it with enough profit potential to outweigh the risk (IMO).
Bridget: Stocks are seeing a bit of a pullback today after yesterday's rally. I'm assuming the $SPY will likley close today pinned to the 50MA. Be careful buying this pullback just yet. Right now I'm just looking at getting in a few vol squeeze breakouts ($ENDP, $LN, $YELP) for a short term trade.
orpheusredux: $ENDP looking interesting again. But not quite yet as far as buying goes.
JJT1: @orpheusredux $ENDP $TEVA $TEVA may be perking up. I am long Stock and calls partly because I think they have been unjustly punished with all $VRX stuff.
JJT1: $ENDP Still above it's earnings breakout, EMA, 50 and 100 day SMA. Some say it is $VRX without the drama..Long stock and calls.
issues: @JJT1 $ENDP $VRX ENDP looks like that ol' American flag flyin' in the breeze. NP YET! Considering... thinking... what to do.... I don't see huge volume here but I "just feel" it has room to grow... It used to be much higher. Fri is such a day for change... Jumpin' Janet will be YELLIN'!
JJT1: $ENDP 3rd day above upper BB. Common and Calls.
JJT1: $ENDP After earnings move yesterday - this may continue going up out of tight squeeze and now just above support of 100 day SMA. Sold my 17.50 calls yesterday and bought Sept 22.50 calls today. Also Common.
Geewhiz: $ENDP @DAN The earnings were good and stock popped this morning. Thanks for bringing to our attention. Stop placed to prevent losing too much of the gain.
Aragorn: @Geewhiz $ENDP and $ZLTQ gap and run still going
JJT1: $ENDP In an earnings season where companies are coming up short on revenues, their is $ENDP, up 26% albeit on acquisition, but top and bottom beat nonetheless. Looks like Gap and run? Long common and Calls.
mradams0621: @PJMR11 $CLDX Good pipeline, but has been a disappointing long term hold. Very tight squeeze going- I'm watching to see which way it breaks, but most likely will hold over e's. Sector is primed for a rebound / sector rotation will happen, just a question of when and who will be the leaders. I'm betting on $CLDX and $CELG long term, a bunch of others just for trades. Watch $ENDP $RLYP for take over rumor pops, $CEMP for news trades (Tricia's top bug and flu pick). If you don't know or remember Tricia, go back and search the forum for here record. She is brilliant when it comes to this stuff. She still tweets once in a while and worth following. Sure wish she were posting more here at SMM. She was MONEY! Miss her big time.
PJMR11: @mradams0621 $CLDX $CELG $ENDP $RLYP $CEMP Thanks. I do remember her and her wisdom. Thanks for your input.
mradams0621: $ENDP per the Fly- take over chatter
mradams0621: $ENDP Anyone else take a shot at "The Fly" call out / buy out rumor? Nice little day trade, only up a buck from the pull back but at S3, not sure if it has legs or not. Rumors sometimes work, sometimes not so much.
JJT1: @mradams0621 $ENDP I had not read or saw rumor. Do you know who it is? I have some in long term account and bought calls today...
mradams0621: @JJT1 $ENDP 12:10 EDT ENDP theflyonthewall.com: Increasing interest in Endo Pharm weekly calls as shares tick higher Increasing interest in Endo Pharm weekly calls as shares tick higher. The stock is up 45c to $7.56 on takeover speculation. Aug 5th 17.5 calls are the most active options in the name with 1.2K traded. Small lots of Aug 5th 18, Aug 12th 17.5, and Aug 5th 19.5 calls have also changed hands. Total volume is 2.8K calls and just 82 puts. 82% of the flow is in the Aug 5th term and another 15.2% in options that expire on Aug 12th. :theflyonthewall.com 11:28 EDT ENDP theflyonthewall.com: Rumor: Endo strength attributed to takeover speculation :theflyonthewall.com
JJT1: @mradams0621 $ENDP Thanks for the info. They report on Monday. I am 1 of those Aug 12 17.50 options they were talking about...
mradams0621: @JJT1 $ENDP Why did you buy calls? Technical charts? Buy out hopes? What did you see that made you get bullish on the name?
Lou: @tri2insite $CEMP $PTLA - OK. Why not? I want a selection of small biotechs now that RLYP is sold. So I started PTLA and $ENDP as well.
mradams0621: @MayoEng. So sorry I missed your post. Was just quitting for the day and found it. Just in case you also look over the daily forum tape end of day---- No it was not to late when you asked. On these big movers, by the time it is almost over, the &q ...
JJT1: $ENDP Anyone following $ENDP. ?They got hammered with $VRX and other Generics issues, I thought they got bought but can't find any news. Only news was class action trying for buyers between march and May. Seems to be good volume but stock varies little in price each day and slowly catching bid to fill gap of May 6. earnings Aug 8 pm
Aragorn: Many Bios were inside day and up now. $ABT $ADRO $ALXN $AMGN $BIB $BLUE $CELG $CLVS $ENDP $IBB $NLNK $OPHT $RDUS $VRTX $VRX $XBI these are just the ones from my 700 list
tri2insite: $ENDP up 18% on new patent for medication. Worst may be over.
tri2insite: $ENDP stock has been punished severely for guidance and now while trading at low US Gov decides to probe contracts with PHarmacy Benefit Managers. Almost as if they have this stock short and want to finish it off. Feeling manipulated today.
DAN: @tri2insite $ENDP You don't want to be long this stock.
tri2insite: @DAN $ENDP huge loss and thought I missed 1st loss is best loss. Im feeling worst is over ( maybe not ) hard to pull trigger now.
ryanj: @Esther $ENDP Awareness is the first really big sign that a change has started! Wishing you well.
tri2insite: @Esther $ENDP I feel your pain on this one Esther. I also got slammed as I sold some puts that we're assigned yest. I missed the fact that they were reporting earnings. I agree with your 5 point plan and believe if I keep listening to Dans' logical risk-benefit approach I may avoid the large set backs. Hang tough, GL.
absham: @Esther $ENDP good night! timber!
tri2insite: @tjv821 $akba If you want to see crushed just look at $ENDP
Esther: $ENDP

I have to say I am so sorry for even mentioning this sorry excuse of a company to the group. I am writing this because I want to hold myself accountable.

Here are the lessons I learned.

1. Always wait for a stock to put in a second higher l ...
dunsek: @Esther $ENDP Really sorry to hear it. Taking a time out from trading to get your sea legs back may be a wise move- been there, done that. All the best.
tmende: @Esther $ENDP Big losses suck and been there done that. While time off is always great, paper trading never worked for me, I always knew it wasn't real. I took several years off and regret it. Smaller trades and tight stops got me back in and keeps me in. Someone here said "we are our own hedge funds" (forexpro?) so on that note, Dan and the forum Crew are my best assets i added this year and like you and your post I keep myself honest, which isn't easy!
Esther: $DBC, $GILD, $MMP, $ENDP I started small long-term positions in these guys today and sold $TRN which I had stupidly hung onto and tried my best to ignore. I finally sat down yesterday evening and read through their SEC filings and recent earnings cal ...
Esther: $ENDP met revs and beat on earnings, but dramatically lowered guidance due to deep price erosion across the pain portfolio. Stock is taking a big hit. This was a bad short-term bet.
tejas7: 3 things interest me today on a down day. $HIMX right at 50DMA, squeezing, in uptrend. $ENDP higher low on short term. Start a position with yesterday's low on 26.06 as stop. ($GOOGL at the same point but needs to establish longer base) $SPY @Suz's idea. Buy next week's calls.
Esther: $ENDP held up pretty well in a sorry market. There may be a short-term trade for someone intrepid. Earnings are Thursday. There was good legal news yesterday and ENDP basically pre-announced at a conference in March. I am not trading this well, but someone might do a better job.
Esther: $ENDP up 5% since the open. Mama mia. Got in with a small position at the start.
Visit the Trading Forum to join in the discussion.
| | |
| --- | --- |
| Stock Price | $USD 6.04 |
| Change | -2.27% |
| Volume | 7,102,760 |
Endo Health Solutions Inc operates as a specialty pharmaceutical company. The Company researches, develops, sells and markets branded and generic prescription pharmaceuticals used to treat and manage pain.
Request Video of ENDP
Already a member?
Sign in here.
Earnings
February 27th, 2020 - 2019 Q4 Earnings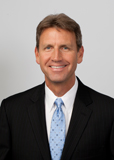 Dan Fitzpatrick
Stock Market Mentor gives you EVERYTHING you need to succeed in the market; all in one place. How easy is that? Dan Fitzpatrick and his elite community of traders share trading ideas, strategies and much more. Dan Fitzpatrick--a world class Technical Analyst, trading coach and regular CNBC contributor--gives you access to all of this with a 14 day FREE membership. Get started TODAY and start trading better TOMORROW with the following premium content:
Nightly video Strategy Sessions with a game plan for tomorrow
Got a stock you want Dan to look at? Just ask.
Patent pending video alerts instantly delivered to you when one of Dan's trading signals is triggered. This is not your typical price alert. This is a short video explaining the action you need to take to make money. No more "Woulda, coulda, shoulda"
Access to over 67,400 stock analysis videos
Access an ever expanding library (67,400) of educational videos that will save you time and make you money
Join a team of friends and traders that have one thing in common; a burning desire to succeed.

Become a Member Today!
Gain immediate access to all our exclusive articles, features, how-to's, discussion group and much more...
Satisfaction Guaranteed!
Your Stock Market Mentor membership comes with a 14 day, no questions asked, 100% money back guarantee!