Essent Group Ltd. (NYSE:ESNT)
Bands Volume 200 SMA 50 SMA 20 SMA Videos Alerts Articles Events

JBed: $ESNT offering another low-risk opportunity in a pullback to the 50 MA.
gvianello: @JBed $ESNT maybe is down for the hurricane
JBed: $ESNT looks like it may break $50 - back up near ER high. Long.
JBed: $ESNT now back above the 50 MA. Long from below.
StockMarketMentor: A Price Alert has been triggered for $ESNT Essent Group Ltd.. Click here to view associated video clip: http://stockmarketmentor.com/stockanalysis.html?ticker=ESNT&clip=112701
jlutzkanin: $ESNT starter position on a potential breakout
rachel: ...
$ESNT – Alert $50 and $47.45
$UPLD – Holding at 50-day MA. Steep drop so really needs some work here before buying is viable.
$FRPT – Alert $48.80
$CSII – Squeezing. Wait for high volume breakout. Alert $40.60
Requested Vi ...
scottrades: $ESNT - Strength in a weak market.
bRobert: $ESNT . Walk out continuation.$52/ $60 . targets . Long term holding stock
traderbren: #Just_FYI -- some tickers to keep an eye on...setting alerts on the upside: $WDAY, $MIME, $EVTC, $ESNT ....make sure you check when earnings are due before you take a position. I only have a position in $EVTC as this time from when it bounced off the 50d on 4/15, but watching the others here.
bRobert: $ESNT Setting up for a powerful move . Consolidation/squeeze $60 reversal target Reports 5/3 CHEAP growth Long term hold from $32+
bRobert: $ESNT . $60 . Long term hold $LGIH . $80/$90/$100+ . Long term hold from $40 . Trading around a core. 4 months sideways consolidation set the stage for a big move.
bRobert: $ESNT $60 target VERY long term hold Added on 50d bounce. Good employee. IBD 50 alumni
issues: I added to or started new positions in the following today: $ESNT $VZ $TWLO $BLDR $DFEN $WK $DMRC Thanks to all who write in the Forum to give me some ideas! I sold $AXSM.
bRobert: $ESNT . Phase 2 . pullback/retest of breakout. Trade by numbers . Watch for 3. resumption of breakout . Long from below
bRobert: $ESNT bo Look for pb/b Long from below
CraigReynolds: @bRobert $ESNT Just entered small.
sierramp: @bRobert $ESNT You beat me to it, BO above September high. Rev Growth Rate Last 4 Qtrs 24.78%
bRobert: @sierramp $ESNT I am long from way below. I will add on the pb/b High targets
cule8: $ESNT starter position
sierramp: The only news I can find for $ESNT to explain this nice move today is a glowing IBD article. Glad I got in before the article came out but not in as early as @bRobert
bRobert: @sierramp $ESNT The only news I see is that SMM members are buying ;)
sierramp: Watching $ESNT for break above September high. Consolidation for a month or more before that would be welcomed too.
bRobert: @sierramp $ESNT Longer term hold . 50% run Still setting up for more. Not a great buy point. Extended. Easy hold ....with a stop
scottrades: $ESNT is within a few dollars of it's 52 Week High (Gold Line) and it's building a nice Daily Flag Pattern. Clear Support (Green) and Resistance (Red) Levels. A push through on Volume will bring it to an important pivot. One could start small and build a position with stops in place or wait for confirmation on a break on volume. Their recent earnings saw a 10.08% EPS Surprise.
bRobert: @scottrades $ESNT LONG term holder. Just made the IBD50 team with several members of my flock $WCG $HIIQ $PANW $EDU $DIN. and a few others. I'm still marveling over $DIN It is still ridiculously undervalued compared to any other restaurant chain. They crushed estimates. Raised guidance. Tremendous growth. 10% stock buy back. 3% dividend.
bRobert: @scottrades $ESNT $ESNT could run to $60 after some R&R consolidation. I wouldn't buy it here at the top of the range. Higher risk entry. Easy hold.
scottrades: @bRobert $ESNT Nice! I saw your previous posts about it dating back to 2018. Looks like this has been good to you in the past. Congrats sir! I'm building new scans that I hope will bring some good charts to the attention of more SMM Members. Let's hope the market continues to co-operate.
bRobert: @scottrades $ESNT I'm looking for substantial upward moves in $CGC $TLRY $PYX $AMRS shortly. Very subtle bullish price action. last week. $CRON WEEKLY flag has my attention. $30 flag trigger target. Long term hold via 2020 LEAP calls and BPS. Risk reversal credit . spread . Holding from single digits.
bRobert: @scottrades $ESNT the wheels came off the wagon but the stock has recovered nicely with the general market , housing . V for victory. Still very cheap valuation. High growth.
Bob G: @bRobert $ESNT , bRobert, I follow and respect your opinion. Maybe it's time for you to join Scott and share your wisdom in analysis? Aside from that, what is your opinion of entering $ESNT at this level and a tight stop around $43.85. Either it consolidates for a bit and moves up or, it slides with a very small loss?
bRobert: @Bob G $ESNT I am holding $ESNT from the 200d bounce. I like the company long term but it is not at an ideal entry here at the top of the range on a V move. There are so many good stocks setting up nicely. Be particular on your entries in ...
bRobert: @Bob G $ESNT I thought I was sharing too much. I've been dissipating a lot of excess energy posting lately.. Most of it is technical analysis of stocks that I think have good set ups and favorable risk rewards. I present some fundamental analysis but IMHO that's more cocktail party conversation . I do like when the chart and story are in sync. But I would rather make money than be just be right in fundamental analysis. I'll leave that to the philosophers like Gartman et al
Bob G: @bRobert $ESNT $SPY ...I respect your opinion and I will not enter the trade. Hopefully it will grind sideways for a few weeks or pull back slightly and then make it's next move. Thanks for your insight, much appreciated
bRobert: $ESNT nh territory Stops partials
bRobert: $ESNT + Nice pop Long term hold
bRobert: $ESNT A very good employee. Went to Catholic school Prints perfect V $48+
bRobert: $ESNT . Cheap . value and high growth .
bRobert: $ESNT Reversal pattern $43 High growth
bRobert: $ESNT . Another housing play. Bottomed. Wait for pullbacks.
bRobert: $ESNT NO DRAMA portfolio $50+
bRobert: $ESNT $50 holding stock
bRobert: $ESNT $50 . holding stock. pb/bounce add
bRobert: $ESNT Holding stock $50
bRobert: $ESNT strong uptrend. Cheap. Target $50 . Look for pullbacks. May not get much
bRobert: $ESNT Slow and steady up to $50. Cheap
bRobert: $ESNT Easy to hold or hodl . Cheap. Look for pullbacks
bRobert: $ESNT Breaking higher. Holding stock . CHEAP
bRobert: $ESNT flag trigger.
bRobert: $ESNT nice base Setting up for higher ground. Stuck between the 50d below and 200d ceiling. Watch for break >$42.20 . $50 target . Cheap growth
bRobert: $ESNT breakout of nice base. to 200d resistance. Cheap. Add on pullbacks/bounce
bRobert: $ESNT nice base. Filling gap
bRobert: $ESNT bounce CHEAP
Sher: @bRobert $ESNT - Do you own this? Thanks...
bRobert: @Sher $ESNT Entry at $36 Add at $38 $37.50 stop
bRobert: $ESNT W bottom range breakout target 1 $41+
vfr777: @bRobert $ESNT in it to win it!!!
fallon1234: Hi all....any thought on $ESNT?
bRobert: $ESNT Nice base. High upside. Baby steps. Gap fill to $40+
fallon1234: @bRobert $ESNT Thank you :)
spmeyers: @fallon1234 $ESNT the lower right is not the place to be
bRobert: $ESNT basing for move up
bRobert: $ESNT Bounce off support. Housing related. Mortgage insurance
bRobert: $ESNT basing
bRobert: @champ $LGIH $VNQ $DRN #timing #Only Many housing related names have perked up . eg $OC, $BECN, $TREX, $MHK, $LL, $BCO $ESNT $ESNT They may be the canary in the coal mine
bwcarnation1: $ESNT still moving up from sq on +vol
bwcarnation1: $ESNT 4%v.s breaking out at the 50d
mepcc1: $ESNT #DAN - aren't we all happy we're not in this one any more - down 14%+ today!
DAN: @mepcc1 $ESNT #DAN 8-) Hope is not a good trading strategy. When a stock is going against you, it doesn't pay to hang on and hope that it turns around. Better to accept the loss and move on.
bigbartabs: $ESNT ... what do you all think of this one?
rachel: ...
11. $ESNT – as previously noted, this should NOT be a losing trade. Should have exited higher as a function of respect for money. Taking this off the GSL.

12. $BABA – Consolidating. Has potential for test of $200. Alert $194.50
13. ...
GOOSE: TRADES: $WYNN STC STOCK @190.35 $ESNT STC STOCK @43.88 MADE .58 $CVGI BTO STOCK @8.69 Was early. $MU STO 3/16/18 57.0 PUTS @.40
bnnybklyn: $ESNT getting clobbered...
GOOSE: TRADES: $ESNT BTO STOCK @42.60 & 44.0 Thanks to bnnybklyn for mentioning this stock. Bottom fishing. $WYNN STO 2/23/18 200.0 CALLS @2.02 COVERED. Stock @191.0.
Junior1: @GOOSE $ESNT $WYNN You got HOD on the $WYNN fill. Good one!
bnnybklyn: @GOOSE $ESNT $WYNN My other Bottom feeder working out (started 7 days ago though) $TGH
GOOSE: @Junior1 $ESNT $WYNN I keep saying I'm a genius, but no one believes me. I wonder why. ;>) Thanks.
GOOSE: @bnnybklyn $ESNT $WYNN $TGH Always glad to hear that people are doing good.
champ: @GOOSE $ESNT $WYNN --- I'm a believer because your good at what you do, you pay attention to news in the after markets....Good work and you are now being rewarded, for your hard work.
GOOSE: $ESNT Down 4.67 today, Up .57 AH.
Gary: ...
13. $ESNT - back down to entry price. Do not let this turn into a losing trade.
Requests:
14. $CREE - "I'm long at $37." Very volatile. I would sell some, and keep a stop on the rest.
15. $Z - If I owned it, I'd keep a tight trailing st ...
DAN: #Growth Stocks $COHR $OLED $YY $BLD $ESNT $GGG $WUBA $WB $PRAH $KMT $GDI $CBOE If you are in any of the "growth stocks", many are rolling over. You don't want to be there. $COHR $OLED $YY $BLD $ESNT $GGG $WUBA $WB $PRAH $KMT $GDI $CBOE ...These stocks are particularly weak. When a market breaks, it's common for the leaders to break too. So don't be lulled into any kind of complacency and believe that these will just hold up because Dan likes them. That's not a strategy. --Dan
Ottawagreg: @DAN $COHR $OLED $YY $BLD $ESNT $GGG $WUBA $WB $PRAH $KMT $GDI $CBOE #Growth Dan I am still holding $DOV and down 2.5%. Was going to hold on until volatility has passed. Lowered my stop so as not to be shaken out on another whipsaw move in day. Is that a bad play?
DAN: @Ottawagreg $COHR $OLED $YY $BLD $ESNT $GGG $WUBA $WB $PRAH $KMT $GDI $CBOE $DOV #Growth No, I think you're ok, Ottawagreg. DOV is definitely weak and below the 50-day moving average. I wouldn't buy it here...but if I owned it, I wouldn't sell it here. Looks to me as if Tuesday's intraday low is solid. I would not keep a stop higher than $95.68 (the last low). But I wouldn't hold it if it starts falling to new lows. That would be just hoping for the stock to turn around. And we don't do "hope" here. 8-) Dan
Ottawagreg: @DAN $COHR $OLED $YY $BLD $ESNT $GGG $WUBA $WB $PRAH $KMT $GDI $CBOE $DOV #Growth yes sir thanks very much.
Gary: #NOTES SS 020118 COTD: $CZR breakout. $SPX – likely to be here for a while. Earnings: $AAPL – beat earnings/revs. But missed iPhone sales. Guided lower. Not much reaction. Support at around $165. Why buy this stock? Is it the best one to own now? Because it's Apple? Not a good enough reason. $GOOGL – light on EPS numbers. $AMZN – EPS $3.75 vs. $1.85 est. (Remember when they didn't make money?) Growth Stocks: 1. $CTRL – stabilizing at around $26 2. $ESNT – Bullish engulfing pattern. Entry right here. 3. $CBOE – still working. 4. $GDI – buyable here. 5. $PRAH – stabilizing here. 6. $BLD – squeeze vs. consolidation? Discuss. 7. $KMT – tomorrow morning is conference call. Questions: 8. $JD – still consolidating Alerts: 9. $TTWO – breakout yeste44rday. Resting today on high volume. Wait for follow through. 10. $FB – looking like more continuation tomorrow? 11. $OSTK
antfarm: $ESNT Closed the rest of my position @ 48.18. Earnings 2/09.
antfarm: $ESNT Sold half of my small holding at 49.19 today. Wasn't around for the rest of the day. I have an alert at 48.50. After looking at the price action I am surprised it didn't trigger but the low was only 48.51. Missed it by than much to quote my Smart.
antfarm: $ESNT FYI for those holding: HAMILTON, Bermuda--(BUSINESS WIRE)-- Essent Group Ltd. (NYSE: ESNT) today announced that it will hold a conference call on Friday, February 9, 2018, at 10:00 a.m. Eastern time to discuss the Company's fourth quarter and full year 2017 results, which will be announced prior to the market open on the same day.
antfarm: $ESNT Pushing up to an new high. long
DAN: #Current Growth Stock List -- $ANET $ATHM $BLD $CBOE $COHR $CTRL $DOV $ESNT $GDI $GGG $KMT $OLED $OLLI $PAYC $PRAH $PYPL $WB $WUBA $YY

This morning, ATHM and WB are doing particularly well, up 7% and $4.4% respectively.

COHR is starting to move o ...
bsnceo: $ESNT looks like all-time closing high, 5 of last 6 candlesticks are open green, I'll stick w/ it. Anyone have suggestion for new trailing stop?
risaac: @bsnceo $ESNT Question as I sold my position on the day it gapped higher and then sold off and closed on the low of the day. This is a frequent occurrence as I track my trades. Any suggestion on how to stay in these trades longer? To nervous to let a winning trade on the gap higher reverse and not getting the benefit of the subsequent move back to new highs? I've heard Dan speak frequently on gap highers and reversals to protect profits, but am I too nervous? Good trades overall as they are profitable but feel like I'm leaving a lot on the table.
champ: @risaac $ESNT ---- That only normal and I also sold. The only way to make $$$$, on zig-zags is you have to have a trading positions also and buy and sell on the zig-zags, while holding your core position or you have to sell on the highs and buy back in on the low turn, like what happen on 1/3. You have to decide if your a Long term holder, in a positions, if not... you need to learn, how to trade, the zig-zags. This stock had a nice run and the chart looks great but not #many stocks really climb, without zig-zags..#none and this stock might not.. be moving up, much higher, from this point on, is my guess, unless the stock has some positive News.....however, this is a strong market.
DrScience: $ESNT on life-support a week ago, revived on upgrade to Buy (from Hold) at Deutsche Bank.
Danzguy: $ESNT Stong fundamentals on IBD. Do I see a possible inv H/S forming? Close to 50ema support level.
bRobert: @Danzguy $ESNT Maybe. Weekly is clear in terms of direction. Weekly breakout/throwback. Zag done. Zig beginnning
Danzguy: @Danzguy $ESNT Luv the Zig as long as it doesn't end with a double top (weekly). Thx
bRobert: @Danzguy $ESNT You can raise your stops.
bRobert: $ESNT offering good, defined risk entry on quality stock. Weekly fine with pullback to around 20week. Very high margin business.
Visit the Trading Forum to join in the discussion.
| | |
| --- | --- |
| Stock Price | $USD 53.86 |
| Change | 0.24% |
| Volume | 386,013 |
Essent Group Ltd provides credit protection to lenders and mortgage investors by covering a portion of the unpaid principal balance of a mortgage in the event of a default.
Request Video of ESNT
Already a member?
Sign in here.
Earnings
February 7th, 2020 - 2019 Q4 Earnings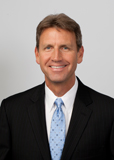 Dan Fitzpatrick
Stock Market Mentor gives you EVERYTHING you need to succeed in the market; all in one place. How easy is that? Dan Fitzpatrick and his elite community of traders share trading ideas, strategies and much more. Dan Fitzpatrick--a world class Technical Analyst, trading coach and regular CNBC contributor--gives you access to all of this with a 14 day FREE membership. Get started TODAY and start trading better TOMORROW with the following premium content:
Nightly video Strategy Sessions with a game plan for tomorrow
Got a stock you want Dan to look at? Just ask.
Patent pending video alerts instantly delivered to you when one of Dan's trading signals is triggered. This is not your typical price alert. This is a short video explaining the action you need to take to make money. No more "Woulda, coulda, shoulda"
Access to over 66,000 stock analysis videos
Access an ever expanding library (66,000) of educational videos that will save you time and make you money
Join a team of friends and traders that have one thing in common; a burning desire to succeed.

Become a Member Today!
Gain immediate access to all our exclusive articles, features, how-to's, discussion group and much more...
Satisfaction Guaranteed!
Your Stock Market Mentor membership comes with a 14 day, no questions asked, 100% money back guarantee!