Esperion Therapeutics Inc. (NASDAQ:ESPR)
Bands Volume 200 SMA 50 SMA 20 SMA Videos Alerts Articles Events

GOOSE: $ESPR Up 1.10 AH. NP
GOOSE: TRADES: $WTI BTO STOCK @6.85 Thanks @Woodman $ESPR STO 6/15/18 NTM 41.0 PUTS @1.63 Will accept assignment if necessary. IMO has turned the corner. $ESPR STO 6/15/18 NTN 40.0 CALLS @.75 Will buy stock if necessary. Living close to the edge. Risky, but you already knew that. ;>)
infocus: @GOOSE $WTI $ESPR $WTI starter position @6.67 Thanks GOOSIE AND @Woodman
GOOSE: $ESPR Rising from the moribund, up 2.43.
GOOSE: $ESPR TANKIN'
sgiseller: $ESPR taking a 10% hit so far
GOOSE: @sgiseller $ESPR Yah! And I'm out of the stock. Still holding 42.0, 46.0, 47.0 Short calls though, and a Bups, 35.0/40,0.
GOOSE: A TRADE: A BuPS $ESPR STO 6/15/18 40.0 PUTS @3.48 $ESPR BTO 6/15/18 35.0 PUTS @1.90 Premium Received 1.58
GOOSE: A TRADE: $DSKE BTO STOCK @9.55 A starting position, small. Thanks to @Champ for the idea. Like that it's close to the 50 Day, and like the industry. $ESPR STO 6/15/18 42.0 ATM CALL @4.30 +.55 Capital gain of 4.85, for a month's wait. Seems o.k. to me.....
GOOSE: OPTION EXPIRATION, 5/18/18 $GOOS 5/18/18 37.50 CALLS ASSIGNED AWAY. $SKX 5/18/18 30.0 CALLS BTC Lost .10 per contract\ $ESPR 5/18/18 35.0 PUTS EXPIRED $ESPR 5/18/18 45.0 CALLS EXPIRED $ESPR 5/18/18 50.0 CALLS EXPIRED $ESPR 5/18/18 40.0 PUTS EXPIRED
rnrdallas: @GOOSE $DSKE $ESPR insiders are buying .DSKE
GOOSE: $ESPR Continues its consolidation. Bears watching. One of these days', POW. Caution, I'm in love. ;>)
woodman: @GOOSE $ESPR - LOL!
GOOSE: $ESPR A covered call risky idea but pays 20% + at current price, for a month hold. STO 6/15/18 42.0 CALL(S) @4.35. TOS MARGIN COST $2,082. You also get a $25 Capital gain......if it works. EDITED
GOOSE: @woodman $ESPR Coming from you, I take LOL to mean Lots of Love. ;>) Thanks!
GOOSE: A TRADE: $ESPR STO 6/15/18 48.0 CALLS @2.30 COVERED. I'm starting a ladder, 44.0-49.0
GOOSE: A TRADE: $ESPR STO 6/15/18 47.0 CALLS @2.75
GOOSE: $ESPR After much observation, I've noticed that when my stock goes up to HOD, and it's after 3 PM, it usually drops, and loses most of its gains. So to take advantage of this, I've sold half of my stock position, and hope to buy it back at a lower price. They don't call me gunslinger for nuthin. My stop loss is $100. or around 1%.
GOOSE: $ESPR Results of my gunslinging experiment. STC STOCK 42.775, BTO STOCK 42.80. Debit .025. I guess I'm a wimp. ;>) See earlier post for context. Somethings going on with this. Strongest close I could remember this month. Maybe it really is turning. Stranger things have happened. I BTO'd because I had a premonition, same thing as hope, and gut feelings, that the stock will be up tomorrow.
GOOSE: A TRADE: $ESPR STO 5/18/18 45.0 CALLS @.55 Naked This is a 2nd tranch. STO original tranch for 1.45 This trade expires in 2 days, 1 hour and 20 minutes. ;>)
GOOSE: $ESPR Just hit a new HOD, after vacillating all day.
GOOSE: TRADES:@Ramie Closed out my $VXX trade, 5/18/18 STO 32.0 PUTS, BTO 37.0 PUTS, and did well. Thanks to @Ramie for posting this last week, he used different parameters. $ESPR STO 5/18/18 40.0 PUTS @1.50
GOOSE: A TRADE: $ESPR BTO STOCK 41.75 $GOOS STO 5/18/18 37.5 CALLS @.60 COVERED
GOOSE: $ESPR Up over 2 points.
Junior1: @infocus my guess is $ESPR, you know, the one with really wide spreads and High IV 1.05/1.55 on the 45 Calls. $GOOSE got a great fill!
infocus: @Junior1 $ESPR $GOOSE Thanks
GOOSE: A TRADE: $ESPR BTO STOCK 40.76 Added. Gut/Hope Strategy ;>)
GOOSE: $ESPR Up over 2.00.
GOOSE: A TRADE: $ESPR BTO STOCK 42.15
GOOSE: $ESPR Up a 1.25 A.H.
GOOSE: TRADES: $ESPR STO 5/11/18 35.0 PUTS @1.25 $BA STC 5/11/18 300 PUT @.15. $BA BTC 5/11/18 310 PUT @.36 c\Collected 90% of the premium
GOOSE: A TRADE: $ESPR STO 5/18/18 50.0 CALLS @.60 These are covered now with my L.T. stock. If stock approaches 49.0, I will buy more to cover.
rverkamp30: $ESPR great trade this morning
GOOSE: $ESPR Up 5+, and me with a 40.0 short call against my stock. Not crying but.......
Robert1965: $ESPR Anyone taking profits
GOOSE: TRADES: $PE BTC 5/18/18 30.0 PUTS @.45 STO @1.60 $STX STC STOCK @55.10 $ESPR BTO STOCK @40.25 An add.
Robert1965: @GOOSE $PE $STX $ESPR when you bought yesterday at 37.60, were did you set your stop, got at 37.60, I got stopped out a 35.27
GOOSE: @Robert1965 $PE $STX $ESPR Hi, I'm flexible, so I usually don't have a solid stop. Since I watch the market for a good deal of the day, I'm retired, I set a mental stop. But my gut feeling, ;>) , was that I wanted to hold the stock, so I had Faith, ;>), after all is was down so much. I added a little today. Since I have a cushion now, I am more relaxed. This style of trading is not for everybody. I'm a little more of a risk taker. Hey, Have a great weekend.
Robert1965: @GOOSE $PE $STX $ESPR Thanks
GOOSE: A TRADE: $ESPR BTC 5/18/18 40.0 CALL @3.30 STO @3.00. Just didn't want it to be an encumbrance on my stock.
GOOSE: $ESPR Sure glad I BTC my 40.0 short call on this. ;>)
Motorman: @GOOSE $ESPR Not an easy one
Nepenthe: $ESPR Another possible set-up for a "dead cat bounce?"
phooeyquai: @Nepenthe $ESPR $CAH is another?
Motorman: @Nepenthe $ESPR Had a nice profit going into ER...thought yesterday was overdone after reading report on cholesterol lowering drug and today took another 20% dive today...had to let go for loss. In retrospect could have bought puts to protect profits.
issues: @Motorman $ESPR It's my experience that puts don't give much protection but just a fraction of the stock price. And puts cost money. I thought it would protect a holding only to find out the hard way it's a small percentage of gain compared to a large loss in the stock itself.
GOOSE: TRADE: $ESPR BTO STOCK a starter @36.57 Stock getting antsy. A speculation.
infocus: @GOOSE $ESPR Joined you @36.45 slinger ;>)
GOOSE: TRADE: Added another small tranche $ESPR BTO STOCK @37.28
infocus: @GOOSE $ESPR Nice. I just rang the cash register for a small, but satisfying win. Gotta go walk the dog ; >)
GOOSE: A TRADE: $ESPR STO 5/18/18 40.0 CALLS @3.00 COVERED
GOOSE: @infocus $ESPR Glad for you. ;>)
GOOSE: $ESPR What a run in 2 minutes.
woodman: $ESPR 59 minute trade.
harrylan1: @woodman $ESPR Thanks
woodman: @harrylan1 $ESPR - it already moved a lot. Be careful.
PJMR11: @woodman $ESPR Do you think there is any trade there?
harrylan1: @woodman $ESPR ok thanks
woodman: @PJMR11 $ESPR - watch VWAP right here. Look for a bounce. Full disclosure, I have no position. Very short term trades are not really my thing. I'm more of a day(s), week(s) swing trader, looking for pullbacks to support or breaks above resistance or stuff I gut feel for a done going down.
PJMR11: @woodman $ESPR Thanks. Right now, it looks like there is nothing good here
PJMR11: @woodman $ESPR Actually, I am more of a swing trader like you (but certainly not as good as you) so I do not normally go the 59 minute route.
woodman: @PJMR11 $ESPR - A) you may well be better than I am! And B) if you know and respect your strengths and weaknesses, I think you're well ahead of the game.
PJMR11: @woodman $ESPR I am learning my strengths and weaknesses. Tried to cover all the bases before but now am focusing on less stocks with more focus.
woodman: $ESPR continues to bounce off rising support (since Nov. 2017). It's consolidating with horizontal resistance as it moves up rising support to form what I call a flat top "wedge."
rachel: ...
$ESPR – squeezing. Resistance at $80. Alert $79.50
$CASA – flag?
Growth Stock List notes:

$KEM – added. Starting to work out of a squeeze? $20 is the ceiling now.
Requests:

$MO
$YY – buy here?
$MSFT
$ALXN
$BA
woodman: $ESPR - we have (1) a tag off rising support (drawn from 11/14), (2) an inside and up after two inside days, and (3) a bullish engulfing candle. All after an extreme pre-market panic following pricing action on a competing drug of $REGN/$SNY.
woodman: $ESPR - easy to understand article: https://www.fool.com/investing/2018/03/07/investors-shrug-after-esperion-therapeutics-choles.aspx
issues: @woodman $ESPR But the chart doesn't look good to me. Does it to you?
woodman: @issues $ESPR - long term for me, as we roll into a ton of data coming throughout the year. It will be make or break the company. As far as the chart is concerned, watch rising support drawn from 11/14/17 (touching 2/6/18 and yesterday) , which is still intact.
woodman: $ESPR - good phase 3 results for its LDL-lowering drug designed for people who cannot take, or are not doing well on, statins. The stock dove at first, but bounced at the 50 day and is forming a decent tail. Still red, however. I'm speculating that approval for this one is already baked in. It will have a lot of additional data this year, and I will continue to hold this one for the long term. https://www.reuters.com/article/esperion-thera-study/update-1-esperions-cholesterol-drug-succeeds-in-late-stage-study-idUSL4N1QP4EV
woodman: $ESPR - loaded up with Phase 3 data in 2018. https://www.biopharmcatalyst.com/calendars/fda-calendar
woodman: $ESPR flying today; up near resistance now.
woodman: $ESPR - lots of milestones coming for this one, from March through the rest of the year: https://seekingalpha.com/pr/17078442-esperion-provides-bempedoic-acid-franchise-development-program-updates-reports-fourth-quarter
bRobert: $ESPR . Still long term hold. Weekly breakout/ throw back and run. Target $100+
woodman: $ESPR - added this morning.
bRobert: $ESPR . WEEKLY has always been my time frame since squeeze breakout last year. WEEKLY breakout/throwback. Target $!00+ . Long stock/leap calls/spreads . HOLDING stock
issues: Stopped out of: $SPR $LUV $ESPR $CC$FCX$ CAR $WB $CVS $NVDA $CTRL $MRVL
audrina0904: $ESPR - making a real nice push higher after good pullback this AM
bRobert: @audrina0904 $ESPR YUP. Easy to hold. Target $100
bRobert: $ESPR WEEKLY flag Target $100
woodman: $ESPR - added a little at 71.98.
bRobert: @woodman $ESPR Love a good shakeout
woodman: @bRobert $ESPR - lots of data coming this year, pretty much each quarter.
bRobert: @woodman $ESPR I know a lot about this company and drug. Actually too much . Trial results cut both ways. Just trading the chart from my isolation tank.
issues: @woodman $ESPR Thank you for the reminder. I bought 1/2 position again. I had sold at a good profit yesterday.
Alexander: @woodman $ESPR Do you have stop loss or this is for long term hold?
woodman: $ESPR - on watch to add.
bRobert: @woodman $ESPR I mentioned recently that I hedged my position by selling premium against my underlying due to the huge run up and high premiums offered. If you look at the WEEKLY you can see a volatility squeeze breakout and run up followed by a throw back that may test the $65 area. It was due for a pullback/rest. This is healthy. It shakes out the weak hands and builds a better base t for the next climb.
woodman: @bRobert $ESPR - $65 area is around the the 34dEMA which has been some past pullback support. That's also the 50 Fib Retracement (12/17/17 low to yesterday high). Wee little bounce here at the middle BB area (38.2 Fib Ret.).
woodman: $ESPR - lots of data coming this this Q (Phase 2 and Phase 3) and rest of year (Phase 3).
bRobert: @woodman $ESPR I find that kind of talk very arousing to my financial pleasure center
bRobert: $ESPR Easy to hold Target $100+ Add on pullbacks. Strong underlying support
bRobert: $ESPR sale over
issues: @bRobert $ESPR escalator up please!
bRobert: $ESPR nh WEEKLY breakout from squeeze. Remember these weekly/monthly breakouts go very far. More powerful than just daily breakouts. Makes it easy to buy the pullbacks. Target $100 No surprise.
Motorman: @bRobert $ESPR Rolled calls, thanks for all the posts...made $$$.
tjv821: @bRobert $ESPR I should have listened to you about 20.00 ago :(
bRobert: @tjv821 $ESPR Been in since weekly breakout $15. I post a lot about this one. $90 + target going up to $110
bRobert: $ESPR Option premium high. Sold some leap calls Jan $95 for very hefty premium. Still 50% upside to underlying stock. $15 + premium in bank. Long stock/ call spreads Short Leap calls
bRobert: $ESPR flag. Target $90+ Short interest diminishing.
Visit the Trading Forum to join in the discussion.
| | |
| --- | --- |
| Stock Price | $USD 42.78 |
| Change | -0.88% |
| Volume | 885,307 |
Esperion Therapeutics Inc is engaged in the research, development and commercialization of therapies for the treatment of patients with elevated levels of elevated levels of LDL-C.
Request Video of ESPR
Already a member?
Sign in here.
Earnings
November 6th, 2018 - 2018 Q3 Earnings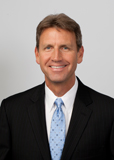 Dan Fitzpatrick
Stock Market Mentor gives you EVERYTHING you need to succeed in the market; all in one place. How easy is that? Dan Fitzpatrick and his elite community of traders share trading ideas, strategies and much more. Dan Fitzpatrick--a world class Technical Analyst, trading coach and regular CNBC contributor--gives you access to all of this with a 14 day FREE membership. Get started TODAY and start trading better TOMORROW with the following premium content:
Nightly video Strategy Sessions with a game plan for tomorrow
Got a stock you want Dan to look at? Just ask.
Patent pending video alerts instantly delivered to you when one of Dan's trading signals is triggered. This is not your typical price alert. This is a short video explaining the action you need to take to make money. No more "Woulda, coulda, shoulda"
Access to over 58,200 stock analysis videos
Access an ever expanding library (58,200) of educational videos that will save you time and make you money
Join a team of friends and traders that have one thing in common; a burning desire to succeed.

Become a Member Today!
Gain immediate access to all our exclusive articles, features, how-to's, discussion group and much more...
Satisfaction Guaranteed!
Your Stock Market Mentor membership comes with a 14 day, no questions asked, 100% money back guarantee!