Etsy Inc. (NASDAQ:ETSY)
Bands Volume 200 SMA 50 SMA 20 SMA Videos Alerts Articles Events

majida_perveen: @scottrdes Do $AMZN or $ETSY look actionable?
scottrades: @majida_perveen $AMZN $ETSY I like ETSY better. use today's low as your stop.
scottrades: @scottrades $AMZN $ETSY Amazon could work as well, but I'd want to see a strong close. Again, use today's low.
majida_perveen: @scottrades $AMZN $ETSY Did you buy anything?
scottrades: @majida_perveen $AMZN $ETSY No, I am just managing my $SSO position. I want to see how we close.
woodman: $ETSY pullback may be over. Needs a little push to get up through the 8dEMA.
issues: @woodman $ETSY Looks like so many others. I am cautious today b/c Friday's a 'commun! Right? (Fri The Fed speaks.)NP
woodman: $CONN $ETSY $QRTEA - mentioned these yesterday. Doing well.
woodman: #SpecialtyRetail of interest - @champ mentioned $HNST below. Some other stocks of interest: $RH $ETSY $CONN $QRTEA $VLTA (lithium stock - small, growing company that operates a network of media-enabled charging stations)
CrazyTrain: $ETSY having a nice one month run up 7% today,
CrazyTrain: @scottrades $ETSY BO from a recent daily consolidation on volume would you start a small position here?
scottrades: @CrazyTrain $ETSY This would be more of a trending stock buy. I don't really see it coming out of a clear Buy point. At this point it feels a bit extended above the Daily 8EMA. So because of that you'd want to trade the 1 hour chart.
sayaghi: @scottrades $Etsy is breaking out of a long and tight accumulation base. is this a good entry or should we wait till see how the stock closes today?
shoredriver:
scottrades: @sayaghi $Etsy You could take some with a stop at LOD for a momentum trade.
Cjauger: $META drops on earnings, $F rises, $ETSY rises
debeers: @Cjauger $META $F $ETSY -really nice beat on $F and increased the divvie. I gottas say, i didn't think they could do both!
Cjauger: $etsy strong move
Cjauger: $ETSY holding up in this pullback
Cjauger: $ETSY closing strong market closing strong
champ: @Cjauger $ETSY ...Yes sir strong....Day-5 and it has been Green all DAY..........
champ: $ETSY...@ $86....posted about this swing on the close yesterday....this is a hi-risk dancer....that needs room.....need to get positions that can hold....direction unknown....needs a Market...trailing.....
champ: $ETSY...@ $84.55....New swing position, on this pull-back.
Robert1965: $ETSY SEEMS TO BE in GREEN any news on this?
champ: $ETSY.....this is a maybe, might continue, moving-up off of LOD...$113.10.
champ: $ETSY....just never know which stock is going to bounce after earnings....this stock was down 5-days in a row, however this stock was up all Day and is up even higher after they just reported....NP.
Docoof: Rock n' roll $ARKK stocks: $SHOP up 8.5% ah $TWTR up 9.5% ah $RBLX up 6.5% ah $ROKU up 5% $ETSY up 6.5% ah
bwcarnation1: @Docoof $ARKK $SHOP $TWTR $RBLX $ROKU $ETSY crazy
TraderinTraining: @Docoof $ARKK $SHOP $TWTR $RBLX $ROKU $ETSY $SNAP!
champ: $ETSY.....HOD...Spec-L....
vitoB: $ETSY and $ SHOP above vwap. I picked etsyfor a 59mer
vitoB: @vitoB $ETSY but $SHOP behaving better
leo995: @vitoB $ETSY $SHOP I did the 59m class. Haven't made a winning trade yet. Which way did you play $ETSY. Did it work?
champ: $ETSY...up +$13 off of LOD...RHRN.
wanda1616: @champ $ETSY so many cliff dive charts
champ: @wanda1616 $ETSY ---- These are #Bounce Day-Trade...with #No-swing.
traderbren: @wanda1616 $ETSY - yep, ugly stuff, plus so many charts with 200d above the 50d. Not good.
champ: @wanda1616 $ETSY ---- Remember, everyone is thinking, that the chart is ugly, however what they should be thinking.....Buy on the Low-turn and then Sell, take profits on the Bounce, without a Swing...why even think about a swing, if it turns into a small swing, then it does...but for now, it's all about profits #for-now, not tomorrow.....however could get back in tomorrow or swing only 10% of your position.
champ: $ETSY...up $6.00 off of LOD...small size...Day-Trade...the trailer is always the babysitter ....
champ: $ETSY @ $214.75.....#Bounce-Candidate ..... Watch for Entry.....
champ: $ETSY...this one turned off of LOD....
Boogie: Characteristics of a Pullback - IF IT HOLDS: 200 $spy $MDY longer term buyers coming in 50avg $etsy high flyers bounce at 50 20avg $Rblx higher flyers bounce at 20 5Ema #ETH-USD - highest flyers bounce at 5EMA
champ: @Boogie $spy $MDY $etsy $Rblx #ETH-USD .....On the $SPY, the turn off of the ATHigh happened on 11/22.... .....so the Markets had 7-Down-days.... .....and a zig-zag turn would be not usual, if this turns-out.. to be #Day-1... This is how it Works..... .....have to #Go-with-the-Flow with Safety-Trailers in place....
Boogie: @champ $spy $MDY $etsy $Rblx $SPY #ETH-USD #Day-1 #Go-with-the-Flow My safety trailer is a stop below today's or yesterdays low.
debeers: $SHOP/$ETSY-if the stay at home thinking is correct then, these should be up today as well.
BocaRick: @jsdpie $Zoom also up $PTON $NFLX $DOCU $TDOC $CLX $ETSY work from home, clean your home shop from home
champ: $ETSY..+$9.00....HOD....posted yesterday.
champ: $ETSY...dancing around up +$12 now...
bRobert: $XRT WEEKLY breakout retest/flag 50% upside to $150 target MMP weekly Stop < 20 WEEK Let it work a nice collection of alpha dogs Some wearing shoes eg $BOOT $ETSY $SIG ohters Leaps 300% Great chart Only 1 to follow
champ: $ETSY. @ $282.....LOD was at $277.40
wanda1616: $ETSY sold a bit
DAN: ...
$ETSY -- Weekly and Daily charts look strong. Consider selling a bit into this strength.
$DASH -- Way too volatile to be readable. Risk is high either way.
$INMD -- High base on declining volume. Looks tired to me...but the uptrend is definitely i ...
DAN: ...
$ETSY -- Really nice move higher. Hard to buy right here...but the stock does have good upside momentum, with earnings behind it. (Note the high volume, 13% move on 11/4. That's institutional buying.)
$INMD -- Easy to hold, but hard to find a ...
bRobert: $ETSY WEEKLY has been an attraction to me Another one with a LOW risk 20d bounce entry Posted $320/$420 WEEKLY breakout targets Nice high cup breakout in motion Last weekly breakout ran $60 - $240 $180 move Expect a repeat $240 = $180 = $420 target $320 high base interim 55% upside is healthy Pullback bounces to add/enter Daily W as well $300 target Speed bump right here and at $300 Expect the expected
bRobert: $ETSY low risk trade entry Stop < 20d $300/$420 WEEKLY cup high base 65% upside
bRobert: $ETSY Breakout Flag retest $300 WEEKLY cup high base $400/$420 potential
bRobert: $CRM nh WEEKLY C&H for a while $350 $MDB How many posts ? nh high base breakout $600/$750 Under the radar multi year winner STRONG Long Daily high base breakout LOOK for a retest .......BUY A who's who of institutional ownership Shorts 9% 6d $SPOT WEEKLY flag pullback to the 50W $360/$500 targets In $ARKK Alpha dog kennel $VSTO WATCH for the BOUNCE You can take a small partial $70 target $ETSY WEEKLY high base C&H like breakout $300/$420 targets Pullbacks
bRobert: $ETSY WEEKLY breakout C&H high base Retest $320/$420 potential Looking to add
Motorman: $ETSY Weekly Breakout, PB bounces to add.
wanda1616: $ETSY "Wedbush Lifts Etsy's PT to $264 From $195 Ahead of Q3 Results, Citing Holiday Boost, Relatively Low Impact From Supply Chain Challenges; Outperform Rating
wanda1616: $ETSY $INTU $ACN phenomenal strength. long all
jpoko13: @wanda1616 $ETSY $INTU $ACN Add to that $BX and $TSLA Long both
wanda1616: @jpoko13 $ETSY $INTU $ACN $BX $TSLA me too im up to my eyeballs in stocks here
jpoko13: @wanda1616 $ETSY $INTU $ACN $BX $TSLA Me as well...need to regroup and rid myself of laggards
jetace: $ETSY good entry using Scott's Swing Trading material
wanda1616: $ETSY en fuego
Kid2old: $ETSY up from Mondays low. N.P.
wanda1616: @Kid2old $ETSY no supply chain issues / asian factory shutdowns/ cargo delivery disasters
scottto_2: @scottrades #Chair - You should put those on $ETSY....
scottrades: @scottto_2 $ETSY #Chair You should see how angry my wife gets when I pull the parachute!
scottrades: $ETSY Potential C&H
wanda1616: $ETSY super ramp. strong
Wykeman: $ETSY Hotd
bRobert: $ETSY. WEEKLY consolidation of a MASSIVE run $240. reversal base $240 w/$250+ daily high base /$400 POTENTIAL WEEKLY breakout target Daily breakout Flag trigger. $225. Pullbacks. Many targets.
Wykeman: $ETSY Trying to bo....early vol
Wykeman: @Wykeman $ETSY really going now
scottto_2: In the huh? category. $ETSY up big on zero news that I see.
bRobert: @scottto_2 $ETSY $85. target 1. $130/$200. Long term. Now above the 20 WEEK. ceiling The sky is the limit
champ: @scottto_2 $ETSY --- Yes 0...and I have a spec Day-trade...working, however it is off around $2, off of HOD....#Day-16, off of the LOD turn.
wanda1616: @scottto_2 $ETSY must be up due to WSM
scottto_2: $ETSY - pb/b, 8ema/20dma cross. 200 and 50- are cushioning below....
wanda1616: $ETSY weirdly strong....
Ajax4Hire: @Aragorn $DDOG @Aragorn, I will note, if you prefix a stock name with $, then the StockMarketMentor.com forum will give a chart-overview(as seen in image). Additionally, the search will work better. $ROKU $SCR $DDOG $UBER $ETSY $LSPD $FVRR $SSYS $FSLY $RCII try it now now.
traderbren: $ETSY - getting close to closing the gap left from this morning's gap down. Like a magnet. ;-)
Wykeman: $ETSY Nice pop. Earnings tonight. NP
Docoof: The market was wrong Big-Time on $ETSY earnings. $ETSY closed at $202.10 +6.11%. $ETSY ah is at $175.00 -13.5%.
champ: $ETSY @ $205, they will be reporting their earnings on 8/4.
Coolfrog001: $ETSY is up nicely today with decent volume. Looks like it comes out of a cup. Took a small position earlier today. Also good press yesterday with an IBD podcast with Justin Nielsen and Rayna Lesser Hannaway.
champ: $ETSY...up $10 off of LOD....and this one has already fell back $2 off of HOD.
issues: @bRobert I am trying to remember the ones that went up last time we had a covid drop. Sure all the vaccine manufacturers. I think $ZM was one. $ETSY? $DOCU?
bRobert: @issues $ZM $ETSY $DOCU They all work well with good weekly charts High upside potential
champ: $ETSY....Upgrade this morning...this is another current stock target, check-it-out.
Cjauger: @DAN $ROKU I was going to ask you why you told a member that today was not the day to add to Active trades that this member missed. Then I saw this post and it answered my question. I did buy $ETSY with a stop at the LOD looks a lot like $ROKU but a little closer to the last high than $ROKU. Thank you for sharing your knowledge
Wykeman: $ETSY doing what its suppose to. back over 200 soon. long from below
Wykeman: $ETSY trimming a little here. Think it goes higher but taking some $$
vitoB: @Wykeman $ETSY also trimmed 3/4, Reentry back around 180. Rotating into $TPX…
Wykeman: $ETSY path to 200+
vitoB: @Wykeman $ETSY I'm in this as well. Long term hold but if hits the upperBB 189. I will lighten up for the zag.
Coolfrog001: $ETSY Any thoughts on Etsy? Still close to the 50 MA, and a steady riser in the last 7 days.
bobbybwana: @scottrades What do you think about $ETSY? Breaking out of consolidation.
Visit the Trading Forum to join in the discussion.
| | |
| --- | --- |
| Stock Price | $144.02 |
| Change | -0.70% |
| Volume | 1,470,400 |
Etsy Inc operates a marketplace where people around the world connect, both online and offline, to make, sell and buy goods.
Request Video of ETSY
Already a member?
Sign in here.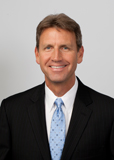 Dan Fitzpatrick
Stock Market Mentor gives you EVERYTHING you need to succeed in the market; all in one place. How easy is that? Dan Fitzpatrick and his elite community of traders share trading ideas, strategies and much more. Dan Fitzpatrick--a world class Technical Analyst, trading coach and regular CNBC contributor--gives you access to all of this with a 30 day trial membership for just $7.77. Get started TODAY and start trading better TOMORROW with the following premium content:
Nightly video Strategy Sessions with a game plan for tomorrow
Got a stock you want Dan to look at? Just ask.
Patent pending video alerts instantly delivered to you when one of Dan's trading signals is triggered. This is not your typical price alert. This is a short video explaining the action you need to take to make money. No more "Woulda, coulda, shoulda"
Access to over 90,400 stock analysis videos
Access an ever expanding library (90,400) of educational videos that will save you time and make you money
Join a team of friends and traders that have one thing in common; a burning desire to succeed.

Become a Member Today!
Gain immediate access to all our exclusive articles, features, how-to's, discussion group and much more...
Satisfaction Guaranteed!
Your Stock Market Mentor membership comes with a 30 day, no questions asked, 100% money back guarantee!