Etsy Inc. (NASDAQ:ETSY)
Bands Volume 200 SMA 50 SMA 20 SMA Videos Alerts Articles Events

byrketa: @Dan or @Scotttrades or any of the experiences traders out there give thoughts on $ETSY? This is the kind of day where I have misread what was happening and gotten out of positions to early. I'm working on my process and my itchy trigger finger!
scottrades: @byrketa $ETSY Not sure where you bought the stock but on volatile days, you should look at the Weekly Chart and note the low of the week. That should keep you on the right side of things. A break of the Weekly low is notable.
bRobert: @byrketa $ETSY The stock is extended and has met a short term target. It can still march higher. But I would consider. partial profits and.OR 8d. stop.
byrketa: @scottrades $ETSY Thanks! I have a good entry. But suffer from "Should of, Could of" and FOMO :-) I'm working on myself lol
DAN: @byrketa $ETSY Nice uptrend...can't buy it here...but looks like it's moving higher into earnings.
byrketa: @DAN $ETSY thanks for the input! I stepped away and sat on my hands for a while to save me from my impulse moves:-)
byrketa: @bRobert $ETSY Thanks! I appreciate the reply. This is helpful! I follow what you are saying so that makes me feel like I may actually be absorbing some of the knowledge Ive been trying to grasp from this group over the past few weeks :-)
debeers: $ETSY $ETSY- The stock that is almost perfect (except it needs 1 more letter) has just scored again: Vanguard just took a 10.88% stake. This is always good to know. When you look over your shoulder--who's behind you? Now you know.LONG
Bwhitty: $ETSY likes that upper band
traderbren: #Weekend_research: Based on Weekly charts these may be of interest, but drill down and do your research of the daily: $FSLR, $NOVA, $WSM, $LAD, $POOL, $SHOP, $FIVN, $TWLO, $FSLY, $PAYC, $UPLD, $NET, $AZPN, $DHI, $PHM, $KBH, $BBY, $AMZN, $BABA, $ETSY, $NVDA, $QCOM, $NIU, $ROL, $PYPL, $FOUR, $TSCO, $SITE, $HDS, $HD, $VEEV, $SLP, $WST, $PODD, $CTSH, $CALT, $FIX, $SCPL, $TTEC, $CTAS, $MDB, $AEM, $CDNS, $SNPS, $TEAM, $TSM, $QRVO, $MCHP, $ROCK, $TFII, $CTLT, $A, $IDXX, $RPM, $STRL, $RBA, $CPRT, $LHCG, $KLAC, $ASML, $CSGP, $SLGN, $CLW, $TGT, $COST, $FRPT, $KNSL
champ: $ETSY...HOD, all the movers are still hanging in....
vatradergreg: Stopped out of $BYND and $ETSY on trailers. These have been some huge moves
MtChet: $ETSY - ATH...bought some.
champ: @MtChet $ETSY ---$DJIA +430 points and the Nasdaq/$COMPX 195 points ---- Will know a little more or a whole-lot-more, on the close today, the close will be really interesting, for sure, might even surprise to the upside, 140 minutes left... and counting.
champ: $DJIA.. the markets had a strong close and my trading account close on the YTDH and this was also my best day YTD. What difference a Day makes....and large entry size on a few stocks turned the day, into a record day..... $AMZN $ETSY $FSLY $HD...however I take partial profits off today. Been buying the dips.
scottrades: Good hourly volume on $ETSY
champ: $SIVB...HOD, sector turn...need to be pre-set-up, follow and watch the #forum-posts for #Ideas. Been posting, here are 2-more....$GDRX $ETSY, always watch for #timings. ~~~~~~#Need-to-Watch~~~~~~~keep everything simple.
jonwest88: @champ $SIVB $GDRX $ETSY #Ideas #timings #Need-to-Watch $SIVB, Yes, added from below a few days ago, used the weekly chart, as well as the daily.
scottrades: My notes: $SPY Low Volume but moving in the right direction $SSO/SPXL Trade these if you please. $QQQ Green, low volume on the index. $GDX Still choppy. $TAN Wow, still going strong. $NVDA Bought back today, added one time. $TSM Trying to breakout $QCOM Right at resistance. $AMD Nice move, I didn't catch it till later in the session. $DKNG I didn't get the low but I got the re-test. $ETSY Mentioned Friday in my video $EXPI Huge move today! $SQ Mentioned Friday in my video $GOGO Alert at 10.55 $IIPR Working $WST Coming out of a squeeze $TSCO Basing under the 50 Day. $ROL Coming out of a squeeze $SE Basing. $WHR This is what you want from an intraday Breakout.
scottrades: Have a great weekend everyone! Rest up. It was a choppy week but I hope you were able to finish strong. $SPY There are days to trade and days to stop yourself from trading. Today was the latter, for me. $QQQ The close is what matters. $GDX Still sloppy $UUP Green on the day, this could mean more downside for some equities. $EXPI From @Ava in the forum. $COOP You're chasing here but watch for a PB buy. $TAN Solar is a Bright Spot in the market. $RH Watch 389 $FBHS Watch 88.50 $CVET A slight flag $IIPR Nice move through the 21 EMA $ETSY Held up well all day. $SQ Close to ATH $BIGC Watch 90.30 $CC from @bRobert in the forum. Nice move through the 50 on Volume. Alert at 21.50 $RKT Possible Day 3?
champ: @scottrades $SPY $QQQ $GDX $UUP $EXPI $COOP $TAN $RH $FBHS $CVET $IIPR $ETSY $SQ $BIGC $CC $RKT--- Today was a great trading day, for me. #Full-TimeTraders just need timings and the right targets, takes Home-Work, traders need to stay focused, thats what it takes...just saying. ..............All have a #Great-Weekend and lets Hope for better Days, for all.............
Ava: $WDAY breaking out preM on an upgrade (like many others) $CRWD coming out of a flag $OSTK watching to break and stay above 76.50 $ETSY may be at a nice buy point close to 50ma
scottrades: @Ava $WDAY $CRWD $OSTK $ETSY I have CRWD on my list as well.
champ: $ETSY...is also in play today...watch for entry....
champ: $ETSY...HOD...
champ: $TQQQ $ETSY $CRWD $GDRX ....I had nice profits on these positions, so I'm out, I just can't swing into the open...because of all the CopyCats.
debeers: $ETSY-LONG
LONG FORM:
Etsy, Inc. (Etsy) operates a marketplace where people around the world connect, both online and offline, to make, sell and buy goods. The Company offers a range of seller services and tools that help entrepreneurs start, grow an ...
debeers: @champ $TQQQ $ETSY $CRWD $GDRX @Americans are not slowing down their spend and now we are into holiday shopping mode. Today is a gift and that's why we call it the present and i think it gives $AMZN a real run for its money into Christmas and Channukah for distinctive presents.
champ: @debeers $TQQQ $ETSY $CRWD $GDRX $AMZN ----- I'm holding 9 retail positions.
Geewhiz: @debeers $ETSY ITSY BITSY ETSY Growing up the chart ...
scottto_2: $ETSY - Nice convergence of support (8-ema, 20-dma, 50-dma) to define risk nicely and a break above the downward sloping resistance line. Just no volume to confirm this move. Staying away for now until volume is supporting.
Ava: @scottto_2 $ETSY missed yesterday's BO, now seems like it may need some tightening up...?
scottto_2: @Ava $ETSY - Yeah and now looking more closely at the daily chart, this recent move is like the inverse of what we like to see when a stock consolidates after a move higher. Specifically, there was a DECLINE on high volume and now there is a rise on LOW volume. Kinda seems like the next phase will be a high volume move to the DOWNside.
scottto_2: @Ava $ETSY - I put an alert above recent highs and took it off my screen for now....
champ: ...
......For example I added a little more to $GDRX and $FROG and I'm waiting on $CRSR and I'm still watching $ETSY and $SIVB, for possible...test starters....and swing decisions, if I make it that far, happen later...could swing a partial with #insura ...
Brett: @champ $CRSR $GDRX $FROG $ETSY $SIVB #Corsair-Gaming #Day-5 #Day-Trade #market-timing #guesses #Entry-timing #market-timing #insurance-profits and i do like this site: https://www.iposcoop.com/ipo-calendar/
champ: @Brett $CRSR $GDRX $FROG $ETSY $SIVB #Corsair-Gaming #Day-5 #Day-Trade #market-timing #guesses #Entry-timing #market-timing #insurance-profits --- Thanks, for that....// but on IPO-positions, I'm working in real time...and following the news... on my current trades. For me, I only want certain IPO's on my watch-list, don't want anything on my list, that I don't like. I always do my homework before they are added to my watch-list....and only then, do I watch. I have to know why I'm watching, what are my reasons, why am I watching, for me I can't work risk, in the dark or even watch risk. Plus for me,....it is not what I think, it is always what I believe other traders are going to do,...hopefully before they take a position. ....Just saying...LOL.
champ: $ETSY...HOD
champ: $ETSY and $CLX, I took partial profits off on each,1/2 size, swinging the other 1/2.
yungbull1999: I like $etsy seems to be building a good base?
scottrades: @yungbull1999 $etsy Note that it's below all the major moving averages.
ReneeH: @scottrades $etsy funny, was just contemplating puts. Thanks for clarifying, you got great eyes!
yungbull1999: @scottrades $etsy true that good point haha
tnt: $ETSY has been stair stepping higher and is now at support. There is still a lot of $SPY indexed funds that need to get in $ETSY with the addition to the S&P 500
champ: @tnt $ETSY @ $110.50, .... looks like this is at around entry....
Ava: @tnt $ETSY would be nice to see some more excited investors
tnt: @Ava $ETSY $ETSY got swept up with this huge market correction. I think $ETSY will be one of the leaders when we come out
champ: @Ava $ETSY --- Watch this stock,...for sure.
champ: $ETSY, @ $116, they are at a $GS conference today....any News could move this stock even more.
champ: $SPY, looks like the markets are just more or less Testing, traders tested all of these nice moves this morning, we all saw the #swing-traders take their profits off and now they are thinking about about moving back-in....and some did and others are still waiting......traders are working the markets, just like they always do. I see that the sign is posted again....#Traders-at-Work.......... .......These have reasons to work..... $PENN, $LOW, $ETSY and $FDX...but it likes to dance around.
champ: $ETSY, real nice move off of LOD, I'm in on the open... because of that S&P 500 news, they will be moving into that sector........$AZN, also moving, this could be the first vaccine to be released, might happen in the UK, first,...watch for entry.
BocaRick: #IBD Saturday $SPY added $ETSY $TER $CTLT and dropped out $HRB $KSS AND $COTY . No mention of $TSLA but could be added at a later date. A few mentioned TSLA as a good buy point at 375 on Friday??
scottrades: $ETSY moving AH on news they are being included in the S&P along with $TER and $CTLT
gwenzee: $ETSY $DT $FAST $NBIX These are currently on my Watch List. SMM members....I would appreciate any comments you might have on these. Thanks in advance. Took ETSY off of the list. Yucky chart if you're looking to go long.
jschibal: @gwenzee $ETSY $DT $FAST $NBIX I like $FAST, I actually bought some today, the others I would pass on for now IMO
gwenzee: @jschibal $ETSY $DT $FAST $NBIX Thank you for the input. Best of luck.
Ava: $ETSY bounced off 50ma, lets see if it holds
indigo1948: @gwenzee $ETSY $DT $FAST $NBIX -entered $DT at $42.77 and have a buy order for $FAST. Owned $NBIX in the past and watching.
gwenzee: @indigo1948 $ETSY $DT $FAST $NBIX Congrats on getting a better price on DT. I am really behind the times and am one of the few who doesn't have an online account. Still have to pick up the phone and call my broker. He was in conferences this AM and I didn't get the best prices. But, close enough for tunnel work. Thinking of Lilly. How is she doing? Hopefully this 2nd round is easier on her. Prayers sent.
Ava: $ETSY is this THE bounce? tempting... but will wait to see how it does later today/Monday. $EBAY same same
Yuls: $ETSY touching 20ema, stop just below today's low of 124.44
lostsheep: #inside days $LOW $TMO $HRL 2X $ETSY 2X $REAL 2X $CAR $CIEN $TVTY $TDC $TWTR Have a great day
Kharrison67: @lostsheep $LOW $TMO $HRL $ETSY $REAL $CAR $CIEN $TVTY $TDC $TWTR #inside just curious, what does "inside day" refer to? So I understand, thanks in advance
lostsheep: @Kharrison67 $LOW $TMO $HRL $ETSY $REAL $CAR $CIEN $TVTY $TDC $TWTR #inside A candle inside the prior days candle. Looking for a resolution above or below. Search @Aragorn and there are great explanations as he is the king of these setups. Look at $SQ from yesterday as an example
Yuls: $ETSY may be playing "catch me if you can"
scottrades: $ETSY holding along the 8EMA. Some intraday volume coming in.
lostsheep: @traderbren $ETSY Yesterday was an inside day high of 133.76 low of 128.61 near the 8 ema. np but worth looking at as a defined low risk trade
lostsheep: $ETSY had hope for this to bounce today just holding the 8 ema but fading along with the daily macd below 128.61 is an inside and down and may take it back to the 20 day
lostsheep: $ETSY breached the 8 ema briefly now on the hod working on another inside day inside and up at 133.76
lostsheep: $ETSY not a very bright day for this one. So far still an inside day but down on descent volume and looking like a lower high.
issues: @lostsheep $ETSY Hey 'lost lil' sheep' let it come on down a little, ok? I need to buy more shares.
Yuls: $ETSY running
traderbren: $ETSY - setting up for the next leg higher. Sitting above the 8 ema, with the 20d, 50d, 200d stacked.
Yuls: $ETSY may be bouncing
traderbren: $ETSY - back above the 8 ema...but wait to see whether it can move above yesterdays high.
Aloha05: $ETSY - stock in phase 3 ?
Bwhitty: @Aloha05 $ETSY If that continues. I have an alert at 131
champ: $ETSY, HOD, but late now.
champ: $ETSY, great move this morning, took profits, Out for Now.
DAN: Good morning. Just thought I'd chime in about a few stocks I've covered recently.

$AVAV -- Really great move yesterday on about triple average volume. The stock is pulling back about 2% this morning in pre-market trading. Might want to watch how ...
champ: $ETSY...have a turn, up $5. off of LOD...adding a little.
champ: ...
......$ETSY, could be a trade here at $126.50.
......$OC at $59.00, a few Days go, is also a Hold and Build.
......$CARR, is another Hold and Build.
......$OSB, is also on that list.
.......$CMC and $FRTA, are 2-others.
......$XPO and $ECHO, these ...
scottrades: Some more #Earnings after the close today: $ROKU $FSLY $ETSY $ZNGA $WDC $INSG $MVIS $APPS $ET $SOMO $CVNA $FISV $MRO $GDDY $BLDP $ACAD $FIT $CWH $ADT $SPWR $BTG $HUBS $JACK $DDD $ADMA $IIPR $MET $SRPT $FNV $CTL $AWK $ELF $ENDP $PAAS $ZIXI $VSLR $PSA $RGLD $RMD $PVG
champ: $ETSY, still really strong....
bogiedog1: Selling 3/4 of my $ETSY position, been a really nice run. Keeping a small piece just in case...
vfr777: @bogiedog1 $ETSY sold half, good earnings, moving up after hours.
bogiedog1: @vfr777 $ETSY Yea, very nice number. Watching to see what happens after the call.
champ: $ETSY, that Flash-move, took me out of my position, that works, I guess, better than I expected. I did downsize before earnings.....
kycol: @champ $ETSY $NET #after-earnings-plan #Yet #guesses #earnings-move-Plan #Work-at-Home #reason #overweight #pick-em $PPD $VIPS $MRVL $DOCU $PTON $TMUS & maybe $HL I'll pick 2 maybe 4 in addition to $ETSY & $NET
DAN: Good morning. Futures are up this morning, with the Nasdaq leading the charge. Apple ($AAPL) continues to run. And Microsoft ($MSFT) is up 2.8% on news that it's trying to buy Tik Tok, the app that makes people famous for dancing, I guess.

Jenn ...
DAN: Good morning. Futures are up this morning, with the Nasdaq leading the charge. Apple ($AAPL) continues to run. And Microsoft ($MSFT) is up 2.8% on news that it's trying to buy Tik Tok, the app that makes people famous for dancing, I guess.

Jenn ...
Popeye: $ETSY $W $AAPL $BABA $SHOP All big movers today
ikkyu000: @scottrades $CLX $BYND $SQ $MRNA $ROKU $FSLY $TSN $ATVI $CHGG $CVS $W $DIS $MELI $GPN $SPCE $TWLO $CMS $LVGO $MCK $AMRN $ETSY $PLUG $NET $BMY $RACE $TTWO $MPC $MPLX $ZNGA $DBX $DDOG $UBER $WIX $KOS $TTD $ENPH $CRON $BP $TEVA $PENN $FVRR $RNG #Earnings Thanks so much for the list. If you could post a list every week during earnings season, that would be great. I plug the symbols into a watchlist to watch for intraday snap-back reversals (my favorite kind of trade).
champ: $ETSY and $FSLY, I posted on both....earnings on Wednesday 8/5/after/confirmed, the play is always before earnings and then swing a small position, if you want to hold a small gamblers position...but #why risk a swing, after a great earnings-run.
Herb: @champ $ETSY $FSLY #why Nice call!
indigo1948: @champ $ETSY $FSLY #why - re-entered with a small position to hold over earnings. Based on past announcements this could be very interesting. All the best.
champ: @indigo1948 $ETSY $FSLY #why --- Yes and we are all still thinking about you and your family. .....The #guess on the trade is, I don't know if I'm going to hold a small gamblers position into and thur earnings, first things first, I need to see if I get that far first and then it will be decision time, right before they report, traders really like stocks that report after the markets close. .......I really like this #Stay-at-Home stock and I do believe that they will beat.. because it is time to sell everything, that is not needed anymore, everyone thats not working, they sure have the time, to sell it, get rid of it. #Good-Luck....
champ: $ETSY, $FSLY -------- $CLX, I'm swinging 1/4th of my position, that I was holding on Friday, right before the close, into Monday mornings earnings report. #However, I was holding a Full-Position, earlier on Friday morning... but I took profits on 1/2 ...
kycol: @champ $ETSY #However #after-earnings-plan #Yet #guesses Me too; like minds...Today I took Dan's list, Scottrades list, my list, miner's list from $GDX, etc. and went through them for earnings dates. I'll be doing some with weekly calls; except, those with no liquidity. $NET, I'll sell 1/2, hold 1/2 with straddles is my plan. Plan on figuring the rest out when I get a good look at the futures; that includes $ETSY. Good Trading!
champ: @kycol $ETSY $GDX $NET #after-earnings-plan #Yet #guesses --- Yes, "Me too", I'm also holding and been posting about $NET, again and as of RHRN. I'm also holding a full-size position and I'm on another #earnings-move-Plan, however all plans ...
Visit the Trading Forum to join in the discussion.
| | |
| --- | --- |
| Stock Price | $USD 204.42 |
| Change | -3.36% |
| Volume | 3,597,380 |
Etsy Inc operates a marketplace where people around the world connect, both online and offline, to make, sell and buy goods.
Request Video of ETSY
Already a member?
Sign in here.
Earnings
February 24th, 2021 - 2020 Q4 Earnings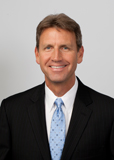 Dan Fitzpatrick
Stock Market Mentor gives you EVERYTHING you need to succeed in the market; all in one place. How easy is that? Dan Fitzpatrick and his elite community of traders share trading ideas, strategies and much more. Dan Fitzpatrick--a world class Technical Analyst, trading coach and regular CNBC contributor--gives you access to all of this with a 30 day trial membership for just $7.77. Get started TODAY and start trading better TOMORROW with the following premium content:
Nightly video Strategy Sessions with a game plan for tomorrow
Got a stock you want Dan to look at? Just ask.
Patent pending video alerts instantly delivered to you when one of Dan's trading signals is triggered. This is not your typical price alert. This is a short video explaining the action you need to take to make money. No more "Woulda, coulda, shoulda"
Access to over 77,000 stock analysis videos
Access an ever expanding library (77,000) of educational videos that will save you time and make you money
Join a team of friends and traders that have one thing in common; a burning desire to succeed.

Become a Member Today!
Gain immediate access to all our exclusive articles, features, how-to's, discussion group and much more...
Satisfaction Guaranteed!
Your Stock Market Mentor membership comes with a 30 day, no questions asked, 100% money back guarantee!