Express Inc. (NYSE:EXPR)
Bands Volume 200 SMA 50 SMA 20 SMA Videos Alerts Articles Events

champ: @DrScience $JWN ---- Thanks ...this morning on briefing.com @ 10:51 ET....Heading reads ...Sees FY18 EPS at High End Of Guidance Range Following Holidays Sales also others that did well were $KSS $TGT $EXPR ....this news was reported this morning and there was another Article yesterday @ 16:06 ET.that they announced positives sales for the 9-weeks ending 12/30...fiscal 2017 exceptation increase in net sales of 4.2%....but I will take a look, at your post..Thanks
Bridget: $EXPR #dumpsterdiving coming out of this base on volume.Now above $7.
bRobert: $EXAS $ExPR exas nh. ESPR working to 53.50 intraday target.
woodman: @bRobert $EXAS $ExPR - I know you meant $ESPR, but $EXPR doesn't look bad with the slo-mo move up.
bRobert: @woodman $EXAS $ExPR $ESPR $EXPR Whatever goes up, I meant
woodman: @bRobert $EXAS $ExPR $ESPR $EXPR - indeed.
Bridget: A few retail stocks perking up today $LULU $EL $EXPR $TGT $HD
spmeyers: @Bridget $LULU $EL $EXPR $TGT $HD also $ODP
Bridget: #Notes: A lot of stocks that have been seeing pullbacks saw a bounce today. $SMH is one OIH - oil is going lower, still lots of overhead resistance. $BP moving higher. $WB $SINA $YY $JD - all making moves higher Some retail pushing higher - $LULU $TGT $EL $EXPR $ODP Medical devices seeing support - $MDT $BEAT $ALGN $TAN $JKS $CSIQ - moving higher $EEM - moving higher $WING - breakout $SAGE - breakout $APO - breakout $KEM - breakout, IBD50 $GRUB $YELP - even higher $TTWO - holding gap IPOs $VST $APPN $HCC $SGH Earnings after close: $LQ $MAR $W $CBI - very high IV $VRX $ALB
woodman: [CORRECTION] $EXPR (not $EXTR) $DLTR - Some possible #Retail runs into earnings? $EXPR moving above 50 day. I bought this morning at $9.24. Earnings not until 6/1 so maybe can get something out of it before it reports. $DLTR cleared the 200 day s right up against a little resistance with some room to move above. Np in DLTR.
Bridget: Notes: Sell off in Retail, not where you want to be long: $ROST $ANF $RL $LB $EXPR Sell off in RVs following cars: $WGO $THO $CWH Breaking higher: $NXPI $CX $SWN $CHK $TOT $LLY $COG $BAX Further pullbacks in $AAOI $OCLR $FNSR $FN $KMT set alert at $40 $EBAY set alert at $34.50 $CHGG spiked on upgrade
Bridget: Retail making a move today: $M, $GPS $KSS $BBY $JWN $EXPR
Bridget: ...
Retail making a move today: $M, $GPS $KSS $BBY $JWN $EXPR

$AAPL - consolidating and looking ready for a run higher soon
$ACAD - breaking down
$BLUE - break above $75, get in
$DG - looks like the bottom is in
$FB - in a squeeze
$GDDY - this is worki ...
Bridget: $EXPR starting to come out of this squeeze. A break above $12.77 would start to fill the gap. But the 50MA coming down to provide resistance. Be cautious and take profits early on this one.
Danzguy: @Bridget $EXPR The 50ema is $.24 above, not much room for profit. hmmm....
tejas7: $EXPR stopped out at 11.91 this AM. (was in at 11.85). Made money to buy lunch from dollar menu.
tejas7: My speculative position on $EXPR is working. I am not leaving too much room for it though. Cost basis 11.87, stop up at 11.82 now.
Bridget: @tejas7 $EXPR Nice. I'm watching $HRB do the same thing.
tejas7: $EXPR Open interest for Sept 11 puts was 448. Today's volume is 65,500 (at 0.25) Open interest for Oct 11 puts was 654, Today's volume is 11,900 (at 0.10) hmm Someone insuring their huge position of 76 million shares by buying cheap puts? (or anticipating more bloodshed in the ticker)
tejas7: @tejas7 $EXPR Upon researching more, 76 million shares is a total float of this company. Is some trying to flip the company or what? I bought stocks with recent low as stop.
Bridget: $EXPR coming out of a squeeze
Bridget: Notes: Bearish: $FIVE - breaking out of squeeze down $MLM - about the break down, right on 50DMA $MCD - breaking down $CRTO - breaking down $PCG - looks toppy $CSCO - starting to look like a top $DKS - looks toppy $SWHC - needs to hold here $Z - hammer $XLU - selling looks to be over $LOW - big pullback to support $LMT - same $MDT & $MON - in squeeze Bullish $DVN and $TRN - working $ACIA - another all time high $EXPW - coming out of squeeze on volume UP $EXPR - coming out of a squeeze UP $UNP - about to break out $NVIV - big pop on volume $NTLA - day 2 $COTV - ipo, working $ATEN - working These are not necessarily trade suggestions, but mearly my comments on the chart. Listing stocks that I'm currently looking at.
mradams0621: ...
-3.40% $EXPR Express 16.50 100
-3.31% $DXD ProShares UltraSho 19.27 10
-2.87% $TXMD Therapeuticsmd 8.80 27250
-2.82% $PLX Protalix BioTherap 0.90 2300
-2.77% $CC Chemours Co (The) 5.62 500
-2.73% $UMC United Microelectr 1.78 8200
-2.67% $STV C ...
Forexpro: Re: $EXPR

Hi, Friends,


I'm out of my comfort zone here, but a quick scan indicates that the best-performing sector today is "Cyclicals" (the ETF is $XLY). The group is basically unchanged on the day. Within that sector, the top performer ...
Tim S: Notable earnings before Wednesday's open $AMED, $EXPR, $QIWI, SCLN
Tim S: Notable earnings before Wednesday's open $AMAP, BF.B, $CHS, $EXPR, $FRO, $JOY, ZLC
pcotton: Early #squeeze breakouts (up or down) today - #Squeeze yesterday, but not today as of now (this can change intraday), using Bollinger's definition APKT, $AUY, BIG, $GPS, $MPC, $NU, $RRC, $TIVO, $VLO, $XRAY Same scan premarket today (yielding #squeeze 2 days ago but not yesterday)- $ABC, $ACAD, $BRCD, $CLSN, $EXPR, $HNT, $OMX, $SHLD These stocks are worth watching for phase 2 pullback and bounce. Or just buy with stop (if the breakout is up). A longer #squeeze length supports a reliable breakout. Edited on Jan 16, 2013 14:02 Edited on Jan 16, 2013 14:02
pcotton: $GPS - 1st day breakout from 10-day #squeeze, (see my early #squeeze breakouts post), closed up and near top of range, even with down-market. Close to 200 sma. A related stock, $EXPR, is starting to skyrocket from #squeeze. What could be better?
pcotton: Early #squeeze breakouts (& a couple breakdowns): $AAPL, $ABC, $ACAD, $BLOX, $BRCD, $BTU, $CLSN, $EVER, $EXPR, $HNT, $SAP, $SHLD, $SNPS, $WCG
humble: $EXPR - short #squeeze....anyone interested or in this one and for how long?
wesley: $EXPR april 13 leaps active.....
gold2stocks: ...
$EXPR




Express rated new Neutral at JP @Morgan

May 24, 2012 | 7:43 AM EDT


$EXPR was initiated with a Neutral rating, JP @Morgan said. $20 price target. Company lacks near-term catalysts.



$FET




Forum Energy rated new B ...
gold2stocks: ...
$EXPR




Express numbers cut at $UBS

May 23, 2012 | 7:41 AM EDT


Shares of $EXPR now seen reaching $25, $UBS said. Estimates also lowered on lowered FY12 bar. Buy rating.



$EXPR




Express estimates, target cut at BofA/Me ...
Tricia: EARNINGS : Good morning Taylor and Friends - Hope you have a grand day! Earnings before Tuesday's open: $AZO, $BBY, $CBRL, $EXPR, $DSW, $MDT, NKA, $RL, $WSM Earnings after Tuesday's close: $ADI, $AVGO,CPWR, $DELL, $DY, $GES, $HEI, $PETM, $PSS, $QIHU, $STV,TTWO, $UVV
gold2stocks: ...
$EXPR
Express target raised at @Morgan Stanley
Shares of $EXPR now seen reaching $27, according to @Morgan Stanley. Company is realizing higher merchandising margins. Overweight rating.

$GILD
Gilead estimates reduced at Credit Suisse
$GILD e ...
gold2stocks: ...
$EXPR
Express estimates,target increased at $UBS
Shares of $EXPR now seen reaching $29, according to UBS. Estimates also increased as the international segment provides another leg of growth. Buy rating.

$HRB
H&R Block estimates cut at @Morg ...
docsch: ...
Earnings: $AMAT (AC), $AZO (BO), $EXPR (AC), $MDT (BO), $SAFM (BO), $TTWO (AC), $TIVO (AC)

Edited on May 24, 2011 07:26

Edited on May 24, 2011 07:26




brunario: IPO plays?: $AVGO, $EXPR, GNC
CallaLilly: Today's top 20 % gainers Technology: PWAV (4.23 +7.91%), $TZOO (53.39 +7.06%), MOTR (13.6 +6.33%), PANL (49.61 +6.16%), $SONS (3.59 +4.36%), Services: $DANG (20.57 +8.75%), $SSI (18.3 +5.41%), $EXPR (18.3 +5.14%), BJ (48.69 +4.68%), Healthcare: NEOP (3.86 +5.77%), $STJ (51.22 +5.74%), $UNIS (5.88 +4.81%), Financial: $AHT (10.85 +4.53%), Consumer Goods: $FSS (6.22 +9.51%), Basic Materials: $REE (11.75 +13.2%), $MCP (49.41 +10.59%), $HNR (15.31 +9.44%), $HDY (6.26 +7.19%), ICO (10.83 +4.54%), GLBL (8.75 +4.29%).
Visit the Trading Forum to join in the discussion.
| | |
| --- | --- |
| Stock Price | $USD 10.96 |
| Change | 0.74% |
| Volume | 110,627 |
Express, Inc., is a specialty apparel and accessory retailer offering both women's and men's merchandise.
Request Video of EXPR
Already a member?
Sign in here.
Earnings
November 29th, 2018 - 2018 Q3 Earnings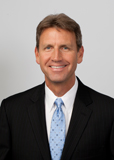 Dan Fitzpatrick
Stock Market Mentor gives you EVERYTHING you need to succeed in the market; all in one place. How easy is that? Dan Fitzpatrick and his elite community of traders share trading ideas, strategies and much more. Dan Fitzpatrick--a world class Technical Analyst, trading coach and regular CNBC contributor--gives you access to all of this with a 14 day FREE membership. Get started TODAY and start trading better TOMORROW with the following premium content:
Nightly video Strategy Sessions with a game plan for tomorrow
Got a stock you want Dan to look at? Just ask.
Patent pending video alerts instantly delivered to you when one of Dan's trading signals is triggered. This is not your typical price alert. This is a short video explaining the action you need to take to make money. No more "Woulda, coulda, shoulda"
Access to over 58,200 stock analysis videos
Access an ever expanding library (58,200) of educational videos that will save you time and make you money
Join a team of friends and traders that have one thing in common; a burning desire to succeed.

Become a Member Today!
Gain immediate access to all our exclusive articles, features, how-to's, discussion group and much more...
Satisfaction Guaranteed!
Your Stock Market Mentor membership comes with a 14 day, no questions asked, 100% money back guarantee!