Facebook Inc. (NASDAQ:FB)
Bands Volume 200 SMA 50 SMA 20 SMA Videos Alerts Articles Events

GOOSE: $FB #TopTick Zuck is selling 50 million dollars of $FB stock every day. FWIW
Gary: ...
1. $FB – Wednesday.
2. $AMZN – Earnings on Thursday pm. Enthusiasm already wrung out of this stock. Will move BIG on Friday. Probably higher b/c that's what AMZN does…but we don't know. Any selloff would be brief&h ...
bRobert: $CRM flag. Behaving Doing nothing wrong. Flag Have been taking partial profits along the way. Still holding large position. $FB same.
bRobert: $FB . nh Great holding stock. $230 measured move target Not a great buy point. Hope for dips/bounce. Earnings 7/25
riskmanager: @champ $AMZN $NLFX Hard for me to understand market reactions to $NFLX earnings. What impact does that have on $GOOGL, $FB, $AAPL. etc.? Maybe just an excuse to sell the news.
champ: @riskmanager $AMZN $NLFX $NFLX $GOOGL $FB $AAPL ---- It really doesn't have very much of anything to do with it.....however, investors #know ahead, that others will be selling.... for know real reason, at all, so they sell. I have posted about this m ...
riskmanager: @champ $AMZN $NLFX $NFLX $GOOGL $FB $AAPL $LIGH #know #know-real-reason-at-all #CopyCat #entry #stock-and-market-timing #both #sector-timing #requires-patiences Thanks Champ. Glad I got stopped out in $AMZN earlier. I can thank Dan for driving that point home. Now I can take the 50,000 ft view and wait for reentry. Didn't have a position in $NFLX. Interesting, the market maker move on TOS was +/- 33. for $NFLX post earnings. Looks like they were off by about 26 points!
champ: @riskmanager $AMZN $NLFX $NFLX $GOOGL $FB $AAPL $LIGH #know #know-real-reason-at-all #CopyCat #entry #stock-and-market-timing #both #sector-timing #requires-patiences ---- One other point....when a stock has #sell-the-news....that is always a stock, that you want to put on your #stock-buy-watch-list and what that means is... that you are only just waiting for #timing, before you can buy.....and can't buy until you have entry-timing and you #can't buy any stock (no hope trades or not many are allowed), if it is not on your stock--buy-watch-list. Spec-trades are always OK but remember, that is just another name but it is still a hope trade. All stocks, also need to have the proper research, before they can be on your stock-buy-watch-list. Just saying....
bRobert: $FB . Weekly target 1 $230. Not a great entry for a trade. Can take small entry position for this great long term holding stock. Approximately 50% annual return. Up 300%/5 years. They have HUGE profit margins and still have many levers to pull to augment revenues. They have a very sticky customer base that is still growing. Cheap valuation . PEG close to 1.
RedLeaf1: In the first five minutes of trading, new 52 wk highs: $AMZN $FB $GOOGL $ISRG $MSFT
Gary: ...
4. $FB – still going…but not actionable here. Let it run if you like FB. But not buyable.
5. $GOOGL
6. $ITGR – this was IBD stock of the day. No trade here…but it shows the power of the squeeze.
7. $ADBE – up at AT ...
Wykeman: $FB NH lather, wash, repeat..going higher
rachel: ...
9. $FB – FANG being bought. This is"F"
10. $NFLX – consolidating.
11. $AAPL – coiling...but not really tradable now – but certainly "buyable."
12. $GOOGL – breaking out to all time high.
13. $BZ ...
bRobert: $FB Doesn't give back much. Small flag. Long term hold
debeers: $FB-So it turns out that people are just now waking up to the "weaponization of information." according to the DHS Secretary. Are we really, as a people, that stupid?? The answer, apparently, is yes as to how manipulation of people and our information is being abused. $FB has a major privacy protection problem looming.
bsafriet: @debeers $FB Yes, I am afraid we are. All you have to do is listen/watch national news, major networks, Fox or PBS and you'll see how the reporting is done to appeal to your emotions rather than your intellect. I just want the facts so I can make my own value judgements regarding ethical behaviors, morality etc.
Gary: ...
1. $FB
2. $AMZN
3. $NFLX
4. $NVDA – only one that's up today on decent volume...above 50-day MA. Now it has potential.
5. $GOOGL – Looks like the high is at 1170.
6. $OLLI – still holding up ok...but yesterday's gap/cr ...
rachel: ...
3. $FB – Zuck is happy. New high. Not a good setup here b/c of Three Day Rule...but good stock to be holding.
4. $GOOGL – cracking 1700?
5. $NVDA – upside breakout of last week continued...but stopped at 50-day MA. Not a good pl ...
bRobert: $FB FB will be streaming a series following on Christiano Renaldo in an up close and personal style similar to what has been done with Tom Brady. Renaldo has over 100 million followers. Can't hurt revenue. Another lever is pulled
bRobert: $FB Leap calls smiling. Many levers to pull
stairm01: @bRobert $FB Yep, me too and loving it.
grcjr: @bRobert $FB - favorites?
bRobert: @grcjr $FB One of most bullish long term holds. They print money. Highest margins. Great product for sharing family events. They have no personal information I would care if they gave away. Not the most ethical souls, perhaps
traderbren: $FB - looks constructive here.
bRobert: @traderbren $FB Long term bullish. Like to see it clear $200
rck89: @DAN Good Morning Commentary - as usual. If you believe that the current $FB "brouhaha" is meaningless, why isn't $FB a buy on this current price break? Isn't $200 really in the bag at this point?
DAN: @rck89 $FB Simply because I think there are other stocks that will perform BETTER than Facebook. So it's really just a question of "relativity" -- is FB the best place to put your money, relative to all other opportunities? Also, it depends on your timeframe. As I noted, I think FB is certainly tradable as a stock chart. If your timeframe is measured intraday, days or even weeks, I don't think the investigation has an impact.
bRobert: $FB Short via puts (started last week) h&s top with target $187. Long term bullish
rachel: ...
3. $FB – government wondering if Zuckerberg lied. We sit on the edge of our seats waiting. Not where you want to be.
4. $SHAK – still forming left side of base.
5. $ROKU – rangebound.... Not at the best entry, though I did buy so ...
bRobert: $FB pop sold into. Still small. h&s top I would rather buy/add when >200 or closer to 50d. Cautious
bRobert: $FB Small head & shoulder top projects to $178 200d if triggers
DAN: Good morning. My apologies for my sparse communication yesterday. It was a comedy of errors (actually, it wasn't that funny) with Delta Airlines ($DAL). And actually, it's still not over. They forgot to put our luggage on the plane -- even though ...
sierramp: @DAN $DAL $DJI $MSFT $GS $GE $FB $AMZN $NFLX $NVDA $GOOGL $ALRM Welcome back Dan. Question regarding your above statement that the Nas broke the D50. I understand what you are saying above but my chart doesn't show that, what setting are you using to see a break of the D50? Thanks very much.
DAN: @sierramp $DAL $DJI $MSFT $GS $GE $FB $AMZN $NFLX $NVDA $GOOGL $ALRM Ugh, you're right, sierramp. The chart I was looking at had the 20-day moving average in red and the 50-day moving average in blue -- this is the opposite of what my charts usually show. My mistake, and I appreciate you mentioning it. Thanks. I also referred to "Roger Immelt",..instead of Jeff Immelt. Guess I was tired. ;-)
sierramp: @DAN $DAL $DJI $MSFT $GS $GE $FB $AMZN $NFLX $NVDA $GOOGL $ALRM You rarely make mistakes so you are allowed. I just wanted to be sure I wasn't missing something. Re: Immelt I figured you were either sleep deprived or Roger is his middle name. We are glad to have you back.
bRobert: $AMZN $FB Retesting breakout area. Healthy. Will lead to good entries later $NFLX may too. Still well above
issues: I had buy orders in on $ABMD and $FB. Snagged both ($420 too high for ABMD and FB right where it is).
sierramp: $PYPL $FB $NFLX $AMZN $DXCM $CNC Most of my stops have been hit, substantially in cash now.
bRobert: $FB very resilient . Strong underlying support
traderbren: @bRobert $FB - yep, and lots of interest in the Aug 230's
bRobert: @traderbren $FB I will add above $203.3 flag
bRobert: $FB Very resilient . tariff proof and cheap cheap growth. They have many levers to pull to goose revenue further. Will continue to opportunistically add .
jeffslm: @bRobert $FB - This stock is going much higher to the degree of AMZN and GOOG. Just have to hold it if you have the time frame and nerve.
bRobert: @jeffslm $FB My preferred time frame is a decade. This has been an excellent long termr employee for me
jeffslm: @bRobert $FB - Same for me on both points.
bRobert: $FB Watching for move >$200
bRobert: $FB nh Now $200+ added call spreads Target $230
RedLeaf1: 52 week highs this morning: $AMZN $FB $SQ $NFLX
BobbyG: $FB adding to calls here.
bRobert: $FB Positive retest/bounce breakout area around $194+. Long. will add above $200
JBed: @bRobert $FB long 195 calls exp 7/20
bRobert: @JBed $FB Long leaps and august call spreads 195 - 210. rolled from last month
baronp0329: Prior to joining SMM and OMM, I would have sold a lot of my trades on a down day like today (to lock in profits or absorb the losses) and go to the club and play golf. But the more I learn from @Dan and the experienced traders from this site, I actually added to or initiated new positions: $CGC, $CAT BuPS, $CTXS (Stocks and Calls), $AAPL BuPS, $OKTA, $AMZN, $FB BuPS and Calls. I did take profits on $NFLX BuPs and Calls.
bRobert: $FB nh . Long leap calls
sierramp: New position in $HUYA. Looks good on this down day along with $IQ $FB $ROKU
RedLeaf1: $AMZN $FB $SQ $ADSK new 52-wk highs
bRobert: $FB Target 1 $230 (inv h&s)
bRobert: $FB Will add with sustained move above $200. Long term hold
Ajax4Hire: @riskmanager $ROKU $CMCSA $CHTR $VZ $T $GOOGL $FB $AMZN $DIS No problem sharing. This is a "public" forum; I assume that anything posted here may one day come back to me. So I try to always be careful in what I write mostly trying to cutting out the emotion. In this case, strong feelings for Scientific-Atlanta and to a lesser degree, Cisco($CSCO) and very specific opinions about Technicolor($TCLRY).
Wykeman: $FB NH..
bRobert: $FB . nh . Long leap calls . FANG stocks safe haven for investors. All at or approaching nh's
Ajax4Hire: ...
So, the future is $ROKU, $GOOGL, $FB, $AMZN and
maybe $T, $VZ, $DIS and possibly $CMCSA, $CHTR.

"There Is Nothing Permanent Except Change."; Heraclitus, Greek Philosopher, 500BC.
"The future is so bright, I gotta wear shades"; Timbuk3
Sluggo: @Ajax4Hire $ROKU $CMCSA $CHTR $VZ $T $GOOGL $FB $AMZN $DIS Thanks for the explanation of why $ROKU is different and a cost saving measure for customers wanting a break from stranglehold cable costs. I added to my position today..
riskmanager: @Ajax4Hire $ROKU $CMCSA $CHTR $VZ $T $GOOGL $FB $AMZN $DIS I am constantly amazed at the varied expertise and talent that Dan has assembled here at SMM. Thank you for sharing. Do mind if I share your comments on my FB page? Thanks
DAN: @Ajax4Hire $ROKU $CMCSA $CHTR $VZ $T $GOOGL $FB $AMZN $DIS Ajax, thanks for the great info! Totally agree with you...though you explained it in much more depth than I ever could. Gang, this guy knows what he's talking about. When you're thinking about media in the future, you can't go wrong with $ROKU, $AMZN, $FB and $GOOGL. I honestly don't know about NFLX. Seems like that's a great company too...but it's almost too obvious and might be ahead of itself. Maybe not...but maybe. But I really do like ROKU -- I'm putting it on the Growth Stock List. Thanks again, Ajax4Hire. --Dan
rachel: STRATEGY SESSION NOTES 061418 COTD: $SEND is breaking out. Alert $29.42 NOTE: I will be out next week. $SPX – still at resistance. $DJI – at resistance. $MDY – Looking good. $IWM – Looking really good. $QQQ – tech still going. $ETSY – take profits here, with a stop below $40 on all of it. $QLYS – up nicely in a short period of time. $93.50 is intraday support. With such a fast profit, you should be protecting yourself. Alert $93.45 $TWTR – use intraday lows for stop reference. Stop below $44 now. $FB – Target $250 $GRUB – breakout from base. $IQ – HODL stock. $HUYA – Very fast stock $DBX – great trading vehicle today.
riskmanager: @rachel $SEND $SPX $DJI $MDY $IWM $QQQ $ETSY $QLYS $TWTR $FB $GRUB $IQ $HUYA $DBX : So Dan's out next week. We all know what happens when this happens.
Ajax4Hire: $FB - Facebook Very weird trade at the open and again at 9:40am. I suspect a fat-finger trade, sell at open at $177 instead of $187 and then backed out at 9:40am for $197. Very weird; easiest way this could be executed is if both buyer/seller agreed upon price ahead of time. Math problem of round numbers; 385k at open of $187 is $72million.
Shopaholic526: $FB Got stopped out yesterday, buying it back with positive confirmation.
debeers: $FB-
Long Form:The Latest: Facebook to end partnership with China's Huawei
1:27 AM ET, 06/07/2018 - Associated Press
CANBERRA, Australia (AP) — The Latest on Facebook's privacy scandal (all times local):
3:25 p.m.
Facebook says it will end its ...
Ajax4Hire: @debeers $FB I am raising my hand(sort of). $FB - Facebook will never share data again. From here on out, $FB will SELL their data. After all, Facebook is in the data business(just as $GOOGL is). One step closer to a "Ready Player One" world.
Bob E: #FAANG $FB, $AAPL, $AMZN, $NFLX, and $GOOGL are down today!
Shopaholic526: $VEEV $GRUB $NOW $FB $ICUI Stopped out with small losses and some gains. After years of trading, I finally understand the importance of stops for small losses and protection of gains. Thanks to Dan for telling me the value of my portfolio is equivalent to the value when all my stops get hit.
DAN: @Shopaholic526 $VEEV $GRUB $NOW $FB $ICUI Great trading, Shopaholic526. Now that you've kept more dough, you can live up to your handle here and go shopping!!! ;-) Dan
debeers: $FB-Long Form:
UPDATE 4-Facebook confirms data sharing with Chinese companies
4:26 AM ET, 06/06/2018 - Reuters
(Adds Chinese Foreign Ministry comment)
By David Shepardson
WASHINGTON, June 5 (Reuters) - Facebook Inc said Tuesday it has data sharing pa ...
tigerjohn8: @debeers $BA $FB $HAE $M $BOOT $MOV $MTN $RACE $STLD $GOOGL OK that was 4 AM I'd love to hear the 8 AM + 2 cups of coffee version LOL Thanks for so much to think about
Ajax4Hire: @tigerjohn8 $BA $FB $HAE $M $BOOT $MOV $MTN $RACE $STLD $GOOGL @debeers posted at 02:19GMT -5GMT = 7:19am East coast North America, West coast South America, sliver of Mexico Yucatan and Cuba. -8GMT = 5:19am West coast North America and Pitcairn Islands(U.K.) To make the 4am comment, I suspect; @tigerjohn8 is on the West coast North America. can't help it but examine the clues people leave behind to uncover who they are. I'm a -5GMT person; no, I don't live in Cuba, nor the West coast South America.
debeers: ...
$BA- DAN thinks we shouldn't confuse last year's stock with this year. Really well I'll pit my Boeing against his $FB /$AAPLany day of the week:
$BA is up 22.11%. You got over 6 publicly traded phone companies. You got only 2 big
plane makers and ...
debeers: @Ajax4Hire $BA $FB $HAE $M $BOOT $MOV $MTN $RACE $STLD $GOOGL -I always edit my posts as the day goes on as more info is available. you also leave clues as to who you are. i try to keep you as up to date as i can and suggest you skip my posts if you feel they are dishonest in any way. They aren't. By the way, the local stock show is iust now posting about the FB kerfluffle. FYI Also, my typin g due to long nails iks horrendous and when I catch typos i fix them.
Ajax4Hire: @debeers $BA $FB $HAE $M $BOOT $MOV $MTN $RACE $STLD $GOOGL for me, it was the math problem that got my attention. 4am vs. 7:19am reported in my feed. oooo, a math/time/geography problem, now that is something I can get excited about. You could be posting from Pitcairn Island in the South Pacific or Baja Mexico. I could also be posting from Quito, Equador(site of the 1st Earth space elevator). Space Elevator is another great math problem.
debeers: $BA+5.0 but for the year 23.95%, $FB up 7.33%---what a market mover........ Here's the thing you need to know---when you look at the planes that have had accidents either they were poorly maintained or they were just(plain) plane old. 17=18 years is the average lifespan of an aircraft. As longas the world keeps on growing and it is, $BA will outshine almost all of them except for the device plays and luxe retail. $RF-we probably (I hope) get no more than 2-3 rate hikes but get them we will. $RF is the prettiest and navigating the turn and $SIVB will move "bigly" only on a tech boom. So, you have to wait on this one.
debeers: $AMZN/$FB/$M/$MOV-Amazon is wonderful but a little pricey. let it come in, then buy. $AAPL down/$FB down. And. look $LULU and $MOV /$RACE up. I was off my game in not getting $LULU when i shoulda. When $M didn't hold 40 sold and w/ buy back at 1st close above that level . Meanwhile---$HAE howareyu?? $EXAS- what great news for a new biomarker. I need a little more of a pb to add to $STLD but at 49.11 one times, at 46.7 two times is my action plan.
Henry: $FB more cockroaches https://www.nytimes.com/interactive/2018/06/03/technology/facebook-device-partners-users-friends-data.html?smid=tw-share
debeers: $FB-More ways Zuck has sold U down the river- Facebook under scrutiny over data sharing after NYT report 8:48 AM ET, 06/04/2018 - Associated Press NEW YORK (AP) — Facebook is pushing back against a media report saying that it provided extensive information about its users and their friends to third parties like phone makers. The New York Times reported Sunday that Facebook struck data-sharing deals with at least 60 device makers, including Apple and Amazon, raising more concerns about what users give up when they use Facebook. Facebook says it disagrees with reporting by the paper regarding software it rolled out 10 years ago that helped get Facebook on mobile devices like iPhones. Ime Archibong, vice president of product partnerships, said in blog post that Facebook has maintained tight control over the technology and that it is not aware of any abuse by the companies that it teamed with.
PhilHarmonic: @debeers $FB I trust Facebook more than I trust my healthcare provider.
Bob E: @debeers $FB Can we believe anything that comes from the New York times?
Henry: @Bob E $FB "Facts Don't Matter" Scott Adams
debeers: @PhilHarmonic $FB -So what you are saying, Phil, is that you find Facebook trustworthy? Well, they fooled you once, Phil. I'd feel a whole lot better if Apple said that Facebook never gave them information.
jsd501: Your comment is the zenith of mongoloid reasoning. Can you believe anything from Fox News? I don't usually post but that one really upsets me.@Bob E $FB
Bob E: @jsd501 $FB I'm just expressing an opinion, but thank you for making me laugh!
jsd501: I was not referring to you but to the comment about the NY Times. I have great respect for you but cannot stand political comments. Enough said. @debeers $FB
debeers: DAN-Looks 10 years younger WHEN HE SMILES on the tube.His face lights up! When he does his frowny face, not so much. He's right about the wall of worry because there sure isn't any irrational exuberance out there. He thinks $FB goes up and then men ...
Henry: @debeers $FB Dan won, the other guy started out with his mouth open, never a good look
bigbartabs: @debeers $FB ... state pensions... aren't retirement levels guaranteed by the municipally and the state? I don't think they get hurt by a recession... rather just the taxpayers, when the municipalities and the state has to go into big debt?
debeers: @bigbartabs $FB -Not necessarily, H. Most pensions are funded by their investments. A lot of them reneged in the financial crisis.
debeers: @Henry $FB -I thought the other guy was hoping to catch flies as he looked like a lizzard to me. But you are so right, H. Yoju cannot teach poise apparently.
Gary: ...
8. $FB – still going.
9. $ANET – breaking out. Alert $270
10. $PVH – Alert $162.50
11. $FIVE – breakout on 2x average volume. Stop below 50-day MA
12. $URBN – support at the 50-day MA (currently around $40)
13. $BOFI ...
Gary: ...
$SOCL – FB new high.
$XBI – very strong. At top of range.
VIDEO TWO: Growth Stock List
1. $TWTR – Clean breakout. The best trade has been to hold this.
2. $HTHT – blue sky. 4:1 split and run is really positive!
3. $ICUI ...
Wykeman: $FB high of the day...looks like $200 next stop
woodman: $FB and $SNAP both up. Perhaps b/c Citron is positive on SNAP?
Visit the Trading Forum to join in the discussion.
| | |
| --- | --- |
| Stock Price | $USD 154.05 |
| Change | -0.56% |
| Volume | 19,320,400 |
Facebook Inc operates a social networking website. The Company's products are Facebook, Instagram, Messenger, WhatsApp, and Oculus. Its products enable people to connect and share through mobile devices and personal computers.
Request Video of FB
Already a member?
Sign in here.
Earnings
October 30th, 2018 - 2018 Q3 Earnings
October 31st, 2018 - 2018 Q3 Earnings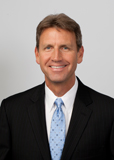 Dan Fitzpatrick
Stock Market Mentor gives you EVERYTHING you need to succeed in the market; all in one place. How easy is that? Dan Fitzpatrick and his elite community of traders share trading ideas, strategies and much more. Dan Fitzpatrick--a world class Technical Analyst, trading coach and regular CNBC contributor--gives you access to all of this with a 14 day FREE membership. Get started TODAY and start trading better TOMORROW with the following premium content:
Nightly video Strategy Sessions with a game plan for tomorrow
Got a stock you want Dan to look at? Just ask.
Patent pending video alerts instantly delivered to you when one of Dan's trading signals is triggered. This is not your typical price alert. This is a short video explaining the action you need to take to make money. No more "Woulda, coulda, shoulda"
Access to over 58,700 stock analysis videos
Access an ever expanding library (58,700) of educational videos that will save you time and make you money
Join a team of friends and traders that have one thing in common; a burning desire to succeed.

Become a Member Today!
Gain immediate access to all our exclusive articles, features, how-to's, discussion group and much more...
Satisfaction Guaranteed!
Your Stock Market Mentor membership comes with a 14 day, no questions asked, 100% money back guarantee!