Fitbit Inc. Class A (NYSE:FIT)
Bands Volume 200 SMA 50 SMA 20 SMA Videos Alerts Articles Events

CoyoteDuster: stopped out of $FIT at 7.07 small loss
Allen: @infocus I still have a few tickers that won't update... Not completely up and running. $FIT and $HMI are two tickers that are not updating still.
greenpatrol: @Allen $FIT $HMI Yes, I see what you mean. $WTI is another not updating
CoyoteDuster: $FIT @ $7.21 buy stop triggered.
cb: $FIT At the top pushing higher
cb: $FIT in a horsemans terms.... FIT seems to have threw the bit and is running wild for a breakout from being tied down for so long
coldevinc: @cb $FIT "taken the bit" they throw shoes...........
cb: $FIT 6x Normal volume, FIT has cleared The 7 rail fence as of now
cb: $FIT .............. WOW UP $1 RHRN
cb: $FIT FWIW
01:41 PM EDT, 06/11/2018 (MT Newswires) -- Fitbit (FIT) shares are worth more than double their current trading price because the fitness wearables company is transforming into a med-tech firm with a "higher quality recurring revenue ...
cb: $FIT Volume is 11 x Normal avg up 18.76% here. anyone in this stock? my position is up huge
issues: @cb $FIT did you buy?
cb: @issues $FIT i did in the mid $5 range. I just sold @ 7.46 due to uncertainty, will watch it close
cb: $FIT @Dan would appreciate coaching here I've a 1/4 position and curious as to add and stop from here?
DAN: @cb $FIT I wouldn't add to it here.

Here's how I'd look at it: "Ok. I have a 1/4 position. Wish I had more...but the stock is at a point where it's hitting supply -- $6.50. And it's up nearly 4% just today, and up almost 20% over the past f ...
cb: @DAN $FIT Thanks DAN
bigbartabs: @DAN $FIT ... stock hitting supply... what do you use to best know when a stock is hitting supply... hour chart volume, green red bars? Other?
DAN: @bigbartabs $FIT Just look at the way the stock trades. No secret...just experience, I guess.
rachel: ...
$HTHT – I took profits. Thought about holding some…but just booked the trade.
$FLT – this stock is coming out of a 4 month base. Volume a bit light. We want to see more volume on any further advances. Stop would be below $200. ...
cb: $FIT my addition to FIT is really "working out"
cb: $FIT Anyone holding this I only have half position wish I had more, up a bunch ! Not sure where it is going ??
cb: $FIT Added
1winkie: ...
$EA was reiterated as Outperform and the price target was raised to $143 from $131 at Credit Suisse, with the firm noting the acceleration in the Live Services segment due to the ongoing strength of Ultimate Team for FIFA as well as the benefit Madd ...
bsafriet: @1winkie $AET $AKS $AAL $AAPL $ALLY $ALV $BIIB $EA $ESRX $FIT $FL $IMGN $MCD $MET $NGVC $NKE $PFE Thanks for the updates!
ROSEY: @bsafriet $AET $AKS $AAL $AAPL $ALLY $ALV $BIIB $EA $ESRX $FIT $FL $IMGN $MCD $MET $NGVC $NKE $PFE DITTO. 8 )
spmeyers: getting $FIT so to speak -- breakout from Sept high, now pullback; 200-day soon to turn up
Lilly: $FIT Started a position today.
Bridget: $FIT breaking out here. Don't chase but see if we get a pullback.
Lilly: $FIT Bought on the breakout this morning. Stop loss in to protect.
Bridget: #Notes: $EDU $SINA $WB - new highs, $YY $BITA also near highs $XLV - health care moving higher again. $GILD $CELG $BMY $AMGN $WYNN $MGM $LVS $MLCO - working $XLF $KBE financials banks down but $V and $MA higher $YELP $GRUB - both breaking out higher $FIT $GPRO $SNAP - dumpster diving $DIS - down big on warnings, taking $CMCSA $FOX $CBS $TWX down too Telecom not looking good $T $VZ $S $TTD - rally on good volume, near all time high $ORCL $CRM - working $ZTS - breakout on weekly $KO - about to breakout
Bridget: $FIT now pushing above $6
cmaxwel1: @Bridget $FIT (I'm getting my third replacement fitbit today.) They certainly don't have garmin quality.
Bridget: @cmaxwel1 $FIT Then why get another one? I have definitely thought about getting one but always seems too expensive for what little it does.
cmaxwel1: Earnings are expected on Wednesday from Tesla Inc. $TSLA , Fitbit Inc. $FIT , Marathon Oil Corp. $MRO , Occidental Petroleum Corp. $OXY , Transocean Ltd. $RIG , Williams Cos. $WMB , 3D Systems Corp. $DDD , Groupon Inc.$ GRPN ,NXP Semiconductors N.V. $NXPI , Square Inc. SQ , Take-Two Interactive Software Inc. $TTWO , Zygna Inc. $ZNGA , Humana Inc. $HUM , MetLife Inc. $MET , Molson Coors Brewing Co. $TAP and Mondelez International Inc. $MDLZ .
Bridget: $FIT short squeeze breakout
DAN: ...
Best IPO shorts in a long time: $GPRO, $FIT, $TWTR...and now $APRN. And coming to a theater near you....$UBER!!! (I liked Fitbit for a while b/c I used their products and liked them. But obviously, the space is crowded...and I've moved on to a Ga ...
Bridget: I realize that I'm dumpster diving but I have started a small position in $FIT today on this bounce. Stop at $5.
Bridget: @issues $FIT I've never gotten a $100 stocking stuffer :P They are popular and I think this stock has been beaten up quite a bit. I realize this is not an ideal trade but it does look to me like the bottom is in, just not sure yet if it is going to go up.
issues: @Bridget $FIT I am seeing more folks wearing those FITs around their wrists. Hey, Christmas is coming sooner than you think. They make great stocking stuffers, eh? I bought 100 with a 7% TS just for fun.
Bridget: $FIT breaking out of a squeeze after earnings. Lots of overhead supply to fight through.
cb: $FIT UP in after hours trading
cb: $Fit $59 Minute Trade Question for you savy 59 minute traders.... Curious If this stock in the category for a good 59 minute trade back to test $7. It is way down around $6.00 this morning due to news of layoffs? Wondering if it would work to buy the open, or wait a few minutes? What's your thoughts? Thanks
Henry: @cb $Fit They also reduced their earnings guidance substantially. I think the shorts are going to pile on.
grcjr: @cb $Fit - The 59 min trade approach has one watch the open, see the direction of the move, look for support behind a continued move, etc. Wait the first few minutes at least to see the move. Don't completely trust the pre-market action ... did it overshoot? did it just show the beginning of a move. That said, I'd have two orders queued up ... one up, one down. When I have traded at the open it has usually been wrong.
grcjr: @cb $Fit - if I don't have an opinion on the move in the first 4-5 minutes, I move on. If I do have a trade started I switch to a 5 minute chart. If I'm wrong within the first 15 minutes, I'm out.
cb: @grcjr $Fit Thanks
cb: $FIT So BLESSED to have sold out of FIT yesterday @ 7.455 Thanks so much to all that Imparted your wisdom on this trade ! as I tend to ride back down and have had a tough time taking prophets and making $$
cb: $FIT Hey everyone, Looking for help diagnosing FIT..... FIT struggling getting through break below 7.29. does this look like a H&S break down retesting 7.29 and running to 6.29 first .... or setting up for a run towards earnings FEB 22 and breaking into the upper 9's and testing there?? 7.24 holding seems to be important. Thanks in advance I have a position @ 7.11
cmac: @cb $FIT hard to tell what timeframe you're looking at.....looks like an intra-day chart. But I don't see your H&S formation. Not clear if you're looking long or short, but if you're long at 7.11 put your stop loss there so you don't lose any $. The daily chart looks like crap, but you may have an intraday scalp to be made. good luck
DrScience: @cb $FIT Let's keep it simple... With the stock in the dumpster and a stop below the 52-week low (6.97), you're risking 15-20 cents for the possibility of making about $2 -- a 10:1 payoff, based on your target of 9.
Bridget: @cb $FIT This does not look like it is setting up for a breakout. This is basing and how knows how long it will be trading sideways, to down. What news is going to push this higher? a new product? a takeover? The season for fitness trackers, christmas, has pasted and it didn't budge. I have an alert set at $8 right now to tell me if this has broken out of this range, but until then I would stay away from it.
cb: $FIT @cmac @DrScience @Bridget Thanks Much! for your help
cmaxwel1: @Bridget $FIT (This stock has nothing new) I would avoid.
cb: $FIT News of expanding market this morning, moving slowly off a new bottom .... Earnings 3 weeks..... 7.23 key resistance level
cb: $FIT now through 7.23 resistance, next level 7.29
cb: $FIT pushing through 7.29 with volume
cb: $FIT Just took a position Long Earnings next month with past strong sales & Earnings
shoredriver:
cb: @shoredriver $FIT For one.... short term it's trying on a new line of resistance, and if it does break through i'll hold..... i think this could be a big surprise spec stock....
cb: $FIT FIT lost some weight this morning very fast... looking to run to beyond 8 since its light weight
champ: @Robert1965 $AMBA --- I was tempted but I did not....I'm still holding my full position....this could be just the beginning of the move... is my guess. This is a play on all the devices that were sold during the Holidays....$AMZN $FIT $GPRO and many others...I had a post on about their past earnings...yesterday. The 52 week hi was around $75....I'm thinking about adding but watching just for now....I'm holding a starter position of only 1/3rd size.....they are at 3 conferences today ...so I'm expecting upgrades in the next few days.
Robert1965: @champ $AMBA $AMZN $FIT $GPRO Thanks I think I should raise the stop 55.00
cb: $fit @Dan it's looking to be testing last month's High at 8.59 if it breaks through that looks like it could run a bit anyone with any thoughts on this ..... Dan, advice on how to manage the long side of this trade maybe tonight strategy session?
indigo1948: @cb $fit - took a starter position yesterday - now up 6.5% and have moved my stop to about 2%. I also think it can run but the market is due for a pullback and it could get dragged down with it.
champ: $AMBA @ $53.60 $GPRO - @captron --- On $AMBA...they reported great earnings on 12/1 and beat by 18% on earnings and rev were up 7.8% and gross margins expanded 40 basis points to 66.3% but they guided flat for the 4th because it was unknown at that point and the stock dropped for no real reason. Now we know that sales were great in the 4th qtr for All retail and that news came from Amazon ....and they reported best sales ever on all devices. Also $FIT on wearables....thats why there stock is bouncing. $GPRO will be reporting on 2/2 and $FIT on 2/22 but they already report great sales but no #'s. This is all great news for Ambarella $AMBA they make products that are inside these devices. I could be a little early but I have a new position today and I'm new Spec swing long with a starter positions... 1/3 size for now.
cb: $FIT WOW a-gain... FIT looking to cause shorts fits.... FIT........... long pos.... anyone with thoughts on this as a runner into spring???
Bridget: @cb $FIT As a runner, I have looked at the fitbits and haven't been that impressed with what it does for the cost. If you are looking for a sports watch to track activity there are much better options out there I just carry my phone and use the MapMyRun app for free or I akso have a garmin watch. Fitbits are more for the slightly sedentary that are just wanting to track heart rate, hours of sleep, and steps in a day. You would typically see a surge of interest in buying with the new years resolution crowd around this time of year, and not in the spring. Just my opinion.
cmaxwel1: @cb $FIT (My garmin is much better than a fit bit.) I use both.
cb: $FIT Looking up .... Springing towards spring......
cb: $FIT WOW... as expected after CHRISTmas.... FIT is having a FIT........... long pos.... anyone holding this???
DAN: @cb $FIT Saw it this morning, but decided not to buy it. But it's working for you! Great!
coldevinc: @cb $FIT I got flushed out 18 months ago and moved on.
cb: $FIT small starter long
MayoEng.: $FIT in at 8.91 pre-market
janner0814: @MayoEng. $FIT This exemplifies the COMPELLING force of #BIGMONEY, #INSTITUTIONAL #DISTRIBUTION. #FURTHERMORE... their #TRADING #ALGORITHMS are simply phenomenal..... they #HARVEST the youngest BRIGHT minds from the tops of their classes. My nephew from MIT worked for a hedge fund before moving to a better paying job at $AMZN. His ALGOS were light years beyond the ones I had written years ago. @janner0814 #FAKEOUTS #BULLTRAPPING #HYPERTRADERS #POTENTIAL #BIGMONEY #BROKER #AGAINST #BOING
dunsek: @janner0814 $FIT seems like 8.80 is a bit of a floor. With that much money rushing for the exits and crashing it 31%, I'm not seeing a ton of impetus for it to resume the freefall today. 59 minute trade, anyone?
janner0814: I am tightening up my trailing stops on my BEPS on $AMZN. Lucked out on the bounce, exited the remaining short puts; rolled up the LONG DEC puts to ATM, then sold a few puts down lower.... BTW the trailing stop is OCO'd with a roll down of the LONG $AMZN below my short puts. I don't like being sooooo friggin' active with micromanaging positions..... however, it NEEDS to be done.... in a timely manner. #PROFITS, #RISKMANAGEMENT >>>> #PREFERENCE The overnight low on $AMZN is $757..... be mindful of this level..... Will this be support? #QUESTIONSareETERNAL #PATIENCE #PLAN & #TIME are our best allies vs. the #POWERFUL #BIGMONEY #ALGORITHMS..... (from a developer of a couple of algorithms)..... http://tinyurl.com/thinkdifferent1997 @janner0814 $FIT $AMZN #BIGMONEY #INSTITUTIONAL #DISTRIBUTION #FURTHERMORE #TRADING #ALGORITHMS #HARVEST #FAKEOUTS #BULLTRAPPING #HYPERTRADERS #POTENTIAL #BIGMONEY #BROKER #AGAINST #BOING
janner0814: So what can #BIGMONEY do to screw my bearish positions, e.g. $SPXU? Begin releasing....... Company #BUYBACKS, #MERGERSandACQUISITIONS........ Be PATIENT....... BE OBSERVANT....... Be WATER. When everyone gets on the short bandwagon, which I've been on for a few days..... you ARE #LATE..... then be read to meet: #MrWHIPSAW..... #WHIPSAW ...... I have seen & #ACTED in this friggin' #LOSING #MOVIE enough....... I can now be a #DIRECTOR..... lol! (yet somewhat VERY serious). @janner0814 $AMZN $FIT #PROFITS #RISKMANAGEMENT #PREFERENCE #QUESTIONSareETERNAL #PATIENCE #PLAN #TIME #POWERFUL #BIGMONEY #ALGORITHMS #BIGMONEY #INSTITUTIONAL #DISTRIBUTION #FURTHERMORE #TRADING #ALGORITHMS #HARVEST #FAKEOUTS #BULLTRAPPING #HYPERTRADERS #POTENTIAL #BIGMONEY #BROKER #AGAINST #BOING
dunsek: $FIT so, along the lines of if you liked it at 14, you must love it at 9, I took a starter this morning. Got a relatively tight trailing stop in for the time being (3%) which I may adjust if/as/when it steadies itself a bit. The only thesis I have on it is that they clawed back expectations by 33% or so, and the stock cratered 31%, which seems entirely reasonable. I'm thinking it's done going down and that maybe there are enough of us buying their new model that the lowered expectations can be bested. So not a large position, and not a lot of leash if I'm wrong and 8.80ish proves to be no floor after all.
DAN: @dunsek $FIT I bought Fitbit on Tuesday. Well, actually it was an actual Fitbit 2. I bought a couple of accessories for it too -- a buckle, and some small bands to solve a big problem: The wrist band can fall off. As for the stock? Nah. I don't think so. I'm not a "value" buyer. I'm a growth buyer.
dunsek: @DAN $FIT fair point, well made. Mine's a small position and I do like a bit of value.. with a tight leash.
Lou: @DAN $FIT - I too have a new position in Fitbit. My old Nike Fuelband breathed its last and I just replaced it with the Fitbit Charge 2, which I love. But my investment premise is the same as it was with the GoPro camera. It's a commodity piece of hardware.
janner0814: Then the #BIGMONEY will push the #INDICES to point where it #TRIGGERS the stops of the bears.... resulting in a powerful bear scenario #SHORTCOVERING rally. ....these guys are utter...#RASCALS @janner0814 $SPXU $AMZN $FIT #BIGMONEY #BUYBACKS #MERGERSandACQUISITIONS #LATE #MrWHIPSAW #WHIPSAW #ACTED #LOSING #MOVIE #DIRECTOR #PROFITS #RISKMANAGEMENT #PREFERENCE #QUESTIONSareETERNAL #PATIENCE #PLAN #TIME #POWERFUL #BIGMONEY #ALGORITHMS #BIGMONEY #INSTITUTIONAL #DISTRIBUTION #FURTHERMORE #TRADING #ALGORITHMS #HARVEST #FAKEOUTS #BULLTRAPPING #HYPERTRADERS #POTENTIAL #BIGMONEY #BROKER #AGAINST #BOING #NEWBIES
dunsek: $FIT out for very minor loss @ 8.83. 8.80ish has proven not to be the low!
issues: @champ $LABU Some of the most amazing down drafts I've seen since 2008; $ANIP (Down 22%) $AKRX (-20%) $DPLO (down 42% in a DAY!) $FIT (-32%) $ENDP (down 20%) These are HUGE losses! For what reason? That the government might scrutinize their drug prices? Crazy. We still hold a large position in $ibb and many drugs stocks. No position in ANIP AKRX DPLO... There is coming a bounce. But how high? It will take years, if ever, to see these come back. We are making some peanuts on $BIS that won't compensate for the huge downdrafts. Wish I had more. I was thinking of LABD but I noticed you think tomorrow it will bounce. I don't know. There may not be a bounce until after the election.
dagdog: $FIT & Virgin Pulse join to form partnership. $FIT chart has been one of disappointment since its 2015 IPO. Has been in a l-o-n-g consolidation. The company continues to establish health partnerships and is even participating in 21 clinical trials. Earnings are today after the bell & it will be interesting to see if these type of partnerships are helping the bottom line: Here are the links FYI: 1) Clinical Trials using FitBit: http://www.mobihealthnews.com/content/21-clinical-trials-are-using-fitbit-activity-trackers-right-now 2) New partnership with Virgin Pulse: https://www.virginpulse.com/press/virgin-pulse-fitbit-group-health-partner-develop-custom-solutions-corporate-wellness-customers-around-world/
GaVaHokie: $FIT Record short interest going into closing... 39% float, I believe.
GaVaHokie: $FIT getting destroyed after hours
dagdog: @GaVaHokie $FIT Yep...that would be destroyed. Glad I'm long...
Gary: #NOTES COTD: $BIDU – shortable $SPX – Distribution. One down…two catalysts to go. We need all three to move the market. $DJI – breakdown. $DJT $COMPQX 1. $XLF – banks still working ok. Focus on the trends. And avoid hope. 2. $BAC – zig zag entry point. 3. $JPM 4. $MS 5. $GS 6. $CMA 7. $RF 8. $OIH 9. $SLB – support at 200-day MA 10. $XME 11. $FCX 12. $TCK 13. $GOOGL 14. $AMZN -- shortable Earnings: 1. $QCOM – earnings 2. $FB – earnings. Oops. 3. $FIT – dropped guidance. 4. $WYNN – to 200-day MA. Alert $90 5. $BABA – down. 6. $PAYC – broken stock. Support at $41/200dma 7. $TTWO – earnings pop to resistance. Should be taking profits. 8. $SQ– Strong earnings. Alert $12.
GaVaHokie: $FIT $AAPL Was looking for Watch numbers and this was noted on the earnings call. 5:07: Finally Cook gets around to talking Apple Watch. Apple still doesn't give Apple Watch revenue, but "other products" were down. Under "Other Products", Apple is showing a -22% decrease YOY. Curious to see how it effects $FIT going into the Holiday season. They're earnings date is 11/2.
Forexpro: Re: $FIT Hi, Friends, $FIT has dropped through the 50 percent Fib retracement level, and although I have short Nov 16 calls protecting the core long stock position, it's still too annoying, and I'm out for a decent net loss. Not my proudest moment. Here's hoping that your day is going well; all the best!
PJMR11: $FIT Anyone else holding this? Getting close to my stop. Worth holding?
orpheusredux: @PJMR11 $FIT I'm in it via a NOV call spread. Hoping for an earnings report miracle to bail me out. Otherwise, the recent plunge will have done me in.
Bridget: @PJMR11 $FIT I would certainly keep a tight stop on this. I'm not liking the price action here.
PJMR11: @Bridget $FIT That is what my thinking was. Thanks for your response.
Forexpro: @PJMR11 $FIT

Hi, PJMR11,

I have a reasonable long position in this, but protected to a degree by short Nov 16 calls, which at this point look to have a pretty good chance of, you know, expiring worthless. I'm under water, but the remaining time va ...
cmaxwel1: $FIT at 14.75
cmaxwel1: $FIT adding to position at 15
Forexpro: $FIT

Good Morning, Friends,

I'm long some $FIT, with Oct 16 calls written against the common. The odds that the calls will expire worthless improved considerably overnight, as the stock is now bid at 15.78 after closing at 16.70:

"Shares of ...
Visit the Trading Forum to join in the discussion.
| | |
| --- | --- |
| Stock Price | $USD 5.69 |
| Change | 0.53% |
| Volume | 4,131,520 |
Fitbit Inc provides fitness tracking devices, wearable devices, and the health and fitness industry. It provides platform to combine connected health and fitness devices with software and services.
Request Video of FIT
Already a member?
Sign in here.
Earnings
October 31st, 2018 - 2018 Q3 Earnings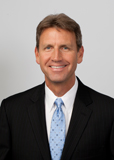 Dan Fitzpatrick
Stock Market Mentor gives you EVERYTHING you need to succeed in the market; all in one place. How easy is that? Dan Fitzpatrick and his elite community of traders share trading ideas, strategies and much more. Dan Fitzpatrick--a world class Technical Analyst, trading coach and regular CNBC contributor--gives you access to all of this with a 14 day FREE membership. Get started TODAY and start trading better TOMORROW with the following premium content:
Nightly video Strategy Sessions with a game plan for tomorrow
Got a stock you want Dan to look at? Just ask.
Patent pending video alerts instantly delivered to you when one of Dan's trading signals is triggered. This is not your typical price alert. This is a short video explaining the action you need to take to make money. No more "Woulda, coulda, shoulda"
Access to over 58,200 stock analysis videos
Access an ever expanding library (58,200) of educational videos that will save you time and make you money
Join a team of friends and traders that have one thing in common; a burning desire to succeed.

Become a Member Today!
Gain immediate access to all our exclusive articles, features, how-to's, discussion group and much more...
Satisfaction Guaranteed!
Your Stock Market Mentor membership comes with a 14 day, no questions asked, 100% money back guarantee!