Francesca's Holdings Corporation (NASDAQ:FRAN)
There are currently no videos for this stock.
To request coverage of this stock, please click the green request video box on the right.
Bands Volume 200 SMA 50 SMA 20 SMA Videos Alerts Articles Events

bRobert: $FRAN high base after earnings gap breakout . Short squeeze 44% $30 with trigger and follow through 50% upside Long partial
efrain007: $FRAN up big yesterday and gapping up again today. 3M float/40% short, but with vol at 20M yesterday is it possible all the shorts already covered?
efrain007: @efrain007 $FRAN Wow
Brian_M: $FRAN is getting destroyed in the premarket down over 30%. The earnings were pretty bad to say the least. Might be a decent daytrading opportunity for those inclined.
Brian_M: I like the way $FRAN has held so far today and I am in for a trade at $4.03. Put my stop a little below the low today at like $3.85
Brian_M: @Brian_M $FRAN hit the stop and I'm out.
Brian_M: $FRAN has built a nice cup like base going back to January. It is now at the 50 day. Low risk buying opportunity and earnings are not until Sept. Looking for an entry today.
bRobert: @Brian_M $FRAN Very familiar . Small position for a while. Target $11.5 + from WEEKLY. A Renaissance Tech holding. Quants extraordinaire
bRobert: $FRAN $NDLS short squeezes still going
bRobert: $FRAN short squeeze continues
bRobert: $NDLS flag Shorts 13 d to cover $SHAK Holding up. 9d to cover. $WING and a prayer bounce off low risk entry 10d to cover. $FRAN 12d to cover $SAM 19d to cover $DDS 9d to cover. Can make a short squeeze ETF
bRobert: $FRAN another good short squeeze. Extended
spmeyers: $FRAN retail bottom fishing; low risk buy point
debeers: $FRAN-The answer to what happens when you beat and raise ands the short interest is slightly over 10%. The best part? Its still cheap. Let it settle down, then pounce.
jltrader1: Earnings Next Week: Of the companies reporting earnings for the week of June 8 - 12 some of the bigger names include: Monday: Pre Market - $SHLD, $MTN, $BRLI, $DATE, $PRGN After Hours - $HRB, $UNFI, $PBY, $PLAY, $LAYN, $TPLM, $CBK, $FCEL, $KANG, $SB, $HQY Tuesday: Pre Market - $HDS, $BURL, $SAIC, $FGP, $HOV, $LULU, $ZQK, $CMN After Hours - $GEF, $MFRM, $OXM, $SIGM, $LMNR, $SURG, $APIC Wednesday: Pre Market - $FRAN After Hours - $MW, $DDC, $KKD, $BOX, $BV Thursday: After Hours - $BOJA, $XONE Have a great weekend
Forexpro: ...
Follow-Up: Bullish article on $VOD ("Vodafone has Upside of 20% or More"). Very negative article on $FRAN, noting a new lawsuit filed by the litigious Arkansas Teacher Retirement System, alleging fraudulent practices. $UTX gets a very pos ...
Aragorn: ...
$FRAN has not regained the 8 yet but you are ahead on this one but the 8ema may be resistance as the trend is down and we have a falling 8. If it regains it that will a positive until the 21 which is also declining

$GRA nice trade Up 2.52% fo ...
scottto: ...
$FRAN - Cost basis $18.30. Profit target $24. Classic #countertrade entry.

$GRA - Cost basis $75.70. Profit target $84. My longest running trade entered 7/30. It has already hit my 2 profit stops and is running to its 10-day low stop.

$JIV ...
Tim S: Notable earnings before Wednesday's open $CIEN, $DG, $FRAN, $NAV, $SAI, VRNT
C.K.: $FRAN - report after the close today. $FRAN already raised Q4 eps and Rev on 1/14 where price went up to $29.79 then profit taking hit. $FRAN is a favorite of shorts -- price now $26.14. Price usually gaps in $AH trading on an earnings release so tonight will depend on Q1 & FY guidance. I'll be watching closely.
C.K.: $FRAN - Speciality Retailer. This is a stock I like trading w/in channel $23.50 - $29.00. I'm long again this morning. Earnings due out 3/19. $FRAN guided 4Qtr higher 1/14/13 and the trading that day was big gap up and profit taking (gap & crap as @Dan calls it). Anyway, long again into earnings.
Diana2010: $FRAN - @skinflint, Congratulations on your great buy point. I was holding this stock when the news came out of the CEO's departure. I held it until the most recent earnings, hoping (I know, I know) that it would recover. The pop after earnings reduced my loss considerably so I sold it, but it still stung. There is a Fran's on the main shopping street in the town where I live (Burlingame, CA). It is filled with fun, @trendy clothes and accessories and always crowded with teens and young adults. I want to buy it back but I missed the bottom last week. I will watch to see what happens when it hits the 20D $MA and the congestion in the 25 area.
Skinflint: $FRAN - Thanks for the input gang! @Diana2010, I have been in this name when it was at 29 earlier this year. It popped all the way to 36 (or so) and then the CEO announced retiring. I hung on to it all the way down (I'm still not great at contr ...
Skinflint: $FRAN - Good morning gang and happy weekend! It's been a tough market, but I think I am hanging in there. Not really making money, but not losing much either. Anyway, here is a name that I was wanting to get into since it raised guidance yet had a massive sell off anyway. I bought this week at 23.15 and then added the next day at 23.40, and set my stop at the low from Monday @ 22.31. Yesterday it closed at the high. Anybody have any insight on FRAN? I'm still curious as to why it had a huge selloff despite beating and raising on earnings. Any ideas? Thanks guys!
jjpiano1: $FRAN Three months ago the CEO announced he would be retiring, it was unexpected and the stock took a hit.I sold some puts back then and they worked out nicely. Their earnings and guidance have been good but the market still seems concerned about the departure of the CEO.
Skinflint: $FRAN - Happy Sunday guys! I always hate this weekend w/ no college football. It's such an adjustment :-) ....and WOW did this season go by super fast!!! Anyway, $FRAN has beaten and raised guidance two quarters in a row, yet here it is selling off as if it's in a race to zero. I'm not in this name, but was wanting to get into it. Now, it looks super scary to buy. Anybody have any thoughts on this? Thanks guys!!!
Diana2010: $FRAN, $FIRE, $FTNT - I am writing a memo to myself that I thought I would share with the team.

Look at the destruction of these stock prices since the companies announced the retirement/exit of a CEO or CFO. None are leaving with any suspicion ...
ohslowone: $FRAN check out $FRAN if you like LULU
ohslowone: $FRAN looks to be at a key support area
Diana2010: $FRAN - $FRAN is almost back to the 200d EMA today. This seems very over done. They beat on top and bottom line, with same store sales up 20%. The current CEO announced that he is leaving the company at year end. The incoming CEO is from Men's Warehouse. Investors appear to be very worried that $FRAN will not be able to maintain growth under new management. I'm starting a position now with a stop a bit under the 200d.
ohslowone: $FRAN I am starting a position here also trying for 27.60 If I have to I'll buy @28.01
ohslowone: $FRAN @Diana2010 had to pay 28.12
nitro: $FRAN would this fall under @Dan's ipo stategy breakout to new high
triciab: $FRAN - I took a look at the chart and I feel it does. It is above the all-time high so everybody is a winner. That's my understanding of the IPO strategy.
starboard tack: $FRAN, ATPG.. I am looking at these for potential 59er. Anyone else has other 59er candidates? $FRAN up 15% on earnings beat. ATPG down 12% on news that a recently appointed CEO resigned. Also, an agreement that this CEO was going to buy the company shares (worth $1 mil) is rescinded.
urn007: $FRAN - Anyone watching or trading this stock? Womens retail in the IBD 50 list and it's up over 9% today on HUGE volume. Stop just below yesterdays low?
tbaylx: $FRAN - Been buying some of this over the last couple weeks. My trade theory is the IPO breakout and support at 27.50. Stop around 27. Nice move up today.
jlsmith7441: $FRAN and TDG--a couple of IBD darlings that are worth a look. Went long both this morning.
tbaylx: $FRAN - Anyone else trading this stock? Went long today on the IPO theory. It's a IBD 50 stock with decent fundamentals in the retail sector. Tested the $30 initial IPO high on a retracement and bounced. Stop just below $30, long @30.50.
Marty: $FRAN - Francesca's Holdings Corp - And I wanted to participate in this one before they made the earnings announcement, but I was so consumed with Banks, Donuts and coffee stocks that I forgot. Up $3.82 pre-market. Here we have yet another sky-blue skies member this morning. @Marty
DragonFly: $FRAN - like you I was watching the #squeeze then there were just too many things going on, missed it. :(
gold2stocks: ...
$FRAN
Francesca's Holdings Corp numbers raised at Jefferies
Shares of $FRAN now seen reaching $31, Jefferies said. Estimates also raised on steady growth track. Buy rating.

RIMM
Research in Motion target lowered at ThinkEquity
Shares of RIMM ...
Aiko: ...
$FRAN
$FRNK
$FSL
FX
$FXCH
$GEVO
GMLP
$GNC
$GRPN
$GSE
GSJK
$GWAY
$GWRE
$GZT
$HALO
$HCA
$HMST
$HZNP
$IFT
$IMI
$IMPV
$INN
$INVN
$ITT
JAG
$JIVE
$KIOR
$KIPS
$KMI
$KORS
$KOS
$LNG
$LNKD
$LPI
$LPR
$LRE
LSC
$LTD
$MCEP
$ ...
Visit the Trading Forum to join in the discussion.
| | |
| --- | --- |
| Stock Price | $USD 4.95 |
| Change | 0.00% |
| Volume | 42,693,600 |
Francescas Holdings Corp operates a chain of retail boutiques in the United States. The company's retail boutiques offer apparel, jewelry, accessories, and gifts to female customers.
Request Video of FRAN
Already a member?
Sign in here.
Earnings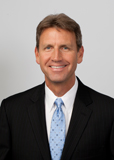 Dan Fitzpatrick
Stock Market Mentor gives you EVERYTHING you need to succeed in the market; all in one place. How easy is that? Dan Fitzpatrick and his elite community of traders share trading ideas, strategies and much more. Dan Fitzpatrick--a world class Technical Analyst, trading coach and regular CNBC contributor--gives you access to all of this with a 30 day trial membership for just $7.77. Get started TODAY and start trading better TOMORROW with the following premium content:
Nightly video Strategy Sessions with a game plan for tomorrow
Got a stock you want Dan to look at? Just ask.
Patent pending video alerts instantly delivered to you when one of Dan's trading signals is triggered. This is not your typical price alert. This is a short video explaining the action you need to take to make money. No more "Woulda, coulda, shoulda"
Access to over 71,800 stock analysis videos
Access an ever expanding library (71,800) of educational videos that will save you time and make you money
Join a team of friends and traders that have one thing in common; a burning desire to succeed.

Become a Member Today!
Gain immediate access to all our exclusive articles, features, how-to's, discussion group and much more...
Satisfaction Guaranteed!
Your Stock Market Mentor membership comes with a 30 day, no questions asked, 100% money back guarantee!