General Electric Company (NYSE:GE)
Bands Volume 200 SMA 50 SMA 20 SMA Videos Alerts Articles Events

geebo: @DAN @scottrades Could I get your thoughts on $GE? Gapped up on earnings a couple weeks ago and is consolidating right at that high. Decent entry with a break above $13.10 on volume?
scottrades: @geebo $GE It's holding up above the 8EMA. I think that's where you can define your risk. You're right that 13.10 is a key level of resistance.
DAN: @geebo $GE Hi geebo. I think you could do better than $GE. It doesn't pay a dividend, and it's pretty choppy. It could run to $14, or fall to $12. Trend is intact, but it's just not something I'd be trading. Sorry I couldn't be more help.
geebo: @DAN $GE That is plenty of help. Thanks.
Auto: $GE break added $PINS $TSLA short working $BYND AMZN $TWTR added
Auto: $GE HOD bull engulf on the year watching $13 to add
Auto: $GE inside candle today bull engulf on the year break above $13 and she is a keeper
Mikev200: $GE wowie. The first stock I ever bought. My first IRA contribution. Cost me like $65. Just to buy it and that was a discount broker! I had to actually CALL Oldie discount to put in the order. How far trading has come. I was in love with her for many years . She did me well, very well, double triple + , then we parted, but she was still a winner. I missed her, so I called her up again and that's when over the next several years she punched me in the face and broke my heart, but I stayed with her. Then I finally saw she was not the GE I knew many years ago. lol Bottom line, love them ONLY as long as they love you back. :)) Hope this wasn't "weird". Anyway I'm back with her, been long Oct/$12.calls since Jan. Nice pop today!
Herb: $GE just noticed that the low last year was 6.66. We've seen this kind of weird numerology before. The low in the $SPX in early 2009 was 666.79 (close enough for government work). . . . .
ehaglund: @issues $BA $GE Thank you.
issues: @ehaglund $BA I started a long position in $BA and $GE. I think the headline risk is baked in. I see an earnings run to 1/29 when they report. IBD did an article on BA saying their earnings will be awful. I don't plan to hold over earnings. I have a stop in at $319. Sometimes when everyone expects something, the opposite happens. i.e. I sold $TEAM as it declined only to have it rocket higher on earnings beat. Also $SPR trades in tandem with BA. Have a stop in place on that too.
scottrades: @PhilHarmonic $GE Your Photoshop skills are sick.
scottrades: $GE Flagging a bit here. Right at the 8EMA.
indigo1948: @scottrades $GE - long $GE - did you highlight $HZNP? If you did -thank you-took a starter position this morning.
Auto: $GE phase 1 done phase 2 done hello phase 3 continues north added
Wykeman: $GE stock looks ready to bust out...take a look. NP yet.
PhilHarmonic: @Wykeman $GE Looks like it already busted out. What are you waiting for?
Auto: $DT $KBH $AMZN $KSS $GE added $WING added next stop $100 $RAD short working
Parman: $GE Popped up out of a squeeze yesterday. Down at the open but coming back up.
Auto: $PTON $RAD added shorting working $VIPS $PYPL $GE $CIEN $JD $SQ continues north 8>)
DrewGolf: Daily Review: 01/02/2020 BREAKING-UP: $AVLR $TRU $TWLO $NOC $LMT $ALGN $MSCI $WIX $VIS $RTN $RNG $ODFL $PCTY $HON $EFX $BFAM BREAKING DOWN: - SQUEEZING: $DT $SHW $ORLY $MKTX $HII ACTIVATED TRADES: $GE -Long Calls - https://www.tradingview.com/x/cHgVyqc4/ $SMAR - Long Calls - https://www.tradingview.com/x/F7WUoEpO/ $COST - Long Puts https://www.tradingview.com/x/hTd33hMW/
CraigReynolds: @DrewGolf $AVLR $TRU $TWLO $NOC $LMT $ALGN $MSCI $WIX $VIS $RTN $RNG $ODFL $PCTY $HON $EFX $BFAM $DT $SHW $ORLY $MKTX $HII $GE $SMAR $COST Thanks for posting
scottrades: $GE got a $14 Price Traget from UBS and is up in Premarket. Watch above 11.60
dippperrr: @scottrades $GE Scott...your video instruction last night should be a must view for new traders. Very helpful. Thanks.
scottrades: @dippperrr $GE Awesome! Glad to hear it.
Henry: $GE is breaking out if you can ignore the several years of pain...np
scottrades: Not a #Squeeze, but $GE is trying to push above a range.
Margi1983: $GE. A name Dan hates:) Note that it failed at 11.45 resistance 4 days ago. Could be a short candidate for the brave
bsnceo: @Margi1983 $GE was a great stock almost 30 yrs ago.
Mitchell: ...
$FISV - weekly breakout above the $110 level after consolidating in a tight $10 range

$GE - breaking out above $11 on a weekly basis (sets up for longer-term move to $13-$14)

$GLD - breaking down below support at $138 (closing below the 100-day SM ...
Trudy Warren: @Mitchell $BURL $FISV $GE $GLD $GOOGL $IWM $JKHY $LMT $LOW $MS $QCOM $TWTR $UNH $YY $XLV Thanks for sharing your trading notes.
DAN: ...
$PAYS -- Very good move and looking like the $10-11.50 range will hold as support. Want to put this on GSL...but will wait a bit. Seems too early to expect "momentum."
$COST -- Squeeze today. But I question how much higher this can g ...
grcjr: $GE (yes $GE) - beat on earnings and is moving up after the open. I have a small position.
issues: ...
Stocks little changed in wake of Fed statement
U.S. stocks were little changed on Wednesday, rebounding after a brief move lower in choppy trade on the heels of the policy statement by the U.S. Federal Reserve that cut interest rates by a quarter of ...
baronp0329: Earnings season $NFLX $DPZ $DAL $AAPL $FB $AZZ $JPM $SNAP $UNH $LEVI $BAC $CLF $SQ $T $DIS $GS $BA $JNJ $HELE $WFC $TWTR $C $V $FAST $GE $APHA $INFY $CVS $ALLY $CMG $KO $INTC $F $MA $ABT $SCHW $MCD $NOK $PM $PLD $SAR $HAL $WBA $AXP $XLNX $PFE $PG
Sher: $GE - Starting to perk up - Went long Dec. $9.00 calls, yesterday... They're reducing their majority stake in $BHGE to <50% - Price just now penetrating VWAP... first time in forever.
bsafriet: $GE thank you Citi, closes at $8.80 + 0.47 (5.64%). Long stock and call options from below.
Herb: $GE whoops!
debeers: @Herb $GE --took the "best and brightest" supposedly in with its financial flimflammery. Their financials were a convoluted mess. I was lucky to never own it because i don't buy what i cannot understand.
Herb: $GE guy on CNBC now talking about the scam.
jwstich: @Herb $GE @Harry Markopolos. Exposed @Madoff
bsafriet: $GE I think the accounting fraud claim is a sham. I've been following $GE for quite some time and the LT care insurance issue is well know. I've been a GE bear, but this opportunity is too good to pass up. Buying an overweight position here at $8.01. Missed the bottom, but close enough.
billfumick: @bsafriet $GE That's not a risk, I'd be willing to take personally..... Its a crap shoot BUT, I hope it works for ya!
bsafriet: @bsafriet $GE Edited post - correction -PT - back up to $9.00 in the near term., $10.00 when/if market stabilizes. Would help if Boeing's 737 Max issues were resolved soon. Impacts GE's best business, Aviation/Aircraft Engines. Sole supplier to the 737 Max program.
champ: $WAB, secondary by the sole seller $GE, 20,458,156 shares,...NP.
bRobert: $GE . Long term investment . Quietly making a nice base High long term % . upside .
Seemaaziz: $GE seems to be breaking out
bRobert: @Seemaaziz $GE . The WEEKLY shows a reversal trade with $18 potential . PATIENT long term investment.
traderbren: @Seemaaziz $GE - interesting to note the Jun 10 call volume as well.
Mitchell: 6/20/2019 Trading Notes $AAL - bearish engulfing candlestick printed today on the retest of the downtrend line on heavy volume. Earnings aren't expected until 7/24. $GE - shares have been consolidating over the last few months; now it finally closed above the $10.50 level. Earnings are due out on 7/18. $GLD - watch the gold ETF to see if it can close above $130 on a monthly basis. This would confirm a long-term major breakout that could setup for a measured move to $150. $WHR - shares have been on a tear since the May bottom, now seeing some sellers step in near the $140-$145 resistance area. Earnings are due out on 7/22.
Trudy Warren: Thanks for sharing your notes!@Mitchell $AAL $GE $GLD $WHR
efrain007: $GE testing May high
efrain007: $GE over small flag and down sloping line from May.
Mitchell: ...
$GE - we never got the move above $10.50 that would've setup for the next leg higher. The stock is now breaking down below all key moving averages and won't have any major support until $8.79-$9.00.

$HCA - the last two trading days have experienced ...
Mitchell: ...
$GE - sideways, choppy price action since February, but shares are holding above the 200-day SMA (watch for a close above $10.50 for a bullish confirmation)

$HAL - $8 drop from the April highs, now seeing buyers step in at support near $24.50

$IWC ...
Gary: ...
$SPX – rebound from yesterday. Closed in lower half of range.
$DJI – up 300 at one point. Closed up 200
$DJT – oversold rebound. Rails work looking OK.
$NDX – oversold rebound. Look at 50 day MA. Not the time to be getti ...
Robert1965: $GE up in PM to 10.74 now 10.24, +10.0%, 5.2%
debeers: $GE-does anyone in SMM know why this one is up? Cannotfind anything to explain it.Thanks
bRobert: @debeers $GE I told you to think about $QCOM Review my note. on 5G plays
debeers: @bRobert $GE $QCOM -Yup i knew which stock you meant.
issues: @debeers $GE One reason is because I sold it for a loss at $8.90!
bigbartabs: @DAN @PhilHarmonic… I bet Jack Welch growls under his breath, every time he looks at the stock price, and thinks about how hard he worked to make $GE great... and about how much stock he should have sold when he left.
genki: $GE rebounding
coldevinc: @genki $GE every time I look at that stock I wonder what Jack Welch must be thinking....................
DrScience: $GE Premarket sell-off to the 50 DMA and a bounce on the open. Low risk entry for move to test 200 DMA, two bucks higher. But, don't think of this as a play to capture the penny dividend. 😃
Forexpro: Re: $GE, $DHR Hi, Friends, $GE is selling its Biopharma unit to $DHR for $21 bn in cash plus assumption of some pension liabilities (could be important) to $DHR. $GE's stock, not surprisingly, is up in the pre-market (if I'm clicking the keys in proper order, that's about 2.41/share in new cash at the cost of $3 bn or so in annual sales). Somewhat more surprising, $DHR is also higher, last at 119.51 after popping as high as 121.80. No position in either, at present. All the best!
issues: $GE makes good things for life. Remember that ol' ad. Any, is this an add? Thinking real hard but looks like a top, or close. Holding 1/2 position at $8. I could see this consolidating (sideways) as it did around $8, then stair stepping (measured move) upward. This may be a vol squeeze....
bRobert: $GE . Big aerospace related business. Watching for move >$10 Buying .Interest should pick up. by funds limited to buying stocks >$10 . Nice sideways consolidation . $11.5 + .
bRobert: $GE >$10 .
JRoger: $GE looks interesting after today's action
issues: @JRoger $GE did you buy any?
JRoger: @issues $GE Yes I started a position at $8.60 but looking to build it as it pulls back.. the will sell covered calls.
issues: @JRoger $GE Nice picture. Is that really you! Looks like a professional picture/
JRoger: @issues $GE Really me but picture is 100 years old!!
mikeo26: First day to try day trading when 15min candle is outside bollinger band and on the 15m, 5m and 1m red candle is taking over (all trades already +4 5%. Stoploss tight above last 15m green candle. All trades whiped out. After a lot of investigating in the weekend and looking back a long time when this overbought situation has happened, this was the worst day to test it. On to another day. $URI $GPS $GE $FTI Maybe you can tell something about it tonight @DAN? Thanks
bsafriet: $GE moving a/h's on news that Apollo interested in jet-lease business. $8.53 + $0.47 on the day.
issues: @jan2138 $TSLX I'm in. Bought 1/2 share. Looks like I could get more as it pulls back. Also I bought my main man Champ's $SLCA. Thanks BIG guy! Added to $GE and bought $SOI & $HTGC (Thank you DANA! You're the best!)
etmagic: any thoughts on$GE?
woodman: @etmagic $GE - This is a sell strength market in my humble opinion.
bsafriet: @etmagic $GE I've got no news. My guess is that tax selling is over and the value guys are carrying the day. More buyers than sellers, price goes up. Measured move from this "W" bottom takes us to 9.00 - 9.15. If I had just recently bought the stock, I'd sell into this move (I agree with @Woodman). If you can watch it, go for a $9.00 price target, sell limit. I'm gonna be looking to short it on a reversal from the $9 - $9.15 PT. Downside target - first 6.70, then looking for a test of the 2009 lows. Thinking we'll see $5.50.
issues: I bought $GE. I can't believe it. I must have been confused but the chart looks to be forming the right side of the cup. Of course I put in a stop. Where? $7.59. Just think if they split the gargantuan company up how much each part will rise. Two others I am stalking: $CI $ABMD ($MDT Cramer said was better than ABMD)> I made BIG money last year on ABMD. Anyone still holding or buying $YETI? or "not yet-i" Ones I am considering selling: $MYOK & $GMED.
issues: @CraigReynolds $EMES $HCLP Tight means low of prior day. Looser stop = low of past few days or week. For the rocket ship HCLP a stop at $3.13 (past few days) would be too low for me, unless you want to hold it for a few more days. For taking profits a stop around $3.89 would take care of a partial position. Remember Dan's phase 1 is up, phase 2 is down to check the low, and phase 3 goes back up up and away. Emes stop $1.80 would be fine unless you want to take a ride up for a few more days. Another example would be $GE. I bought 250 shares this morning at $8 and put in my stop at $7.59 so I won't lose too much but have a chance to make lunch money.
bigbartabs: @bsafriet $GE ... this is one that I will probably not hold long. I liked how it bottomed with a W pattern, and looked like a trade. Nice profit since I bought a half position. I might go full position if it looks like traders start liking it. As of this morning, pretty weak. I'll have a sell stop on this after the open. Good luck...
bsafriet: @bigbartabs $GE Good luck with your current position in $GE and wish you a happy new year!. Too much overhead supply out there in the $12.00 - $15.00 range for me to jump in here. I'm watching and waiting for now - I'll be tempted below $6.00. At least Larry Culp stopped the bleeding by canceling the dividend. But I do feel for all those that were holding $GE in their retirement portfolios - but they did have more than ample warning. Reinforcement of lesson learned in 2008 -2009 that you don't hold a stock for its dividend when it is bleeding cash. Stocks can and do go to zero, or damn close to it!
bsafriet: $GE. GE cut its dividend to $0.01 as authorized by the GE Board of Directors Dec 7. If memory serves me correctly (dubious these days), the cut was announced at last E/R. Looks like Worden is way behind updating its stats. The yield is 0.13%, NOT ...
Pcdentist: @bigbartabs $GE Great call! made some intraday...and looks to be a good one now to trade.
PJMR11: $GE Watching for a good entry for 1/2 position. Plenty of volume.
bigbartabs: $GE ... finally getting some interest. Certainly a low point to buy. The 1 cent dividend sure ain't why it jumped. Maybe its a "its dropped low enough" point.
rachel: Weekend Update Notes 122818 COTD: No chart of the day. VIDEO ONE: Watch the head and shoulder throwback move. I think it matters. Tax Loss selling? Watch these stocks over the next month. They're the biggest losers in the S&P 500 this year. $GE $MHK $NFX $AMG $IVZ $WDC $LB $AA $UNM $BHF $IPGP $MHK – Insider buying. Others that have work to do: $PLNT $PAYC
Reif99: @Forexpro DJI $GE $VZ $IBM $XOM $PFE $CSCO $CVX $MRK $KO $PG $SPY I'm sure there are many versions . The one I've heard is buy the five highest yields except for #1 ... that eliminates a stock that may be low priced for a reason
Forexpro: ...
I just got around to glancing through the WSJ while ingesting lunch, and saw a piece titled "Dogs of the Dow Outperform in 2018". I ran the numbers; even including $GE - not so much a dog with fleas as a bunch of fleas with a pooch somewhe ...
phgruver: @Forexpro $DJI $GE $VZ $IBM $XOM $PFE $CSCO $CVX $MRK $KO $PG $SPY That's classic #VALUE investing. Buy solid companies with solid earnings and solid growth, that are off their highs, and hang on! It does work, just not very fast.
Reif99: @PJMR11 $T I don't know anything but I've seen multiple pundits say they think $T is going the same route as $GE
PJMR11: @Reif99 $T $GE Hope they are wrong.
shoredriver: @PJMR11 $T $GE ...hope is not a strat......
PJMR11: @shoredriver $T $GE For sure. However, talking heads don't give a reason for making a move either.
shoredriver: @PJMR11 $T $GE ....who listens to99% of them?
captron: $GE - the forgotten stock. 3 days of green bars. Wonder if Institutions are buying here. Upgraded to buy. There is a new story out.
captron: $GE Is definitely being bought today. Have a small position to watch.
mcmanustom: To the options folks, what happens to the value of an option when a company is spun out as another company. I am thinking of $GE. If one had long dated calls at 8 or 10 and they spun out GE Health ad GE Aviation, what would that mean for the call holder? I guess part would be how it was done. Thoughts?
Visit the Trading Forum to join in the discussion.
| | |
| --- | --- |
| Stock Price | $USD 6.81 |
| Change | 0.00% |
| Volume | 108,181,000 |
General Electric Co provides services ranging from aircraft engines, power generation, water processing & household appliances to medical imaging, business & consumer financing, media content & industrial products.
Request Video of GE
Already a member?
Sign in here.
Earnings
July 29th, 2020 - 2020 Q2 Earnings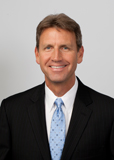 Dan Fitzpatrick
Stock Market Mentor gives you EVERYTHING you need to succeed in the market; all in one place. How easy is that? Dan Fitzpatrick and his elite community of traders share trading ideas, strategies and much more. Dan Fitzpatrick--a world class Technical Analyst, trading coach and regular CNBC contributor--gives you access to all of this with a 30 day trial membership for just $7.77. Get started TODAY and start trading better TOMORROW with the following premium content:
Nightly video Strategy Sessions with a game plan for tomorrow
Got a stock you want Dan to look at? Just ask.
Patent pending video alerts instantly delivered to you when one of Dan's trading signals is triggered. This is not your typical price alert. This is a short video explaining the action you need to take to make money. No more "Woulda, coulda, shoulda"
Access to over 70,700 stock analysis videos
Access an ever expanding library (70,700) of educational videos that will save you time and make you money
Join a team of friends and traders that have one thing in common; a burning desire to succeed.

Become a Member Today!
Gain immediate access to all our exclusive articles, features, how-to's, discussion group and much more...
Satisfaction Guaranteed!
Your Stock Market Mentor membership comes with a 30 day, no questions asked, 100% money back guarantee!