GameStop Corporation (NYSE:GME)
Bands Volume 200 SMA 50 SMA 20 SMA Videos Alerts Articles Events

maracom: So I had a small Robinhood account, but I sold off its holdings after the $GME fiasco (I can understand stopping trading on options or margin positions, but not even allowing individuals to buy shares with cash on hand while allowing unlimited selling? Can't condone that!). Last trades finally settled, moving the cash to Schwab and Fidelity.
GOOSE: Is $TIGR another $GME?
scottto_2: By the looks out the window, we'll be entering Mexican airspace soon. Think I lose my conneccion then... bring today in verde! Hasta manana PS - For those scoring at home, via various trades I've almost fully repaired my account balances from yesterday's $GME debacle.....
Bwhitty: $GME all I can say is after Covid there better be warm towels and coffee in that place cause this is just crazy! Who is still shorting this thing?
Wykeman: @Bwhitty $GME $KOSS moving
Bwhitty: @Wykeman $GME $KOSS You know who really made out like bandits are those that bought calls after the first go round just on the chance it would happen again.. These kinds of moves on leverage can be life changing. I had 2 calls on $RKT practicing and when that last squzze hit and man that money moved fast.
scottrades: @bigbartabs $XRT $RETL Yep and $GME is up 19% (so far)
bigbartabs: @scottrades $XRT $RETL $GME ... RETL built full position on Monday... my biggest gainer this cycle...
scottrades: @bigbartabs $XRT $RETL $GME Nice! Congrats
Bwhitty: @scottrades $XME If such a big chunk of that was not $GME the weekly breakout looks great.
Docoof: $XL could be turning into $GME type trade
scottrades: @Bwhitty $XME $GME Yeah nice Weekly. Just high from the Daily 8EMA RHRN.
rmuni912: $GME again.. the chats say they're pushing to 400.. we'll see
bill52: @champ $RKT yes, i've been watching this. with the recent move in $GME, makes you wonder if the Redditt raiders are at work here possibly. worth watching and have small position open.
rmuni912: @bill52 $RKT $GME not trying to propogate nonsense but if you want to see what they're up to just go to the megathread on reddit. they are at work. https://www.reddit.com/r/wallstreetbets/comments/m1xhlc/gme_megathread_for_march_10_2021/
Motorman: @rmuni912 $RKT $GME Wow, that is some funny stuff!
champ: @bill52 $RKT $GME --- Yes #exactly, there are other targets besides $GME.
scottrades: Big $GME reversal
Bwhitty: @scottrades $GME which means there are some bag holders out there 🤮
kbrowe: @scottrades $GME And add $KOSS $RKT to the list. Maybe lunchtime for the Reddit crowd.
Pokersmith: @scottrades $GME yeah...major turn !!
scottto_2: @Bwhitty $GME - Me. I was in the middle of rolling a short option when it crashed and halted. And crashed and halted. Currently down $15k.....
shoredriver: @Pokersmith $GME ...Their new toy is $RBLX.......
Egmagur: @scottto_2 $GME I feel for you. To me, the gross manipulation on these halts is ridiculous. They knocked 90 pts off in 5 min... total crap, IMO. It trades how it trades.
crank: @scottrades $GME margin calls big time coming
WWWilly: @rmuni912 $RKT $GME Very interesting read, not for the faint of heart, lol.
kbrowe: @Pokersmith $GME $RBLX - haven't seen it start trading yet on TOS.
Bwhitty: @scottto_2 $GME Oh so sorry my friend. I had a bad give back on a penny stock in February that was my biggest loss so far. It doesn't feel good. Mess with my head for like a week. I got trigger shy.
Egmagur: @scottto_2 $GME 110 pts in 10 min. Prolly time to sell puts now. Scary times though with this gross manipulation. Seems to me that buying the stock and then selling way OOM short term covered calls is the way to go if there is such a thing.
scottto_2: @scottto_2 $GME - The bots keep hammering it to the halt then gap it down more. Down $27k now (I almost avoided this I covered a short option just 90 seconds before the crash started, I was looking to roll my short option up a bit). Now Locked out... Yay!
shoredriver: @kbrowe $GME $RBLX ...It is not trading yet.....the fun bunch is just raising cash for the new toy......
scottrades: @scottto_2 $GME Damn...
Pokersmith: @scottto_2 $GME Hope you somehow make yourself whole on this. Blatant manipulation.
scottto_2: @Pokersmith $GME - Doubt it. Serves me right I guess....
TeslaCoil: $GME How many times are they going to halt this thing?
scottto_2: @TeslaCoil $GME - I think it's based on 10% changes over a short period of time....
TeslaCoil: @scottto_2 $GME I am on the right side of this trade with a bear put spread 300/200 but I can't close it in time to capture the profit.
Pokersmith: @scottto_2 $GME scotto, probably a stupid question but, you said " short option".... you mean you sold some puts and are now long the stock, correct?
shoredriver: @TeslaCoil $GME ...as many times as it takes.......
kbrowe: @TeslaCoil $GME Bouncing back up again. Price action too fast for my slow fingers, and getting dizzy just watching it.
scottto_2: @Pokersmith $GME - I had Calendar Spreads. Long April calls ($50) I was short the weekly $250 calls. I had covered my short $250 calls going to roll them closer to the strike price. While I was working on re-selling the weekly calls, the bots hit about 90 seconds after my buy to close executed. Leaving me naked long during the big drop.
Anh318: @scottto_2 $GME looks like it's coming back up.
scottrades: @TeslaCoil $GME What a nightmare...lol. No thanks!
TeslaCoil: @scottrades $GME I paid $50 for a $100 bear put spread so I feel comfortable with the risk. Just wild movements right now.
scottrades: @TeslaCoil $GME You do you my friend. Doesn't fit my process, just watching (with popcorn). Hope it works out for you!
Pokersmith: @Anh318 $GME ahh thx for the explanation. As I type this, decent recovery has occurred.. good luck !!
TeslaCoil: @scottrades $GME Out with 20% profit. Done with it, lol.
bigbartabs: @Scottrades $GME $XRT $RETL ... after watching XRT and RETL go to the moon this morning (retail sector)... I got to wondering what in the world was pushing it up so high. I was in the middle of looking at the top 10 holdings of XRT... when I noticed ...
Forexpro: @bigbartabs $GME $XRT $RETL #1 Hey, Bigbartabs, Good save, Amigo. The mandate of $XRT is to mimic the action of the underlying index/stocks, and it's market-cap weighted. Not an active decision; they're just going with the flow. The process of share creation/redemption by the equivalent of market makers ("authorized participants") keeps things from getting very far out of line for very long. As of yesterday's close, $XRT held 14.41 percent of the fund in $GME shares, while the underlying index weighting for the stock was 14.39 percent. Not perfectly mirrored, but close. Here's hoping that you just keep on coining it; all the best!
scottto_2: $GME - Shorts gotta cover to book their gains.... Reddit crowd won't sell into that.... Going to leave it be until it finds some equilibrium.
shoredriver: @scottto_2 $GME ...cold turkey...no rehab/methadone.......wow......
scottrades: @bigbartabs $GME $XRT $RETL I echo what @Forexpro said. Good Save! Some wicked action today.
Pokersmith: @scottto_2 $GME You're good now, right?
scottto_2: @Pokersmith $GME - Down about $10k and improving.... Thanks for asking!!
bigbartabs: @Forexpro $GME $XRT $RETL #1 ... hey brutha... yeah, that was a close one. Doesn't the SPDR family of ETFs have the choice of what is considered "retail" for their own ETF(s)? Rather than using some other entity's definition? I had always presumed that SPDR themselves (an ETF manager or managers) defined what they consider the "best retail stocks"... and therefore the tickers they include... no? Hey also... MHO surgery... you must be like me... too much sun over a life time, without much care about how much. I haven't had any problems with it yet... but maybe I too will be in line for that some day. A quick recovery to you my friend...
Forexpro: @bigbartabs $GME $XRT $RETL #1

Thanks, Amigo,

Yeah, I indulged in some stupid behaviors when I was young, like hanging out in the afternoon sun. Now, I indulge in different stupid behaviors. Nah, the SPDR kids are all the more or less legitimate o ...
Auto: $LUMN $MU $TSLA $DKNG $AMC $WMT added long $GME long from way below tight leash 8>)
traderbren: $GME - you know what they say about gaps -- looks like its gunning to close the gap on the upside at 212. ;-)
Hawaiianmaxx: $GME who would have thought, just buy GME you'll be good for the day
scottto_2: @Hawaiianmaxx $GME - Another #CAlendarSpread trade. Long Apr $50 calls, selling the huge premium weekly calls against them. Currently short the weekly $180s.
Takztrading: $GME breaking out
kbrowe: @Takztrading $GME Same with $KOSS, they're back.
Takztrading: @kbrowe $GME $KOSS Let the squeeze begin!
scottto_2: Sad that my only interesting trade right now is my $GME calendar spread. Holding up pretty well.
Auto: $GME Boom!
Auto: $GME R2 Boom!
DAN: Good morning. Futures are down this morning...though they were up when I was hitting my snooze button an hour ago. This is the nature of markets these days. Rocket Companies ($RKT) was truly a rocket ship yesterday as the #WSB gang targeted this h ...
Pokersmith: ...
Like GameStop $GME, Rocket is heavily shorted. As of Monday, 46% of its shares available for trading were being shorted, according to S3 Partners, a data-analytics firm. Retail investors on WallStreetBets, the Reddit community that gave birth to Gam ...
bRobert: @kbrowe $RKT #2 Similar to $GME it had a very nice long base in place Just needed a match GME was a great technical trade BEFORE it became notorious
kbrowe: @bRobert $RKT $GME #2 Wow, been holding for a while doing nothing, and didn't realize that the short percent was almost 40%. A very happy investor, and the special dividend will add icing to the cake.
kbrowe: @BocaRick $RKT Short sqeeze going on, like $GME.
Filipek: $RKT would you use the price action in $GME to predict how this will trade? Any thoughts
kbrowe: @Filipek $RKT $GME IMHO, not really. No way of telling. Have to treat each trade separately as Dan says. :)
PRK: @Filipek $RKT $GME I sold 85% at 42.00, Took the guaranteed prize and kept a bit for speculation. Can buy it back later. A long time ago I told myself this is what I would do if the situation ever presented itself.
kbrowe: @PRK $RKT $GME Good plan, no telling what is going to happen. Smart to take the money and run.
Rhess580: @Mnatale $SDC 26% short is high. In context, $GME is 41% short. Check out highshortinterest.com
Auto: $FSR the new $GME 8>)
scottrades: $GME Good morning Team! I know a lot of eyes will be on GameStop today. I was doing some more research after my video went out. Yesterday almost 40% of the float was held short. Today it's about 30% of the float. So someone (or a group of traders) reloaded on the short side and now are getting squeezed again. There are some chart gaps that could be filled to the upside that could be in play. There's also that gap to the downside. Trade safe if you're looking at this for the first time and aren't already in a profitable position. This is a very advanced type of trade and can take away a lot of progress you've made if you don't do it right, so be careful if you're a New Trader. Godspeed. :)
traderbren: #Gaps -- If they can jam $GME above $158 then it will be interesting to see whether it gets a gap fill to $212 from 2/1. NP, but will be watching the show from the sidelines. lol
scottrades: @traderbren $GME #Gaps Last night some "Youtube Traders" were doing "Special Broadcasts" laying out their game plan...you know it's going to be a show! I'll get us some popcorn.
traderbren: @scottrades $GME #Gaps - LOL...I will join you. Enjoy the show! ;-)
WWWilly: @scottrades $GME #Gaps Hey Scott, make mine white cheddar ! stopped already.
Mikev200: $GME probably trade 1/2 normal time with all the halts
sweeper240: @Mikev200 $GME filling the gap?
WWWilly: $GME Why do I think big boys have figured out to play the Reddit's like a fiddle.
Herb: "There is one way for $GME to seamlessly both pivot away from its secularly declining retail business and monetize its customer database, and that answer is to acquire Esports Entertainment Group ($GMBL)." Report from Citron
dmurphy68: @WWWilly $GME Fool me once...
GOOSE: A TRADE: I was bored. Now I'm awake. $GME STO 2/26/21 80.0 PUT @6.05 $GME BTO 2/26/21 70.0 PUTS @3.25 A BuPS Total $ received: 2.80 a 1 + day trade.
crank: @GOOSE $GME that will keep you up non stop thru Fri 4pm
Henry: @GOOSE $GME What if someone tweets an empty ice cream cone?
scottto_2: $GME - Set up a beautiful pinch-pop at 10:40 am, 5-min chart. Watched it almost traded it, chickened out....
Bwhitty: @scottto_2 $GME I saw it but I was a big freaking baby LOL
scottto_2: @scottto_2 $GME - Watching for a little pb to $135 area. Looking for pb-bounce there..... Trading is fractal.
GOOSE: A TRADE: HERE I GO AGAIN. A BeCS Thanks to @Ramie or @fuzzball $GME STO 2/26/21 180.0 CALL @23.90 $GME BTO 2/26/21 185.0 CALL @22.75 Total premium received 1.15. Didn't affect my buying power, I guess because of my BuPS.
scottto_2: $GME - Now my life is complete. Caught this last spike (12:58 PM) and closed for a biggie!
scottto_2: @scottto_2 $GME - No more day trades for now.... Walking away from my screens for a bit....
Margi1983: @scottto_2 $GME What is going on with $GME is not productive to any market in IMO
scottto_2: @Margi1983 $GME - Agree but I saw a trading signal and took it. Was in and out in a matter of 5 minutes....
champ: @scottto_2 $GME --- OK..Doc, ...thats the way to play the game, when your playing #GameStop....
scottto_2: @champ $GME #GameStop - Thanks. I needed some beta-blocker though, I have to admit....
Visit the Trading Forum to join in the discussion.
| | |
| --- | --- |
| Stock Price | $USD 233.34 |
| Change | 5.88% |
| Volume | 15,480,100 |
Gamestop Corp is a multichannel video game retailer. It sells new and pre-owned video game hardware, physical and digital video game software, accessories, as well as PC entertainment software, new and pre-owned mobile and consumer electronics products.
Request Video of GME
Already a member?
Sign in here.
Earnings
September 7th, 2021 - 2021 Q2 Earnings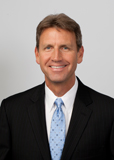 Dan Fitzpatrick
Stock Market Mentor gives you EVERYTHING you need to succeed in the market; all in one place. How easy is that? Dan Fitzpatrick and his elite community of traders share trading ideas, strategies and much more. Dan Fitzpatrick--a world class Technical Analyst, trading coach and regular CNBC contributor--gives you access to all of this with a 30 day trial membership for just $7.77. Get started TODAY and start trading better TOMORROW with the following premium content:
Nightly video Strategy Sessions with a game plan for tomorrow
Got a stock you want Dan to look at? Just ask.
Patent pending video alerts instantly delivered to you when one of Dan's trading signals is triggered. This is not your typical price alert. This is a short video explaining the action you need to take to make money. No more "Woulda, coulda, shoulda"
Access to over 80,800 stock analysis videos
Access an ever expanding library (80,800) of educational videos that will save you time and make you money
Join a team of friends and traders that have one thing in common; a burning desire to succeed.

Become a Member Today!
Gain immediate access to all our exclusive articles, features, how-to's, discussion group and much more...
Satisfaction Guaranteed!
Your Stock Market Mentor membership comes with a 30 day, no questions asked, 100% money back guarantee!