GameStop Corporation (NYSE:GME)
Bands Volume 200 SMA 50 SMA 20 SMA Videos Alerts Articles Events

DrScience: #Gamers $TTWO pullback to the 8 EMA could be a safe place to take a small position, but with the rest of the cohort mired in congestion, I'd wait for a test of the 20 DMA. $GME falling to a new 52-week low, only $3.32 above the ultimate low.
rachel: ...
$PLAY -- $40 floor. Consider 2nd day snapback. (Looking for $GME type trade).
$LULU – earnings beat
$RH – Earnings beat
$BEAT – watching for an upside move. Added this to GSL in Feb. This chart illustrates the merits of having ...
Henry: $GME moving up long
86944T: $GME. Still selling off.
CraigReynolds: @Dan Not sure if this question has simple answer, know it;s math and buyers/sellers, just trying to understand. If stocks like $GME $PVTL fall below 4BB day 1, then day 2 trade at bottom without much price movement, but now they are at 3BB instead of 4BB, same stock movement as day 1, little price movement, then day 3 at they are at 2.5BB, still trading in low price range, how does one understand what is going on with no snap back watching BB. I'm assume no buyers wanting stock as stock works its way back within normal band width and price would stay around that level until supply is absorbed and stock is dead until that happens.
Ringo: $gme - I am in this after broker out $5.15. I hope I can do make some $$ today
petros06: @Ringo $gme I'm with ya, tight stop
jgg8387: @Ringo $GME I also took a small position in this at 5.14. I know it might just be lunch time, but I will use a tight stop and maybe add if it goes through R1. joe-
Remington: @DAN $ILMN question, would you have taken the $GME trade this late in day if it hit your setup? I struggle with intraday trades that didn't work first thing in am
CraigReynolds: @Remington $ILMN $GME Trying to figure that out myself. Bought small yesterday swing into today, now that position is up a little. Thinking about adding but this stock without much movement 3 days ago was below 4BB. Yesterday below 3BB without much movement in price. Today below 2.5BB . Just don't under BB. Know it's the math, buyers/seller/supply.demand.
CraigReynolds: $GME $PVTL $CCXI Watching yesterday Dan's 59min possiblities.
DAN: @CraigReynolds $GME $PVTL $CCXI Hey Craig. Looks like GME has found a bottom. This will probably be good for an overnight hold. Not sure what the upside would be, all things considered. But $5 bucks looks like a pretty reliable floor. $PVTL -- same type of deal. $CCXI is a bit tougher to gauge. The move was yesterday morning. Now it's just on a very wide "inside day."
CraigReynolds: @DAN $GME $PVTL $CCXI Thanks. GME & PVTL down big time and under 3BB in some cases, still are. These are spec trades, bought $GME @ $4.91 w/ stop $4.80, risk $.11. Bought $PVTI - $10.70; stop $10.45 risk $.35. I traded $CCXI yesterday, made 3.9%. Sold CCXI at close, did not swing. Bought back today at $8.40 with stop set at $8.15, risk $.25. Total risking $.70, will see how they will work out. Right now, I'm up may risk money and planning to swing. Not sure if this will work out but stops set, risk $.70. I bought small, $GME -- 200 share $PVTL -- 100 shares $CCXI -- 100 shares. Let me know if you see anything wrong. Not sure what tomorrow will bring, just watching the Bands.
baronp0329: @CraigReynolds $GME $PVTL $CCXI $PVTI Craig, you may want to look at $CLDR also. Way below 3BB. Started a position at 5.12 and will hold overnight. Stop set at 4.97.
CraigReynolds: @baronp0329 $GME $PVTL $CCXI $PVTI $CLDR $CLDR -- Have on list for tomorrow. Down $.73 from 3BB, almost to 4BB. May buy a little going into tomorrow.
rachel: STRATEGY SESSION NOTES 060619 COTD: $GME?? Third day is the charm? $SPX – nice action today, on a very negative news flow $DJI – Day 3. $DJT – stalling at 10200. $NDX – solid move back to test the neckline. "Throwback" move. $GOOGL -- stabilizing $AMZN – pushing higher through 200-day MA. $PLAN – breakout today on volume. Stop below $44. $AYX – strong move today. A bit late, but buyable here, with a stop below $84. Long term holding stocks: $TTD – lesson learned here. $IIPR – hoping to get a pullback for better entry. $WDAY – back above 200-day MA $PAYC – new addition. $TWLO – still working. Stop below $120 $NOW – stop at $245 $TNDM – still squeezing. Base is starting to tighten. Stop below $64. $OLLI – earnings tonight.
Remington: $GME I was just looking at day trades for tomorrow and fell back to $GME when I saw a green bar today. Then "BING" we get the email from DAN saying look at $GME for a trade. I guess some of his wisdom is rubbing off, or Im still inconsistent trader and it was coincidence. LOL either way gonna look for that and maybe look at $DOCU getting crushed right now. Also interested in $ACB from Scott who was looking at the support around 7.50ish couple of days ago,,,,for a pop. Been trying to do more quick trades because I do well very short term but get whacked often on longer term trades. I think its just poor risk management/ poorly paced stops. Anyhow best to all, TGIF ....soon.
CraigReynolds: @Remington $GME $DOCU $ACB LOOK AT $CCXI $PVTL also both down 3BB almost 4BB
Geewhiz: @Herb $CCXI Better then taking $GME and being stopped for a loss.
Hans_Schultz1: @DAN was great to have confirmation of what I was also seeing on many charts this morning. I took a few trades in stocks we were on and was actually profitable $FB + .5% $GME -1% jumped in too quick $PVTL - 2.5%. Pounced too quick and immediately punished me $RWLK 4.5% over 2 trades. Would have made a cpl more pct on RWLK but it was bouncing around and got unlucky on the sale price Lots to be learned from these trades for me and it really helps having Dan and everyone 's ideas on these. With good risk management you can be wrong half the time and still profit
DAN: @Hans_Schultz1 $FB $GME $PVTL $RWLK Hans, thanks for this post. Very informative, and you're right. You can make money while still being wrong half the time. Managing your risk and paying attention to levels will keep you on the right side of the trade! Thanks for showing up this morning. We'll do this more often in the coming weeks. That's for sure. Dan
Henry: @wijimmy $CTL I hear Bill Miller is big on $CTL and $GME He lost his clients a ton of money in 2008, yet he made a come back
DrScience: #Gamers $SNE got a $4 (7%) boost on news that Third Point hedge fund is building a stake. $EA pulling back to 50 DMA support on note about FTC investigations, bouncing now. $TTWO in a similar technical setup. $ATVI holding the 8 EMA in the middle of the 45-50 range. $GME's business model is crumbling, but stock is still holding a buck above earnings low.
Forexpro: Re: Sectors Hi, Friends, Materials and financials are having a decent early morning. Made some cash on Dan's $GME trade; easy peasy, but not one I would have taken had I not been watching/listening to the Webinar. All the best!
phgruver: @Forexpro $GME :) Ditto. Not much, but a small "win"....
CraigReynolds: $GME Great in/out trade with Dan.
DAN: @CraigReynolds $GME Glad you made some dough, Craig. Great job!!! $$
DrScience: Video #Gamers are still floundering below the 200 DMA. $GME earnings in two weeks, APR 2. Activist want stock price performance, but business model is a dinosaur. Mom's don't have to drive to the mall in the internet age where gamers need only download, subscribe and play. $EA upgraded at Morgan Stanley PT $88 (from $80). But, hot new game "Apex Legends" has some flaws, and Weibo users ask for China region to be blocked. https://technode.com/2019/03/19/weibo-users-support-apex-legends-blocking-china-gamers/. I'll bet traders would like to exploit some of those features! $ATVI back above the 50 DMA on news that Tencent $TECHY $TTWO Niggling rumor of buyout "just keeps me hangin' on!" The 50 DMA and $100 resistance levels to overcome.
DrScience: $ATVI $TTWO $EA continuing to fall after yesterday's data release in video game space. $GME is at a fish-or-cut-bait point. A move below $11 could signal much more downside -- about $11 -- as the brick & mortar model gives way to online pressures. Could be the next Circuit City or Radio Shack.
DrScience: $ATVI $EA $TTWO $GME Dive! Dive! Dive! Voyage to the Bottom of the Sea. Been reading the news on video gaming at https://twitter.com/MatPiscatella/status/1098239904855797765
issues: @DrScience $ATVI $EA $TTWO $GME Stopped out of TTWO at $90.47 but still holding a 1/4 position hoping for a bounce.
mradams0621: #59min $GME gap up on rumor of buyout
Brian_M: $GME watching this at the open for a potential rebound. Down around 11% but off the after hour lows by a good amount. Heavily shorted so these tend to come in a bit after big drops as shorts cover to take profits. Kind of like a gap and crap in reverse. No position.
Brian_M: For quick traders $GME is getting close to yesterday's high of $14.97 and a trade through $15 may get some more shorts covering with earnings set for tomorrow after the close. Short interest is about 24% with about 10 days to cover. I am long calls from last week and will be looking to sell most of them at some point today.
DrScience: $GME Black Friday sales numbers and an upgrade appear to have forestalled the 😲eminent😲 collapse of gaming, at least, until Thursday when the company reports. Console makers $SNE and $MSFT stabilizing more-or-less around the 200 DMA; and game-makers $ATVI and $EA could be at tradable lows, but $TTWO might be in no-man's-land in its recovery. Waiting for Cyber Monday reports before dipping into the waters, but cautious for the time being.
Brian_M: Cut back most of my holdings and only have some January calls in $GME and shares of $OPRA for over the holiday. Have a great Thanksgiving!
DrScience: $GME continuing lower. Earnings on 9/6, so I'd look for another buck to support at 13ish just before the report. If you're wanting to get into this retailer ahead of the Christmas season, a gamble -- yes, a highly speculative gamble you'd have to hold over earnings -- in the SEP 13 Puts @ .60 would give a 5% return (98% annualized), and if the stock is put to you, a cost basis near the 52-week low.
DrScience: $GME falling 10% as buyout deal appears to be out of play. Game-makers $ATVI and $EA pulling back in sympathy.
Brian_M: $GME looking like a short squeeze now.
takanohana: $GME @Brian_M did you buy? Seems to be moving up on heavy volume. They don't report earnings until 8/31 and the short interest is 40.72% (according to TDA), 19.5 days to cover (according to shortsqueeze.com). I started a small position when you mentioned it 8/14 and have added along the way.
Brian_M: @takanohana $GME I actually bought some Oct $15 calls on Friday during the pullback to $15. With that being said I sold them today on the run-up. This may have more room to move but I was up about 75% in 3 days.
Brian_M: @takanohana $GME I think this could see $17 and there is also the chance for a buyout. I am also looking at the Oct $16 calls if it pulls back a bit before the close. I will essentially be using the profit from the earlier trade to keep some exposure.
Brian_M: @Brian_M $GME Back in with a small position of just 3 Oct $16 calls.
Brian_M: I like the way $GME is charting something to put on the watchlist as the 200 and 50 are coming together with the stock squeezing
Hokie54: $GME starting to move mercifully
Tony220397: $GME,pop after earning &ex-dividend price didn't hold,now fall below 50daysma ,Initial short position now, stop @$19.60
Bridget: #Notes: $XLP and some $XRT getting crushed on AMZN news. $COST $KR $TGT $WMT $SFM Seemed to take $KHC $K $MDLZ $HAIN $SJM $CAG down with it Earnings moves today: $PVH - gap up but spinning top $ANF - gap up $DLTR - gap and crap $HPQ - set new 52 week high, then pulled back $HRL - down big but bounced Earnings AMC and BMO: $VEEV $AVGO $GME $ULTA $CCI - working $SODA - good volume, decent buy point $DVMT - new high $SC - breakout $COL - new high $USCR - breaking down IPOs $PETQ - still up buy swings pretty big $AKCA - working, but day 3
Bridget: #Notes: Earnings moves today: AAOI GPRO ATVI YELP WTW TRVG ANET PI ETSY Banks saw a bump this morning but then stalled. I like $KRE, $MS $BAC, and $JPM $PNC. Also, $ZION Internet stocks working: $W $ZAGG $YELP $GRUB $GRPN $XRT - retail recovering some $TGT $FIVE $PVH $DKS $FL $FOSL $TJX $HD $TECK - bought this today, nice uptrend $KBR - breakout, inside day, now moving higher. Target of $18 Currencies $UUP up and $FXE down $ESNT breaking out $AL - weekly breakout on earnings $HCC #ipo new all time high after earnings $GME - coming out of squeeze with earnings coming up $SAGE - break out $CRI - breakout short set-up $FNSR - this short is working $EW $ILG
Bridget: $GME triple bottom on the weekly?
rj7150: @Bridget $GME I believe they report tomorrow??
Bridget: @rj7150 $GME I don't see that. They reported on 5/25
takanohana: @Bridget $GME dividend is 7.36%
Bridget: Notes: $WB $EDU $SINA $BIDU $BABA - chinese internet stocks up today $AMZN $SHOP $W - internet shopping still growing $SMH - new 52 week high, but lacking volume, $XLY at new high $LITE - moving up above $50 but on light volume $RL - breaking out, $UAA also looking ready for a breakout, $XRT up today $ENDP - breaking out of base on volume after earnings $PTLA - breaking out of squeeze on earnings $ATVI & $BYD - working, $GME also moving up into ER on 5/25 $AMAT - working
stevef214: @Bridget $WB $EDU $SINA $BIDU $BABA $AMZN $SHOP $W $SMH $XLY $LITE $RL $UAA $XRT $ENDP $PTLA $ATVI $BYD $GME $AMAT You can add $JD to the internet shopping list
captron: $GME - Its still trying to fill the gap. There are enough shorts to keep it going. Added some more.
captron: $GME - Looks like it is trying to fill the gap. Took a position yesterday.
DrScience: @bigbartabs RBC Capital put out a list of Winners -- (shrug) there are no "Losers". You might start here: $AKRX $AMRI $AMWD $ARCB $ASNA $BCOR $BIG $BKMU $BOFI $CAL $CGI $DEPO $DNR $DXPE $ECPG $EHTH $ESND $FMBI $GME $GNW $HFC $KIRK $KS $LCI $MPAA $NSR $ORI $PETS $PMC $RCII $REX $RRTS $SKYW $SPXC $TLRD $TRST $UVE $VAC $VRA
bigbartabs: @DrScience $AKRX $AMRI $AMWD $ARCB $ASNA $BCOR $BIG $BKMU $BOFI $CAL $CGI $DEPO $DNR $DXPE $ECPG $EHTH $ESND $FMBI $GME $GNW $HFC $KIRK $KS $LCI $MPAA $NSR $ORI $PETS $PMC $RCII $REX $RRTS $SKYW $SPXC $TLRD $TRST $UVE $VAC $VRA ... kudos... great list. Thanks...
champ: @Alexandra $GME --- Really hard to say for me because I don't follow the stock. The news is as you know ...they guided down....just depends on how long you want to hold the position before the stock price gets back to breakeven for you.....they missed during the Holiday sales season....for that reason... I'm sorry to say ...I... would sell and just move on.
Alexandra: @champ $GME Thanks Champ. I'm going to move on.
Alexandra: @Champ I'm holding full position in $GME and it missed earnings and dropped 8%. What should I do ? Dump it ? Or will it bounce ? Or do I buy more right as it bounces and try to break even ?
stevef214: $GME Breaking out. ER last night beat on EPS but missed on revenue. I didn't have time to read the entire CC but wish I had. Any sign of future increase in revenue and cash flow could trigger a short squeeze with 37% of the float short. NP as of now. Anyone in this one or have further info?
rj7150: @stevef214 $GME - I listened to the conference call and I wouldn't have been excited to pay up from what I heard. I have no position but have traded in and out several times in the past. It has a nice dividend which was 6.3% before today's action.
stevef214: @rj7150 $GME yeah from what I read I don't know why it is up today except for the dividend. I also have been in and out a couple of times this year but I will wait on this one to see how it settles out. Thx
Trixie: @rj7150 $IGT made me think of $GME for some reason.. seems like the inverse chart wise.. one coming off the bottom the other pulling back.. Both look to be earnings related.
SierraJW: @Forexpro @stevef214 $GME looks like it is trading in the bottom of a $27-$32 channel. What do you think about a tight stop at $26.50 with a potential of 7-18% gain, short term? The 5.3% dividend seems safe, for the time being. Here is a risk analysis by Andrés Cardenal that seems to sum up the pro's and cons. http://www.fool.com/investing/2016/09/23/how-safe-is-gamestops-53-dividend-yield.aspx Jim
Forexpro: @SierraJW $GME Hey, SierraJW, Hope that you're well, and thriving. Agreed that the company will likely be able to keep the dividend payment going. I'm not sure about the upside; on the daily, this remains in a downtrend, with a recent bounce only extending as far as 28.58. This isn't without risk, but you do have a handy reference point for a stop, just a couple percent from here. ToS asserts that earnings are due on Nov 21, conveniently enough, just after Nov option expiry. I've set an alert for 27.88; that would suggest to me that a higher low had been established, with a move higher possible. I'm not sure what the odds are that you'll see a bounce before non-farms on Friday (at which point it will be market-, not stock-dependent), but your risk is well-defined. Best of luck with it!
SierraJW: @Forexpro $GME Did you see my post re: $GME? Bought some. I replied to your post, but it was old, maybe you are not viewing timeline. Jim
Forexpro: @SierraJW $GME Hi, SierraJW, Certainly not ignoring you. :) I see a reply to you at 2:55, but I just saw your 3:10 post. Best of luck; I hope that this works for you. I do look at it from time to time, but haven't been involved in much, recently, as the day job is keeping me pretty busy. Be lucky!
SierraJW: @Forexpro $GME Longer term, there seems to be additional risk unless the management strategy works as planned, but I see higher lows and nearly equal highs at about $32-33, which would be about a 18% gain vs. a stop loss of -1.8%. Seems like a pretty good risk, especially if it starts to move up to or above your 27.88 alert. I am seeing the 26.69 and 27.13 higher lows as a support. The time period I am looking at is between now and the 11/21 date at this point. The possibility of a Christmas upsurge needs to be confirmed by price movement.
Forexpro: Re: $GME Hi, Friends, I contemplated buying a pre-earnings straddle, and lost track of it yesterday. The earnings report was not received well, but it appears to be trying to stabilize, and has just moved back above the 61.8 percent retracement level. I think that I'm going to nibble long here, with a tight stop. All the best! P.S. Thank goodness that I took the time to write a post before diving in, as it has turned back south. No position. :)
:
Forexpro: @stevef214 $GME Thanks, Stevef214, I've been watching it, and although it tries to lift itself off the canvas periodically, it's getting kicked back down. I'm leaving it alone. Hope you're doing well; all the best!
DrScience: @Forexpro $GME I'm guessing a falling GameStop is better than a tight stop? :) Those guys normally do their best work in the Christmas season, with all the Moms, Dads and Kiddies hitting the shopping malls to browse. It usually takes a few rounds, but parents get dragged into the shop to see the brightly colored boxes. Now, parent(s) goes online to Amazon and buy what the kids want, and a little something for themselves -- with bells, whistles, and huge explosions in the world of make-believe. Must be to relieve stress -- yeah, that's the word... stress -- of shopping in the real world. Hope you're doing well! P.S. Mr. Softee hits another 52-week high. :)
Forexpro: @DrScience $GME Thanks, DrScience, Here's hoping that you're well, and thriving. I'm a bit more jaundiced vis a vis Mister Softee these days, as I was stunned (appalled?) by the $LNKD acquisition, and by the price that was paid. "We're doing so well, we can do what Steve would have done." Unfortunately, the reference was to Steve Ballmer, not Steve Jobs. Perhaps it will all work out, but the move really damaged my confidence in the new management team. Obviously, my concerns are not universally shared. All the best!
Forexpro: Re: $GME Hi, Friends, This one reports this evening; as of yesterday's close, options were calling for a roughly 2.50 move, and the dividend yield was 4.67 percent. Financials are okay, if not terrific; according to StockRover, the dividend payout ratio is 38.7 percent. I have a couple of alerts set, as I wouldn't mind taking some of this on a pullback, assuming that the earnings report isn't a nightmare. All the best!
Argyle: $GME making some moves...
woodman: @Argyle $GME It reports after the close today.
stevef214: $CLNE $GME CLNE still moving up, now parabolic. GME PB to 200DMA and bounce should run into ER 8/25. I actually don't know what to do with $CLNE, its moving too fast to keep going but I think it still has a way to go. @DAN maybe you can talk about these two in the SS.
DAN: @stevef214 $CLNE $GME on CLNE, try using a 15-minute chart. You'll see the stock typically resting until the 20-period moving average (the middle Bollinger Band) catches up with the stock. Once that changes, it's time to go.
stevef214: @DAN $CLNE $GME Thanks Dan
stevef214: $GME It is now above the 200DMA and the recent high, MACD crossed positive and 8D EMA crossed above the 21D EMA. It has had recent upgrades a good ER and the short interest is high, 37.6 according to Schwab SSE. If it maintains this level and closes above the recent high of $31.85 we could see a nice short squeeze. NP as of now, I got out on last downturn but seriously looking to get back in.
stevef214: $GME $VZ $NVDA BTO Oct ITM calls 1/4 position in each $GME $28C for $3.95 $VZ $50C for $3.95 $NVDA $55C for $8.90 I recently posted my thought on $GME and $VZ and todays ER for NVDA looked very strong and raised guidance. It moved big today but so I'll keep a stop at just below the days low and position size is small.
lostsheep: $GME - nice bounce today. establishing a series of higher lows and highs since 6/27 . fell far enough below the 50ema to hit some stops and then reverse now firmly above. if this can clear the 200 about 1.76 from here who knows. no shortage of built in buyers here. short float looks to be 27%. was at our local over the weekend and the place was slammed selling pokemon collectors figures and the pin action that comes from that. thank god my 9yr old has no pokemon interest.
stevef214: @lostsheep $GME Maybe its time to get back in. They also recently bought more cellular retail stores becoming the biggest AT&T reseller. They are moving the business model to make more than 50% of operating earnings from non-physical game sales.
stevef214: $GME I set a trailing stop on last thur which fired just after the opening. Out of the last of my position now which I entered into back on June 29. I am not sure if I will re-enter into a new position at a better price.
stevef214: @PhilHarmonic $MSFT yeah I don't think it will be just a fad. //think of the rides at Disney and Universal studios that you watch a video as the ride moves and vibrates in synch to make it feel as if you are really there. The $GME CEO reported last week that the Sony VR hardware is a really big seller so it may come to a Betamax vs VHS war but I think VR will be a large market in the years to come.
stevef214: $GME Sold 1/3 position, taking some profits
AB: $GME - might be getting it's short squeeze I bought some calls yesterday.
stevef214: @AB $GME Lets hope so. I have been long for a few weeks and posting my estimated levels it needed to clear to keep climbing. The Pokémon go news sure helped though and that I must admit was a complete surprise but of course completely welcome. :)
jmm487: @AB $GME Pokemon Go catalyst for a trend change??
AB: @jmm487 $GME - I guess. I have made a little money on $GME with short puts, dividend and long calls and common. I would like to hold it long term for the dividend, but I don't trust a brick and mortar game store.
stevef214: @jmm487 $GME My initial entry was on VS and 8D EMA cross over but also news that the store has been evolving from just selling games as in DVD form but also as downloads and has been doing well selling gaming hardware and virtual reality hardware. I am long Aug calls so not really playing a trend change just a run into ER
AB: $GME - fueled by pokeman
stevef214: @AB $GME yep, see my post yesterday and previous days. LOL
stevef214: @AB $GME Quite a ride the first 1.5hrs. I don't know whether to add or take profits.
captron: @stevef214 $GME I cashed out when it could not stay above 31, Thought the shorts would keep it going but guess not. Good Luck.
stevef214: $GME Good bounce off 50DMA after a small PB. This could be phase 3 of recent BO of VS and could lead to a short squeeze. Probably needs to clear $30.45 or so.
FHS: $GME Early makings of a bullish engulfing pattern. Were I more of a lupine personality, I wouldn't have been so lamb-like with my meek "add" this morning. Maybe as the day wears on, I can accrete a more lycanthropic demeanor. We'll see how it goes. Cheers.
FHS: @stevef214 $GME Eerie. I think I have you to thank for getting me back in. I only hope this time around will be different than my last foray into it. It was not an amicable divorce. Cheers.
Visit the Trading Forum to join in the discussion.
| | |
| --- | --- |
| Stock Price | $USD 5.62 |
| Change | -4.42% |
| Volume | 2,995,160 |
Gamestop Corp is a multichannel video game retailer. It sells new and pre-owned video game hardware, physical and digital video game software, accessories, as well as PC entertainment software, new and pre-owned mobile and consumer electronics products.
Request Video of GME
Already a member?
Sign in here.
Earnings
November 26th, 2019 - 2019 Q3 Earnings
November 29th, 2019 - 2019 Q3 Earnings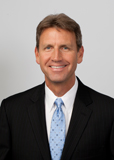 Dan Fitzpatrick
Stock Market Mentor gives you EVERYTHING you need to succeed in the market; all in one place. How easy is that? Dan Fitzpatrick and his elite community of traders share trading ideas, strategies and much more. Dan Fitzpatrick--a world class Technical Analyst, trading coach and regular CNBC contributor--gives you access to all of this with a 14 day FREE membership. Get started TODAY and start trading better TOMORROW with the following premium content:
Nightly video Strategy Sessions with a game plan for tomorrow
Got a stock you want Dan to look at? Just ask.
Patent pending video alerts instantly delivered to you when one of Dan's trading signals is triggered. This is not your typical price alert. This is a short video explaining the action you need to take to make money. No more "Woulda, coulda, shoulda"
Access to over 66,000 stock analysis videos
Access an ever expanding library (66,000) of educational videos that will save you time and make you money
Join a team of friends and traders that have one thing in common; a burning desire to succeed.

Become a Member Today!
Gain immediate access to all our exclusive articles, features, how-to's, discussion group and much more...
Satisfaction Guaranteed!
Your Stock Market Mentor membership comes with a 14 day, no questions asked, 100% money back guarantee!