Gap Inc. (The) (NYSE:GPS)
Bands Volume 200 SMA 50 SMA 20 SMA Videos Alerts Articles Events

woodman: $GPS - Decent reaction to its report yesterday. This cleared above the 200d a week ago (and above the 50w this week), and is continuing higher.
scottrades: Some #earnings for the week: $NVDA $ZM $M $CRM $XPEV $PTON $JD $SNOW $PANW $DLTR $DKS $AFRM $MRVL $DG $VIOT $INTU $MDT $WOOF $ULTA $JWN $GOGL $DLO $AAP $JAGX $GDS $SJM $DELL $DOLE $TD $AFYA $ADSK $TOL $BNS $SPLK $GPS $BURL $RY $ANF $DY $NDSN $URBN $WDAY $WSM
champ: $GPS ..is at $11.40, up 7% and is 1 of the strongest movers in the sector...plus it has spinoff News,....this Bounce-Candidate, could bounce even more, because this stock has really been beat-upthey will be reporting their earnings on 8/25/after...... .....this Retailer has 2,835 locations, plus 564 franchise locations also.....this could even be a real estate play, at these low levels.
1993dean: Scott thoughts on $GPS thank you
champ: @debeers $CPRI $BOOT $TSCO #Pre....been posting and I'm just trading what I'm seeing....and these have a back-story....you know what is going on...... ......these are #Bounce-Candidates trades into their earnings....... .....The #Retail-Sales report for June was real strong....and month-over-month it was even up 1.0% over May....and in June it was up 3.1% yr/yr...... .....so I'm a player in this sector and I'm still holding $AMZN and I added today..... ....$TGT $COST $LULU $DKS $GPS $ANF $VSTO $SIG $HIBB $CROX....these are working also.....I'm working this sector. LOL ~~~~~~~~~~~~~~~~~~~~~~~~~~~~~~~~~~~~~~~~~~~~~~~~~~~~~~
vcondry: nice recovery by $GPS also it makes me think this rally is doomed to fail. Horribly ran company that absolutely deserved to get trashed today.
Wolf: $GPS Down 17% PM on bad guidance, cut growth outlook.
traderbren: @Wolf $GPS - it's been a dog for some time....yet a Penguin (analyst) was recommending it yesterday before this guide down. Nice to know you can get paid by clients for great analysis!?! ;-)
jsdpie: See you at the afterparty today for: $HPQ 15.4 B 4:05 PM $JWN 3.5 B 4:05 PM $GPS 4.4 B 4:15 PM $DELL 27 B 4:25 PM Be Fast and Furious!
champ: $GPS..@ $29.00 ...HOR another pre-ER move.
scottrades: Some #earnings for the week.. $JD $CRM $BBY $PTON $SNOW $XPEV $DKS $PDD $MDT $ANF $AAP $DG $EXPR $MRVL $ULTA $PANW $ITRN $DLTR $INTU $MSGE $MARK $COTY $WDAY $JWN $SPLK $CTRN $BURL $GPS $ADSK $MOMO $FLWS $BMO $URBN $BOX $SAFM $HPQ $HTHT $WSM $TOL $TD $BNS $DELL
bRobert: $GTLS. VERY STRONG. Blue. skies. Buy the pullbacks. Long term holdable. $250. on the $GPS. $200. SOON
wanda1616: @bRobert $GTLS $GPS thumbs up
Showmethemoney: $GPS. @scottrades @brobert any thoughts on this one?
bRobert: @Showmethemoney $GPS I have one on my car. Not my trade with so many BULLISH. breakouts around. with high targets. $GTLS. $NVAX. Pending ones $TXN. $TSM. $SQ. These are EASY trades with very high targets. Not looking for a counter trend trade right now. $GM. exception. LEAP calls. Set it and forget it investment Still good weekly. chart
joelsg1: @bRobert $GPS $GTLS $NVAX $TXN $TSM $SQ $GM Buy $TXN on Monday 8/9 to follow entrenched pattern, sell earnings, buy dividend. Works till it doesn't.
lostsheep: $GPS watching above 34.23 weekly and monthly not a screamer but should work
champ: $LB $KTB $LEVI $ANF $GPS...all HOD...
Babutters: @champ $KTB $KSS #Wangler #Worldwide #retail $GPS had a great entry off LOD today bottom of BB. High volume push through the 50d. Hammer. Sloppy consolidation over the past month. Sold off on great earnings report last week.
champ: @Babutters $KTB $KSS $GPS #Wangler #Worldwide #retail --- I have $GPS on this sectors, Buy-back watch-list, however #Thanks for your Alert .. because I wasn't watching this stock today. I will take a look,...double size volume today and this stock did bounce off of LOD and also closed on HOD. ....I will do a walk around in the PM. ....Day-1, could have legs,
champ: $OLLI $CMR $ULTA $DELL $COST $VMW $GPS $GES, these stocks will be reporting after the close, NP just looking around...because I might need to know what is going on, could see a few more nice earning reports.....don't know Who is on first.
scottrades: Some #Earnings to be aware of this coming week: $NVDA $APPS $CRM $RIDE $SNOW $COST $BBY $LI $DG $AZO $DKS $CTRN $ANF $OKTA $AEO $PDD $CBRL $MDT $ZS $URBN $GPS $DLTR $INTU $TOL $CPRI $JWN $TH $HPQ $ULTA $VEEV $WSM $WDAY $BURL $DELL $SOL $SAFM $A $PLAB $VSAT $TD $PSTG $AFYA $SKY
scottrades: Good morning Team! Lots of premarket green which is nice to see. Commodities showing some early strength and we'd like to see some follow through. $GDX, $URA and $XME all above yesterday's closes. Also seeing a nice "Slingshot move" ...
champ: $GPS..hit a new ATH, this morning.
champ: $XRT, stocks in the Retail sector, just keep making New #ATH's....here are a few that I'm holding...$GPS, $AEO, $LEVI, $LB, $CPRI, $GCO, $HIBB $ROST...I'm still holding these and $KTB $GO...and I expect that they are all going to zig-zags and if they drop, I also expect that I add a little, my plan is...to HOLD and Build, if I see timings. (Need a Drop and then a Turn, build on the Turn)
wanda1616: @champ $XRT $GPS $AEO $LEVI $LB $CPRI $GCO $HIBB $ROST $KTB $GO #ATH $CROX not too shabby and $M may be starting to gain traction
champ: @wanda1616 $XRT $GPS $AEO $LEVI $LB $CPRI $GCO $HIBB $ROST $KTB $GO $CROX $M #ATH ---- I have been watching $M also...it is on my retail Watch-list..... I like it...but for now NP.
champ: $GPS..HOD up 10.3%....I expect zig-zags....
champ: @wanda1616 $XRT $GPS $AEO $LEVI $LB $CPRI $GCO $HIBB $ROST $KTB $GO $CROX $M #ATH....$M...the X-CEO was on Thursday... I believe it was, talking about Retailers...maybe someone could post that interview, if they watched it...because I don't know if it was on Fox-B or CNBC.
champ: $LEVI, earnings is over on this stock and has been, this is now hanging right around that and is at that new ATH...the same with $LB and $GPS, plus many others are also real close....all Breakouts, are zig-zagging up the "Wall of Wall".....however everything takes time.
manoli77: $GPS potentially breaking out here
champ: @manoli77 $GPS @ $33.75....I expect that it will, they are in all the place, at the right time...and this is one of my Retail investment positions, this is a keeper and earnings is not until 6/3. Have to "Hold to be Rewarded".
champ: $GPS...HOD, looks like this is a new ATH, however most all of my Retail positions are at or close to their ATHighs also,...all are Investment positions and I'm still in No hurry to take profits...as long as they continue to zig-zag higher and I expect everything to zig-zag, even higher...because Retailers are guiding higher.
champ: More #Thoughts.....New highs today....$LEVI, $KTB, $GPS, $AEO, $ROST....and it also looks like many others names are also setting-up,....before their next leg, up the "Wall of Worry"...
.....always expect zig-zags up the Wall.
~~~ $$$...a ...
scottrades: My #SS Notes: Can $UBER Deliver us a breakout next week? $SPY Still going. $QQQ Quiet day but the trend is strong. #Bitcoin $IWM / $TNA MAs are converging. $SMH Still ok $XHB Still in trend. Slightly Extended on the weekly. $TAN Watch for potential trend changes on these. $FFTY Around the 50 Day. $DRIV EV ETF. Own em all! $TSLA Holding above the 8EMA $AMZN Holding above the 8EMA $GOOGL Still working. $CRWD Flagging $PYPL Same. $AMD Potential Higher Low. Watch above 84 $ON Building a base. $KLIC Good volume today. $COHU Watch 49 $NET Choppy around the 50 Day. $FVRR Still under the 50 Day $FCX Watch for a PB to support. $CLF Watch 19.10 $X Holding the 21 EMA $AA Great volume. $WMS Today was the day. $STLD Basing. $ORC ATL Stopped out. $GES Near the highs $GPS in trend, don't let a shakeout make you look away.
champ: @debeers $XRT #huge ---- $AEO is up 4%, in the PM, plus others $ANF,..is up 2.4%, $GPS, up 1.5%, they should hold onto these gains,...should even continue, before earnings, off of super #Strong retail Sales numbers. I'm pre-set-up with 15 retail Investment positions. LOL
champ: $XRT, I'm holding this ETF and there are also many retailers that are working and I'm holding these, $AEO, $ANF $AMZN $GES $GPS $CPRI $GCO $HIBB $KTB $LB $LEVI $OLLI $RL and I added to $GCO today and I took profits on $FIVE....however I added back a small spec swing, near the close. $FIVE....this is a perfect #Example of what can happen, when #CopyCat-sellers start taking profits. ~~~ I'm watching this retail sector closely because I have targets on a few others also. The #Set-up is,...Retail Sales numbers for the month of March, will be reported on Thursday 4/14.
issues: @champ $XRT $AEO $ANF $AMZN $GES $GPS $CPRI $GCO $HIBB $KTB $LB $LEVI $OLLI $RL $FIVE #Example #CopyCat-sellers #Set-up All look close on the chart so I am buying $XRT, $LEVI and $KTB break out on big volume. Thanks Champ!
champ: @issues $XRT $AEO $ANF $AMZN $GES $GPS $CPRI $GCO $HIBB $KTB $LB $LEVI $OLLI $RL $FIVE #Example #CopyCat-sellers #Set-up ---- Yes sir...all three are Breaking-Out ($XRT, $KTB, $LEVI) and there are also others... that are on my list, all are breaking out of there YTDHighs, next step will be their new ATH's...... .......#Break-Out-Party going -on, don't be too late and bring a designated-driver.
champ: $AEO $ANF $GES $GCO $GPS, $RL $KTB $FIVE $CPRI these Retailers are HOD or were.....I did get #back-into these names in this Retail sector yesterday. (XRT).. ~~ My set-up is, these are swing positions into next weeks Retail Sales report, on Thursday morning. $LB, on this position, I'm in from below.
dkoran: $MS- Pete Najarian has unusual options activity April 1 80 calls . $GPS April 9 27.50 calls Z
champ: $AEO yesterday and $GPS today, ...both of these retailers beat on earnings, still holding both.
champ: @KSOWTER101....Check these stocks out....$SAVE $AAL $MGM $CZR $DKNG $HRI $ROAD $GVA $FRTA $CMC $BLDR $BCC $LPX $AEO $ANF $GPS $GES $GCO $NUGT $CMC $TECK $CLF $FCX $SHLS, $CCL $RCL $CARR $NLY $NAIL $WFC plus $JNJ $AZN $$RVP......I'm holding these stocks, I could have missed a few, just need to try to be in the right sectors. ~~ Day-Trades...$GUSH, $SLCA...working around small cores.
KSOWTER101: @champ $SAVE $AAL $MGM $CZR $DKNG $HRI $ROAD $GVA $FRTA $CMC $BLDR $BCC $LPX $AEO $ANF $GPS $GES $GCO $NUGT $TECK $CLF $FCX $SHLS $CCL $RCL $JNJ $AZN $RVP Interesting Mix!- I'm not presently holding any Retail - but they're moving nicely! Just now bought ALK (JTerranova Rec & The entire group upgraded- bought $JETS now. Holding some of the others- $FCX, $TECK,$RIO, $VMC $PAVE ETF- Adding to the existing PAVE https://www.globalxetfs.com/funds/pave/
champ: $GPS, #Old-Navy is being attacked by New Buyers, see volume..could move by the daily average, they will be reporting huge Holiday Sales #Online numbers, on 3/11, is the main reason, many are also guessing,.... that they should also update-soon.
champ: @Swissts ----- There are always reasons why...$URI $HRI, why are both of these stocks up, why is this one up $HOV, why is this up $GPS, why did this stock fall back $RAD, why are the markets up, why are they now follow back, why are certain sectors w ...
scottrades: Closing out my $GPS swing. Trend is fine but I just want to raise cash in stocks that aren't working particularly well.
scottrades: $SPY Whipsaw Action but strong close $QQQ Lots of Tech Earnings are coming up - Know Those Dates! $PLTR Still in trend. $JMIA Still in trend. $GME Today was a great day to take profits. $TSLA Mentioned this morning, moving up. $CRSR Still holding above the 50 Day. $CARG 7 Days of Short Interest. Tight Squeeze, good closing volume. Weekly Flag. $GPS I'm out of this now but Watch above 23 $MRVL/$IPHI In trend bouncing off the 8EMA. $MATX Watch 68.30 $NET Holding the 50 Day. 87.20 $RDFN Watch 82. $SCCO Watch 72.15 $SAIL Holding the 21 EMA. 8 Days of Short interest. $AMRC Watch 60.70
charles23phelps: @scottrades $SPY $QQQ $PLTR $JMIA $GME $TSLA $CRSR $CARG $GPS $MRVL $IPHI $MATX $NET $RDFN $SCCO $SAIL $AMRC $WKHS entering a markup phase.
Kckc: @scottrades Hi Scott, are you thinking of keeping your $GPS through the weekend? I have a sm position, Think I'm keeping it
scottrades: @Kckc $GPS I only got a half position going and it's not doing anything wrong, so I'm holding it.
scottrades: My #Swing notes: $SPY Lower Open, still in trend $QQQ Basically Flat today. $EEM Trending #Bitcoin/$GBTC $BTBT Dipping a toe here. $SMH Coming in a bit $TAN Firm $RUN Trying to hold the 8EMA $BEEM Same, alert at 66. $JKS Holding the 50 Day. $JMIA Monster $PLTR Monster $NNDM Monster. $SOLO Setting up. $FCEL Tight along the 8EMA. $LAZR Setting up. $NVDA inside day. $CRSR Mentioned last night. Great volume. $LOGI Basing under 106. $GPS A little slow but they can't all be rocket ships $CWH bRobert's Weekly MMP. $GME Why you don't want to sell it all. Wow! Massive Squeeze. $HZO Good volume today, right at resistance. $PKI Support at the 21 EMA $FTCH Tight bands and close to the 50 Day.
scottrades: $GPS trying to come out of an hourly squeeze. Daily support just under the 50 Day MA.
scottrades: $GPS Holding up well, I have a half position and will look to add a bit with a strong close.
JFD: @scottrades $GPS $UPST do you like this ticker again?
scottrades: @JFD $GPS $UPST it's to far away from support RHRN.
JFD: @scottrades $GPS $UPST thanks
scottrades: @JFD $GPS $UPST Honestly I saw it this morning, but I was out of the market the last 2 days and just trying to get my bearings again, so I didn't buy it.
scottrades: My #Swing Notes: $SPY Be cautious on Extended Stocks $QQQ Starting to get accelerated here. #Bitcoin Still consolidating. $GLD looks better than $GDX $SMH Working $AMD Nice move through the 50 Day $INTC Earnings Leaked before the close $MU A bRobert fave. $NVDA Watch 560 $LSCC Holding the 50 Day $GM Good op to sell some $F Same $SOLO Looks ready to go. $TSLA Consolidating. $NNDM Move your stops up $AAPL A little high above support. Earnings Next week $AMZN Earnings coming soon. $MSFT Earnings Next week $PYPL In Trend $LOGI Watch 106 $CRSR Just under the 50 Day. $TAN Great volume today $RUN I bought some $CSIQ Oh Canada! $BEEM Tight at the 21 EMA $ENPH Holding the 8EMA $JKS Holding the 50 Day, China Stock. $FSLR Watch 109 $GPS Bought some - Daily Flag
dkoran: @scottrades $SPY $QQQ $GLD $GDX $SMH $AMD $INTC $MU $NVDA $LSCC $GM $F $SOLO $TSLA $NNDM $AAPL $AMZN $MSFT $PYPL $LOGI $CRSR $TAN $RUN $CSIQ $BEEM $ENPH $JKS $FSLR $GPS #Swing #Bitcoin I like the comment on good to sell some . I will take it a step further , best to sell most !
scottrades: My video notes: $SPY Under the 8EMA on volume. $QQQ Same. $BTC Bouncing around. $UUP Too Many Bears in the Kitchen? $AAPL Just. $MSFT Can't. $AMZN Get. $NVDA Going. $AMD Too Dramatic….still. $INTC Turnaround trade? $JETS Will it Phase 3? $JBLU Retest. $DAL No follow through $UAL Back to the 50 day. $HA Aloha 8 EMA. $PLTR Fakeout 2.0 $ANF Trending. $BOOT Short Shelf Near The Highs $PLCE A bRobert idea. $GPS Daily Flag. $GRWG Actually fine. $SNAP Near recent support. $UBER Watch Tuesday. $UPST Out for now. $PANW 376.60 $DADA Watching $DT Watch 44.40 $CZR Mentioned by Champ in the forum
bada0303: @scottrades $SPY $QQQ $BTC $UUP $AAPL $MSFT $AMZN $NVDA $AMD $INTC $JETS $JBLU $DAL $UAL $HA $PLTR $ANF $BOOT $PLCE $GPS $GRWG $SNAP $UBER $UPST $PANW $DADA $DT $CZR I didn't see a video
scottrades: @bada0303 $SPY $QQQ $BTC $UUP $AAPL $MSFT $AMZN $NVDA $AMD $INTC $JETS $JBLU $DAL $UAL $HA $PLTR $ANF $BOOT $PLCE $GPS $GRWG $SNAP $UBER $UPST $PANW $DADA $DT $CZR There was an email sent out earlier today saying the videos will be posted a little later tonight or tomorrow.
champ: @mopick $ANF---- #Retailers are setting-up,...it looks like there are more than a few retailers that are in play and are #setting-up before they report there #Holiday-Earnings, these are the ones that I'm holding ...$GCO $OLLI $GES $GPS $ANF $CRI $HD $LOW.....and I'm also looking at a few others. ~~~$XRT...place your set-up bets... and look at all the stocks that are in the retail sector.......
Kharrison67: Both $NIO and $GPS look to drop to just below the 8ema, Wells Fargo claims this is a healthy pullback for $GPS, look for a early morning reversal
champ: ...
~~~~ $GPS $AEO.....I had huge profits on both of these retailers..however I took profits, I sold and posted.... before they reported earnings. All the analysts were saying that $GPS.. would beat on earnings, the April low was at $5.26 and the hi rig ...
champ: $AEO and $GPS, took profits on both, before they report earnings.
champ: $OLLI...HOD up nicely again today, I must have around 20-posts, since entry. These are all going into earnings ....$GES $GPS $AEO, this one $BURL, this move is about over. ~~~~ $KSS $PLCE $M, these retailers just reported, that earnings risk has now been #eliminated, that is or was the trigger for entries, need timings or just watch and learn.
scottrades: Some #Earnings to be aware of for this coming week: $BBY $NIU $DKS $DLTR $DQ $MDT $TWST $ADSK $BZUN $DE $SJM $ANF $HRL $PLAN $BURL $ADI $A $ICLK $TNP $JWN $URBN $NTNX $DELL $DSX $WMG $GPS $AMWD $FRO $BLRX $AMBA $HPQ $AEO $ONE $KFY $ARWR $PSTG $CBT and $J $TITN $EV $CHS $DY $CMCM
champ: $GPS, HOD, Retailer, still holding this investment position, from below, been posting.
champ: $LULU...here is another stock that dances around, could be a swing into Retail News, many are #guessing, large $$$ mover. ~~~~$GPS this is large %-mover....still holding. ~~~~ $AEO this is a retailer, that is a slow mover, doesn't know if it is dead or alive, been holding this investment potions for a long time move...still holding, just hold both and forget about them.
scottrades: Big volume on $GPS
champ: $GPS, HOD, guided higher...at their Virtual Investor Day Conference.
Bwhitty: @scottrades $GPS IS $GPS really doing better then before pandemic 🤷‍♀️
scottrades: @Bwhitty $GPS Not sure how they are making money, I'm on their email list and everything is always 70% off...lol
BocaRick: $GPS Josh Brown on CNBC, have you seen this chart, 5 years dead and now...
RiccardoB: $gps. Big call activity $20 strike for October 9th. Something is up?
champ: $XRT, there are certain stocks in the retail sector, that are really #strong, take a look. This sector is also now in play....Here are a few that I'm holding swing positions in ...$PLCE $GCO $CPRI $AEO, $GOOS, $GPS, $DLTH...and there are many others that are also working, that I have on my retail watch-list, I missed many, however I'm now looking at others.
bRobert: @champ $XRT $PLCE $GCO $CPRI $AEO $GOOS $GPS $DLTH #strong Shoes. $NKE $CROX $FL $DECK. Bullish charts with upside
champ: @bRobert $XRT $PLCE $GCO $CPRI $AEO $GOOS $GPS $DLTH $NKE $CROX $FL $DECK #strong--- Shoe stocks have been working. ........I have posting on $HIBB, the clear winner, up 53% in the last 30-days, I have been trading this stock.....
champ: $GCO, HOD up 11%, retailer, see my post today, other retailers investment positions, that I'm also still holding, $AEO, $GPS, $GOOS $CPRI $LOW and I posted on all.
Carpe_Diem: @champ $GCO $AEO $GPS $GOOS $LOW - Are you still playing $KTOS Champ?
champ: $GPS, up 8% for the day now....had a nice beat.
champ: $DELL $HPQ $GPS...I held these 3 positions into earnings and I'm also holding $HIBB, they will be reporting in the morning.
champ: $GPS, HOD, nice move, take a look and there is always a reason why.
champ: $GPS @ $16.70... Large retailer, just about world wide, even in China. They received another upgrade this morning, by $C, they raised this stock to #Buy, plus they raised their price target to $24. The other news was, their brand names and other assets are undervalued, per $C, take a look at this News. .....This strong upgrade was today, 8/25...because it was before their Earnings report, on 8/27/after/confirmed.
CraigReynolds: @champ $GPS $C #Buy The Najarian bothers last night news cast they covered what has been happening with option paper in $GPS. A lot of dollars betting on stock.
champ: $GPS...HOD, still holding and earnings are on Thursday, 8/27/after/confirmed.
champ: $GPS, @ $15.15, HOD, this is interesting because LOD was at $14.25. Dumb money vs smart money.
Yuls: $GPS $PRTS strong today so far
champ: $GPS, HRI, $ECHO, $XPO, still holding.
Yuls: $PEG $AIMC $GGG $ASGN nice C&H set ups on daily that had good ER recently. $GPS similar set up
bill52: @Yuls $PEG $AIMC $GGG $ASGN $GPS Thank you for posting the ideas. They all look very interesting. Just trying to learn how to do a better job myself for generating new ideas for stocks that are setting up well. Do you run certain scans or follow certain aspects of IBD, etc..?
champ: $GPS, HOD, up around 5%, #Gap-STores, this is a large Retailer and they have locations all thur-out the World, also with a huge on-line business, this is what they say, find it at a store, reserve in the store or ship from the store or ship to your store or ship to you, or pick-up at your store. Rocker, Kanye West, is pushing this stock. Retail sales have been strong because of stay-at home, looks like an earnings move. Earnings are on 8/20 but unconfirmed. ......With many name brands, take a look. They also operate stores under the names of ...Gap stores, Old Navy stores and the Banana Republic stores. They are out of San Fransisco, Ca.
Yuls: @bill52 $PEG $AIMC $GGG $ASGN $GPS Some ideas come from traders I follow on tweeter, like Keith Kern, Mark Minervini, many others. I also refer to Zacks rank #1 strong buy lists...
champ: $GPS, up another +5% and is up 100%, appx.. in the last 90 days and still has room, see the chart, been posting, also check-out the News. This is a retailer...#Gap stores, Kanye West, has a piece of the action in this stock. This is an #investment position....
champ: $GPS, +10%....great bounce and I had a post on this stock yesterday at 2:38 ET to @bRobert....upgrade today, Investment position.
champ: @bRobert $olli --- $GPS, @ $13.00, a retailer #GAP, a Kanye West stock, small $$$'s, with a 54%, 90 day pop, rocking up the Wall, ER is on 8/20/after/..?.
champ: $GPS...HOD, up over 11%, basically a Mall retailer, for the younger group, #Kanye-West, teamed-up with Gap, but thats old News. Old Navy and many other name brands.
champ: @gt $CARR #proper-ventilation #Back-to-Work --- A year from now, this stock could even be a double but that time-line is never clear. This is an #investment position, for sure. $GO, $OSB, $CMC, $FRTA, $AAXN, $USCR, $HOV, $BZH, $LGIH, $GPS, $CLX, $LUV $ECHO, $TER $AMZN so are these stocks, for me, all also have trading positions, when needed....Core and Trading positions.
Visit the Trading Forum to join in the discussion.
| | |
| --- | --- |
| Stock Price | $8.46 |
| Change | 0.00% |
| Volume | 5,682,890 |
Gap, Inc., is an apparel retail company. It offers apparel, accessories, and personal care products for men, women, children, and babies under the Gap, Old Navy, Banana Republic, Piperlime, Athleta, and Intermix brands.
Request Video of GPS
Already a member?
Sign in here.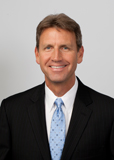 Dan Fitzpatrick
Stock Market Mentor gives you EVERYTHING you need to succeed in the market; all in one place. How easy is that? Dan Fitzpatrick and his elite community of traders share trading ideas, strategies and much more. Dan Fitzpatrick--a world class Technical Analyst, trading coach and regular CNBC contributor--gives you access to all of this with a 30 day trial membership for just $7.77. Get started TODAY and start trading better TOMORROW with the following premium content:
Nightly video Strategy Sessions with a game plan for tomorrow
Got a stock you want Dan to look at? Just ask.
Patent pending video alerts instantly delivered to you when one of Dan's trading signals is triggered. This is not your typical price alert. This is a short video explaining the action you need to take to make money. No more "Woulda, coulda, shoulda"
Access to over 90,400 stock analysis videos
Access an ever expanding library (90,400) of educational videos that will save you time and make you money
Join a team of friends and traders that have one thing in common; a burning desire to succeed.

Become a Member Today!
Gain immediate access to all our exclusive articles, features, how-to's, discussion group and much more...
Satisfaction Guaranteed!
Your Stock Market Mentor membership comes with a 30 day, no questions asked, 100% money back guarantee!