Blackhawk Network Holdings Inc. (NASDAQ:HAWK)
Bands Volume 200 SMA 50 SMA 20 SMA Videos Alerts Articles Events

Bridget: $HAWK getting a pullback today but still above the breakout level. Buy here with a stop below $44.80.
Bridget: Notes: $FTNT - breakout after a flag, $HACK is also doing well $BA - at a good buy point if you have been wanting to buy this $ATVI - still working,new all time high $HAWK - breakout on sideways consolidation, on volume $SFM - moving higher after some consolidation, this has room for growth $POST - still looking strong on this breakout $ECA - rising on increasing volume, recovered the 50DMA $HPE - starting to fill the gap from earnings Oil and energy is seeing a large bounce: $MRO $HES $XOP $APA $CHK $SWN Is retail making a comeback? $BBY $TJX $TGT $WMT $ANF $RL $COH $UA
Bridget: $HAWK is making a strong move today. Breaking above the 200MA and forming a new uptrend on the daily chart. Not a lot of volume today though.
Bridget: Notes: $CRBP - heavy distribution in this recent winner $TCK - working $HCLP - still in a nice uptrend $NOVN - IPO making a nice move off the bottom, now above the 8MA $YRD - working $HAS - breaking out on earnings $BSBR - breaking out $TACO - working $TTEK - working $IGT - working $ARCO - working, new 52 week high $BAK - working, I think this could go higher $OPB $CORR - falling knife $VMO - seems to have found a bottom $HD - another lower low $HAWK - at a low risk buy point $BPMC - in phase 2 of a breakout, waiting for phase 3 $TSCO - breaking down out of a squeeze, ER on 10/19 $TEVA - steady downtrend $EW - looking toppy $MSG - breaking below the 200MA on volume $BTT - rolling over
FHS: @Jorma $SPWR Yep! Traded the snows of the Sierra for the sun and VOG of Maui. Market tanked the day we left but checking in and trading for shekels. Sold some $BAC and $SPWR, bought some $HAWK, and holding $SWHC. Other than that, my bronze beauty and I are, well, going native for the time being. And we could use some trade winds to rid us of this nasty VOG. So thanks. Hope all's well on the East Coast. Cheers and Aloha to all.
issues: The IBD 50 sure changed dramatically this week. There are 25 new stocks replacing 25 from last weeks. The new ones are ones that didn't go down as much (more than going up so much) This shows a very defensive stance the market has taken. Here's the IBD 50 list for today $ABC $AET $AMCX $ANET $CALM $CDW $CELG $CNC $CPB $CRI $CRL $CTXS $DG $DY $ELLI $EPAM $EQM $EW $FL $GGAL $HA $HAWK $HII $ICLR $IDTI $ITC $LGND $LNKD $MYGN $NKE $NTES $NUAN $OLED $PLAY $PRXL $REGN $RHT $ROST $SIG $STE $STZ $SWHC $TDG $TSO $ULTA $VEEV $WBMD $XRS $YY
Aragorn: @issues $ABC $AET $AMCX $ANET $CALM $CDW $CELG $CNC $CPB $CRI $CRL $CTXS $DG $DY $ELLI $EPAM $EQM $EW $FL $GGAL $HA $HAWK $HII $ICLR $IDTI $ITC $LGND $LNKD $MYGN $NKE $NTES $NUAN $OLED $PLAY $PRXL $REGN $RHT $ROST $SIG $STE $STZ $SWHC $TDG $TSO $ULTA ...
gwenzee: @champ $SBUX $HAWK It is also a leader in Gift Cards. FWIW
champ: @gwenzee $SBUX $HAWK Yes, your right....forgot about them....Thanks.
gwenzee: @champ $SBUX $HAWK Last quarter beat EPS estimates by 53% and sales by 31%. They report on Jan. 12. It is an IBD 50 stock.
debeers: @gwenzee $SBUX $HAWK -Nice to see you in the forum, Sis!
champ: @gwenzee $SBUX $HAWK - I did take a position today in $HAWK...very busy day. Thanks, for the heads up on this stock. LOL
kt4000: Sold $LABU $HAWK $HUBS(stuff I bought for cheap at the end of the day Friday) Keeping some of each - still have $SUNE $VRX $ARIA and $BAC assuming we are going to get a rate hike.....
kt4000: $LABU $HAWK $HUBS nibbling more here - $BAC loaded up yesterday morning - $ARIA will buy under 6 - $SUNE - I have a lot of from the lows - keeps trending higher each day
kt4000: $LABU $VRX $BAC $SUNE $HAWK $HUBS - Market does not feel as though it is throwing up - watching CNBC you might think the world has ended - my sense is this is bit of a head fake..... Easy for me to say as I have a lot of cash I want to put to work.
Bridget: @kt4000 $LABU $VRX $BAC $SUNE $HAWK $HUBS I would love it if this is a headfake, but I'm not so sure. I'm exiting my position slowly.
Suz: @kt4000 $LABU $VRX $BAC $SUNE $HAWK $HUBS Kt I agree with you....doom and gloom on CNBC. Just pay attn to the charts and buy opportunity at confirmed support.
kt4000: $HAWK added more - $BAC bought yesterday more here - $FAS looking out over haven't pulled thee trigger yet - $SUNE took some profits - $VRX keeping - $ARIA Keeping - want security vendor - either $VDSI $FEYE or $CYBR
kt4000: $HUBS been meaning to buy this afternoon gave the entry - $LABU Up - $SUNE Up - $VRX Holding for 120 - - $BAC think we will be back towards 18 shortly - $HAWK getting pressure today
kt4000: $SUNE - Nice gain here - $SN sold on some strength $VRX doing well - $LABU range bound.... $HAWK nice slow uptrend - buying more on any dip
kt4000: Added $BAC more $HAWK and $LABU all on dips today - Holding $SUNE $ARIA $SN (small) and $VRX
issues: @TheFlash $CALM Yes I was thinking of adding. It sure looks tempting. I was also considering adding to the following: $PAYC $FL $FLT $HAWK $ZION $MTDR...
Aragorn: IBD 50 Inside list INSIDE DAY $AVGO $HAWK $STZ INSIDE WEEK $AOS $CBM $CDNS $CRUS $DY $EW $ICLR $INGN INSIDE MONTH $CBM $CYBR $SSNC $ULTA
issues: $HAWK down 8% to 50 day. With Christmas holiday comes gift cards and Christmas cards. I wonder if HAWK will have a run up to EOY? Anyone?
woodman: $HAWK @gwenzee - glad you waited and that you (we :-) aren't in this!
gwenzee: @woodman $HAWK Great minds. I was just getting set to post to you and you beat me to it. Yes, so glad I didn't jump on this one. Maybe in the future??
woodman: @gwenzee $HAWK hmmm, I don't know. My crystal ball and I haven't been on good terms lately.
gwenzee: @Woodman $HAWK Would like your opinion on this stock. Reporting 10/20. Gift cards are an easy buy for Christmas gifts.
woodman: @gwenzee $HAWK I'll preface this by saying I have no idea what will happen with earnings and can't tell you whether to hold over earnings. With that caution, it currently has a nice move going, and volume has been particularly strong over the last w ...
gwenzee: @woodman $HAWK Thank you for your input. Always a value. Don't have a position in this but will wait for earnings.
woodman: @gwenzee $HAWK You're welcome.
EasyOut: @Aragorn Thanks for the list and the teaching you do in the forums. Aragorn's IBD 50 inside day week and month inside day $DY $ICLR $UVE inside week $HA $NKE $TSO inside month $ABG $AOS $CBM $CDNS $CELG $CMG $CTSH $CYBR $EFX $FB $GOOGL $HA $HAWK $MANH $MASI $MENT $NTES $ORLY $OZRK $PAYC $PZZA $SBUX $SSNC $TSCO $TSO $ULTA $UVE $V
GreenGhost: @EasyOut $DY $ICLR $UVE $HA $NKE $TSO $ABG $AOS $CBM $CDNS $CELG $CMG $CTSH $CYBR $EFX $FB $GOOGL $HAWK $MANH $MASI $MENT $NTES $ORLY $OZRK $PAYC $PZZA $SBUX $SSNC $TSCO $ULTA $V This list of stocks is identical to that posted yesterday by Aragon no adds or deletions; why the repost? Seen this several times ; I'm just as confused the last time I asked this question a few months back.
blueberryman: The repost makes these tickers accessible to the SMM chart and forum news through the addition of the $ sign is my guess. @GreenGhost $DY $ICLR $UVE $HA $NKE $TSO $ABG $AOS $CBM $CDNS $CELG $CMG $CTSH $CYBR $EFX $FB $GOOGL $HAWK $MANH $MASI $MENT $NTES $ORLY $OZRK $PAYC $PZZA $SBUX $SSNC $TSCO $ULTA $V
GreenGhost: @blueberryman $DY $ICLR $UVE $HA $NKE $TSO $ABG $AOS $CBM $CDNS $CELG $CMG $CTSH $CYBR $EFX $FB $GOOGL $HAWK $MANH $MASI $MENT $NTES $ORLY $OZRK $PAYC $PZZA $SBUX $SSNC $TSCO $ULTA $V Accessible? That doesn't make a lot of sense to me at least. If that's the case why doesn't Aragon just add the $ symbol in front of his listed stocks in his original posts like everyone else? Those posts BTW are very much appreciated and a great place to look for trades; he obviously spends a lot of effort to do those screens.
EasyOut: @GreenGhost $DY $ICLR $UVE $HA $NKE $TSO $ABG $AOS $CBM $CDNS $CELG $CMG $CTSH $CYBR $EFX $FB $GOOGL $HAWK $MANH $MASI $MENT $NTES $ORLY $OZRK $PAYC $PZZA $SBUX $SSNC $TSCO $ULTA $V @Blueberryman is correct. It is Aragorn's list of stocks and I have added the $ so the quick view charts can be seen. Just trying to be a help to others in the forum. Sorry if I caused confusion. I am a reader of the forum trying to learn and do appreciate your informative posts. Thanks.
GreenGhost: @EasyOut $DY $ICLR $UVE $HA $NKE $TSO $ABG $AOS $CBM $CDNS $CELG $CMG $CTSH $CYBR $EFX $FB $GOOGL $HAWK $MANH $MASI $MENT $NTES $ORLY $OZRK $PAYC $PZZA $SBUX $SSNC $TSCO $ULTA $V Got it ; seems the simple solution just ask Aragon to do this himself like every other poster does. You shouldn't have to waste your time doing that. The forum protocol has been and continues to be since inception put the dollar sign in front of the stocks one posts.
pcotton: ...
IPOs I'm watching: $ADMS $AFMD $ANET $AXTA $BLUE $CLLS $CYBR $DBVT $ERI $GNCA $GWB $HAWK $INO $IPO $LPCN $MBLY $NCLH $NDRM $NGHC $NSTG $NVAX $OPB $PIRS $PTLA $PYPL $RARE $RH $SERV $SPY $SYF $TERP $TSE $VDSI $W $XNCR $XOM
My notes on IPOs:
ADMS - Ad ...
janner0814: ...
@Aragorn12:54 AM 8/31: "IBD50 inside day: $ALK $CDW $CMG $CRUS $HA $HAWK $MD $NTES $ORLY $OZRK $PAYC $PNK $PSA $REGN $TSO $UHS $UTHR

New additions: $AMBA $AVGO $CYBR $CRUS $SIG $NTES $FIVE $ALXN"
gwenzee: @Janner0814 IBD 50 stocks which triggered Sell Signals as published in today's paper. Because of today's action in the market might make for interesting comparisons. $CBM $PAYC $ALK $MANH $HAWK $UVE $CMG $EW $REGN $AGN $SSNC $FB $HA $CELG $V $CDW $CTSH $TSO $PRXL $HXL $ABG $ICE Sell signal is 8% decline from IBD buy point.
pcotton: ...
$AAOI $BFAM $CARA $CHRS $CMRX $DBVT $DPLO $EGRX $ERI $GLOB $GWB $HAWK $IBP $JRVR $LOXO $NCLH $OPB $Q $RH $TWOU

Here's my notes on the non-obvious ones:
AVOL - leases commercial aircraft. PE 9, PEG 0.36
CONE - data center real estate
DBVT - Epicuta ...
EasyOut: @Aragorn #Aragorn's Inside Stocks IBD 50 Inside Day Week and Month Inside Day - $ALXN $MANH $ORLY $PAYC $PNK $TSS $V Inside Week - $AMBA $CRUS $CYBR $HAWK $ILMN $MANH $SBUX $V Inside Month $OZRK $ANET There were a lot of changes this week in the IBD50 Here are the new adds $ICLR $CRUS $V $PZZA $SSNC $WETF $PGTI $SBNY $TMH $CALM $NKE $AKRX $ALXN $ENDP Thanks for your posting. Kathy
Bridget: $HAWK still holding up
Bridget: Stocks that have a good pattern right now: $CAKE - looks to be entering phase 3 of a breakout $HAWK - same thing $TSLA - looking toppy, not sure what new news is going to be a catalyst higher $NLSN - Vol Squeeze $PFE - nice bounce off the 50MA after earnings, continuing its breakout from 7/13 $ULTA - overextended, could be a good bear call candidate $CRTO - King/Queen (or tweezer) on the daily candlestick chart, nice bullish move $GPRO - consolidating for a move higher, did not fall with the market $UHS - Vol Squeeze waiting to happen $WING - moving higher out of consolidation, closed near the high
EasyOut: @Aragorn $EW $HAWK $MTSI $PNK
Bridget: $HAWK moving higher. Soon to be IBD50 stock
issues: $HAWK Looks to be breaking out. NP but reported .29, est .27 beat 7.5%. Considering... compared to $HALO not sure...
issues: @Bridget $HAWK has been on the IBD 50 since 7/4
issues: We bought $HAWK $HALO. There are so many differing dates for earnings report. Zack says one thing Ameritrade another... But according to the news: $SKX doesn't report until 7/29 pm. $ALK not until 7/29. $HBI who knows for sure?
EasyOut: @Aragorn IBD Inside Days $AMCX $CNC $CRTO $EPAM $HAWK $RYAAY $VRX Inside Week - $TMH
Bridget: $HAWK breaking out to the upside. Investors Daily spoke highly of this stock recently which I believe is what's causing it to spike.
dkoran: @Bridget $HAWK- save me some research time and tell me what they do.
Bridget: @dkoran http://news.investors.com/technology/070815-760644-palo-alto-networks-among-five-top-stocks.htm Retailers from supermarkets to big box department stores are offering club cards that give discounts and other perks to frequent users. Blackhawk Network (NASDAQ:$HAWK) is the company that many of them turn to for those cards. It operates a payment network in the U.S. and 21 other countries.
Jadee: @Bridget $HAWK Announcing earnings on the 2ist. The Street quant ratings is a BUY but only a B IBD Performance 98 as well as best in group. Started a Wave 1 Elliot uptrend on 6/23
agent99: @Aragorn IBD 50 INSIDE DAY WEEK MONTH LIST INSIDE DAY $AFSI $AGN $BSFT $HZNP $PNK $REGN $RYAAY $VRX INSIDE WEEK $HAWK $FB $AMBA $FLTX $MNST $ATHM INSIDE MONTH $AGN $LCI $PAYC $ULTA $VRX
ginny: @Aragorn $AMBA $BSFT $ELLI $NOAH $NTES $PNK $ULTA $ACT $BIIB $CYBR $HAWK $PBH $THRM $ULTA
SierraJW: @Aragorn Here you go. IBD50, Inside, Day $ALK, $BIIB, $CELG, $HAWK, $JAZZ, $MTSI, $PZZA, $SPR Jim
janner0814: Thanks Jim for donating your valuable time. And of course thanks J for the valuable content. @SierraJW: "@Aragorn Here you go. IBD50, Inside, Day $ALK, $BIIB, $CELG, $HAWK, $JAZZ, $MTSI, $PZZA, $SPR Jim"
sierramp: @Dan would you be buying $HAWK on this pullback after reporting? Cramer has said it is a buyout candidate, too valuable a franchise. I would like your take on it. Thx.
Bridget: @sierramp $HAWK uptrend still looks intact. I think you could be safe buying on the drop as long as you set a stop at the low today.
DAN: @sierramp $HAWK -- it's not my kind of trade. HOWEVER...I like Cramer's idea. Also, the stock is down 5% on earnings numbers, but is stabilizing. So your potential risk is a lot less than it would be if the stock had instead gapped up and was pulling back. So, while I wouldn't buy it...I would support your decision and think, 'Yeah, that makes sense to me.' Make sense to you? :-)
rah: @ginny $AAPL - I am biting the bullet. Today after work, I am heading to Target ($TGT) to purchase an $AAPL Apple iPad (IpadAir2 ?). $50 off, given as a gift card. So $HAWK, $TGT and $AAPL may get a little boost. I am watching $SFUN which has retraced the intraday gain (probably an oops the market is going the other way regret retracement - but may push upward). rah
ginny: @hawk327 $BABA. Along that same buying premise, I would look at $HAWK. Just think about all those gift cards that were bought here in the USA for Christmas gifts. I know that I got a few. This company gets a cut on every card sold.
rah: @rj7150 @hawk327 @ginny - $BABA #ChineseNewYear - @rj7150 -You mentioned Taobao, I see what that is all about now & my son did mention it (it went over my head). @hawk327 - Thanks for adding color to conversation in understanding of this custom.
...
ginny: $HACK $HAWK two etf's one on cyber security the other sells gift cards
Matt0311: $HAWK Appears to be in a tighter squeeze close to the 20-day and also fairly close to the 50-day. time to watch for a break-out above 38, could move with other financials. Potential is about 25 % based from the last time it was close to the 50-day
RON: All time Highs $AGN $CLDT $COST $HAWK $GMCR $MNST
Tim S: Notable earnings after Wednesday's close $ACHC, $AMTG, $ARII, $ARRS, $ASGN, $AVG, $AWAY, $AXLL, $BAS, $BJRI, $CAR, $CSGP, $CW, $CXO, $DENN, $ELNK, $EPAM, $EQIX, $ESV, $ETE, $ETP, $GDP, $HAWK, $HLS, $HLX, $HOS, $HR, $IAG, $IVR, $JACK, LGCY, $LOCK, $MANT, $MAR, $MM, $OIS, $PGTI, $PVA, $RBCN, $REXX, RGP, $SNPS, $STR, $SWY, $SXL, $TILE, $TRN, $TSLA, $TSRO, $UNTD, $VECO, $VVC, $WMB, WPZ
KitKat: $HAWK - Anyone watching Hawk? IPO from last year. Looks like it's on the move.
italmike: $HAWK Just bought me some of this, after reading positive article over there at Real money @Silver
italmike: $HAWK --The implied Volatility on the Call Opts. is crazy high, could be a tell....humm. After further review I take this back. I just get all whooped up on down down days. I look at these days as buying opportunities
malbanese: $HAWK - Has anybody been following HAWK? It got hammered on no news Friday but bounced off it's August lows (when the stock first started trading). @Dan always talks about not being the first out of the foxhole; it's up today but would love to hear some of your thoughts on this stock.
Visit the Trading Forum to join in the discussion.
| | |
| --- | --- |
| Stock Price | $USD 45.15 |
| Change | 0.00% |
| Volume | 182,299 |
Request Video of HAWK
Already a member?
Sign in here.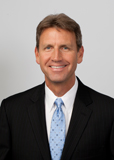 Dan Fitzpatrick
Stock Market Mentor gives you EVERYTHING you need to succeed in the market; all in one place. How easy is that? Dan Fitzpatrick and his elite community of traders share trading ideas, strategies and much more. Dan Fitzpatrick--a world class Technical Analyst, trading coach and regular CNBC contributor--gives you access to all of this with a 14 day FREE membership. Get started TODAY and start trading better TOMORROW with the following premium content:
Nightly video Strategy Sessions with a game plan for tomorrow
Got a stock you want Dan to look at? Just ask.
Patent pending video alerts instantly delivered to you when one of Dan's trading signals is triggered. This is not your typical price alert. This is a short video explaining the action you need to take to make money. No more "Woulda, coulda, shoulda"
Access to over 58,200 stock analysis videos
Access an ever expanding library (58,200) of educational videos that will save you time and make you money
Join a team of friends and traders that have one thing in common; a burning desire to succeed.

Become a Member Today!
Gain immediate access to all our exclusive articles, features, how-to's, discussion group and much more...
Satisfaction Guaranteed!
Your Stock Market Mentor membership comes with a 14 day, no questions asked, 100% money back guarantee!