Robinhood Markets Inc. (NASDAQ:HOOD)
Bands Volume 200 SMA 50 SMA 20 SMA Videos Alerts Articles Events

Docoof: $HOOD about a 17% turnaround off lod.
Pokersmith: @Docoof $HOOD Talk of potential acquisition for one of the majors..
Pokersmith: @Docoof Buyers looking under the $HOOD
shoredriver: @Pokersmith $HOOD ....who are the specific supposed suitors.?.....
Pokersmith: @shoredriver $HOOD Honestly? I can't give you specific suitors.. I have seen some rumblings by way of an article here and there, opinion pieces and I am inclined to agree. If the shares trade low enough, you would think the Fidelity's , Goldman sachs ( maybe ) , Charles Schwabs of the world would want all those accounts. For example...Charles Schwab Corp. has 32 million accounts, with an average value of $240,000. Schwab also sports a $172 billion market cap, which values the company at $5,375 per account, versus $591 for Robinhood. Why wouldn't SCHW swallow them up?... Not inconceivable if share price drops enough, imho
shoredriver: $HOOD.....down big on weak guidance and loss of users....LOL.......NP....maybe at around 5...maybe ...
AdrenalineTrade: $HOOD I haven't looked at this issue in months. Wowzers...those IPO buyers are in serious pain.
vitoB: @AdrenalineTrade $HOOD who would have thought that revenue from order flows from a shrinking user base was not going to work out long term. lol sorry to anyone who got hurt
DAN: $HOOD -- Trading at an all-time low...and still not cheap.
DAN: ...
$HOOD
$TWST
$DKNG
$SQ
$TWLO
$ROKU
$EXAS...But on the positive side, she owns $ZG and $PATH -- two big winners today.
$TSLA -- Monster stock with boatloads of cash. Just resting now.
Other stocks to watch:
$ZIM -- Still holding up ok.
$GBTC
$R ...
bogiedog1: $HOOD Data security breach is surprising to: Nobody. #Clueless
Jazman0013: @bogiedog1 $HOOD #Clueless $HOOD I have not used them. Have many friends recommend. Glad I chose not to.
kbrowe: $HOOD NP or trading acct.

Robinhood Markets disclosed a security breach on Monday affecting millions of customers, and said that the infiltrator had demanded an "extortion payment". Most of the people affected appear to have had only the ...
jeff_free69: @Docoof $ARKW I started a position in a 401 account back in Sept . so far so good, Its been outperforming $ARKK . there are things like $HOOD mixed in with the big dogs like $TSLA So either way you have to let Aunt Cathie do her thing, which is a longer term vision. i thought she was going to be adding Canadian btc ETFs, but i don't think that ever happened ...
bRobert: @jeff_free69 $ARKW $ARKK $HOOD $TSLA There is a lot to be said. managing on stock/ETF with many alpha dogs worth holding Much easier to manage ONE chart than many individual ones. not to many more safety in holding a diverse groups Fresh WEEKLY breakouts in several ARK ETFs will run very far with a great return just. holding. Liquid call options to goose returns to obscene levels or hedge holdings Long several
Docoof: @jeff_free69 $ARKW $ARKK $HOOD $TSLA I was hoping for the Canadian btc ETFs to be added too, but you're right—it hasn't happened yet.
joelsg1: @bRobert $SPOT $ARKK $TSLA $TDOC Really dislike the way $ARKK and the other Ark funds trade day to day, e.g. selling $TSLA on pops (they have authority to let it go to 30% allocation if they wish) and averaging down losers like $HOOD as they drop.
bRobert: @joelsg1 $SPOT $ARKK $TSLA $TDOC $HOOD Just trade the $ARKK chart if you like it It did pretty well last year WEEKLY breakout $60 - $160 Another WEEKLY breakout has a $100 measured ,move potential as posted Just trade the chart if it trades politely and follows the bullish blue print or trade the individual stocks you like eg $TSLA
jeff_free69: @joelsg1 $ARKK $TSLA It looks like TSLA is still over 10% of ARKK and the #1 combined , so isn't this just some rebalancing? $HOOD Seems she likes to double down and buy the dip. Either going to be very right or very wrong. I have some ARKK and ARKW in a long term account, where I rarely make any moves, so I don't even think about it . Been in and out of TSLA in my trading acct many times ...
jeff_free69: @Douglas #CRYPTO #SHIB $HOOD - and HOOD needs SHIB too : really bad Q3 after the DOGE pump cooled off
Douglas: @jeff_free69 $HOOD #CRYPTO #SHIB Agree - Not sure why they haven't listed it. My guess is building a position but not sure. Besides some temporary pull backs it has pretty much followed the VWAP -8 EMA and 21 EMA mimicking institutional accumulation.
scottrades: Some #earnings for the week: $AAPL $AMZN $FB $AMD $MSFT $GOOGL $UPS $BA $SHOP $F $GM $GE $XOM $V $OTIS $TZOO $TWTR $KO $MA $MMM $X $LMT $CAT $ABBV $MCD $KMB $JBLU $BMY $SBUX $TDOC $SPOT $LII $RTX $ENPH $CVX $HOOD $MRK $WM $QSR $HAS $MO $PKG $TXN $LLY $TWLO
Henry: $DWAC $DWACW I took a nibble in the premarket, something I almost never do. $DWAC is going to hit 100, this feels just like $HOOD and just like HOODd don't stay too long.
kbrowe: @Henry $DWAC $DWACW $HOOD good luck, the action is too fast and furious for me. I cant believe the price action on this stock yesterday and even more so after hours.
Henry: @kbrowe $DWAC $DWACW $HOOD It's a take the laptop with you to the bathroom stock. I will be surprised if I still hold it at 10 am, but this is just the start of day 2
grcjr: @Henry $DWAC $DWACW $HOOD - likewise. Already above $100. Small. Spec.
scottrades: Keep an eye on $HOOD. Could be trying to get above the 50 Day.
Henry: @scottrades $HOOD Vlad is on Cramer tonight
Henry: @Nivek231 $DWACU $DWACW $DWAC Thanks, will it be our next $HOOD tomorrow. It closed at 45, was 58 during Fast Money and hit 73
scottrades: $HOOD Is breaking out here.
Docoof: $HOOD is testing "#crypto wallets" with select clients next month, the company announced in a blog post today. The wallet will allow investors to trade, send and receive digital currencies, as well as move them in and out of the $HOOD app.
Henry: @Docoof $HOOD #crypto I wish I saw that when you posted.
Henry: @woodman #InteractiveBrokers I've made trades on Schwab and TOS without problems. The $HOOD phenomenon created a lot of inflow and growing pains in both the later companies. Maybe they fixed it?
woodman: @Henry $HOOD #InteractiveBrokers - I've been contemplating getting rid of IBKR for some time. I don't like the platform and the customer service is awful. If you're having an issue, good luck getting a human on the phone. I've been lazy about moving to another broker, which I should have done some time ago. I became an IBKR customer by virtue of my former broker for these accounts deciding to divest itself of the direct trading business. They have a different business model, but that's a long story. I do have TD for some other accounts, and Vanguard for yet others. But those aren't trading accounts at this point.
Pokersmith: @woodman $HOOD #InteractiveBrokers If you are mostly in cash at this point...make the move. No time like the present ☝
woodman: @Pokersmith $HOOD #InteractiveBrokers - September truly is the time to do this kind of thing. The reason for the market tanking in September may differ year to year, but the result is almost always the same. Worst month of the year.
Forexpro: ...
SEC Chair Gary Gensler is reportedly mulling the possibility of banning payment for order flow. I think that's probably right on the merits, but it will do considerable harm to the business models of some brokers that I can think of ($HOOD and Tasty ...
lostsheep: @Forexpro $HOOD Good morning sir. Thank you for your well informed post. If the markets chart moving lower left to upper right is the measure of his success then he may be the GOAT. I wonder if the muted response by the bond market is the acknowledgement that the chances of an meaningful taper may be in the realm of "monkeys flying out of his butt' I believe he and the rest of the band and their continuous conflicting banter are meant to keep the crowd entertained and hoping for the next encore. The ships course seems to be on autopilot with the hopes of no icebergs being in our path.
traderdl: $HOOD -SEC Chairman Says Banning Payment For Order Flow is 'On The Table' - Barron's
traderdl: $HOOD selling on news
Babutters: @traderdl $HOOD HA!
shoredriver: @lostsheep #unemployment ...$HOOD....shrinkage......
Wykeman: $HOOD Watch this here...
Wykeman: @Wykeman $HOOD Might be close
DAN: ...
$HOOD -- Bagholder's Delight! Where's Wonder Mike when you need him? Seen a falling knife before? This is it...but Cathie Wood is all in.
$PFE -- FDA full approval on Monday? Watch for this to pop.
$ZNTL -- IPO biotech...coming off t ...
Henry: $SCHW felt it important that I know they are giving a 5% pay raise across the board. This did catch my attention: "The firm's core net new assets reached a record $257.0 billion for the first half 2021, more than double the results achieved during the same period last year. During the same period, clients opened 4.8 million new brokerage accounts representing the company's second and third consecutive quarters in excess of a million new accounts. " $HOOD effect
DAN: Good morning. Futures are flattish this morning and it's looking like yesterday's selling program hasn't damaged the bulls too much. A couple of things to watch today:

Zim Integrated Shipping Services ($ZIM) -- This recent IPO ...
GEMSTrader: @DAN $ZIM $BNTX $AZN $MRNA $PFE $JNJ $HOOD $GME Wise thoughts Jedi Master
DAN: @GEMSTrader $ZIM $BNTX $AZN $MRNA $PFE $JNJ $HOOD $GME
69collegegate: $hood
champ: @69collegegate $HOOD...this is a #Day-Trading position only....falling back a little off of HOD...I took profits..up over 10%, so I moved off.
DAN: Robin Hood ($HOOD) Reports Earnings after the bell today.

Robin hood reports second quarter revenue in an hour. This will be the first report since it has gone public. No one knows how the stock will react, but it seems that everything comes down ...
charles23phelps: @scottrades I'm gonna play a hunch that $HOOD drops a bit on lower than expected numbers. That was a mess for them back in Q1 and it pissed a bunch of folks off. Lots in first time investors bounced out and went elsewhere. If that is truly the only way they make $ by the volume of trades. I think it will be a disappointment. But, hey who knows. All just speculation.
scottrades: @charles23phelps $HOOD Could go either way. It's not in a pattern that I like to trade but might catch my eye one of these days.
charles23phelps: @scottrades $HOOD lots of stocks have been sell the news lately. That's my trend at the moment. we'll see.
charles23phelps: $HOOD sell the news so far.
Docoof: $HOOD's revenue more than doubles to $565 million last quarter on huge surge in crypto trading
Docoof: @Docoof $HOOD reported a net loss of $502 million, or a loss of $2.16 per share, within the expected net loss of $487 million to $537 million forecast by the company. $HOOD turned a profit in the same quarter last year.
charles23phelps: $HOOD down 10% AH
Henry: @charles23phelps $HOOD Fast Money talked about the stock, but I wasn't paying attention. They certainly brought a lot of people into the stock market. It was speed dating and I made my money.
charles23phelps: @Henry $HOOD swipe to the left and be done!
DBones808: @charles23phelps $HOOD love to see it
Momentariness: Looking good in the $HOOD at the open
cshanggu: $hood break the downtrend
kbrowe: @cshanggu $hood $50 seems to be support level so far, and adding a little here. Keeping stop below $50. IPO strategy.
champ: @mopick $SPY $SHLS $GXO $HOOD $ANF $KTB $NUE $VMC $CLF #Bounce-Trades #Day-7 --- I missed your post because I'm building today .... ....I posted that I took profits on $SHLS, ER today, after....and on $GXO, I did get back in. ....On your stocks like I posted to you last week, on $NUE and $VMC, both are great investment positions, like I said...just Hold and Build. ...Parked both of your Core stock positions in your Wine cellar and age will work for these also. Or take part and trade around your Cores, if thats what works for you...or add tradings positions on both. LOL How many bottles of wine are you holding, up there in one of the best Wine areas in California....Cheers.
Forexpro: @Forexpro $ATCX $HOOD

Hi, Friends,

I didn't really expect $ATCX to keep levitating when I mentioned it on Wednesday afternoon, but it had another nice (very nice) gain yesterday. However, the intraday high was 15.11 and the close 13.78, not that m ...
bigbartabs: @DAN $HOOD ... "sell market"... yes. If I have a ticker that is moving fast... all I have is the list of tickers I own on the buy sell list in front of me. If I get the feeling its time... click, sell, market, # of shares 1 less than I hold. (I keep 1 share to see the red or green from there with the other tickers I own. Then jettison (or not) the last after I declare the trade over. One man's process of quick... FWIW...)
champ: $HOOD @ $56.50, this is still dancing around....LOD was at $55.00, back in with a new Spec,...Trailing and direction is Unknown..
DAN: $HOOD is a money sucker. That train has left the station. IMO, of course.
Henry: @DAN $HOOD There might be another train, but you don't have to get in early. You will see it when it happens.
champ: @DAN $HOOD --- The pre-market low was at $52.50, as you know all stocks are about entry-timing....I already took profits on 1/2.
champ: ...
...$HOOD had a great 2-day moved and went really crazy today and closed-up 50.4% and that was down $15, off of HOD. I was thinking, if I was to catch any move higher I would be happy....
.....The bottom line is, like I said above, if you see one of ...
Docoof: $HOOD filed to sell up to 97.9 million Class A shares over time. The sales will be made by selling shareholders upon the conversion of certain convertible bonds held in connection with the IPO and the company will not receive any proceedings, Robinhood said in the filing with the Securities and Exchange Commission. The bonds were issued in a prior private placement conducted ahead of the IPO.
debeers: @Docoof $HOOD -the sale should be in 2 weeks and they will be dumped at that time IMOso if anyone wants the stock, buy then.
DAN: $HOOD -- down today, which was as predictable as predicting last night that the sun would rise this morning.

The company announced that shareholders will be selling nearly 100 million shares "over time."

The translation is "Our ins ...
Vineet: @DAN $HOOD what are your thoughts on selling calls against $Hood to capitalize on the capturing some of that insane premium...I missed my exit - so I sold calls yesterday
DAN: One of our members posted a question about selling calls on Robin Hood ($HOOD). They're really expensive and enticing to sell. Here are my thoughts:

@Vineet $HOOD $Hood I wouldn't be selling unless it's in a covered call format where you are compl ...
EricF1745: @DAN $HOOD $Hood $GME $AMC $TSLA #1 #2 Thanks. I learnt a lot from this post.
scottrades: @DAN $HOOD Especially when the August 20 Strikes go as high as $170.
GOOSE: A TRADE: $HOOD STO 8/13/21 70.0 CALL @3.85 Ride 'em cowboy. ;>)
Vineet: @DAN $HOOD $Hood Yes, I've sold covered at a $70 strike, and I am ok with getting taken out . if not I'll reduce my cost basis by $11... my timing wasn't the best to get max premium though
joelsg1: @Vineet $HOOD $Hood Nicely done, can't top tick it so no worries. Did same thing with $AMC a few weeks ago when options became available sold as much covered calls way otm as I could. Rinse and repeat every 2 weeks, but the days of getting $6 premium for a call 100 points out are gone...for now. Nothing even close to exercise.
Vineet: @joelsg1 $HOOD $Hood $AMC I hear you there! I did the same with AMC - I took advantage of the ape run and was able to exit and be done with the overall trade - $$ positive - thanks to selling the calls...no time for amc nowadays 😊
bsnceo: @DAN $HOOD $Hood $GME $AMC $TSLA #1 #2 your explanation is practically sums up what Eddie Murphy said in "Trading Places"
champ: Look for #Bounce-Trades ....$SPY, in this type of Market, Investors always have to be thinking like a Trader, in order to understand what is going on..... ....because everything is being worked, all stocks....Bounce-trades have been the best type of Entries, for both Day-Trades and also for new Swing trades, that could also turn into more than a few days...all kinds of trades like that going on...never know how long they are going to last..... For example... $SHLS...this is now #Day-7... off of the recent low-turn. $GXO, this was a great trade, however it only lasted about 2-Day.... $HOOD, the same, this was outstanding.... $ANF...this could be one, posted yesterday.... There is a lot going on.... $KTB....this could work for a Trade, off of the low ER turn...take a look....
mopick: @champ $SPY $SHLS $GXO $HOOD $ANF $KTB #Bounce-Trades #Day-7, what's your take on these infrastructure plays? Now have losing positions in $NUE and $VMC. $CLF still positive. This bill is obviously going to pass, just a matter of when. Perhaps, as usual, devil in the details.
DAN: Regeneron ($REGN) is one of our active trades with a cost basis of 556.85. The company reported earnings this morning. The company beat sales estimated by $1 billion dollars (not a typo). They make antibodies to treat Covid, so business is good. ...
DAN: @bsnceo $HOOD $Hood $GME $AMC $TSLA #1 #2 Get those brokers back in here and sell, sell, sell.
traderbren: $HOOD continues to weaken and will start to fill the gap on the downside once it breaks 54.40
Pokersmith: @DAN $HOOD $Hood $GME $AMC $TSLA #1 #2 where the hell is Beeks ?????
joelsg1: @traderbren $HOOD And giving a boost to the "OGs" $AMC and $GME, fact that the former reports Monday gives Adam Aron a microphone which can only help stock.
kt4000: Added some small positions in $HOOD at the end of the day - for cheap - 50.94 to 51.00 but the great surprise was the Vertical Call Spreads very cheap - $10 ITM spreads 8.20.21 for just over 3 bucks. Didn't expect that. Also added $RIO Calls and $SCCO ITM short term.
cmaxwel1: @debeers $BOOT $RL (I grow cannabis as a hobby, it changed a NYC type into a mellow happy person, or was that the divorce of the alcoholic that did that?) My parents remind me that I actually smile now. Made some MAD Money on $HOOD yesterday. (I'm out of $BOOT, I made a bit of money, didn't hold it long. I missed $RL. You did well on that. Good call.
Henry: $HOOD Starting the HOOD Thread I looked at Wallstreetbets for as long as I could stand it and there were more posts on $AMD There are a lot of bitter people there regarding the GME malarkey. I am not mentally able to put 60% of my account in any single position. If I did, I would be focused on each tick. So I have enough that today will be amusing.
scottrades: ...
Keep an eye on $HOOD today if you took this trade off the ATL. It looks like you're getting a nice gap-up gift this morning. You may want to scale up some stops or sell a tad into strength.

$TSLA is still working well for us, the tight insid ...
sierramp: @scottrades $SMH $AMAT $MRVL $AMD $SNOW $HOOD $TSLA $NIO $LI $XPEV $hit Great to have you back. You had quite an adventure.
bogiedog1: @scottrades $SMH $AMAT $MRVL $AMD $SNOW $HOOD $TSLA $NIO $LI $XPEV $hit Welcome back Scott.
traderbren: @scottrades $SMH $AMAT $MRVL $AMD $SNOW $HOOD $TSLA $NIO $LI $XPEV $hit - LOL...sounds like an awesome day out. As for the snafu...it would be trending now with millions of views had it been captured for all eyes to see! Next time you have to wear a SMM cap or t-shirt as the publicity is too good to pass up! ;-)
BellaVino: @scottrades $SMH $AMAT $MRVL $AMD $SNOW $HOOD $TSLA $NIO $LI $XPEV $hit Oh Scott I am laughing out loud at your water slide story! Thanks for the funny (made my day!) and it sounded like a great time with family!
Visit the Trading Forum to join in the discussion.
| | |
| --- | --- |
| Stock Price | $10.31 |
| Change | -3.51% |
| Volume | 18,362,400 |
Robinhood Markets Inc is creating a modern financial services platform. It designs its own products and services and delivers them through a single, app-based cloud platform supported by proprietary technology. Its vertically integrated platform has enabled the introduction of new products and services such as cryptocurrency trading, dividend reinvestment, fractional shares, recurring investments, and IPO Access. It earns transaction-based revenues from routing user orders for options, equities, and cryptocurrencies to market makers when a routed order is executed.
Request Video of HOOD
Already a member?
Sign in here.
Earnings
July 28th, 2022 - 2022 Q2 Earnings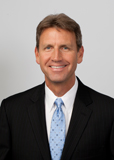 Dan Fitzpatrick
Stock Market Mentor gives you EVERYTHING you need to succeed in the market; all in one place. How easy is that? Dan Fitzpatrick and his elite community of traders share trading ideas, strategies and much more. Dan Fitzpatrick--a world class Technical Analyst, trading coach and regular CNBC contributor--gives you access to all of this with a 30 day trial membership for just $7.77. Get started TODAY and start trading better TOMORROW with the following premium content:
Nightly video Strategy Sessions with a game plan for tomorrow
Got a stock you want Dan to look at? Just ask.
Patent pending video alerts instantly delivered to you when one of Dan's trading signals is triggered. This is not your typical price alert. This is a short video explaining the action you need to take to make money. No more "Woulda, coulda, shoulda"
Access to over 86,900 stock analysis videos
Access an ever expanding library (86,900) of educational videos that will save you time and make you money
Join a team of friends and traders that have one thing in common; a burning desire to succeed.

Become a Member Today!
Gain immediate access to all our exclusive articles, features, how-to's, discussion group and much more...
Satisfaction Guaranteed!
Your Stock Market Mentor membership comes with a 30 day, no questions asked, 100% money back guarantee!