ImmunoGen Inc. (NASDAQ:IMGN)
Bands Volume 200 SMA 50 SMA 20 SMA Videos Alerts Articles Events

Brian_M: Watching a few stocks for oversold bounces today. I am not planning to hold any for more than a few days at most. $IMGN - if it trades below $7.62 it will be outside the 3rd std dev of the BB's and down +20% in 3 days on no real news. $PYPL if it bounces off the 200 day at $82.21 (Bounce back to $86-$88) I won't be chasing them if they take off early.
Gary: ...
3. $IMGN – Alert $10. Potential breakout above 50- and 200-day MA.
4. $ARRY – Alert $16
5. $ACAD – Alert $22
Other Stocks:
6. $AMP – traderbren in forum. Not yet.
7. $CGC – squeezing.
8. $TLRY – Alert $158
9. $AM ...
Ashoganes: $IMGN - Moving above 10 on volume
rachel: ...
$IMGN – close to breaking out. Alert $10
$CELG – close to popping. Alert $92.50
$VRTX – Look for a close above $180. $185 would be a new high. Alert $183
$MRTX – Squeezing in an extended base. Alert $62
$ALRM – Trad ...
spmeyers: $IMGN trying to take out previous May high; volume is good
jmichaelet: What are folks thinking of $IMGN? I started a small position a little bit ago and am up ~12%. My intent was to add in after I have some cushion and start tiering stops. Looks kind of like ~11.65 might've been previous resistance (so next logical support?). If I add, in the spirit of risk management I'd only size it for as much as I could do assuming I set a stop around there.
DAN: @jmichaelet $IMGN Definitely put a stop so that you don't lose money on the trade. I'm not sure that I'd add at $12. Stock could certainly go higher, so that might work. But it's up 3 days in a row and stalling here. Would like to see it actually pull back a bit...and THEN stabilize, showing us that there is buying interest in the stock that will likely prevent it from falling all the way to $10.
jmichaelet: @DAN $IMGN Thanks for the thoughts! Makes sense to me. I've already got a stop in place now (been taking the 3 pillars pretty seriously), but I'll raise it to make sure I am at least a little positive on the trade even if it gets hit. Does my area around 11.65 make sense? My cost basis is 10.50 so where I set it now is open to chart interpretation, and that would be my best guess.
Allen: $IMGN Held support on the pullback after its run up last week, and looks like it is making a move back up, close to breaking higher over the last few days consolidation.
Allen: $IMGN Sold today for almost a 20% gain in 4 days, after bouncing at around $9.75. Thank you whoever put this one on our radar. Also sold $BLUE since TOS lists earnings tomorrow morning...late entry but nice 10% gain. @DAN - great teaching lately. I"m seeing a big improvement this year so far in entries, position size, scaling in, % of portfolio traded with defined risks.... latest training seminars have been just what was needed. Analyzed my numbers this weekend and found some concrete areas to work on to limit losses.
DAN: @Allen $IMGN $BLUE That's really awesome to hear, Allen. Congratulations on making positive changes. 8-) Dan
Allen: $IMGN continues to move higher.
Bob E: @rachel $COTD $GRUB $SNAP $TWTR $SPX $DJI $MDY $IWM $NDX $XBI $IMGN $BLUE $PIRS $NKTR $EXEL $HQY $RHT $WB $ANET $IPGP $ISRG Good Morning, I have not received yesterday's strategy session in my mailbox. Was one sent out? Thanks
lostsheep: $IMGN - looking to break to new highs. upgrade on 1/31 had a pt of 18. Speculative
DAN: $IMGN - breaking out of a nice consolidation pattern after reporting a bigger loss than estimated...BUT a nice increase in revenues.
rachel: ...
3. $IMGN – lost money, but gained revenues.
4. $BLUE – rebounding today. Still in range between $190-$210.
5. $PIRS – gap, run...and reverse. This is a "tombstone doji" on high volume.
6. $NKTR – Holding above ...
lostsheep: $IMGN - after upgrade on 1/31 with pt of 18, breakout and throwback now bouncing of 21 day ma
tjv821: $$imgn has a great looking chart
lostsheep: $IMGN - after the upgrade yesterday and pt at 18 this continues to find buyers
1winkie: ...
$IMGN was started with a Buy rating and assigned an $18 price target (versus an $8.32 close) at H.C. Wainwright. ImmunoGen was indicated up 5% at $8.76 on Wednesday morning, and its 52-week range is $2.28 to $8.84.

$MCD was maintained as Hold at I ...
bsafriet: @1winkie $AET $AKS $AAL $AAPL $ALLY $ALV $BIIB $EA $ESRX $FIT $FL $IMGN $MCD $MET $NGVC $NKE $PFE Thanks for the updates!
ROSEY: @bsafriet $AET $AKS $AAL $AAPL $ALLY $ALV $BIIB $EA $ESRX $FIT $FL $IMGN $MCD $MET $NGVC $NKE $PFE DITTO. 8 )
Bridget: $IMGN now at a new 52 week high. Day 2 of this move.
greenpatrol: $IMGN broke out over 8.04. Got an order waiting to add, if it pulls back.
Bridget: #Notes: Lots of breakout today but only a few with higher volume. $XLK $SMH - is starting to look ready to run higher, $MSFT $ADI $MU $HIMX $ATVI and $EA both broke higher, but not on above average volume FAANG stocks all looking good today $SHOP - up at a new high $BOBE - up big after earnings Trucking stocks up today, hurricane trade $CHRW $SNDR $R $JBHT $LSTR Big movers on volume, mostly construction $CLMT $SC $USG $USCR $CBPX Bio-tech $XBI $INCY $IMGN $BIIB $CORT IPOs working $MTCH - up big on volume $VERI - continues rally since 8/21, good volume $CISN - new high
mopick: @Bridget $XLK $SMH $MSFT $ADI $MU $HIMX $ATVI $EA $SHOP $BOBE $CHRW $SNDR $R $JBHT $LSTR $CLMT $SC $USG $USCR $CBPX $XBI $INCY $IMGN $BIIB $CORT $MTCH $VERI $CISN #Notes How about $EXEL?
greenpatrol: $JUNO still going. 8% trailing stop since 30. Missed breakout on $IMGN though. Anyone know why $IMGN might be moving up so much?
DAN: @greenpatrol $JUNO $IMGN I see they're doing a deal with $JAZZ. But I don't know anything about it.
Cgress70: @greenpatrol $JUNO $IMGN
"ImmunoGen (NASDAQ:IMGN) is up 11% premarket on light volume in response to its announcement of a collaboration and option agreement with Jazz Pharmaceuticals (NASDAQ:JAZZ) for two early-stage hematology-related antibod ...
greenpatrol: @Cgress70 $JUNO $IMGN Thanks @Cgress70. Excellent summary. I'll pick up a small $IMGN tracking position later today, hopefully near the breakout at 7.27 or so.
greenpatrol: @Cgress70 $JUNO $IMGN Got in $IMGN at 7.30. Going to give it a bit of room, so a 10% trailing stop. Liking the way it's setting up. Will add more on a break over 8.04
spmeyers: $IMGN bouncing off the 50-day m.a.
tjv821: $imgn still going
tjv821: $imgn still crushing it
woodman: @tjv821 $imgn - nice one. Np.
tjv821: $trox and $imgn holding up well
tjv821: $mdxg $imgn $trox working
tjv821: $imgn what happened?
tjv821: $imgn $ichr and $mdxg still gng up
tjv821: $imgn and $himx pukefest continues
tjv821: $imgn anyone else in this??
spmeyers: @tjv821 $imgn watching for buyers around $3.10
tjv821: $imgn will see if 10 day will hold
tradeforfamily: $IMGN This bio-tech continues to move, still working even in this bad tape.
tradeforfamily: @judysteiner $CLVS $IMGN ImmunoGen Reports Positive Data from Trial of Cancer Treatment IMGN853. I am long the stock. Do you know anything about it? thanks
tradeforfamily: $IMGN $EDIT These are two bio-techs working for me, picked them up after recent pull back.
tradeforfamily: $IMGN, check this out, up 18% today
spmeyers: @tradeforfamily $IMGN too extended now IMHO; will watch for later
Bridget: Notes: Defense stocks - $COL is up big and other defense stocks are doing very well knowing that we are going to be increasing our military spending Retail- Some stocks up today $NWL $KSS $AEO, many others finding support Biotech/ healthcare - Quite a few making gains today $RARE $ACOR $AMGN $HUM $UNH $BLUE $AIMT $BIO $IMGN Banking - $BEN and $BAC making strong moves Tech: $AMD is still working $EXTR hitting a new high Breakouts: $TWX (on news of merger with $T) $GOGO - on earnings beat $KBH $BLD AFSI and SSTK to the downside IPOs - $INVH $TELL $ICHR and $FBM hit new all time highs
hwyflier: $IMGN : Nice consolidation/flag after huge move.
TRICIA: @Woodman, etall $FOLD, $TSRO and others - #Baker Bros Holdings ...FYI New Baker holdings w/overall rank & val 9 $NVTA 109M 10 $ONCE 102M 40 $LBIO 16M 51 $IMGN 9M 64 $TTHI 5M 65 $AMRN 5M 74 $ZFGN 4M 78 $ASMB 3M Baker Bros closed out $QLTI $FOLD $SGYP $GERN $TSRO
TRICIA: #ASCO ABSTRACTs 2015 -- AF report: Jumpstart ASCO '15 With This Quick List of Hot Research Abstracts http://www.thestreet.com/story/13150446/... … $PBYI $CLDX $CLVS $KPTI $IMGN $NLNK $HALO
pcotton: #scan #bottom & rise (after hrs 4/22) $AKS $BIND $BNS $CAT $CM $DDD $FCX $FLR $GTLS $IMGN $MRC $QIWI $SFUN $SODA $TTS $X $YNDX
pcotton: #scanResults - #penaltybox - smaller list excluding energy. $CX $DDD $FCX $FTK $GTLS $HCLP $IMGN $KEX $MBT $MRC $QIWI $SODA $WAC $WLK $XOOM $YNDX
pcotton: #scanResults #LowerRightCorner @dunsek @GreenGhost @TunaHelper - my own contribution to this topic based on 1st draft of new scan. Thanks dunsek, some interesting and used those to help develop scan. I missed some of dunsek's because I required a 20% decline. Hey Tuna, I used average of on-balance volume to help validate. Vertical list follows to enable copy to spreadsheet. A lot of energy names, not surprising. $BRGYY $CAM $CIE $CJES $CLB $CLR $CNQ $DDD $EPE $ERF $FET $GPRE $GTLS $HAL $HCLP $IMGN $LPI $MBT $MRC $MRO $NR $OAS $PEIX $PTEN $QIWI $RES $SLCA $SODA $STO $TK $TRGP $TS $UPL $WLK $WPX $YNDX BRGYY CAM CIE CJES CLB CLR CNQ DDD EPE ERF FET GPRE GTLS HAL HCLP IMGN LPI MBT MRC MRO NR OAS PEIX PTEN QIWI RES SLCA SODA STO TK TRGP TS UPL WLK WPX YNDX
Bridget: $IMGN textbook volatility squeeze and run this month. Hit my profit target today.
Bridget: $IMGN Volatility squeeze pop
hwyflier: $INGN $IMGN : Names too close, wrong stock surgery!! Arghhhh...., well they both look good RHRN.
jmat2413: Wow $IMGN down 45%
TRICIA: #Biotech Data Events by YE14 (DATA not PDUFA ) $ACHN Nuc $ARGS HIV $ASPX Ph3 - done $CNAT ACLF $PBYI NSABP $RDUS Ph3 $TLOG Ovarian $XNCR Ph2a RA $IMGN/Roche MARIANNE
TRICIA: ASH 2014 --- Starts this weekend in San Francisco $CELG $INCY $IMGN $ISIS $PCYC $SGMO - All have solid presence at ASH beginning Friday http://www.hematology.org/Annual-Meeting/ JUNO, $KITE $BLUE, $ARIA, $ABBV, $GILD, $ABBV, $CLDX $BMY, $RHHBY --- also have booths and abstracts etc ...
jmat2413: $IMGN - Nice pop today. Long.
michaelH: $IMGN The chart looks good. Any thoughts on ITMN. Their drug for IPF/fibrosis, perfenidone (approved in Europe) is supposed to be a game changer for the Co. if approved here.getting hammered today!
Tricia: IS ANYBODY $ELSE EXHAUSTED $FORM THIS WEEK ????? Up , Down, repeat !Up , Down, repeat !Up , Down, repeat ! I am off to the gym. I am leading some ski trips with the first one just 4 weeks away ..OMG!!! I have been on a 30 day diet and so far, I have lost 30 days ....... sheesh Have a great weekend & may $ASH bring good news to those who have been waiting! Monday watch for newsworthy results in $ABBV, $BIIB, $CLDX, GELG,CRIS,GILEAD ... $GILD, $IMGN, $SNY, $GSK, $INFY, $NVS,PCYC, $SGEN, $TGTX, ad a few more .. I will be following webcasts all weekend ...
Tricia: ...
ARIA- Iclusig, $IMGN - Phase II trial fails for Lung cancer, VRTX: Incevik (HEP $C ) sales falling hard --- The charts can't help you with any of these ...You have to know the technology ... why are you in it and what do you expect .....
:
Tricia: $IMGN no position .. may re-enter .. ImmunoGen reports first clinical data on Sanofi-licensed $TAP compound ImmunoGen (IMGN) says interim data show the $TAP compound SAR566658 is "generally well tolerated and can induce objective responses and sustained stable disease in heavily pretreated patients with CA6-positive cancers."SAR566658 is licensed preclinically to Sanofi (SNY).IMGN notes that "reversible ocular corneal changes were seen at the higher doses."
Tricia: $IMGN ImmunoGen & Roche present Kadcyla results at ECC ( the weekend in Amsterdam showed much needed progress...... may your friends ad or family benefit!) ImmunoGen (IMGN) and Roche's (RHHBY.OB) Kadcyla "significantly extended duration of progression-free survival" versus treatment with a regimen selected by a physician (which generally comprised Herceptin plus another agent) in patients with advanced HER2-positive breast cancer who had previously been treated with Herceptin, Tykerb, and a taxane.Median $PFS for the Kadcyla group was 6.2 months versus 3.3 months for the group receiving the physician-selected regimen. Hazard ratio was 0.528.TH3RESA's primary endpoints are $PFS and OS (data not yet mature)
woodman: $IMGN - I noted (and got long) this one last week as it neared the bottom of its wide upward channel. It is finally bouncing down here. Looks like #Cramer is going to interview the CEO today, so maybe that's what woke this up this morning. Hopefully #Cramer's coverage tonight will help it along some more.
woodman: $IMGN - nearing the very bottom of its wide ascending channel. I have a small position and will to see whether out she goes or I add to it.
woodman: $IMGN - bottom of channel and bouncing.
woodman: $IMGN - ugliness continues as it freefalls down toward the channel support line. Thankfully, I've not had a position in this one and it's been a watch-only for me. I continue to watch it here to see if it straps on rubber shoes or, at least, deploys a parachute. I'm seeing on Twitter references to $ADC technology issues (I don't know if valid or not), yet this bloke here raised the price target to $22: http://investorwand.com/recommendations/.... $SGEN has been doing well, but the last two days has been sold. I have no idea if this is related to $ADC concerns as well (to the extent that such conerns actually exist), or just that $SGEN has seen tremendous gains since the end of June.
woodman: $IMGN - This has been moving up in a wide channel. Today is Day 3 down. It has pulled back from the top of the channel to the 50 day, but who knows if it holds here. While the 50 day is holding at the moment, we still don't have a hollow candle. The bottom of channel looks like the $16s. I don't know if there is something specific driving it down, or this is just a regular pullback within a wide channel. I have no position, but will continue to watch.
woodman: $IMGN - Day 2 down, pulling back to the 50 day. No bounce yet, but watching for it. No position.
Tricia: IMGN: Cut position in half this morning .... conference call was "snarky" IMHO, and they were not specific on data for some trials. Shares were down 4.36% now down 2.5%. The reason I did not close out was because I believe Roche will announce success with TDM-I and $IMGN will get a hefty royalty. Immunogen Inc.had a loss and missed Wall Street's expectations, AND came up short on beating the revenue expectation. Results: Net loss increased 91.37% to $24.4 million (29 cents per diluted share) in the quarter versus a net loss of $12.75 million in the year-earlier quarter. Revenue: Decreased 65.88% to $2.6 million from the year-earlier quarter. Actual vs. Wall St. Expectations: Immunogen Inc. reported adjusted net income of 28 cents per share. By that measure, the company missed the mean analyst estimate of $-0.25. It missed the average revenue estimate of $6.02 million.
Tricia: ...
During the holidays I made several decisions regarding Cancer Stocks - rebalanced the 6 and decided that 3 of them I will NOT sell .....ONXX, $CLDX, and $SGEN, the other 3 are $CLSN, $IMGN, and THLD. I am suspicious that $PCYC may pull a repeat ...
Tricia: $IMGN says that Amgen $AMGN has licensed the exclusive right to use the company's maytansinoid $TAP technology to develop anticancer therapeutics to a third target, which is undisclosed. For each license, $IMGN receives a $1M upfront payment and is entitled to receive milestone payments potentially totaling $34M plus royalties on the sales of any resulting products. $AMGN is responsible for the development, manufacturing and marketing of any products resulting from the license.
Tricia: ...
@Woodman - yes I am in $SGEN (bad timing) and $IMGN ( ver good timing)
$CLDX - full position even though I reduced by 30% yesterday .... agree with Dr. @Slowtime --- it earned abit of a rest but this is a long term play .....
$PCYC - happy I bou ...
Tricia: $IMGN AND $SGEN - Cramers is having both on tonight and stated they have announcements - still researching but also watching ... $SGEN did not get a bounce from $CLDX, $IMGN is up 3/4% ....
Tricia: CANCER and other drugs in development. Tonight #Cramer will have Seattle Genetics $SGEN ( down 4.5%) , and $IMGN (Imugen - both company's have announcements??
$POST SHOW: I will add $SGEN tomorrow, starter for $IMGN will wait for a pullback , al ...
Tricia: CLDX: got some analyst love also - @Boris Peaker, an Executive Director and Senior Analyst at Oppenheimer & Co. Inc.has Celldex Therapeutics (CLDX) as a top pick among the smaller names in the oncology space. He says the company's opportunity in the breast cancer space and the data it is going to present in December may be exciting for the biotech sector - ( Dr. @Slowtime is going to be doing the super happy dance). You can buy his research for $AMGN, $CELG, $CLDX, $IMGN, $CRIS, $PSTI, $CNDO, and PBTH for $75 from the wall street Transcript. I like this analyst's research - both for quality and clarity. gl.
southern: Reuters reporting Irish Finance Minster says Ireland passes latest quarterly bailout review by ECB, $IMF and $EC officials ____________________________________ Early premarket gappers Gapping up: $DRWI +13.8%, $DCTH +4.4%, $MRK +4.3% Gapping down: $SVU -28.2%, $CALX -22.1%, PSLV -4.2%, $SAP -3.5%, $BHP -3.4%, DB -3.3%, $IMGN -3.2%, $BBL -2.7%, $RIO -2.4%, $HOLX -2.1%
gold2stocks: ...
$IMGN was initiated with a Hold rating, Cantor Fitzgerald said. $15 price target. Stock is already factoring in commercial revenue expected from Roche deal.



$NKE



Nike upgraded at McAdams

Jun 14, 2012 | 6:52 AM EDT


$NKE was up ...
jojo1480: Here is a list of Healtcare stocks that I posted on the week end forum: Healthcare Stocks- Am bullish on many stocks in this sector, here is a list of stocks that are trending above the 50wklyMA in a constructive manner, do your own due diligence. $WLP HUM $UNH AGN $CI PFE $BAX BMY HS ABT $IMGN CELG $GILD THOR $AMSG, and the 3PBMs am following $SXCI CHSI $ESRX (ESRX not so hot), am long quite a few of them. edit- that should be the 50wkly moving average Edited on Oct 23, 2011 09:46 Edited on Oct 23, 2011 09:53
jojo1480: Healthcare Stocks- Am bullish on many stocks in this sector, here is a list of stocks that are trending above the 50wklyMA in a constructive manner, do your own due diligence. $WLP HUM $UNH AGN $CI PFE $BAX BMY HS ABT $IMGN CELG $GILD THOR $AMSG, and the 3PBMs am following $SXCI CHSI $ESRX (ESRX not so hot), am long quite a few of them. edit- that should be the 50wkly moving average
vroth: $IMGN breakout , 19.8% of float short.:26AM Immunogen: Roche (RHHBY) discloses Phase II Trial for T-DM1 significantly improved progression-free survival in HER2-positive metastatic breast cancer (IMGN) 9.30 : Co announces that Roche has disclosed pos ...
cking7575: $KERX while we're on biotech, I will add $IMGN, developing a breast cancer drug, but we girls don't get the attention prostrates get http://finance.yahoo.com/news/Up-To-60-Premiums-Being-Payed-twst-2333248097.html?x=0&.v=1
ufocarlisle: $CYCC IMGN - I tried to add to my position on $CYCC since it was up 9.7% on Friday and I transfered money into my Scottrade account but forgot that I can't use the money for 3 days for stocks under $4. So I used the money in to take a new position in another biotech stock $IMGN which was up over 5% on Friday. I like the fundamentals of both stocks.
tnt: $IMGN breakout on daily
tnt: $IMGN, also 10 days of short covering for fuel
CallaLilly: Biotech - HGSI belongs on the list along with $VRML (lost its Q). Studying some charts of the participants in the BioCEO Conference next week (February 8-9). Biotech usually moves on good news (or bad). Last week savaged biotech but still ... Some I'm looking at are $CERS, $PPHM, $IMGN, $ACHN, $KERX, $SCLN, $CVM (most think this is pumped), $CHTP, $BMRN (nice, very nice), $OREX,OPXA, $ARIA, $ACAD, $ALKS, ISPH, $RPRX, ALTH, $CRIS, $PDLI, $ACOR ( on fire), $GNVC (good entry), SUPG (still in uptrend), MRNA, $ALNY, $ATHX, $CYTK ... well there's more but this is more than enough to look at pipeline and charts. DDSS as a February 11 FDA date for Trazadone, which is getting a lot of attention.
taylor: $IMGN, #options - anyone following this stock and know of a pending news items in the next 30 days? I am looking at an $ITM covered write of $IMGN Dec 7.5 call (GMULU) trading at 1.5 with the stock at 8.04 (on the close) for an exercised return of 11.94% BTW: the same risk/reward can be had by selling the Dec 7.5 put.
dlh: $IMGN - I believe they are expecting initial results from a Genentech/Roche study but not sure of the timeframe on that. Anything Genentech is involved in has a very good chance of turning out well.
claudiohbpeg: $IMGN - This is on the move, and the upside potential seems to be huge. As I stated on August 18 http://tinyurl.com/lsxl3a, and on August 19 http://tinyurl.com/ncheju, to me looks like a great buy right here and right now! http://tinyurl.com/lo2uqc .
Kahuna: $IMGN - way too much overhead resistance for me. Needs to trade sideways for at least another month before I would even consider it.
claudiohbpeg: $IMGN - I really love this setup, I am in at 7.15 http://tinyurl.com/n8rogy
Junior: $IMGN - @claudiohbpeg - thanks for the heads up! Can I ask what the numbers along the dotted lines represent? 1.526 for example.
claudiohbpeg: $IMGN - I will take a look to this really interesting setup, since yesterday marked a positive low reaction after a 30% slide in just 2 weeks. http://tinyurl.com/pk5v8a In my opinion a 10% recover from current level can be easily reached with a tight stop at 6.85-6.87
claudiohbpeg: $IMGN - please consider that we have a Short Ratio (as of 28-Jul-09) of 5.3 !!
DeborahS: @Orthodoc, I have biotechs. I'm long $AMAG IMGN $CELG and GILD. $AMAG should have a response from the FDA by the end of December. $IMGN had good results in phase II breast cancer drug last week. $GILD recently had an upgrade and $CELG has finally started to move. -Deborah
Visit the Trading Forum to join in the discussion.
| | |
| --- | --- |
| Stock Price | $USD 5.41 |
| Change | -3.05% |
| Volume | 2,628,000 |
Immunogen, Inc. is focused on the development of therapeutics for the treatment of cancer using cancer biology, monoclonal antibodies and small molecule cytotoxic or cell-killing, agents.
Request Video of IMGN
Already a member?
Sign in here.
Earnings
May 1st, 2020 - 2020 Q1 Earnings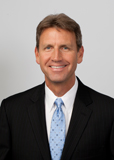 Dan Fitzpatrick
Stock Market Mentor gives you EVERYTHING you need to succeed in the market; all in one place. How easy is that? Dan Fitzpatrick and his elite community of traders share trading ideas, strategies and much more. Dan Fitzpatrick--a world class Technical Analyst, trading coach and regular CNBC contributor--gives you access to all of this with a 14 day FREE membership. Get started TODAY and start trading better TOMORROW with the following premium content:
Nightly video Strategy Sessions with a game plan for tomorrow
Got a stock you want Dan to look at? Just ask.
Patent pending video alerts instantly delivered to you when one of Dan's trading signals is triggered. This is not your typical price alert. This is a short video explaining the action you need to take to make money. No more "Woulda, coulda, shoulda"
Access to over 68,300 stock analysis videos
Access an ever expanding library (68,300) of educational videos that will save you time and make you money
Join a team of friends and traders that have one thing in common; a burning desire to succeed.

Become a Member Today!
Gain immediate access to all our exclusive articles, features, how-to's, discussion group and much more...
Satisfaction Guaranteed!
Your Stock Market Mentor membership comes with a 14 day, no questions asked, 100% money back guarantee!