Immunomedics Inc. (NASDAQ:IMMU)
Bands Volume 200 SMA 50 SMA 20 SMA Videos Alerts Articles Events

Bwhitty: $IMMU wish I left all that money in here. Had positive results on their breast cancer drug. Gapped up today.
Ava: $IMMU trying to Breakout
michaelH: @Ava $IMMU Nice chart, thanks for bringing it to our attention
Ajax4Hire: And the complement; $XBI Bio-Technology; Bio=Life; Techno=art/craft/skill; logy=study of BioTechnoLogy=Life-Craft-Study, aren't we all bio-technologist. Hold% $XBI SPDR S&P Biotech ETF - Top 15 holdings 1.79% $NVTA Invitae Corp 1.60% $INO Inovio Pharmaceuticals Inc 1.48% $NVAX Novavax Inc 1.38% $FOLD Amicus Therapeutics Inc 1.23% $ARWR Arrowhead Pharmaceuticals Inc 1.19% $MNTA Momenta Pharmaceuticals Inc 1.17% $ALNY Alnylam Pharmaceuticals Inc 1.16% $EDIT Editas Medicine Inc 1.15% $SAGE SAGE Therapeutics Inc 1.14% $DCPH Deciphera Pharmaceuticals Inc 1.14% $IMMU Immunomedics Inc 1.14% $KPTI Karyopharm Therapeutics Inc 1.13% $ALKS Alkermes Plc 1.12% $INCY Incyte Corp 1.11% $BMRN Biomarin Pharmaceutical Inc Data from: https://ETFdB.com/etf/XBI/#holdings
Bwhitty: $IMMU I posted on Friday. It was creeping toward ATH toward the close well above average volume. This is after 37 days of tight consolidation.
Bwhitty: $IMMU slow mover but new ATH
Bwhitty: $IMMU perking up a bit. After long consolidation with tight bands it squeezed out the bottom but it was during the last major market drop. Just tested a breakout high. One to keep a eye on.
Bwhitty: @marklesparkle Look at $IMMU on 6/03 usually you are watching when the bands are tight but if it starts to go south good chance it is going south.
Bwhitty: $IMMU nice volume day looking to close strong. Will add at ATH for swing trade.
Bwhitty: @DAN $WING Thx this wasn't on my radar at all. What about glancing back at $IMMU? Very similar daily chart.
Bwhitty: $IMMU hope someone jumped on. worked at well.
Bwhitty: $IMMU watching it constantly, well cause I have no choice. It seems to be breaking down under 8 Day and as other stocks take off medical stocks seem to be loosing there allure.
Bwhitty: $IMMU @Scottrades Is it just me or this or does this thing look like it is ready to pour out like a fountain? Bands opened up a bit with it breaking below 32.18. Only still have a quarter in but thinking of pulling it out before bell.
Bert953: @Bwhitty $IMMU Yeah, looks like she wants to pay a visit to her friends down at the 50dMA. My indicators RSI, STOK & PPO all pointing down. Setting alert at lower BB to buy bear Put spread.
Bwhitty: @Bert953 $IMMU Thx!!
scottrades: @Bwhitty $IMMU Yep, I agree. Watch the Low of The Week.
Bwhitty: @scottrades $IMMU Thx I am all out at this point. Watch it take off and the whole family be upset with me!
Bwhitty: @bRobert $IMMU what do you think of this one? Bands are tight but lost their CEO and don't have one at the moment. You think it will squeeze up or down?
Bwhitty: $IMMU So funny story guys. I am part of two families that are in the process of inheriting a IRA. The man who passed away was very quite about his finances so we didn't know about this account. I just opened up his fidelity and he had a entire account on Red as it were. Every single penny in his account was in this stock. While that is a terrible idea if you look at the daily chart you will see why it was accidental genius. Why weren't we trading this stock?!? He is up like 120% on the thing!
mercury6s: @Bwhitty $IMMU that's weird.. when did he enter the position, before or after March 2020?
Bwhitty: @mercury6s $IMMU Looks like march 12th
Bwhitty: @scottrades $IMMU any advice on this one. I cant exactly start trading this account that is not mine but I can setup a stop loss. The thing actually looks like it is consolidating and BBs are tight. I set stop at 32.18 incase it wants to start a down trend. I know that is tight but we are talking about a lot of money on one ticker.
scottrades: @Bwhitty $IMMU Man, Biotech stocks are wild and hard to get a read on because a lot of times they are news driven. Stock has been in an 8% range the last 4 sessions and so because of that you'd need to watch your position size. Stock is just going sideways right now. Maybe set an alert at 34 and see if there's some good volume.
Bwhitty: @scottrades @Dan $IMMU Oh you guys missed a integral part of this. I am already in it! It is a IRA I am inheriting with one other family member. He has his entire account in this one ticker!! Still in his name so I do not need to make a lot changes but trying to protect what is there.
scottrades: @Bwhitty $IMMU Oh, sorry, I just read your story about the stock. In that case, throw up a weekly chart, put in some staggered stops and let it work.
Bwhitty: @scottrades $IMMU Thx I will do that and honestly if it gets back near 35 and its not a clean break out I will probably sell half just to minimize the exposure. Way too much on one ticker.
drmike54: @AlexH $NVDA (after tomorrow's earnings), $CMG, $CRM, $TDY, $IMMU, $AMZN, $AAPL, $WMT, (or $TGT) $DSL & $MPLX the last two for their yields. Having said that, to buy at the top of the range, rather than waiting for a short term pull back, is a suckers bet. As the host of this Forum says over and over again, "It's all about your entry."
Wykeman: $IMMU. FDA approval of breast cancer drug. NP
que_chimba: @Henry $IMMU $INO $TGT $SNBR $WYNN $LVS $NTGR $XLNX $COUP $CROX $CPAH T.Y.
Henry: #Gappers $IMMU $INO $TGT $SNBR $WYNN $LVS $NTGR $XLNX $COUP $CROX $CPAH
tcardoso: @Wykeman $IMMU jumping up to a 20 year high.
efrain007: $IMMU up 100% in PM. CEO change and stopping breast cancer study and it's up this much for that???
TeslaCoil: @efrain007 $IMMU @DAN Looks like 59 minute trade to me!!
efrain007: @TeslaCoil $IMMU Yup, will be watching that one closely. Personally prefer a gap and run as it's tough to short bio's, but we'll see.
DAN: @TeslaCoil $IMMU Sure does. Need to watch how that opens. It's up on positive news about one of its drugs. You always want to be careful of a biotech stock that jumps at the open because it can move very fast. But this is sure something that I'll be watching for a short entry. Thanks for mentioning it. Dan
sgiseller: @Scottrades $IMMU rocketing off drug trial news, too late to pile on?
docschwaz: @DAN $IMMU This drug fits a niche (triple neg breast cancer) that is a critical unmet need in medical oncology. I agree 100% jump is a lot but this drug should be the real deal so be careful.
glens13: @sgiseller $IMMU FYI - Wells Fargo upgraded to Overweight and $34 Price Target
Egmagur: @glens13 $IMMU Watch the price action. Could end up 200% or go back to up 50%!
scottrades: @sgiseller $IMMU Watch the 1 min chart for a move back above VWAP
DAN: ...
$IMMU -- not a great short at all. Very high risk. If you shorted it, you're not liking the AH action.
$XLRN -- Alert $90.70
$VRTX -- "technically" still buyable according to O'Neil. But I couldn't do it. Too extende ...
gwenzee: $IMMU Now covered by B of A with a buy and a PT of $26.00 Looks like a good P/B opportunity here.
bigbartabs: $LABU ... looks like $IMMU might be the drag on $XBI $LABU today
efrain007: $IMMU might work for a trade over day high
efrain007: $IMMU in 15.23, stop day low
lanedra: $IMMU Anyone trading $IMMU up into earnings?
shoredriver: @lanedra $IMMU when are they?
lanedra: @shoredriver $IMMU Thursday, Nov 15 after the close.
spmeyers: @lanedra $IMMU need to see more volume on break thru 24
lanedra: @spmeyers $IMMU Thanks!
rachel: ...
15. $IMMU – Alert at $26
16. $SRNE – Alert $8.30
bRobert: $IMMU 20d bounce Long
bRobert: $IMMU Nice breakout Target $25 Long stock/calls Add on pullbacks
Bridget: $IMMU flag and now moving higher. Resistance at $17. Target $19
Bridget: #Notes: Financials making a move on Fed comments $SCHW $RF $FAS $BK $TLT falling $IWM is starting to catch up, new highs $XLV is working $XBI is recovering, almost cup and handle $HON - new high $MNST - new high, 50dMA catching up $DWDP - moving higher after a flag, weekly breakout $YUMC - at the top of the range, close to setting a new high, check out weekly chart $IMMU flag and now moving higher. Broke through resistance at $17. Target $19 $GILD - breaking out of tight squeeze, high IVR $WTW - day 2 of this breakout, new high $ILMN - new high on volume $CORT - pullback, now moving higher $BSX - short squeeze $HOG - consolidating, alert at $53 for breakout $LNG - rolling over Airlines seeing weakness - $DAL $ALK $HA $LUV $SAVE
Thebigshort: @Bridget $SCHW $RF $FAS $BK $TLT $IWM $XLV $XBI $HON $MNST $DWDP $YUMC $IMMU $GILD $WTW $ILMN $CORT $BSX $HOG $LNG $DAL $ALK $HA $LUV $SAVE #Notes $fcx Do you think that it is doing phase 3
Bridget: ...
$IMMU - moving higher out of a great pattern. $16 is the 100% fib extension
$EXEL - breakout of long squeeze
$MDXG - coming out of a base
$CMTA - ipo breaking to new high
$EYE $VREX - has been working

$SMH - still rolling over. Same with $NVDA $MU ...
Bridget: $IMMU coming out of a squeeze. Now above $13
Spotdog: @Bridget $IMMU Thanks for the tip
Gary: ...
13. $IMMU – only a momentum stock with a flag. High short interest. But extended.
14. $OPK – 23% of float short. 1 month to cover.
15. $EXAS – shuffling higher.
16. $EXEL – should be long gone on this.
17. $EA – the ...
efrain007: $IMMU holding up nice
efrain007: $IMMU anyone know why this spiked around noon? Can't find any news.
spmeyers: @efrain007 $IMMU no but I'm watching for a clean breakout
Henry: @efrain007 $IMMU http://seekingalpha.com/news/3250047-immunomedics-immuminus-132-deal-hold-shares-rally-11-percent-seattle-genetics-fraction
efrain007: @Henry $IMMU Thanks Henry
efrain007: $IMMU sorry for the late post, buy stop hit @5.33 looks to be breaking out of pennant (or triangle?)
maratom71: @champ @woodman $IMMU Have You looked at this? TYIA! NP
woodman: @maratom71 $IMMU - I haven't. Nice day, though.
maratom71: @woodman $IMMU Check the deal they just made, seems like this can only go parabolic. Just saying. NP TYIA!
mradams0621: ...
15.03% $IMMU Immunomedics Inc. 3.29 800
14.22% $DGLY Digital Ally Inc. 5.30 7850
8.95% $CTRP Ctrip.Com Internat 55.26 5920
8.09% $PTN Palatin Technologi 0.74 24960
8.06% $MTL Mechel OAO ADS 0.87 300
8.00% $SRG Seritage Growth Pr 38.05 2000
7.3 ...
tjv821: $IMMU anyone else in this?
meched49: $IMMU broke out tested the break out now moving higher.
Doogie: $IMMU EGLE- A couple of my underwater positions took off like rockets today. (keep going).
meched49: $IMMU Anyone? Is it a buy yet?
jltrader: $IMMU - $VRTX -- From an article posted by @Tricia this AM, Thanks @Tricia for all your hard work and information. ImmunoGen Inc., a Waltham biotech, on Tuesday stopped a mid-stage study of a drug to treat small-cell lung cancer after it was linked to infections and infection-related deaths. Earlier, Vertex Pharmaceuticals Inc., which is scheduled to move from Cambridge to an expansive headquarters on the Boston waterfront next month, cut 370 jobs, including 175 in Massachusetts, because of a dramatic drop in sales of its hepatitis $C drug. http://www.bostonglobe.com/business/2013/11/08/genzyme-developed-drug-potentially-risky-according-fda-staff-report/kQb4WV3eLkX88sJuVBQWPJ/story.html?utm_medium=referral&utm_source=t.co
DAN: Lucky 13 -- all of the "Lucky 13" are up today, with the exception of $NFLX, which is correcting just a bit. Lucky 13 are: $SCTY $CLDX $GRPN $BIDU $TRIP $IMMU $CELG $QIHU $PCLN $FB $DECK $LNKD $TSLA NFLX
Doogie: $DSW $IMMU -@Dan, what are your thoughts on these 2 charts. I initiated starter positions in both of them yesterday. I tend to be first out of the foxhole and am still learning to wait for confirmation. Did I jump the gun?
dagdog: $DSW @Doogie (Bisherwood) - It's a new you! Not @Dan but, In terms of $DSW, I like charts that look like this one. Are you early? Hard to tell. Earnings are 11/18 so it could have an earnings run. I tend to buy these volatility squeezes too early so I'll wait for a clear move above prior resistance. You have a clear definition of support right at the 50 sma or higher if you aren't comfortable with the 50. I think you bought at a good time and will be able to add on the breakout. In terms of $IMMU, I don't like the chart but that doesn't mean you didn't buy at a good time. Maybe someone else can chime in on that one.
DAN: Hey @Doogie. $DSW -- super illiqluid. 25k shares traded today. It is definitely in a pretty tight #squeeze. One thing for sure -- it's going somewhere! And it'll go somewhere fast. So if the stock pops, you've probably got a good one. If it drops, then you're a winner -- you get the Medal of Honor (posthumously, of course). $IMMU -- you are anticipating tha the stock is starting to firm up. Buying it while it is in a downtrend. I'd say that your downside is about 30 cents -- to $5.00. Needs a catalyst to push the stock higher. One point -- look at where the stock has gone since early July. It's essentially trading sideways. Maybe trending up a bit. So I think $IMMU is goinng to be rangebound for a while.
jnag698: $ACUR, $CHTP, $IMMU @Tricia - Thasnk for mentioning the latest on these stocks. What's your take? I'm not familiar with them. Are they future biotech wonders?
Tricia: $IMMU Immunomedics-Takeda licensing deal terminated, $IMMU -6.8% $AH Takeda Pharmaceutical has notified Immunomedics (IMMU) it's terminating a licensing deal between Takeda's Nycomed subsidiary and Immunomedics for worldwide rights to the latter's Veltuzumab antibody drug for non-cancer uses. (PR)Immunomedics says the notification was received after the company filed for arbitration proceedings in a dispute with Nycomed over delays in Veltuzumab development, arguing the delays amount to a "material breach" of the licensing deal.All rights to Veltuzumab revert back to Immunomedics. The company plans to continue pursuing its arbitration case as it works with Nycomed to fully transition Veltuzumab sales back to Immunomedics.
Esslinger: BioTeck- and $CLDX ...@Tricia mentioned a possible biotech bubble a few days ago and I believe attached an article. $PCYC down 8%, $BEAT down 9%, $IMMU down 9%.
philharmonic: $IMMU - Is today the high volume breakout? Lucky thirteen.
captron: $IMMU - There shows to be about 11 days of short covering on the books. Let the #squeeze begin.
bobm3: $IMMU - is touching the upper channel.
bybyjanice: ARRY: Picked up shares when CEO was on MM. Also took a look at $IMMU when @DAN mentioned it. $IMMU is pretty busy: http://www.immunomedics.com/clinical-pipeline.shtml
bobm3: $IMMU - trying to break out in higher volume.
peterd: Luck 13 @Dan's Luck 13 $TSLA $IMMU $CLDX $CELG $GRPN QIHQ $BIDU $TRIP $FB $LNKD $NFLX $DECK consists of 12 stocks. Which one did I miss in the video? Thanks Peter
mStar: $IMMU is up in a horrible day too, a big 10%. There are always some special cases that to against the trend. I think $IMMU might have a long way to go on the upside. However, $TSL broke down on heavy volume. Its 52 weeks low was under 3. $TSL is around 22 now. I wonder how much lower will $TSL go.
Visit the Trading Forum to join in the discussion.
| | |
| --- | --- |
| Stock Price | $USD 87.68 |
| Change | 0.08% |
| Volume | 840,986 |
Immunomedics, Inc. is a biopharmaceutical company which is focused on the development of monoclonal antibody-based products for the targeted treatment of cancer, autoimmune and other serious diseases.
Request Video of IMMU
Already a member?
Sign in here.
Earnings
October 28th, 2020 - 2020 Q3 Earnings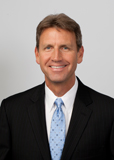 Dan Fitzpatrick
Stock Market Mentor gives you EVERYTHING you need to succeed in the market; all in one place. How easy is that? Dan Fitzpatrick and his elite community of traders share trading ideas, strategies and much more. Dan Fitzpatrick--a world class Technical Analyst, trading coach and regular CNBC contributor--gives you access to all of this with a 30 day trial membership for just $7.77. Get started TODAY and start trading better TOMORROW with the following premium content:
Nightly video Strategy Sessions with a game plan for tomorrow
Got a stock you want Dan to look at? Just ask.
Patent pending video alerts instantly delivered to you when one of Dan's trading signals is triggered. This is not your typical price alert. This is a short video explaining the action you need to take to make money. No more "Woulda, coulda, shoulda"
Access to over 74,700 stock analysis videos
Access an ever expanding library (74,700) of educational videos that will save you time and make you money
Join a team of friends and traders that have one thing in common; a burning desire to succeed.

Become a Member Today!
Gain immediate access to all our exclusive articles, features, how-to's, discussion group and much more...
Satisfaction Guaranteed!
Your Stock Market Mentor membership comes with a 30 day, no questions asked, 100% money back guarantee!