Inovio Pharmaceuticals Inc. (NASDAQ:INO)
Bands Volume 200 SMA 50 SMA 20 SMA Videos Alerts Articles Events

greenpatrol: $INO looks like it's perking up
greenpatrol: @greenpatrol $INO Now forming a flag on a 15 min chart
DAN: ...
$INO -- squeezing...but needs more sideways action. Alert $8.00 AND $9.00
$GILD -- covered this yesterday. Volatile, but trending higher.
$BLPH -- This is a lottery ticket that costs $10 bucks.
$REGN -- Ceiling is $500. Alert $515.50

$ZM -- heav ...
DAN: Good morning. Stocks are set to open a bit higher today. The number of cases of the covid virus is increasing dramatically, which is expected as more tests are done. I'm not going to recount the news or go into any specifics now or in the fu ...
Nepenthe: @DAN $MRNA $BLPH $GILD $NVAX $GSK $INO $WORK $ZM $CTXS Another possible one is $JNJ, FWIW. No position. Cheers. "Johnson & Johnson said human testing of its experimental vaccine for the coronavirus would begin by September and that it could be available for emergency use authorization in early 2021. J&J also said it has committed more than $1 billion of investment along with U.S. agency Biomedical Advanced Research and Development Authority, which is part of the Department of Health and Human Services, to co-fund vaccine research. "
DAN: @Nepenthe $MRNA $BLPH $GILD $NVAX $GSK $INO $WORK $ZM $CTXS $JNJ Will put that on my list. Thanks Nepenthe.
scottrades: $INO on the move
scottrades: @scottrades $INO Unable to hold VWAP.
DAN: ...
I will be doing the same thing for stocks. I'll give you the aggressive trades. The high octane stuff like $MRNA $BLPH $ABT $ZM $INO etc. I'll look for the stocks that have made big moves (can't find the stocks that WILL make big moves because of ...
Firemedic: @DAN $SPY $MRNA $BLPH $ABT $ZM $INO Dan thinks for trying to be all the flavors in the ice cream store. Im pretty vanilla. I sitting on my 25% recommended position as noted and happy with that. I am of the opinion that we do go lower again. We have a whole month of nationwide shut down with potential for massive negative news. My little secret is that I believe we dont go to new highs at all but ultimately end of in a multi year down turn. The money policy coupled with the damage to business should do the trick. In the meantime I will look to buy the retest and watch for your analysis going forward. Thanks for giving us lots of trading options.
DAN: @Firemedic $SPY $MRNA $BLPH $ABT $ZM $INO Hey Firemedic. I share your view for the rest of the year. I think the market will ultimately rebound nicely...but I doubt it'll go to new highs again this year. I'll wait for that pullback and then probably buy big. But not yet.
Ajax4Hire: @DAN $SPY $MRNA $BLPH $ABT $ZM $INO People will always have FOMO. I do not want fish. I want to be taught how to fish. I am not here to have @Dan reach into my account and press the Buy/Sell button for me. If I wanted that, I would simply buy the $DAN-SMM ETF. It is up to me to decide if an addition to the Growth Stock List is right for me. My request; Keep teaching me how to fish.
DAN: @Ajax4Hire $SPY $MRNA $BLPH $ABT $ZM $INO $DAN Oh, I won't stop teaching you to fish, Ajax. That's a promise.
DAN: ...
$INO -- Gap 11%. Down 13% from the high. Down 3.61% on the day.
$RHHBY -- Roche Pharma. Tocilizumab to treat C19. Watch for breakout above $50-day MA.
$ABT -- Gap and crap.

TELECONFERENCE/WORK-AT-HOME STOCKS::
$TDOC -- online healthcare with 3000 ...
scottrades: My video notes for today: $SPXL: Even if you didn't hold overnight, this was a great trader this week. $SPXS: Daily Higher Low. Held above the 50 Day. We'll see what next week brings. Some stocks to watch next week: $GM: Ordered to make Ventilators $CHWY: Not as ulgy as it was 2 Days ago. $NLOK: Mentioned this the other day. Its working $CVS Watch $60 $UBER Watch 28.70 $INO Biotech (risky), but ok chart $AYTU For gunslingers only. $NVAX Virus trade. $FRO Shippers catching a bid, Watch above 10
Cheezit: $ino started swinging wildly. Wonder what's going on there?
champ: $INO @ $7.80 up over 38%, really nice move, the President called a meeting with Health Care Officials today, real soon, per CNBC, they are calling this an emergency meeting....the government is moving $$$'s into all of these type of stocks.
Junior1: $CODX $INO getting destroyed
kbrowe: @Junior1 $INO Short report issued by Citron's Andrew Left blasting the company.
Ruthboone: @PhilHarmonic #Markets I only have a few positions. ONe being $INO ans then a few others that are not fairing well this am. They are good long term company's but do you hold on in this situation ?
PhilHarmonic: @Ruthboone $INO #Markets You have to ask someone who knows you better than me. Or ask the Mentor.
dagdog: @Ruthboone $INO #Markets Such a difficult question and as PhilHarmonic mentioned it's difficult to know your situation so hard to advise. Most positions are just plain ugly today! Remember, if your positions are long term stay on the weekly charts...the daily will cause your heart to skip or stop for that matter. Oh, and breathe...
beld: @Ruthboone $INO #Markets https://thefly.com/landingPageNews.php?id=3047548&headline=INO;CODX;IBIO;APT;AHPI;LAKE;NNVC-Citron-Research-says-SEC-should-halt-Inovio-sees-stock-trading-back-to- story about INO...citron!
champ: @Sher $COCP $WMT --- I also took profits on $INO, @ $19, this morning. Same at $COST.
Herb: @champ $COCP $WMT $INO $COST Nice trade $INO.
champ: @Herb $COCP $WMT $INO $COST ---- #Thanks....I posted new swings trades, on the close on Friday, 3/6...in $INO and $MRNA, for the open this morning, worked out, got lucky, took profits on both this morning.
champ: $INO, my swing is still working.
dpugh: @champ $INO I'm glad I didn't set a tight stop earlier this morning!
champ: $INO, real nice and it sure looks like this move could continue, with zig-zags.
champ: $INO......#Traders-at-Work, let them work.
champ: @Herb $OPK --- It is this one $INO, for now. This stock $OPK, has always been a real loser over the years but maybe that might change, if they get the right CEO.
Ruthboone: My irrational side wants to sell all other positions and load up on more $INO
champ: @Ruthboone $INO ---- $GILD and $MRNA are also moving a little but all are zig-zaggers.
champ: $INO $MRNA, swinging Specs in both. .......Great day-trades in $INO, on In and Out trades, near LOD's and HOD's.
champ: @Sandra $ZM #harder --- Don't be to concerned about moving right back in if that happens. I was trading the zig-zags to today in $INO....the LOD-Turns and also the turns, off of the HOD's
Sandra: @champ $ZM $INO #harder Great point, thanks!
champ: $INO @ $8.50, they have a #Virus-Vaccine, this is a new Day, with new Zig-Zags, they accelerated their time-line and that was yesterdays #Hot-News. This is a get rich fast type of stock but that depends on size.
champ: $INO, +19%, up again this morning.
coldevinc: @champ $INO Why? Earnings?
champ: @coldevinc $INO --- Fast tracking a C-Virus vaccine in China, ER on 3/12/confirmed. #Spec-position.
DavidM: @champ $INO #Spec-position Have you exited $INO?
champ: @DavidM $INO #Spec-position --- Yes and I only broke even, plan didn't work out but it still might.
DavidM: @champ $INO #Spec-position Did well on the first round, trying to decide if/when to get back in. I missed the gap fill.
Herb: ...
DNA-based immune therapy and vaccine developer, Inovio Pharmaceuticals, Inc. $INO has received grants from CEPI to develop its DNA vaccine, which may generate protective antibodies and protect patients from infection.

This Zacks Rank #3 (Hold) comp ...
Bridget: @Herb $REGN $MRNA $INO $NVAX $SNY #1 #1 #2 #3 #3 #3 Thanks for this information, very helpful.
Herb: @Bridget $REGN $MRNA $INO $NVAX $SNY #1 #1 #2 #3 #3 #3 It kind of explains why $REGN seems to be trading in a different universe.
Sher: @Herb $REGN $MRNA $INO $NVAX $SNY - Thanks Herb... Great post!
Auto: @Herb $REGN $MRNA $INO $NVAX $SNY #1 #1 #2 #3 #3 #3 Thumbs up! Thanks
mariemicheles: @Herb $REGN $MRNA $INO $NVAX $SNY #1 #1 #2 #3 #3 #3 Thanks for the post Herb.
champ: $INO...up 17%, posted yesterday.
champ: $INO, HOD, but still dancing around...a Virus play.
champ: @issues $CODX--- I'm out for now, not going to swing, I'm guessing that the bounce is over for the Day but I'm watching. However I'm going to swing 1/2 of $INO, took profits on 1/2 already.
champ: $INO...HOD...more News.
champ: $INO, @ $7.40....ran-up too fast, had to take profits.
champ: $INO, WOW...now up 91% and is still moving-up, in the AH's. Don't really know but maybe this one is the real deal, C-Virus Vaccine News. However, I took profits on what I thought was HOD.
champ: @Pcdentist $INO ---- YW,..real nice, and you took profits in the AH's. Always need to pay yourself off, never know how any swing-trade is going to pay- off, after a huge-run-up. My entry as you know was yesterday, I was holding size. I will be taking another look-see in the morning, for a possible re-entry. .......Yes, another huge Risk-reward trade, forum post can really pay-off, plus alerts also work. #Good Work, the set-up is, keep them on target and when the putt goes in, thats what I'm talking about and after a total run of around 120%, we were forced to move off.
champ: $INO, News...CEO said, test trails will start in April, for the C-Virus.
Sher: Antiviral producers pre-market price stats: $GILD - Up 5% $INO - Up 10% $MRNA - Up 25% $NVAX - Up 26% $VXRT - Up 24% Holding multiple long call positions in "G-N" and am long common in $VXRT...
sniper: @Sher $INO $NVAX $VXRT thanks
martyrb3: @Sher $GILD $INO $MRNA $NVAX $VXRT 5 home runs! Congratulations! I have $MRNA stock only.
jwstich: @Sher $GILD $INO $MRNA $NVAX $VXRT ??G-N
Herb: Anybody looking at $INO as a Corona stock that is not overextended?
Sher: Just added $INO, $NVAX and $VXRT to current vaccine producer holdings...
mradams0621: @Sher $INO $NVAX $VXRT Do you happen to have any thoughts on $GILD? Long and a long time and would love to get back to even. Not likely but it's making a bit of progress.
champ: @Sher $INO $NVAX $VXRT $GILD $MRNA --- Back-in this morning and then I took full profits again today on $GILD, on the turn and posted. My guess was, I hope that I can buy this back at a lower price, again. If not I will move on or wait.
Sher: @mradams0621 $INO $NVAX $VXRT $GILD - I've been in and out of $GILD, a few times lately, and am currently long Mar. $72.50 calls - I pretty much only day/swing trade, so am probably not the best person to reference concerning long-term holdings - Rig ...
champ: @Sher $INO $NVAX $VXRT $GILD $MRNA ---- China is currently using this drug, Remdesivir and that drug was mentioned in that News briefing, by its name, not by the companies name, $GILD, I also took profits around HOD and I will buy-back if it is in play again, after the open. I'm trading stock positions, with speed, if needed. ......Also in that same News briefing, face masked and all medical protection covering were mentioned, by the President, he said that they are currently buying everything they can get, they are stock piling protection supplies. However No company names were mentioned either, but these are in play... $APT and $LAKE, but their will be know lawsuits because they did not mention company names. ......However also tonight on Fox, $MRNA, was mentioned because that is News, they have the first CV drug, that is currently in trail.
woodman: $INO - hair on fire trade. Up 20% today after a series of big moves up and down over last few weeks - from week to week or so, it's been up 47%, down 23%, up 100%, down 47% ... now back up. Play with fire at your own risk.
brett_anderson: $INO after receiving a 9M grant to develop a vaccine for the coronavirus, this one's up bigly. NP, but something i'll be watching today.
Sher: $INO – Mid-morning: Took profits on sizeable $10 call position, put on yesterday, for 110% gain; Replaced with Apr. $11 call position on afternoon PB. $INVA – Continuing to "right" its ship after disastrous and unfounded post-earnings sell-off, with 2-11-19 $14.06 print marking bottom (28% fib. retracement, to date) – Still holding Mar. $17.50 long calls and added Mar. $15 calls today.
Bob G: @Sher $INO $INVA Gotta think you meant to say NIO and not INO? I don't think INO has seen $10 for years now. But INO?, I too bought calls the other day and sold them today although didn't quite make 110%. Well done!
Sher: @Bob G $INO $INVA - Yes, I meant $NIO, although $INO is kind of "catchy" don't you think?
spmeyers: $INO looks like it could blast higher
Cheezit: $ino making a break through the 200dma
champ: @maratom71 $NTRP -- I'm sorry but I don't trade or invest in the Biotech stocks... too much research and you have to keep a close watch on them.....but I do have a position in $INO. However, I do trade the ETF $LABU a lot...on News......I forgot about $GWPH....I have a a long term position.
champ: $INO --- Up 7% @ $7.15 today ...I'm holding a position
stevef214: @champ $XON Wasn't congress supposed to vote again this month. Do you have any other news on this one and $INO
champ: @stevef214 $XON $INO - They pass the funding bill....don't really know about another vote in Congress....maybe you could fill me in on that. I don't see any new news... other than a new post on Yahoo this morning...on $XON
stevef214: $XON $INO stopped out of both for overall small gain
barbjim12: @stevef214 $XON $INO Any news as to explain the drop? still holding a position
stevef214: @barbjim12 $XON $INO Probably that our illustrious congress delayed the vote again as @Champ posted. I am still watching to get back in.
Bridget: Notes: $ABX / $NEM - gold and steel seeing a nice bounce $FDX - huge breakout, but not that extended on the weekly $ETSY - nice Vol Squeeze breakout BIDU - broke its downward trendline $TEAM - saw this breakout early, might be exhausted now $BITA - Vol squeeze breakout $SO / $DTE/ $XLU - utilities are perking up $TAP - breaking out of long term consolidation on the weekly, phase 3 $INO - coming off the 50MA on volume, huge IV in this one. Also a possible covered call candidate $GDDY - nice move today and about to hit an all time high $FB - good buy point here, I would recommend calls way out in time $PG - big swings today which makes me feel like this might be getting toppy and losing upward momentum
champ: $XON $INO...The Zika bill is still on hold because of other issues now...it's not about Zika anymore....they have an agreement on that part of the bill. A procedure vote for the Government spending bill has now been moved from last night and has been rescheduled for today at 2:15 PM .....members are eager to return home to start campaigning .... as soon as possible....they were wanting to recess this week but the deadline is not until 9/30 ...so it will probably not happen until then.....they just can't get anything done. Just more uncertainly....so it goes on and on...not good....not helping the markets.
barbjim12: @champ $XON $INO One has to wonder if the move is already built into the price. Own position at this time with small profit, and waiting.
champ: @barbjim12 $XON $INO - Need to take a look at the YTD charts on both and you can see..... that might have been the case earlier but I don't think it is now. You will see price and volume spikes when this Zika bill gets funded.....Just last week $XON was HALTED on news coming out of Florida. Their is also some chatter about breaking this bill out from the main funding bill but that won't happen because they just can't get anything done.
woodman: @champ $XON $INO I agree with you, champ. The stocks have pulled back and/or are at relatively low spots on the charts. Same for $CERS.
champ: $XON $INO - #Zika Funding Bill - Their is now a post on politico.com that says ..Conressinal leaders have a tentative deal that would resolve a fight on the Zika funding bill. A procedural vote is scheduled for 5:30 P.M. today Monday 9/19. This Zika ...
woodman: @champ $XON $INO #Zika Interesting. My $OSUR turned around. Still down today but a hammer. $CERS, which I never bought, has a fairly long tail too.
woodman: @champ $XON $INO #Zika I took a flier on $CERS to go with my $OSUR.
champ: @woodman $XON $INO $CERS $OSUR #Zika -- Good Luck!
woodman: @woodman $XON $INO $CERS $OSUR #Zika Same to you and thanks for your post!!
champ: $XON $INO - Press Release....US Senator Mitch McConnell 9/12 ... " I expect to move forward this week on a continuing resolution that will include funds for Zika control " ....hopefully the bill should pass this week or early next for the funding . I'm still holding both of these swing position and upon the approval of the funding bill....my guess is both of these stocks should have a nice bounce.....you will know went that happens by watching both of these stocks because both will be... Halted for news.
champ: $INO - News...Just a little info on INO ...they announced on 8/2 that they are testing a Zika vaccine and it is in phase 1 trail on subjects now ...for protection....same as a flu vaccine. I expect all of these Zika stocks to zig-zag until the funding bill is passed.
Bridget: Notes: IPOs - $PI, $RETA $YIN $CRBP Breakouts: $FOMX, $NTES, $LAD, $CVI, $CVRR, $GKOS $PZZA, $CONN, $BUFF (down) Holding up pretty well: $INO, $V, $TCK, $APC, $MET, $YY, $RAD, $NEWT, $NVAX, Moving Further Down: $EBIX, $CENT, $PAYX, $STZ, $ETE
champ: $XON up 3.15% and $INO up 7.75% - I'm still holding both of these Zika stocks....Congress is still fighting in the school yard on the wording for the funding bill but they are getting close....funding should be any-day now.
woodman: @champ $XON $INO - I'm in $CERS (low risk buy today) and $OSUR for Zika. Good luck to us both!
PJMR11: @champ $XON $INO Cut my losses on XON (small loss) by selling on this uptick. Will be looking to get back in as things settle out
champ: @woodman $XON $INO $CERS $OSUR - They all should work ...whenever they pass the funding bill...Good Luck to You!
gwenzee: @woodman @champ $XON $INO $CERS $OSUR I have a question. Isn't there an "emergency" acct. someplace that would fund this type of situation so that asking for the passage of a funding bill wouldn't be necessary. It seems to me the only thing that they want is to further pad another government agency. Would love to hear you comments.
champ: @woodman @TunaHelper @ rck89 $XON $INO $CERS $OSUR - I took a look at this stock $OSUR and I just don't know about this stock for a Zika trade....maybe the two words that you used... is right on up until now ....has been....I don't really know. Howev ...
Visit the Trading Forum to join in the discussion.
| | |
| --- | --- |
| Stock Price | $USD 24.09 |
| Change | 15.10% |
| Volume | 62,177,300 |
Inovio Pharmaceuticals, Inc. is a biomedical company, focused on the development of next-generation vaccines to prevent or treat cancers and chronic infectious diseases.
Request Video of INO
Already a member?
Sign in here.
Earnings
August 6th, 2020 - 2020 Q2 Earnings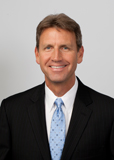 Dan Fitzpatrick
Stock Market Mentor gives you EVERYTHING you need to succeed in the market; all in one place. How easy is that? Dan Fitzpatrick and his elite community of traders share trading ideas, strategies and much more. Dan Fitzpatrick--a world class Technical Analyst, trading coach and regular CNBC contributor--gives you access to all of this with a 30 day trial membership for just $7.77. Get started TODAY and start trading better TOMORROW with the following premium content:
Nightly video Strategy Sessions with a game plan for tomorrow
Got a stock you want Dan to look at? Just ask.
Patent pending video alerts instantly delivered to you when one of Dan's trading signals is triggered. This is not your typical price alert. This is a short video explaining the action you need to take to make money. No more "Woulda, coulda, shoulda"
Access to over 71,900 stock analysis videos
Access an ever expanding library (71,900) of educational videos that will save you time and make you money
Join a team of friends and traders that have one thing in common; a burning desire to succeed.

Become a Member Today!
Gain immediate access to all our exclusive articles, features, how-to's, discussion group and much more...
Satisfaction Guaranteed!
Your Stock Market Mentor membership comes with a 30 day, no questions asked, 100% money back guarantee!