Inovio Pharmaceuticals Inc. (NASDAQ:INO)
Bands Volume 200 SMA 50 SMA 20 SMA Videos Alerts Articles Events

traderdl: $INO hod - watching for break of downtrend on daily
Bwhitty: $INO Just one take on this stock but continues above resistance for new 52 weeks remembering it was once worth over 10.. Strong volume continues into this stock.
Richlion1: @scottrades $MNRA $PFE $INO $NVAX I guees time will tell Scott.
scottrades: NYT is saying the White House has picked 5 Vaccine Candidates. $MRNA $PFE included. $INO and $NVAX not included.
Sparrows: @scottrades $MRNA $PFE $INO $NVAX Just like that INO dropped more than $1. I am out.
sgiseller: @scottrades $MRNA $PFE $INO $NVAX Not so sure they have a great record of picking a winning strategy
Bert953: @Sparrows $INO my take - no position: doji on Mon followed by gapdown tues & today. RSI went negative Monday PPO histogram has been negative since last week, stochastics turning down with a lower high.
Sher: FYI for anyone holding vaccine developers: Non-Warp Speed COVID-19 vaccine players under pressure Jun. 3, 2020 3:29 PM ET|About: Vir Biotechnology, Inc. ($VIR)|By: Douglas W. House, SA News Editor Certain COVID-19 vaccine developers that the Trump administration left out of the final round of Operation Warp Speed are under pressure on the loss of potential federal funding to support their development efforts. Selected tickers: Vir Biotechnology ($VIR -9.5%), Novavax ($NVAX -13.6%), Dynavax ($DVAX -4.4%), Altimmune ($ALT -6.6%), BioNTech ($BNTX -1.0%), Arcturus Therapeutics ($ARCT -11.6%), Soligenix ($SNGX), GeoVax Labs (OTCPK:$GOVX -3.9%), Inovio Pharmaceuticals ($INO -12.8%), iBio (I$BIO -5.2%), Vaxart ($VXRT -6.3%)
Jim88: @Sher $NVAX $DVAX $ALT $BNTX $ARCT $SNGX $GOVX $INO $BIO $VXRT === $BNTX is partnered with $PFE, so they are funded, but add $SRNE to the list.
Allen: $INO Keep an eye on $INO. It pulled back pretty hard and is recovering well. Could move very well today. Above vwap.
Auto: @Allen $INO looks like it found a bottom for now added 8>)
Junior1: @Allen $INO daytrade... weekly options close to par
champ: $INO $MRNA and others are now falling back... looks like because of the $AZN-News, watch the close.
Showmethemoney: $INO. Up 30% on pre-market
Showmethemoney: @scottrades. $INO It figures I got stopped out as well yesterday! Let us know if you think there is a trade here today
nathan09: @Showmethemoney $INO SAME
scottrades: @Showmethemoney $INO I think it's worth watching at the open for sure. Not as clean of an entry that it gave yesterday after the shake. Hard to trade something that trades in a 5% range up and down in the first 30 mins of the day.
Crodmm: @scottrades $INO Held on to a small position from a good entry yesterday, thanks Scott. Will watch for your thoughts today and see if we get a gap and run or gap and crap
scottrades: @Crodmm $INO I'll be watching it this morning as well.
Sher: $INO - Put on a few May 29th $15 calls yesterday, thinking that the market may refocus on their COVID-19 Vaccine entry, INO-4800, after it began to question $MRNA's actual study results - The position went south, immediately, making me think I'd scr ...
Allen: $INO Pop on vaccine news. Seems to be holding first 5 minute low.
Danzguy: @Sher $INO $MRNA Your posts are appreciated; keep it up, plz!
Bwhitty: $INO almost grabbed when it tested 15.65 3 times but second guessed myself.
quickrun: @Bwhitty $INO Crazy luck, decided to take a position yesterday and it popped today. Sold it pre-market at $17.7. taking the gifts given to me.
Bwhitty: @quickrun $INO Good for you! My attempted entry would have backfired anyway :)
AdrenalineTrade: $INO bull flag 15 min chart
scottrades: $INO trying to pop here.
scottrades: @scottrades $INO Stopped out.
Bwhitty: $INO man that is a hard stock to trade.
Showmethemoney: @Bwhitty $INO Tell me about it. I've stopped trying! lol
DAN: @Bwhitty $INO If it's a hard stock to trade, then look for something else. Seriously, it's not worth the brain damage. (I've never traded it...but just saying that it's not necessary to stick with a stock that's costing you money. That's why I shy away from $TSLA and a few others. Nothing but losses for me).
Auto: $INO Boom! added
jericgray: @Auto $INO @SCOTT --Thanks Scott -- look fwd to your next live trading video
teacher5: @Auto $INO Me too! Thanks, @Scott.
Showmethemoney: @scottrades $INO I was stopped out as well. From now on just buy it when I'm stopped! LOL
scottrades: @bogiedog1 $MRNA Seeing some downside moves in other #Covid stocks too like $INO and $NVAX After Hours as well.
kbrowe: @scottrades $MRNA $INO #Covid What's amazing is that this news on $MRNA pretty much brought the whole market down this afternoon. Usually questioning news on one stock only impacts that stock (and similar sector ones) down. There is a lot of hope for a virus cure built into the rally, I'm thinking any more bad news like that and we all go lower.
scottrades: @kbrowe $MRNA $INO #Covid Yep, I mentioned it today in my morning note. This market is like wack a mole.
scottrades: $INO getting close to a break of 14.10
scottrades: $INO taking another run at 14.10
scottrades: $INO Broke above and is holding above.
scottrades: My notes today: $SSO / $QLD Gap's aren't fun. $GDX Still in trend. $GLD I bought some on the pullback in a LT account. $FNKO Popping out of a Squeeze $SINA Popping out of a Squeeze $INMD Short term Squeeze near the close. Watch for a continuation tomorrow. $OSW Watch 6.50 $BOOT Great volume today off the low. Earnings Wednesday $INO Getting tight. $LIT Nice volume today and holding the 200 MA $AZN Another potential Covid Stock.
alfred1939: @scottrades $SPY $QQQ $GLD $APT $LAC $INO $MRNA $DIS $WGO $CWH Scott take a look at this stock. Should do well in the near term. People are going to be taking to the road this summer with the Corona Virus and cheaper oil.
phgruver: @alfred1939 $SPY $QQQ $GLD $APT $LAC $INO $MRNA $DIS $WGO $CWH You just listed 10 tickers, which one do you want @Scottrades to look at?
scottrades: My video notes: $SPY Juuust above the Daily 8EMA $QQQ Nice close, good volume. $GLD Strong all day. I closed out all my trades but will look for more next week. $APT Inside Day. I sold my swing this morning and Looked for more but it was not to be. $LAC Had a late alert on this go off just before the close. Lithium Producer. $INO Consolidating above the 8EMA. $MRNA Quite a ride today but a strong close. $DIS Good volume today, watch 110 $WGO Trend is in tact. Up on High Volume, Down on Low Volume. Watch 52.40. Have a great weekend!
Showmethemoney: @DAN $INO is looking like another $CODX big volume and moving on up. Accumulation? Institutions own 27%
Showmethemoney: @DAN. Any thoughts on $INO Looks good here.
Obsxllc: $INO-moving higher
Obsxllc: @Obsxllc $INO talking about a squeeze!
nnkumar13: $INO good move today..
AlexH: $INO is runing into the close on high volume, this will gap tomorrow
Sher: @AlexH $INO - They report today, A/C
michael2010: $INO Do you know INO seems to be moving after earnings? I know.
sniper: @scottrades $UAA $AMAT $CLF $MAR $CSCO $CPE $JD $INO $KOS $ON $TLRY $CAH $ACB $AN $WIX $SDC $GBDC $NCLH $DUK $NBEV $ICPT $SPG $CYBR $DDOG $CEVA $MYL $CHH $HMC $ET $LOGI $OAS $NVAX $ZBH $PRTK $ABUS $GWPH $VCTR $SALT $WVE $GNC $AMRX $ETR $NOG #Earnings thanks $amat opps missed that will sell before earnings
scottrades: Some #Earnings to be aware of this week. $UAA $AMAT $CLF $MAR $CSCO $CPE $JD $INO $KOS $ON $TLRY $CAH $ACB $AN $WIX $SDC $GBDC $NCLH $DUK $NBEV $ICPT $SPG $CYBR $DDOG $CEVA $MYL $CHH $HMC $ET $LOGI $OAS $NVAX $ZBH $PRTK $ABUS $GWPH $VCTR $SALT $WVE $GNC $AMRX $ETR $NOG
Herb: @scottrades $UAA $AMAT $CLF $MAR $CSCO $CPE $JD $INO $KOS $ON $TLRY $CAH $ACB $AN $WIX $SDC $GBDC $NCLH $DUK $NBEV $ICPT $SPG $CYBR $DDOG $CEVA $MYL $CHH $HMC $ET $LOGI $OAS $NVAX $ZBH $PRTK $ABUS $GWPH $VCTR $SALT $WVE $GNC $AMRX $ETR $NOG #Earnings Thanks Scott.
DAN: ...
$INO -- Earnings on Monday.

Requested Videos

$BMY -- Squeezing on the daily, but weekly bearish engulfing at the end of April gives me pause. Would you wait for a breakout to buy? Yes, I'd wait.
GOOSE: Expiration Friday: Expired Option, $INO 5/1/20 15.5 CALLS STO @.70 $INO 5/1/20 17.0 CALLS STO @1.15 $INO 5/1/20 19.5 CALLS STO @.85 $AAL 5/1/20 11.5 CALLS STO @.43 $DAL 5/1/20 22.0 PUTS STO @.45 $DAL 5/1/20 23.0 PUTS STO @.73 $RCL 5/1/20 40.0 PUTS STO @1.65 $CCL 5/1/20 13.0 PUTS S TO @1.15 I neglected to open an new page to type this post, so now this post is obscuring the SMM/OMM page. I'm not going to re-type this, So I'm posting this early, and will edit it @4:00 o'clock if there are any changes to be made.
AdrenalineTrade: $INO tempting me but gut says no
Brock: @AdrenalineTrade $INO what's the rationale on $INO where it is?
Bert953: @AdrenalineTrade $INO looks really bearish to me. Bear evening star candle signal from monday, then 2 dojis followed by a gap down= bearish best friend signal, PPO, RSI & stochastics rolling over & she looks likely to close < 8dEMA. "Danger Will Robinson, danger"
1winkie: @charles23phelps $NIO $INO - was reiterated as Buy and its price target was raised to $17 from $13 at H.C. Wainwright. The stock was indicated up over 6% at $14.62 after announcing promising MERS data could set the stage for a potential COVID-19 vaccine.
charles23phelps: @1winkie $NIO $INO $INO or $NIO?
1winkie: @charles23phelps $NIO $INO - $INO
AdrenalineTrade: $INO Watching for a break of 13.25. Could rip if we breakout.
AdrenalineTrade: $INO Wow, that was fast. Congrats to anyone who took part. Just alerted, it triggered 30 seconds later.
AdrenalineTrade: $INO R/G
Delivery0516: @AdrenalineTrade $INO Thank you; added some long stock to my short put position
Sher: Been taking profits on several front month call positions (day/swing trades): Friday: $INO, $SNY Monday: $CRWD, $DBX, $FCEL, $GNMK, $INO (3rd in/out trade) Today: $SDC (out of all positions on huge AM pop) New positions, today (prospective earnings runs): $AG (thanks Scott) – May $8.00 calls – ER on the 14th $CIEN – May $40 calls – ER not until June – Lousy entries (caught in phase 2 PB) $EWZ – May $22 calls - MAs seriously reversed, but back above the 8, 20 and VW averages - Temp. bottom in on Friday - Nice pickup in money flow and momentum, this week - Up 6.5%, today. $INSG – Added to May $15 calls put on, yesterday, after taking nice gains on May $12 calls, prior – Due to report on the 6th. $NIO – May 29th (weekly) $3.00 calls – ER May 25th. $SPR – May $20 – ER May 6th. - In at $1.65/share.
AdrenalineTrade: Power hour! Let's see what today brings. My intraday longs are: $INO, $SD, $JETS, $TLRY, $UAVS
AdrenalineTrade: $INO wants to take out the HOD by the looks of it
wildcatweb: $INO...Moving wit volume after hours. Successful trial with Covid Vaccine. Moving to next phase.
jnvest: @wildcatweb $INO Sold today for a small profit. Oh well..
wildcatweb: @jnvest $INO A lot of profit takers on the news. Might be interesting on the open. I noticed it was sitting on the VWAP late in the day and picked up a few shares.
scottrades: Citron giving $INO a $1 PT.
Cheezit: @scottrades $INO Ya they love to pound on $INO. This stock moves like a candle in the wind.
AdrenalineTrade: $INO - - - Coming in fast now
AdrenalineTrade: $INO - - - Re-entering at 13.50, solid intraday pullback. It may go to 12 or so, but I wanted to have some skin in the game here. Small starter position.
AdrenalineTrade: $INO - - - 15 minute chart, watch this candle. Volume is the tell.
AdrenalineTrade: $INO - - - Watch this candle! 15 min chart. Giving a great tail, but volume is still not convincing. The previous candle may have been our capitulation though. I am long.
Bert953: @AdrenalineTrade $INO nice 15min hammer, creating morning star signal.
docschwaz: $MRNA $INO Guessing tomorrow will be vaccine day. Buying into the close.
Sher: $INO - Snippets from Inovio's CEO's interview with Jim Cramer, last night:

"We expect to finish enrollment of all 40 volunteers before the end of April," Inovio Pharmaceuticals CEO Dr. Joseph Kim told CNBC.

The small Pennsyl ...
Moxie: $INO Picking up on volume
sierramp: @Moxie $INO It's walking up the 8-min MA so far. Another bump in volume.
Sher: $INO - CEO on Bloomberg...
Moxie: @Sher $INO Thanks for the info Sher!
GOOSE: A TRADE: $INO STO 5/1/20 15.5 CALLS @.70
CharlieCanada: $INO still chugging along.
AdrenalineTrade: @CharlieCanada $INO As long as that daily volume trend keeps increasing, you can stay with that trade. Just watch for a reversal up here but great trade for sure.
GOOSE: TRADES: $INO BTO STOCK @13.44, 13.69, 13.89 $INO STO 5/1/20 15.5 CALLS @.70 Covered $INO STO 5/1/20 17.0 CALLS @1.15 Covered
CharlieCanada: $INO HOD
GOOSE: A TRADE: An add to: $INO STO 5/1/20 19.5 CALLS @.85
CharlieCanada: Looks like $INO wants to take a crack at that $15 wall. It's blues skies above that!
mgoodw: @GOOSE $INO I like to watch your option trading to learn. General options question for you Sir (or Ma'am) If you STO an INT call or put and they are INT at expiration, do they automatically get exercised if you don't BTC? Or can they just expire worthless.
Robert1965: $INO off and running
Robert1965: $INO off and running
que_chimba: @Henry $IMMU $INO $TGT $SNBR $WYNN $LVS $NTGR $XLNX $COUP $CROX $CPAH T.Y.
scottrades: #GunSlinger Gaps: $CPAH Lots of premarket volume. Gaping up 80%. $SNBR Up 22% on Earnings. Mentioned it last night. We'd like to see a daily close above 29.60 $OIL Watch above 2.82 $INO Has been mentioned a few times in the Forum, Stock is up 5 Days in a row, this is risky because it's Biotech so don't let it tun into a loss. $OAS Another Oil and Gas one that could give you a day trade.
Henry: #Gappers $IMMU $INO $TGT $SNBR $WYNN $LVS $NTGR $XLNX $COUP $CROX $CPAH
Visit the Trading Forum to join in the discussion.
| | |
| --- | --- |
| Stock Price | $USD 17.00 |
| Change | 8.49% |
| Volume | 59,775,400 |
Inovio Pharmaceuticals, Inc. is a biomedical company, focused on the development of next-generation vaccines to prevent or treat cancers and chronic infectious diseases.
Request Video of INO
Already a member?
Sign in here.
Earnings
November 9th, 2020 - 2020 Q3 Earnings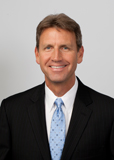 Dan Fitzpatrick
Stock Market Mentor gives you EVERYTHING you need to succeed in the market; all in one place. How easy is that? Dan Fitzpatrick and his elite community of traders share trading ideas, strategies and much more. Dan Fitzpatrick--a world class Technical Analyst, trading coach and regular CNBC contributor--gives you access to all of this with a 30 day trial membership for just $7.77. Get started TODAY and start trading better TOMORROW with the following premium content:
Nightly video Strategy Sessions with a game plan for tomorrow
Got a stock you want Dan to look at? Just ask.
Patent pending video alerts instantly delivered to you when one of Dan's trading signals is triggered. This is not your typical price alert. This is a short video explaining the action you need to take to make money. No more "Woulda, coulda, shoulda"
Access to over 73,800 stock analysis videos
Access an ever expanding library (73,800) of educational videos that will save you time and make you money
Join a team of friends and traders that have one thing in common; a burning desire to succeed.

Become a Member Today!
Gain immediate access to all our exclusive articles, features, how-to's, discussion group and much more...
Satisfaction Guaranteed!
Your Stock Market Mentor membership comes with a 30 day, no questions asked, 100% money back guarantee!