Lazydays Holdings Inc. (NASDAQ:LAZY)
Bands Volume 200 SMA 50 SMA 20 SMA Videos Alerts Articles Events

Ajax4Hire: $CWH-Camping World $WGO-Winnebego RVs $THO-Thor/Four Winds $LAZY-RV dealership dropped yesterday ostensibly due to $WGO excellent earnings? Bouncing back today, may be a good time to start a position. I have a Thor Four Winds Hurricane 31D, 2011 RV It is both loads of fun and nerve wracking. Love camping on the Florida 30A beaches But it is a moving vehicle and needs maintenance.
DAN: Here is an update on various stocks in the Growth Stock List:

$ADBE - Stopped out yesterday at 484.

$CMG -- per yesterday's note, we closed this position yesterday prior to earnings. Slight profit on the trade. Bought at 1322.50 and sold at 1366. ...
Herb: $LAZY false breakout pretty evident now. Why am I still in?
jwstich: @DAN $LAZY near LOD Have not seen any discussion on this. Is it still on the growth list?
jwstich: @Herb $LAZY My feelings also. Although $LAD and $ABG are up today. Stock is really acting counter to what I felt would happen after $LAD earnings. May wait and see if we get a little bounce.
Kharrison67: @jwstich $LAZY It looks to still be on with a $14.85 stop. He is depending on everyone to apply the stop, probably why it has not been covered, IMO
bRobert: @jwstich $LAZY $LAD $ABG I have enjoyed a nice. few day move in $ABG. top of range old/swing high took some profits. I have been long. LAD for a long time. WEEKLY extended. Still long term bullish. with further consolidation.
Hans_Schultz1: @Kharrison67 $LAZY I must have set my stop differently, because mine was already hit. Now that I am out, you are all in the clear to make a gang of money.
Herb: @Hans_Schultz1 $LAZY Thanks Hans. We'll send you a commission!
Kharrison67: @Hans_Schultz1 $LAZY I didn't take this trade, but I have figured if I buy extra and sell some, it fools them and runs up allowing me to make money on the shares (options) I held on to. :)) I wish it worked that way
jwstich: @bRobert $LAZY $LAD $ABG Thanks. Would you avoid $ABG at this point? Maybe wait for a little pullback? Earnings are on 10/27. Might be wise just to sit this one out for a while???
Bert953: @Herb $LAZY Dont know, but u can fix it so you can stop the bleeding RHRN! I was in it but I had moved my stop up (to at least break even asap), which is my usual procedure (and the reason I have a hard time holding on for longer than a few days/weeks) and I was taken out. Not being snide, just reiterating @Dan's comments about don't take big losses. Also refer to the 1%rule
Bwhitty: @Bert953 $LAZY Not happy with my position either but holding small. But keep in mind if it keeps repeating these bounces off 8 day it will still go up overall. Has not completely broken down yet.
Junior1: @Herb $LAZY with the suggested stop of 12.7%, position size should have been tiny
DAN: @jwstich $LAZY stop is at 14.85
jwstich: @DAN $LAZY thanks.
scottrades: Dan gave us a Mid-Day session in case you don't see the coming email: https://stockmarketmentor.com/2020/10/strategy-session-october-21-2020/ $SPY $CSX $UNP $KSU $VSTO $GRWG $XHB $LEN $DHI $PHM $MDC $HD $LOW $SHW $LAZY $TNDM
Bert953: @scottrades $SPY $CSX $UNP $KSU $VSTO $GRWG $XHB $LEN $DHI $PHM $MDC $HD $LOW $SHW $LAZY $TNDM bad link
scottrades: @Bert953 $SPY $CSX $UNP $KSU $VSTO $GRWG $XHB $LEN $DHI $PHM $MDC $HD $LOW $SHW $LAZY $TNDM Refresh the forum and try again.
AxeD: @scottrades $SPY $CSX $UNP $KSU $VSTO $GRWG $XHB $LEN $DHI $PHM $MDC $HD $LOW $SHW $LAZY $TNDM https://stockmarketmentor.com/2020/10/strategy-session-october-21-2020/
Herb: @Bert953 $LAZY I do the same thing, moving my stop up to b/e, get stopped out, then watch it triple. i think my phone is tapped: "OK boys! The asshole is out. Run er up!"
scottrades: Nice continuation on $LAZY
Bsielingtx: @scottrades $LAZY This is where I get confused and I am never good at adding to a position. Bought a half position on FRI following Dan and now it has continued to go up, do I add more even though it is above the BB?
scottrades: @Bsielingtx $LAZY I would only look to add 10% of your current position size here because it is outside the bands. You ideally want it to print a daily higher low to establish new support.
Herb: @DAN $LAZY nice call.
DAN: @Bsielingtx $LAZY You're too early to add. You're good. Just let the stock do what it will do. Depending on your trading style, you should just hold the stock and wait for the first pullback. If the stock finds support at a higher level than the precious trading range, then you'd add to the position. It takes patience to do this. But that's the way I see it.
Bsielingtx: @scottrades $LAZY @Dan Thanks guys, makes sense. Always the FOMO that worries me (and others I am sure), learning to have patience, but also working on knowing when I am wrong
Bert953: @scottrades $LAZY yes, one of my few holdings thats working. Stops getting hit. Will live to fight another day.
Bert953: @DAN $LAZY thanks @Dan that seems so simple but we tend to try reaching for equities that are going up.
DAN: ...
$LAZY -- Still working. Higher intraday high and lows...on very high volume. Friday, withdrew the share offering. Float will not increase. Just 8 million shares in float, which is virtually nothing.
$PTON $NLS -- same charts. 8 day EMA defining s ...
champ: $LAZY, @ $17.17 ---- What happened yesterday, the #News was, they #canceled their Public Offering on Friday morning, 10/16. ~~~~ Secondary Offering was announced on Tuesday, 10/13, after the close and that News dropped the stock. Other News is saying that this stock is still undervalued. Risk-On because this sector is also working. I have a Spec swing.
RuDu: $LAZY $NNDM Up big AH. ThanksSMM! I found $SGBX on my own and managed it with patience I learned from here. I am amazed every day at the results I'm enjoying.
JFD: @scottrades $DKNG $PENN $LAZY is it too late? Would you purchase this ticker if it breaks ATH?
scottrades: @JFD You have 3 tickers in your post: $DKNG $PENN $LAZY Which one are you asking about?
JFD: @scottrades $DKNG $PENN $LAZY Sorry $LAZY
scottrades: @JFD $DKNG $PENN $LAZY This is a little high for a DISCEPLINED entry. You could buy it here and it may go higher but it would be a momentum trade that you'd need to trade with smaller size and on a short term time frame. Hope that helps.
JFD: @scottrades $DKNG $PENN $LAZY Yes thanks for your outlook.
DAN: $LAZY -- closet to breaking into a Phase III continuation. High volume on today's move. I'll cover tonight
DAN: I'm adding $LAZY to the GSL Basis: 17.05 Stop: 14.85 (This is a very loose stop, so your risk control should be via position size. Loose stop = Small size). I see $LAZY starting a Phase III continuation of Monday's breakout from a volatility squeeze. This stock has been forming a cup & handle pattern for the past two months, and I see the squeeze breakout as a "handle" that might lead to further gains. --Dan
Geewhiz: @DAN $LAZY Fri, October 16, 2020, 8:30 AM EDT·4 mins read
TAMPA, Fla., Oct. 16, 2020 /PRNewswire/ -- Lazydays Holdings, Inc. ("Lazydays" or the "Company") (NasdaqCM: LAZY) today announced that it has proactively withdrawn i ...
champ: @Geewhiz $LAZY @ $17.00 --- This move should continue into earnings on 11/5/ but this date is unconfirmed.....expecting this #ER-Move to continue.
DAN: ...
$LAZY -- Phase 2 pullback, and now testing Phase 3 (buy stop at 17.17)
$CHWY -- Broke out at $60. This was a good entry b/c the stock was squeezing. When a tight squeeze on declining volume occurs, the potential for good gains is there...even if t ...
StockMarketMentor: A Price Alert has been triggered for $LAZY Lazydays Holdings Inc.. Click here to view associated video clip: http://stockmarketmentor.com/stockanalysis.html?ticker=LAZY&clip=128887
bsnceo: Entered $Lazy at 14.29. Is there a suggested stop?
scottrades: @bsnceo $Lazy I would use the low of Today.
Painter: $LAZY Up big AH but don't know why. Long from below.
bRobert: @Painter $LAZY Nice. high base CUP &H. $22. + or. - WEEKLY. extended. Amazing run. from reversal base. breakout np. but. a Renaissance Tech holding. They manufacture. billionaires
DAN: My notes: SS 101420 COTD -- Tesla is working!! $SPX -- Hoping we get more weakness. This is good action. $NDX -- Pulling back $DJT -- several trades here. $DJUSRR -- Very good squeezes and ripe for breakouts. $CSX -- Alert $81.25 $UNP -- Inside day today. Pilot position here, with 2% stop? Or wait. Alert $205.40 $NSC -- Squeeze with $220 top. Alert $220 $KSU -- Squeezing along 50-day MA. Alert $185 $TSLA -- Breaking out of squeeze. Looking for $500. Alert $365.50 $WGO -- Breaking out. Volume low. Alert $56.20 $W -- Alert $313.35 $DHI -- Sideways on light volume. Watching for breakout...or pullback. Alert $79.00 $SHW -- Alert $708 $RH -- Alert $404.50 $JD -- Wait for Phase 2 to complete. $LAZY -- Phase 2 pullback. Alert $13.40 AND $14.00 $AVTR -- Stopped out at 23.60. (bought $23.00) I would watch this for more of a pullback...but we are out for now. Tight stops.
scottrades: $LAZY Watch 14.30
scottrades: $LAZY Watch 14.10
Bwhitty: $LAZY trying to go.
scottrades: @Bwhitty $LAZY The volume is really low. Only 26.4K today. I decided to stay away.
scottrades: My notes: $SPY Still chopping below the 8 & 21 EMA $QQQ Holding above the 50 Day. $GDX Holding above the MAs. Low Volume. $SQ Bought some of this off the 50 Day. $AEM Nice move above on volume. $SSRM Another miner through the 50 Day. $BTG Low Dollar Stock $WPM Nice $DKNG Deal with ESPN. Big move. $AAWW Watch above 57.90 $TSM No trigger yet, but Watch 81.30. Pays a dividend. $LAZY Low volume, but could work with a nice burst. $VSLR Holding above the 8 EMA $JD Holding above the 21 EMA. $SE Holding the 21 EMA. $PPD Watch the slope
spmeyers: Two of the biggest gainers on the Nasdaq today were $FAT and $LAZY ! ha!
Visit the Trading Forum to join in the discussion.
| | |
| --- | --- |
| Stock Price | $USD 19.36 |
| Change | -2.32% |
| Volume | 62,645 |
Lazydays Holdings Inc operates recreational vehicle dealerships. It provides various products, including RV sales, RV services, financing and insurance products, RV parts and accessories, RV rentals, third-party protection plans, and RV camping for RV owners. The company offers various new and used vehicles; onsite general RV maintenance and repair services; and collision repair services, as well as sells and installs various parts and accessories.
Request Video of LAZY
Already a member?
Sign in here.
Earnings
March 18th, 2021 - 2020 Q4 Earnings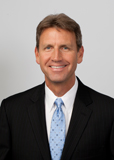 Dan Fitzpatrick
Stock Market Mentor gives you EVERYTHING you need to succeed in the market; all in one place. How easy is that? Dan Fitzpatrick and his elite community of traders share trading ideas, strategies and much more. Dan Fitzpatrick--a world class Technical Analyst, trading coach and regular CNBC contributor--gives you access to all of this with a 30 day trial membership for just $7.77. Get started TODAY and start trading better TOMORROW with the following premium content:
Nightly video Strategy Sessions with a game plan for tomorrow
Got a stock you want Dan to look at? Just ask.
Patent pending video alerts instantly delivered to you when one of Dan's trading signals is triggered. This is not your typical price alert. This is a short video explaining the action you need to take to make money. No more "Woulda, coulda, shoulda"
Access to over 77,200 stock analysis videos
Access an ever expanding library (77,200) of educational videos that will save you time and make you money
Join a team of friends and traders that have one thing in common; a burning desire to succeed.

Become a Member Today!
Gain immediate access to all our exclusive articles, features, how-to's, discussion group and much more...
Satisfaction Guaranteed!
Your Stock Market Mentor membership comes with a 30 day, no questions asked, 100% money back guarantee!