SemiLEDS Corporation (NASDAQ:LEDS)
There are currently no videos for this stock.
To request coverage of this stock, please click the green request video box on the right.
Bands Volume 200 SMA 50 SMA 20 SMA Videos Alerts Articles Events

Wolf: #Earnings $SJR EPS BEAT REV BEAT $LEDS inline. Down 9% PM $VOXX INLINE Down 7% PM $PEP Beat EPS and Rev. Up 3% PM.
JBed: $LEDS Anyone know why this was halted for volatility? It's up 12.4%.
Aragorn: $LEDS nice day looks like it is breaksing from a VS but really just a sideways consolidation not a VS
rookie_status: $LEDS Breakout from a squeeze?
maratom71: @Aragorn $LEDS Well, the Golden Cross has happened, yet no major upside, YET. Being an Opsimath, news for the this old dog is always Welcome, Thank You.
maratom71: @champ @1993DEAN @dunsek @billfumick @SMM $LEDS $KONE-both are showing a GOLDEN CROSS coming soon. Please let Me Know if that is what You see on the Daily chart. TIA! Own @LEDS.
Aragorn: @maratom71 $LEDS $KONE Not champ but yes but what does that really matter? And if so please explain to me why. It is a condition
Aragorn: @maratom71 $LEDS $KONE But is it late is all I m saying I would not focus on that it is meaningless IMO, but a good Q to ask others their thoughts
maratom71: @Aragorn $LEDS $KONE @DAN says it signifies a higher price in the making, Just saying. Thanks for asking..
Aragorn: @maratom71 $LEDS $KONE Thanks for explaining but ask Dan if he thinks it is meaningful - he says a lot of things but not all are as important as others.
maratom71: @Aragorn $LEDS $KONE # G C With all due respect to You, @DAN has told Me of the significance of this action, You may want to check it out for Yourself. TIA!
maratom71: @Aragorn $LEDS $PRKR $BORK $CRR $NUGT $SPU $FRO $GGN $DGLY $OPTT
champ: @maratom71 $LEDS - Missed you post yesterday ....I was in a meeting. $LEDS everything looks good to me..If I had a position... I would have added by now with trailing Bracketed stops in place.
maratom71: @ag1 $OPTT $LEDS, did You look at it to see the upcoming GOLDEN CROSS?
champ: @maratom71 $KMI - I sold my trading position yesterday going into the close. I just have a couple of trailing safety stops now but I'm really just watching. I'm trying to find New targets like $NFLX and your $LEDS. I started a new S- Spec position in $MPEL on 7/8 but I didn't post because it is really a big spec position... that is only trying to bounce off a 4 year low now....has been a trading stock for me in the past. I watch other stocks in the sector for trades also ...$$WYNN $LUV and $MGM but I'm having a hard time liking any stocks right now at this level in the markets but many are working. I like $GOOGL but I got stopped out 4 days ago and didn't buy back in.
ag1: @maratom71 $OPTT $LEDS Where on the Daily or the Minute?
maratom71: @ag1 $OPTT $LEDS- Daily
Aragorn: @maratom71 $OPTT $LEDS LEDS is forming an inside day I mentioned the other day holding the 8ema and it looks good so no tomorrow might give us a sweet signal and a move
maratom71: @Aragorn $OPTT $LEDS Thanks for Your insight, it appears to cross on the 25th, or sooner, is that what You see?
Aragorn: @maratom71 $OPTT $LEDS the cross means nothing to me that is a lagging thing, it is price action/confirmation now that matters, is it holding the 8ema and inside day forms an equilibrium so a move above todays high is a buy signal
maratom71: @champ @ag1 Looks like a Golden Cross is in the making on $LEDS daily chart for tomorrow.
Aragorn: $LEDS holding the 8ema as support starting to move again
Aragorn: $LEDS pulled back to the 8ema and inside the Bollinger complex and now bam gone off an inside 5 and up off the lower BB on the 5 min chart.
Tim S: Notable earnings before Tuesday's open $CBSH, $JPM, $LEDS, $SJR, WFC
Tim S: Notable earnings before Tuesday's open $AMAP, $BBY, $CPB, $DAKT, $DKS, $DSX, $HD, $LEDS, $LITB, $MDT, $QIWI, $TJX, $TSL, VAL
jja2: $LEDS - Ok, I bought some $LEDS, don't remember if this was one that @Dan brought to my attention or #Cramer, with major resistance at $2.44 to $3.20. I also bought a call option on $P, Jul 13 @ 1.05. It has gone down .10 since I got it. I was a little too anxious this morning.
Aragorn: $CREE - check out $LEDS as well but Cree is the best play. I am long some calls. debating on whether to hold or not.
southern: ...
# $HELE, $HITK, $LEDS, $SHAW, and $WWW

jojo1480: CREE- maybe it is done going thru its two step tango, above the 50dma, and BBand not squeezing, just getting a little tighter daily. Long $CREE, others in the same space consider $VECO AIXG $AYI, and $LEDS (the dog of the group).
jojo1480: CREE- hooked1, just heard $FM half time pumping LED, Zach $K recommended $GTAT, per FIDO starmine rating is 9.5 out of 10, very bullish. The same space as $RBCN produces/mfg crystalline sapphire & other products for the LED space, ie $CREE VECO $AIXG, $LEDS (avoid), $AYI a peripheral play. I might pick up some $GTAT next week have to look at the fundies this weekend.
jojo1480: CREE- long term thesis still intact, stock acting nicely today. Others in the same space $VECO, $LEDS (avoid), and AIXG. The outlier is AIY. Long CREE
jojo1480: $CREE VECO- thesis remains intact, energy saving devices. Play on the elimination of incandescent +100 bulbs. Long $VECO CREE, others in this space $AYI AIXG $LEDS (LEDS stay away)
jojo1480: VECO- what with this stock, I opened a position yesterday, and was hoping it would keep going down like it did in yesterday' s ahs session. I want to buy it cheaper, looking to open a starter in CREE. $LEDS has qualified the TurboDisc@K465i GaN Metal MOCVD system for high volume production of high brightness emitting LEDS. All these cos including $AIXG AYI and Phillips, should benefit in the movement to eliminated the incandescent bulb (100W+). Am starting small and gradually build up to full positions, it might take a while.
Golf77: $LEDS coming alive here
boba: $LEDS - Are you referring to the stock $LEDS or the lights?
jojo1480: ...
$CREE VECO $RBCN AIXG LEDS- These are the main player in the LED space. I don' t know if China' s mandate to eliminate the use of 100+Watts by Oct 2012 is going to @crank these cos now, or later in 2012. I did a comparison of where these cos stood a ...
jojo1480: $CREE VECO $RBCN AIXG LEDS- These are the main player in the LED space. I don' t know if China' s mandate to eliminate the use of 100+Watts by Oct 2012 is going to @crank these cos now, or later in 2012. I did a comparison of where these cos stood ag ...
Sparksjim: $VECO, $CREE, $LEDS Something up all LED space
Dave: ...
Although the "No Debt + High Operating Margins" theme did the best when the Market was at a very low point, I ran a Screen for this criteria again. The High Operating Margins were > 25% and I also included the criteria of a $PEG ratio < 2. This cu ...
southern: $RBCN Cree is down 7% at 45.67 on lowered guidance; LED peers also trading lower on light volume, including $VECO -6.7%, $RBCN -5.7%, $LEDS -4.5%, $AIXG -3.4%
jojo1480: $CREE RBCN $VECO AIXG $AYI - looks like the Led space is picking up steam, thanks to $RBCN earnings blowout. $CREE is forming a Vsqueeze, $LEDS chinese IPO several mos. ago looks like it wants to Twiggy for a while. Keep them on your radar. No position.
jojo1480: CREE- holding thru, I think $LEDS report is company specific. Long $CREE common and calls.
jamesg: $CREE - Earnings after the close. Probably last minute selling panic - $LEDS did a number on the psyche of shareholders.
jamesg: $CREE - They have earnings on the 18th after market close. I am content to stay on the sidelines until we hear what they say. $LEDS really spooked $CREE this past week when it sold off 30%.
pdocker: $LEDS - SemiLEDs Corp. (LEDS) is sliding 33% to $19.30 in the pre-market trading. The company's first-quarter profit jumped from a year earlier. However the company expects second quarter revenue in a range of $10.5 million to $12.5 million, versus $13.0 million in the first quarter. the company said its second quarter guidance reflects pricing pressure being experienced during the quarter.
jjpiano1: $LEDS it`s taking $CREE down with it. Down 5% premarket
Marty: $CREE - okay, the pre-market slump 'might' be due to another company, Semileds Corp (ticker: LEDS). Pull up a quote on $LEDS (down $9.60 pre-market....... yikes!!) They both make light emitting diode (LED) products. BUT I do see $CREE kissing (is that a tech term?) the lower Bollinger Band in the pre-market and has not broke it since Oct 20th. $CREE announces earnings on Jan 18th and has close to 20 % short interest.
Splendor: $CREE - it seems to be due to $LEDS guidance being set lower due to pricing pressures experienced during this past quarter. not sure if $CREE has the same pricing pressures but it does seem logical that it would thus the drop.
bullmoose: $CREE (RoyceR) - See above post by @pdocker on LEDS. $LEDS sees pricing pressure in Q2.
Chris111d: $LEDS - Can some clarify the use of stops for me, still learing. $LEDS gaps down by about 32% today and is trading around 19.27$. I'm not into LEDS. However, if I had this stock and placed a stop at the most recent intra lows around 27$. Does that mean my stop would have been missed as a result of the gapping down.....? Any comments / advice greatly appreciated, thanks.
antfarm: $LEDS @Chris If you had placed a Stop Loss your order would have been filled at market, probably around 19 and change. If you had used a Stop Limit your order would have been triggered but not executed. It will execute if the price rises up to your limit price. That is the main drawback with Stop Limits if a stock gaps down below the limit price. Hope this helps. @Jon
Chris111d: $LEDS - Usage of stops, thanks for the clarification; Greatly appreciated.
jemcbrid: They are all getting hit by $LEDS report and saying selling pressure. I would wait for them to rebound before buying as even with price upgrade to $65 stock is around above that. No thanks in my opinion.
Golf77: $LEDS IPO almost buy stops at 28.80 to catch the pivot. Good luck
Greg77: LEDS: Hey Golf... I am in $LEDS with a half position at 25.90. What is your take on this one going forward?
jojo1480: sitting on my hands and letting the green do the work, contemplating to put more emphasis on #options until the New Year. Looking at $AXP calls, and would love to short these new Chinese IPOs, $LEDS YOKU $DANG etc., have to do a little digging and see when the lock up period expires.
Golf77: IPO charts breaking out $FN NXPI. The Newest just buy them are $LEDS FLT. Bought this morning. Happy trading
Golf77: $LEDS Beast.......
Golf77: Putting stops in for $LEDS 6 points in two days. 23%
Golf77: $LEDS still going. WOW
eleKtra: $LEDS ; Had to take that profit and sold. Also sold my MED. $GMO perking up again. Stop under 5.25. Bought a small piece of NCT..thanks Golf, even though I swear I wasn't going to buy anything else this week.
eleKtra: $LEDS Making a nice move today, new IPO last week..Please remind me if we are looking for a print over the opening price of the IPO, or over the high when it comes to these sort of IPO trades? It opened at 24, went to 27.34 on that first day, a few days down and now over 25 again. Is the trade to wait until it gets over 27.34?
Golf77: eleKtra $LEDS in with you. I like to see it trade above the closing price of last highest days. Should continue to move
eleKtra: @Golf77 I am in a few trades with you...Nice on KEDS and I am also in CBOU, although that one didn't do much today. Some other ones you mentioned I am watching, you have a way of catching these things I never would have seen, (how do you find these?) I really appreciate it. Do you have targets for either of these (KEDS, CBOU)? Agree on $LEDS, even though not that much volume (yet) One trade $AH that brought down, but I think it will start to go if it can stay over 26. Another trade I have been in since the drop last week is $AVGO, nice move today.
eleKtra: $LEDS New IPO..Buy over opening high-26-ish if you like this sort of wild thing.
jimann: $LEDS - eleKtra - @Dan said we could have fun so I just bought a small position! Not @textbook though.
eleKtra: $LEDS jimann..still watching this, I sure like fun (but w/ risk management). good luck to you..I'll be in if it gets over 26..
jimann: $LEDS - eleKtra - I bailed on the last big upside move for a modest gain. Its the day trader in me!Was worth the 1 hr fun!
eleKtra: $LEDS Finally bought a starter now that it is over 26.
flint: $LEDS YOKU $DANG - I wonder if the excessive price action in the Chinese IPOs of late is sending a message on the overall market. Short term top???
tnt: Look at $CREE go! Having fun today. Tempted to sell some, but I really like this long term. $LEDS will be everywhere in a couple years.
Visit the Trading Forum to join in the discussion.
| | |
| --- | --- |
| Stock Price | $USD 8.58 |
| Change | 0.00% |
| Volume | 3,434,980 |
SemiLEDs is a manufacturer of ultra-high bright LED chips in Hsinchu Science Park, Taiwan. SemiLEDs specializes in the development and manufacturing of metal alloy vertical LED chips & UV using our patented and proprietary MvpLED technology.
Request Video of LEDS
Already a member?
Sign in here.
Earnings
July 8th, 2021 - 2021 Q3 Earnings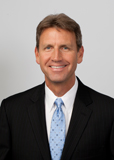 Dan Fitzpatrick
Stock Market Mentor gives you EVERYTHING you need to succeed in the market; all in one place. How easy is that? Dan Fitzpatrick and his elite community of traders share trading ideas, strategies and much more. Dan Fitzpatrick--a world class Technical Analyst, trading coach and regular CNBC contributor--gives you access to all of this with a 30 day trial membership for just $7.77. Get started TODAY and start trading better TOMORROW with the following premium content:
Nightly video Strategy Sessions with a game plan for tomorrow
Got a stock you want Dan to look at? Just ask.
Patent pending video alerts instantly delivered to you when one of Dan's trading signals is triggered. This is not your typical price alert. This is a short video explaining the action you need to take to make money. No more "Woulda, coulda, shoulda"
Access to over 80,200 stock analysis videos
Access an ever expanding library (80,200) of educational videos that will save you time and make you money
Join a team of friends and traders that have one thing in common; a burning desire to succeed.

Become a Member Today!
Gain immediate access to all our exclusive articles, features, how-to's, discussion group and much more...
Satisfaction Guaranteed!
Your Stock Market Mentor membership comes with a 30 day, no questions asked, 100% money back guarantee!