Butterfly Network Inc Cl A (NYSE:LGVW)
There are currently no videos for this stock.
To request coverage of this stock, please click the green request video box on the right.
Bands Volume 200 SMA 50 SMA 20 SMA Videos Alerts Articles Events

bRobert: $LGVW high base flag $30 with trigger Long term hold BFLY acquisition soon $ALT $30/$60 potential C&H
joelsg1: @Margi1983 $LGWV One for one $LGVW into BFLY
Mnatale: Looks like Cathy must be picking up some extra $LGVW EOD
teachintx: @bRobert $LGVW Please let us know how the devices work for you:)
bRobert: $LGVW Flag $28+. with trigger. Long the Butterfly. IQ . and this SPAC
Hans_Schultz1: $LGVW set to pop on the open ~13-14%
bRobert: @Hans_Schultz1 $LGVW $27 - $30 target 1
bRobert: $LGVW pullback bounces $27+ target 1
Hans_Schultz1: @bRobert $LGVW It has held up well after the gap up this morning.
zeddie1: $LGVW is up 16% going into the last 15 min of the market.
maracom: @zeddie1 $LGVW blue skies
bRobert: @zeddie1 $LGVW BFLY. acquisition this quarter. Game changing diagnostic ultrasound device. Overweight the device (I bought 2) and the stock. $27 - $30. for now
coldevinc: @bRobert $LGVW It's the Star Trek tri corder that Dr. McCoy uses!
bRobert: @coldevinc $LGVW In many respects..........it is! My favorite work toy.
pperlroth: @bRobert $LGVW I've been wondering when the BFLY was going to be acquired. Thanks for the info
bRobert: ARK adding exposure to $LGVW the SPAC acquiring BFLY this quarter Great spec with high upside potential . "Game changing medical device" $27 + potential to start
Mojomoney: Please need some advice I have two stocks $LGVW. $lNAQ. Question ask by the brokerage is whether or not to participate . No action is required but your securities may still be affected. What am I suppose to do.
spmeyers: @Mojomoney $LGVW $lNAQ participate in what? call them to clarify
bRobert: @Mojomoney $LGVW $lNAQ $LGVW is a SPAC acquiring BFLY and then will change its symbol to BFLY $INAQ SPAC is acquiring MLE My guess is they are asking if you want shares in the new companies post acquisition or just cash out
DrScience: $LGVW held its own on Friday with the 50 DMA providing support. Today the stock looks to open near 18.80. The 8 EMA is nearby, and a move above offers swing traders an opportunity to ride the stock back to the upper Bollinger band @ 22ish. The stock is HTB, so expect bears to show their boxer bands on this one if bulls get too uppity!
bRobert: $LGVW ADDED on 50d bounce a few days ago Stop < 50d $30 potential with WEEKLY breakout Acquisition $BFLY this quarter $HIMS $28 C&H target SPEC Recent $OAC SPAC with completed acquisition HIMS
sierramp: D50 still good support for @bRobert 's $LGVW I added.
bRobert: $LGVW. Entry add zone. Long term. Investment. BFLY. acquisition soon. Game changing diagnostic technology at a bargain price. Butterfly IQ. No commission. Check out the online demo videos. I bought 2.
jpoko13: @bRobert $LGVW I like these kind of plays...bounce off the 50 and a tight stop at just under. Thanks for your screening stocks for me and everyone else! Invaluable. I'm in small with $LGVW looking to add.
joelsg1: @bRobert $LGVW Added, but still don't understand conversion from lgvw to bfly.
Margi1983: $LGVW From the voting items on the proposed merger with Butterfly that @bRobert mentioned. My guess is that the new 600 million shares may depress the current price for $LGVW but I am not sure.The Proposed Charter will authorize the issuance of (i) 600,000,000 shares of New Butterfly Class A common stock, (ii) 27,000,000 shares of New Butterfly Class B common stock, and (iii) 1,000,000 shares of preferred stock, as opposed to the Current Charter, which authorizes the issuance of (a) 220,000,000 shares of common stock, including 200,000,000 shares of Longview Class A common stock and 20,000,000 shares of Longview Class B common stock, and (b) 1,000,000 shares of Longview preferred stock.
joelsg1: $LGVW Answered my own question from proxy statement, 1 for 1 conversion into BFLY. Meeting to consider 2/12.
bRobert: @Margi1983 $LGVW My suggestion has been. A. partial and patience until the acquisition is complete and trading begins as. BFLY. Then follow the price action
:
bRobert: @zeddie1 $ARKG $LGVW Yes. I've. posted about the 2. major. investors in. $LGVW. BFLY. ARK. and Gates Foundation. I'm a believer in tis game changing medical device. that will improve medical care around the world I use it regularly. Whether that will translate into. $$$$ remains to be seen Price action is truth. for investments.
zeddie1: @bRobert Thanks I should have done my homework in the forum first $LGVW!!
bRobert: @zeddie1 $LGVW No worries. $LGVW BFLY. is. my pet. project. Hoping the stock performs in line with the device =. grand slam
bRobert: $LGVW. pullback to the 50d. and bottom of the range . Early bounce Looking to add Long term investment in. BFLY. game changer
mopick: @bRobert, $LGVW, looking to add at the 50 dma, i.e., $17.00. I assume you're thinking the same based on your previous notes?
bRobert: @mopick $LGVW Yes
Mikev200: @bRobert $PLCE $LNGW $LGVW
joelsg1: @bRobert $PLCE $LNGW See 'merger' of $LGVW into BFLY will happen this Q. Will this be a 1 for 1 conversion, so we wind up owning same number shares BFLY?
bRobert: $LGVW. ADD. Stop. <. LOD $30. potential. Higher long term
bRobert: @joelsg1 $PLCE $LNGW $LGVW yes
Mikev200: $LGVW volume @bRobert
bRobert: @Mikev200 $LGVW YES Just holding $30 target Butterfly IQ is a GAME CHANGING device Glad the techncals match the story that's all that really counts ARK and Gates a great endorsement Home run potential Subscription model throws off huge revenues long term
bRobert: @Docoof $TDOC $DOCU I was. there first. ;). The Whale was following the dolphin. I. follow. all ARK. investments. $ARKK. was up. over. 200%. last. year. Many. recognizable names Renaissance too , Small caps in particular. They are truly small cap. savants ARK. #1 investor. $NNDM. They have a stake in BFLY. Soon to. be acquired. by. $LGVW. SPAC. They invest in. game. changing technologies/companies
Herb: @bRobert $LGVW Is this the way to play BFLY?
bRobert: @Herb $LGVW Until the BFLY acquisition is complete.this is the only way $LGVW. will then change its symbol to. $BFLY
bRobert: $LGVW. Spac. Spec $30+. Stop < 20d. BFLY. soon
bRobert: $LGVW. $30 potential for now Higher long term BFLY can fly. very high Game changer . Long from below. Stop. <. LOD.
Herb: @bRobert $LGVW With something like this, do you just buy it and then wait for the acquisition announcement, no matter how long it takes?
bRobert: @Herb $LGVW I took a piece and let it breathe Acquisition is set for this quarter Stop < 20d depending upon position size $17.90 loose
Herb: @bRobert $LGVW Muchas grass
mopick: $LGVW, just saw a note from some NY law firm about breaches of fiduciary duty & other violations by the board of directors in connection with the merger.
Mnatale: @mopick $LGVW those are common.. they fish.. Bill gates is a seed investor, doubt they are doing any shady business/
champ: @Mnatale $LGVW....anything illegal...and there is always shady deals going on, "catch me if you can", thats Big techs Motto...
bRobert: @mopick $LGVW They are looking for greater compensation for Longview investors post merger Nothing directly to do with BFLY ARK and Gates investors Game changing technology I use almost every day
bRobert: $LGVW You can add/enter with a stop < 20d $30 potential to start BFLY acquisition soon
joelsg1: @bRobert $LGVW Added yesterday.
dsmalls: $LGVW popping on volume
bRobert: $LGVW SPAC will acquire BFLY shortly Game changing hand held diagnostic ultrasound device W trigger $23 target $30 potential with nh trigger ARK and Gates Foundation are investors So am I there is really nothing remotely like it at its $2000 price point. It can do the work of bulky devices costing $50k Fits in your pocket Amazing software suite with AI features Teleguidance and wireless cloud storage of images Long the Butterfly IQ device and $LGVW If your curious, Check out the many videos demonstrating this amazing device on the tube
pperlroth: @bRobert $LGVW Interesting technology. I recently had an ultrasound done on my feet ( Plantir Faciatis) and I asked the Radiologist about the BFLY technology. He didn't like it AND said that many will buy it.
bRobert: @Sher $ARKG $ARKK She's a smart cookie. I track all her moves $NNDM. is. one of them. $BFLY. another when it is acquired. by. $LGVW soon. The 13F. is required. reading
bRobert: $LGVW. ADD with. stop. < 20.d $30. target potential. SPAC. Acquiring. BFLY. soon. GAME CHANGER IN DIAGNOStIC MEDICINE. at a bargain price A rare combination. ARK. is a major. investor. as is the. Gates Foundation. They can be my wing men Full disclosure .......I own the devices being marketed. My. favorite work. toy. Buying the technicals with some. emotional. attachment to the product
tgbartell: @bRobert $LGVW Thumbs up. Thanks
bRobert: $LGVW. Add or entry area. Small. $30+. potential. $BFLY. acquisition. an end of month GAME CHANGING TECHNOLOGY. Great. spec
bRobert: $LGVW My spec. 10% move. 50%. upside. target. is $30. BFLY. acquisition later this month $EBIX. C&H pinch. breakout. $50/$60. pb/bounces $BIG WEEKLY. view is the right view. . C&H. tighter consolidation. Green weekly trading candle printed Close to. 50/200week. Rubber bands limber and ready to be STRETCHED. to. $100 $PLCE. Gert ready to. bounce on the bounce. $80/$110+ . Shorts 30%.
bRobert: $LGVW. Stop. <. 20d. for. entry. $30. potential. Acquires. BFLY. end of month. My favorite work. toy. A diagnostic medical game. changer. ARC investment along with the. Gates Foundation. My. SPEC
Mnatale: @bRobert $LGVW so excited about this one! loaded up.
bRobert: @Mnatale $LGVW Don't. over load. ADD with. proof. on pullback. bounces. It's not. clear to me how. BFLY. will. trade immediately. after the merger. . ...... long term. bullish Game changing. technology. at a cheap entry.
jfedd13: $LGVW,TA- buyable pull back bounces?
bRobert: @jfedd13 $LGVW Yes with stop < 20d Potential $30+
mopick: @jfedd13 $LGVW, getting interesting. Have been in & out of this one. Looking to buy here with a stop below $18. Also, interested in $SSPK, bringing Weedmaps public. My young stoner relatives love this outfit, everybody uses Weedmaps.
DrScience: $GME pullback on low volume to the 20 DMA could be complete. Low-risk entry if you missed the breakout. Same dynamic in $LGVW.
bRobert: $LGVW ADD on pb/bounce I bought another Butterfly IQ device Game changer Stock symbol changes to BFLY later this month after acquisition from SPAC
bRobert: @Yuls $SSPK $CFII $LGVW. $OAC. Ones to watch as well
bRobert: @charles23phelps $NNDM Are they related to Noah? ;) They are also involved with BFLY being brought to market via APC $LGVW The Butterfly IQ+ is a disruptive medical device. Gates Foundation on board as well I am an owner of the device and $LGVW Measured move Target $29 After that?
bRobert: $LGVW Breakout pullback flag Bounce $29 measured move BFLY acquisition from this SPAC in Jan
bRobert: $LGVW Flag pullback $29 with trigger $BFLY merger next month Long
Mnatale: @bRobert $LGVW $BFLY been stalking this one daily, lately any merger seems to lower stock price will this be likely here?
bRobert: @Mnatale $LGVW $BFLY I can't say I think the $LGVW has a 50% upside potential until then I will be a long term investor in BFLY FAN of their game changing portable ultrasound product My favorite work toy
bRobert: $LGVW spec on BFLY acquisition in Jan $26 flag target $10 - $18 $8 move > $18
bRobert: $LGVW. Flag triggered. $26 Bfly acquisition next month. Game changing technology
DrScience: $LGVW the SPAC Attack continues above $22.
Herb: @DrScience $LGVW These things are popping up like mushrooms.
Motorman: $LGVW waiting for bounce to add...which might be now, RHRN
Mnatale: @Motorman $LGVW don't know how but I managed to snag some at 17$ on Tuesday, love this company future of medicine right here.another brobert gem.
bRobert: @Mnatale $LGVW I used to sell jewelry ;)
Mnatale: @Motorman $HCA $THC $THC investors in $LGVW, wondering if merger with butterfly will affect stock in Jan?
Margi1983: $LGVW. Another fantastic spec trade my the legendary @bRobert. Up 28% in 2+ trading days.Long
Margi1983: $LGVW Continuing our bow to King bRobert..the blast off on this IPO stock he wrote about last weekend
traderdl: $LGVW strong - Ark invest large position
bRobert: $LGVW nh WOW 20% NOT DONE Flag trigger $26 measured move LONG $BFLY IPO like next month via SPAC acquisition by LGVW My favorite toy GAME CHANGER
bRobert: @traderdl $LGVW BFLY acquisition is their object in JAN and will change the name to $BFLY Gates Foundation a huge backer . Get inexpensive game changing high tech medical device to 3rd world nations
traderdl: @bRobert $LGVW $BFLY reading $LGVW worth $30 fwiw
bRobert: @traderdl $LGVW $BFLY $GVW Technical target 1 $26 then I will reassess too new
bRobert: $LGVW yesterday was the breakout pullback Today BOUNCE $26 target Timely Weekend post No?
tp: @bRobert $LGVW i am sure you gave quite a bunch of us at SMM/OMM a great xmas/holiday present. thank you always for your wealth of knowledge and sharing your incredible trading/investing knowledge
bRobert: $SPOT $400 With Daily/ WEEKLY flag trigger sooner than later $450 longer term Daily wedge Flag trigger SOON with $380 and $400 to follow target LONG LONG from below I may ADD > $337 trigger May see intraday pullback retest from above technically VERY polite $LGVW flag/wedge move is what we expect
bRobert: $LGVW nh POP Long $24+ flag target Hope you were aboard after my pitch $BFLY will start trading in JAN GAME CHANGER
Margi1983: @bRobert $LGVW $BFLY OMG, what a move. I was onboard after your weekend post... I only wish my position was bigger! I think we all need to get @bRobert a Christmas gift for all his amazing help in 2020....maybe we pool together and give you a 1 week vacation in the Caribbean:)
MayoEng.: $LGVW ARK invest bought 263k yesterday.
joelsg1: $LGVW In at 16.50 per @bRobert spec thesis; otherwise seems like a cross between a washer/dryer (LG) and a car (VW).
bRobert: @joelsg1 $LGVW :) I just ordered another Butterfly IQ for work Trying to arrange purchase for every Resident and Attending It is happening all over the country Around the world GAME CHANGER My favorite work toy
Visit the Trading Forum to join in the discussion.
| | |
| --- | --- |
| Stock Price | $USD 23.05 |
| Change | 0.00% |
| Volume | 2,459,960 |
Longview Acquisition Corp is a blank check company.
Request Video of LGVW
Already a member?
Sign in here.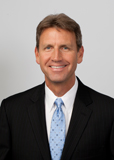 Dan Fitzpatrick
Stock Market Mentor gives you EVERYTHING you need to succeed in the market; all in one place. How easy is that? Dan Fitzpatrick and his elite community of traders share trading ideas, strategies and much more. Dan Fitzpatrick--a world class Technical Analyst, trading coach and regular CNBC contributor--gives you access to all of this with a 30 day trial membership for just $7.77. Get started TODAY and start trading better TOMORROW with the following premium content:
Nightly video Strategy Sessions with a game plan for tomorrow
Got a stock you want Dan to look at? Just ask.
Patent pending video alerts instantly delivered to you when one of Dan's trading signals is triggered. This is not your typical price alert. This is a short video explaining the action you need to take to make money. No more "Woulda, coulda, shoulda"
Access to over 80,100 stock analysis videos
Access an ever expanding library (80,100) of educational videos that will save you time and make you money
Join a team of friends and traders that have one thing in common; a burning desire to succeed.

Become a Member Today!
Gain immediate access to all our exclusive articles, features, how-to's, discussion group and much more...
Satisfaction Guaranteed!
Your Stock Market Mentor membership comes with a 30 day, no questions asked, 100% money back guarantee!