Limelight Networks Inc. (NASDAQ:LLNW)
There are currently no videos for this stock.
To request coverage of this stock, please click the green request video box on the right.
Bands Volume 200 SMA 50 SMA 20 SMA Videos Alerts Articles Events

1993dean: $LLNW BRAKING OUT
scottrades: @1993dean $LLNW @SHUDAG Get this one on your list today. Watch for a break of 6.75.
SHUDAG: @scottrades $LLNW Thanks!
SamHunter09: @scottrades $LLNW If it brakes out 6.75 and we get in what will be the stop?
scottrades: @SamHunter09 $LLNW around 6.48 I think initially. It's a lot of room, so you'd want to move it up if the stock breaks out.
SamHunter09: @scottrades $LLNW Thx
SHUDAG: $LLNW 6.75 price now
SHUDAG: $LLNW Price now 6.78
Henry: @SHUDAG $LLNW Easy now, Happy that you are in it, but we all don't need to know the price every 3 cents
scottrades: @SHUDAG $LLNW What are you asking for exactly? Did you take the trade?
SHUDAG: $LLNW now 6.81. @scottrades can you touch on this one again?
SHUDAG: @scottrades $LLNW Sure did? wondering if you could do some hand holding on this one? when to start selling, etc?
shoredriver: @Henry $LLNW @scottrades.......LOL..........
SHUDAG: @scottrades $LLNW It's moving rather slow for a breakout
SHUDAG: @scottrades $LLNW Thank you!
scottrades: @SHUDAG $LLNW I would first consider a stop around 6.68. Then Trail it up as it moves.
humble: @Henry $LLNW 6.77 NOW! Just kidding:)
SamHunter09: @scottrades $LLNW I got in at 6.78 what should I raise my stop?
Bwhitty: $LLNW had decent size position. Was just stop out for small profit.
Mikev200: $LLNW stopped @ 6.88 +1%
success: @Bwhitty $LLNW I moved my stop to B/E at $6.77
Bwhitty: $LLNW $NIO $RAD Duds
SasquatchBlood: @Bwhitty $LLNW $NIO $RAD $RAD starting to work now in at 10.95 stop at 10.60
success: $LLNW stopped out on this one at break even . .
Bsielingtx: @success $LLNW raised stop to 6.77, still in
Bsielingtx: @success $LLNW
que_chimba: @Bsielingtx $LLNW FWIW.. my target 7.13
Bsielingtx: @que_chimba $LLNW thanks
que_chimba: $LLNW... out of position flat. It looks like it was done at secondary target 6.97. still potential upside to 7.13, not with the headache
1993dean: $LLNW BRAKING OUT
spmeyers: $LLNW strong move off the 200-day tuesday, could run up toward 4.9 if market cooperates
scottrades: $LLNW popping into the close.
baronp0329: @scottrades $LLNW Scott, Did you get some? Don't follow this stock. very good volume into the close!
scottrades: @baronp0329 $LLNW I saw it too late, so I didn't buy. I've seen some peeps post about it in the forum before.
baronp0329: @scottrades $LLNW A friend texted me that he bought a bunch when he saw the volume. But it was too late, did not get any also. lets see what it does tomorrow.
Ajax4Hire: ...
$ABT $ABUS $ACIA $ADRO $AEM $AFL $AGCO $AGX $AIG $ALGN $ALKS $ALL $AMP $AMT $ANAB $ANF $ANTM $AOBC $APA $APT $APYX $ASH $ASIX $AYI $BAX $BCRX $BEAT $BIDU $BIIB $BKD $BKNG $BLMN $BLOK $BMY $BOOM $CACC $CALA $CARS $CCI $CDE $CELG $CENT $CGEN $CHK $CLV ...
Aragorn: @Ajax4Hire $ABT $ABUS $ACIA $ADRO $AEM $AFL $AGCO $AGX $AIG $ALGN $ALKS $ALL $AMP $AMT $ANAB $ANF $ANTM $AOBC $APA $APT $APYX $ASH $ASIX $AYI $BAX $BCRX $BEAT $BIDU $BIIB $BKD $BKNG $BLMN $BLOK $BMY $BOOM $CACC $CALA $CARS $CCI $CDE $CELG $CENT $CGEN ...
Wolf: $LLNW MIssed EPS and revenue, down 10% pre-market. Careful, low priced stock 2.88.
Wolf: $LLNW Starting to run.
Forexpro: @MBWS2018 $LLNW You're Very Welcome, MBSW2018, $LLNW looks to me to be in an uptrend, and the moving averages are trending up. With that said, it's been sort of grinding sideways for a bit, and I wouldn't be too surprised to see it dip back a touch further (to 4.80, say?) before renewing the push higher. Perhaps a starter position now, looking to add either on a dip or on a breakout above the present range, call it 5.30 (it hit 5.28 a week ago)? ToS shows Jul 25 as the next earnings date, so there's some time. Just some very quick thoughts; best of luck with it, whatever you decide!
MBWS2018: @Forexpro $LLNW good morning, thanks again. Everything seemed to be moving up, and I may have been a little over zealous with a purchase but took a medium position. I'll wait to see what it does over he next week, hoping for a move up but with time before earnings like you said a dip can always be possible. The squeeze seemed to be getting tighter over the past weeks and volume seems to be a little above the average. Thanks again for taking a look at it.
MBWS2018: @Dan @forexpro thank you for all of your comments and advice. I took a chance today on $LLNW @ 5.10. I think this is a good buy point with the 50 crossing the 200 and the band squeezing pretty tight. What are your thoughts on it?
1993dean: $LLNW strong chart $HCLP great div and great growth chart working @DHR in a squeeze . I welcome any comments
woodman: $LLNW - coming back.
etmagic: $LLNW?
DAN: @etmagic $LLNW No. I don't think you want this stock, etmagic. Check out my morning note about parabolic moves. I think LLNW fits that pretty well. Stock ran from $3.50 to $6 in a couple of months, and then dropped quickly right through $5. I don't know the back story on it...but from a "supply v demand" standpoint, I don't think you're going to see enough demand to push the stock higher. Hope that helps.
woodman: $LLNW - 8dEMA support.
woodman: $LLNW - firming up at the 8dEMA. Still holding this one.
vpsmack555: @woodman $LLNW have you heard any news as to why the spike in volume 2 days ago? Average Volume has been rising since earnings.
woodman: @vpsmack555 $LLNW - Perhaps this analyst's increased price target --> $7.00 . Just speculation on my part. https://www.streetinsider.com/dr/news.php?id=13494492
woodman: $LLNW - has been very strong. Since late September, a pullback to the 13dEMA is about all it's given. I have not added recently, but I am still holding what I have.
woodman: $LLNW - just hold it until the ride is over.
vpsmack555: @woodman $LLNW ... been in this from 3.90 ... do you have a % trailing stop on this ... seems like a hard one since it would need to have a 10% trailer to keep from getting taken out back in late October? Or even in early October.
woodman: @vpsmack555 $LLNW I'm similar to you. My first buy was 3.82. I don't have a trailing stop on this. The 8 to 13dEMA area has been support.
woodman: $LLNW - making another move. I've just been holding it, rather than try to trade it. My most recent add was last Friday.
woodman: $LLNW continues to work despite extension. I've just been holding it since the breakout from the v/s over a month ago.
PRK: @Bridget $EBAY $AA $UAL $ABT $LLNW can be added to this list. It reports after the close today.
woodman: $LLNW - Well, I held this one through earnings. Up 11% in the aftermarket. I guess earnings are good.
traderbren: @woodman $LLNW - great, congrats! It paid off to roll the dice!
woodman: @traderbren $LLNW - Thanks, and you are right. It's a total roll of the dice.
woodman: $LLNW - earnings are 10/18 amc, for those who took this trade from the breakout last month. I have to decide what to do with mine.
liujeff88: @woodman $LLNW I just sold mine!
woodman: $LLNW working well.
woodman: $LLNW moving up still. Stair-steps.
woodman: $LLNW - phase 3 move?
woodman: $LLNW - classic phase 1, 2, 3.
woodman: $LLNW - with its close yesterday, it successfully tested the breakout level (phase 2). On watch for phase 3 move back up. (Still long.)
woodman: $LLNW phase two.
woodman: $LLNW - pullback into consolidation from which it broke out last week, but long-tailed bounce back above the breakout level. I'm interested in where it closes today.
woodman: $LLNW - broke out this week. Flag developing.
captron: $LLNW - Knocking on the 4.00 door. Finger on the buy button. Thanks woodman for this one.
liujeff88: @captron $LLNW same here :-)
ab3250: @captron $LLNW - Where is a good place for a stop?
captron: @ab3250 $LLNW Mine is at 3.75 to give it some wiggle room.This will give me some profit if it gets hit. Got in yesterday and was waiting to add.
woodman: @captron $LLNW - you're welcome. I'm in too. Good luck.
ascutia833sunset: Bought $LLNW at $3.87 doesn't seem to want to break $4.00 stuck on $3.95. Got a tight stop on it at $3.90
woodman: $LLNW - pushing out of v/s.
woodman: Some interesting ones: $KEM $LLNW $OCLR $ICHR $MRCY $LITE
woodman: $LLNW - bought it this morning based on close above 8dEMA yesterday and progression this morning.
Bridget: $LLNW this one is thinly traded but in a tight squeeze. ER on 4/27. I have an alert set for $1.75 to signal a breakout. If it gets hit my stop will be at 1.7 and my profit target is $1.99. So I'm risking 3% for a potential 13%.
Tim S: Notable earnings after Thursday's close A, $AIG, $ALNY, $ALSN, $BRCD, $CGNX, $CLD, $CLF, $CRAY, $ELLI, $ENOC, $GRT, IM, $JCOM, $KEG, $KONA, $KRFT, $LBTYA, $LLNW, $LOGM, $MASI, $MOVE, $NR, $RATE, $RGC, $SAAS, $STMP, $TRLA, $WOOF, $WRI, WTW
:
Tim S: Notable earnings after Tuesday's close $ACAS, $AGU, $ANV, $APEI, $ASIA, $AXLL, $BCOR, $BLMN, $BMR, $CBL, $CHRW, $CKEC, $CTRP, $CWT, $DEPO, $DOX, $DPM, $DVA, $ENPH, $EOX, $EPR, $ETE, $ETP, $FNGN, $FOSL, $FOXA, $FTR, $FURX, $GEVO, $GHDX, $GIVN, $GPOR, $GTY, $HAIN, $IAG, $IMPV, $ININ, $JAZZ, $JCOM, $JKHY, $KAR, $KND, $LLNW, $LXU, $LYV, $MCEP, $MED, $MELI, $MIDD, $MKTG, $MSPD, $MYGN, $NRP, $NYMT, $OKE, $OKS, $OPEN, $ORA, $PZZA, $QEP, $QUAD, $REGI, $REXX, RGP, $RGR, $SALE, $SAPE, $SD, $SGEN, $SREV, $SSRI, $SSS, $SXL, $SYNC, $SZYM, $TNGO, $TSLA, $TWO, $URS, $VCLK, $VRSK, $VVUS, $WWWW, $Z, ZAGG
Tim S: Notable earnings after Wednesday's close $AGU, $ARRS, $ARRY, $ASIA, $AWK, $BIOL, $BIOS, $BKD, $BPZ, $BWC, $CECO, $CLR, $CODI, $CTL, $CXO, $CXW, $DEPO, $DK, $DMD, $DRYS, $DVR, $DXCM, $EDMC, $EGLE, $ENS, $ETE, $ETP, $EXP, $FIO, $FTEK, $FTK, $FTR, $GMCR, $GNMK, $GRPN, $GTY, $HALO, $HNSN, $IO, $JACK, $JCOM, $LLNW, $MBI, $MDLZ, $MKL, $MNTX, $MRIN, $MWE, $NGVC, $NRP, $NVTL, OILT, $OSUR, $PKT, $PODD, $POWR, $PPO, $PRU, $PRXL, $PVA, $RBCN, RGP, $RIG, $RLD, $RST, $RWT, $SCTY, $SGI, $SN, $SSRI, $STEC, $SXL, $SZYM, $TCAP, $TNGO, $TSLA, $TTEK, $TWTC, $UHAL, $WGL, $WR, WTI
nb8702: $LLNW NFLX: $LLNW has been on the move lately. It's a battered stock, but if my memory serves me correct they handle 50% of NFLX's traffic. Now that $NFLX is back on the map maybe $LLNW will benefit? Not experienced enough to know but I'll watch it.
jojo1480: AKAM- 2nd derivative trade is $LLNW, I posted re the BBand expansion when the stock was around $3, looks like now heading above $4, %tage wise a pretty nice return. If it gets to $5/share, funds would be able to invest. Note company is buying back stock (several days ago). A jump from $4 to $5, is big percentage move, so don' t go @bonkers still a spec play. Long LLNW
snmtraders: $LLNW - great catch, jojo1480. If you're not in now, though, beware earnings due to be released Feb 13th after the bell.
jojo1480: LO LNG- Hi @Henry, i am just going over my positions, really having a difficult time eliminating positions, most are in blue sky territory. I like this market, getting kinda worry about it, I would love to see a pullback, all my stocks except $MAKO C ...
jojo1480: ...
You can always paper trade, and find your comfort zone. The last 2days I opened starter in $CREE VECO $PAYX and looking at $FII (wishy washy about this one), i mistakenly sold $QSII, and now looking to get back in. Other small/mid size caps am holdi ...
snmtraders: $LLNW - Great catch, jojo1480. Earnings due to be released Feb 13 after the bell.
jojo1480: PRU- adding to my long term position, using the 200dma as a reference for stop loss (only for new additions), been long 14mos. Most of my stocks are green ie $EMN HAL $POT MOS WOLL DMND $KRA TIBX $ZEUS NXPI $HLF SNCR $LNG ETN $EBIX BYDDF $CNS PKG $LLNW BX $KBH BTU $FIO PRAA $FCX OCZ. Not working this morning- $ILMN JNPR $DK FWS $QSII MAKO $PAY FLR $LLY GLNG $PRU all of these are in my holdings.
jojo1480: Markets- Many of my stocks were that purchased in Nov/Dec2011 were called away (50% of position sixe) this week, #options spread pretty much ended otm (saves commission), bunting for singles. I like my cash position currently ~45%, and hope that some of the stocks on my watchlist will pullback. In the meantime have stakes in smaller cap names, $2billion or less, these stocks are a little extended, take a look @ $ARX SNCR $TIBX (the latter through exercising calls), I think the small/mid caps have a place in the portfolio. The only speculative plays I have are $GNW and LLNW. I mentioned last Fri re $LLNW, a prolonged Vsqueeze going to the upside ($3 stock), I bought quite a bit, just speculating.
ronald73072: $JDSU - $LLNW holding both featured on #Cramer tonight
ronald73072: $LLNW - Beat top & bottom but no after hours pop. #Cramer it's up to you.
ronald73072: $LLNW - Reports 5/5 after close - est $(.10) rev $49.4M - involved in last earnings pop - getting ready to buy again anticipating an earnings beat. Both LLVT & $AKAM beat on both top & bottom line. Today will probably be the third down day, seems like the stars are aligning for this trade. Remember I have several thousand dollars profit in my prior trade so I feel my risk is small.
ahr355: LLNW/AKAM-hey Ronald, I am new to the game and so I don't mean any disrepect here..in fact it's mostly a post to try to clear up possible confusion on my part but..didn't $AKAM getted killed this past earnings because of forward earning projections on earnings conference call? Wouldn't $LLNW be subject to the same market pressures as $AKAM and have to guide down too (and cause a stock price drop like $AKAM for the same reason?). Thank you for your post and "heads up" on $LLNW earnings and would appreciate any feeback to help me continue to learn from more experienced guys like yourself.
ronald73072: LLNW/AKAM - You are correct $AKAM margins were down and guided down, but did beat expectations. The inference is that they are getting more competitive with $LVLT & $LLNW trying to take business they have been losing.
HumanGeorge: $LLNW

Here's some information I found on $LLNW regarding call activity over the last week...which might give an indication as to which way $LLNW could move upon earnings. The tone of the information is more optimistic than not, in my opinion.

" ...
jojo1480: LLNW- had good earnings last quarter, $AKAM guided down due to "seasonality", based on those scenarios i bought $LLNW last quarter currently down a little, and am expecting good numbers due to $LLNW guidance. Long $LLNW, this would have been a great pair trade if I had shorted $AKAM, oh well.
jojo1480: ESRX-@dfaz, held it for a nice run (6mos), sold it, and back in with MHS and ESRX. $MAKO sold it earlier in the week and the remainder this morning. Today' s action (MAKO) can be more bullish if the close give it a much longer tail. Long $NKE PVH $MED ETN $LLNW ARAY $MHP and just about all the nat resource stocks $ANR WLT $BTU FCX $TCK etc., they are all down 2-10% and will keep adding, i have a longer threshold level for pain and am sitting in 84%cash for longer term portfolio.
Visit the Trading Forum to join in the discussion.
| | |
| --- | --- |
| Stock Price | $USD 6.27 |
| Change | -0.16% |
| Volume | 2,123,530 |
Limelight Networks, Inc. operates a computing platform and provides services including content delivery, web and video content management, mobility, web application acceleration, cloud storage, and related consulting services.
Request Video of LLNW
Already a member?
Sign in here.
Earnings
October 14th, 2020 - 2020 Q3 Earnings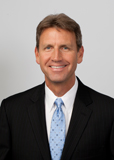 Dan Fitzpatrick
Stock Market Mentor gives you EVERYTHING you need to succeed in the market; all in one place. How easy is that? Dan Fitzpatrick and his elite community of traders share trading ideas, strategies and much more. Dan Fitzpatrick--a world class Technical Analyst, trading coach and regular CNBC contributor--gives you access to all of this with a 30 day trial membership for just $7.77. Get started TODAY and start trading better TOMORROW with the following premium content:
Nightly video Strategy Sessions with a game plan for tomorrow
Got a stock you want Dan to look at? Just ask.
Patent pending video alerts instantly delivered to you when one of Dan's trading signals is triggered. This is not your typical price alert. This is a short video explaining the action you need to take to make money. No more "Woulda, coulda, shoulda"
Access to over 72,500 stock analysis videos
Access an ever expanding library (72,500) of educational videos that will save you time and make you money
Join a team of friends and traders that have one thing in common; a burning desire to succeed.

Become a Member Today!
Gain immediate access to all our exclusive articles, features, how-to's, discussion group and much more...
Satisfaction Guaranteed!
Your Stock Market Mentor membership comes with a 30 day, no questions asked, 100% money back guarantee!