Macy's Inc (NYSE:M)
Bands Volume 200 SMA 50 SMA 20 SMA Videos Alerts Articles Events

debeers: $M- Clearance sale doesn't begin to describe how hideous this is: off 15% give or take and you can take it. Full Price, dependent on tourism, dependent on sales, NO.Macy's checked off every NO box and did we mention Mall based? Well, there's another one. What the heck does it do for you to have an 8% divvie when your stock drops 15% on your crap earnings?NP
DAN: @debeers $M You cut that dividend. I hate Macy's. If it's possible to passionately hate a corporation, that's the one for me. We had a personal experience with Macy's and it wasn't a good one. Hopefully, it will test support, which is $16.19 below where it will be opening.
debeers: $M- @DAN- 3 years ago when several folks here (champ) posted that $JCP looked really strong at 10. At the time they obliterated their coupons and rewards program and Mike, their former great President/CEO, had left. I said that they were 10 bucks above fair value at the time. Well, today they are 55 cents above fair value at 55 cents! $M has traditionally made 3 big mistakes: it is located in pricey venues or Malls. It has sales so often that the only time it is really crowded is the date AFTER Christmas since the customer never really feels that he/she has missed anything. It is like beds--always on sale. Your personal animus aside, doing the wrong things all the way across since they have neither snot nor value appeal.
spmeyers: @debeers $M $JCP sounds like $EMTY could be for you! me too (on pullback) -- gotta say, it's a great ticker
Mitchell: ...
$BABA - closed above the July 1st high near $158 on above average volume.

$COF - fourth consecutive trading day higher; now closing above the $94 resistance level. The next major area of resistance is at $100.

$CREE - poised to breakout above th ...
DrScience: #Retailers getting some love today. $XRT inside day and up off the 50 DMA. $DDS up 5% while $DKS, $GPS, and $M making 3% moves. TOS trade flash notes that 82% of the float is short in $DDS. Seeing a megaphone pattern, but another 50 cents and a touch of the 200 DMA will determine if some of the short shares get bought back. (Earnings sometime in the middle of August.)
Reif99: @DrScience $XRT $DDS $DKS $GPS $M #Retailers $OLLI too
debeers: $BOOT vs $M/$PVH/$JWN/$WMT-Last night the cEO of $PVH was on Mad Money explaining his dreadful shortfall and, the #! reason his stock was tanking was that international tourism has fallen off a cliff. So i thought i'd look to see how some popular sto ...
debeers: @DAN-$JWN/$M/-$URBN--One horrible and one only hideous and 1 pretty. Too many sales and too many brand overlaps and waaay too many half price sales.
No need to buy anything at Nordy's you can get at M and no need to buy $M at all when m is one cycle ...
Mitchell: ...
$AAP - nearing a retest of major support in the low $150's (wait for a weekly higher close for confirmation)

$AKAM - major overhead resistance from the blow off top after earnings, but shares are seeing buyers step in near the 50-day EMA (watch for ...
rck89: $M - Probably a bad to ask about "bricks and mortar" retail, but you any thoughts about $M? I love the dividend!
bRobert: @rck89 $M You can set up a TRADE to start if you must. WEEKLY/daily Double bottom setting up. Need a green candle close first. If the stock fails to bounce, the dividend won't support the loss in equity value. Accidental high yielders can hurt your returns.
rck89: @bRobert $M On big down days, I'm always looking for snap-back trades...thought this one might work. Thanks for your sage advice!
bRobert: @rck89 $M You can TRADE it. if you like. Risk easily defined AFTER a green candle is printed. .
shoredriver: @rck89 $M ....reminder... earnings next Wed pre.......
SusanW: $M has been basing for a few months. I am thinking of initiating a position. It seems to be inching up and the CEO has a plan he is implementing to change the shoppers experience in the store. It has a great dividend as well. Watching it right now. I am always afraid of being too early (wrong).
rck89: $M - Watching this stock for it's dividend, retail sector position and a possible squeeze (yes it's still under the 200 mma). Any thoughts?
PhilHarmonic: @rck89 $M Terrible chart. All moving averages (200, 50, 20) are in down trends. The setup is exactly the opposite of what Dan recommends. I say trust your instincts and go for it. But take a small position with a tight stop.
wijimmy: $PLCE,$M,$OLLI... $PLCE.. all over the map today making new lows with low volume and and big spreads... anyone watching or know of any news or guidance coming ?? Looks like $M dragging sector down
rck89: $M Are we still looking for a bounce in this stock? Perhaps the better question is ....are we looking for a bounce in this market! Open for your answers to both! Thanks.
spmeyers: @rck89 $M don't bother with this
Gary: ...
COTD: $FB – could be a good time to own an earnings run. Is all the bad news priced in? Seems like it is.
Notes:
• Trading is a discipline of exclusion, not inclusion. Thousands of stocks to own. You want just a handful. That's ...
champ: @Gary $FB $SPX $XLF $DJUSBK $C $JPM $YY $CGC $NBEV $SMTX $INSG $EHTH $WWE $NOW $QNST $JD $LEN $M #NOTES --- Very nice...."You can't create opportunity, You can only discover it" ....and that is absolutely true. You have to find the news or the reason why, you would want to take a new position...in any stock. For a Day-trade or a swing trade.
champ: @MtChet $OLLI --- Really nice ..but #Day-13 on this move for them... off of the low entry. We could see a nice surprise on Holiday sales numbers...also from $LULU and $GOOS, at some point. However, for now $M and $KSS really spooked the sector yesterday.
wijimmy: $M .. testing yesterdays LOW ..$25.50 ... floor fell out
indigo1948: $M - cut sales outlook for year after holiday sales were poor - stock is down at $26.60 as I write this - closed yesterday at $31.72.Could affect all retail this morning.
traderbren: $LULU - offering a good opportunity on this pullback due to $M
rck89: $M Any thoughts on how to trade this stock rhrn? The yield would be crazy high at current prices! And its trading at 3rd BB.
rck89: $M - BTO $M Mar 26 calls @2.15. Stock at 3BB, big yld, expect bounce and the "can't help its" got the best of me!
rachel: ...
COTD: $M – Alert $26.84
$SPX – strong into the close. Powell is neutered…and the market knows it.
$DJI – the indexes are all strong. Near the top of the move…but we don't exactly know where the top is.
$DJT &nd ...
bsnceo: $M & $TGT moving up. Took small posn in $TGT earlier today
woodman: $M - off bottom
champ: @woodman $M --- That is good to know because...this stock is positive for the sector....everyone knowns about $M
grcjr: @bigbartabs - for me I've got lots to look at following a 4 day weekend where I did not look at stocks. Maybe big movers ?? $AMZN, $WMT, $M, $TGT, $INTU, $NVDA, $CLF, $UTX, $WBA, $UNH, $AMD Hope you had a great weekend. Thanks for the posts.
champ: @Sher $XRT --- The sales numbers, that are being report...are really positive...but it is a stock pickers market. $M, is not one that I would buy...and it is a stock pickers market and I don't really know why anyone would buy the ETF...just saying....Saturday night after Back-Friday...is not really a high buying time ....but that is when I would also go.
Sher: @champ $XRT $M - I used $XRT just to reference the group as a whole - I don't own any retail - Learned a very hard lesson with Target...
debeers: $M-Had to park Big Dave in the Penny's lot to shop at Macy's since Macy's lot filled up before 5am...........
traderbren: @debeers $M - that bodes well for $M. I think many of these retailers will prove to be opportunities here as they continue to be sold down. $TGT, $TJX, $DKS
debeers: @traderbren $M $TGT $TJX $DKS --$M has had an upgrade to its servicing and merchandise since the last time i was in there. Only big box I have is $M. Others in retail are $GOOS and $BOOT. Fave play right now is a seasonal one--Vail Resorts ticker $MTN
champ: @debeers $LULU @ $138.50 and the $XRT is @ $48.00---- This looks positive to me, after that nice drop, that the stock had. $M reports ER tomorrow, in the AM. Also on Thursday morning,11/15... the U.S. Retail Sales numbers will be released for the mon ...
woodman: #Consumer Defensive/Cyclical stocks working again today, e.g. $OLLI $DLTR $M $DSW $ROST $DG $KSS $BOOT $SCVL $LB $PLCE $ULTA $MCD $WMT $TSCO $JWN ... you get the picture.
woodman: Some Stocks: $DLTR - weekly/monthly chart $CHEF - bought this on Friday. Turned out to be a big bullish engulfing. BBs still wide but looks like it could plod higher. $M - continues higher $LFVN - sideways consolidation just under the 50 day. Earnings are out of the way. $ESPR - en fuego $DSW - nice bounce off the 200day/200week. Right shoulder? $INSP - poised for a move if it reports good numbers (today amc).
petros06: @woodman $DLTR $CHEF $M $LFVN $ESPR $DSW $INSP I have a new watch list in my account. I titled it, Woodman :)
captron: @petros06 $DLTR $CHEF $M $LFVN $ESPR $DSW $INSP Was happy to see $M on his list since I picked it up last week when all the blood was in the street.
woodman: @petros06 $DLTR $CHEF $M $LFVN $ESPR $DSW $INSP - ;-)
Robert1965: $M this up 2.5%
mopick: @Champ, What do you think of $M? As Robert1965 noted, up nicely today and looking great! Cheap stock @ 8.3 x earnings coupled with a 4.2% yield. Their real-estate alone is worth over $16B.
champ: @mopick $M --- I like it and I'm in trading it...for now...should have less zig-zags... compare to some of the others.
captron: $M @champ - How much gain are you looking for here. I see it's about half way back up through the house of pain. It so volatile I have never been able to make any money trading it.Might take it for a long term hold. Good price.
champ: @captron $M --- I never, expect gains but I'm up for now and I'm trading this stock...but I'm only swinging small size but I would like to add back in the morning. The markets, will react on Wednesday and they could be #Up-Down-or-Flat....but then the markets could have a #major move... but which way...?...no way for me to know. However, the news was positive today, for the markets.
champ: @mopick SierraJW ---- #Retail-Positions are mostly on hold. for now. You know I was thinking about that and I'm also working on a list for myself... daily...I keep fine-tuning it. My 2 largest positions in the sector are... $GOOS and $DLTH, see my #i ...
mopick: @champ $GOOS $DLTH $OLLI $M $UAA $LULU $PVH $KSS $SCVL $TJX $PLCE $ROST $TSCO $BURL #Retail-Positions #info-posts #Market-Timing #after #Political-reasons #guess #hold #Good-Luck #Please, thanks, Champ!! I know you've been "championing" $GOOS & $DLTH. Need to check and see what a good entry might be.
rachel: ...
COTD: $AAPL – tepid guidance. Likely to rebound tomorrow. Where's your stop?
Notes:
• Short term lift. After that? We just don't know.
• Dangerous market. Everyone wants the seasonal trade. But if it doesn't ...
bwcarnation1: $M doing well today. v.s. b.o. off the 200d right under the 50d. if not long I would wait to see if it can get above the 50d
champ: @bwcarnation1 $M up over 7% --- Yes, this is the sector leader....and the sector is working.
spmeyers: @bwcarnation1 $M if it holds up into the close I may buy some
baronp0329: @debeers $BOOT Thanks DeBeers...replaced $M with $BOOT last Thursday in my Retirement Account. Started Macy's Nov 2017 for a good profit but I see better growth in BOOT. Thanks again for your posts, very enlightening! .
rachel: ...
COTD: $QLYS – Teaching TA4NT this weekend. Perfect time to cover a stock like QLYS. Power Cycle is shifting.

Notes:

Remember – this is October. Tends to be strong...but two big selloffs have occurred in Oct. Skittish market ...
MtChet: $M - Nice cup and handle on the weekly chart.
baronp0329: Nice bounce by some Retails from yesterday. No position for now. $URBN $JWN $KSS $ROST $M $TJX $ANF $DLTR $DG. Day traded URBN yesterday on short side via Sep 50 Puts for very good profit. Took profits and sold all my $XRT this morning, (maybe too soon, bounced from S1 to above Pivot). Tempted to jump back in the long side.
bRobert: $M Bounce continues
issues: @bRobert $M Got it! Bought it! thanks!
bRobert: @issues $M Your $HQY doing quite well. So is my $CTAS
spmeyers: @bRobert $M I suspect the 50-day may cap this bounce for now
bsafriet: $ANET $PRLB $HFC $GRUB $CHGG $OLLI $LULU $M All had nice moves today.
issues: @jwstich $EL will affect $M !
bRobert: $M . Weak bounce, phase 2. bear flag . Possible range breakdown to $30 on move < 34.50
Wykeman: $M slight drop on $jcp earnings, then back up...38 is in the cards.
debeers: $M-What you want to see: 1. Success in Vendor Direct-trimming inventory 2. Concentration on fashion--not on underwear which is increasingly bought on Amazon 3. "treasure hunt" approach to sales 4. Back to school outlook 5. Online strides
bsnceo: $M Earnings report was more positive news but stock is down in pre-mkt. My gut tells me that this is probably a buying oppty. Any thoughts?
bsafriet: $M Beats eps, revs in-line. Raises full year guidance. Stock down pre-mkt re concerns regarding revenue decline Y/Y. Evidently this is due to calendar issues. Conference call starts at 9:30 AM EDT. Currently trading $39.62 -$2.20. pre-mkt range $44.00 - $38.80.
bRobert: @bsnceo $M I see a weekly/daily chart breakout with a retest/throwback . This often sets up for a lower risk entry than buying the breakout You get to see if eager buyers who missed the first move along with those wishing to add to their position step forward and reaffirm the breakout move. A confirmed breakout move would measure to $46 short term. Higher long term.
bsafriet: @bsnceo $M Listen to the conference call then ask @debeers for her thoughts. I'm holding a Aug-17 $38/$39 bull put spread as an earnings play. Stock is up 66% YTD. CNBC just posted a correction that Q2 adj eps is $0.70
bRobert: @bsafriet $M The conference call is important. The reactive chart movement after the call is more important. The crowd is always right in the short term . It can changer its mind later after further review. That change can happen at a much lower price.
bsnceo: $M Trading halted
bsnceo: @bsnceo $M resumed
tigerjohn8: $M price drop getting very close to 3rd BB . Tempted to buy it there, but I don't see any buyers stopping the fall
bRobert: $M . Trade $35.80 . stop
efrain007: $URBN ugly, I assume it's because of $M earnings
champ: @efrain007 $URBN --- $M...reported nice earnings..however, after that nice run into earnings ... investors wanted more, they are never happy, what are you going to do for me now....and that triggered #CopyCat-selling...sell the news..... and your right... that #Spooked the sector.
CraigReynolds: @efrain007 $URBN $M Yes and I was stopped out. I placed tight stops
efrain007: @champ $URBN $M #CopyCat-selling #Spooked I forgot to post my first buy so I didn't post subsequent, but I've been building from 44, 46, 47, and went full yesterday at 49. Three stops hit today and it stings.
efrain007: @CraigReynolds $URBN $M Most of my stops got hit too. Now watch it rebound into the close :(
champ: @efrain007 $URBN $M #CopyCat-selling #Spooked...I have NP in these 2 stocks but I'm holding $ROST $KSS and $DLTH but I took profits... 1/2 off of $ROST and $KSS yesterday....and I'm only a small position in $ROST and $KSS, I sold in the pre-market this morning.........but I'm still holding my full position in $DLTH. Hedges really helped out my accounts today...LOL
CraigReynolds: @champ $URBN $M #CopyCat-selling #Spooked I know you day trade and probably don't set stops on them but do you have any stop % rule for trades you don't turn over in the day that you will hold? Hope you don't mine me asking.
champ: $XRT $WMT ---- I thought this sector was somewhat safe for a overnight swing trades and I have been swinging my positions for months. But today I was #Wrong and I posted that the markets needed $M to carry the sector forward and that didn't happen.....and now I have #new concerns about $WMT, they will be report earnings in the morning....and because of that reason...I'm out of all my #retail-positions....#All....I sold 1/2 yesterday and on the open this morning I took profits on 1/4 more of my 2 positions and today I took profits on all even $DLTH...because I can always buy them back. I don't like swinging risk and I also don't like losing profits.
spmeyers: @champ $XRT $WMT $M $DLTH #Wrong #new #retail-positions #All test of 50-day coming for XRT; I think it rises from there but we'll see
champ: @spmeyers $XRT $WMT $M $DLTH #Wrong #new #retail-positions #All --- I'm talking about tomorrow only and I believe the retail sector could bounce also but for that to happen...$WMT has to have a nice beat and guide even higher.... or this reversal wil ...
StockMarketMentor: A Price Alert has been triggered for $M Macy's Inc. Click here to view associated video clip: http://stockmarketmentor.com/stockanalysis.html?ticker=M&clip=104776
champ: $DLTH @ 26.00 #Duluth...a growth retail company ------ HOD and a new 52 week high this morning....always low volume...but the volume is mostly all buyers ....should keep zig-zagging higher....earnings are not until around 9/4.....I'm still holding this position and $ROST and $KSS.....and #now... $M will report in the morning and $WMT, on Thursday 8/16...NP on these 2....but I'm expecting beats and if they do .....the retail sector could bounce even more and continue this move....off of positive numbers and guidance. The retail sector continues to work.....could be the best sector for now...we will see how it plays out in the morning...off on $M.
cmaxwel1: @champ $DLTH $ROST $KSS $M $WMT #Duluth #now ($DLTH) added small bit. Thanks
champ: @cmaxwel1 $DLTH $ROST $KSS $M $WMT #Duluth #now ---- I added a little also today...now it is up to $M, to keep this sector moving...in the morning and then $WMT on Thursday.....Good Luck!
debeers: @bsafriet $M -Luck to us both!
bsafriet: @debeers $M we'll know early on tomorrow if this one is a winner. Thanks for responding.
rachel: ...
COTD: $TUR – 3 pattern reversal? What more could happen?
$SPX – still stalled.
$DJI
$DJT
$MDY – tightening up.
$IWM – tightening up.
$NDX – still strongest
$XRT – Retail continues to move. Just follow the charts. ...
bsafriet: $M STO Aug-17 $38/$39 BuPS at $0.24 , approx 31% return at expiration if M >= $39.00. $M reports 8/15 BMO
Originally posted 8/14/18 before the close. Edit/correction made today and posted at 2:57 PM EDT)

I really stepped on this! The exp date ...
debeers: $AMZN,$BA(from Friday), $DXCM, $M, $MOV,$NKTR (today on all the in sider buying activity), $STLD (don't ask), $ZBRA-longs all. Off to visit Big Dave today who is in recovery. You all have a great day.
rachel: ...
$SPX – learn to sit on your hands. Why do you think my missive was so long this morning? Didn't have anything much else to do.
$MDY – weak
$IWM – weak
$NDX—X --
$DJUSBK – stay away from all the financials. They ...
debeers: $M- Q.You know what Macy's has in common with stocks with crappy earnings? A. Nuthin'
rachel: ...
COTD: $ROKU – gap and run. Look at prevailing pattern. Was a very solid base and foundation for higher moves, with support down at $45
$SPX – This is not the time to be getting enthusiastic. This is the time to be thinking about the & ...
Visit the Trading Forum to join in the discussion.
| | |
| --- | --- |
| Stock Price | $USD 14.67 |
| Change | -2.33% |
| Volume | 42,217,500 |
Macy's, Inc. is an omnichannel retail that sells a range of merchandise, including men's, women's and children's apparel and accessories, cosmetics, home furnishings and other consumer goods.
Request Video of M
Already a member?
Sign in here.
Earnings
November 21st, 2019 - 2019 Q3 Earnings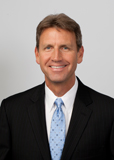 Dan Fitzpatrick
Stock Market Mentor gives you EVERYTHING you need to succeed in the market; all in one place. How easy is that? Dan Fitzpatrick and his elite community of traders share trading ideas, strategies and much more. Dan Fitzpatrick--a world class Technical Analyst, trading coach and regular CNBC contributor--gives you access to all of this with a 14 day FREE membership. Get started TODAY and start trading better TOMORROW with the following premium content:
Nightly video Strategy Sessions with a game plan for tomorrow
Got a stock you want Dan to look at? Just ask.
Patent pending video alerts instantly delivered to you when one of Dan's trading signals is triggered. This is not your typical price alert. This is a short video explaining the action you need to take to make money. No more "Woulda, coulda, shoulda"
Access to over 66,000 stock analysis videos
Access an ever expanding library (66,000) of educational videos that will save you time and make you money
Join a team of friends and traders that have one thing in common; a burning desire to succeed.

Become a Member Today!
Gain immediate access to all our exclusive articles, features, how-to's, discussion group and much more...
Satisfaction Guaranteed!
Your Stock Market Mentor membership comes with a 14 day, no questions asked, 100% money back guarantee!