MercadoLibre Inc. (NASDAQ:MELI)
Bands Volume 200 SMA 50 SMA 20 SMA Videos Alerts Articles Events

bRobert: $MELI $700 high base/c&h target Long term hold Watching for flag trigger
bRobert: $MELI nh small c&h $700 target WEEKLY chart climb scarier than the daily. Usually the opposite is true. Power of WEEKLY breakouts
bRobert: $MELI flag $700 target with trigger and follow through Long from below
Herb: @DAN $MELI based in Argentina, too. What a long-term chart!
Forexpro: @Herb $MELI Thanks, Herb, I don't know that I've ever looked at this one previously. That is a pretty strong chart, isn't it? Hope you're doing well; all the best!
Herb: @Forexpro $MELI you too, Pro!
bRobert: @Herb $MELI This is why I love looking at WEEKLY charts. You see stocks setting up for big moves. without the background noise of the daily. Same with the $SHOP WEEKLY . Both stocks had monster runs after they broke out of the WEEKLY consolidation
bRobert: $MELI MACD cross Don't cry for me says this Argentine stock. Long term hold
bRobert: $TTD . $SHOP . Continue their walk up. nhs Look at the WEEKLY of $SHOP and $MELI .(also nh) Notice the huge runs when the stock broke out of long WEEKLY consolidation. I like WEEKLY charts. You don't have to be super early to the party to have a lot of fun .
rachel: ...
COTD: $MELI – breakout from loose, high base? Low probability, and modest potential trade…but a pullback to $580 would work well.
Getting back in after getting shaken out. Treat it like a new trade. The "pattern" that shoo ...
bRobert: $MELI I have owned $MELI for most of 2019. It has been technically polite and easy to follow/hold. I took partials and raised stops on Fri. This is one stock where the WEEKLY looks scarier than the daily chart. It is very extended above the 50/200 WEEK Much more so than any other time. I have higher long term targets but It is overdue for a zag pullback. Selling in scales. I won't assume it's done. I'll let the price action tell me and stop me out of my remaining shares
bRobert: $MELI Very strong Long term hold Top of trading range Partials
bRobert: $TLT Nh Long calls from below $ED Looking for bounce after retest. $LMT Not a buy here but an easy hold. Consolidation > 20d Pinching Long term hold $DIN $DPZ $DRI $MCD Food court Working Not the fancy spread. $MOH $ANTM $EHTH WEDGE/w triggered a few days ago. $MELI small double top will test 50d
bRobert: $MELI 20d bounce np currently
champ: @Greendayguy $SMH $AMD $MELI --- Yes and at least a few stocks are working, in a real lousy market. It sure looks like this drop could continue and tomorrow will be telling investors, a little more about market directions, could even push them #Out. .....It might be time, to just sit-back and watch, with only certain type of Day-trades. It is really getting just too hard, to even swing small test-positions, even with the one's that appear to be working...and I'm swinging a few. However I have to say, that I'm now guessing... that tomorrow will be an important day, for the markets. The month of May, with only 3-days left, could end in a real negative way. This will be the first loss in the month of May, since 2012. LOL
bRobert: $MELI Looking for pb towards the 50d. RSI negative divergence similar to the one that preceded the April pullback. Healthy profits taken Can always add back
RedLeaf1: $MELI broke above $600 to $605.59. Long.
bRobert: $MELI Long term hold form below nh's $630 next target Trailing stops WEEKLY extended
Greendayguy: @champ $SMH $AMD #oversold Agree, $AMD and $MELI made my day - maybe my week! All in the first half hour of trading!
bRobert: $EPI small position I've been trading in and out of this ETF since Feb. $28 target $AGT Interesting long consolidation Not very liquid. But $MELI is and comprises 28% of $AGT Long $MELI from below
bRobert: $MELI Zig zagging higher $75 zig target $635 with flag trigger >$600 Cllose My best employee
bRobert: $MELI . CLOSE to nh. Look at the WEEKLY chart. This stock repeated the pattern from the 2017 early 2018 playbook. It trades in a technically polite manner having completed successive bullish patterns. It is now extended in this time frame. I expect to see a significant pullback soon. Perhaps after a measured move to $625 + or - . My leash will progressively tighten. This trade was set up with a WEEKLY chart. The stock has climbed almost $300 . this year . for a near doubler.
bRobert: $MELI . Holding up very well. Long term hold. Partial position remaining.
bRobert: $MELI . Long term hold/partial. Looking for flag trigger . $675 . measured move target.
RedLeaf1: @bRobert $MELI Is this stock at $570 getting close to a price where you would add to your position? Thanks for your posts today.
bRobert: @RedLeaf1 $MELI Nope . I would rather add to a flag trigger . OR a pullback closer to the 20/50d. Although at a higher price,, a flag trigger has a higher chance of success.
RedLeaf1: @bRobert $MELI Thanks for the reply and the teaching.
bRobert: $MELI Watching to add
bRobert: $MELI Little cup/flag in motion $675+ with trigger WEEKLY flag Long term hold. It owes me nothing
bRobert: $MELI daily flag. I will add with trigger
bRobert: $MELI nh flag trigger. $620+ Long term hold from below
bRobert: $MELI . nh . $620+ . My top stock this year
RedLeaf1: @bRobert $MELI Thanks for calling this to our attention and the follow up posts. I am in.
bRobert: $MELI One of my best performers 100% YTD $600+ target Phase 3
bRobert: $MELI phase 3 Close to flag trigger. $640 target
RedLeaf1: @bRobert $MELI I have followed you on this one. Good.
bRobert: $MELI phase 3 continues
bRobert: $MELI . Better sailing conditions for the Ebay of Latin America . Watching for phase 3/ $600+
bRobert: $MELI . Phase 3 . day 2. The breakout was a power move. Not a one day wonder .
bRobert: $MELI phase 2 watch $600+ targets
bRobert: $MELI Watching for phase 2. sold most on pop. Will add on trigger
Mojomoney: $Meli
bRobert: @Mojomoney $Meli Stopped out of last partial. But not forgotten .. Phase 2 Will add on phase 3
bRobert: $MELI . Not much off the top after $100 move Fri. Long partial post profits
bRobert: @ag1 $SPY No problem . Years ago, Dan always started his analysis with WEEKLY chart to find a stock you want to own. . Used the daily chart to better time an entry. I use WEEKLY and MONTHLY charts to find stocks that I would like to own for a while. I try to find charts of stocks that have very large measured move technical targets. That makes the wait worth while. eg . $ED . $CMG . $MELI $BABA $DE . $CGC . $C . .$FLT . $CTAS . .........
bRobert: $MELI up 17% Long partial. $525 target met $600 next Higher long term LONG TERM HOLD
bRobert: $MELI Selling some premium against 20% move Long term, $625 and up A double this year.
bRobert: $MELI Still going Up 21% on high volume
bRobert: $MELI Long term hold from $300 area . Partial holding over earnings .... hedged.
bRobert: $MELI . Squeezing over . rising . 50d. $600+ . Long partial post profits. Long term hold. from . $300/$320 . trading around a core
debeers: TOP DECLINERS AS OF 8:10 am Eastern: $TEAM, $AZO,$NOW, $MELI, $STNE, $SKX,$GTLS, $TMO
bRobert: $MELI Another good long term employee. WEEKLY flag $575 target Pinching a bit more each day with this sideways consolidation over rising 50d . $600+ long term target Long from $320 Partial profits taken. Will ADD on flag trigger . pb/bounces > $521 Good employees like this do most of the work for me. I play a small but important supervisory roll Find good stocks with high upside that can work for you . Not the other way around,
bRobert: @CraigReynolds $COHR When Im well positioned . I'm not doing a lot of ACTIVE trading. FAR less than most people think. I'm mostly manicuring my positions with stop adjustments , partial profits, rolling calls . I have a very robust alert syst ...
CraigReynolds: @bRobert $COHR $HD $LOW $LII $IRBT $ILMN $TMO $BCO $LMT $DFEN $MELI $ULTA $LGIH $TSCO $MAN $LEA $ORLY $EDU $STRA $BOOM $BLUE $CMG $FLT $DIN $DIS $FDX $R $ODFL $URI $CMI $DG $WWE $LULU $RACE $SLCA $GUSH $BABA $FB $AMZN $GOOGL $AAPL $SOXL $XLNX $IR $HON $MMM $UTX $COST $THO $WGO $LCII $PANW $FTNT Another great post. Thanks again.
bRobert: $MELI $600 + target STRONG pinching > 20d Long from below .. Will add to partial position post profits on a post breakout pb /bounce
bRobert: $MELI Consolidation/pinch VERY strong stock going sideways after $150 move in a few weeks. $600 target Long from $320 area Partial profits Will add on a pb/b > $520 A confirmed breakout
bRobert: @dpugh $FB Buy in scales Sell in scales . Keeps you involved in huge winners. Never assume that the stock has gone up enough and take yourself completely out of the trade unless a technical sin has been committed. IMHO eg $MELI
bRobert: $MELI . Breakout . nh . Kissing $525 . flag target $600 long term . Stops raised . Amazing run. Up over 50% . this year $200+ . run .
bRobert: $MELI VERY strong and rewarding stock to hold. No big pullback. . Long term hold. Partial remaining. $530 flag target 1 $600 long term
bRobert: $MELI doing nothing wrong. Consolidating huge move. Long small partial post profits
bRobert: $MELI $550 flag trigger. target. This has made a ridiculous $180+ 50% move in a month. Still holding a partial post profits. SELL IN SCALES Don't assume the move is over and take yourself out of the trade just because it has moved a lot.. When the wind is strongly at your back hold on tight and enjoy the ride.
bRobert: ...
Look at $MELI I've held this stock for a $200 .60% move . $MDB . $75 . move 100% $PYX 150% . Many others. Multi month moves. Never used an intraday for decision making.
shoredriver: @bRobert $AMZN $NFLX $AAPL $GOOGL $FB $MELI $MDB $PYX ....Well said.....
bRobert: $MELI . Still with a piece . (sell in scales) . Flag $525/$550 . with trigger. Stop just below flag. Hedged with reduced position size and small . bear put spread
bRobert: $MELI . trigger happy.
bRobert: @CraigReynolds $TLRY $PYX $CGC $CRON I appreciate your kind words. I prefer to find stocks that have WEEKLY charts that technically project large gains and then park some $$$. eg $TWLO $MELI $MDB $TNDM Adding on pb/bounces. I also have a growing portfolio of spec stocks that have really outperformed. Many are in short squeezes and or niche areas. The investments are small to cope with the higher volatility. All of my big 5 cannabis stocks started that way (IIPR)
CraigReynolds: @bRobert $TLRY $PYX $CGC $CRON $TWLO $MELI $MDB $TNDM In process of developing my process as Dan said in weekend video. My big difficulty is patience, buy to early then stopped out. Will start looking/learning Weekly charts watch and learning this process. Thanks
bRobert: @CraigReynolds $TLRY $PYX $CGC $CRON $TWLO $MELI $MDB $TNDM It is a process. Also you have to develop a trading scheme that fits you best. I don't like or have the time to trade consistently in short time frames. I try and trade longer trends, up or down. In a non trending market that's chopping people up, I stand aside and wait. another suggestion is to make smaller initial entries and try to time them to bounces off the lower end of a trading channel or on a pullback bounce AFTER a breakout. I don't like to chase breakouts. If you do, very small with a plan of adding on a pb/bounce that confirms the breakout.
bRobert: $FLT nh printing machine. Long from $190 .. still holding SELL IN SCALES. keeps you in the big runs. The hardest thing to do is hold a winner. Partial sells helps Don't take yourself out of the trade. Technically, this stock can go to $300. Rests/back filling along the route. Look at $MELI
bRobert: $MELI Nh GREAT chart. $500 reversal end zone target is less than a yard away. Long term hold. Amazing run. $625 LONG term with some rest/backfilling
bRobert: $MELi Passed through $500 like a hot knife through butter. $80 zig gets it to $520 area $525 is the WEEKLY flag target. No coincidence here. Trailing stops. The pace but not the extent of the move has surprised me . Look at the great WEEKLY base. Strong foundation The bigger the base ............
bRobert: $MELI Still going $525 approaching fast. Partials there . Intra day chart for stops
bRobert: $MELI phase 3 Easy hold for me. $520+
bRobert: $MELI up 4.5% Flag trigger close. Will look to add on technical trade Long from way below.
bRobert: $MELI nh up close to 7% $520 Daily flag target $530 WEEKLY target. Most likely not straight up although you never know these days
bRobert: $MELI seeing underlying support of flag. Long partial
bRobert: $MELI $540 + flag target . Long from below. Swing trade to breakout. Sell in scales keeps you involved when things go farther than you think
bRobert: $MELI nh Animal spirits. $540 flag target in motion. WEEKLY breakout. Hanging on with raised trailing stops , 3 point harness and helmet. Over $200 run. Close to a double in 2 months.
bRobert: $MELI This Argentine bombshell is working. well. Flag still flying Long partial after profits. Sell in scales
jimbo: @bRobert $AAPL $AMZN $GOOGL $FB $NFLX $SPY $FXI $XRT $XLY $BA $MELI $DIN $IRBT $MDB $BLUE $LABU $IBB Thanks for your insight I do enjoy all your posts I like you work full time but I do love the markets and love to figure out trades and setups! Thanks again for all your insight I'm sure many are appreciative!
bRobert: @Hans_Schultz1 $AAPL $AMZN $GOOGL $FB $NFLX $SPY $FXI $XRT $XLY Thanks for your kind words. There are many successful investing styles . Some work better in certain markets. Buy and hold can significantly outperform in bull runs. The gene ...
bRobert: $MELI close to $480 target Never thought it wood move this quickly . The technical was spot on Good batch of tea leaves. Taking partials.
bRobert: @schartline $ROKU Thanks for your kind words and helpful feedback I throw a lot of stuff out there. A little buffet of trading ideas. Each member can choose a trade that fits their trading style/time frame.. I prefer to trade in longer time frames and let the stock work for me with out a lot of intervention, if possible. I look for stocks with large potential measured move targets eg $MELI $DIN $BOOM $DE $BA $LMT etc Not all market periods allow this . I am more than capable of day trading. My schedule limits this quite a bit and I don't enjoy being pinned to the screen. I enjoy helping out if I can. Sometimes I'm not sure it is helpful . I'm trying to improve
bRobert: $SPY Looking for higher high. We may not get it and that would set up a SMALL daily h&s top. with 273 target testing the 200d from above. Not a bad thing. Taking some profits in the right places after big runs eg $MELI and adjusting stops. Don't buy the breakouts. Buy the pb/bounces Safer in general. If a short term bearish weather front arrives, breakouts will be sold into and fail. Short time frame bearish patterns will succeed a higher % Converse is true also
spmeyers: @bRobert $ROKU $MELI $DIN $BOOM $DE $BA $LMT bRobert, I echo the compliments, but I would encourage you to perhaps put your most tasty actionable items on the buffet and skip some of the rest; cheers mate
bRobert: $MELI Follow through. Raising trailers
bRobert: $MELI Rolling up stops $480 target 1 WEEKLY breakout Power move
bRobert: $MELI Another nh Day 2 breakout. $480 target getting closer.. Stops getting tighter. Strong WEEKLY base breakouts can go very far. $ORLY $BA $NOW $CYBR. $TWLO $GTLS Look at stocks in multiple time frames . Sometimes getting too close obscures the big picture and you fail to appreciate the magnitude of the move that is developing. You end up getting chopped up or settling for a few bits on scalp trades instead of a substantial bank roll.
bRobert: $MELI Nice earnings pop 20% after blowing away revenue estimates. $480 target got a lot closer today. Partials
bRobert: $SHOP Along with $MELI this was one of my favorite swing trading stocks. This Zig is around the usual $25 after consolidation flag......NO zag. Partials and a tighter stop for me Expect the expected or prepare for it
bRobert: $MELI Shorts 8% and 6d to cover .. Power move today out of strong WEEKLY foundation
bRobert: $MELI closed up 21% Near HOD. nh Higher targets ($480+) after some back filling. WEEKLY far from oversold coming out of WEEKLY breakout from consolidation Partials taken Sell in scales.
bRobert: $MELI Up pm on earnings Revenues up over 60% Huge beat $480 target with bullish follow through. Long partial (took profits)
bRobert: $MELI Reports 2/26 Long from below. Will carry hedged position
bRobert: $MELI . Carrying small overnight. Booked nice profits . $500 . mm target if the mood is right.
Reif99: @bRobert $MELI Don't report til 2/27
bRobert: @Reif99 $MELI Yahoo wrong again. thx . Did someone say earnings run? ;)
bRobert: $MELI Continues to pack for $100 . trip . Long partial. Will add with bullish confirmation
bRobert: $MELI Continues to set up for breakout. $480 mm target with confirmed bo
bRobert: $MELI Nice set up. Moving averages in bullish. alignment. Base in place Reports 2/21 Carrying small over . $480+ long term If the market likes the report card.
Visit the Trading Forum to join in the discussion.
| | |
| --- | --- |
| Stock Price | $USD 554.05 |
| Change | -2.25% |
| Volume | 513,273 |
Mercadolibre, Inc., operates an online trading site for the Latin American markets. The Company's website allows businesses and individuals to list items and conduct sales and purchases online.
Request Video of MELI
Already a member?
Sign in here.
Earnings
October 31st, 2019 - 2019 Q3 Earnings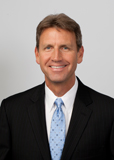 Dan Fitzpatrick
Stock Market Mentor gives you EVERYTHING you need to succeed in the market; all in one place. How easy is that? Dan Fitzpatrick and his elite community of traders share trading ideas, strategies and much more. Dan Fitzpatrick--a world class Technical Analyst, trading coach and regular CNBC contributor--gives you access to all of this with a 14 day FREE membership. Get started TODAY and start trading better TOMORROW with the following premium content:
Nightly video Strategy Sessions with a game plan for tomorrow
Got a stock you want Dan to look at? Just ask.
Patent pending video alerts instantly delivered to you when one of Dan's trading signals is triggered. This is not your typical price alert. This is a short video explaining the action you need to take to make money. No more "Woulda, coulda, shoulda"
Access to over 64,700 stock analysis videos
Access an ever expanding library (64,700) of educational videos that will save you time and make you money
Join a team of friends and traders that have one thing in common; a burning desire to succeed.

Become a Member Today!
Gain immediate access to all our exclusive articles, features, how-to's, discussion group and much more...
Satisfaction Guaranteed!
Your Stock Market Mentor membership comes with a 14 day, no questions asked, 100% money back guarantee!