The Michaels Companies Inc. (NASDAQ:MIK)
There are currently no videos for this stock.
To request coverage of this stock, please click the green request video box on the right.
Bands Volume 200 SMA 50 SMA 20 SMA Videos Alerts Articles Events

champ: $MIK..HOD...up 10%, still strong.
xjonez727: $MIK moving hitting highs
debeers: @champ $MIK -yay you, champ.
champ: $MIK @ $7.10, investment swing position now, watch for new entry.
champ: $SPY, the News-Media, they just keep talking about the markets daily, like they know exactly what is going on...but they don't and neither does anyone else. Only opinions and guesses. .....Pay attention to the stocks that are green and also the ones that have Bounced off of LOD but still might be down a little. .....$MIK is still down but up around 9% off of LOD.
champ: #Trades, only these 7-moves today ---- $TSLA, Out this short-trade, took profits going into the close. $AAPL, $AMZN $MIK and $DECK, back-in these 4 positions and I'm up for now. I posted that I did repositioning last week....$GUSH, $NUGT and I'm only still holding these 2- swing ETF's positions, for now. .....$MA, I also had a small swing position and I back-out on the open, with a small loss. .....$GOOS also back-out on the open but back-in with a small spec-swing, on the close.
champ: @tcburke82 $MIK ---- #Follow-up ---- Follow the #News for trades and that #always rewards traders with really nice profits. If you don't know the News, you will never know what is going on, with any trade or even in the Market. Always need entry-timi ...
indigo1948: @champ $MIK #Follow-up #News #always #forum #Good-Trading - very well stated Champ. You have a "keen" eye for the news events that move stocks and provide insightful posts. I have been a member for quite some time and am continually refining my trading. I thank you for all your contributions for which I have benefited as I am sure other members have received benefit.. All the best for your holidays and trading.
Spud: @champ $MIK #Follow-up #News #always #forum #Good-Trading So what's your favorite "go-to" for up to the minute news?
champ: @Spud $MIK #Follow-up #News ---- #Briefing-Trader ---- The most #accurate News source, that is in real-time, without any spin, that I subscribe to is Briefing-Trader, at briefing.com. Could be others, don't really know because this is the only News-S ...
champ: @indigo1948 $MIK #Follow-up #News --- Thats really nice to know, #Thanks! ........The same to you also and stay focused on what counts.
champ: $MIK @ $6.90 ...could be a bounce trade, in the coming days, see the news.
traderdl: $MIK hod
traderdl: $MIK hod
DrScience: @champ $MIK CEO Cosby lasted almost a year and had to weather a battery meltdown that killed past momentum. New guy, Buchanan, has an even more daunting task. He'll either make a name for himself or be the last man off the ship sinking into the abyss ...
champ: @DrScience $MIK --- The new CEO is.... Ashley Buchanan, from $WMT. We will see how... she does but for now profits are climbing.
DrScience: @champ $MIK $WMT Ashley Buchanan might take exception to your gender characterization.
champ: @DrScience $MIK $WMT---- You know you are a real pain in the XXX. You said guy and I pointed out that he was a she.
DrScience: @champ $MIK $WMT IRVING, Texas --(BUSINESS WIRE)-- The Michaels Companies, Inc. (NASDAQ: MIK) today announced that Ashley Buchanan , an experienced retail executive from Walmart , has been named President and Chief Executive Officer Designate and appointed to the Company's Board of Directors, effective January 6, 2020 . He will succeed Mark Cosby as Chief Executive Officer upon completion of a transition period ending April 1, 2020 . Mr. Cosby will continue to serve as Chief Executive Officer until April 1, 2020 and will remain a member of the Board of Directors following the CEO transition.
champ: @DrScience $MIK $WMT --- Yes I saw all of that great News, that is why the stock is HOD, up 34%.
rah: @champ $MIK $WMT - She would be less confusing if she would wear earings.
champ: $MIK ---- Out....took profits, @ up 36%
DrScience: @rah $MIK $WMT @rah. Thought I was going to have to take a page from Vin Diesel's "XXX" playbook. https://www.youtube.com/watch?v=a7FJwLFxVk4
sierramp: @champ $MIK Very nice, congratulations!
champ: @rah $MIK $WMT --- Funny, might look better also. Typo, I read Ms., should have been MR., moving really fast. ....Trade over, had timing, profits were huge.
champ: @sierramp $MIK --- Thanks, I got lucky, because I had timing...and that gave me size, had sell widows open, out with 2-fast sells, near that high.
sierramp: @champ $MIK Sounds like a good method. I was in $OLED on the 20th, got out this morning at 215.28 for +6.8% but that's a far cry from what you did.
champ: @sierramp $MIK $OLED --- I also trade $OLED and $TTD. .....Not really a big deal, just a fast... In and Out trade off of that CEO-News, that type of News works for trades. .....A perfect example was $CMG, when they pick-up their CEO, from Taco Bell, that was also a great investment position and a Bounce Trade, off of that News.
scottrades: @champ $MIK Boom! And that's why he's The Champ. Nice trade.
champ: $MIK, up 44% now...this is still moving, looks like Institutions because volume is large.
sniper: @champ $MIK nice
tcburke82: @champ $MIK @3pm Tim Sykes pumped it in his weekly stock pick. Lots of retail traders jumped on it. A good time to get out.
champ: @tcburke82 $MIK --- I posted that I took profits. Volume was more than retail traders, was my guess, that I posted. Tim Sykes, don't know who he is, maybe he followed me in.
champ: @spmeyers $MIK --- Yes, this does look promising...the news today was, it was announced that Mark Cosy, will become the permanent CEO, effective immediately, he was the interim CEO, this was a Schwab post. Looks like this positive news leaked out, earlier today. Yes, almost double volume and the stock closed on HOD, in the regular market.
spmeyers: $MIK broke thru resistance and the 200-day on good volume; looks promising; 39% float short, lots of fuel
traderbren: $MIK - provided a short opportunity this morning. Short.
Wolf: $DOMO $MIK $DOCU Down after earnings, watching for a bounce.
Moxie: $MIK Up 4% PM after earnings, 1-year chart looks like a good entry point potentially coming off 11.44 low. Could be a crafty trade.
Moxie: $MIK Working up 5% off open
Brian_M: $MIK looks ready to breakout in the next few days.
bigbartabs: $MIK ... a testament to not holding over earnings? Here's one. I hope you sold at the close yesterday as I did.
bigbartabs: $MIK ... bounce?
phgruver: @bigbartabs $MIK @Dan is looking for an oversold bounce, nothing more.
AceTrader: Stopped out of $MIK from this morning's live seminar -- broke even on it
DAN: $ETSY $MIK $DBX Good trading this morning, gang. In the training session, we zeroed in on three stocks. ETSY, MIK and DBX. I was stopped out of MIK for a small loss, though others made money on it. I had set my stop pretty tight because of what I ...
mcconnm: @DAN $MIK - Hi Dan, what's your take on MIK now ?
DAN: @mcconnm $MIK Dead money. I wouldn't ever look at it again. The move was first thing this morning...and it didn't really amount to much at all.
wijimmy: $MIK testing the days low ....hit a new low..and lower to come
kus123: @DAN $ETSY $MIK $DBX I have small position on $ETSY in profits. how do I manage it?
indigo1948: @DAN $USAC - excellent session Dan. I am focusing a part of my portfolio on these bounce set-ups and your training segments are very valuable in this respect and most appreciated. Got stopped out of $MIK for a small loss but made very money out of $ETSY - out now and probably should have held but perhaps it return to earth in the near future presenting a new entry. All the best.
bigbartabs: @phgruver $MIK ... I took big profits last night... and did a small bounce trade this morning. Nothing to write home about. Now watching with alarms.
traderbren: $MIK - found some buyers after hitting $17.75
bigbartabs: $MIK ... if anyone followed me into MIK, be aware that earnings are before market open tomorrow.
bigbartabs: $MIK ... once again coiling. It it will break one way or the other from this squeeze. Some day. I just know it.
bigbartabs: $MIK ... continues to base build... and continues to look spring loaded. I have been in and out of this ticker buying low and selling higher. I took a another half position this morning. What I like about this ticker is it has 2 weeks to earnings, a 15%+ potential gain just to get back up near the 200dma, and if I'm wrong buying here... I will know quick, with a paper cut and out. FWIW...
bigbartabs: $MIK ... keep an eye on this one. Continues to look like a coiled spring.
gmj: @bigbartabs $MIK thx started position waiting fgor a move abv 19 to add
bigbartabs: @gmj $MIK ... I think that's a good plan for adding. Once it starts up, it has a lot of head room. We should be able to add several times with this one. Good luck buddy...
bigbartabs: $XRT ... after this week's run up, XRT could be one of the few good entry buy points. $MIK looks to me like it could be a coiled spring. FWIW...
Trixie: $MIK might be one to watch for an #IPO.. its been consolidating for the last little bit from the earnings move. Still yet to get beyond the enthusiasm high($30). Weekly is making an inside week so far and has made a few of these within this earnings consolidation .. They're pretty good at emailing out coupons to you and every bill has a percent discount for regular priced merchandise in the next week or so. Also one of the few crafting stores that sells a broad range of products. Dollar/discount stores have some craft things however I do find that I end up and at $MIK a few times a year b/c the discount places don't have the higher end products either that or you have to hunt out the ma/pa boutique type stores for specialty things wool. They also have learn to knit/crochet classes and painting..
Forexpro: Re: $MIK Hi, Friends, According to Theflyonthewall, a 17 mio share secondary has been priced by BoA/ML and $JPM at 26.20. The sellers are current shareholders, which isn't necessarily the most positive sign, but the company is taking 2 mio of the shares, according to the story. It's been a strong performer, and might be worth a look it it pulls back sufficiently. http://schrts.co/a1uYPz Here's hoping that all is going well; best of luck!
Kid2old: @Aragorn $CPA $MIK $VIAB $WLK $DOV $KEX $EMR $FLR $ETN $TROW $EXP $EMN
mradams0621: ...
$MIK Michaels Companie... 23.00 6.04%
$GCO Genesco Inc. 55.37 5.99%
$MDR Mcdermott Interna... 4.33 5.10%
$SKX Skechers U S A In... 31.50 5.04%
$LAYN Layne Christensen... 6.04 5.04%

gap down

$BKS Barnes & Noble In... 10.06 -16.51%
$ZUMZ Z ...
Trixie: $MIK blue skies on the recent IPO,
bullmoose: Trimmed several stocks this morning, including $OREX, $ACHN, $CHK and $CBOE. I'm also tightening partial stops on others. I'm also thinking of re-loading my $TLT calls. I was going to wait for it to reach the 20-day, but I may take a small position in case it doesn't get there. I'm watching $NOW closely and may trim calls on that one a it is above the upper bollinger band for the second day in a row. I did make one buy, and that was to add to my $MIK position. $HL is legitimately breaking out today…finally. I'd add more but I'm already very long. Will be looking to trim in another 20¢ or so.
bullmoose: Wow, $MIK took a big flush here at the end of the day. Good thing it's the only stock not working for me today.
bullmoose: $MIK bounced back hard at the end of the day. The 20-day made good support. It could still be coiling for a breakout, similar to $OREX a few days ago.
bullmoose: $MIK just hit a new high. It's breaking out of a high base.
bullmoose: $MIK continues to take off out of a squeeze. I hope some of you followed me on the trade this morning.
Trixie: @bullmoose $MIK.. i had to throw out a less decent worker, and i followed you in.. I had been looking at it yesterday when i saw the volume.. Your reminder was enough of a push to find something to throw out and climb onboard..
eTradebaby: $MIK has an edge to trade from http://scharts.co/1B8gon2
eTradebaby: $MIK on the watch list as it's consolidating
eTradebaby: @Diana2010 Another you might want to add to your watch list would be $MIK. They already reported on Nov. 20. http://scharts.co/1B8gon2 It's a newer issue, began trading around July. Valued $4.0B and rev's are $4.0B Forward PE 14, growth 30%. Numbers are from Yahoo Finance. No Positions
bullmoose: Retail, solar, networking/social and bio are four hot categories. Don't let them run away from you. There have been a lot of good suggestions in the forum today and over the past few days. $FSLR and $SCTY are just starting moves. Many of the retail names have already left the station, but look for entries in names like $JCP, $BBY, $MIK, $TGT, $NKE, $DECK, $VFC, $TIF, $SVU, $ULTA, $SBH, $COH, $PVH, $LOCO. There are too many bio names to throw out here, but I'm having success with $ARWR, $ISIS and $NBIX. A few others are consolidating. Networking/social stocks are also in the early phases of perking up. Stocks like $FB, $YHOO, $MOBI, $HIVE, $VIP, $MBLY and many more I haven't mentioned are working. Then there's $BIDU, which is killing me. ;0[
bullmoose: $MIK - Another stock that laughed in the face of the pullback yesterday. Hard to buy here, but a good hold and will look for more after some consolidation.
Visit the Trading Forum to join in the discussion.
| | |
| --- | --- |
| Stock Price | $USD 3.86 |
| Change | 7.67% |
| Volume | 3,415,030 |
The Michaels Companies Inc owns and operates a chain of specialty retail stores in 49 states and Canada featuring arts, crafts, framing, floral, home decor, seasonal merchandise for the hobbyist and do-it-yourself home decorator.
Request Video of MIK
Already a member?
Sign in here.
Earnings
June 4th, 2020 - 2020 Q1 Earnings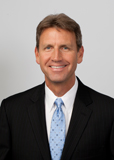 Dan Fitzpatrick
Stock Market Mentor gives you EVERYTHING you need to succeed in the market; all in one place. How easy is that? Dan Fitzpatrick and his elite community of traders share trading ideas, strategies and much more. Dan Fitzpatrick--a world class Technical Analyst, trading coach and regular CNBC contributor--gives you access to all of this with a 30 day trial membership for just $7.77. Get started TODAY and start trading better TOMORROW with the following premium content:
Nightly video Strategy Sessions with a game plan for tomorrow
Got a stock you want Dan to look at? Just ask.
Patent pending video alerts instantly delivered to you when one of Dan's trading signals is triggered. This is not your typical price alert. This is a short video explaining the action you need to take to make money. No more "Woulda, coulda, shoulda"
Access to over 70,900 stock analysis videos
Access an ever expanding library (70,900) of educational videos that will save you time and make you money
Join a team of friends and traders that have one thing in common; a burning desire to succeed.

Become a Member Today!
Gain immediate access to all our exclusive articles, features, how-to's, discussion group and much more...
Satisfaction Guaranteed!
Your Stock Market Mentor membership comes with a 30 day, no questions asked, 100% money back guarantee!