Momo Inc. (NASDAQ:MOMO)
Bands Volume 200 SMA 50 SMA 20 SMA Videos Alerts Articles Events

bRobert: $MOMO . WEEKLY reversal ./ flag trigger . $42+
woodman: #China #Chinese stocks: So many Chinese stocks are working, but many have moved way too much for me to buy. Here are some reasonable candidates (as a starter, for further winnowing down): $BZUN $JD $JRJC $MOMO $TME $HCM $WB $SINA $HTHT $YY $BABA $TCEHY $EDU $TAL
jwstich: @woodman $BZUN $JD $JRJC $MOMO $TME $HCM $WB $SINA $HTHT $YY $BABA $TCEHY $EDU $TAL #China #Chinese Thank you for the list. Appreciate your posts and always read them.
woodman: @jwstich $BZUN $JD $JRJC $MOMO $TME $HCM $WB $SINA $HTHT $YY $BABA $TCEHY $EDU $TAL #China #Chinese - My pleasure.
woodman: @jwstich $BZUN $JD $JRJC $MOMO $TME $HCM $WB $SINA $HTHT $YY $BABA $TCEHY $EDU $TAL #China #Chinese - I already had a healthy $TCEHY position having bought it back on the move to channel support earlier in the week. To that, today, I added small positions to several more of the stocks on this list. I think both sides want to have something positive to say to their people.
bRobert: $BILI . $PDD $ZLAB . $MOMO breakout
bRobert: $TME phase 3 . Will add to $BABA on flag trigger >172.50 Long from below $MOMO $38+ $BILI $25 WEEKLY target My timeframe
bRobert: $MOMO Looking for follow through from this little squeeze out $40 target 1
bRobert: @captron $MTCH Its hugging/squeezing $MOMO Double date
bRobert: $MOMO $38+ with follow through. Look for pb/b Love is in the air.
bRobert: @woodman $MTCH $MOMO will sign up for another date
bRobert: @woodman $MTCH $MOMO . Double date
bRobert: @woodman $MTCH $MOMO too. Been on a lot of dates. Tired.
bRobert: $MOMO $MTCH Looking for love in all the right places .. Long both Trailing stops on $MTCH
bRobert: $MOMO $MTCH Love is in the air Long trailers
bRobert: $MOMO flag
bRobert: @woodman $MTCH Love is in the air💔. $MOMO too
bRobert: $MOMO . $MTCH . Love is in the air .. $MOMO high beta breakout
bRobert: $MOMO Nice little reversal pattern off the bottom. np Watching this develop $33
bRobert: $MOMO $MTCH Love is in the air. Both going higher
wijimmy: $MOMO.... still getting slammed.. anyone following ...
Think its an over reaction...and we should be watching for a oversold bounce sometime ???
.....
Momo Inc. shares were down 14.64% on Thursday with almost 13.5 million shares traded. The stock sa ...
Reif99: @wijimmy $MOMO Sure, it will likely bounce at some point. The question is how much time are you going to spend watching for it? It could happen later today, it could happen Monday or later. I guess one way to wait/watch is to set an alert above the close each day and when it gets triggered you take a look at it.
PhilHarmonic: $MOMO Day Trade Long. $.75 cents profit.
bRobert: $MOMO Low risk trade with stop. W bottom bounce. >50d $54/ $60 targets good risk/reward
bRobert: $MOMO Inv h&s Neckline $48 Head $35 Long from a little below. Target $61
bRobert: $MOMO $MTCH Love and green is in the air.
bRobert: $MOMO Look for inverse h&s trigger >$48 Target $60
bRobert: $MOMO Setup in place $62 target Long
bRobert: $MOMO . Ready to fire . Right on neckline $48 . inv h& s target $62. WEEKLY reveals much higher upside targets with a sustained move . Partial position. One is the loneliest number. Love is in the air. Another lonely hearts club member is $MTCH flag target $65+ . Short squeeze.
bRobert: $MOMO inv h&s target $60 Neckline $48 .
bRobert: $MOMO close to trigger with move >$48 $60+ reversal target Long from below
GOOSE: @bRobert $MOMO Broke a double top today at 48.0, a buy signal, on the P&F Chart. FWIW
bRobert: $MOMO . $60+ with move >$48. $IQ . W bottom target $39 if > $32.50
lostsheep: $MOMO has screamed $3.5 since the China news.
bRobert: $MOMO . Chinese lonely heart's club holding up pretty well. Just above an up curling 50d . Low risk entry with a tight stop at $42.90 (5%). OR . wait until this trades > $48 and buy the pullback/bounce. Target $60+ with a sustained move >$48.
bRobert: $MOMO Watch for a move > $48 . Trading >50d. $65 target with trigger. Stop below when initiated.
bRobert: $MOMO . . WEEKLY Reversal Target $62. Retested $42 neckline area and bounce. Long
bRobert: $MOMO good price action/chart setup. Right and wrong well defined.
bRobert: $MOMO . Great weekly chart. Multiple patterns firing/completing in sequence Targets $53+/ $61 / $80 . Long term.. Loose stop 43.20 . Tight stop 44.20 . Long along with Renaissance Tech. Working today. Looking at charts in between.
bRobert: $MOMO weekly bullish . target $60 if move >$48 .
Wolf: $MOMO Beat earnings, up 8.5% above the 50DMA. No position.
Henry: #China some of the China stocks are up this am, $BIDU $BABA, $MOMO $SINA even $NTES
champ: @Henry $BIDU $BABA $MOMO $SINA $NTES #China ---- #Bounce-Trades ---- I'm targeting a few of these stocks also because there is another reason now for these stocks to bounce besides being over sold...2 reasons are always better than 1....because other traders/investors are also watching China positions now.....because they have a #reason to. I have a list of U.S. stocks also. LOL
spmeyers: Very bad day for many Chinese tech stocks; most are down too much to short, but $MOMO has potential as it has cut thru a long trendline starting at the Dec 2017 low; the 200-day looks like a magnet (probably not in a straight line)
bRobert: $MOMO I choose love $MOMO over video $IQ (for now) 50d bounce.
bigbartabs: $MOMO ... seems to be stuck in neutral. I see recent news about convertible notes and short sellers. Thoughts?
bigbartabs: @DAN ... are you still watching $MOMO ?
DAN: @bigbartabs $MOMO Nope.
bigbartabs: $IQ $MOMO ... both at low risk buy points.
bRobert: @bigbartabs $IQ $MOMO $IQ still danger Will Robinson. H&S top needs to be killed off. Bullishness needs to wacked down a bit more. Rather buy >37 or closer to 50d. Prefer MOMO as a low risk trade with stop. IMHO.
bigbartabs: @bRobert $IQ $MOMO ... $IQ has substantial support right here... sitting on the high on 6/4. Yes, if it falls lower than it did this morning... probably a good idea to sell and wait. But eyeballing the day chart... probably more reason to go up from here, than drop lower. We shall see.
bRobert: @bigbartabs $IQ $MOMO Price is truth. Long term hold from below
gmj: @bigbartabs $IQ $MOMO both comments are good, like the b/o point at 30:50 on 6/7 purchased spec pos this morning with a 3% trailing stop, will add above 35.50 and adjust my stop based on VWAP
bigbartabs: @gmj $IQ $MOMO ... that sounds like a good plan. I frankly don't trade many single stocks. But every now and then I get the itch. Good luck...
rachel: ...
7. $MOMO – 50-day MA rebound.
8. $HQY – rejection of selloff.
9. $SEDG – consolidating.
10. $MA -- consolidating at 50-day MA.
11. $V – consolidating at 50-day MA.

Requested Videos
12. $DLR – This could work…but ...
bRobert: $MOMO Nice weekly chart. Pullback should provide good risk/reward entry soon
JBed: $MOMO Check this out...BIG pullback but buyers are stepping in and rapidly pushing the price up again.
bsafriet: $BABA $FANH $BZUN $MOMO $ATHM Long all and concerned about the impact of the current dust-up over tariffs with China. Prices sold off but have, for the most part, recovered. Would welcome thoughts, ideas, recommendations from all here as I respect everyone's thoughts and ideas. The big question is whether to liquidate all, tighten stops or just stand pat ahead of the w/e.
issues: @bsafriet $BABA $FANH $BZUN $MOMO $ATHM Dan says just go by the charts. What are they telling you? I don't see any impact yet. So I am not concerned about tariffs on these Chinese stocks. Not yet. Will let you know after it happens, ho ho ho!
JBed: @bsafriet $BABA $FANH $BZUN $MOMO $ATHM Took profits yesterday on $$BZUN. Took partial profits today on $MOMO long calls expiring 7/20. Will watch before getting back in, but did retain one long call $MOMO just to see.
bsafriet: @issues $BABA $FANH $BZUN $MOMO $ATHM That's the problem with charts! Tells us where we've been but not where we are going! My concerns have abated somewhat with price movement in the market and the news flow. Holding all over the w/e and hope we see more clarity in the situation. Don't see much point to selling rhrn. Thanks to all for comments. Best wishes and have a great w/e.
Samik: @spmeyers @Dan $MOMO $TRHC $AMT $AAPL $SEDG $THC $NFLX $CRC $WB. Understand. Over the past 1.5 yrs, I reached out only 4 or 5 times. Was fortunate to get advice frm him & follow the same.
Samik: @Dan Appreciate your views and guidance on these $MOMO (48% profit), $TRHC (58% profit), $ SMTC (36% profit), $AMT (29.9% profit). Should I sell / hold / buy more ? In addition, I sold off the following ($AAPL, $SEDG, $THC, $NFLX, $CRC, $WB) a few months ago at good profits but noticed that these stocks have been steadily rising. Should I add them back to my portfolio ?
spmeyers: @Samik $MOMO $TRHC $AMT $AAPL $SEDG $THC $NFLX $CRC $WB It's not usual that Dan has the time to answer individual portfolio questions on a number of positions
Stuart: ...
$TTD 28% > 50 SMA; $FIVE 27% > 50 SMA ; $MOMO 25% > 50 SMA ; $TWTR 22% > 50 SMA ; $HTHT 21% > 50 SMA

7 IBD >= 15% but < 20% above the 50 SMA
$ALGN 19% > 50 SMA ; $BZUN 18% > 50 SMA ; $ZTO 18% > 50 SMA ; $LULU 17% &gt ...
bsafriet: $FANH $MOMO $FANH - Opened a position today at $31.68 entry. Wish I had spotted todays move earlier in day, but not to be. Have been watching the chart but didn't have an alert set. Like the chart and that it has filled the 3/12-3/13 gap. $MOMO - Busted out of a flag pattern today. Has been on a tear since its 5/29 E/R beat and guidance. Long stock.
Robert1965: $MOMO at YR High 52.80
JBed: $MOMO flag
JBed: $MOMO looks to be starting another leg higher.
martyrb3: @JBed $MOMO Long January 2020 leap calls
Rasta: $MOMO looks strong with buyers still coming in after break away gap on Tuesday and profit taking Wednesday. Earnings out of the way. Added.
DAN: @artchie $MOMO $OLED No, I didn't say MOMO was a gap and crap. I covered it along with $OLED and highlighted the difference between the two. OLED was an obvious gap/crop. MOMO just kept running. After Wednesday's pullback, the stock continued higher and the next "buy" or "add to" signal was when the stock broke above Tuesday's intraday high of $45.42, which happened yesterday.
tjv821: $momo anyone have a opinion ?? should have sold it all yesterdayI
DAN: @tjv821 $momo Not too late to sell it today.
spmeyers: @tjv821 $momo watch those "shoulda" thoughts, my friend -- holding it with a tight stop was the reasonable thing to do; I sold 1/2 today; I think it makes a run at $46 soon
roadrunner69: $momo up big on earnings
tjv821: $momo also up big premarket ??
JBed: $BOOT $MOMO $MRCY all having good days today.
woodman: @JBed $BOOT $MOMO $MRCY - MRCY continues to work higher from the dumpster.
JBed: @woodman $BOOT $MOMO $MRCY Yep, and I have you to thank! Keep diving into those dumpsters, please.
rachel: ...
COTD: $OLED v. $MOMO – gap and crap vs. gap and run. Watch the opening rotation.
$TNX -- down nearly 5% to 2.78%
$SPX -- turmoil in Europe over the Euro. US Treasuries are always the safe haven. Italian president stopped two parties (who, t ...
JBed: $MOMO has got momo today. Tripped my alert, took starter position. ER not until May 29.
JBed: $MOMO peeking above the 50 MA.
Sher: $HCLP - Stock up 6% & June $12.50 call position up 48%, today. $MPC - Long June $75 calls and just added June $77.50 long call position. $MRO; $XOP - Took profits on both, earlier in the day. $BOX - Nice move, today - Stock up 5+% and June $25 call position up 58% - Due to report May 30th., AC. $MOMO - Up 7% - Long July $35 calls, which popped 47%, today - Report May 22nd., BO.
captron: $MOMO Dan mentioned on weekend SS. Took a small position. Looks to be moving in the right direction.
Gary: ...
6. $MOMO – buying at the 50-day MA. Stops below $35.
7. $ATHM – support at the breakout level of $92.25. But stop must be much looser. Below the 50-day MA...This is the problem when you don't buy right.
8. $SPLK – Accelera ...
JBed: $MOMO looks like it may be done going down, after bouncing off the 50MA.
JBed: $MOMO $BZUN added to long position on this morning's weakness.
martyrb3: @JBed $MOMO $BZUN Long $MOMO Leap calls
JBed: @martyrb3 $MOMO $BZUN Great idea.
kschule: $MOMO looking good close to support $ 36.62 there is room for 20% up be for resistance
JBed: @kschule $MOMO I like the fact that it never even got close to its 200MA even at the height of the craziness. I'm long (from a bit higher) and adding to positions as it zig-zags higher.
JBed: $MU $NTNX $BZUN $MOMO $FAS All in the green today.
JBed: @issues $MU $NTNX $BZUN $MOMO $FAS Holding from yesterday and late last week. Added a little at lows. Did buy $LABU - thanks, @Champ.
issues: @JBed $MU $NTNX $BZUN $MOMO $FAS Thank you Jbed. Are you buying? $MU (bouncing off 50 day) has had 8 days red with just the last 2 in the green. We still hold MU, BZUN and FAS as LTH.
JBed: @issues $MU $NTNX $BZUN $MOMO $FAS $MU is a strong stock. It got hit due to the tech crash but it seems there are plenty of buyers ready to step in on pullbacks.
Gary: ...
$MOMO – nothing compelling here. Top is $40
$HAL – Neither HAL/HES are worth owning here.
JBed: $MOMO has got some momo lately.
JBed: $MOMO Kicking myself for taking partial profits this morning. The thing just won't quit.
PhilHarmonic: $MOMO Is it time to start looking at $MOMO again. Broke up through 200dma into a former consolidation range.
Visit the Trading Forum to join in the discussion.
| | |
| --- | --- |
| Stock Price | $USD 26.02 |
| Change | -2.33% |
| Volume | 4,870,150 |
Momo Inc is a mobile-based social networking platform. The Company enables its users to establish and expand social relationships based on location and interests.
Request Video of MOMO
Already a member?
Sign in here.
Earnings
May 28th, 2019 - 2019 Q1 Earnings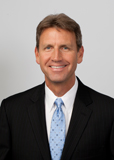 Dan Fitzpatrick
Stock Market Mentor gives you EVERYTHING you need to succeed in the market; all in one place. How easy is that? Dan Fitzpatrick and his elite community of traders share trading ideas, strategies and much more. Dan Fitzpatrick--a world class Technical Analyst, trading coach and regular CNBC contributor--gives you access to all of this with a 14 day FREE membership. Get started TODAY and start trading better TOMORROW with the following premium content:
Nightly video Strategy Sessions with a game plan for tomorrow
Got a stock you want Dan to look at? Just ask.
Patent pending video alerts instantly delivered to you when one of Dan's trading signals is triggered. This is not your typical price alert. This is a short video explaining the action you need to take to make money. No more "Woulda, coulda, shoulda"
Access to over 62,500 stock analysis videos
Access an ever expanding library (62,500) of educational videos that will save you time and make you money
Join a team of friends and traders that have one thing in common; a burning desire to succeed.

Become a Member Today!
Gain immediate access to all our exclusive articles, features, how-to's, discussion group and much more...
Satisfaction Guaranteed!
Your Stock Market Mentor membership comes with a 14 day, no questions asked, 100% money back guarantee!