MicroVision Inc. (NASDAQ:MVIS)
There are currently no videos for this stock.
To request coverage of this stock, please click the green request video box on the right.
Bands Volume 200 SMA 50 SMA 20 SMA Videos Alerts Articles Events

vitoB: $RGTI $MVIS ..spec stocks this is the market..$MVIS was gonna do a secondary, and got banged 30% so they did a takesy backsies.
vitoB: $MVIS 59er starter
vitoB: @vitoB $MVIS ...in at 5.25
vitoB: $MVIS this stock is amazingly back above vwap. raised cash with secondary offering. obv heavily shorted. deep end of the pool, im still long some around 5 bucks
AdrenalineTrade: $MVIS setting up nicely on daily chart
AdrenalineTrade: $MVIS nice daily candle here
AdrenalineTrade: $MVIS great open
AdrenalineTrade: $MVIS giving a nice entry on this pullback
AdrenalineTrade: $MVIS adding now on this pullback from gap window. Target gap fill ~ 5 dollars.
AdrenalineTrade: $MVIS nice recovery today, swinging long since yesterday
AdrenalineTrade: $MVIS trying to move out of daily consolidation
AdrenalineTrade: $MVIS at HOD, swing long
vitoB: @AdrenalineTrade $MVIS uuuw, like it, draftin
vitoB: @vitoB $MVIS 3% JUST LIKE THAT. ill take it in this market. thanks! back in above 50
AdrenalineTrade: @vitoB $MVIS You bet
AdrenalineTrade: $CLSK - Forming cup and handle on daily $LTCN - This one is setting up to scream if crypto bounces from here. Also forming cup and handle on daily $SDIG - Forming cup and handle on daily $MVIS - Fighting to trigger daily cup and handle
AdrenalineTrade: $MVIS watching 16.50 for confirmation that daily downtrend is over
antfarm: $MVIS MicroVision is set to join the Russell 2000 Index at the conclusion of the index's annual reconstitution. The inclusion will be effective June 28.
issues: @Bridget $CLF $TWNK #5 IBD article says these are the mime stocks: $AMC $GME $BBBY $BB $WKHS $KOSS $BYND $BGS $MVIS $CVNA $SKT $FLGT (we bought yesterday) $RIDE $TWNK $GBT $SRNE $NUAN $FSLY $WWE
stelllamaris: $MVIS - any news? huge move/vol
bwcarnation1: @stelllamaris $MVIS final trade on 1/2 time cnbc
joelsg1: $MVIS Back on its horse, but without me this time. Those Redditers are swarming, and inspired short squeeze can last longer than one would think. But back in $VXRT for daytrade.
natural: $MVIS anyone taking a shot at this one here?
kbrowe: @natural $MVIS not for me, I think this was a WallStreetBets play and don't want to be a bagholder.
joelsg1: @natural $MVIS Was all over that daytrade, but that old news.
joelsg1: $MVIS Reddit fave rocking again. Earnings Thusday pm. Using the 8d/vwap, but attention all-consuming.
joelsg1: $MVIS Out daytrade as vwap breached.
joelsg1: $MVIS Just like Friday, back in half daytrade but smaller pos. tighter stop.
joelsg1: $MVIS No real second wind so out daytrade.
joelsg1: $MVIS Anatomy of a Reddit-supported short squeeze...continuing.
lostsheep: @joelsg1 $MVIS Reddit short supported squeezes $AMZN split speculation Gotta love this market
joelsg1: @lostsheep $MVIS $AMZN Rightio, but $MVIS up 2.5x and counting in 4 days, $AMZN not so much and don't trust twitter trader rumor. Price is truth, but in this case with $MVIS ephemeral, earnings Thursday, hence hovering the exit button.
joelsg1: $MVIS Today's reddit fave, riding along until breaks vwap.
joelsg1: $MVIS Out as it penetrated 8d on 5min, nice ride.
joelsg1: $MVIS Back in, smaller position, tighter stop.
joelsg1: $MVIS Out daytrade no.2, almost 40% gain.
Babutters: $MVIS another huge vol day. 65% of daily in first 15min.
Babutters: @maracom $NNDM #bottompicking did the same for $MVIS yesterday. 🤷🏼‍♂️
just4mo: $MVIS in move with $MSFT
CraigReynolds: Premarket movers $KSU +17.8% $TBA 7.2% $SBLK 6.1% $SNX 5.6% $BCRX 5.4% $MVIS 4.4% $TSLA 4.2% $DQ 4.1% $CHWY 4.0% $GRWG 3.7% $LAZR 3.6% $ASML 3.5% $BNGO 3.4% $APPS 3.1% $VUZI 3.0% $NIO 3.0% $RLX -36.4% $BBVA -6.3% $JBLU -4.8% $CLVS -4.1% $CUK -3.4% $CP -3.3%
teachintx: @Carpe_Diem @kbrowe $SONO $MVIS is moving AH on $SONO earnings too.
teachintx: @bRobert $MVIS Thank you!
DBones808: @traderdl $MVIS $AAPL my first entry was 5.60, quick 100% move
traderdl: $MVIS - hod - LIDAR play - rumored to be in $AAPL car with KIA - nhod
teachintx: @bRobert @Yuls @DBones808 $MVIS Does any one have an opinion on where this thing can go. I got in for a day trade yesterday and held over night. I'm thinking I'll keep some shares as I sell into strength, but I'd like to know if anyone has more insight into it than I do. Thanks!
bRobert: @teachintx $MVIS Really a very low float stock Not my cup of tea It is extended but could run to $16 Too high maintenance for me
Yuls: $MVIS C&H breakout
Yuls: $MVIS ATH nice day trade so far from C&H break out
DBones808: @Yuls $LAZR $MVIS as well RHRN
Mikev200: $MVIS nice volume today NP
Mikev200: $MVIS nice move off 20dma volume looks decent 30min chart. @scottrades mention couple days ago..:)
DBones808: @Mikev200 $MVIS Nice, I'm long $MVIS/$FCEL/$NNDM/$IDEX
veghead: $MVIS perking up
scottrades: $MVIS holding the 21EMA and seeing some volume come in.
DBones808: @scottrades $MVIS $IDEX moving as well
DBones808: $MVIS crazy day, up 40%, lidar technology
scottrades: Some more #Earnings after the close today: $ROKU $FSLY $ETSY $ZNGA $WDC $INSG $MVIS $APPS $ET $SOMO $CVNA $FISV $MRO $GDDY $BLDP $ACAD $FIT $CWH $ADT $SPWR $BTG $HUBS $JACK $DDD $ADMA $IIPR $MET $SRPT $FNV $CTL $AWK $ELF $ENDP $PAAS $ZIXI $VSLR $PSA $RGLD $RMD $PVG
spmeyers: $MVIS might be making a stand here at the 50-day m.a.; it can gain 20% in no time if it moves
mradams0621: ...
$MVIS Microvision Inc. ... 3.00 9.89%
$BSI Alon Blue Square ... 4.58 9.83%
$MNOV Medicinova Inc 3.85 9.07%

Down

$CBLI Cleveland Biolabs... 2.93 -20.60%
$GENC Gencor Industries... 9.93 -20.18%
$GYRO Gyrodyne Llc 21.00 -20.06%
$MLPX Global ...
mradams0621: ...
$MVIS Microvision Inc. ... 2.77 7.36%
$RUSS Direxion Daily Ru... 28.05 7.10%
$VLTC Voltari Corporati... 7.72 6.93%
$STRP Straight Path Com... 13.19 6.72%
$DWTI VS 3X Inv Wti Cru... 130.86 6.69%
$CHAD Direxion Shares E... 44.40 6.09%
$NCTY The9 ...
ccrown4: @Forexpro $MVIS good morning. Have you seen anything on who is providing the 3D effect? I have a position in MVIS. Hope you are well and thanks your daily comment.
Forexpro: @ccrown4, $MVIS Hey, Ccrown4, Great question, and I spent a few minutes searching without finding an answer. The implication of a couple of articles was that the technology was developed in-house, but they didn't actually state that. I'll keep an eye out; best of luck with $MVIS.
southern: Early premarket gappers Gapping up: $DGIT +13.8%, $OSIR +12.7%, $FORM +11.1%, $ENS +3.3%, $MVIS +3.1%, $SLM +2.2%, $LNKD +1.1%, Gapping down: $PBY -13.4%, $PWRD -13%, $RPRX -11.3%, $SURG -8.8%, $TTM -5.6%, RIMM -5.6%, $RIO -4.1%, $FRO -4%, $FRO -4%, $DRYS -3.9%, $BBL -3.3%, STD -3%, $MT -2.9%, DB -2.6%, $TEF -2.4%, $UDR -2.3%, $SDRL -2.1%, $BP -2.1%, MOTR -1.9%, $CPRT -1.8%, RDS.A -1.7%, $CHK -1.5%, $TOT -1.3%,
mitch: $MVIS - Basically the technology allows devices like phones and laptops to display photos and videos on any surface like a projector. Images can be zoomed to any size without distortion. I am imagining that this would make showing movies or photos very user friendly, especially since you can use any surface, like a wall or ceiling. Seems to me that this could have business and consumer interest. Seems preety cool to me and something I would switch phones to get. I purchased stock last week at .87 cents.
emi: $MVIS - careful. MACD turning down. But who knows? Thanks for posting it. I'll watch it.
marich: $MVIS - @Medlar -had no idea this one has been around 'that' long?
Medlar: $MVIS - oh yes, they started out with wearable displays which scan your retinas with lasers. For some reason that didn't catch on. Their expertise remains in miniature laser scanning technology. Finally, they got a big order for their PicoP projector unit, but they have competition now. Nikon already do a camera with built-in projector. I don't know who supplies that.
Medlar: $MVIS - oh don't tempt me, I've been in and out of that stock for more than 10 years, it appeals to the geek in me. They always seem to come out with some amazing technology which takes years longer than expected to get to market, so they issue more and more shares and warrants to keep going. I don't recall ever making money on them. That said the Microvision SHOWWX projector does look pretty cool... maybe a few shares wouldn't hurt? No position (yet). Hmm... I just watched their demo videos. I am troubled that they did not (or could not) even sync the video with the projector output. Nasty lines moving across the image is not good marketing.
mofaux: $MVIS Here is a interesting VOL-EXPAN for you to look at. F/A questionable as is mostly new products. Laser projector,hand held, about the size of a remote. Can take info from anything, cell phone,computer, etc. pos. Long edit fo sp.
Visit the Trading Forum to join in the discussion.
| | |
| --- | --- |
| Stock Price | $2.17 |
| Change | 0.00% |
| Volume | 1,554,080 |
Microvision Inc., is engaged in the development high-resolution miniature laser display and imaging engines based upon its proprietary PicoP display engine technology.
Request Video of MVIS
Already a member?
Sign in here.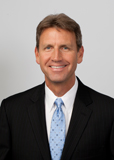 Dan Fitzpatrick
Stock Market Mentor gives you EVERYTHING you need to succeed in the market; all in one place. How easy is that? Dan Fitzpatrick and his elite community of traders share trading ideas, strategies and much more. Dan Fitzpatrick--a world class Technical Analyst, trading coach and regular CNBC contributor--gives you access to all of this with a 30 day trial membership for just $7.77. Get started TODAY and start trading better TOMORROW with the following premium content:
Nightly video Strategy Sessions with a game plan for tomorrow
Got a stock you want Dan to look at? Just ask.
Patent pending video alerts instantly delivered to you when one of Dan's trading signals is triggered. This is not your typical price alert. This is a short video explaining the action you need to take to make money. No more "Woulda, coulda, shoulda"
Access to over 90,400 stock analysis videos
Access an ever expanding library (90,400) of educational videos that will save you time and make you money
Join a team of friends and traders that have one thing in common; a burning desire to succeed.

Become a Member Today!
Gain immediate access to all our exclusive articles, features, how-to's, discussion group and much more...
Satisfaction Guaranteed!
Your Stock Market Mentor membership comes with a 30 day, no questions asked, 100% money back guarantee!