The9 Limited (NASDAQ:NCTY)
There are currently no videos for this stock.
To request coverage of this stock, please click the green request video box on the right.
Bands Volume 200 SMA 50 SMA 20 SMA Videos Alerts Articles Events

Pokersmith: $NCTY ref: Filecoin ( crypto ) The9 Limited(NCTY) , a China-based Internet company, said Tuesday it signed a $10 million framework agreement with a Filecoin mining machine vendor to acquire its machines. The company said it owns an independent node on Filecoin blockchain and 8 Pebibyte of effective storage mining power in the Filecoin network. Filecoin is open-source, decentralized storage and digital payment system that enables users to store data.
DrScience: Some 59-min Trade possibilities: $HLF - Icahn bails, inside day and down below the 50 DMA? $PENN - CFO leaving, family issues $CAN - Bitcoin mining machines $NCTY - Chinese gamer holding company forms a new blockchain and cryptocurrencies business
coldevinc: @DrScience $HLF $PENN $CAN $NCTY I couldn't fine anything about it mining bit coin? Can you send out that information, please?
DrScience: $NCTY back above the open on increasing volume. Closing in on VWAP.
DrScience: @coldevinc $CAN - The company provides integrated circuit design for application in bitcoin mining operations. $NCTY - The company signed a legally binding cooperation and investment term sheet with several cryptocurrencies mining investors led by Jianping Kong to start a cryptocurrencies business.
DrScience: #Markets At noon, the $VIX is up 27%, $SPY is down 2.71%, and $TICK has seen 9 pushes below the -1000 mark. Seeing some bounces off support, but a lot of damage done by the morning tornado. Thankfully, Otto was keeping an eye on things, while I was out feeding cows.( They were much better-behaved than the market!) -- 59-Min Trade status: $HLF consolidating the first 20-minute move, Sold some at 49.50, stop below 48.50. $PENN took some profits on first push to 80 target. Stop above 82.50 on the rest. $CAN short working, stop above 6.75. $NCTY holding above 7, stop below.
roadrunner69: $ncty up 447% ???
mradams0621: ...
-9.77% $NCTY The9 Limited 3.51 20
-7.74% $RAS RAIT Financial Tru 2.74 12300
-7.51% $TMUS T-Mobile US Inc 34.12 100
-5.62% $DUST Direxion Daily Gol 15.80 167210
-5.38% $PIRS Pieris Pharmaceuti 2.64 16990
-4.66% $JDST Direxion Daily Jr 30.30 2300 ...
mradams0621: ...
$NCTY The9 Limited 3.80 -3.80%
$CMI Cummins Inc. 96.98 -3.38%
$MTCH Match Group Inc. ... 14.00 -3.31%
$SKLN Skyline Medical I... 3.50 -3.05%
$AMSG Amsurg Corp. 81.61 -2.91%
$LABD Direxion Shares E... 29.85 -2.74%
$EVEP EV Energy Partner... ...
mradams0621: ...
$NCTY The9 Limited 3.70 6.02%
$CLVS Clovis Oncology I... 30.72 5.35%
$SUNE Sunedison 3.41 4.92%
$TTM Tata Motors Ltd. ... 31.40 4.67%

Price %Change

$SKLN Skyline Medical I... 2.97 -15.14%
$CHAU Direxion Shares E... 21.56 -12.75%
$SHI Sin ...
mradams0621: ...
$NCTY The9 Limited 3.30 13.79%
$GBIM Globeimmune Inc 3.41 9.29%
$AEZS Aeterna Zentaris ... 8.34 8.59%
$KBR Kbr Inc 21.00 8.53%
$DGLY Digital Ally Inc.... 5.00 7.99%
$ACAS American Capital ... 14.96 7.63%
$KTOV Kitov Pharmaceuti... 2.60 7.00 ...
jetace: Unlikely Momentum Stocks: check some old scans and these turned up $IIIN, $OHRP, $ADRO, $NCTY, $ZGNX, $CLDN, $TUES, $TROV, $VTL, $PCRX, $KNDI, $ROVI wishing you all a Happy Thanksgiving
janner0814: Midday Action: Gainers: $ICEL 107% $ASPX 42% $CTRX 24% $GENE 22% $REFR 19% $CNCE 18% $GMAN 17% $HZNP 15% $AMCO 13% $CNET 13% Losers: $CANF -61% $ADMP -30% $BDSI -27% $CELP -20% $PSTR -19% $NCTY -17% $ARCW -15% $SPKE -14% $SMTX -14% $PME -13% http://seekingalphacom/news/2399176-midday-gainers-losers?source=feed_f
:
wesley: $NCTY Spike being attributed to a news story that co has reached a cooperation agreement with ZTE Corporation
jojo1480: $FCX NG NCTY- $NCTY, going stupidly higher up 12%, nice spec., and adding to $NG and FCX.
rknight52: @Bob - Chinesse On-line Gamers What do you think of SNDA? Has been steady climber, now pulled back twice to the 50 EMA. Possibly start small here with tight stop? OBV is good, Stochastics turning over a bit. $NTES - possible entry if it pulls on back to the 50 EMA as well. Not there yet. $NCTY - interesting, but not sure what to make of the chart. It's all over the place. GA - also pulled back to the 50 EMA, OBV has been good, but this one just looks like it could falter. Perhaps a small position with tight stop here. Any thoughts?
buckie: $NCTY - is a Chinese game stock that looks like it is about to break to the upside to me ... it's not moving as fast as SNDA, $CYOU, PWRD; but I think their business is a little different (I think they are more of a game developer). Anyway I am keep ...
josephcollins: $NCTY - Rumored not to get Starcraft2 http://english.17173.com/content/2008-07-18/20080718120716210.shtml Dropping like a rock. Lucky I didn't grab this one yesterday.
pwsmith: so i get into $NCTY and $FLIR yesterday and takes a nosedive this morning... the story of my life in this market
josephcollins: $NCTY is right around trendline support around 23.50-ish, and the stock has turned on 23.40 in the past... Assuming you're still long, I would be worried if it made a new intraday low. The rumor of not getting Starcraft2 would be very bad if true.
Jestner: Read the rumor posted up above...that appears to be the reason for the drop. Technicals don't always protect a stock - especially in the face of important information (news/rumors) hence the need for stops and such. I got some fur burned off my tail on $NCTY - but saved myself further harm with a stop. Before even getting into $NCTY I saw that it was rather volatile so I knew it was little more risky. I'm not surprised with the sharp turn at all. Pick up the pieces and build something new.
dcash: Team: Jumped into $NCTY today at about 28.10. First jump into China world. Let's see how it goes. Like the chart. Don't know much about oil, but i do not that ticker on the bottom right of the screen on #CNBC with the oil price has gone away. maybe a sign to get back in?
jjblacksheep: Morning all. In all cash now and more hesitant to trade anything long now than I've been in....years I guess. That must be some kind of signal. Here are some quick scans I did of recent strong stocks that have pulled back to some kind of support level but I haven't dug into each one hard yet. $AZN, $NOV, $WLT, $NCTY, $GDP, $STRA, $NUVA, $RIGL, $UNT, $ILMN, TS. Good luck today, I'll be looking for intraday flips moreso than overnight holdings for now.
srohits: Team, here are some of the Chinese plays that look interesting (technically and decent fundamentals) CHINA (olympics): $HMIN - budget hotels in china $NCTY - Video games $COGO - LCD and other technology play in china $CHL - Mobile play in china $LFC - Insurance play in china rgds,
Dan: Hi Madeline. We're looking at different Chinese stocks. Check out: $ASIA, SNDA, YTEC, HRAY, $HMIN, $CHU, $NCTY, $ZNH, $CHA,SSRX, CN, $SNP, $SHI, and CSIQ. All of these are outperforming the Halter USX China Index (USX--X). $SINA and $SOHU (alternate internet plays) have also beeing doing OK over the past few days. $BIDU, of course, is the super star...and I'm still sticking with my $435 price target that I set a couple of months ago.
butticelt: Unice: thanks for the morning read. Futures ugly today. Thanks to this site, I've learned to love these days. In fact, my reaction to days like this is somewhat Pavlovian....but I digress. Lately, you have to be early and nimble to get your entry. My list includes $BIDU (thanks for the early video, @Dan), 2nd tranche of $HOLX, and (gasp!) $NCTY again, which seems to be trying to base? What's everybody else doin'? Kim
smita: Kim: WYNN's earnings out tonite. Might impact $NCTY too, though both xouldn't be in any more different chart patterns.
brianc400: ...
I am familiar with $NCTY, as my trading buddy was in it from Dec-Feb. He was done with it in Feb even though it did resume upward.

If you think it will turn around, I'd stay away until there's some support. Otherwise, you said yourself that you h ...
smita: Kim: Just loose connection/ gaming. I don't follow $NCTY ( now!) but I do know that they'll needlesly beat / reward some stock if it's in a similar sector. The markets are strange; sometimes stocks go up becasue their competitors did well; other times they don't coz competitors cannabalized their sector! Go Figure $NCTY is tethering on an uptrend line drawn from the end of 2005. ( check multiyear chart). As long as it holds it, we should be fine. In any case, it's only a dead-cat-counce trade. Too much resistance out there to overcome in one shot. I would advise being happy with small profits .
butticelt: $NCTY update: in keeping with that "singles are preferable to swinging for the fences" thesis, I took my profits @ $30.04 and of course, the damn thing has continued to run w/o me...LOL! No regrets. Thanks to all for your input today...I take every response seriously and appreciate them all. Kim
Visit the Trading Forum to join in the discussion.
| | |
| --- | --- |
| Stock Price | $USD 10.91 |
| Change | -3.62% |
| Volume | 1,688,600 |
The9, Ltd., is an online game operator and developer in China. The Company offers online games including MMORPGs, MMOFPSs, web games, social games, mobile games and TV games, that it has licensed or developed.
Request Video of NCTY
Already a member?
Sign in here.
Earnings
December 28th, 2021 - 2021 Q1 Earnings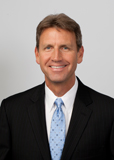 Dan Fitzpatrick
Stock Market Mentor gives you EVERYTHING you need to succeed in the market; all in one place. How easy is that? Dan Fitzpatrick and his elite community of traders share trading ideas, strategies and much more. Dan Fitzpatrick--a world class Technical Analyst, trading coach and regular CNBC contributor--gives you access to all of this with a 30 day trial membership for just $7.77. Get started TODAY and start trading better TOMORROW with the following premium content:
Nightly video Strategy Sessions with a game plan for tomorrow
Got a stock you want Dan to look at? Just ask.
Patent pending video alerts instantly delivered to you when one of Dan's trading signals is triggered. This is not your typical price alert. This is a short video explaining the action you need to take to make money. No more "Woulda, coulda, shoulda"
Access to over 83,700 stock analysis videos
Access an ever expanding library (83,700) of educational videos that will save you time and make you money
Join a team of friends and traders that have one thing in common; a burning desire to succeed.

Become a Member Today!
Gain immediate access to all our exclusive articles, features, how-to's, discussion group and much more...
Satisfaction Guaranteed!
Your Stock Market Mentor membership comes with a 30 day, no questions asked, 100% money back guarantee!