Cloudflare Inc. Class A (NYSE:NET)
Bands Volume 200 SMA 50 SMA 20 SMA Videos Alerts Articles Events

michaelH: $DKNG $NET 2 shorts with more to go; each struggling with the 50dma
Docoof: @Docoof $PANW $CRWD $FTNT $ZS $NET $TLS $BUG $S $RPD $CIBR $OKTA
Momentariness: @Docoof $PANW $CRWD $FTNT $ZS $NET $TLS $BUG $S $RPD $CIBR Thanks. Only had the first 4 here.
jsdpie: $ZG up 10 percent, $GDDY up 4 percent, $EXPE up 7 percent. $NET 6.7 percent.
champ: $NET at around $107...could maybe take a look at this tech stock, trying to make a move before earnings, they will report on Thursday after the close...2/13/#after/confirmed...Watch for Entry, for a Day-Trade and then maybe a possible swing.
woodman: @bRobert $MSFT - It's one of my larger positions. I've just been holding it. Sounds like today's jump is from announcement that $NET has joined MSFT's 365 networking partner program, deepening their relationship in the Zero Trust market.
bRobert: @woodman $MSFT $NET WEEKLY chart tells the story. Full of. whales
Babutters: @dagdog $DOCU $TDOC $TTD $SQ $VSTO $MTCH Agreed. I added $NET $TTD $ZS to my watch list. Those are my cloud plays I like the most based off their charts.
dagdog: @Babutters $DOCU $TDOC $TTD $SQ $VSTO $MTCH $NET $ZS Wow, the charts of both of those are awesome...
Babutters: $TTD $NET $ZS all green and holding well. NP in any.
issues: @bRobert #don Good points Dr bRobert. Is the "b" for Bob? I was wondering, with all your great points, what sector in oil do you favor the most? Oil exploration is a good IBD industry as well as Semi conductors. We are holding quite a few oil names like $MTDR $DEN $CVX etc. The only oil stock I see in the IBD 50 this week is $CPE. CPE is in IBD group 4 Oil Exploration along with $DEN $EOG $DVN $AR and $FANG. COMPUTER SFTWR-SECURITY GROUP is number 17 on IBD, includes $EBIX $TTGT $NET $AMPL... Retail is group 3 with $DDS, $M $KSS JWN $ASAI $JWEL What are you holding recently?
mallegjrm: @Pokersmith $NETS Do you mean $NET? IBD fifty stock. I've been watching for about a year and a half. Owned it early last year -wish I would have held.
roddog101: @mallegjrm $NETS $NET yes I'm sorry I meant $NET
gmj: $NET Eon 11/4 wondering whether this will run into earnings, off the low of day and back abv VWAP watching for some vol, I have a large pos and will be taking profits before Thursday and hold a core over E
scottrades: Some #earnings for the week: $SQ $PFE $ROKU $MRNA $PINS $ON $DKNG $UBER $COIN $APPS $QCOM $CRSR $PENN $SKLZ $PCG $CVS $TRVG $CRNT $ABNB $ATVI $MRO $MELI $DVN $FANG $BP $PTON $CGC $VIAC $AMG $FSLY $UAA $EPD $ET $NET $AKTS $ZG $GNRC $ALX $CNA $TMUS $SKC $RIG
bRobert: $NET. Daily. Flag. $200+. Extended. but. a flag trigger will run. $FLR. WEEKLY small reversal. base. pinch. Move. > 20WEEK. at. 50w ceiling $26. with. move. >. 50 W. but. this has. much higher potential. $35 . when. 200W. ceiling cleared Patience and a position $21. soon with daily flg trigger
CdrJake: $NET continues big Phase 3; New ATH. As longer term holder, stuck with it on pullback. Whoever bought 360 of the Nov 5 140 calls on 10/5 for 2.25 is up 800K, hope it was one of us. Was not me.
Motorman: @CdrJake $NET Got stopped by .07 on oct 1 , was using 20 week as hard stop. Will have to wait for PB to get back in.
CdrJake: nether?@Motorman $NET Good luck... Meanwhile Do you think the $PSTG chart little move up today sorta looks like that same chart pop that NET had?
Motorman: @CdrJake $NET $PSTG Yes looks a bit similar, $PTSG ahead of $NET.
issues: new this week on IBD 50 $ACMR $AFRM $APP $ARES $CG $FRHC $NET $NFLX
vscottg: @scottrades $NET unfortunately, I didn't see this one starting its move last week and missed a really nice recovery. What is the consensus, is it going to keep on keeping on?
scottrades: $NET Back above the 50 Day.
scottrades: $NET first test of the 50 Day since May.
scottrades: New weekly high on $NET.
Docoof: @scottrades $NET ATH
scottrades: Nice follow though on $NET @Traderbren
traderbren: @scottrades $NET - thanks Scotty. It's nice when you nail the entry and then sit back and let it work! ;-)
traderbren: $NET - provided a good entry off the 20d this morning. Let's see how it closes.
Pokersmith: Cyber security getting whacked , see $ZS, $NET et al...
Pokersmith: Turns green whilst the market stays red = relative strength , see $NET
scottrades: My notes tonight: $SPY Tucked in to the 8EMA. $QQQ Low volume but in trend $SMH Above the MAs $XLY Close to the highs $XLK In trend $XLV Small C&H #Bitcoin El Salvador? More like El SELLvador. Amiright? $TSLA Nice move Higher than average Volume. $HUT Sold 2/3s today. $NVDA Basing along the MAs $PLTR Creeping along the 8EMA $AAPL Working. Apple Event on Sept 14 $AMZN Above the 50 Day. Needs a base. $FB Working. $NET Working $PKI Riding the 8EMA $SHOP Going sideways $PYPL Trying to fill the gap to the upside. $PENN Great volume today $DKNG Breaking out of a base $MGM C&H
Pokersmith: $NET = textbook break out ( later stage ? ) Keep your 👁 on it. Lagger fixing to catch up...
Pokersmith: @Pokersmith $NET Cloudflare and Zscaler enhance the Singularity ecosystem's zero trust capabilities: Cloudflare's edge capabilities combined with SentinelOne's AI-powered endpoint protection, detection, and response enables customers to make informed conditional access decisions and easily enforce zero trust policies. Joint customers can use Singularity XDR in their network access policies to ensure only secure and trusted devices gain access.
Pokersmith: This break-out on good volume might $NET you some gains...I mean, seriously, look at the squeeze on the daily...Bbands in expansion mode...move just starting. Thoughts?
Pokersmith: $NET 👍😁
woodman: $NET ath
scottrades: *NOTE: I apologize for the tinny audio on my video tonight* $SPY Trend is up. $QQQ Trend is up $SMH Flagging $BLOK Breaking out #Bitcoin / #Ethereum *beep beep bloop bloop* Working. $HUT Biggest volume EVER. $MARA Extended and looking tired. $RIOT Secondary Offering. $COIN Watch 300 for resistance $MSTR Meh. $DBX Nice move off the 50 Day. $TSLA Mind the ramp! $PLTR Trending just fine. Building a nice cushion now. $NET Moving out of the base. $NVDA Bounce off the 8EMA. $AMD Needs to tighten up. $LSCC Bit of a Rising Wedge $AMAT at the 50 Day. $SQ Holding the 21 EMA. Watch 275-276
NickSingh: @scottrades $SPY $QQQ $SMH $BLOK $HUT $MARA $RIOT $COIN $MSTR $DBX $TSLA $PLTR $NET $NVDA $AMD $LSCC $AMAT $SQ #Bitcoin #Ethereum $MSTR BIG meh AH
scottrades: Good follow through on $NET.
Pokersmith: @scottrades $NET I wonder what's holding this one back 🤔
antfarm: $NET trying to break out. NP Watching
JosephM: $NET alert. Volume above average.
scottrades: Nice move on $NET
jfd: @scottrades $NET $U also
Coolex: Bought some $nvax and looking to get into $net
scottrades: My #Swing notes: $SPY ATH - Let's not get complacent. $QQQ: ATH - Be careful buying anything that's extended. $SMH - A bit extended $BLOK Popping out of a small box. #Bitcoin / #Ethereum nice move off the lows $AAPL Nice breakout on volume $AMZN Filling the gap but still under the 50 Day $FB Breaking out on volume $MSFT Out of a tight flag $SQ Above the slope, good volume, more of a HODL. $TSLA Added this morning $PLTR Added this morning $HUT Trying to sit with it. $MARA Holding the 8EMA $RIOT LAGGING $COIN Working but supply up above. $MSTR Watching the slope $CROX Watching 147.75 $DBX Volume into the close $DT Watch 68.30 $ASO Working. Let it work. $ENPH Not a long base but close to the 50 Day $NET 5 Little tops.
Pokersmith: #CyberSecurity SentinelOne ($S) Expands Partner Ecosystem with New Zero Trust Integrations from Cloudflare ($NET)and Zscaler ($ZS)
Pokersmith: @Pokersmith $S $NET $ZS #CyberSecurity

"SentinelOne, Cloudflare, and Zscaler are three of our preferred technology partners," added John McLeod, CISO, NOV. "As a Fortune 500 organization, these partners facilitate our zero trust j ...
Docoof: Cyber-Security stocks all green: $S $TLS $FTNT $CRWD $ZS $PANW $RPD $BUG $QLYS $NET $QLYS $OKTA $EPAM $MIME $FEYE
kbrowe: @Docoof $TLS $FTNT $CRWD $ZS $PANW $RPD $BUG $QLYS $NET $OKTA $EPAM $MIME $FEYE $QQQ turned green as well. Was this morning a fake-out or just eliminating weak hands? $SPY still red.
Wykeman: $NET Also looking for NH soon. Imo
JosephM: $NET..bounced off the 21 ema. Not a bad entry today.
JosephM: $NET..extended now.
Wykeman: @JosephM $NET not really. Can go more. big volume today. Many still buying up here.
JosephM: $NET/$GPRO..couple names that look good with volume. $NET is IBD 50. $GPRO is just a trade.
Pokersmith: @ProfMike1 $PANW I think it's pin action on $NET report? I have to confirm
Firemedic: @scottrades $AMD $MSFT $MSTR $RIOT $MARA $HUT $INMD $TJX $AMN $CROX $NET $TWTR #Bitcoin #Crypto Scott what level or moving average would you look to take initial positions in $MARA or $RIOT?
Max115: @scottrades $AMD $MSFT $MSTR $RIOT $MARA $HUT $INMD $TJX $AMN $CROX $NET $TWTR #Bitcoin #Crypto What do you mean by watch $CROX 103.45??
scottrades: ...
$NET - Watch 117
$TWTR - Close to the 21 EMA. Watch 69.50

Also another reminder I'm away from the website FRIDAY, and this coming MONDAY and TUESDAY.

Scott


scottrades: $NET Curling higher.
scottrades: My #Swing Notes: $SPY / $QQQ In trend $DIA Basing $SMH Nice PB Buy op today $TAN not a great pattern, but watching for a base #Bitcoin / #Ethereum Up/Down/Up/Down All Day. $AMD Beautiful Breakout. This can be whippy! $PYPL I'm Small into Earnings $FB Sold some yesterday and today. Earnings beat, down AH $TSLA Watch the triangle $CROX Nice bounce $DAVA Nice volume today $LB Watch 78.75 $NET Good close on volume $SNOW Watch 272 $SNAP Mentioned in the forum $CHWY Pokersmith's Pet Stock $THC Mentioned by Alex in the forum $IIPR Top of the Cup $TLRY Great volume under the MAs $MSTR Earnings tomorrow $RIOT / $MARA / $HUT Still watching these Crypto stocks
Seven: @bRobert $CRWD $OKTA $ZS too far off to the woods today for my liking, uncle $NET much more mature
Seven: @Pokersmith $ZS $PANW $FTNT $CRWD $NET $OKTA 👍🙏🙏
Bwhitty: @scottrades $DDOG $NET making the same threat.
Bwhitty: $NET some follow through. Tech strong.
Pokersmith: ...
Colville says that SASE providers like Zscaler($ZS) , Palo Alto Networks($PANW) , and Fortinet($FTNT) "had a proofpoint" during the pandemic in 2020, as they "successfully enabled companies to operate during times of disruption, provi ...
woodman: @Pokersmith $ZS $PANW $FTNT $CRWD $NET $OKTA - It's hard to find a more directionally attractive and easier-to-ride chart since October than $FTNT.
Pokersmith: @woodman $ZS $PANW $FTNT $CRWD $NET $OKTA no doubt
Docoof: Mizuho raises price targets: $CRWD to $295 $ZS to $250 $OKTA to $275 $NET to $96 (from $77)
CdrJake: $NET trying to get thru resistance at 110. but failed. stopped retreating so far right at 8 dma
lostsheep: $net new highs
lostsheep: $NET strong daily reversal $LYFT as well
bRobert: $NEt Really nice WEEKLY breakout $115 target Pullback bounces $105 daily flg target
rmacron: @DAN $ENPH $RUN $NET Dan: Up just over 10% on NET. Your thoughts on the chart?
DAN: @rmacron $ENPH $RUN $NET Trailing stop. Looks good.
champ: $ETSY $TYL $NET...these are a few other stocks that are working for me today.
champ: $NET is at a new ATH and this might need a rest.....
Bwhitty: $NET Shows you how weak the Qs are here. Earnings after the bell today, look at the daily. Hanging out with NVDA on project. And yet look at where it is.
Jazman0013: @Bwhitty $NET I'm finding I am doing better keeping profits on a tight leash.
scottrades: Some #Earnings to be aware of this coming week... $PYPL $PFE $SQ $ROKU $PTON $GM $DKNG $MRNA $CVS $CRSR $RKT $SKLZ $ON $VIAC $ETSY $PENN $UBER $EL $EPD $TWLO $ATVI $TMUS $FSLY $MRO $GOLD $VSTO $SPWR $AMC $AYX $SPCE $FVRR $LPX $CHGG $NET $REGN $BYND $UAA $QRVO $CRNT $COP $RUN
Bwhitty: $NET nice little cup on the weekly going into earnings. Volume through 85 and I might add a little for a momentum breakout. Earnings 5/06
Bwhitty: $NET nice bounce in the right spot.
Bwhitty: $NET The volume, Day 3!
Wykeman: $NET Big vol. Np
Bwhitty: $NET happy $NET day. traded my stock for calls. Let's see where this goes!
scottrades: @Bwhitty $NET Nice work here my friend! My $80 Price alert just went off
Bwhitty: @scottrades $NET Thx, I have been stalking that one. Tons of loading before the PB. Earnings 5/06 I believe.
scottrades: @Bwhitty $NET You nailed it!
DAN: ...
$NET -- breakout today. Forum stock. Seems like it needs to confirm this 9% move with a pullback that holds. Where's the upside if you buy right now -- nearly 10% higher? The later you buy, the less upside there is relative to the downside. ...
Bwhitty: $NET flagging nicely interim. Break should bring volume back in.
Bwhitty: $NET Love it when a plan comes together. Stalk you stock. Pop on $QQQ here removes downward pressure. 70 May call bought near recent lows are screaming.
Docoof: The Cybersecurity stocks are really doing well today: $CRWD $OKTA $ZS $FEYE $TLS $FTNT $NET $QLYS
Bwhitty: $NET calls trying to shake it off.
Bwhitty: $NET someones are trying real hard to get my shares. The answer is no...
Bwhitty: $NET I mean C'mon I wish this was my first entry opportunity. Already full position. Daily flag after move through 50 day. Double test with higher low.
Bwhitty: $NET looks like buying campaigns trying to get it cheap to me.
scottrades: My #SS Notes: Can $UBER Deliver us a breakout next week? $SPY Still going. $QQQ Quiet day but the trend is strong. #Bitcoin $IWM / $TNA MAs are converging. $SMH Still ok $XHB Still in trend. Slightly Extended on the weekly. $TAN Watch for potential trend changes on these. $FFTY Around the 50 Day. $DRIV EV ETF. Own em all! $TSLA Holding above the 8EMA $AMZN Holding above the 8EMA $GOOGL Still working. $CRWD Flagging $PYPL Same. $AMD Potential Higher Low. Watch above 84 $ON Building a base. $KLIC Good volume today. $COHU Watch 49 $NET Choppy around the 50 Day. $FVRR Still under the 50 Day $FCX Watch for a PB to support. $CLF Watch 19.10 $X Holding the 21 EMA $AA Great volume. $WMS Today was the day. $STLD Basing. $ORC ATL Stopped out. $GES Near the highs $GPS in trend, don't let a shakeout make you look away.
Bwhitty: $NET could get a little crazy here on NVDA connections. Tested 50 day yesterday.
Bwhitty: $NET watching for a strong close at this level or above.
Visit the Trading Forum to join in the discussion.
| | |
| --- | --- |
| Stock Price | $50.50 |
| Change | 10.02% |
| Volume | 5,601,440 |
Cloudflare Inc is a United States-based company engaged in the software business. It has built a cloud platform that delivers a range of network services to businesses. The product offerings of the company include Argo Smart Routing, Load Balancing, Web Optimizations, Cloudflare Access, and Cloudflare Spectrum among others.
Request Video of NET
Already a member?
Sign in here.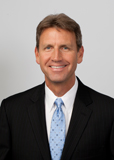 Dan Fitzpatrick
Stock Market Mentor gives you EVERYTHING you need to succeed in the market; all in one place. How easy is that? Dan Fitzpatrick and his elite community of traders share trading ideas, strategies and much more. Dan Fitzpatrick--a world class Technical Analyst, trading coach and regular CNBC contributor--gives you access to all of this with a 30 day trial membership for just $7.77. Get started TODAY and start trading better TOMORROW with the following premium content:
Nightly video Strategy Sessions with a game plan for tomorrow
Got a stock you want Dan to look at? Just ask.
Patent pending video alerts instantly delivered to you when one of Dan's trading signals is triggered. This is not your typical price alert. This is a short video explaining the action you need to take to make money. No more "Woulda, coulda, shoulda"
Access to over 87,700 stock analysis videos
Access an ever expanding library (87,700) of educational videos that will save you time and make you money
Join a team of friends and traders that have one thing in common; a burning desire to succeed.

Become a Member Today!
Gain immediate access to all our exclusive articles, features, how-to's, discussion group and much more...
Satisfaction Guaranteed!
Your Stock Market Mentor membership comes with a 30 day, no questions asked, 100% money back guarantee!