Nano Dimension Ltd. (NASDAQ:NNDM)
Bands Volume 200 SMA 50 SMA 20 SMA Videos Alerts Articles Events

Margi1983: $NNDM NewsNano Dimension Ltd. (Nasdaq: NNDM), a leading Additively Manufactured Electronics (AME)/PE (Printed Electronics) provider, today announced it has entered into definitive agreements with investors for the sale of 16,722,000 of the Company's American Depositary Shares ("ADSs") at a price of $3.00 per ADS pursuant to a registered direct offering. The gross proceeds of the offering will be approximately $50 million, before deducting placement agent fees and other estimated offering expenses. The Company intends to use the net proceeds for working capital and for other general corporate purposes. The closing of the registered direct offering is expected to take place on or about October 28, 2020, subject to the satisfaction of customary closing conditions. Trading Halted Me:Small Position Long
DBones808: @Margi1983 $NNDM Never been apart of something like this......Im guessing we may see some heavy volume coming in and a very fast rise on stock price?
Margi1983: @DBones808 $NNDM Ouch. down 22% after restarting trading
beachndog: $NNDM sure wish I'd been watching this first thing. @scottrades good spot to buy?
scottrades: @beachndog $NNDM You'd have to look at it on a short term chart. It's a little off the 8EMA for my liking. You'd want to see it get above 4.35
beachndog: @scottrades $NNDM will keep an eye out, thank you for the reply
beachndog: @scottrades $NNDM sure glad I listened to you.
bRobert: @joelsg1 $ALGN $NNDM. Spec.
joelsg1: @bRobert $ALGN $NNDM Took a look. $NNDM as they put it is the "razor and blades" model, selling the printers and then providing the various blades. Not making the finished product using 3D printing, which is $ALGN, allowing quick and cheap order fulfillment with nice margins. Still on the lookout.
bRobert: @joelsg1 $ALGN $NNDM I'm a long term holder of ALGN. $600/$700. targets. LONG TERM. from the monster WEEKLY base. once it has consolidated the move
coldevinc: $NNDM Popped out of this at 6. Nice surprise!!! Totally a SMM recommend that I followed up. Watching the chart now to see what price to get back in at.
coldevinc: $NNDM Bounced off its R1 pivot thinking that might be a good buy in point
bRobert: @coldevinc $NNDM Very reasonable. Add point. Stop. < yest. LOD.
bRobert: @mlgold99 $NNDM I had posted about taking some off at. $6. Too far too fast. 200%. in a week. but. long term I remain bullish. and will look to add on a bounce. $3 - 3.5. area. Guess. Looking. for. $10+. Much Higher long term
mlgold99:
mlgold99: @bRobert $NNDM Yes indeed - it certainly ran up quickly. Thanks for getting back to me with your thoughts, much appreciated!!
RuDu: $LAZY $NNDM Up big AH. ThanksSMM! I found $SGBX on my own and managed it with patience I learned from here. I am amazed every day at the results I'm enjoying.
Bs7518: @bRobert $NNDM Thank you sir Long from below thanks to you:)
bRobert: @Bs7518 $NNDM Glad it worked out. Patience and a position.
Rjeletrik: $NNDM started starter position. Stop at LOD
mercury6s: @Rjeletrik $NNDM me too
bRobert: @mercury6s $NNDM Old WEEKLY swing high. speed bump. at $5+. I appreciate your enthusiasm. but. the stock will come in a bit. Small starter at most Powder for pullback bounces $9.5 WEEKLY reversal target. NOT STRAIGHT UP. Double digits long term.
Mikev200: $NNDM already past avg. daily volume.
dmurphy68: @bRobert $NNDM Felt like I would have been chasing this when it was originally posted a few days ago, even at $3. Wish I would have chased it. Congrats to those who took it.
bRobert: @dmurphy68 $NNDM As a technical trade the measured move was to $4.5 . possible $5+. There will be a significant pullback. that will provide a better opportunity. to enter.
dmurphy68: @bRobert $NNDM Thanks. Watching and waiting (as with everything else).
mercury6s: @Mikev200 $NNDM I rang the bell at $5.99.. a really nice 59er for 17.8%
Margi1983: $NNDM. Even with a small position per bRobert's brilliant call, my profit is fantastic. In for the long haul with 1/2 as the cash register will ring from my trailing stop. As John Lennon once said in his song Dr. Robert, " He's a man you must believe, Helping anyone in need ,No one can succeed like Doctor Robert"
mercury6s: @Margi1983 $NNDM well well well.....
Bert953: @Mikev200 $NNDM wow! still wondering what is the secret to spotting these kind of moves BEFORE they happen!! Fortunately I was in $NIO from early wednesday and caught a big part of that move. Just stopped out of 1/2 position but those seem to be few and far between. I am getting gains but would like to figure out how to identify the big potential movers (just like every one else in the world.....) or at least those that can go for a nice walk to the upside like $LOGI did from March thorough August. I got in just as it started flattening out in late August. Made small gain but trying to identify the good runners, as I said. Comments appreciated!
bRobert: @Margi1983 $NNDM Fan of John Lennon. Appreciate the complement. We are all pulling the rope.......from the same side
DBones808: @bRobert $NNDM This thing is going bonkers thank you ver much for the heads up sir.
bRobert: @DBones808 $NNDM Glad it worked out. Definition of a great spec. stock. Patience and a position. I know a few got frustrated and sold. A $1. CAN. go far these days if spent well.
mlgold99: @bRobert $NNDM - A. THANK YOU!! My best trade EVER!! B. Where would you move your stop to, assuming you have one in place? I was thinking $4.50 just to make sure this doesn't suddenly implode. Again, THANK YOU!!
sierramp: @bRobert $NNDM Not my normal trade but turned it into a 59-er and got 11% this morning. Will go longer term on a PB to the 8D. Thank you @bRobert!
bRobert: @mlgold99 $NNDM I think that it is right to take partials on this move. from. $1.50. - $6. And keep a loose stop on the rest. the stock could easily pull back. below $4. before resuming a move. upward. I have a cost basis in the $1. area and a few more shares. I have a long term view but a 200% move in a week. screams for some trimming
mlgold99: @bRobert $NNDM - Thank you! Agree about a move lower. I can't give back that much so I'll use the $4.50 mark as the line in the sand.
bRobert: @Bert953 $NNDM $NIO $LOGI $NIO. has had. a WEEKLY. C&H. technical target of $30. ......for a while. $NNDM. I read something about their innovative chip technology. Saw Renaissance Tech had a small piece. (they have sold). and followed the chart. I caught the initial. spike from. 0.70 - $5. Renaissance Tech is a small cap trading savant I frequently review their holdings. Barchart.com. has a largely free section that tracks perky small cap stocks.based on price movement/volume. They also have many nice sector analysis features as well Again free
RiccardoB: $nndm $zm $crox $crwd $tsla $aapl $sq $amzn $jmia $cmg $nndm out of 90% position 75% profit. scaled out of everythingelse by 30% to have some fresh cash on Monday. Not taking chances with everything is going on. My only regret is to have sold Jmia too soon as I was looking for it to fill the gap at $16.50 but chicken out and took a 10% gain instead.
Douglas: @bRobert $NNDM $NWBO Haha, don't worry. I have a small position in NNDM with a stop. I own my trades and I would never blame some one else for posting an idea that I decided to act upon. No one else is pushing the Buy button for me. I appreciate all the time you spend putting info out there for other members!
RiccardoB: $nndm bRobert thank you. So far up 12% from yesterday. yess
bRobert: @RiccardoB $nndm Happy meal price to riches ;). Good Spec.
just4mo: @RiccardoB $nndm while I am happy with the current uptrends, this is a long term spec trade for me. bought it and locked it away with a don't look at it too closely. The weekly chart tells of the potential in this stock. Long from below and not looking
bRobert: @just4mo $nndm Bravo. I just. add some on pullbacks. Started at. $1.
vesperfish: @bRobert $nndm first, hello all. Relatively new member, kind of been lurking and learning. Started watching this yesterday when you called it out and picked an entry and kept hesitating and missed it but got in on the last pullback to the 3.40's. Question I have now is how you handle this position. Currently have a stop in at a little over break even.
just4mo: @vesperfish $nndm gotta know your time frame. Day, swing, trend or long term or speculative. You can see @broberts got in at $1, I'm in at $1.5. we are both looking at the weekly chart believe it could go MUCH higher from here. But it won't do that straight up. Some will sell partials when it looks extended, some just let it ride through ups and downs or add on pullbacks. Short term you could say that the stock is extended nice cup and handle on the daily puts a target high around ~4.5 it is pushing that now.. 20% in a day is a great trade, but in a year/2 IF it is at $20 you would be up 471% but will have waded through many ups and downs.
DBones808: $NNDM in at $3, this bad boy is on a tear
bRobert: @DBones808 $NNDM There WILL be. decent pullbacks. There will be significant long term upside. $4.5. target acquired. May see $5 prior WEEKLY swing high. tested EXPECT. a pullback.. SOON Progressively larger WEEKLY. base will target. $8/$14/$20+. levels. This is a process. Using my vivid. long term imagination you have. a large WEEKLY base formed. $0.50 base. $20. . top A move. > $10. will seriously increase the audience for the stock. This was an $85. stock. less than 5 years ago. A $1 and a dream. trade. Still early IMHO. Game changing 3D printing chip construction technology Own/Trade it over your skis. This is a SPEC stock.
vesperfish: @just4mo $nndm appreciate the feedback. My plan was to sell half of my position at about the range we are now and then just let the rest ride. I did the same with $jmia, cost basis 10.35, sold half at $13 and used that to buy $nndm.
bRobert: $NNDM. Daily C&H. in motion $4+. next. Look back at these prices a few years from now.
Margi1983: @bRobert $NNDM I love the balance @bRobert provides the Forum vs. so many day trader viewpoints. "look at these prices a few years from now". How often do we see the word "years" in Forum post. Long $NNDM small LT position
bRobert: @Margi1983 $NNDM You need a range of voices to round out a good choir. Thanks
martyrb3: $NNDM @bRobert Thanks for this one ! Up 26% today on 3X normal volume !
bRobert: @martyrb3 $NNDM Nice. My recommendation is. to. zoom out and think big.
Douglas: @bRobert $NNDM Yes Thank you! I bought some the other day when you mentioned it. Also picked a little $NWBO.
bRobert: @Douglas $NNDM $NWBO I have. a $1. entry in $NNDM. Skipped a happy meal that day ;)
Douglas: @bRobert $NNDM $NWBO haha I bought a few more happy meals worth than you.
bRobert: @Douglas $NNDM $NWBO Please. do your own due diligence. I might make a mistake and type in the wrong symbol. OR mistakenly worn my wife's glasses when looking at the charts ;). Use as a guide. Also note the difference between SPEC stock and other larger weight holdings.
Bwhitty: $NNDM nice volume this AM to make news highs
bRobert: @Bwhitty $NNDM. Game changing technology. Huge upside. $5. Next level
pperlroth: @bRobert $NNDM wish I had more.....long
coldevinc: @bRobert $NNDM What caught you attention?
bRobert: @pperlroth $NNDM There will be more opportunities to add. Patient long term hold. A small position will grow large in value. The essence of a great spec stock
bRobert: @coldevinc $NNDM. Renaissance tech took a small position. I did some investigating. Posted awhile ago when the stock was breaking out from $1 to $5
Bwhitty: $NNDM @brobert spec trying to move.
Geewhiz: @Bwhitty $NNDM Took partial profits on this bump up. Will add back on pull back.
bRobert: @Bwhitty $NNDM Yes. Long term. Spec. with. huge upside Double digits
Bwhitty: $NNDM strong closing volume.
bRobert: @Bwhitty $NNDM I have. this one tucked away. Do not unwrap until. Christmas. 2022. ;). Already. 200%. gain. This. was a $70. stock. a few years. ago.
bRobert: $NNDM Brief update on this LONG TERM SPEC breakout /pullback retest I will adding soon WEEKLY reversal base $5 target 1 LONG TERM .......VERY HIGH TARGETS Patient investment
mlgold99: @bRobert $NNDM this is funny - I was literally, not figuratively, just saying to myself "I wonder what bRobert thinks about these moves of late." Now I know - thanks for the update. I was thinking about adding as well on this pull back but wasn't sure as to a good time to do so. Did you have a buy point price target in mind or do you just take advantage of the now 18% pull back from yesterday? Thanks for the update!!
Bs7518: @bRobert $NNDM Thank you Sir!
bill52: $NNDM another major move again today on huge volume. long a small spec position. can't see any news.
just4mo: @brobert $NNDM nice move today. one of my few spec trades long from below
Bs7518: @bRobert $NNDM whats going on with our little friend?
Ben2020: @Bs7518 $NNDM hehe, I'm interested in this as well, it went the other way and i'm interested in knowing if the chart is still holding. thank you for your time and insights @brobert.
JoeT: @bRobert $NNDM popping up on decent volume burst
gt: $NNDM @bRobert it's alive
zimzala: $NNDM Long on this into earnings on 8/13.
bRobert: @zimzala $NNDM Another holder Long term investment High double digits LONG TERM $3.2 target 1 $5 - $20+ in baby steps to giant steps PATIENCE and a chip on the table
Bs7518: @bRobert $NNDM the seeds are sprouting:)
bRobert: @Bs7518 $NNDM Thx. for the update. I just give it. sunlight, water and space to grow. $3.20. target 1. $20. Longer term. A few way points along the journey i
gt: @bRobert $NNDM watching things grow? like the success of those you help here :D
beachnorwegian: $NNDM. Starting to hear the popcorn pop on this one.
bRobert: @beachnorwegian $NNDM YES $2.8 target 1 Great set up for this spec Looking for progression $3.5/ $5/$10/$20 = Old high Added a few yesterday No hurry I don't look over its shoulder Alerts
bRobert: $NNDM. **UPDATE**. Baby steps move today. Heading towards $3.2. I'm letting this seedling grow without intervention. I expect it to grow into a strong double digit stock. of $20 or more. No time frame yet. Game changing technology. Very small financial commitment in this "seed" company. at this time. A good spec
Bs7518: @bRobert $NNDM Thank you @bRobert I bought in yesterday.
bRobert: @Bs7518 $NNDM You planted a small Spec. seed. Be patient .Check in on its progress. It doesn't need a lot of daily maintenance I love watching things grow over time.
bRobert: $NNDM. flag. over the 50/200d. Getting ready. for. a lift $3+. next. LONG term spec hold. VERY high long term targets. Well above penny stock territory Patience
JoeT: @bRobert $NNDM seems to be responding to all of your encouragement and gaining some confidence for a move higher.
bRobert: @JoeT $NNDM I never look over its shoulder I just set a scaled series of alerts for important updates. It is getting ready for a nice. %. move. to the $3. area. Baby steps on a path to huge gains. This was a $20. stock. in 2018. I see a path to $10. unfolding. I'm patient. I will scale up my position when events warrant it. Small to start keeps me from meddling too much. and allows the stock to breathe and grow. Renaissance Tech has a very small position at present. (12k shares) They have over $110 Billion under management Their position has room to grow
bRobert: $NNDM. Follow up. I've been letting it breathe. It has done nothing wrong so far. as it consolidates the move from $0.6. - $5. . It is trading above the 20/50/200d. and looks to be packing for a trip higher. I will look to add a few shares. . Water it and watch a bit more closely. I expect to see some brisk activity from this bullish alignment. A future double digit stock just coming out of utero. A very good spec to hold if you are patient
beachnorwegian: @bRobert $NNDM Blooming it is.
bill52: $NNDM finally catching a decent bid today $SPCE attempting push above intra day high. long. swing trade
bRobert: @bill52 $NNDM $SPCE $NNDM. If I leave one message to the forum it would be. PATIENCE. Let a good partial investment position breathe That and. buy pullback/bounces of course
bill52: @bRobert $NNDM $SPCE Agree. keeps the entry risk lower and build from there.
beachnorwegian: $NNDM A hammer forming on the weekly. Nibbling.
bRobert: @beachnorwegian $NNDM Long. with alerts. I don't regularly look at it I t has sunlight, water and nutrients Waiting for it to bloom. HUGE move. When it's ready. Great spec hold.
AdrenalineTrade: $NNDM slow grind lower. @bRobert are you still keeping an eye on this? Fell off my radar.
bRobert: @AdrenalineTrade $NNDM I have a small position. Small enough to let it wiggle a lot. I follow it. From my view. it is doing nothing wrong. The stock had a monster move and is consolidating. close to the 20/50/200d. and the bands are starting to pinch I think the stock will explode when it's ready. Again. HUGE. double digit upside. Small is best. ADD. with confirmation and scale in. This is a very good spec stock. Risk a little to make a lot further down the road. An investment.
Visit the Trading Forum to join in the discussion.
| | |
| --- | --- |
| Stock Price | $USD 15.59 |
| Change | -6.42% |
| Volume | 43,410,500 |
Request Video of NNDM
Already a member?
Sign in here.
Earnings
March 4th, 2021 - 2020 Q4 Earnings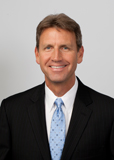 Dan Fitzpatrick
Stock Market Mentor gives you EVERYTHING you need to succeed in the market; all in one place. How easy is that? Dan Fitzpatrick and his elite community of traders share trading ideas, strategies and much more. Dan Fitzpatrick--a world class Technical Analyst, trading coach and regular CNBC contributor--gives you access to all of this with a 30 day trial membership for just $7.77. Get started TODAY and start trading better TOMORROW with the following premium content:
Nightly video Strategy Sessions with a game plan for tomorrow
Got a stock you want Dan to look at? Just ask.
Patent pending video alerts instantly delivered to you when one of Dan's trading signals is triggered. This is not your typical price alert. This is a short video explaining the action you need to take to make money. No more "Woulda, coulda, shoulda"
Access to over 77,300 stock analysis videos
Access an ever expanding library (77,300) of educational videos that will save you time and make you money
Join a team of friends and traders that have one thing in common; a burning desire to succeed.

Become a Member Today!
Gain immediate access to all our exclusive articles, features, how-to's, discussion group and much more...
Satisfaction Guaranteed!
Your Stock Market Mentor membership comes with a 30 day, no questions asked, 100% money back guarantee!