NanoString Technologies Inc. (NASDAQ:NSTG)
Bands Volume 200 SMA 50 SMA 20 SMA Videos Alerts Articles Events

mharps: $NSTG starter
tartan: I bot $NSTG this morning I spotted it last nigh using my daily chart I used the 10 minute chart to buy it with ( the chart I am sharing ) The heavy YELLOW line is the 312 ema which equals the 8 day ema The heavy Magenta Line is the 819 ema which equals the 21 day ema The lighter lines are the 13 ema, 21 ema, 50 ema The MACD settings are 24-52-9 ( Longer settings because of the 10 minute time frame ) I saw it held the 21 day yesterday so I thought it might go higher today It opened up hot which scared me off at first Then I saw it retreating so I set a buy if it got back above the initial run up ( the Blue dotted line ) I set a Buy market at 71.90 ( got filled at 72.02 ) aggravated at first but it worked out alright
tartan: @tartan $NSTG This is the daily chart of $NSTG I like when the price is above the moving averages and the MACD is on top
Rberrier123: @bRobert $ILMN HER RECENT REPORT ON DISRUPTIVE TECH DESCRIBES $ILMN AND $TMO AS COMPANIES BEING SURPASSED BY $TXG, $PACB, $BLI, $BNGO AND $NSTG.
bRobert: @Rberrier123 $ILMN $TMO $PACB $BLI $BNGO $NSTG I have read her report. I follow the group. The bullish price action in. ILMN is. undeniable. Long from $305. Close to 50%. return. It may be close to $500 as we. approach earnings Why would I think of selling Up STRONGLY. today on a down market day. Respect the price action
bRobert: $NSTG. For the record. I like this one. long term. WEEKLY. C&H. $125+. $100 interim with flag trigger
tnt: $NSTG leading life sciences company with a bullish setup. Bouncing off the 200 day ma this past week & recent secondary offering puts money in the bank. Long stock and calls.
spmeyers: $NSTG buyable breakout; volume weak, but...
spmeyers: $NSTG pretty good squeeze since May 1
tnt: $NSTG is a high growth, cutting edge life science company just now starting a breakout run to new highs https://www.tradingview.com/chart/NSTG/PSA61djY-NSTG-leading-life-science-Breakout-Day-One-Buying/
tnt: $NSTG High growth Bullish Cup with Handle Breakout. I am a buyer. https://www.tradingview.com/chart/NSTG/6Wbr5INr-NSTG-High-growth-Bullish-Cup-with-Handle-Breakout/
Angdionk: $NSTG breaking out of a downtrend on better than normal volume yesterday. Might run further today. Good entry point for managing risk
spmeyers: $NSTG breakout
bobbybwana: $NSTG After a public offering of 4,500,000 shares and a pullback to the 50d this looks like a low risk buy point. Any thoughts?
spmeyers: $NSTG poking above resistance
bobbybwana: @spmeyers $NSTG $NSTG thinking about entering with a partial position. Earnings on 6 March. Any ideas?
spmeyers: @bobbybwana $NSTG I'd wait to see if it holds the breakout in the last 1/2 hour; stop would be a bit below today's low; I have some from before and am looking to add
spmeyers: $NSTG trying to break out -- just don't ask me what nanostrings are
audrina0904: $NSTG trying to break out of consolidation
audrina0904: $NSTG breakout - new high
spmeyers: $NSTG breaking out after tag of 50-day the other day
mharps: $NSTG starter in trade account
optionswealth: @mharps $NSTG What put them in the dog house for so long and what is improving about this company.
pcotton: ...
IPOs I'm watching: $ADMS $AFMD $ANET $AXTA $BLUE $CLLS $CYBR $DBVT $ERI $GNCA $GWB $HAWK $INO $IPO $LPCN $MBLY $NCLH $NDRM $NGHC $NSTG $NVAX $OPB $PIRS $PTLA $PYPL $RARE $RH $SERV $SPY $SYF $TERP $TSE $VDSI $W $XNCR $XOM
My notes on IPOs:
ADMS - Ad ...
pcotton: $NSTG - (edited re: new high) their prosigna breast cancer assay established as a "guideline." Guidelines are often interpreted as legal mandates in medical practice. Stock making new 3-mo high, despite new offering. From TOS news: SEATTLE , May 12, 2015 (GLOBE NEWSWIRE) -- NanoString Technologies, Inc. , (Nasdaq:NSTG) a provider of life science tools for translational research and molecular diagnostic products, today announced that the PAM50 gene signature, commercialized as the Prosigna® Breast Cancer Prognostic Gene Signature Assay, was included for the first time in the St. Gallen International Breast Cancer Guidelines. PAM50 was recognized among other multi-parameter molecular assays for its unique ability to estimate risk of recurrence both during the first five years and beyond five years following diagnosis. In addition, the Guidelines acknowledge the clinical utility of PAM50 for identifying women at low risk of recurrence who could be spared treatment with adjuvant chemotherapy.
pcotton: $NSTG - setup-up day, retesting recent high
pcotton: $NSTG - I haven't mentioned this embarrassing stock in a long time, but since penaltyBox is the new rightUpper, I feel emboldened to mention that it's been goin' up. I still like the co which keeps coming out with new products for their gene detection platform which is widely used in research, and instrumental in a ton of scientific papers. Earnings 5/7 will tell how their Prosigna breast cancer gene platform is doing.
pcotton: @hwyflier Thanks. I saw it in $NSTG the past couple weeks.
pcotton: $NSTG (Nanostring) - long. Nanotech based small cap genetic testing, with products and sales. Watching this breakout to see if it'll surpass the resistance trendline since Dec. Uptrend since mid-Jan, went above the 50 now.
pcotton: $NSTG - Nanostring - nanotech-based genetic analysis. I posted in untimely fashion a while ago, but has been on the ascent. Yesterday bull engulf, today up 8%. Breast CA assay (approved) results favorable regarding clinical impact. Long.
pcotton: #TOS #tradegrid - I've found the Trade Grid (in TOS) useful in assessing psychology of the traders. example: I'm looking at $NSTG - lot of anxious buyers offering just 1 cent under the Last, but smug sellers asking for 10 cents more. More complete picture than simple bid/ask. Prediction is short term up. fwiw I'm long NSTG.
pcotton: $NSTG - I don't know if anybody has read my posts on this IPO, Nanostring, but in case you're out there, I held on during last month's shakeout, and it's acting like the shakeout is over. The latest presentation shows this co's technology should be a big player in DNA analysis in medicine, imo.
pcotton: $NSTG unusually tight squeeze intraday (5 min), currently breaking up on big volume.
pcotton: $NSTG #IPO - nice bounce off the 200. King-queen Friday disappointed me a little, but was still inside, now today seems to confirm uptrend.
pcotton: $NSTG @pcotton did I mention the Celgene deal?
pcotton: $NSTG - I posted in March (improperly timed as it turned out). Nanostring IPO in 2013 makes nanotech-based laboratory platforms enabling local testing for multiple DNA strings with one sample, cheaper than previously available. The co. was prominently mentioned in TheGreatCourses.com course on nanotechnology. Since my post it pulled back to the 200 and now seems to be breaking out of it's recent range. Large move yesterday, so-far inside day today.
pcotton: $NSTG - Nanostring. Biotech platform automates detection of multiple custom abnormal DNA fragments from single small sample, in a single test. The DNA is linked to gold nanoparticles. Many diseases such as cystic fibrosis have one or many of a grou ...
pcotton: $NSTG - Nanostring - one of a bunch of biotech co's which have lab technologies which are useful to multiple other biotech and pharm co's. Others include $ONVO, ILMN. I've been making money on this group. New IPO last June. For some reason I have to phone broker (TD Ameritrade) to buy $NSTG, and the broker didn't know why. Can sell on website, however. Looking strong and might make new high.
LMReeder: $NSTG, moving up nicely out of a VS, long, biotech
kfondue: DNLG I nibbled on this today, $EIGI I lightened up today Here is a list i put together a couple weeks back, I got rid of some that didn't look good, had too low of volume Some are long in the tooth, list needs some pruning $AVH $BRX $BURL $CHGG $COMM $CRTO $CUDA $DLNG $EIGI $EMES $ESNT $FUEL $HMHC $INSY $JGW $LXFT $NSTG $PAGP $PBPB $PEGI $PTLA $QIWI $QUNR $SCAI $SFM $STAY $STCK $TCS $TNDM $TWTR $VEEV WUBA
ginny: ...
NanoString Technologies Inc. $NSTG -14% $8.57 $10.00 25-Jun-13
$RCS Capital Corp. $RCAP -17% $16.68 $20.00 4-Jun-13
Gogo Inc. $GOGO -24% $13.00 $17.00 20-Jun-13
Tremor Video Inc. $TRMR -25% $7.50 $10.00 26-Jun-13
Keating Capital Inc. $KIPO - ...
Visit the Trading Forum to join in the discussion.
| | |
| --- | --- |
| Stock Price | $11.99 |
| Change | -1.56% |
| Volume | 556,187 |
NanoString Technologies Inc is a biotechnology company. It develops, manufactures and sells products that unlock scientifically valuable and clinically actionable genomic information from minute amounts of tissue.
Request Video of NSTG
Already a member?
Sign in here.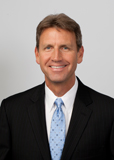 Dan Fitzpatrick
Stock Market Mentor gives you EVERYTHING you need to succeed in the market; all in one place. How easy is that? Dan Fitzpatrick and his elite community of traders share trading ideas, strategies and much more. Dan Fitzpatrick--a world class Technical Analyst, trading coach and regular CNBC contributor--gives you access to all of this with a 30 day trial membership for just $7.77. Get started TODAY and start trading better TOMORROW with the following premium content:
Nightly video Strategy Sessions with a game plan for tomorrow
Got a stock you want Dan to look at? Just ask.
Patent pending video alerts instantly delivered to you when one of Dan's trading signals is triggered. This is not your typical price alert. This is a short video explaining the action you need to take to make money. No more "Woulda, coulda, shoulda"
Access to over 90,400 stock analysis videos
Access an ever expanding library (90,400) of educational videos that will save you time and make you money
Join a team of friends and traders that have one thing in common; a burning desire to succeed.

Become a Member Today!
Gain immediate access to all our exclusive articles, features, how-to's, discussion group and much more...
Satisfaction Guaranteed!
Your Stock Market Mentor membership comes with a 30 day, no questions asked, 100% money back guarantee!