NetEase Inc. (NASDAQ:NTES)
Bands Volume 200 SMA 50 SMA 20 SMA Videos Alerts Articles Events

michaelH: @Herb $TAL $GSX $EDU $BABA $NTES $BIDU $HUYA $S $WB wrongdoing in China, now thats a surprise!!!!
Herb: Chickens coming home to roost? Several China related companies are lower after $TAL Education (TAL) update: TAL -21% (announced certain employee wrongdoing discovered in the Company's routine internal auditing process), $GSX -10.9%, $EDU -6.3%, $BABA -3.5%, $NTES -2.7%, $BIDU -2.5%, $HUYA -2.2%, $S -1.7%, $WB -1.2%
sgiseller: @Herb $TAL $GSX $EDU $BABA $NTES $BIDU $HUYA $S $WB I've lost money on evey single chinese stock I've ever purchased
Herb: @Herb $TAL $GSX $EDU $BABA $NTES $BIDU $HUYA $S $WB Correction: $S was supposed to have been $VIPS.
william.j: $NTES Inverse head and shoulders on the daily? I like the price action off the 200 MA coming out of a tight squeeze on the 15 min chart. I'm long with stop below 300 level.
debeers: Here are thetop 10 decliners---i mean you really had to work hard to be in one of these today: $UGLD/$TZA/$TDOC/$SDOW/$NTES/$FAZ/$DRV/$AMZN/$AMED Amazonn is in the thick of the West Coast cases and will be criminally cited if they run ads gouging for masks or sanitizers.
Ajax4Hire: $EASI Amplify EASI Tactical Growth ETF(top 15) 4.09% $ENPH Enphase Energy Inc 3.80% $SEDG Solaredge Technologies Inc 3.21% $STAR iStar Inc 3.19% $DXCM DexCom Inc 3.00% $NTES NetEase Inc 2.99% $RMD Resmed Inc 2.88% $EDU New Oriental Education & Technology Group Inc 2.85% $TRU TransUnion 2.83% $NOW ServiceNow Inc 2.82% $RGEN Repligen Corp 2.81% $DHI D.R. Horton Inc 2.81% $CI Cigna Corp 2.81% $ADBE Adobe Inc 2.78% $AMD Advanced Micro Devices Inc 2.78% $CRL Charles River Laboratories International Inc From ETFDB.com: https://etfdb.com/etf/EASI/#holdings
issues: ...
He prefers LITE (AAPL supplier) to AAPl since LITE has a growth rate that's better than $AAPL. It's 30%! He also is long $NTES $BABA $IQ and $TCEHY. He says Chinese people will stay in their home watch TV (gamble $NTES) and shop through the internet ...
JonathanTrades: Watchlist for tomorrow, cheers $NTES $ACAD $YETI $OMF $ADUS $GFF $NMIH $MODN $IMKTA $ATUS Would love to hear your thoughts
bRobert: $NTES zig time from lower channel / Put a line under the 3 last big lows. Stop just below Easy peasy.
Reif99: @bRobert $NTES Earnings tomorrow AMC
silveraz: $NTES Anyone know why NetEase is down 4 1/2% today? I find no current news.
bRobert: @silveraz $NTES Chinese stocks weak. Little double top/h&s pattern triggered $215-220 mm target
bRobert: @Kasey $LLY I wouldn't do a swing in this from here. If it pulled back 2-3 pts I might think about it but the swings are not large enough. $MCD swing started yesterday. Trading sideways in zig zag 15points. $Ntes has been another
bRobert: $NTES . Still in zig mode. Rinse repeat swing trade in motion
traderbren: @bRobert $NTES - Agreed. Doing the same.
bRobert: $NTES Watching for toe dip Stop just below yest low
bizmodal: @bRobert $NTES liking this
bRobert: $NTES . Day 2 selloff . Look for zig in the next day or 2 . May come in to $225 area if 200d breached. Chronic zig/zag trading stock
bRobert: $NTES . Zag . Get in synch. Stalk zig. .. You don't have to be early to the party. Not fashionable
bRobert: $NTES . $230 . area . is the expected bounce zone. Lower channel
bRobert: $NTES ascending zig/zag money machine. Get in synch and make $$$
bRobert: $NTES . day 2. This is a perpetual swing trade stock
bRobert: $NTES Good entry for zig with stop
bRobert: @zycouna $IQ $FXI $NTES $BILI $YY $KWEB $EEM $SPY $BABA $AAPL $BA $FB $CAT #PMI I'm not using TC2000. Just eye balling the 5d charts on yahoo, market watch etc
steve71: $JD $CHL $NTES China stocks in general have been getting a bid over the last few days. Some trade agreement is inevitable, likely by March 1. Maybe. Several beaten down issues have room to the upside. Long a few positions and slowly adding over the next few weeks.
sierramp: @steve71 $JD $CHL $NTES I started a position today in $JD. I would be happy if it stayed in the range for another couple of weeks before a break higher.
bRobert: @sierramp $JD $CHL $NTES Slow boil delivers a more sustained explosive move.
zycouna: @bRobert $IQ $FXI $NTES $BILI $YY $KWEB $EEM $SPY $BABA $AAPL $BA $FB $CAT #PMI I am curious what you mean by a 5 day chart. On TC2000, a 5 day chart and a weekly chart appear equivalent. Eg. I can pick 4 day, then weekly, then 6 day. No 5 day selection possible.
bRobert: @champ $IQ #Earnings-Runs #markets #more #unconfirmed #ER-runs #market-moving-news #risk- #major #always HUGE trading opportunity in $FXI related names leading up to and after the all clear sounds. Long runway to catch up. Relaxation of restrictions by the Chinese government in many sectors eg online gaming . are fueling many companies eg $NTES . $BILI $YY etc
champ: @bRobert $IQ $FXI $NTES $BILI $YY ---- I agree and I'm watching this ETF very closely now and I'm also trading $KWEB and have been positing....but I did not swing because of the weekend but next week could be entries for these ETF's. The only news next week that China, will be reporting is there #PMI report on Wednesday. I will be taking a look at them again on Monday. LOL
bRobert: @champ $IQ $FXI $NTES $BILI $YY $KWEB #PMI $FXI . $EEM .were a step ahead of the $SPY turnaround. They were coming off a miserable year. -25% .
champ: @bRobert $IQ $FXI $NTES $BILI $YY $KWEB $EEM $SPY #PMI ---- The reason I'm using $KWEB, is because of the 53 holding in this ETF....and the 4 stocks that you listed, are on their list. I'm guessing that you already looked. I will probably just use $KWEB, now that I thought more about it...$KWEB covers all the large players. LOL
bRobert: @champ $IQ $FXI $NTES $BILI $YY $KWEB $EEM $SPY #PMI I like $KWEB . The 5d chart is bullish C&H with a $45+ target with trigger. Many of the components similarly configured. eg . $BABA . $10 potential move to $170 . They report Wed and will be a market mover. Huge week for earnings . ....$AAPL $BA . $FB $CAT . and a few others . Should make for interesting trading.
SmartBombLA: $NTES watching as a possible short to see if it fades it's open or bounces back into it's trading range. NP.
bRobert: @SmartBombLA $NTES Made double top with negative RSI divergences. watching
SmartBombLA: @bRobert $NTES Thank you @bRobert, missed the negative RSI divergence. This can have pesky and unpredictable price action in my experience watching and trading it, to varying degrees of success.
SmartBombLA: $NTES Thank you, I missed the negative RSI divergence. This stock can have some pesky and unpredictable price action. Handle with a velvet glove.
bRobert: $NTES $220 downside IF this starts to roll over. np I trade this one both ways
bRobert: $NTES . Continuing to monitor zag for entry in this trading stock. Double top/ Lower high on last zig. It may pill back further to $220 area if 50d unsupportive. np .
bRobert: $NTES . Zig. Up trending. rinse repeat swing trade . $MELI . Looking for next zig entry. Profitable swing trading stock for the vigilant
bRobert: $NTES Following zag pullback for next zig in this nice swing trading stock
rachel: ...
$NTES – still in steady uptrend. EPS shitty in 2018, but expect 21% growth in 2019.
$JD – forming a base. Breakout would be $24.12. Brutal deterioration in EPS last three quarters…but chart shows that the worst is likely over. ...
rachel: ...
$NTES – uptrending support line.
$JD – fell 62%. This type of fall takes a while to get back up off the floor.
$YY – fell 60%. Nothing here for me unless it moves above $70 on volume.
$TECHY – working.
$XLV – Still ve ...
bRobert: $NTES . ZAG expected. Watching for zig bounce
steve71: $NTES Continues to be strong after outperforming the market for two months.
bRobert: @steve71 $NTES $FXI relative out performance. $TCEHY another
steve71: $AIMT $NTES Finished green on the day. When things are bad I like to pull up a 10 year chart of the indices for perspective. Even with that, the current downturn is a big outlier. I wonder how much of this can be blamed on algorithmic trading? The NYSE amended it's circuit breaker rules in 2013 to panic driven selloffs. Might the exchanges somehow limit machine driven trading now? Happy Holidays to everyone! We're taking our dogs to the beach now. For a San Diego dog the are NO BAD DAYS.
Henry: $NTES up $12 in pm, looking for news
Henry: $NTES up $12 in pm China ending a regulatory freeze to approve new video games
BocaRick: @Henry $NTES #SeekingAlpha - Wall Street Breakfast - China policy makers promising 2019 Tax Cuts and more to push economy back on track
bRobert: @Henry $NTES Nice technical double bottom reversal after plunge.
steve71: $NTES Selling 1/2 @ 244. Have to collect profits somewhere...
steve71: $NTES Weirdly, Netease continues to outperform stocks both Chinese and American. Maybe they invented their own games instead of stealing them. Long and probably will add a bit at the close.
steve71: $NTES Best in class, if the class is smashed Chinese stocks. Long.
spmeyers: @steve71 $NTES $ATHM is stronger, though not great today
steve71: $NTES Adding now at 233.
steve71: $SINA $NTES $JD $BIDU $BABA Weirdly, the Chinese buffet is green. Someone is looking for a positive outcome.
traderbren: @steve71 $SINA $NTES $JD $BIDU $BABA - yes, I was also taking a look at the smorgasbord of goodies. Interesting.....
debeers: LOSERS OF THE DAY ON STOCKS WE'VE COVERED BEFORE: $NTES, $DGX, $CMG, $ALGN, $AZO, $BIDU, $BIIB, $MA, NP pn any of these but this is a dollar amount list, NOT a per centage list.
Henry: $NTES I mentioned I had an alert go off Wednesday. I've had my fill of China stocks, but it continues to go up for those of you who like the space.
Henry: $NTES fans might want to take a look at it. np Jeffries Buy
steve71: $NTES $BABA As expected, more China tariffs pending. Chinese names have sold down 25-40% in the last six months. But some of these names have almost no direct impact from tariffs. NetEase and Alibaba are strong today. I probably will start a position in each near the close.
spmeyers: @steve71 $NTES $BABA yeah, but the trade war effects China's economy so most companies are effected to some extent
JBed: $NTES moving up...long calls are working.
Brian_M: $NTES being taken to the woodshed this morning. No position but anything causing the selloff?
StockMarketMentor: A Price Alert has been triggered for $NTES NetEase Inc.. Click here to view associated video clip: http://stockmarketmentor.com/stockanalysis.html?ticker=NTES&clip=104972
Jones: Back to back good trades, $NTES, $ANET, thanks Dan, paid for my subscription for a year or two. Separate note, TV people bullish again with a Great Wall of worry and cross currents, such as gold move. Tony Dwyer still at SP3200. Should he good time to hedge your book a bit.
Henry: #China some of the China stocks are up this am, $BIDU $BABA, $MOMO $SINA even $NTES
champ: @Henry $BIDU $BABA $MOMO $SINA $NTES #China ---- #Bounce-Trades ---- I'm targeting a few of these stocks also because there is another reason now for these stocks to bounce besides being over sold...2 reasons are always better than 1....because other traders/investors are also watching China positions now.....because they have a #reason to. I have a list of U.S. stocks also. LOL
bbob: @Dan Just watched tonight's SS. Hope you didn't think I was blaming you for my $NTES loss. Looked like it could have bottomed at 211. Came back above it's open so I picked it up at 214. It was MY trade. But per your training, I traded small and kept to my 211 stop, keeping a small loss from becoming a big one. As you say "It's trading, not winning." (BTW a bit later I put that money into $KORS and got much of it back, so it's all good). Thanks for talking about it though.
DAN: $NTES -- continues to sell off. At some point, this stock will rebound, and rebound hard! This is a stock to watch. To stalk. Don't try to predict the rebound. Many accounts have been broken by the urge to trade bottoms. Don't trade bottoms; trade bounces. Seriously, there is a difference.
DAN: @bbob $NTES $KORS Nope! Not at all. Did not interpret it that way at all. You asked a good question. When one member has a question, I assume that a lot more have the same question, but just didn't ask. Thanks for your thoughtfulness in clarifying -- but no clarification was necessary, bbob. 8-) Dan
DAN: @DAN $NTES was just stopped out.
Henry: $NTES It's going to be a long hard slog for this company to get back to where it was, even just a couple days ago. People need to go find another stock, rather than waiting for this knife to stop falling
VenkatS: $NTES did not work today also.
traderbren: $NTES - may be getting primed for a bounce here.
gmj: @traderbren $NTES in with a spec trade tight stop
Allen: $NTES Moving above today's opening high.
mogo: @Allen $NTES Could this finally be it?
alfred1939: @mogo $NTES That would be a sweet trade however the older I have become, my tolerance for risk has lowered. I hear what Dan is saying but I am gun shy.
Allen: @alfred1939 $NTES I've done very well with oversold bounce trades over the past month (struggled a bit with some others...haha). Bounce trades recently have been my best % trades,, actually. I'm in $NTES at $201.
Egmagur: @Henry $NTES Seems to have bottomed and is turning up. Opened a half position at 198 and just added at 203. Tight stop initially at day's low, but have raised it to 200 since that is such a nice round number :)
DAN: @alfred1939 $NTES I'm not sure it's a function of age, alfred1939 (though I do see the number on your handle!). I'd like to think it's a function of wisdom, eh? ;-)
wineinquirer: $NTES While all the mvg avgs move up, NTES still stuck in the mud.............Can't predict the bounce so will watch it in the am.
rachel: ...
COTD: Contest is still going on. Sign up and refer friends...for each referral, you get another entry.
$KWEB – at some point, they'll bottom. And this is a bit more important than Turkey, irrespective of what CNBC is talking about. The ...
champ: @Dan @rachel $KWEB $SPX $DJI $MDY $IWM $NDX $MU $CPRT $QLYS $QQQ $FANG $TCEHY $NTES $WB $IQ $WUBA $BIDU $BABA $HUYA $YY ---- @Dan, I like your comments, in your notes and I'm still standing also and it is Ok with me, if I follow you. However, it has been a lot of work lately...because I have been pretty busy, picking up $$$$...that others have been dropping.
Nepenthe: $NTES Is the trade set-up now geared for yesterday's close of 215.79 as a buy point? And if so, today's LOD as stop, or today's open? Morning musings of the febrile mind. Cheers.
86944T: @Nepenthe $NTES Probably not. Been going down all morning. Waiting to see a bottom. 215 would not be too high for the entry. It would have run 5 point before you get in.
Nepenthe: @86944T $NTES Yeah, that's kind a sort a maybe what I was thinking also. By the way, this is one of those stocks, due to low volume perhaps, that's hard to get into for me, due to the wide spread between bid and ask. Don't want to place a market order, and limit orders seem to slip away from my slow fingers. Do others have the same problem? And if so, what's the remedy?
alfred1939: @Nepenthe $NTES continues to slide..
Henry: @Nepenthe $NTES I'm seeing a 30-50 cent spread on the bid and ask, on a $200 stock. If it was a $20 stock the spread would be a nickel. Trying to save a few cents on the spread has cost me many dollars on a fast moving stock.
Nepenthe: @Henry $NTES So true. At times I forget that dynamic, and should know it by now. Thank you.
DAN: @Nepenthe $NTES Team, NTES was a "setup". But the setup never triggered. You should not be in that trade. If you are (or were), it is because you were anticipating the trigger. Don't do that. If you anticipate a trigger...then what use is the trigger, and how does it differ from a setup?
Nepenthe: @DAN $NTES And that's why I didn't pull the trigger. Getting better at these, I guess. And that's also why I threw the scenario out into the forum, as the responses were well-informed and educative. Cheers.
TopCat1000: @bizmodal $DY I had this on my DCB list but I was focused on $NTES and $RDFN and missed the move on $DY. I didn't buy $NTES or $RDFN either. Nice move
bbob: @DAN $NTES I'm a bit confused. The stock gapped down this morning. I bought when it traded above it's open & set a 2% stop. I then got stopped out for a small loss on a small position. I thought this was the trade on your session last night??
VenkatS: @bbob $NTES It is very hard to set stop loss at 2% for a stock like this. I watched for 5 minutes and it was too volatile. So I gave up. No trade.
Nepenthe: @bbob $NTES I see what you mean, and that was my "set-up" also. However, on the one minute chart it eclipsed that twice within the first 8 minutes, but after each eclipse it then traded quickly below. There didn't seem to be any follow through, especially with 5 red bars after the open-minute green. I agree with VenkatS that is was too volatile. I'm still learning these too.
bbob: @Nepenthe $NTES Small loss. Live & learn.
Visit the Trading Forum to join in the discussion.
| | |
| --- | --- |
| Stock Price | $USD 466.50 |
| Change | 0.00% |
| Volume | 710,984 |
NetEase Inc is a China-based Internet technology company, which is engaged in the development of applications, services and other technologies for the Internet in China.
Request Video of NTES
Already a member?
Sign in here.
Earnings
August 13th, 2020 - 2020 Q2 Earnings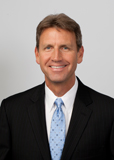 Dan Fitzpatrick
Stock Market Mentor gives you EVERYTHING you need to succeed in the market; all in one place. How easy is that? Dan Fitzpatrick and his elite community of traders share trading ideas, strategies and much more. Dan Fitzpatrick--a world class Technical Analyst, trading coach and regular CNBC contributor--gives you access to all of this with a 30 day trial membership for just $7.77. Get started TODAY and start trading better TOMORROW with the following premium content:
Nightly video Strategy Sessions with a game plan for tomorrow
Got a stock you want Dan to look at? Just ask.
Patent pending video alerts instantly delivered to you when one of Dan's trading signals is triggered. This is not your typical price alert. This is a short video explaining the action you need to take to make money. No more "Woulda, coulda, shoulda"
Access to over 72,800 stock analysis videos
Access an ever expanding library (72,800) of educational videos that will save you time and make you money
Join a team of friends and traders that have one thing in common; a burning desire to succeed.

Become a Member Today!
Gain immediate access to all our exclusive articles, features, how-to's, discussion group and much more...
Satisfaction Guaranteed!
Your Stock Market Mentor membership comes with a 30 day, no questions asked, 100% money back guarantee!