NetEase Inc. (NASDAQ:NTES)
Bands Volume 200 SMA 50 SMA 20 SMA Videos Alerts Articles Events

Ajax4Hire: @PJMR11 $T Same here. $T - AT&T is above 5% dividend(/year) and at a multi-year low. $T-AT&T acquisition of $TWC - Time-Warner is the realization that Internet Service Provider and Content Creator combination is a "greater than the sum" solution. $VZ-Verizon, $TMUS-T-Mobile, $S-Sprint, $CMCSA-Comcast, $CHTR-Charter will hungrily troll the land looking for Content Creators to buy. Just as $APPL-Apple, $AMZN-Amazon and $NFLX-Netflix are doing now. This is on the heals of $CHTR-Charter acquiring $TWC-Time-Warner Cable(the ISP/Cable part). Something to keep in mind; Video games is big business new(bigger than movies). Expect deep-pocket ISP/communication companies to lust after Content Creators like $EA, $TTWO, Valve/Steam, $ATVI-Activision $TCEHY-Tencent holdings, $NTES-NetEase, $UBSFY-Ubisoft, $SQNXF-SquareEnix. As a reminder; GTA-V(Grand Theft Auto #5) grossed $800M in the 1st 24hrs of release.
Gary: ...
$NTES – trying to pick the bottom? Too much resistance overhead. Won't be able to get going.
$SWKS – Squeezing...but this is dead money for now.
$NVDA – "one month cup and handle since earnings?" I wouldn&rsquo ...
Forexpro: ...
Another stock in the "how much worse can it get?" category may be $NTES, which triggered an alert in the pre-market. Unfortunately, although analysts have been forced to lower price targets, many still seem to be officially looking for a 3 ...
Aragorn: @traderbren $NTES In there with you just coming ot mention here
traderbren: $NTES - offering a short-term trade off the bottom.
DAN: $NTES -- Watching this. Looks like support at $310 is holding.
spmeyers: $NTES poking above the 50-day and the downtrend channel
rck89: $NTES This stock is now firmly over its 50 and 200 dma. Any thoughts on this one.
jr3345: @rck89 $NTES Broke through the downward channel. I am long the Jun 320 calls
StockMarketMentor: A Price Alert has been triggered for $NTES NetEase Inc.. Click here to view associated video clip: http://stockmarketmentor.com/stockanalysis.html?ticker=NTES&clip=95716
Gary: ...
$NTES – watch 200-day MA. Earnings tomorrow. Set up for rebound.
$CRZO – Short term low here. Stop below $17.80ish.

peppercorn: @Aragorn thanks for these #InsideMonths to consider and track for FEB 2018 - $ADXS $AGCO $AGX $ALNY $ALRM $APT $ATAI $AVAV $BCOV $BLUE $BMRN $CALA $CGNX $CLX $CRTO $DBA $DBD $EFOI $EQT $EYES $GBTC $GLUU $GNC $HQY $IBP $INVE $JJC $KMG $KSU $LAKE $LL $MBI $MDC $MEI $MMC $NTES $OAS $ONCE $ONVO $PAY $PCG $PRTA $PTLA $QRVO $SAIC $SDRL $SFUN $SNAP $SPWR $SWKS $T $TELL $TGI $TRIL $TROV $TROX $USCR $WATT $XOMA $XONE
bRobert: $NTES Double bottom trade. Long calls/spreads
Shopaholic526: $CVX Sitting on my hands today. Stopped out on $CVX, $AAPL and $NTES.
bRobert: $NTES Double bottom trade working. (weekly) $400 target Trying to kill off gap fill below. Small inv h&s on right. on daily Earnings early FEB. Long call spreads.
bRobert: $NTES Bearish DOUBLE TOP setup projects to gap $285. Nice fake out move above 50d yesterday to suck in more bulls. Watching for potential bearish play view put spreads. < $310ish area leading to wooosh. If this plays out, my gut feeling is it may be a quick gap fill and then a resumption of the uptrend. This has been a good trading stock up and down with 70+ point moves. Not for the squeemish. Not my favorite play. (buy and hold)
traderbren: $NTES -- back above the 50dma, and getting a bid.
bRobert: $NTES Looking at double bottom trade possibility in one of my favorites from last year.
bRobert: $NTES offering low risk entry/add. Bottom of channel. Long leaps
bRobert: Stocks to watch with upside mojo $ESPR $VRTX $NTES $DPZ $LOW $BIIB $STZ $YY $CVGI $GM $SLCA $FB $BABA $CAR $ULTA VRTX $169+ DPZ $210 LOW $105 (HD works) BIIB $350 NTES $450 BIDU $270 $370 YY $140 CVGI $18 GM $50 FB $200 SLCA $42 $50 $BABA $200 (AABA also) CAR $62 (HTZ works) ULTA $270 STZ Looking for opportunity on pullback post earnings add on pullbacks
traderbren: @bRobert $ESPR $VRTX $NTES $DPZ $LOW $BIIB $STZ $YY $CVGI $GM $SLCA $FB $BABA $CAR - looks like we'll have that oppty in $STZ.
bRobert: $NTES nest leg. Huge winner last year. Long leap calls
bRobert: $NTES Added on pullback bounce from bottom of channel. Put a ruler under the last 3 lows. Stop just below. Long leap calls
Vehid: @bRobert $NTES $330?
bRobert: $NTES nh Long leap call spread
traderbren: $NTES - STC the Jan $350 calls on this pop. Nice gain; gotta bank it.
bRobert: @traderbren $NTES whatever works. I have longer time frame.
bRobert: @traderbren $NTES Cup targets over $400 sooner than later
traderbren: @bRobert $NTES - I side with your view although I'm concerned about the gap up and couldn't give up on the gains, but plan to re-enter as I like your target on the stock. Thanks for your superb posts. cheers, B
bRobert: $NTES Gap fill
traderbren: @bRobert $NTES - yep, had an alert set in the gap. ;-)
bRobert: $NTES A very bullish stock with strong support underneath from anxious buyers who missed the move. Target $460 Long term Not necessarily straight up. Look at the weekly. Just getting started . Long leap call spread
jwstich: @bRobert $NTES I like the weekly pattern also. Curious as to what call spread you have?
bRobert: $NTES Hanging out with MELI Strong underlying support. Consolidating move. $430 + . next year. Holding via call spreads
bRobert: $MELI . $NTES . These are both very strong and are going much higher. NTES target $450+ . MELI $370 Not a buy day but don't lose track. Look at the weekly charts. Early breakouts. Hardest thing to do is hold a winner. Long leap call spreads.
bRobert: $NTES Some resistance near top of range. Sold some premium against Leap calls. IF NTES clears $375 area, targets raised to $480+ long term. Not straight up. Should be interesting
bRobert: $NTES Sold some premium against Leap calls
Gary: ...
18. $NTES – Another Monday stock. "This works...with a stop below $310." Now testing the November high. Looks like $360 is where the sellers are.
19. $FCX – covered last night. Breakout continuing. Up 16% in 6 trading da ...
traderbren: $NTES - looking constructive. Looking for it to clear $345ish
bRobert: $NTES VERY strong. Long leap calls Started with a double bottom 90+ points ago
bRobert: $NTES phase 3.
traderbren: $NTES -- looking constructive here. Long Calls.
rck89: $NTES any new thoughts on this stock?
spmeyers: @rck89 $NTES bought for my long term acct last week; near term direction not clear
bRobert: @spmeyers $NTES In no man's land for new entry. Long term hold from well below
bRobert: $NTES 20d bounce. Long leap call spreads
bRobert: $NTES 5 min c&h target $345
spmeyers: @Joshuajab $tcehy I like $YY better, or $NTES; more clear support
bRobert: $NTES squeeze out on 5min chart
bRobert: $NTES Gap filled. Low risk entry just below today's low. Long leaps
rck89: $NTES So what to do with this stock, rhrn? Thoughts, please.
bRobert: @rck89 $NTES What are you looking to do? What's your time frame Consolidating huge move. Higher risk buy. Stop just below $340 beginning of gap. If you owned before pop, you should have taken some profits at the very least.
rck89: @bRobert $NTES I've owned the stock from the mid $200s - nice gains. Don't know if they should be a long term hold or not?
Gary: ...
2. $NTES – per Thursday night…Breakaway gap is continuing. Daily chart makes it look late…but weekly chart looks ok.
3. $GOOS – IPO continuing its move. This is a power move. 11/9 spike on massive volume…and now e ...
Robert1965: $NTES up to $342.+ in in PM
bRobert: $NTES nh . Target $375+. Getting closer
Robert1965: @bRobert $NTES Nice call
bRobert: $NTES Rolling up deep ITM leap calls to OTM leap call spread ( 1/2 position)
Bridget: #Notes: $XRT - big up day for once with $ROST $ANF $WMT $FL all moving higher after earnings. $ULTA $FIVE $OLLI and $LULU also moving higher $XLY - also breaking out to a new high $XOP - seems to have found a bottom after this sell off $TSCO - coming out of a cup and handle $KR - coming out of this base going into earnings $WGO $THO - breaking higher $NTES - huge move on increasing volume $CGNX - is this on the growth stock list? $MAR - working $PVH - breakout, ER on 11/30 $URI - new high on volume $CHRW - shot across the bow $CMI - back down at the 200dMA $AMAT $LRCX - failed breakouts $COPA - alert at $134.5 $GOOS - ipo hitting new highs
bRobert: @Bridget $XRT $ROST $ANF $WMT $FL $ULTA $FIVE $OLLI $LULU $XLY $XOP $TSCO $KR $WGO $THO $NTES $CGNX $MAR $PVH $URI $CHRW $CMI $AMAT $LRCX $COPA $GOOS #Notes The best entry for CPA was on a bounce off the bottom of the descending channel. MACD and adx crossover . Weekly chart squeeze. Strong revenue growth. Long
bRobert: $NTES top of range. Stops tightened. Long term target $390
bRobert: $NTES raising trailing stops
bRobert: $NTES sloppy cup/handle on daily. Has traded sideways most of 2017. preparing for next stage
bRobert: $NTES Tight daily squeeze. This was a very good 59 minute trade + with easily defined rsik
Cwaniak: @bRobert $NTES Woodman, what is not working today? Haha
woodman: @Cwaniak $NTES - $BITA is one that isn't. I think you meant to post under mine for $WIFI. You don't like $WIFI?
bRobert: @Cwaniak $NTES Days like this stress the importance of not being 100% out of the market. Manage risk but be involved. Yes a rising tide lifts all boats. But the best boats tend to rise the most.
Cwaniak: @woodman $NTES $BITA $WIFI LOL. Yes, $WIFI I do not like... negative EPS
Cwaniak: @bRobert $NTES Very good point Robert. I am almost fully invested in the market. I recognised my mistake next day I posted my bearish comments. I am market follower with very short time horizon.
woodman: @Cwaniak $NTES $BITA $WIFI - trade the chart and you'll l like it more. I couldn't care less about its EPS.
bRobert: $NTES Power move. Triggered measured move target $375. Not straight up.
rachel: ...
10. $NTES – twice average volume. Breakaway gap is continuing….but needs to clear June high.
11. $WB – sloppy squeeze breakout.
12. $ROKU – use this strength to get out. What's the potential upside vs. downside?
13. ...
bRobert: $CSCO $NTES report tonight. Interested to see CSCO transformation from all hardware to a higher margin software mix. eg cybersecurity. Old dog with new tricks like INTC MSFT. Long Leap call spreads. NTES Increasing its online retail business as a complement to gaming software sales
bRobert: $NTES Reports 11/15. Binary result. Very high potential targets (330, 370) but no edge.
rck89: $NTES Any thoughts on this stock into earnings?
bRobert: @rck89 $NTES No edge in the short term. High risk binary event. Long term bullish. Expanding its e-commerce business . Easier to trade/own other names in the space. until earnings hurdle crossed. eg WB . BABA . JD
rck89: @bRobert $NTES Thank you. Inclined to hold a small position through earning.
bRobert: $NTES phase 2
bRobert: $MELI . $NTES . $WB Holding up well. MELI has lots of potential above $275. NTES .Successful double botton trade , looking for more. IF it hurdles earnings 11/15 . targets $335 then . $350+ WB next leg
Ottawagreg: @bRobert $MELI $NTES $WB The smart money for $WB was yesterday. Second smartest is today. I did not see the gap up and missed it yeterday. Got in today below the intro-day high. Hopefully it runs like it did this summer.
bRobert: @Ottawagreg $MELI $NTES $WB No the smartest money was on earnings gap down/reversal . 59 min trade. I have a substantial profit and took some off the table.. Yes , the easy money was made. but there is still more in the tank.
bRobert: $NTES strong follow through. Target 1 $335 Target 2 $370 long term not straight up
bRobert: $NTES Watching for follow through. Target $335. Will look to add to leap calls
bRobert: $NTES ADX >20. Squeeze breakout day 2.
bRobert: $NTES Up large premarket. Venture into e commerce. Target 1 $305. Long leap calls
bRobert: $NTES Target 1 305 hit. Stops raised
rck89: $NTES Just back in the office and see a $NTES move. Seems like a real breakout from a squeeze. Any new "technical" thoughts?
rck89: $NTES Just back in the office and see a $NTES move. Seems like a real breakout from a squeeze. Any new "technical" thoughts?
bRobert: @rck89 $NTES Target $305 met. Weekly chart top of range around $316. Easy money made from 255 - 308. May run into earnings. Took profits via Rolled up call positions. Will not carry over earnings without proper hedge.
Forexpro: @rck89 $NTES

Hi, Rck89,

Here's hoping that you're doing well. The proximate cause of the move came earlier today, or so it seems (courtesy of TheFlyontheWall.com, via IB):

"08:49 EDT Goldman Sachs analyst Fan Liu noted that NetEase's just-la ...
rck89: @Forexpro $NTES Thank you for your usual sage comments! I've been holding a BuCS - BTO $NTES Nov 280/ 300 @4.85 db - and had a GTC order in at 19, which didn't get hit this a.m. Of course, I was out working at the open so not able to adjust. So do I THMAR rhrn, or play the option decay game, assuming the stock stays above 300. Your thoughts, please.
Forexpro: @rck89 $NTES

Great Questions, Rck89,

And I wish that I had a better crystal ball. Given the math of spreads, with your short call closer to being at the money, it's going to bleed premium faster than your long call, which is now farther away, will ...
rck89: $NTES STC $NTES Nov 280/300 BuCS @ 18.10 cr...BTO @4.858db. Just sold half of my position, waiting to see if the stock loses above 300. Decided that option decay really doesn't help!
rck89: @Forexpro $NTES Just so your post....probably would have sold all of my position had I seen it! Now I'm really lost, but not panicking - at least not too much!
Forexpro: @rck89 $NTES Nah, Rck89, A partial is very likely the best way to approach it. I hate, absolutely hate, giving money back, but in the current environment, and given the stock's chart, this move way very well not be over, and more would be better. You've booked some profits, which is great; here's to good results with your residual position.
bRobert: $NTES WEEKLY MACD cross ADX >20
rck89: $NTES Just closed balance of $NTES BuPS. STC $NTES Nov 280/300 BuCS @18cr....BTO @4.858db. So why gamble with a shortly maturity spread? In fact, my new rule is "no more gambling"...until the next time!
Forexpro: @rck89 $NTES Congrats, Rck89, It's only gambling when it doesn't work. If it does, it's a prudent speculation. Nice speculatin'. On to the next!
rck89: @Forexpro $NTES This is what I've been telling (lying) to myself for years!
bRobert: $NTES Potential Target $335.
Visit the Trading Forum to join in the discussion.
| | |
| --- | --- |
| Stock Price | $USD 214.28 |
| Change | 1.96% |
| Volume | 815,731 |
NetEase Inc is a China-based Internet technology company, which is engaged in the development of applications, services and other technologies for the Internet in China.
Request Video of NTES
Already a member?
Sign in here.
Earnings
November 14th, 2018 - 2018 Q3 Earnings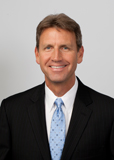 Dan Fitzpatrick
Stock Market Mentor gives you EVERYTHING you need to succeed in the market; all in one place. How easy is that? Dan Fitzpatrick and his elite community of traders share trading ideas, strategies and much more. Dan Fitzpatrick--a world class Technical Analyst, trading coach and regular CNBC contributor--gives you access to all of this with a 14 day FREE membership. Get started TODAY and start trading better TOMORROW with the following premium content:
Nightly video Strategy Sessions with a game plan for tomorrow
Got a stock you want Dan to look at? Just ask.
Patent pending video alerts instantly delivered to you when one of Dan's trading signals is triggered. This is not your typical price alert. This is a short video explaining the action you need to take to make money. No more "Woulda, coulda, shoulda"
Access to over 58,800 stock analysis videos
Access an ever expanding library (58,800) of educational videos that will save you time and make you money
Join a team of friends and traders that have one thing in common; a burning desire to succeed.

Become a Member Today!
Gain immediate access to all our exclusive articles, features, how-to's, discussion group and much more...
Satisfaction Guaranteed!
Your Stock Market Mentor membership comes with a 14 day, no questions asked, 100% money back guarantee!