ProShares UltraPro 3x Crude Oil ETF (:OILU)
Bands Volume 200 SMA 50 SMA 20 SMA Videos Alerts Articles Events

champ: @Robert1965 $FANG --- Only watching but I'm going to swing part of both of these ETF's...$UWT and $OILU, I added $OILU, this morning.
champ: @bRobert $HD $SOXL $SMH ----- Yep, so was I....and that is the only thing that really counts but I'm not swinging this ETF....I will take another look before the open. However, I'm swinging these ETF's,.... into the open....$JNUG $SPXL $OILU $UWT $KWEB $TQQQ. I will say, we are both very active in the markets. Every position that I post about, I'm either holding or trading that position....and when I'm not holding a position, I always post...#NP. This is how I work my #position-posts, in the forum.
CraigReynolds: @champ #News #Terrorist #sanctions Nothing better than World political operations that move markets. Never know when. Had nice move early morning, was in and out because of news $OILU $UWT prior to 10:20 AM pull back. Love news for trading at times. Not sure why pullback?
champ: ...
........Oil ETF's...that I have been posting on...this has been paying off ready nice...$UWT @ $21, up 16% just this week, many didn't understand, why I was trading the stock at $8.00. $GUSH, was up 10% and $OILU, was up 5.75%. Watch these ETF's, f ...
champ: $DJI..+ 50 -- $SPY... 20 -- $SPXL.. 13 -- $TNA..--.28 -- $OILU --.08 ------ Need positive Oil-inventory numbers, for these to work. The EIA, report will be released in 5-minutes....#Gamblers place your bets....the energy sector will move the markets...gamblers are setting-up.. RHRN...
champ: @bRobert $GUSH --- $OILU and $UWT... both of these EFF's, have more than double YTD.
bRobert: @champ $GUSH $OILU $UWT I hold $UWT . as well. I will trade around a core. gentle zig zag ascent. I will add on pb/bounces higher lows within the uptrend.
kt4000: Just sold $UNH (one of those you buy and have to hold) which turned out to be a great trade with Dividend. Adding $LNG here - still holding strong on $CVS, $LABU, $OILU, $NTNX, $HD, $WEN, $CMCSA, and $INGN looking to add on strength.
kt4000: Just sold $OILU - added more $LABU.
kt4000: Glad I loaded up on $NTNX last week when it was down - Jeffries came out with a note that said don't bet against them...... added more $LABU, $HD, $OILU going well also.
champ: $OILU @ $22.43 ---- Energy sector ETF....keep your eye on this sector, for great #Day-Trades, for example...this ETF bounded on Friday...around 10% off of LOD... just an outstanding trade. For traders....and there are many other names, in the sector ...
kt4000: added a 1/2 position of $OILU at the close along with topping off $WEN which moved up nicely today. Have a good weekend all.
champ: $UWT $OILU----Out....The price of Oil dropped this morning...looking around and I can't find anything...so I took profits on my ETF. Energy positions are still working nicely but zig-zagging...... Investors are holding their investment positions.
champ: $USO $OILU ---- Oil just had a nice move off of LOD....on a little positive news....the zig-zags continue and always will.
CraigReynolds: @champ $USO $OILU Oil is a hard nut for me to understand entries. I keep watching trying and over all I'm an equal trader with these. Still have $XLE bought early Feb when it dropped, good profits. Own other energy companies, but Oil trades???
champ: @CraigReynolds $USO $OILU $XLE---- Entries in the sector, are always hard, traders are everywhere. The zig-zags in the energy sector, are really something, drives everyone crazy. My new investment position...$$XEC, is dancing all over the place. For info... see my 2 posts....I believe I will do really well, if don't fall apart.
champ: $USO $OILU ---- The EIA just reported a Huge surprise #Draw on Oil inventories ...Oil had a draw of 8.6 m/b...Gasoline also had a draw of 1.9 m/b.
champ: @kt4000 $GUSH --- Keep a eye on both these ETF's also...$OILU and $UWT...both are up over 8%....Currently I'm holding $OILU...LOL.
kt4000: @champ $GUSH $OILU $UWT Thx Champ.... I will look at $OILU
champ: $OILU ....the price of Oil, is moving up a little....but the pit-traders are off, there day is over... must be swing-buyers...just nibbling a little. A few Oil names, sold off....just traders taking profits. Like $FANG and $PXD...NP....only watching. I will be swinging risk....$OILU. The price of WTI-Oil, settled up $1.34..to $56.94
mikespear: @champ $DJI $AMZN $SSO $TQQQ $SPXL $LABU $JNUG $OILU $SPY #Market-Direction #after Champ - i am becoming interested in doing more index trading and i appreciate your efforts in posts. May i ask why you would trade sso and spxl, as both seem to track the same index. Does being held by different creators affect something?
bigbartabs: @champ $DJI $AMZN $SSO $TQQQ $SPXL $LABU $OILU $SPY #Market-Direction #after ... do you use x3 ETFs $ERX $GUSH ? Wondering how you pick which energy leverage is best, day to day. I had another very good day. I came in this morning again over weight at 127%. I normally am not this long swinging over night.. but if I scan my charts near the close, and they all look strong... I stick. At the moment, overweight again going into tomorrow. Going over a month boundary, into February is always a bit more risk... but this market just keeps on ticking. I'm thinking that with every day that goes by... there is an ever mounting FOMO with no pullbacks. Lots of self kicked butts across the investor ranks, for not getting in earlier. Cheers buddy...
champ: @bigbartabs $DJI $AMZN $SSO $TQQQ $SPXL $LABU $OILU $SPY $ERX $GUSH #Market-Direction ---- Sound good but be careful. At this time, for me, I mostly only Day-Trade ETF's....because the Oil markets, mostly only work... off of positive news, in the short term. The energy ETF's turned on 12/26...and I was in those traders...but I'm not swinging any now. However, I'm swinging energy stock positions. LOL.
champ: $USO $OILU $CXO...Oil is really strong.....just spiked the markets
issues: I was comparing $OILU $OILNF to other OIL funds. Do you have any preferences? The OILNF is the least expensive at $6... just thinking.
issues: @champ $USO $OILU $CXO Thank you Mr Champ! I was looking at one of these and I chose USO. It's not too expensive and not too cheap but right in the middle. Perfect. Thanks buddy! Pattern is perfect cup and handle. Nice work. Check's in the mail.
issues: @champ $DJI $AMZN $SSO $TQQQ $SPXL $LABU $OILU $SPY #Market-Direction #after Good info! Thanks Champ!
champ: #Market-Direction, looks positive....$DJI @ 25,015 up 434 points and now the market is only off around 1600 points, off the 2018 high. This is a really positive set-up... for this move to continue. One could even call this a market-breakout, on News. ...
CraigReynolds: $OILU trying hard "but will it" is the question
CraigReynolds: $/CL $OILU What's happening in crude?
issues: @CraigReynolds $OILU pulling back a bit. Here's the best chart for crude https://www.dailyfx.com/crude-oil Looks like it's making the handle on c & H.
Margi1983: $OILU Up 23% since my entry on 1-4-19at 15.20. Raised my stop to the pivot of 16.91. This was at an all time low on 12-26-18 so the rubber band was stretched. Now up 50% in 10 trading days
champ: $OILU...Oil ETF....HOD
success: @champ $OILU very similar to $ERX
champ: @success $OILU $ERX --- $OILU..up 12.3% is crude oil....$ERX.up 8.61% ..holds stock positions....not the same. LOL
success: @champ $OILU $ERX got it . . I have been following ERX for sometime . . have a friend in the oil business so will use yours as well . .
champ: @success $OILU $ERX --- I'm holding $ERX for now.....my brother is a Oil driller.
champ: @spmeyers $XOP $COP $PXD $GUSH #Energy-Sector #Sand-suppliers #have-not #On-line #Sand-Suppliers #new #OPEC #not #new-importing-Oil-customers ---- ETF's are all mostly on hold for now, it is a wait and see.... how the news-flow is...really need posit ...
champ: $USO $UWT $OILU ---- WTI-Oil is up today... on even more #Positive-News...but the names in the sector are dropping, for know real reason at all, either... just like the retail names...and this is just a lousy day for the names in this sector also....but Oil ETF's are up because WTI-Oil is up $1.35 @ $52.50 ....and the energy names are down...you don't see that happen very often. Really hard to know what traders and investors are thinking about today in both of these sector...the $XRT and the $XLE....but it is obvious they are taking off risk. I just don't know why, at this point. I'm looking for dip buyers but I'm not seeing any, for now.
woodman: @champ $USO $UWT $OILU $XRT $XLE #Positive-News - I'm not sure I understand the fascination with oil. $XOP and $OIH are some of the ugliest charts out there over virtually any time frame in the last year.
champ: @woodman $USO $UWT $OILU $XRT $XLE $XOP $OIH #Positive-News --- That is what I'm saying...Oil is up and all the names in $XOP, $OIH and others are down.....I haven't seen that happen before.
woodman: @champ $USO $UWT $OILU $XRT $XLE $XOP $OIH #Positive-News - ahh, okay. I misunderstood. It's crazy, isn't it?
champ: $OILU up $2.41 now...Oil is up $1.95.....but energy names are following the names in the market and not the price of Oil
Robert1965: @champ are you looking at the oil stocks $fang up from 100 to 103, looking at $OILU for direction
champ: @Robert1965 $fang $OILU ---- Only watching live Oil, for now....but I'm still holding $CXO and $WLL....this is the % leader.... need to see how the sector is working...and who is working.....and the markets...I'm on a watch hold ...for all sectors....waiting for entries......and that might not even happen.
bigbartabs: @champ $fang $OILU $CXO $WLL ... I decided to go half in yesterday near the close... $TQQQ $TECL $SOXL. Glad I did, but I these gap up charts make it challenging for the next move to make.
champ: $UWT $OILU $ERX $CXO --- Could have many trades today in the energy sector......some could turn into small swing trades...look at names in the sector....be aware of risk....always need risk-management...the only position that I'm swinging is $CXO...but there are many others...this is my top pick in the sector and I have been posting that for months...back-in yesterday for a spec swing...#positive news this morning on the sector
mradams0621: @champ $UWT $OILU $ERX $CXO #positive any thoughts on $FANG? I could use some energy in my grandkids account, and they like the name. Fast Money gave it a pump last night as someones final trade.
champ: $UWT $OILU $USO --- #OPEC has delayed a decision on Oil production cuts ...until they hear from Russia...that is the News and that dropped the markets a little more...around 70 points but the $DJI is zig-zagging lower now..... and that also dropped the price of Oil a little more, there will be a trade in the energy sector, at some point... maybe soon...waiting on the Russia #News. Watching and typing doesn't really work.
MayoEng.: $OILU is oil down going down or is it best to stay out?
champ: @MayoEng. $OILU --- Investors and traders are waiting for news on new production cuts from OPEC and OPEC is waiting for Russia, to make a decision on the size, of their cuts....
spmeyers: OPEC meeting on Thursday: With slower demand, and oversupply, analysts expect OPEC to cut output from anywhere from 1-1.4 million barrels per day. That may give oil prices a boost. I have some $OILU and am looking to add.
champ: @spmeyers $OILU --- I agree.....watch and be ready for any positive..News.
bsnceo: @champ $UWT $WTI $USO $XOM do you follow $OILU at all? It is the WTI price x 3; has been range-bound the past couple of days and the smallest news story will give it a move up or down fairly quickly.
champ: @bsnceo $OILU .....Not really but I just added it to my watch list...#Thanks!
spmeyers: $USO and this one is testing support at 13; watching for play in $OILU
spmeyers: $UCO oil testing 200-day; watching $OILU
champ: @spmeyers $UCO $OILU ---- $ERY....is working.
spmeyers: @traderbren $USO bought some $OILU (3x)
traderbren: @spmeyers $USO $OILU - good. I tend to set alerts around the $USO just so I know what Oil is up to, but the $OILU is a great way to play it.
Danzguy: @DrScience $USO just finished entering K-1 for 2017 $USO activity in my account. Any opinion on $OILU?
DrScience: @Danzguy $OILU Like all 3X ETFs, its be right, or be poor. But, in general... 100K shares to be split between how many traders? Just think what would happen if the Duke Brothers cornered the market.
Danzguy: @DrScience $OILU Many thanks and, as always, Best Regards!
champ: @bigbartabs $OIH $GUSH ---- A couple Oil... 3 x long ETF's, to look at ...$OILU and $UWT....they are a little easier....but nothing is easy.
bigbartabs: @champ $OIH $GUSH $OILU $UWT ... I like using x3 ETFs that correlate very closely with their high volume x1 ETF. TNA and IWM for example. Some times I'll do orders triggered by the x1 ETF, buying or selling the x3... but only if the pair has a correlation problem, like OIH and GUSH, or maybe GDX and NUGT. If they correlate nicely, then I just use the x3 to trigger buys and sells. I'll check these 2 out and see how they correlate their x1 brotheren. Thanks...
champ: @bigbartabs ---- As you now, both of these are holding energy stocks...$OIH $GUSH ----- These 2 are pure plays on the price of oil....$OILU $UWT .....thats the difference, the last 30 days these are the big % winners. I have been trading...$UWT and its up around 43%, more than double, the other 2, in the last 30 days... and its much easier to trade, you just follow, oil for direction. The other 2, have many more traders and the energy names, have higher Volatility...very hard....direction is very easy with $UWT or maybe I should say....much easier.
champ: $USO ---- Oil is at a new high...@ $62.63...up $0.93...but the sector is down a little....even $GUSH is down ...but $OILU is up 3.6%....Retail #CopyCat traders are taking profits...they must know something but its really hard to understand.....I'm on hold and watching before I add.
spmeyers: @bRobert $USO $OILU is the new 3x Crude Oil ETF for those who want high octane
bRobert: @spmeyers $USO $OILU Thanks. ETF is fine. but they have illiquid options . USO options are liquid and offer PLENTY of leverage.
Visit the Trading Forum to join in the discussion.
| | |
| --- | --- |
| Stock Price | $USD 23.10 |
| Change | 34.54% |
| Volume | 4,648,990 |
The investment seeks to return a multiple (3x) of the performance of the Bloomberg WTI Crude Oil Subindex for a single day. The fund seeks to meet its investment objective by investing, under normal market conditions, in futures contracts for WTI sweet, light crude oil listed on the NYMEX, ICE Futures U.S. or other U.S. exchanges and listed options on such contracts.
Request Video of OILU
Already a member?
Sign in here.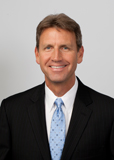 Dan Fitzpatrick
Stock Market Mentor gives you EVERYTHING you need to succeed in the market; all in one place. How easy is that? Dan Fitzpatrick and his elite community of traders share trading ideas, strategies and much more. Dan Fitzpatrick--a world class Technical Analyst, trading coach and regular CNBC contributor--gives you access to all of this with a 14 day FREE membership. Get started TODAY and start trading better TOMORROW with the following premium content:
Nightly video Strategy Sessions with a game plan for tomorrow
Got a stock you want Dan to look at? Just ask.
Patent pending video alerts instantly delivered to you when one of Dan's trading signals is triggered. This is not your typical price alert. This is a short video explaining the action you need to take to make money. No more "Woulda, coulda, shoulda"
Access to over 64,700 stock analysis videos
Access an ever expanding library (64,700) of educational videos that will save you time and make you money
Join a team of friends and traders that have one thing in common; a burning desire to succeed.

Become a Member Today!
Gain immediate access to all our exclusive articles, features, how-to's, discussion group and much more...
Satisfaction Guaranteed!
Your Stock Market Mentor membership comes with a 14 day, no questions asked, 100% money back guarantee!