Paycom Software Inc. (NYSE:PAYC)
Bands Volume 200 SMA 50 SMA 20 SMA Videos Alerts Articles Events

sierramp: @woodman $TTD $WIX $CORZ $HUBS $WK $SHOP $ZS $DASH $APPS $SNOW $SQ $IOT $TOST $SMAR $NET $AYX $DOCU $U $CRWD $ESTC $DLO $FVRR $FIVN $UBER $APPF $SPLK $STNE $DOMO $OTKA $PATH $BLZE $COUP $CFLT $HCP $INFA $NTNX $PLTR $CRM $WDAY $ADBE $TEAM $CDAY $PAYC $DBX $STEM $TIXT #Software #Application #Infrastructure #Internet #Content #Information Thank you.
woodman: (1) #Software #Application / #Infrastructure stocks and (2) #Internet #Content & #Information stocks, as we know, are hot again (other similar/related industry areas are too, but I'm starting here). Here are some that are worth a look (I haven't ...
cgendro1: $PAYC- up AH +7.14 Second Quarter Revenues of $317 million, up 31% from the comparable prior year period Second Quarter GAAP Net Income of $57 million, representing 18% of total revenues, or $0.99 per diluted share Second Quarter Non-GAAP Net Income of $73 million, or $1.26 per diluted share Second Quarter Adjusted EBITDA of $120 million, representing 38% of total revenues
issues: @spmeyers Thanks but I looked over the Long Term Leaders list and found it wanting to say the least. The only informative statement was this, "The candidates for joining the Long Term Leaders are these; $MEDP $BLD $DAVA $PRFT $ZTS $FTNT $SNPS $TMO, since they have been limited to less than a 20% correction." And, "$PAYC could see dismissal from the list." Remember Rip Van Winkel slept for 20 years before waking up. This list could have been made by ol' Rip... these are old. What's new? Oil, gold, and financial and some industrials. But where are they on the list? Not there? Why not? Ask Rip - he works for IBD... ho ho ho.
woodman: $PCTY $TEAM $PAYC - 50 day is rising up to catch price.
Ajax4Hire: @woodman $PAYX $PAYC is better:)
woodman: @Ajax4Hire $PAYX $PAYC - Different species. If you want smooth, i.e an easy rider, PAYX is the one.
Ajax4Hire: @woodman $PAYX $PAYC Oh, I agree, just noted what a difference a single letter makes. $PAYX, $PAYC are similar companies providing "Human capital management solutions"; $PAYC is software, $PAYX is people.
woodman: @Ajax4Hire $PAYX $PAYC - pay to play!
scottto_2: #InsideBarList - My OCD kicked in hard on this one - Thanks Sir @Aragorn - $AAL $AAOI $AAPL $ABC $ABT $ABUS $ACAD $ADI $ADS $AEM $AES $AFL $AGCO $AGIO $AIG $AKAM $AKTX $ALE $ALGT $AMCX $AMN $AMP $AMT $AMZN $AN $ANET $ANGI $ANTM $AON $APA $APD $APRN $ ...
Mitchell: 6/30/2021 Notes $ABNB - bullish engulfing candlestick printed on the daily chart as it nears another potential breakout above the $155 level $DDD - the stock printed a bullish hammer candlestick after the brief pullback yesterday, setting up for a possible continuation of last week's breakout $PAYC - snapped a 9 day winning streak, closing down 2% after the test of the 200-day SMA (also stalling right at the downtrend line that started back in December) $PCTY - big reversal right after yesterday's attempt at regaining the $200 level (unsuccessful back in April)
scottto_2: @Mitchell $ABNB $DDD $PAYC $PCTY - Thanks for the analysis. I've somehow missed $ABNB, I like the look of that chart. Already own $DDD...
DAN: ...
$PAYC -- This is the resolution we've been waiting for. A breakout from a handle that started again after an earnings selloff. Volume is good and moving to new highs. Stop still at 95.20. Alert $95.20
$RH -- healthy resting phase. Stop at ...
marklesparkle: @DAN $SPY $DIA $IYT $DJUSRR $NSC $JBHT $ARCB $CLF $PAA $SRCL $KIRK $QRVO $PAYC $RH $UNP $CSX $QID $QLD $SMH $XLB $AMCR $NUE $MOS $LYB $NTR $XME $ARNC $SXC $X GOOD JOB FITZ ON CRAMER LOL
Nepenthe: @DAN $SPY $DIA $IYT $DJUSRR $NSC $JBHT $ARCB $CLF $PAA $SRCL $KIRK $QRVO $PAYC $RH $UNP $CSX $QID $QLD $SMH $XLB $AMCR $NUE $MOS $LYB $NTR $XME $ARNC $SXC $X Not to correct the Master, but I certainly hope you mean $PAYX and not $PAYC. Cheers.
DAN: @Nepenthe $SPY $DIA $IYT $DJUSRR $NSC $JBHT $ARCB $CLF $PAA $SRCL $KIRK $QRVO $PAYC $RH $UNP $CSX $QID $QLD $SMH $XLB $AMCR $NUE $MOS $LYB $NTR $XME $ARNC $SXC $X $PAYX LOL. Yes!!!!! I struggled with that one. I had tactile dyslexia tonight. ;-)
arrow: $PAYC - Nice rounded bottom, breaking out from squeeze at/above 50 day.
wdcobler: Watching $PAYC for possible setup? Pre-market above av volume.
champ: @issues $PAYC #3-plans #contingent #Plan-A ------ Real nice close and Plan-A, really did work today, from yesterday, profits were outstanding, really huge, because I also moved large $$$'s in, per that Plan-A.. but I moved those #New $$$'s off around ...
issues: A couple of days ago I bought $PAYC (1/4 position) down it's dropping like a rock. I am hesitant to put in a stop b/c it would be a good buy. Earnings are on the 10th of Feb. Anyone?
champ: @issues $PAYC ---- Anyone you said ?...I have #3-plans --- Exactly and I also have positions, that I was also thinking, the exact same-thing, however I should have moved them off and then put them back on the line....that was a mistakes and there are ...
issues: @champ $PAYC #3-plans #contingent #Plan-A #Plan-B #forced-timings #Plan-C #Good-Luck #unknown OK Thank you Champ. I like your strategy. I would also vote for plan A!!!
Kharrison67: Going to watch $ADBE and $PAYC this week, a couple of the bigger tickers to show up on the weekly scan Friday.
JosephM: $PAYC...any thoughts?
scottrades: @JosephM $PAYC Holding up in trend but low Daily volume.
JosephM: @scottrades $PAYC thank you
Ajax4Hire: Excitement around Cloud Computing again. Hold% $CLOU Global X Cloud Computing ETF - Top 15 holdings 4.32% $PLAN Anaplan, Inc. 4.27% $FSLY Fastly, Inc. Class A 4.27% $XRO Xero Limited 4.24% $PFPT Proofpoint, Inc. 4.24% $PAYC Paycom Software, Inc. 4.17% $WDAY Workday, Inc. Class A 4.13% $AKAM Akamai Technologies, Inc. 4.02% $PCTY Paylocity Holding Corp. 4.01% $CRM salesforce.com, inc. 3.89% $NFLX Netflix, Inc. 3.88% $DBX Dropbox, Inc. Class A 3.87% $COUP Coupa Software, Inc. 3.79% $DLR Digital Realty Trust, Inc. 3.78% $TWLO Twilio, Inc. Class A 3.72% $ZS Zscaler, Inc. Data from: https://ETFdB.com/etf/CLOU/#holdings
Ajax4Hire: @Ajax4Hire $CLOU $PLAN $FSLY $XRO $PFPT $PAYC $WDAY $AKAM $PCTY $CRM $NFLX $DBX $COUP $DLR $TWLO $ZS #holdings Not included but should be: $NET-Cloudflare; $CLOU should replace $DLR with $NET I am partial to $NET as I made 25% gain earlier this year.
Motorman: $PAYC Nice come back today, saw it late up 10 from LOD, could not start. ended day up 20!
traderbren: #Weekend_research: Based on Weekly charts these may be of interest, but drill down and do your research of the daily: $FSLR, $NOVA, $WSM, $LAD, $POOL, $SHOP, $FIVN, $TWLO, $FSLY, $PAYC, $UPLD, $NET, $AZPN, $DHI, $PHM, $KBH, $BBY, $AMZN, $BABA, $ETSY, $NVDA, $QCOM, $NIU, $ROL, $PYPL, $FOUR, $TSCO, $SITE, $HDS, $HD, $VEEV, $SLP, $WST, $PODD, $CTSH, $CALT, $FIX, $SCPL, $TTEC, $CTAS, $MDB, $AEM, $CDNS, $SNPS, $TEAM, $TSM, $QRVO, $MCHP, $ROCK, $TFII, $CTLT, $A, $IDXX, $RPM, $STRL, $RBA, $CPRT, $LHCG, $KLAC, $ASML, $CSGP, $SLGN, $CLW, $TGT, $COST, $FRPT, $KNSL
mariner: $PAYC climbing above 50 DMA and breaking above downward sloping trend line. Looks like possible pinch and pop. Modest volume. Could be better entry, but easily defined risk. Any advice??
1winkie: $PAYC was reiterated as Buy and its price target was raised to $316 from $265 at Needham. Piper Sandler upgraded it to Overweight from Neutral and raised its target to $328 from $298. Now, with a mild short-covering rally pushing shares up by nearly 5% it looks like a good time to start buying. Started position this am.
Bert953: @1winkie $PAYC exciting move, but I missed best entry.as it broke downtrend line I drew.Overhead resistance @ 50dMA but will watch for a good entry. Im working on being more selective with entries so I can hold longer and get better run point gains as @Dan talked about on strategy session recently.
Ajax4Hire: Hold% $CLOU Global X Cloud Computing ETF - Top 15 holdings 6.25% $TWLO Twilio Inc 5.82% $ZM Zoom Video Communications Inc 5.26% $ZS Zscaler Inc 4.77% $COUP Coupa Software Inc 4.27% $SHOP Shopify Inc 3.99% $EVBG Everbridge Inc 3.95% $PAYC Paycom Software Inc 3.94% $WDAY Workday Inc 3.90% $PCTY Paylocity Holding Corp 3.89% $XRO Xero Ltd 3.83% $PLAN Anaplan Inc 3.72% $CRM Salesforce.Com Inc 3.59% $DBX Dropbox Inc 3.55% $NFLX Netflix Inc 3.48% $RP RealPage Inc Data from: https://ETFdB.com/etf/CLOU/#holdings
cgendro1: $PAYC- up nicely today and back above the 50 and 200 though 50 slightly below the 200..
cgendro1: $PAYC I don't recall but think this was a GSL name at one point. Yesterday, it undercut the 3/23 low. This made me some nice change for a time but WOW! I am watching and learning from the chart...to W or not? I don't imagine these human management companies faring too well in this environment of job losses
J2M: @cgendro1 $PAYC Good thought. Sld ITM calls as hedge on long pos'n
cgendro1: @J2M $PAYC well, it took out the low again today. Glad you are hedged!
issues: I am trying to decide what to do with some major losers in my LT account. My biggest losers include $PAYC $LGIH $CDLX $ENPH $CIM... I know LT means long term. But every day I see them going down, down and down. If I sell a partial I risk the "wash sale" rule, which add to my cost basis and I can't buy it back for 30 days... If I sell now, it'll probably go up or at least stop going down. As Melissa Francis said on TV "If you sell now you're an idiot..." She's probably right. So I guess I will just continue holding b/c as Dan Fitz said, "It's too late to sell! " Dan Fitz is probably right. Hold on. "White knuckle it..." Just wait one more day....
issues: I sold PAYC and took my big hit! It's not holding and I should have had a stop in long ago. No "wash sale" since I sold the whole position. If a stock is consolidating, going sideways, that's ok in this market. But the one that drops and keeps dropping with no support in sight is a SELL! That's why I sold $PAYC and $NUGT (which is not moving according to the holdings that is supposedly has in it. I have listed below what their holdings are.
DAN: ...
COTD: Here's your trade on Paycom ($PAYC)
Notes:
Recession or Depression? Depends on your individual circumstances. Likely to be steep and deep. But the world will be different.
Don't expect a V-recovery. As such, what's the rus ...
StockMarketMentor: A Price Alert has been triggered for $PAYC Paycom Software Inc.. Click here to view associated video clip: http://stockmarketmentor.com/stockanalysis.html?ticker=PAYC&clip=120553
Bwhitman: $PAYC thoughts?
BocaRick: @Bwhitman $PAYC was 228.60 now 224, will set another price alert @ 227 and wait
Bwhitman: @BocaRick $PAYC thx!
DAN: ...
$PAYC -- $227
$TDY - Alert $293
$CBOE -- Alert $96.00
$CDW -- Alert $101.50
$TRU - Alert $76.30
$NVDA -- Rebound off $220. Alert $241
$ZM -- more of a tell than you might think. Good news is bad news for $ZM.
$FICO -- Alert $305
$ENV -- Deeply ov ...
issues: The IBD 50 has more than half replaced: New on IBD:$AFYA $ARE $AYX $BABA $BAH $BRBR $BSX $COLD $CTRE $DBX $FND $DXCM $EBS $HDB $IIPR $NBIX $NXST $ORCC $PAYC $PENN $PFSI $RGEN
sniper: out $crm,$rng,$team,$sq,$shop,$payc,$mdb,out second 1/2 of $spy,was looking for bull trap not seeing it,cash is a postion,Im a trend trader that WAS a good run for me [happy]is the emotion
issues: Bought small positions in $ANET $CRM &$PAYC. Bought small position in $AAPL ($300). Also would like to add to $MA and $MSFT but would like to see some sanity/settle down first. Maybe it drops again tomorrow? Or slow down trend....? Sold 1/2 position in $PANW since earnings are tonight.
Shopaholic526: @mercury6s Wasn't up early enough to pull out stops. Very grateful for stops. Ditched my losers and bought back the good stocks $CRM, $PAYC, $SQ
woodman: @Rjeletrik $PCTY $FIVN $BEAT - And $TWLO $TTD $SMAR $CRWD $AYX $PAYC - but as I said elsewhere, I'm not buying at the moment.
Reif99: @woodman $PCTY $FIVN $BEAT $TWLO $TTD $SMAR $CRWD $AYX $PAYC $KNSL $MCO
baronp0329: $PAYC, nice move today above 8d and 20d. Filling the gap. would like more vol though. NP
mradams0621: @baronp0329 $PAYC ??? wrong ticker? or just wishful thinking? FD: Long and underwater Edit: ok you are on the right ticker, but I"m not. I'm looking at $PAYS which is not a good one.
baronp0329: @mradams0621 $PAYC $PAYS Haha. No problem. Was about to reply to you with a PAYC chart to show 8d and 20d.
mradams0621: @baronp0329 $PAYC $PAYS Like yours a bunch better. Maybe time to give up on mine and make the switch to something that is working. Then mine will find a bottom and reverse for sure.
woodman: $PAYC $CDAY rising after pullbacks to the ~50day.
bsafriet: $PAYC Post E/R high, testing SMA(50) from below. Add-to opportunity or entry if SMA(50) regained. Long from below. Correction: Testing SMA(20) NOT SMA(50)
woodman: $CDAY $PAYC - I bought both this morning. These have given nice opportunities with their pullbacks.
woodman: $PAYC pullback to around the 50 day and finding support.
issues: @woodman $PAYC added yesterday!
woodman: @issues $PAYC - I haven't jumped in yet. A bit of shifting around for me today.
bsafriet: $PCTY $PAYC Re-entered positions sold prior to E/R. Low risk entry for both with stop below E/R low.
DAN: ...
$PAYC -- this is what can happen over earnings.
$RPD -- Obvious uptrend. But pretty choppy. Be very very specific in entries.
Requests:
$PINS -- You sell into this pop and either keep ½ with a stop below $25, or just sell it all.
$TXG -- No. ...
heyjack: $payc up off its low
woodman: All time highs aplenty among #software stocks: $PAYC $PCTY $CDAY $PEGA $FIVN $DOCU $CRM $RNG $PLAN $SPLK (and almost $SHOP $TTD $TEAM $STNE $COUP)
BocaRick: $PAYC into SPY500 up $14 early trading, this was extended weeks ago, but keeps running?
Margi1983: @bRobert $CLOU $CLOU is the Global X Cloud Computing ETF which includes $SHOP, $CRM, $PAYC, $PCTY, $NFLX and many more
bRobert: @Margi1983 $CLOU $SHOP $CRM $PAYC $PCTY $NFLX I know what it is (and like it) $18+ target 1 from reversal base I just don't see the retracement you're describing Not even close to the 20d It is extended
DAN: @DAN $IGV $SPNS Also check out $PAYC $CYBR and $FTNT.
woodman: @DAN $IGV $SPNS $PAYC $CYBR $FTNT - The component stocks found in the $CIBR etf provide a good hunting ground for cyber-security stocks.
woodman: @Cgress70 $COUP - I'm seeing good action generally in the #Software-Application & #Software-Infrastructure stocks, and have a few in my suitcase. Some that I follow: $COUP $RPD $APPS $CYBR $TWLO $AVLR $WDAY $PAYC $AYX $TTD $TEAM $OKTA $SMAR $AZPN $RNG $WK $PCTY $SNPS $PEGA $PANW $FTNT $PFPT
scottrades: My #Weekend Notes: The Bears are lurking, but the trend is still in tact. $SPY Closed above the 8EMA. $QQQ Mentioned this being strong yesterday because of the volume. Did not break the trend. $GDX Still holding above 29 $TRU Great Weekly Chart $FCN Broke above Yesterday's high. $PAYC High Squeeze $EPAM High Squeeze but working. $FEYE Top Watch for next week $UBER Highest close in 2 months $AVAV Watch on a pullback or momentum trade. $KTOS Closed above 20 $STNE We want to see this go sideways a bit. $MIME Squeezing above the 200 Day and has a Rising 50 Day. $UPLD Wish I saw this Thursday. Watch for a pullback. COTD: $FSLY: Hey Fastly, speed things up a little bit. Thanks for all the positive feedback about my work the last two weeks. I really appreciate it and I appreciate you being here as a member of SMM! See you next week.
snowbound: @scottrades $SPY $QQQ $GDX $TRU $FCN $PAYC $EPAM $FEYE $UBER $AVAV $KTOS $STNE $MIME $UPLD $FSLY #Weekend Thank-you Scott , you are a master at a delivery smooth as silk. Will
ehaglund: @scottrades $SPY $QQQ $GDX $TRU $FCN $PAYC $EPAM $FEYE $UBER $AVAV $KTOS $STNE $MIME $UPLD $FSLY #Weekend Super job, Scott! Thanks for all of your insight!
86944T: $PAYC Anyone see new on the expected $9 point drop at the open on this stock?
Ajax4Hire: @86944T $PAYC I don't see any news but the current Bid=$266.57/Ask=$270.57. The Volume for Lo=$264.13 is only 100 shares. Fat-Finger trade?
Henry: @86944T $PAYC nothing on TWTR or stocktweets, or Tos news
DAN: ...
$PAYC -- closed yesterday. I would not consider buying this here. Might move up...but there is plenty of supply overhead. It is still extended.
$PCTY -- I feel the same way about PCTY. If I still owned it, I would take advantage of this strength a ...
sniper: ou 1/2 $flt +2.32% rsi 68 outside bb bands out $payc breakeven
DAN: ...
$PAYC -- 22% profit. When you're up this much, you should be happy. Don't ride this type of chart down. Look at the weekly chart; the daily chart; and your account. A 20% gain is a gain you need to hold onto.
$INMD -- small gain. Bi ...
DAN: Paycom Software ($PAYC) is up more than 20%. This stock was bought on November 13th at $224.90. On Wednesday I suggested raising the original stop from $208 to $266.50 -- from very loose to pretty darned tight. This locks in a very tidy profit on ...
sniper: @DAN $PAYC thanks
DAN: @sniper $PAYC De nada, sniper. 8-)
DAN: ...
$PAYC -- Consider taking partial profits. Working well...but this is due for a rest and quite extended.
$PCTY -- still working. Software sector is still very strong.
$STNE -- tightening up after high volume breakout. Looking like it will rest her ...
DAN: ...
$PAYC -- Up 23%. Stop was at 208. Raise to $266.50, which is below C-2 intraday low. Consider taking SOME profits. (I took some at $261.)
$PLMR -- Up 26%. Stop was 47.86. Raising to $49.90.
$DAVA -- Up 18%. Stop was 37.80. Moving it to 43.90. ...
sniper: in very small high rsi,$payc,$pcty ,new to the group and just tired of paper trading ,dans process very close to my process on etfs
DAN: ...
$PAYC -- use trailing stop.
$FND -- safer today than yesterday b/c it's above the 50-day MA, and the VWAP was supporting the stock all day.
$STNE -- Reversing today. Phase 2. Decide whether you're holding through a pullback (which coul ...
DAN: ...
$PAYC -- up 19%
$DAVA -- still going.
$PLMR -- still working. Notice the dearth of red boxes. 12 of 15 days are advances. Only 2 consecutive down days...and they held at the 20-day MA.
$EDU -- squeezing, and close to breaking out.
$CPRT - likely to ...
gwenzee: @DAN $BOOT $SPY $DJI $DJT $MDY $IWM $COMPQX $GSX $FLT $INMD $PAYC $DAVA $PLMR $EDU $CPRT $RGEN $PRFT $APPS $VEEV $FND $INCY $SPLK $RH $ALLK $SNBR Correction: RH reports Dec. 4 AMC. You have it reporting on the 2nd which is what TC2000 has. They are wrong. Pays to double check.
Bob G: @Mitchell $AAL $AMT $ASH $CBOE $FFIV $JBLU $LOW $LYFT $PAYC $PCTY $WHR Great update and really appreciated!
coldevinc: @DAN $GSX $SPX $DJI $DJT $DJUSRR $NSC $NDX $FFTY $MTUM $XME $OIH $XOP $XLE $IYR $SOCL $FB $GRUB $XLF $GS $STNE $EDU $PLMR $TPX $DAVA $APPS $PAYC $PCTY $PRFT $RGEN $CPRT $LDOS $ALLK $COLD $LULU $INMD $T $PG Thank you for always doing these end of day updates. It helps me to finalize the notes in my trading book at the end of the day!
Trudy Warren: @Mitchell $AAL $AMT $ASH $CBOE $FFIV $JBLU $LOW $LYFT $PAYC $PCTY $WHR Thank you for sharing your trading notes!
Mitchell: ...
$PAYC - broke out above the $260 level after reporting strong quarterly results last week

$PCTY - continues to drift higher, now above the $112 level on increasing volume after last week's price action

$WHR - retested the 40-week SMA last week. Th ...
DAN: Paycom ($PAYC) hit a new high yesterday. The stock is up about 15% from the suggested entry. Consider taking partial profits, or at least raising your stop to break even. We don't want to let a 15% gain get away from us. Not in this market. Still keeping the stock on the active roster, but I'm expecting a bit of a pullback now. You need to choose whether you're willing to hold through the pullback. No one knows the future. --Dan
Reif99: @Dan does the same logic for $PAYC apply to $PLMR?
DAN: @Reif99 $PAYC $PLMR Not in my view. PAYC really went parabolic. PLMR is just trending higher, and is an IPO. BUT...I would say that PLMR is due for a rest and if you're getting itchy, no reason not to take a partial profit.
bsnceo: @DAN $PAYC $PLMR sold my $PLMR (had small pos) for 15% profit; would like to reload at some point
DAN: @Reif99 $PAYC $PLMR Reif99 -- see my recent post. I would be taking some off the table. I just did so. Your question was right on point! Thanks. Dan
DAN: ...
$PAYC -- I suggested taking partial profits on this. Was up 16% yesterday. Very strong stock. Look at volume. But a 15% gain should be taken on part of your position. Lowers the cost basis in the remaining.
$PCTY -- Looks a lot like PAYC, though ...
Visit the Trading Forum to join in the discussion.
| | |
| --- | --- |
| Stock Price | $308.97 |
| Change | -1.18% |
| Volume | 447,149 |
Paycom Software Inc is a provider of cloud-based HCM software solution delivered as Software-as-a-Services. It provides functionality and data analytics that businesses need to manage the complete employment life cycle from recruitment to retirement.
Request Video of PAYC
Already a member?
Sign in here.
Earnings
February 7th, 2023 - 2022 Q4 Earnings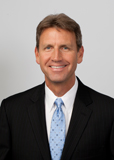 Dan Fitzpatrick
Stock Market Mentor gives you EVERYTHING you need to succeed in the market; all in one place. How easy is that? Dan Fitzpatrick and his elite community of traders share trading ideas, strategies and much more. Dan Fitzpatrick--a world class Technical Analyst, trading coach and regular CNBC contributor--gives you access to all of this with a 30 day trial membership for just $7.77. Get started TODAY and start trading better TOMORROW with the following premium content:
Nightly video Strategy Sessions with a game plan for tomorrow
Got a stock you want Dan to look at? Just ask.
Patent pending video alerts instantly delivered to you when one of Dan's trading signals is triggered. This is not your typical price alert. This is a short video explaining the action you need to take to make money. No more "Woulda, coulda, shoulda"
Access to over 90,000 stock analysis videos
Access an ever expanding library (90,000) of educational videos that will save you time and make you money
Join a team of friends and traders that have one thing in common; a burning desire to succeed.

Become a Member Today!
Gain immediate access to all our exclusive articles, features, how-to's, discussion group and much more...
Satisfaction Guaranteed!
Your Stock Market Mentor membership comes with a 30 day, no questions asked, 100% money back guarantee!