Pinterest Inc. Class A (NYSE:PINS)
Bands Volume 200 SMA 50 SMA 20 SMA Videos Alerts Articles Events

Herb: @scottrades $SHOP $ROKU $DIS $TSN $CVS $BYND $PYPL $SQ $ATVI $W $UBER $SRC $PINS $MRNA $REGN $L $JBLU $GOLD $ENPH $SWKS $SPCE $RACE $TTD $WAB $GM $PTON $ALK $ZNGA $TEVA $SYY $OXY $WYNN $NEM $PLUG $TWLO $TREE $LYFT $TMUS $WING $INSG $CHGG #Earnings Another of the gold streamers is $RGLD
scottrades: Some #Earnings to be aware of this week: $SHOP $ROKU $DIS $TSN $CVS $BYND $PYPL $SQ $ATVI $W $UBER $SRC $PINS $MRNA $REGN $L $JBLU $GOLD $ENPH $SWKS $SPCE $RACE $TTD $WAB $GM $PTON $ALK $ZNGA $TEVA $SYY $OXY $WYNN $NEM $PLUG $TWLO $TREE $LYFT $TMUS $WING $INSG $CHGG
Cokeman1959: @scottrades $SHOP $ROKU $DIS $TSN $CVS $BYND $PYPL $SQ $ATVI $W $UBER $SRC $PINS $MRNA $REGN $L $JBLU $GOLD $ENPH $SWKS $SPCE $RACE $TTD $WAB $GM $PTON $ALK $ZNGA $TEVA $SYY $OXY $WYNN $NEM $PLUG $TWLO $TREE $LYFT $TMUS $WING $INSG $CHGG #Earnings I thought $PZZA was sometime this week too.
shoredriver: @Cokeman1959 $SHOP $ROKU $DIS $TSN $CVS $BYND $PYPL $SQ $ATVI $W $UBER $SRC $PINS $MRNA $REGN $L $JBLU $GOLD $ENPH $SWKS $SPCE $RACE $TTD $WAB $GM $PTON $ALK $ZNGA $TEVA $SYY $OXY $WYNN $NEM $PLUG $TWLO $TREE $LYFT .....$TMUS $WING $INSG $CHGG $PZZA #Earnings ..... $PZZA......Pre market 5/12........
Jazman0013: Find myself pairing gains $LYFT, $WEN. Yesterday $PINS.
Myavatar: @scottrades $work Sorry it was $PINS
scottrades: @Myavatar $work $PINS I'd consider a stop at Low Of Day. 10 Min chart has a nice flag.
Myavatar: @scottrades $work $PINS I took half position ofF the table, rest I am going to let it run with stop at LOD.
Jazman0013: $PINS liking the continued move here.
Myavatar: @scottrades $PINS Thanks Scott I did a good day trade on this and exited my position at the end of the day with a good profit. Perfect text book trade.
Auto: $PINS looking good watch $19.31 to add
AuAgPb: @Auto $PINS Nice swing trade at 19.27.
Auto: $PINS adding RHRN $SDGR adding RHRN
Bwhitty: $PYPL $UBER $PINS Anyone have strong recommendations about holding these over the weekend. Strong positive position in them from today. considering just taking profits.
Jazman0013: $DG looks to be resting. $PINS nice move. Might sell a little to lighten up ahead of the weekend. Birds in hand so to speak...
Amykris: $Pins with nice reversal today
Amykris: $PINS back to VWAP. Buying
scottrades: $PINS above the 50 Day
BocaRick: @scottrades $WORK and $PINS talked up by anal on #CNBC
Bsielingtx: @BocaRick $WORK $PINS #CNBC -how would you set a stop for this one?
scottrades: @Bsielingtx $WORK $PINS #CNBC Depends on how much room you want to give it. You could look at the bottom of the current Hourly bar 26.21.
teacher5: $BEAT $CYBR $CIEN $DDD $PINS $GDX $SLV (my small portfolio) All have gapped down except $GDX and $SLV which have gapped up. Do I take profits on the winners (Which are already moving down) and buy more on the losers, or just sit tight? Thanks.
scottrades: Good morning guys! Here's my watch-list for this morning live session. $MS Gaping down to the 50 Day on Etrade Takeover News. $NIO Chinese Tesla. Very volatile. $CPRT Slight Miss on Revs and EPS. Gaping down close to the 50 Day. $PING Small float IPO close to Highs. Earnings March 4 $SBUX Small shelf above the 50 Day. Alert at 90.50 $GSX Hitting New highs. $PINS Watching for a Day 2 Reversal $NUGT/$GDX Goooooooooold. $PAAS Just announced Earnings. Miss on Revs by 1.97M Slight Gap down could be a buying op. Close to new highs. $USAS Low Dollar Silver Miner right at the 50 Day. $FSM Potential Daily C&H. Right at the 50 Day. $OR Gold miner holding at the 200 Day. $GORO Low Dollar Gold Miner right at the 50 Day. Here's the link for the webinar if you didn't catch it below: https://attendee.gotowebinar.com/register/6537902152462802179
scottrades: $PINS is moving
Hemal: @scottrades $PINS Initiated a position on pull back to R1 CB of 24.14
lostsheep: $PINS not sure what the impact of competition will be but a low risk entry this morning with the 20 day as a reference. nice EPS growth
Herb: $PINS closed its earnings gap.
debeers: @JBed $PINS --@jBed-it is Facebook and its called Hobbi
DrScience: $PINS $FB released a Pinterest-like App, called Hobbi, that is giving $PINS investors something to worry about. I say, "Don't worry. Be happy!" According to inside reports, the app is supposed to "help you document and remember the things you love to do." Well... Hmmm! If you can't remember the things you love to do, then how in the world are you going to remember to document the event? And besides -- Honey, have you seen my phone?
teacher5: @DrScience $PINS $FB Thanks. Was wondering what happened.
baronp0329: @DrScience $PINS $FB Thanks DrScience...useful info! PINS have had 5 Red days and may have another one tomorrow.
geotheo: @alfred1939 $PINS Because I bought it. :)
JBed: $PINS down 3% ah on news that Amazon is launching a rival app called Hobbi.
kbrowe: @JBed $PINS I thought it was FB that is rolling out a $PINS type app.
shoredriver: @kbrowe $PINS ...it is $FB.....
JBed: @shoredriver $PINS $FB You are correct. I guess I naturally blame Amazon for killing off everything...
Amykris: @JBed $PINS $FB that's funny
GOOSE: #Point & Figure Chart $SPCE Broke a double top yesterday, a buy signal. $PINS Will form a double top @27
Auto: $PINS beautiful red stair case on down volume now waiting for green stair case to start
Henry: @Auto $PINS might as well drop another 60 cents and fill the gap
Auto: $PINS turn around in place started position
alfred1939: @Auto $PINS Definitely working
Amykris: Taking profits $AMZN, $PINS, BYND
AlexJFraser: Does $Pins have the potential to be a day trade similar to $twtr yesterday or has it gapped up too much?
scottrades: @AlexJFraser $Pins $twtr I'm hesitant to buy a stock up 18% premarket.
Wolf: $PINS just issued upbeat guidance.
AlexJFraser: @scottrades $Pins $twtr Okay, thank you.
Henry: @AlexJFraser $Pins $twtr after 3 min it's headed down
iamchaoticcoder: @scottrades or@dan - need direction on $PINS entered at $21. sell half? quite a jump after earnings
scottrades: @iamchaoticcoder $PINS Maybe put a partial stop below 25.
Auto: $GE break added $PINS $TSLA short working $BYND AMZN $TWTR added
iamchaoticcoder: @scottrades $PINS thanks!
AlexJFraser: @Henry $Pins $twtr I ended up leaving this one alone today.
GOOSE: TRADES: $PINS BTO STOCK @26.23 $PINS STO 2/14/20 27.5 CALLS @.65
DAN: @iamchaoticcoder $PINS I'd sell half, and put a stop on the remainder just below today's low.
mercury6s: $DT.. profiting, thanks @Dan.. $PINS 15-min pennant formed
teacher5: $pins up $5 a share since I bought it. Time to take profits I assume. How much of a position do I sell or do I let it continue to run? Outside of upper Bollinger band.
scottrades: @teacher5 $pins Never hurts to lock some in. Stock has been holding up well today all things considering.
teacher5: @scottrades $pins Thank you. Learning the ropes here. Thanks for your help.
scottrades: @teacher5 $pins Just watch to see if it starts to fill the gap to the downside.
Herb: IPO's good today: $DAO $BILL $SDGR $BCEL $UBER $PINS
DAN: ...
$PINS -- You sell into this pop and either keep ½ with a stop below $25, or just sell it all.
$TXG -- No. Needs to work off overbought condition. I see $80 as support. This needs a lot of time to reset -- earnings 2/18
$PGNY -- Still needs ...
AlexJFraser: $pins moving up. #Earnings today I think EOD?
geebo: @AlexJFraser $pins #Earnings Correct
Ajax4Hire: Just trigger: "@$23.23 Cup/Bowl-with-Handle buy $PINS" Ugly cup/bowl but could be working to "fill the gap". Using VWAP to give me a good entry signal.
CraigReynolds: @Ajax4Hire $PINS Earnings after the bell today.
sierramp: @Ajax4Hire $PINS I might buy into this today if it weren't for ER today a.h.
Ajax4Hire: @sierramp $PINS good point. Options for 2020-02-07Fri expiration weighted to the Call/Up-side. Lured into buying a call but will ignore that siren song.
sierramp: @Ajax4Hire $PINS Will be watching it in the morning. I think you'll do well with it though.
Ajax4Hire: @sierramp $PINS I guess.(means yes).
Herb: $PINS up after-market
GOOSE: $PINS up 3 points, earnings.
baronp0329: $PINS, up 16% After hours Q4 Adj. EPS $0.12 Beats $0.08 Estimate, Sales $400M Beat $371.53M Estimate, MAUs Up 26% YoY Sees FY20 Sales Up To $1.52B vs $1.5B Est.
sierramp: @Ajax4Hire $PINS Apparently you are doing very well a.h.
alfred1939: $pins I held on till this morning and sell it for a 80 cent loss per share.The option market implied approx 20% either way on earnings. Since I had no profit, I did not want to take a chance and you know the rest of the story...Good Night
Herb: $PINS going down on any news?
Ajax4Hire: @Herb $PINS I don't see any news but do have an alert: "@$23.33 Cup/Bowl-with-Handle buy $PINS" Waiting for $PINS to move thru $23.33. Patience is a warrior greatest weapon. Damas, Jak 3
Herb: @Ajax4Hire $PINS Thanks Ajax
GOOSE: @Herb $PINS #Earnings tomorrow? After market.
Herb: @GOOSE $PINS #Earnings I think so, Goose. Bought a little today at 21.90, hoping and praying for a rally into earnings.
sierramp: $PINS at the Daily AVWAP. There was an institutional buy at the open. I'm back in.
coldevinc: @sierramp $PINS They report on Wednesday
sierramp: @coldevinc $PINS I'm out already but thanks. Hope you are crushing it today.
alfred1939: $pins Pinterest Coverage Assumed by Citigroup at Buy
GOOSE: TRADES: Late reporting. Got beaten up with $ I yesterday, blind sided by congress. Dems da brakes. ;>) $ I STO 2/7/20 4.5 CALLS @.45 @4.15 now. $PINS BTO STOCK @22.58 $PINS STO 1/31/20 23.0 CALLS @.25 $AMD STO 1/31/20 CALLS @.50
infocus: @GOOSE $PINS $AMD Following you on this one ;>) $PINS STO 1/31/20 23.0 CALLS @.25 $PINS BTO STOCK @22.71
Herb: @DAN thoughts on $PINS?
Ajax4Hire: @Herb $PINS Looks like $ARGT; Cup/Bowl-with-Handle-but-handle-breaking-off I have a trigger/alert @23.33(nice prime number) to buy-maybe? $PINS
Herb: @Ajax4Hire $PINS $ARGT Good points. And you're right! 2333 is a prime. . . . .
DAN: ...
$PINS -- Trading range. In "Phase 2" of squeeze pattern.
$NTNX -- Do you see cup pattern? What kind of buy point? I see what you're looking at, but needs some tightening. Support at 50-day MA.
$SMAR -- If you want to buy it, here ...
shoredriver: @teacher5 $PINS #Stops ....wow 10 years and still a "newbie"......
scottrades: @sierramp $PINS Great explanation Brett! I see you've been doing your homework. I like to use it at Significant Points on the chart. For example, on the $PINS chart I pinned it the day the breakdown began to see how price reacted since then. You can also use it at All Time Highs, All Time Lows, IPO Dates and more. @Dan and @Gary and I were talking about putting together some tutorials on it to better explain how to use it. Coming soon!
sierramp: @scottrades $PINS So you have it anchored on 8-22-19 then, right? It's good to hear the Team will come out with a tutorial. Thank you Scott!
scottrades: $PINS - Slow off the open but chewing through.
teacher5:
DAN: ...
$PINS -- holding at Phase 2.
$TEAM -- Breakout. This is one to watch. Supply at $150. Very risky to buy here.
$DAVA -- Thin. Good support at 50-day MA. REALLY THIN.


Coronavirus stocks to avoid: Worth watching b/c they're testing support. ...
scottrades: My notes for today: $SPY Bounce on the 8 EMA $QQQ Didn't even get to the 8 EMA Before bouncing $GDX Don't get me started on this. $INMD What a move today. Looking for a test of the high. $PINS Went Long this today. Nice bounce. Risking less than $1.00 $PLMR Leaned on into the close. Support at the 50 Day $TWLO This keeps catching my eye, though it's not a Squeeze $SBUX Nice Reversal. $DDOG Moved off the 8 EMA though I think the real move comes above 43.60 $EXPE Popping out of a #Squeeze, Look for selling pressure at 123 $LOW Mentioned this last night, I think you want a stop about 4% lower $RRR Trying to move above it's base, good volume today $CGC Holding above 23.60 $APHA Nice ride today. Request: $NEE - Looks tired. Needs to consolidate
bRobert: @scottrades $SPY $QQQ $GDX $INMD $PINS $PLMR $TWLO $SBUX $DDOG $EXPE $LOW $RRR $CGC $APHA $NEE #Squeeze $GDX Short term trading in GDX is difficult I don't trade it that way I expected a short term pullback New Tight ascending channel . (bear wedge like) Bounced off top of range It is in no man's land in the middle of band . Watching for higher low but letting it do the work
brett_anderson: @teacher5 $PINS #Stops howdy, @teacher5! how goes it? by some back of my hand math, it looks like you're up 11% - 12% or so -- that's awesome! *** once up on a stock *** some of the biggest mistakes people make are (1) allowing profitable trades turn into losses, and (2) selling good trades too soon. so what do you do here? on a daily chart, there looks to be some support right around $22 bucks, but if you break it down to an hourly chart, the last three hours were red with decent volume. that's concerning to me. a 12% gain is nice, and i'd be protective of that. i won't tell you to sell half, but i personally would consider it (based on my current trading style). as to your stops, i'd likely be setting a stop just below $22, which would give you about a 3% risk from where you're at now.
sierramp: @brett_anderson Thank you very much for your reply. All of that makes sense. A good place to anchor the AWVAP for $PINS then would be on Nov 1st? Or would it be better for current buy/sell analysis to anchor it to September 10th? I appreciate your time and knowledge.
Visit the Trading Forum to join in the discussion.
| | |
| --- | --- |
| Stock Price | $USD 34.29 |
| Change | 36.13% |
| Volume | 111,319,000 |
Request Video of PINS
Already a member?
Sign in here.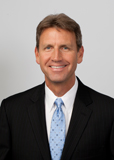 Dan Fitzpatrick
Stock Market Mentor gives you EVERYTHING you need to succeed in the market; all in one place. How easy is that? Dan Fitzpatrick and his elite community of traders share trading ideas, strategies and much more. Dan Fitzpatrick--a world class Technical Analyst, trading coach and regular CNBC contributor--gives you access to all of this with a 30 day trial membership for just $7.77. Get started TODAY and start trading better TOMORROW with the following premium content:
Nightly video Strategy Sessions with a game plan for tomorrow
Got a stock you want Dan to look at? Just ask.
Patent pending video alerts instantly delivered to you when one of Dan's trading signals is triggered. This is not your typical price alert. This is a short video explaining the action you need to take to make money. No more "Woulda, coulda, shoulda"
Access to over 72,500 stock analysis videos
Access an ever expanding library (72,500) of educational videos that will save you time and make you money
Join a team of friends and traders that have one thing in common; a burning desire to succeed.

Become a Member Today!
Gain immediate access to all our exclusive articles, features, how-to's, discussion group and much more...
Satisfaction Guaranteed!
Your Stock Market Mentor membership comes with a 30 day, no questions asked, 100% money back guarantee!