PTC Therapeutics Inc. (NASDAQ:PTCT)
Bands Volume 200 SMA 50 SMA 20 SMA Videos Alerts Articles Events

jaganjohn: @bridget A big thank you for suggesting $PTCT. I'm making decent profit :)
rverkamp: @jaganjohn $PTCT Diddo
issues: @jaganjohn $PTCT She has a good crystal ball! How does she do it?
jaganjohn: @issues $PTCT Indeed she is good at picking stocks at the right time. Everyday I learn something good from here.
Bridget: @issues $PTCT Thank you for the comments! I'm glad my stock picks have been working for you. But it certainly helps when picking bullish stocks in a strong uptrend. A rising tide raises most of the boats. It will be profit taking time soon.
Bridget: $PTCT nice pullback buy. Getting in here and looking for a run to the upper BB
rverkamp: @Greendayguy $SAGE and $PTCT thank you Bridget for all your posts
spmeyers: $PTCT biotech breaking out with good volume, but it feels a bit late to get in; could have another day or 2 though
spmeyers: $PTCT breaking out; long way from 50-day, but still...
Bridget: $PTCT this is now working. Above the 50 and 200MA. Big move today on volume. This move out of its base continues.
tmende: Got emailed I was stopped out of $PTCT earlier which was annoying at first; had a 70 cent trailing and of course it spanned that whole range today; in the end its ok cuz got stopped out just below my break-even so no great loss and its lower now at the end of the day.
StockMarketMentor: A Price Alert has been triggered for $PTCT PTC Therapeutics Inc.. Click here to view associated video clip: http://stockmarketmentor.com/stockanalysis.html?ticker=PTCT&clip=73365
mradams0621: $PTCT possible oversold bounce day trade setting up maybe. Falling knife, but it should bounce somewhere for a trade before it goes to nothing. Down from $28, opened at $16, now headed toward $12 with volume looking better / changing color / some buying interest. Watching for the capitulation sell off.
mradams0621: @DrScience #Saudis Hey Doc, do you know anything about $PTCT? Follow it at all? MD is such a cruel disease for kids to have to deal with. Wish someone would fix it. PTCT is trying, and the news that they got a letter is a set back, but that does not mean they are not still making some progress, or at least still trying. Stock down 50% seems overdone for this setback. Any thoughts?
mradams0621: $PTCT SQUEEEEEEEZING AND ??
DrScience: @mradams0621 $PTCT I don't follow the company or their drug pipeline, so I have no opinion on whether the sell-off is overdone. I would suggest you determine what the FDA thought was insufficient in the company's application, and then calling the investor relations contact at the company to get their opinion on timeframe for a future filing. I do note that there are quite a few folks selling puts and straddles on the stock.
mradams0621: $PTCT $12 may hold with a 54K share bid at $12, or it wont, in with tight stop
mradams0621: @mradams0621 $PTCT stop monster got me again, so it should pop now
Aragorn: $PTCT inside 3 and up HOD
mradams0621: ...
$PTCT Ptc Therapeutics ... 28.75 -9.45%
$HPQ HP Inc 13.32 -9.02%
$VLTC Voltari Corporati... 7.83 -8.63%
$LPI Laredo Petroleum ... 10.76 -8.35%
$DOG Proshares Short D... 20.57 -7.34%
$LXK Lexmark Internati... 32.13 -6.16%
$TERP Terraform Power ...
mradams0621: $ptct Squeezing daytrade? oversold bounce maybe?
jnag698: $PTCT- Anyone know anything about this company and its pipeline?
pcotton: #scanresults - good trend with pullback to 20, 50 or lower BB. $ANTM $APH $BFR $DRII $GIB $INCY $JBLU $MANH $MPWR $PTCT $SBUX $TEL $TM $TSRA $TXRH $ULTA $UNH $WBA
dkoran: $PTCT- TIMBER- mentioned this pump and dump yesterday. $BIS- working as well as these biotechs are bloated.
JoJi: @dkoran $PTCT Thx again.. running down the lower BB strong...Might bounce at the 50MA, since it's dropping on no volume tho. Want to see volume pick up on the drop.
dkoran: @JoJi $PTCT- i put in an order( some chum) to sell 4 of my puts at 8.80 and crooks took it. More downside coming
dkoran: $PTCT- just sold the rest of my puts at 9.40 limit I had placed earlier. Bought yesterday at 6.50. More downside coming based on crooks taking me out but do not want to get greedy.
dkoran: $PTCT- interesting article on Cramer's site about CEO selling his entire stock position (does maintain stock options) all the while the company is due some phase 3 data soon. The stock ran up a few months ago on rumors of a buyout and other insiders were selling then also. Not sure if there is a trade here but I bought some April 70 Puts at 6.50. I am already long $BIS to capture a down move in all these bloated stocks. I also BTO March $ SPY 210 puts at 1.28.Stopped out at 1.53
drmike54: @dkoran $PTCT Are you sure the PTCT CEO isn't going through a divorce?
JoJi: @drmike54 $PTCT -Daily chart definitely looks like a price action breakdown here. Thx @dkoran for posting. Looking to buy the June 65/55 put spread.
dkoran: @drmike54 $PTCT- could be but article states that when stock ran up on buyout rumor news, a lot of insiders were selling even with phase 3 data on the horizon. Sounds to me like a pump and dump . Why would CEO sell everything ALL! Tricia should know more on fundies.
Jadee: $PTCT Anyone have any knowledge of this company, My brokerage new issues notification sent an alert they are doing a follow on of 3M shares pricing on the 9th Oct. I have never done any work on them so am totally in the dark. Initial look at the chart seems to say they are nosing over but pharma is not my area of interest. Thanks in advance.
traderbren: @Tricia No urgency, but whenever you get a chance, can you provide your insights (beyond the chart)on: $NVAX, $OSUR, $PTCT, $ACTCD (gone parabolic) - as i value your knowledge of this sector. Thanks!
gwenzee: $SRPT-Made $$ and lost $$ on this stock. Should have gotten back in at $31 or so but chickened out. Europe gave conditional approval to $PTCT for its DMD drug. $RNA up in sympathy as well as $SRPT. Has gotten some upgrades lately, bought a manufacturing facility, lots of pressure on FDA for approval, etc. What's not to like?
janner0814: $PTCT Interesting spike move. Still have vivid memories of $VNDA (which is doing better AFTER I got rid of it... lol ). Mr. Market tried to shake me out of $SN; however, I just ignored the noise and went out for a run. Made up some of yesterday's lost ground (yes... I see that shooting star... lol)
ginny: ...
$PTC Therapeutics Inc. $PTCT 1% $15.16 $15.00 20-Jun-13
Repros Therapeutics Inc. $RPRX 0% $19.07 $19.00 19-Jun-13
Coty Inc. $COTY -1% $17.25 $17.50 12-Jun-13
Ply Gem Holdings Inc. $PGEM -9% $19.20 $21.00 22-May-13
Alcobra Ltd. $ADHD -14% $6. ...
Visit the Trading Forum to join in the discussion.
| | |
| --- | --- |
| Stock Price | $USD 54.34 |
| Change | 2.88% |
| Volume | 732,961 |
PTC Therapeutics Inc., is a biopharmaceutical company focused on the discovery and development of orally administered, proprietary small-molecule drugs that target post-transcriptional control processes.
Request Video of PTCT
Already a member?
Sign in here.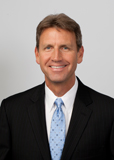 Dan Fitzpatrick
Stock Market Mentor gives you EVERYTHING you need to succeed in the market; all in one place. How easy is that? Dan Fitzpatrick and his elite community of traders share trading ideas, strategies and much more. Dan Fitzpatrick--a world class Technical Analyst, trading coach and regular CNBC contributor--gives you access to all of this with a 14 day FREE membership. Get started TODAY and start trading better TOMORROW with the following premium content:
Nightly video Strategy Sessions with a game plan for tomorrow
Got a stock you want Dan to look at? Just ask.
Patent pending video alerts instantly delivered to you when one of Dan's trading signals is triggered. This is not your typical price alert. This is a short video explaining the action you need to take to make money. No more "Woulda, coulda, shoulda"
Access to over 68,300 stock analysis videos
Access an ever expanding library (68,300) of educational videos that will save you time and make you money
Join a team of friends and traders that have one thing in common; a burning desire to succeed.

Become a Member Today!
Gain immediate access to all our exclusive articles, features, how-to's, discussion group and much more...
Satisfaction Guaranteed!
Your Stock Market Mentor membership comes with a 14 day, no questions asked, 100% money back guarantee!