RH (NYSE:RH)
Bands Volume 200 SMA 50 SMA 20 SMA Videos Alerts Articles Events

debeers: $RH-if hyou bought at the 661 (which was my Friday guess as to where you wanted back in) in a market down over 720 points you are down on $RH about 3 bucks at 9am my time.
Motorman: @debeers $RH Did not add recently, but will wait for your cue ;)
bRobert: @debeers $RH 20 WEEK bounces have worked out well longer term Daily consolidation
scottto_2: $RH - Computers won't ever be happy until it fills the gap from $632.67....
Momentariness: When you go to enter a trade and @Dan always says the entry is key, for big priced stocks like a $REGN, $TSLA or $RH, do you put in a limit order or a market order just to get in?
Henry: @Momentariness $REGN $TSLA $RH If a stock is moving, first thing in the morning, use a market order or you will end up chasing it in 5 or 10 cent increments for a couple bucks. Right now TSLA has a 13-30 cent spread and RH 90 cents and REGN varies from .59 to 1.70. I usually use a market order in the middle of the spread when things are slow. Remember TSLA is a $600 stock. If it was a $60 stock the spread might be 3 cents.
Momentariness: @Henry $REGN $TSLA $RH Thanks @Henry $TSLA was a bad example because it's such a popular stock, the spread is usually small as you stated.
snowbound: $RH Bouncing off the 50SMA DAILY .
scottto_2: @debeers - $RH - Are these the times to add?
scottrades: ...
Watching $DIS for a move through, and close above the 50 Day MA today. Some Dow Stocks are setting up like $HD $MCD, $MSFT and $V. They have some decent short term bases and could offer some upside action. I'm also watching $PYPL for continuation a ...
Docoof: @scottrades $INMD $DIS $HD $MCD $MSFT $V $PYPL $RH — $JPM reiterates $DIS as a top pick, says stock can jump 24% as theme parks, movies bounce back
bRobert: @mepcc1 $GNRC Stock and LEAPS Let the Stock work FOR you just holding it $RH $NVDA $BX $MSFT $CRWD many others with great WEEKLY charts
zman: @Margi1983 @debeers $AAPL $AMZN $ARCB $BOOT $GM $GNRC $LAD $MTDR $NUE $RH $EL #davidortiz in 2019 I was a patient in Mass General and stayed in Fisher House. The morning after my surgery the nurse told me that my next door neighbor was David Ortiz, recovering from that gunshot wound. Full disclosure…I am a yankee fan (NYC born and bred)…living in NH so Wasn't a fan of Ortiz. Until I met him and spent that week in the hospital interacting with him, What a great human being and with a circle of great friends. We still keep in touch and unless they are playing the Yankees, , I am now a BOSOX fan!
debeers: @bRobert $AMZN -yes it was. Whenever the market starts out down 500+ points, i go to the vomitorium and asdd to or buy what i like a lot. $AMZN is one of three stocks and $RH is another that, after throwing up, you add to them. Tic traders miss a lot of these great opportunities.
bRobert: @debeers $AMZN $RH $RH. $800. Small C&H. WEEKLY. STRONG HOLDING STOCK Multi year winner. Why the shorts?
debeers: @bRobert $AMZN $RH --i cannot explain ineptitude but i canm tell you this. i am VERY GRATEFUL for the short interest because it is rocket fuel to Friedman's insecurity---he doesn't dare stop! he also feels that since he grew up believing he would never be inclused in the inner circles of the yupper crust, he feels he has to outwork and out glam anything else on the market: his catalog isn't just a catalog it is a 27 pound doorstop, his rooftop restaurants out glam anything in the area. and on an on. you get the drift.
zman: @bRobert $AMZN $RH FWIW I have made more shorting $RH than owning it 🤷‍♂️. So I guess the answer to your question is "because it's profitable"
bRobert: @zman $AMZN $RH More money has been made on the long side. Look at the WEEKLY chart. 600%. gain in 2 years just holding Any stock can be shorted. Kudos to your timing but that is the harder trade here.
zman: @bRobert $AMZN $RH you have to take what the market gives you.
scottrades: $RH Curling up a bit. You'd want a stop under yesterdays low.
debeers: $RH-Scotty @Scottrades did you stay in this? Gosh i hope so. $AMZN- i couldn't get the 50 buck pull back i wanted on this one early on this am. Only down 43 at the low so discipline kicked in and i added to $LAD instead.
scottto_2: $RH - Nibbling here, not at the top, not at the bottom... Pb/b in motion?
bRobert: @debeers $UPS $LAD Your in depth bullish fundamental analysis +. BULLISH. WEEKLY/ technical. set up =. $$$ $400/$500. Leader in their space $RH. $800 . $GNRC. $500
debeers: @bRobert $UPS $LAD $RH $GNRC -appreciate ALL of your unselfish help. Thanks so much.
bRobert: @debeers $UPS $LAD $RH $GNRC You have it all wrong You are helping me. and many others with your cutting age analysis. You prove every day that the buy and hold of exceptional stocks can seriously outperform I am very concentrated in many of your top performers . I'm a romantic at heart. and like a fabulous marriage of strong fundamentals + technicals I'm just piggy backing your hard work
debeers: BUSINESS FIRST LONG ALL-$AAPL/$AMZN/$ARCB/$BOOT/$GM/$GNRC/$LAD/$MTDR- all oil isn't alike pick something in the Western Permian. i was worried David Ortiz wouldn't take me back after my brief flirtation with EOG ,but he did "Jew know, lady Debeers i could never not love you and suntines oil has to go on a run when they stop allowing any expansion and suntines jew are de MATADOR and suntines jew are de bool--but mostly Jew are de MATADOR!! David Ortiz always speaks the tgruth so don't believe me--believe him! aaand $NUE and nerotic Gary's $RH!.which is now 706!! 2nd- We deserve this weekend and some of us have been partying for a couple of days already! @Margi- pleeeeze root for the Sox this weekend. We need you!! Thank you for all of your help, ladies and gents.
debeers: @bRobert $UPS $LAD $RH $GNRC -How very very kind of you. Wouldn't have done half as well without you, sir!
bRobert: @debeers $UPS $LAD $RH $GNRC Half of 500%.gains is still pretty good ;)
Margi1983: @debeers $AAPL $AMZN $ARCB $BOOT $GM $GNRC $LAD $MTDR $NUE $RH Thanks for all your help with $LAD $BOOT and $EL in the past. Lady DeBeers, you know I will be rooting hard for our Red Sox this weekend and forever. David Ortiz is my favorite player since Yaz...yes I am 65. He is the most "important" Red Sox player ever as we had no chance in 2004, 2007, and 2013 without his amazing clutch hitting in the playoffs. I am not saying he was better than Ted Williams, but who else has 3 WS rings? Only Varitek.. In my whole life, I have "worn the laundry, not the names" , but my only Red Sox shirt with a name ever is David Ortiz's jersey.
scottrades: My #Swing notes: $SPY Back to new highs but let's not get sloppy $QQQ In trend $DIA Holding support $TAN A little sloppy $XRT Nice slingshot rebound $XLK Trending. $SLX Right under the 50 Day $DIS Watch for a strong close above the 50 Day. $PYPL Close to the Feb Highs $AVGO Above a month long base on ok volume. $KEYS Up on low volume $CROX Watch $HD Watch 324.50 $RH In trend but whipping around a bit. $LMT Basing under the 50 Day $LHX Just under resistance $ESI Watch 24 $AVTR High base. Watch 36.45 $COLD Reit close to a weekly pivot $STLD/$TX A little fade into the close $CLF Watch for a move over 22.60
debeers: $GNRC/$AMZN/$RH-pretty much left everything alone except i added to these 3 -$GNRC-added at 416/ $RH at 675/- i made a mistake. i put an iorder in for 675 and got filled at 672. Sorry $AMZN at 3635. The ONLY 2 reasons i added to these is that all 3 are 1 of a kinders and none of them do biz in China. i expect that this will not be a 1 day event which is the reason my port is cash rich to begin with allowing me to get an additional discount in these outperformers if the market allows..
jjohn: @debeers $GNRC $AMZN $RH hello @debeers I like your picks here and except $RH I own the others in the list. Do you think $BX is at a good add point for a long term hold?
debeers: @jjohn $GNRC $AMZN $RH $BX-Take a look at the PB in financials today. Do you see that kind of a PB in $BX? Why do you think that is ? Unless @bRobert doesn't own it anymore you have 2 in the forum here who've been sold on the CEO's expertise for a very ling time. I wish i could give you a guarantee. The best i can do is to give you probabilities based on years of owning the stock. The rest is up to you. You pays your money, baby, and you make your own choices.
scottrades: Good morning Team! Lots of Green this morning but I'm still having a hard time finding lots of low risk entries right here, right now. Starting to get a little sporadic and that's ok. Hopefully it means you can focus more on what you have that's working in your account and less on new buys. I can see a handful like $RH and $KEYS and yesterday I mentioned $PYPL and $SQ are setting up again. Getting some follow though on $AMZN, I'd consider selling some into strength on this trade if you took it yesterday and then moving up some stops and letting some work. Let's have a great day!
bRobert: @scottrades $RH $KEYS $PYPL $SQ $AMZN Hip to be $SQ 7 months consolidation setting up $350 potential when ripe You have a friend in $PYPL... a step ahead $350 potential WEEKLY high base Looks a bit like $AAPL
Docoof: @scottrades $RH $KEYS $PYPL $SQ $AMZN $SE setting up here too?
scottrades: $RH Perking here.
debeers: @scottrades $RH -Well @DAN said that it was ok to be in them at 700+.
bRobert: @debeers $GNRC $500 in the conversation C&H base Easy holding stock Keep i next to your $RH $800+ WEEKLY walking up
scottrades: ...
$RH A tad whippy but held above the pivot.
$HD Mentioned in the forum
$LGIH Above the 50 Day
$TSLA Look for the 50 Day to hold.
$NIO Unrelenting selling.
$KEYS 3 Days up but close to the highs
$PYPL A lesson in being ok with buying back.
$SQ Dow ...
bRobert: @DavidM $ROKU $MRVL $NIO Look at the monster move in ROKU over a few months. 50%. $300 to . $450+ testing top of channel Due for a breather. Sell covered calls if you like Partial profits etc. Different than a steady WEEKLY walk up like $CROX $RH $BX etc
abalagam: $RH anyone has a feedback on the stock
scottrades: @abalagam $RH Nice base going across all the Major MAs. Look for a move above 700 on volume.
bRobert: @abalagam $RH Long term bullish consolidating a bit in a daily high base $850. potential Monster WEEKLY uptrend. Not done Holding stock
Mounty: @bRobert $RH Right at the 8ema and about 4.5% above the 50dma. Just consolidating a bit here for a leg higher? all of us Debeers disciples love this stock.
abalagam: @scottrades $RH Thanks Scott
abalagam: @bRobert $RH Thanks @bRobert
abalagam: @Mounty $RH Thanks @Mounty
bRobert: @Mounty $RH Yup. You can make huge gains just HOLDING the right stocks $CROX $BOOT $MSFT Many many others
debeers: $AMAT/$BA/$BOOT/$BX/$GM/$LAD/$MTDR/$RH/SWBI/$TSCO-So after giving you every reason to buy Bed Bath, i chickened out. The parmigiana solution would have been perfect(that way, i wouldn't have done anything).i am such a moron because there was EVERY reason to have kept it. i am adding one stock today based on results in the defense space. LONG all positions mentioned except, of course, $BBBY. @Pokersmith and i commiserated yesterday over a flinch reaction. It is hard to type standing in a corner......................
Margi1983: @debeers $AMAT $BA $BOOT $BX $GM $LAD $MTDR $RH $TSCO $BBBY I love your posts. Informative, funny, very detailed, and I know you are a Boston sports fan like me:). Thanks for the advice on $BX. Bought the dip today at 97.90, stop just below the 50 day for a 7% risk. That's on a stock with a 3% divi so I may adjust that stop as this thing is like a Yieldhog, but with price appreciation
kbrowe: @Margi1983 $AMAT $BA $BOOT $BX $GM $LAD $MTDR $RH $TSCO $BBBY $BX is knocking at the $100 ceiling, and if it breaks through, blue sky's above.
bRobert: $DDS. $215. $BIG. WEEKLY. tight. Post earnings. Shorts $100. potential $CONN $37+ $PLCE. $110/$130. Trading range $90 - $100 for swings until broken $W. weekly. squeeze. $400/$500. potential $GOOS $57 . WEEKLy. charm $CTRN. new kid in town. a la DAN $RH. Debeers special gem $800 . Consolidating. ...A holding stock Nightmares on short street. Retail
jonwest88: For those who subscribe to realmoney.thestreet.com Jim Cramer puts out a a full blown love piece on favored stock $RH: "Jim Cramer: Hands Down, RH Had the Best Quarter vs Expectations"Before I tell you exactly how Gary Friedman created this greatness let me tell you why it may be one of the best second half stocks to buy." ( Head line and lead in )
bRobert: @jonwest88 $RH How the shorts botched this up is beyond me Last 18% 4+ days A MONTHLY flag trigger measures to $900 $800 with a daily breakout when it's ready
marklesparkle: @bRobert $RH I somehow got the You Tube video popup on my phone to watch a female co pilot in a British Airways Airbus leaving San Francisco to Dublin. What stuck out huge was during the pre flight check they brought out the maps and discussed 2 emergency plans in case of if something happened. Ture left here and proceed to and/or turn right here and proceed . They had their stops in place even before takeoff. Great lesson
marklesparkle: @marklesparkle $RH I'm going to post this tomorrow too if that's okay
bRobert: @Pokersmith $RH #RH One of MANY great picks I'm just a simple tea leave reader She does the exhaustive research that gives you the why behind the charts .
Pokersmith: #RH #@debeers Kudos to Lady Debeers! Who has touted $RH for quite a while now. Never wavering, and pounding the table...to BUY. Fantastic work and great pick 👍 F.D: N.P
Pokersmith: @bRobert $RH #RH It takes a village.... your contributions, chart work and tea leaf reading are invaluable and appreciated.
Docoof: @bRobert $RH #RH Nevertheless, your Zombie Apocalypse humor remains a quintessential benefit of being an SMM member.
bRobert: @Pokersmith $RH #RH
I appreciate the kind words I don't discount what I do . It's just easier than unearthing the fundamental story I enjoy a good story (dates back to childhood) but...
My philosophy is that a stock has a great fundament ...
Pokersmith: @jonwest88 $RH https://www.thestreet.com/jim-cramer/rh-stock-cramer-bull-case?puc=_htmlbooyah_pla7&cm_ven=EMAIL_htmlbooyah&tstmem=&utm_source=newsletter&utm_medium=email&utm_campaign=BOOYAH&utm_term=RH+Stock:+Jim+Cramer's+Bull+Case
jonwest88: @Pokersmith $RH Cool
debeers: ...
$RH-The pricier the home was BEFORE the pandermic, the more it is going up now--far in excess of standard dwellings.
$RH will be a direct recipient of this.

$BBBY- will be reporting tomorrow morning before the bell and the implied move is now 16% ...
bRobert: @debeers $RH $BBBY $LAD LAD Strong high volume trigger move Friday Low volume pullback retest (of 20d ) Buy the bounce $400/$500
debeers: ...
$RH which is up 54% or
$BOOT- my little Boot Barn stock which is up 92.44% year to date and added stores in the pandemic and expanded their digital footprint
$BX- @bRobert's and my Blackstone which is up 53.14% as opposed to the relentlessly hyped J ...
bRobert: @debeers $TSCO $AAPL $RH $BOOT $BX $GNRC The point with $AAPL is that is has gone SIDEWAYS for a year and is ready to make a big move CATCH up I like great companies that have consolidated Pinching WEEKLY Ready to rumble $NVDA went nowhere for a year and voila $AMD on deck
lostsheep: @bRobert $TSCO $AAPL $RH $BOOT $BX $GNRC $NVDA $AMD $NVDA is this run not watered with a little miracle grow and stock split financial engineering?
bRobert: @lostsheep $TSCO $AAPL $RH $BOOT $BX $GNRC $NVDA $AMD This is the EXPECTED technical move after a WEEKLY breakout WEEKLY breakout Oct 2019 $200 rounded Run to $600 (briefly interrupted by COVID) $400 move Current WEEKLY breakout $600 + $400 move = $1000 Expected Monthly C&H like $930 Monthly flag forming $535 - $800 $270 move 800 = $1070 It may or may not fulfill the technical tea leaf projections but that is what is expected
debeers: @bRobert $TSCO $AAPL $RH $BOOT $BX $GNRC $NVDA $AMD - 2 things i see with $NVDA-the hjype not withstanding- it is not the only one in the automotive space. Would it surprise you to learn that $AMAT is up 63% to $NVDA's 53%?? $NVDA has way more compoetition, IMO in its space than $AMAT has in its.
bRobert: @debeers $TSCO $AAPL $RH $BOOT $BX $GNRC $NVDA $AMD $AMAT I like and own $AMAT The move in $NVDA is far from done You can own more than one winner Which one of your children do you love more ?
abalagam: $RH moving, perhaps break $700
Bwhitty: @Pokersmith $LOVE Exactly, just rested a little. Trades similar to $RH for me.
Pokersmith: @debeers $BX $AMAT $BOOT $LAD $RH $TSCO $AAPL You said "The hardest thing is managing ourselves not our stocks and taking the long view " Absolutely.... 100 % well said ! 👍✔
debeers: @Pokersmith $BX $AMAT $BOOT $LAD $RH $TSCO $AAPL -Thus the necessity of making Eggplant Parmagiana.
debeers: ...
$RH was 411.88 and now 689.97. for this year but just bought it on a really bad day when it was 300 and change year before
$TSCO-was 138.14 and now 187 buti think the next earnings brings it over 200.
The hardest thing is managing ourselves not our ...
bRobert: @debeers $BX $AAPL $BOOT $LAD $AMAT $RH $MTDR $MTDR 20d pullback bounces are sweet entries $LAD low risk entry/add $400/$500 potential Long from below $BX WEEKLY chart speaks for itself Long stock and LEAPS
debeers: $BX-In it forever. Expect the Simpli-fi investment in digital advedrtising to pay off bigtime. IMO. $AAPL-would be nice to see a close at or above 135 IMO $BOOT- exapanded rather than contracted in the pandemic with an added loyalty program, pickup and 3 new stores Down only because the NYSE is down. I am assuming that most of you don't confuse an exchange with a stock. $LAD- has added Mississippi/Texas/locations and in about 3 weeks we should see uplift.IMO-see above comment on $Boot $AMAT- in the sweet spot. amo, amas, amat.IMO $RH- waiting to see the next expansion and done just fine so far this year. ANY hideous day-i add but that's just me. $MTDR- are you freaked out yet? Today its the bull and it is still up 193.37% yeaer to date and exactly where i want to be in the space. LONG all.
cmaxwel1: @debeers $BX $AAPL $BOOT $LAD $Boot $AMAT $RH $MTDR (Sold $BOOT on Friday, looking at $75 to reload) ($BX long term hold ($AAPL sold on Friday, look at 131 to re-add) ($LAD started new small tracer position) ($MTDR looks like they will be up 30% over last years earnings. waiting for a lower entry). Thanks for sharing.
abalagam: $RH getting closer to $700
debeers: $RH-sometimes the market takes awhile to figure things out. Today numbnuts thought the folks who buy from $RH are the same as the ones who would buy KB homes. Completely different demographic.LONG RH
snowbound: $RH 20SMA DAILY > 50 cross in motion ... mid-range action now testing and rising off the 8EMA DAILY . Scoping a 5MIN to 15MIN add point intraday .
debeers: This is Soooooo hard for me-you have NO idea but @DAN's point was proved immediately this am: If you didn't pay attention to the SS last night, you cheated yourself bigtime. Most of the sermon from preacher @DAN counseled on setting reasonable stops instead of getting shaken out (were you listening my dearest @scotttrades?) so today i wanted to give you a concrete example: $RH went down to 671 now 682 $BNTX went down to 225.07 now 232 (and yes your fundi girl added a skosh) $URI went down to 307 now 311.98
scottrades: @debeers $RH $BNTX $URI LOL! I'll get there one day. It was a great session last night. :)
snowbound: @scottrades $RH $BNTX $URI She's pulling your STOP's down ! Ha ... go debeers !
marklesparkle: @debeers $RH $BNTX $URI I look forward to the SS every day. Dan is great we'll give him a chocolate cake
debeers: $RH-Just think, another day like today and @DAN will want to buy it. About 12 bucks below 700 now.

$BNTX- the Cramer attempt to schmeiss worked----almost. The Stock went down to around them 8 day ema, and then folks remembering that

Novartis aims t ...
debeers: $RH/$BX-If you don't understand $RH-skip this article because it is talking to the same demographic:
high earners who are not enthused at all ab out paying taxes-fair or otherwise. That having said i thought it was charming of course i am a big Stev ...
Babutters: $RH C&H. I have projected +125 move.
debeers: @Babutters $RH - From your mouth to God's ears.LONG and add whenever the market tanks.
debeers: $RH-sneaky trick department: when the chief legal and compliance officer for this one adds shares, i add a couple too.LONG
snowbound: @debeers $RH Nice chart ! The 20SMA DAILY is suggesting a cross of the 50SMA . A beautiful near-soft touch of the CROSS area is underway this morning . Re-tests into the cross are springboards to watch ...
debeers: @snowbound $RH i believe you AND my eyes are glazing over...........................
bRobert: @debeers $AMAT $BX $ASO $BOOT $GNRC $RH $VSTO $ENPH $BX. looking to add closer to the 20d. $ENPH. $170. speed bump. then $220 target 2. /$300+. long term.
debeers: CALI NOW OPEN!! Not Working but keeping- $AMAT/$BX WORKING AND KEEPING-$ASO/$BOOT/$GNRC/$RH/$VSTO Late on $ENPH so i'll think about it as an end of day trade. i am not a drinker (limit 1 of anything) but after this week, i'm thinkin' about it.
stateofmusic: $RH Maybe its Friday and I am bored but had an alert to start a tiny position with break above yesterday high with stop below 20 Day MA in IRA.
debeers: @stateofmusic $RH -you are not wrong. it will be a hard road for a week or so where yuou may add a share or two (it is pricey after all) on a dip but betting against this company has proven wrong. IMO only a GLOBAL recession will stop this choo choo train.
Bs7518: @debeers $RH Started a small position today.
stateofmusic: @debeers $RH Appreciate the feedback. Since it is pricey and I am hearing about the potential near term tough sledding, decided to add an alert for an 8 Day EMA pullback to reconsider.
Visit the Trading Forum to join in the discussion.
| | |
| --- | --- |
| Stock Price | $USD 659.07 |
| Change | 0.85% |
| Volume | 447,869 |
Restoration Hardware Holdings, Inc operates as a luxury brands in the home furnishings marketplace offering furniture, lighting, textiles, bathware, decor, outdoor and garden, as well as baby & child products.
Request Video of RH
Already a member?
Sign in here.
Earnings
December 8th, 2021 - 2021 Q3 Earnings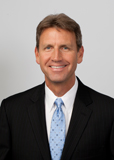 Dan Fitzpatrick
Stock Market Mentor gives you EVERYTHING you need to succeed in the market; all in one place. How easy is that? Dan Fitzpatrick and his elite community of traders share trading ideas, strategies and much more. Dan Fitzpatrick--a world class Technical Analyst, trading coach and regular CNBC contributor--gives you access to all of this with a 30 day trial membership for just $7.77. Get started TODAY and start trading better TOMORROW with the following premium content:
Nightly video Strategy Sessions with a game plan for tomorrow
Got a stock you want Dan to look at? Just ask.
Patent pending video alerts instantly delivered to you when one of Dan's trading signals is triggered. This is not your typical price alert. This is a short video explaining the action you need to take to make money. No more "Woulda, coulda, shoulda"
Access to over 83,700 stock analysis videos
Access an ever expanding library (83,700) of educational videos that will save you time and make you money
Join a team of friends and traders that have one thing in common; a burning desire to succeed.

Become a Member Today!
Gain immediate access to all our exclusive articles, features, how-to's, discussion group and much more...
Satisfaction Guaranteed!
Your Stock Market Mentor membership comes with a 30 day, no questions asked, 100% money back guarantee!