RH (NYSE:RH)
Bands Volume 200 SMA 50 SMA 20 SMA Videos Alerts Articles Events

bRobert: $RH bounce
bRobert: $RH 7d to cover. Long from below.
bRobert: $RH Watching pullback to 50d/gap fill. My lead to good setup with patience
bRobert: $RH "touch and go" with 50d soon. Opportunity knocks then. High targets Patience. Following
mopick: @bRobert $RH, will $130 hold?? Tariff issue killing these furniture people.
bRobert: $LL going higher. $RH next zig watch. 50d catching up after consolidation.
bRobert: $MLHR Huge pop last week on earnings/orders.$W $RH Not done yet. Watching for better entry/add
bRobert: $LEN .Blow out numbers on top/bottom line. As I said yesterday, the COMPANIES are fine, the STOCKS are in trouble. Until sock buying sentiment/perceptions changes this dichotomy will persist. $Z $HD $LOW , and housing related discretionary have outperformed . $WSM $RH $W . I will be watching $MHK $LL $BECN $TREX $OC and others for positive pin action.
rachel: ...
$TRHC – up 56% since Feb. Should take some profits.
$TWTR – up 15% from when we took some off the table. Trading in fractions works!!!
$YY – still in consolidation here. No rush.
VIDEO THREE:
$NSC – rails are squeezing on ...
Robert1965: @Reif99 $RH $PLAY $CRSP Shorted $RH at 158.00 yesterday hard trade only went above 158.58, once BTC at 153.75, only there for seconds $PLAY remained steady all day.
Reif99: $RH and $CRSP didn't give me an entry. Sold $PLAY right after the open, just got stopped out for a small loss.
Junior1: @Robert1965 $RH @DAN with it's big move stalled out, it looks prime for a Bear Call Spread.
sgiseller: $RH risen from the dead and beyond Up $25 in pre market
DAN: $RH -- last night I mentioned the potential of a big short squeeze on RH. That's happening.
sierramp: @DAN $RH 96.64% short, wow!
debeers: @DAN $RH -The earnings reported prior to the SS. Were you in it?
DAN: @sierramp $RH Shortsqueeze.com has 42% of the float short. 10 days to cover.
DAN: @debeers $RH Nope. I typically don't hold over earnings. I just bought some this morning. I love squeezing shorts. Good times.
sierramp: @DAN $RH Vastly different number from Morningstar but still significant. Thanks for the link @Dan.
debeers: @DAN $RH - I think the shorts already got a hernia lifting the RH catalog.........
coldevinc: @DAN $RH What is it? MIssed that one. What a rocket!!!!
Junior1: @DAN $RH If volume is 10x the average... is it still 10 days to cover?
Robert1965: @DAN $RH have you sold today's position
bigbartabs: @DAN $RH ... do you find shortsqueeze.com to be a good value?
DAN: @Robert1965 $RH YEs.
Reif99: $RH and $PLAY may be ripe for shorts tomorrow, after monster days (>3 STD DEV) post earnings. Both finished near the high of the day, though, so it's not automatic. $CRSP may bounce after a 10% drop on news that at least some think is overblown. Hovering right above the 50 DMA.
shoredriver: $RH record first qtr numbers out...up nicely
Gary: ...
$RH – Popping out of a squeeze.
$WRLD – Support at $110. Forming right side of base.
$ALRM – Working.
$NTNX – Alert $60.10
Requests:
$NTES – trying to pick the bottom? Too much resistance overhead. Won't be able ...
Tlluride: $RH, good earning and strong guidance, up 20% this am.
edsnet: $rh Does the forum recommend a stop loss or a trailing stop loss. I haven't used stops yet.
Henry: @edsnet $rh Stop Loss Trailing stops are better when a stock is moving with irrational exuberance.
edsnet: @Henry $rh thank you.
nestorsch1: @edsnet $rh good morning. I'm quite new but I'd say you should use trail stops so that you can capture gains as the trend keeps moving up on a stock that has a defined trend. You use stops when you need a tight out on a position that you don't know what way is going to go. More importantly, you always use stops. Dan says a trade is not done until you added a stop order to the trade you just executed. It's your way to manage risk. I hope this helps.
bRobert: $RH . double bottom trade from $85. Consolidation of huge move from $45 to $100+ . Very high short interest. Target 1 $125 . Earnings late March.
bRobert: $RH set up target $125
bRobert: $RH handle ready to initiate liftoff. Long calls Target $125
bRobert: $RH flag . trigger >105 . Target $125
bRobert: $RH flag Target $125 Long calls from below. Add/start on flag trigger
bRobert: $RH Target $125 Long calls
bRobert: $RH Going higher Target $125
bRobert: $RH Target 1 $125 . Long calls
bRobert: $RH Target $125 Long calls
bRobert: $LL $RH Like both.
bRobert: $RH Weekly Target $125 Low risk /high reward with stop.
bRobert: $RH Long calls Stop raised above break even Target $125
bRobert: $RH weekly my chart. Long leap calls
bRobert: $RH low risk entry. Gap filled. Long calls
bRobert: $RH Low risk entry. Target $125
bRobert: $RH Gap filled.. Expect reversal . Now will watch for it. Target $125
tri2insite: @bRobert $RH looks like it could just as well keep falling. For me it's unpredictable. Why not drop to 70?
bRobert: @tri2insite $RH It could, but I don't think it will. I'm using the weekly chart. All I see is a low volume pullback filling a gap My position is from well below with a substantial profit. I have appropriate risk management if I'm wrong from this area. .
bRobert: $RH sideways action teasing up/down. will resolve soon. rising 50d closing in
bRobert: $RH still squeezing
Bridget: $RH is currently squeezing here. High short interest and near the all time high.
bRobert: $RH Squeeze Looking to add nLong leap calls
Gary: ...
13. $RH – "Buy? Seems to have momentum." Does have good momentum and outperforming S&P. Prefer it to be coming out of base...and this isn't it. But uptrend is intact. Support around $93. Last 3 quarters have been go ...
bRobert: $RH Weekly flag. daily squeeze . Target $120
bRobert: $RH ADDED call spreads to long call position. Squeezing . Target $120
bRobert: $RH Squeezing. Setting up low risk entry. Volatile. High targets. Holding stock. Not for the squeamish.
bRobert: $RH Long term holding stock. Target $125
bRobert: $RH Pullback after earnings beat yesterday. Looking for resumption uptrend. Target $125
Bridget: $RH is moving higher after earnings. new 52 week high.
bRobert: @Bridget $RH $125 . target from weekly
debeers: $RH-report on deck.Haven't decided to hold over earnings but that is a decision that i don't have to make today. Previously the shorts got taken to the cleaner. $BA-So last week Boeing learned it had to fix the flaws in its tanker system. Was that a surprise to anyone?? Today its up another $7. Boeing keeps going.
debeers: @bRobert $W -acted much better than my $RH so i traded in the $RH for $OC
bRobert: @debeers $W $RH $OC OC is one of my favorites. Even before it became popular. Followed Buffet
Motorman: $RH Good ER 21% pop
bRobert: @Motorman $RH You're their best customer. But how do you fit the armoire in your Lambo?
Motorman: @bRobert $RH ;)
DrScience: $RH popped on guidance yesterday AH, and this morning's upgrades at Deutsche Bank and Citi helping push the stock higher.
bRobert: $RH Strong. Top of range.
bRobert: $RH Stalking RH for redeployment trading position. (closer to rising 50d)
bRobert: $RH nh
bRobert: $RH Seems magnetic north is pulling this to $100.. My only complaint is that I don't own more.
thehook1: $RH starting post earnings run....me thinketh
debeers: @thehook1 $RH -R U lithping?
ab3250: $RH - new high - short squeeze?
DAN: @ab3250 $RH Looks like it might be squeezing. Haven't been watching that one...but momentum is picking up...wish volume was.
bRobert: $DG . $DLTR . $RH nh's. Select brick and mortar is not dead
ab3250: $RH - might be having a short squeeze
surfer2211: $RH $RH appears about to break out and punish the shorts again. If it gets above $75:25, would appear next level is $80.
Argyle: $RH Started a position on $RH (specialty retail, I know...). Been tracking it for a while. Made money on the last pull back. Hoping to take it to 65-66. Setting a tight stop at 54.76. Earnings 9/6.
bRobert: $RH Short squeeze continues. This could run quite a bit higher. Raising trailing stops
Sher: Just FYI… Short interest recap on a few forum stocks (insomnia entertainment): $RES – 57% - 16 DTC $AAOI – 53.76% - 4 DTC (days to cover); $LITE (for comparison) – 9.9% - 3.7 DTC $CRR – 52.36 – 12 DTC $SHAK – 52.09% - 13.8 DTC $CZR – 45.97% - 16 DTC $NTNX – 45.89% - 3.5 DTC $LGIH - 43.57%$ - 20.9 DTC UBNT – 42.06% - 17 DTC $RH – 41.46% - 4.5 DTC $NVDA – 26% decrease in short interest – Now negligible… $JBLU – 12% decrease – Negligible $BX – 11% decrease - Negligible $JD – Negligible
Bridget: $RH new 52 week high
bRobert: $RH Weekly chart potential target $100
Bridget: #Notes: $XLK - health care bill dead $HUM $CI $AET $UNH down, but $ACHC holding nicely $IBM - reports after hours $JNJ - bullish engulfing $CZR - breakout, $MGM also looks good $EROS - breakout $TRU - breakout to new high $V - making a run along with $PYPL, ER on 7/20 $RTN - has room to run, ER 7/27 $FB - new highs with many other tech stocks $TTMI - close to new high $RH - another new 52 week high $JD - W pattern $HCC - #ipo working $TRVG - working $AYX - ipo working $CMG - getting crushed again on news
Argyle: $RH I don't have the nerve to jump in and everyday it seems to go higher. Hmm...
Robert1965: $RH did Dan do a video on this it one that has gone started up since 6/1
audrina0904: @Sher $SGY $RES $LCI $SHAK $ACIA $CZR $BOOT $ASPS $CRR $AAOI $BOFI $GNC $FRED $UBNT $MNKD $HOS $RH $BGFV $SPKE $SSI $BANC $CAR $NTNX $SRG $JCP Wow, I have been trading $RES each time it would tag the 200dma and its been successful...Amazing to me that I completely ignored the fact that it is so universally shorted...I was just trading probability...If Oil breaks out of this duldrum, I may make $RES a core so to speak.
Sher: Forgive my lack of spreadsheet skills! Top 25 short interest stocks - 6-27-17 Exchge. / Short Int./ Float / Outstanding $SGY - NYSE 59.78% 967K 20.00M $RES - NYSE 57.72% 57.83M 217.78M $LCI - NYSE 52.86% 27.90M 37.23M $SHAK - NYSE 50.61% 18.37M 25.69M $ACIA - Nasdaq 47.95% 16.96M 38.64M $CZR - Nasdaq 47.47% 54.23M 148.72M $BOOT - NYSE 47.44% 12.81M 26.55M $ASPS - Nasdaq 47.00% 9.18M 18.43M $CRR - NYSE 46.99% 19.82M 27.14M $AAOI - Nasdaq 46.51% 17.92M 19.00M $BOFI - Nasdaq 45.66% 55.79M 63.39M $GNC - NYSE 44.46% 66.44M 68.40M $FRED - Nasdaq 44.34% 35.58M 38.05M $UBNT - Nasdaq 43.11% 22.94M 80.27M $MNKD - Nasdaq 42.71% 60.42M 101.01M $HOS - NYSE 42.33% 31.39M 36.77M $RH - NYSE 42.17% 30.72M 33.15M $BGFV - Nasdaq 40.82% 20.63M 22.15M $SPKE - Nasdaq 40.58% 5.53M 6.49M $SSI - NYSE 40.55% 23.47M 27.35M $BANC - NYSE 40.00% 46.08M 49.98M $CAR - Nasdaq 39.40% 82.26M 84.24M $NTNX - Nasdaq 39.30% 31.34M 49.23M $SRG - NYSE 39.12% 25.39M 28.17M $JCP - NYSE 38.36% 288.63M 309.80M
shoredriver: @Sher $SGY $RES $LCI $SHAK $ACIA $CZR $BOOT $ASPS $CRR $AAOI $BOFI $GNC $FRED $UBNT $MNKD $HOS $RH $BGFV $SPKE $SSI $BANC $CAR $NTNX $SRG $JCP Thanks for posting...
bb_b: $RH 52 week high still high short % of float
bb_b: $RH filled gap and still running. 86% of float short?
tjv821: @bb_b $RH totally missed this move ty for bringing it bk to my attention
shoredriver: $RH fugly ...maybe a good 59 min in A.M....
tri2insite: @shoredriver $RH I gave this a hard look for buying puts this am but didn't bite....no cigar
Riccardo: $RH happy I got out at the right time.
Riccardo: $RH feeding the ducks on final position on a double. Greed is the enemy
DAN: @Riccardo $RH That's a nice trade, Riccardo. 60% short interest on this stock. Probably has even more upside, though you would be chasing it at this point.
Visit the Trading Forum to join in the discussion.
| | |
| --- | --- |
| Stock Price | $USD 124.88 |
| Change | 0.47% |
| Volume | 769,847 |
Restoration Hardware Holdings, Inc operates as a luxury brands in the home furnishings marketplace offering furniture, lighting, textiles, bathware, decor, outdoor and garden, as well as baby & child products.
Request Video of RH
Already a member?
Sign in here.
Earnings
December 4th, 2018 - 2018 Q3 Earnings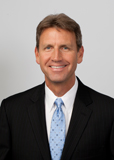 Dan Fitzpatrick
Stock Market Mentor gives you EVERYTHING you need to succeed in the market; all in one place. How easy is that? Dan Fitzpatrick and his elite community of traders share trading ideas, strategies and much more. Dan Fitzpatrick--a world class Technical Analyst, trading coach and regular CNBC contributor--gives you access to all of this with a 14 day FREE membership. Get started TODAY and start trading better TOMORROW with the following premium content:
Nightly video Strategy Sessions with a game plan for tomorrow
Got a stock you want Dan to look at? Just ask.
Patent pending video alerts instantly delivered to you when one of Dan's trading signals is triggered. This is not your typical price alert. This is a short video explaining the action you need to take to make money. No more "Woulda, coulda, shoulda"
Access to over 58,600 stock analysis videos
Access an ever expanding library (58,600) of educational videos that will save you time and make you money
Join a team of friends and traders that have one thing in common; a burning desire to succeed.

Become a Member Today!
Gain immediate access to all our exclusive articles, features, how-to's, discussion group and much more...
Satisfaction Guaranteed!
Your Stock Market Mentor membership comes with a 14 day, no questions asked, 100% money back guarantee!