Sabre Corporation (NASDAQ:SABR)
Bands Volume 200 SMA 50 SMA 20 SMA Videos Alerts Articles Events

DAN: ...
$SABR -- "Please cover high squeezes." Not really tight enough to be springy.

DAN: ...
$SABR: "Love to see an updated analysis." Squeeze...but it's pretty high and I haven't seen these types of patterns work very well.

stairm01: @DAN $XLF $DJUSBK $MS $GS $JPM $SPY $DIA $DJUSRR $UNP $CSX $NSC $NDX $ARKK $TSLA $NIO $NIU $CCXI $PLUG $JD $COUP $NDAQ $AMD $AAPL $BIDU $GNRC $MSFT $ORLY $SHOP $FVRR $TDOC $WKHS $KRA $CCL $MU $ABC $WBA $TUP $PNTG $SABR @Dan, $ORLY dropped below your stop level on Tuesday and folks in the forum were confused as to why you still had it on the ATL. I never saw an answer. I didn't take the trade, but was curious myself. It has rebounded nicely, but the stop was hit.
CraigReynolds: $SABR $IPOB Breaking out
Carpe_Diem: $SABR - In at $8.15. Great recovery play.
1993dean: Scott what do you think of $SABR and $LYFT
bRobert: @porter2524 $SPY $QQQ $GDX $GLD $TNA $CGC $TLRY $APHA $VFF $TSLA $SWCH $SABR $DDOG $MSFT $WORK $UBER $LYFT Consider $MJ. ETF Own a bunch. Very liquid. $16 measured move target. Look for pullback/bounces
scottrades: My notes: $SPY Lower High but in trend. $QQQ Ditto $GDX/$GLD Meh. $TNA Watch above 24 next week. $CGC Squeezing on high volume. $TLRY Same. $APHA Same $VFF Same. $TSLA Sold this. $SWCH Coming out of a base on good volume. $SABR Tightening up. $DDOG Hit an ATH today $MSFT Going sideways. $WORK Zzzzzzz….. Wake Me Up When Consolidation Ends. $UBER Riding the 8EMA $LYFT Getting tight.
porter2524: @scottrades $SPY $QQQ $GDX $GLD $TNA $CGC $TLRY $APHA $VFF $TSLA $SWCH $SABR $DDOG $MSFT $WORK $UBER $LYFT Scott, You've got a few pot stocks in the same situation. What's the best choice? I made a little on TLRY today but didn't want to hold it over the long weekend.
Hans_Schultz1: 59 minute trade watch: scan this morning showed a small handful of candidates. Most trade pretty thin. $VECO and $SABR would have worked but had to be bought in the first couple of minutes and I wasn't that quick. I'm running this scan on TD Ameritrade and it takes about 5 minutes for it to show anything. I'm looking for a better way to run a scan.
DrScience: #Earnings Implied moves for some companies reporting tomorrow BMO. Some offer pretty attractive premium in OTM strikes. $UAA +/-13% $ONDK /-12.3% $IPGP /-9.3% -- Sell FEB 120/125/150/155 IC @1.75 $TOWR /-8.5% $MDSO /-8.4% -- Sell FEB 80/85/65/60 IC @1.00 $NMRK /-7% $TAP /-6.6% -- Sell FEB 67.50/72.50/60/57.50 IC @1.00 $USFD /-6.4% $SABR /-6.4% $MLM /-5.6% $HUN /-5.2% -- Sell FEB 19/21/23/25 IC @ .47 $JLL /-4.9% $NP /-4.6% $AYR /-4.1% $OMC /-4.1% -- $STE /-3.8% $FIS /-3% $NRZ /-2.1% -- Sell FEB 17 Put @ .25 (to add to positions) $WELL /-1% $WEC /-1%,
Brian_M: $SABR and $ZTS a couple of stocks today that are squeezing. No position currently but may enter today.
Brian_M: @Brian_M $SABR $ZTS I took a position in both this morning.
thehook1: $SABR bucking the trend today
pcotton: #IPOs update - Some I've mentioned, esp the healthcare ones have done poorly during the correction. I use stops to prevent big losses, and don't take big positions. Because they are IPOs, I regard some as having large growth potential, so I keep tabs to buy back if indicated. Some that have fared pretty well or are recovering and look promising (including some healthcare) are below. The weekly charts are more important, fyi. $BRSS, $CHRS, $ITCI, $PTLA, $CONE, $QTS, $GLOB, $AAOI , $FCB, $FLTX, $IRMD, $JRVR, $LGIH, $LXFT, $MPG, $MRKT, $NSA, $SABR, $STRP,
Trixie: @champ $RCL $CCL $RCL zoom out a bit.. You can see a nice cup/handle. I am hoping this one goes for a while.. Picked up a starter last week.. Watching for a p/b to add.. $NCLH is another one in that sector. $SABR is another holiday/leisure play that looks to be close to new highs, options look thin at best tho.
pcotton: #scan #upperRight - uptrend, pullback to the 20, bounce - $BRKL $CLGX $CRI $DST $ELLI $ESPR $FTNT $GPN $HAS $INCY $SABR $SCI $STRZA
Neil375: $SABR - Sabre Corp Dan's IPO strategy working nicely . Up 10% since opening the position yesterday.
Neil375: $SABR - Sabre Corp. The company provides technology solutions to the travel industry. It's a recent IPO hitting a high pre market. Was initiated with buy at B of A, Deutsche Bank, Goldman, Jefferies and overweight at Morgan Stanley. This seems to fit Dan's IPO strategy. Watching how it trades today.
Visit the Trading Forum to join in the discussion.
| | |
| --- | --- |
| Stock Price | $USD 13.20 |
| Change | 0.00% |
| Volume | 4,339,540 |
Sabre Corporation provides technology solutions to the travel and tourism industry. The Company operates through three business segments namely Travel Network, Airline and Hospitality Solutions, and Travelocity.
Request Video of SABR
Already a member?
Sign in here.
Earnings
August 5th, 2021 - 2021 Q2 Earnings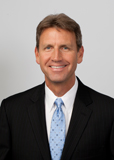 Dan Fitzpatrick
Stock Market Mentor gives you EVERYTHING you need to succeed in the market; all in one place. How easy is that? Dan Fitzpatrick and his elite community of traders share trading ideas, strategies and much more. Dan Fitzpatrick--a world class Technical Analyst, trading coach and regular CNBC contributor--gives you access to all of this with a 30 day trial membership for just $7.77. Get started TODAY and start trading better TOMORROW with the following premium content:
Nightly video Strategy Sessions with a game plan for tomorrow
Got a stock you want Dan to look at? Just ask.
Patent pending video alerts instantly delivered to you when one of Dan's trading signals is triggered. This is not your typical price alert. This is a short video explaining the action you need to take to make money. No more "Woulda, coulda, shoulda"
Access to over 80,200 stock analysis videos
Access an ever expanding library (80,200) of educational videos that will save you time and make you money
Join a team of friends and traders that have one thing in common; a burning desire to succeed.

Become a Member Today!
Gain immediate access to all our exclusive articles, features, how-to's, discussion group and much more...
Satisfaction Guaranteed!
Your Stock Market Mentor membership comes with a 30 day, no questions asked, 100% money back guarantee!